Meet The Most Popular Engagement Ring On Pinterest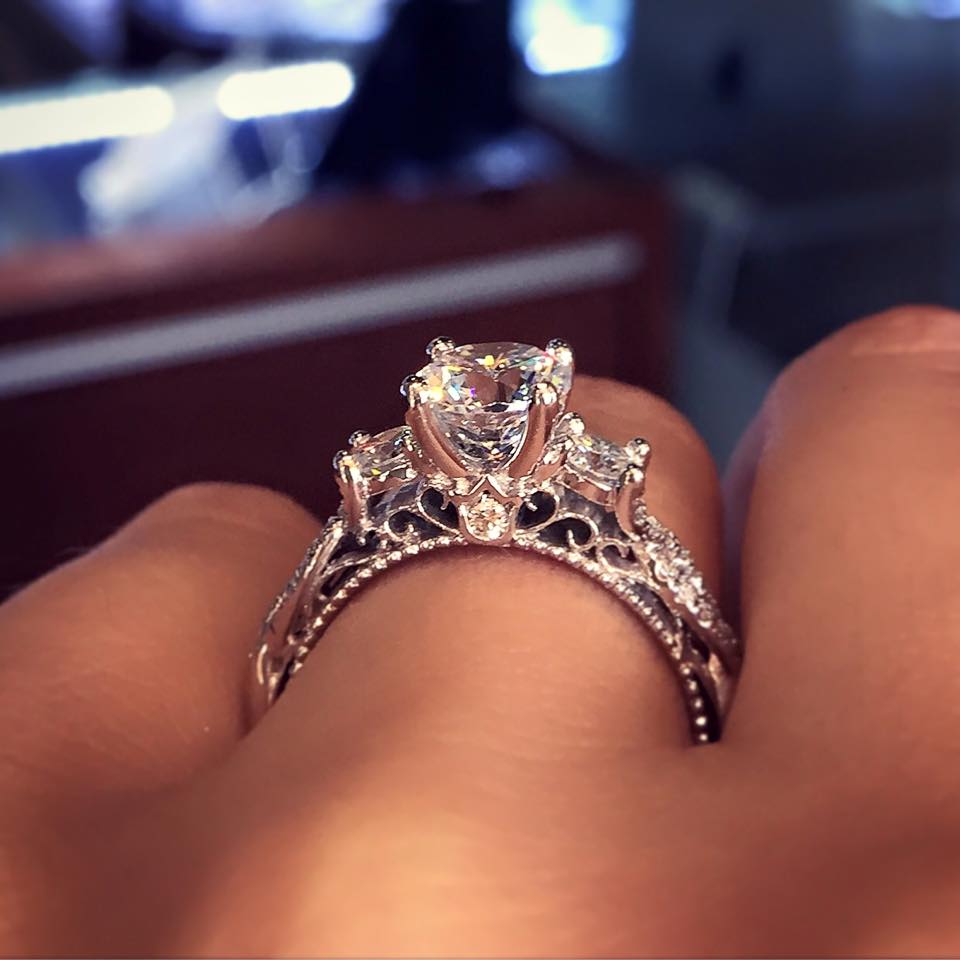 One of our rings broke the internet! Again! And, just like our other most famous engagement ring captured by the one and only Engagement Ring Gurus, this gorgeous ring is one of our Verragio rings!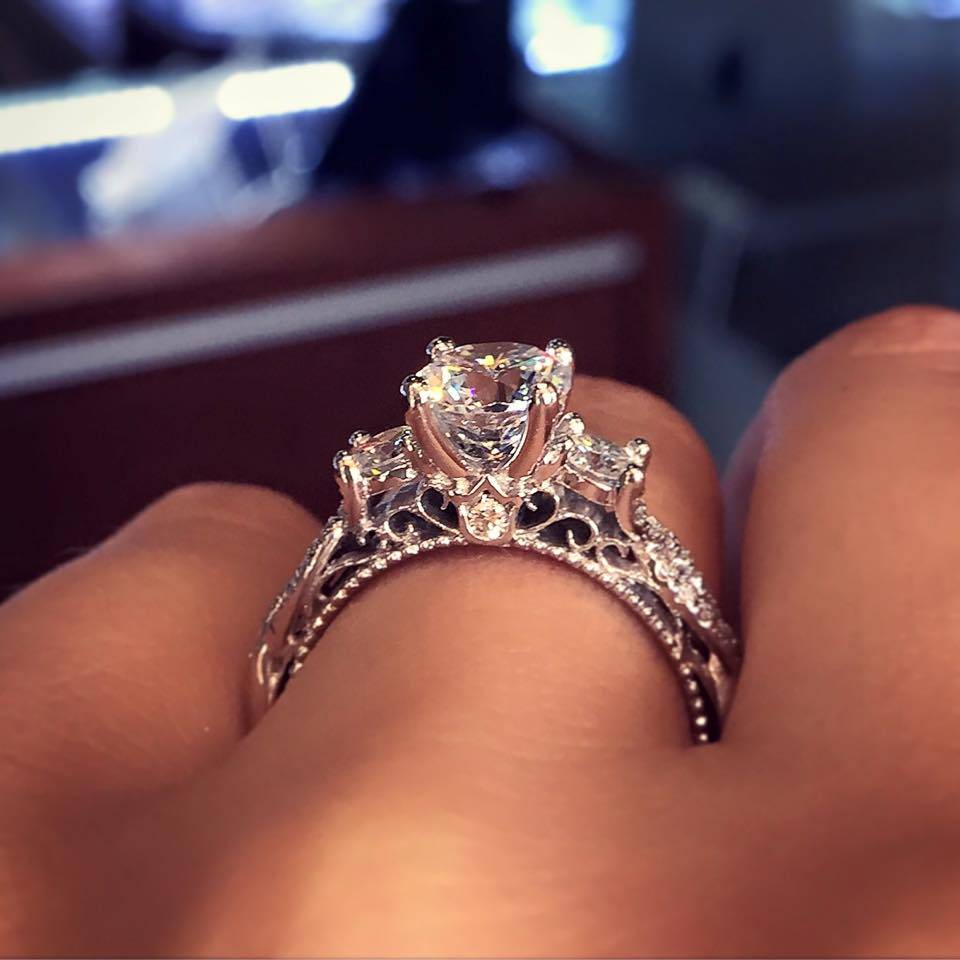 Elle & Hello Giggles are singing its praises because, we mean, LOOK at it. But it's more than just a pretty (inner) face.
Here's the skinny: It's a Verragio Venetian setting with a twisted band (aka "Lace Shank" in Verragio-speak) and it boasts two stunning round brilliant accent diamonds that flank the center stone of your choice – the center diamond is not included, but here it's pictured with a CZ. If you LOVE this ring as much as we do (and as much as 60k+ other Pinners do ?) then there are some important things you need to know. Luckily, we've written approximately 800 posts gushing about how perfect Verragio engagement rings are:
Need to see more Verragio engagement rings that are as ridiculously gorgeous as the most popular engagement ring on Pinterest? You can shop them alllllll online right here. Wanna see our stunning runners-up to the most popular engagement ring on Pinterest? Say no more.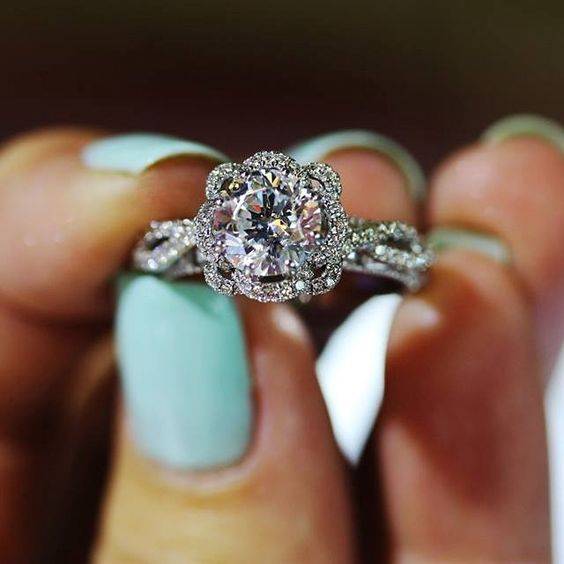 Again, this pic is from Engagement Ring Gurus' Insta. Not Tiffany. Not Tumblr. It's beautiful and it's bold and it's from the Couture collection just waiting to live on your finger.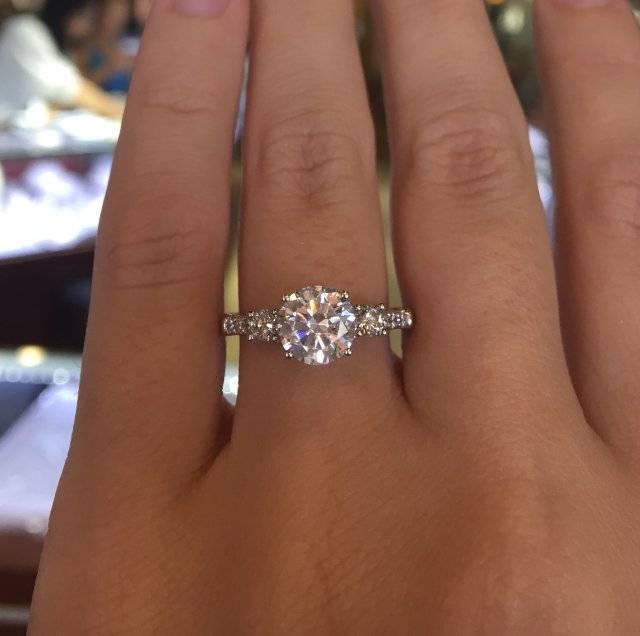 Oh, how we love this Verragio Classic collection ring! It's timeless, it's bright, and it's from Verragio's most affordable line!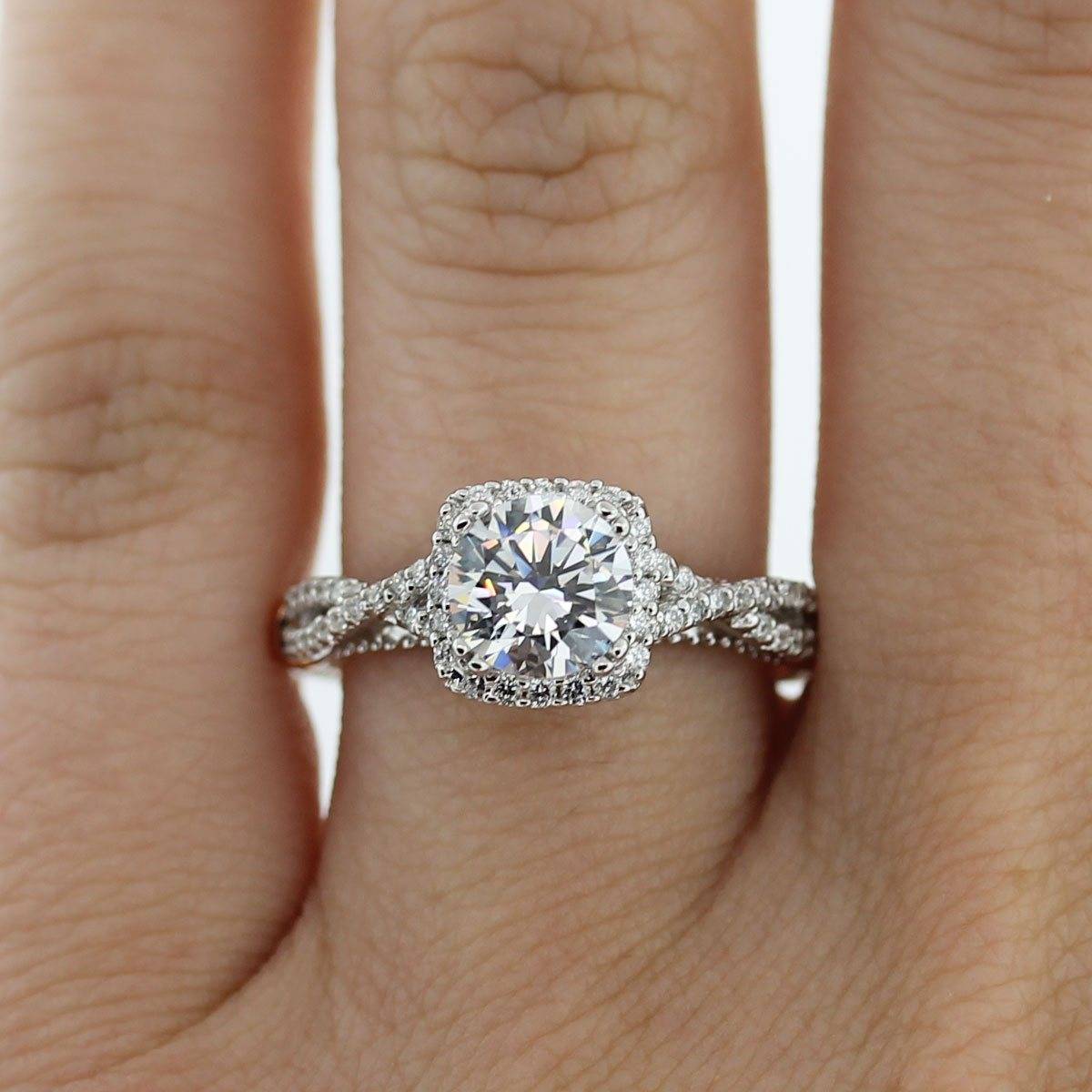 This beautiful Verragio Parisian collection halo is one of our most popular styles on Pinterest & IRL. The twisted shank halo engagement ring is undeniably fashionable.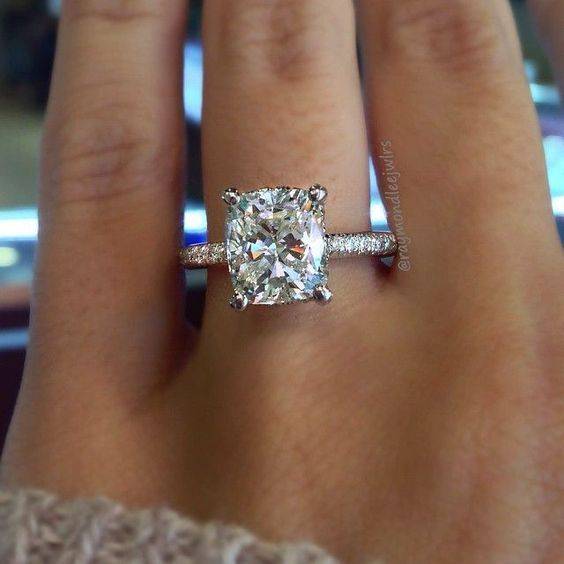 This cushion cut solitaire was a custom job that sold almost as fast as we fell in love with it. We paired a lovely, elongated 3 carat cushion with a thin diamond pavé band in platinum.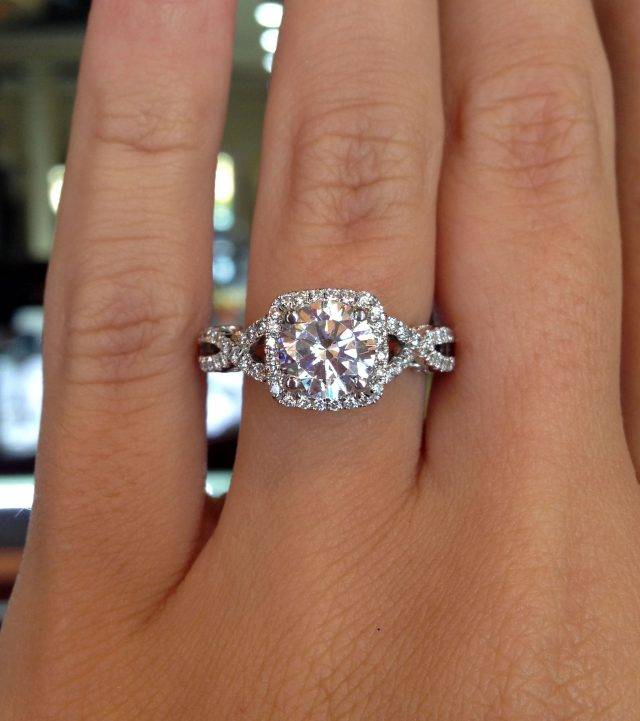 Meet Verragio Insignia-7070CU, a twisted shank halo engagement ring so popular it makes this list twice.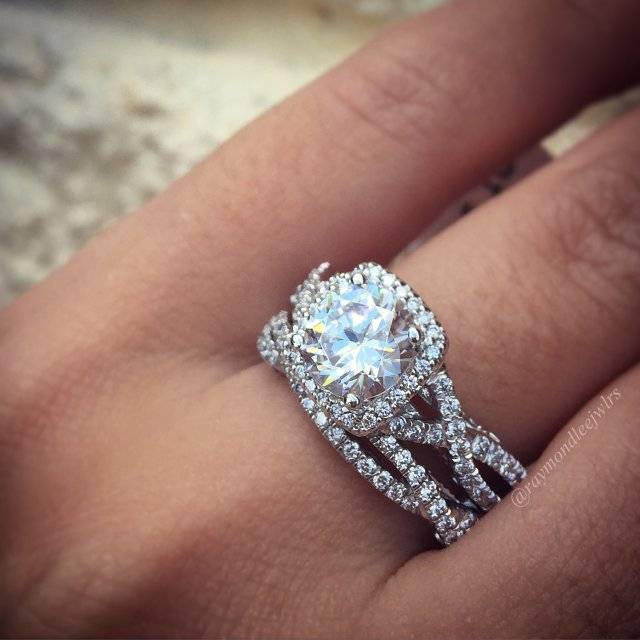 Here it is again from another stunning angle! This shot came from our roundup of the top 10 twisted shank engagement rings, which we highly recommend reading/drooling over.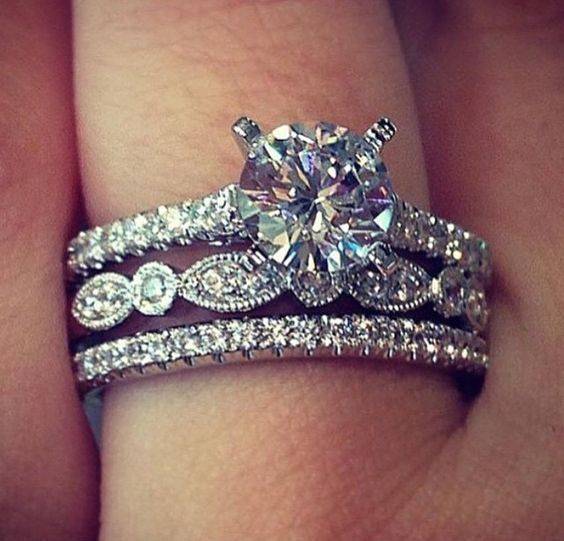 What's not to love about this stack? 86 weeks ago we started perfecting the art of stacking, and Gabriel & Co. has guided us along the way. The middle band is one of our most popular wedding band styles, and the bottom diamond eternity band is the perfect complement.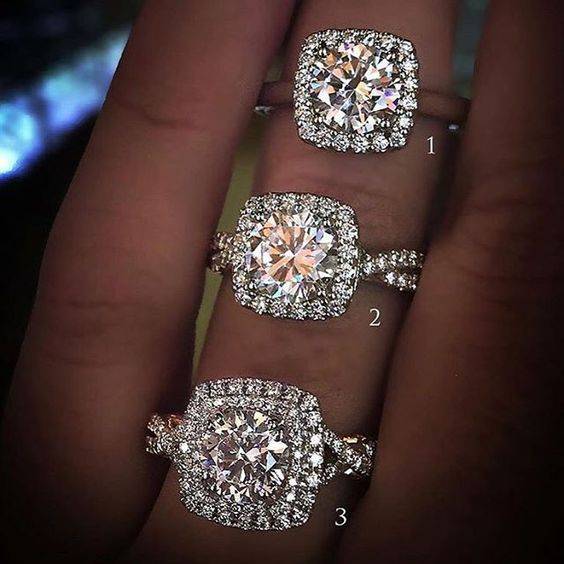 Falling in love with a Verragio halo is easy as 1-2-3. Picking one? That's harder. Take a closer look at Option 1, Option 2, and Option 3.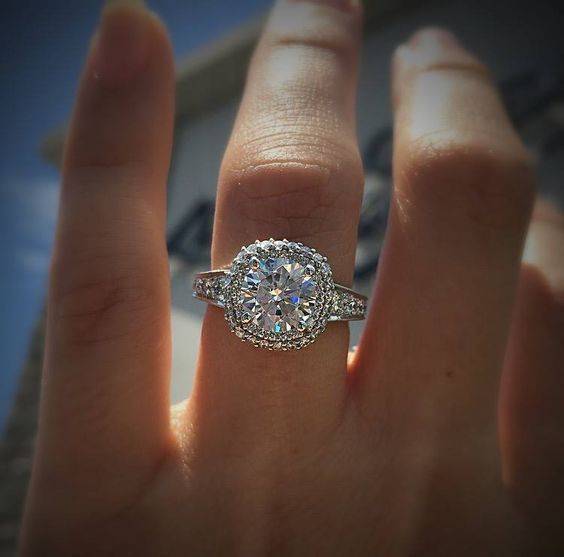 A Blooming Beauty fit for RoyalT by Tacori! Want this ring? Message us, e-mail us, or call us and we'll order another one just for you.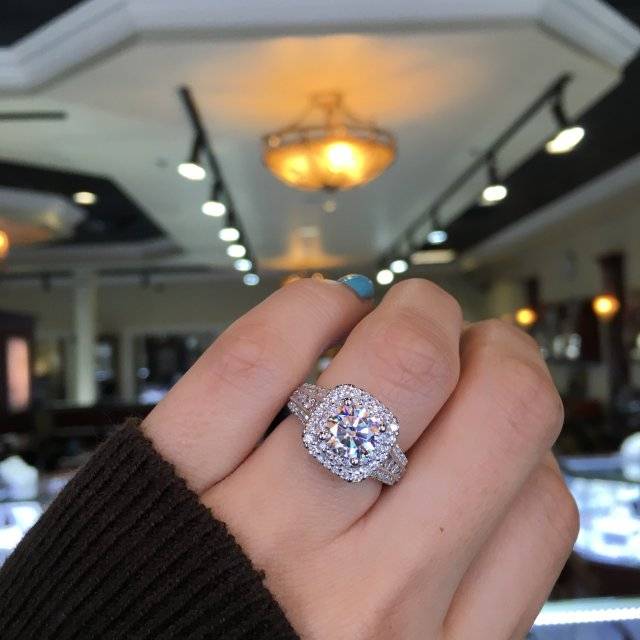 And, of course, this bold Gabriel & Co. halo is a contender for most popular engagement ring on Pinterest. How could it not be?
Now, to clarify, these are just some of our rings that jump right off the page at you when you search for engagement rings on Pinterest. The rings we've saved over the years? They've got even more admirers. Follow RLJ and Diamonds by Raymond Lee, and check them out!