Time for another guest post from our talented & knowledgable in house GIA Graduate Gemologist! Richard Resnik is back with a detailed break down of our newest designer line, Verragio. And listen up gents – a bespoke, or custom, engagement ring requires a little forethought. Allow Richard to tell you why.
bespoke adjective
\bi-

ˈ

spōk, bē-\
: made to fit a particular person; also : producing clothes that are made to fit a particular person
Over the past few years there has been a bit of a backlash from the world of designer engagement rings.  Several designers have capitalized on trends, leading gentlemen to their local jeweler or major chain to select a similar – if not the exact same ring- for their fiancé as all of her other friends. One designer brand has gone above and beyond to combat this era of design duplication and offers a true bespoke engagement ring.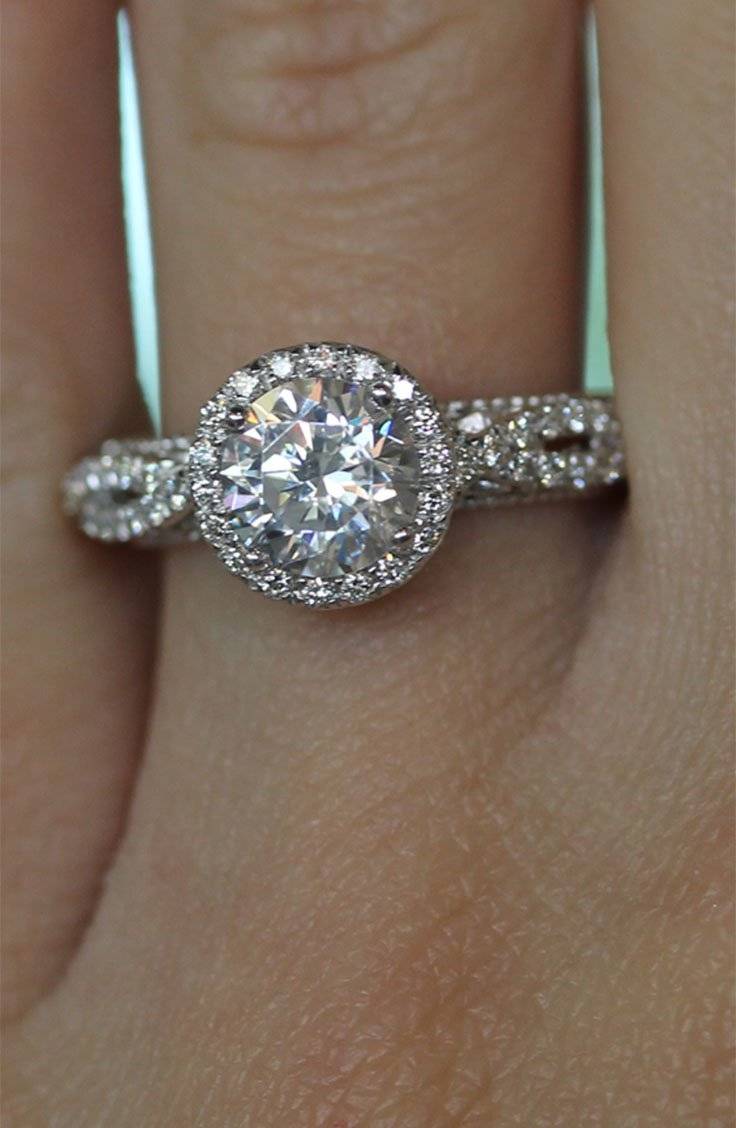 Verragio, founded in 1996 by Barry Verragio has a unique and delicate look.  Its design is highly architectural yet exceptionally romantic in nature.  Each of his five collections is unique in their own way.  The five collections are Parisian, Insignia, Couture, Venetian and Paradiso.
The Parisian Collection features customizable shoulders and gallery detailing that is available rose, yellow, or white gold.  White gold with Rose gold accents is especially stunning.   This collection is designed to be for the more budget conscious guy in 14K but is available in 18K and Platinum as well.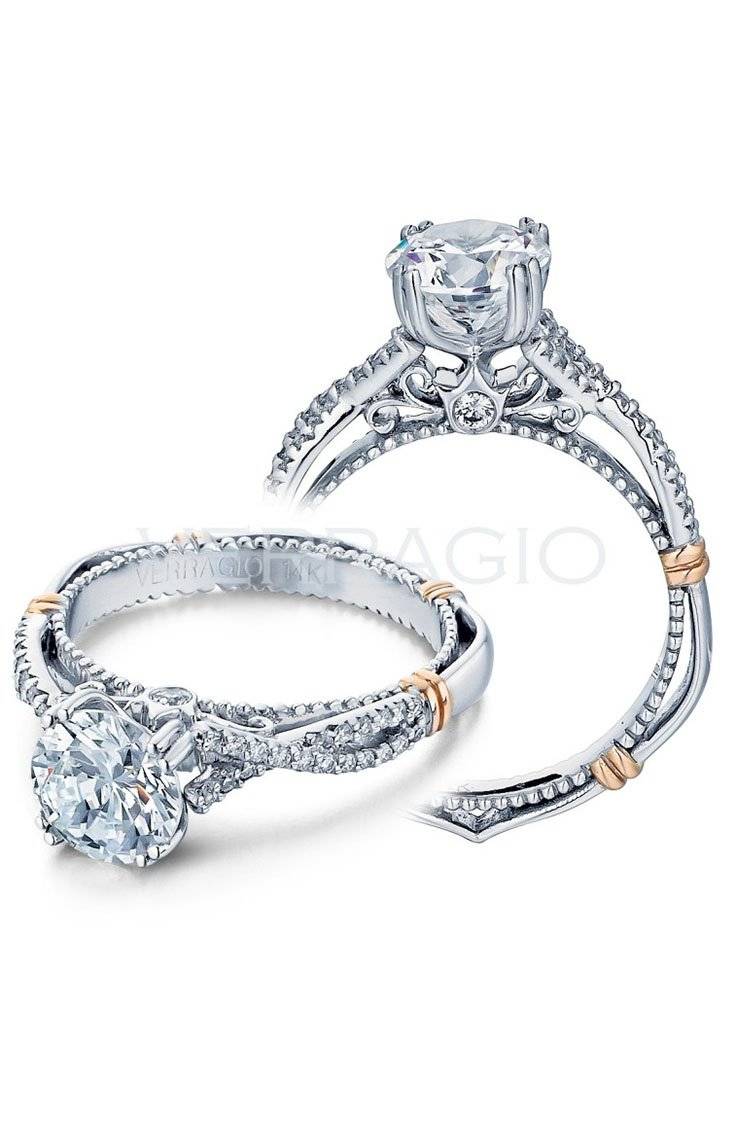 The Insignia Collection incorporates Verragio's logo into the gallery of the ring.  Its signature look is the Verragio Crown underneath the main stone with a peek-a-boo diamond. With classic elegance this collection is a symbol of your commitment.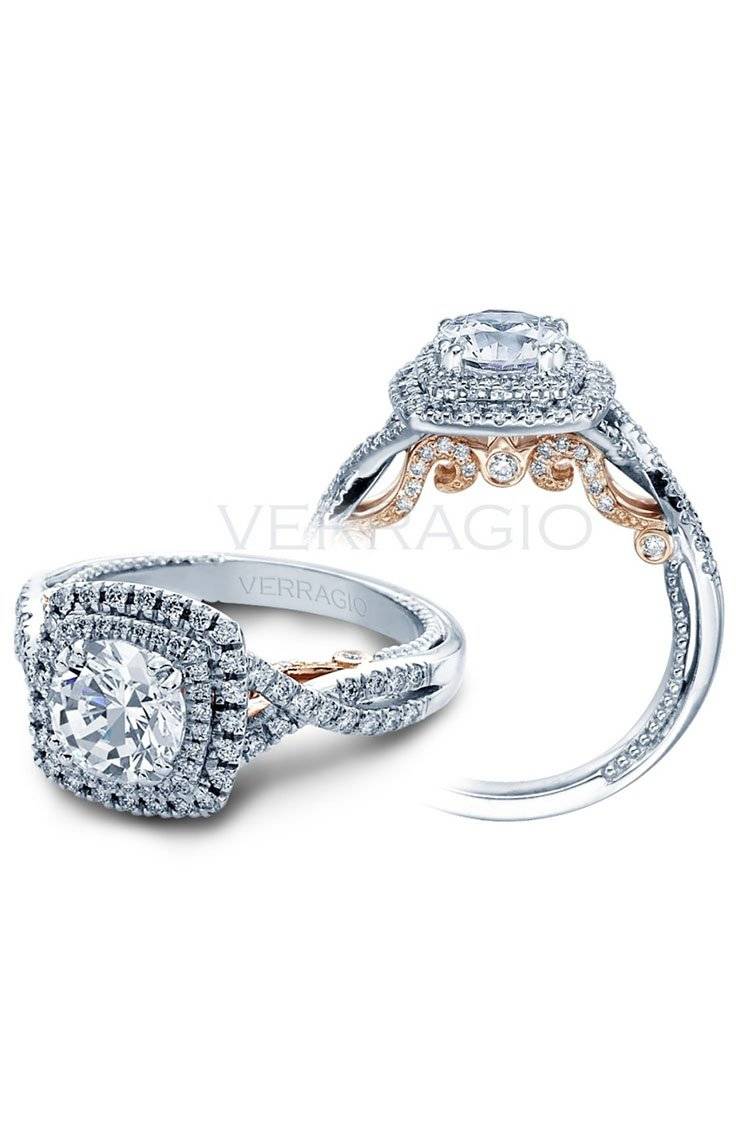 The Couture Collection is simple in its execution it is a modern update to a classic foundation.   This collection has clean lines combined with French beading.  What makes this design stand out the best is the introduction of multiple metals.  This design can be made in platinum and rose gold.  It can be further customized by adding diamonds to the inside of the ring.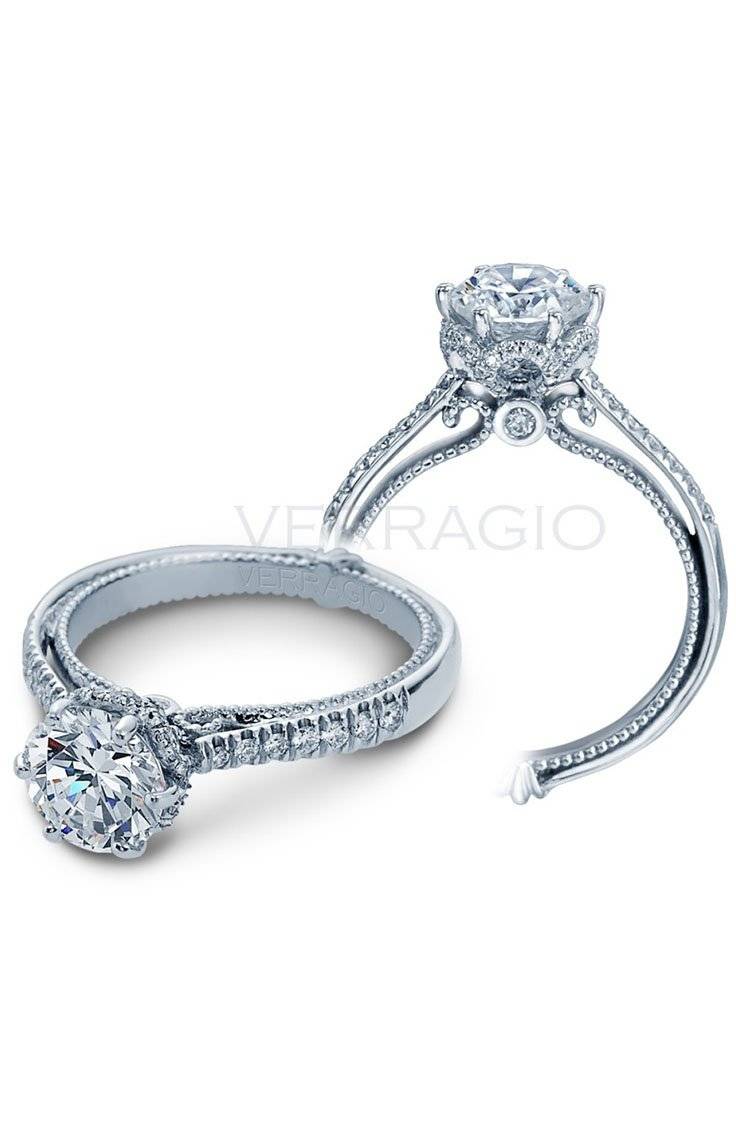 The Paradiso Collection was designed with comfort in mind.  The beautiful scrollwork on the inside provides for the ultimate in comfort.  The inside hugs the contours of her finger while reducing the amount of contact to her finger allowing air to circulate around her finger.  It also allows more light to refract and reflect from the diamonds as well.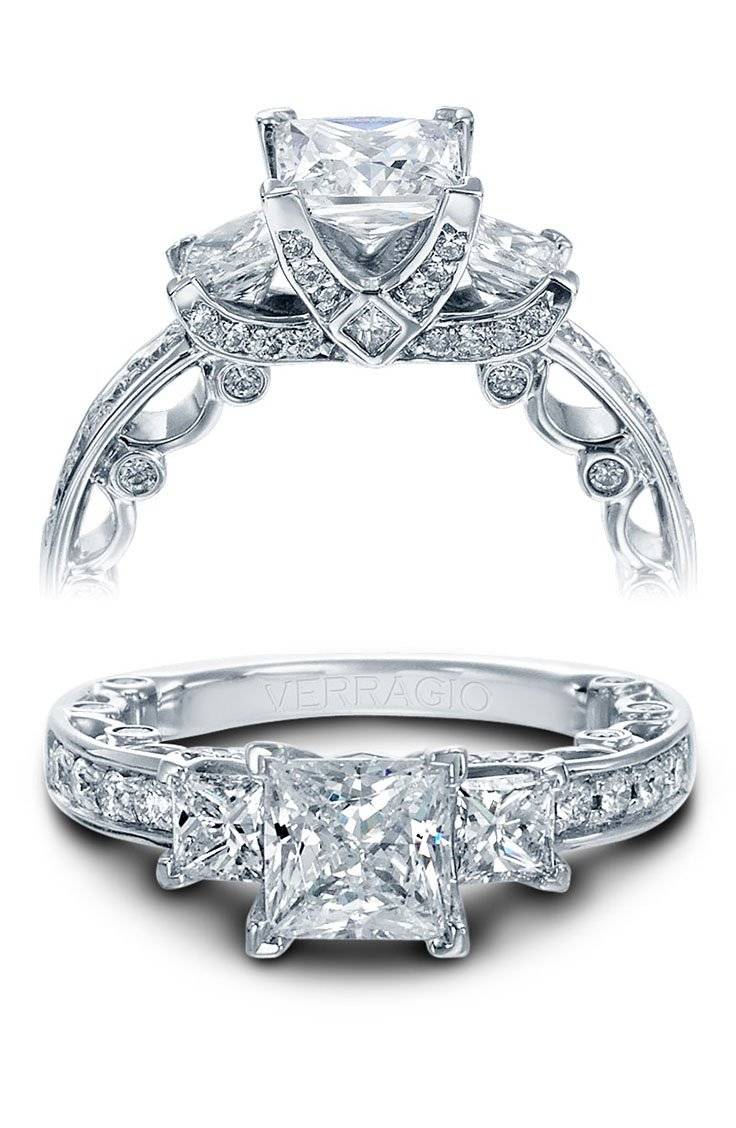 The Venetian Collection is the collection that truly screams custom.   Not only are you able to decide on different metals and diamond lacework, you are able to choose from 5 different shank designs for the bottom of the ring.  This allows you to create a one of a kind design as unique as the girl of your dreams.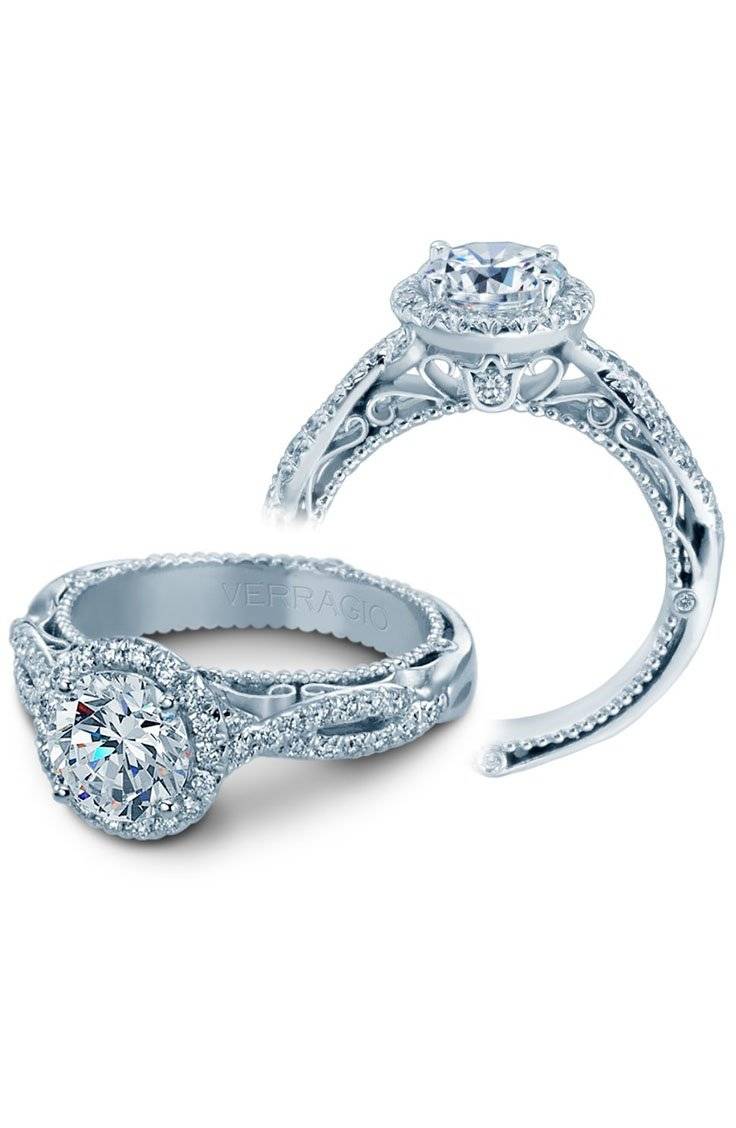 Much like bespoke clothing, with bespoke engagement rings you can customize every little detail.  You can change the diamonds for colored stones if desired.  You can make the ring in different colors of gold.  You can add diamonds in most parts of the ring and even change the shape of the shank. Now guys, I hate to break it to you in this situation SIZE MATTERS.  What do I mean here?  You will need to do your research because these rings are so precisely designed that any changes made after production can void Verragio's generous warranty.  All rings will be made with the center of the stone to fit the diamond you have selected perfectly.  In addition when you slip that ring on her finger it will be a perfect fit to her finger.  To create a ring of this caliber takes time but this will also give you 4-6 weeks to plan the perfect proposal. You waited all your life to find the perfect girl; isn't 4-6 weeks a small price to pay to wait for the perfect ring as well?