Raymond Lee Jewelers and Diamonds by Raymond Lee: Your Dependable Full Service Jewelry Stores
Raymond Lee Jewelers and Diamonds by Raymond Lee are full-service jewelry stores with convenient locations in West Boca Raton and East Boca Raton. We are one of the few jewelers in the area with full-time, on-site jewelers. With a proven experience of more than 30 years in the jewelry industry, we take pride in our wealth of knowledge in this business and our ability to constantly deliver exceptional customer service.
Raymond Lee Jewelers is a name you can trust for all of your jewelry needs. We offer on-site jewelry appraisals, jewelry and watch repairs, custom jewelry design, financing and collateral loans, in addition to our expert jewelry buying service and fantastic retail business. Diamonds by Raymond Lee makes it even easier for our clients to experience the best jewelry store Boca Raton has to offer, with a convenient, full service location and state of the art showroom in East Boca Raton.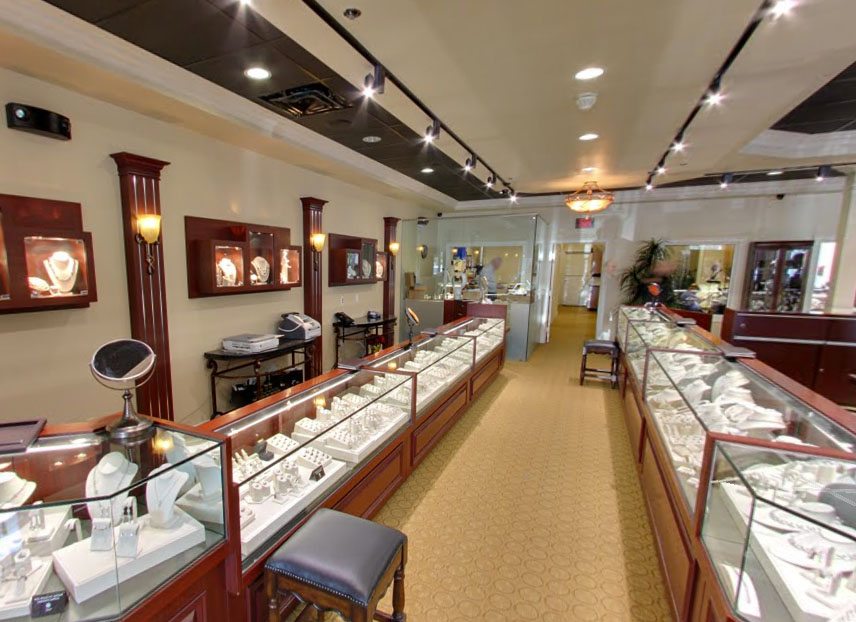 At Raymond Lee Jewelers and Diamonds by Raymond Lee we know that for many people certain pieces of jewelry serve as tokens that commemorate a special moment. Whether you are looking for a stylish birthday gift, the perfect wedding or engagement ring or an eternity band for a special anniversary, we would be honored to have our jewelry become a part of your special occasion.
With our vast collection of fine jewelry for both men and women of all ages already in stock, we are confident we have what you are searching for. We have something extraordinary for everyone, from cute baby earrings to dainty charms and a complete line of fine jewelry including engagement rings, bridal sets, anniversary bands, vintage jewelry and designer jewelry. If you can't find exactly what you want in either of our showrooms' extensive collections, our friendly and knowledgeable staff will be happy to help you find or create the perfect piece that you desire.
Now is the perfect time to sort out your jewelry collection and turn your unwanted and old pieces into a different kind of treasure – hard cash! Bring us your outdated gold jewelry, unpaired sterling silver earrings, broken jewelry, gold coins, inherited diamond jewelry and even gold teeth. We will evaluate your jewelry items immediately and make you an offer. If you accept the offer, you will receive payment in cash right at that time. Allow us to help you convert your unwanted jewelry and valuables into cash today.
Raymond Lee Jewelers and Diamonds by Raymond Lee both offer financial services to individuals and businesses. If you find yourself in need of immediate cash for any unplanned expense or you need quick cash flow for your business expansion, we can help meet your urgent financial needs through collateral loans on your valuables such as fine jewelry, musical instruments, appliances, electronics, computer devices, mechanical tools and many more.
Whether you need a written insurance appraisal or you just want to know if your jewelry is worth anything, Raymond Lee Jewelers and Diamonds by Raymond Lee can meet your jewelry appraisal needs. We have a fulltime GIA graduate gemologist on staff who can provide you with comprehensive, up-to-date and accurate information about your item. As part of our jewelry appraisal service, we will give you a written appraisal document that will be sufficient for insurance purposes.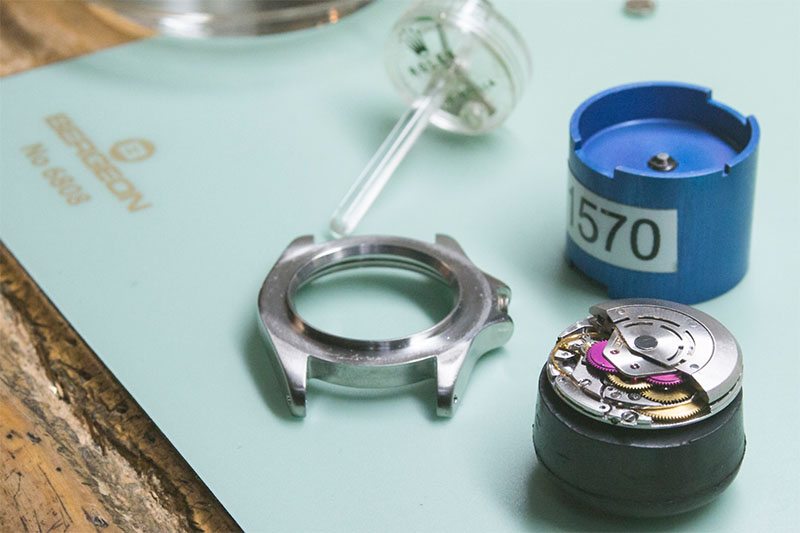 We can replace batteries, adjust or change bands and perform other various minor watch repairs while customers wait. We can also handle more complicated repairs, which are expertly performed by our three full-time, on-site certified watchmakers. Using their skills and knowledge in repairing high-end timepieces, they will get your watch running again. We offer free service estimates and secure your approval before starting any work for a guaranteed risk-free experience.
Restore broken or damaged jewelry to like-new condition with the help of our on-site jewelers. Raymond Lee Jewelers and Diamonds by Raymond Lee have in-house full-time jewelers who are trained in every aspect of jewelry repair, allowing us to perform a wide range of jewelry repair work within our premises. We can repair rings, chains, pendants, bracelets, earrings, necklaces, watches and more. We can handle re-setting of stones, re-mounting, ring resizing, soldering, prong issues, rhodium plating, restringing, refinishing, among others. We repair gold, diamond, platinum and sterling silver.
Raymond Lee Jewelers and Diamonds by Raymond Lee are thrilled to work with our customers to create custom-designed jewelry. You can come up with a completely new look for your own piece or redesign an existing piece of jewelry to give it your own personality. Consultation with our in-house jeweler is of no charge. You can bring your own stones or select pieces from our stock. Our designers can work in all types of jewelry metals and gemstones. We can also personalize your jewelry through engraving. We can engrave on gold, silver, stainless steel, etc.
We make it easy to purchase your dream piece by offering our flexible financing options from short term to long term plans. We even have a plan where you have the option to pay for your purchase within six months at absolutely zero interest! Our finance team will be glad to discuss the best plan to meet your needs. We also offer a layaway program as a great alternative to financing.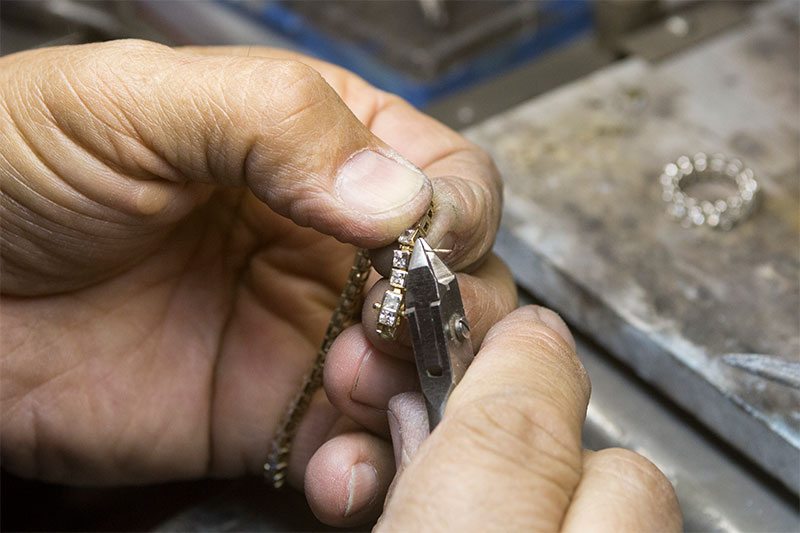 Raymond Lee Jewelers and Diamonds by Raymond Lee specialize in offering services within the jewelry trade. We purchase jewelry assets for liquidations whether as individual items or huge inventories. When your business needs quick cash out on your inventory, we can help make your business liquid again so you can boost your buying power. We also offer quick collateral loans to jewelry businesses at very competitive rates: loan against loose diamonds, precious metals, luxury watches, fine jewelry, gold coins and more. If you have a business opportunity that is too risky or capital heavy for you to deal with alone, we are willing to enter into a partnership deal. Speak with us today about how we can help grow your business.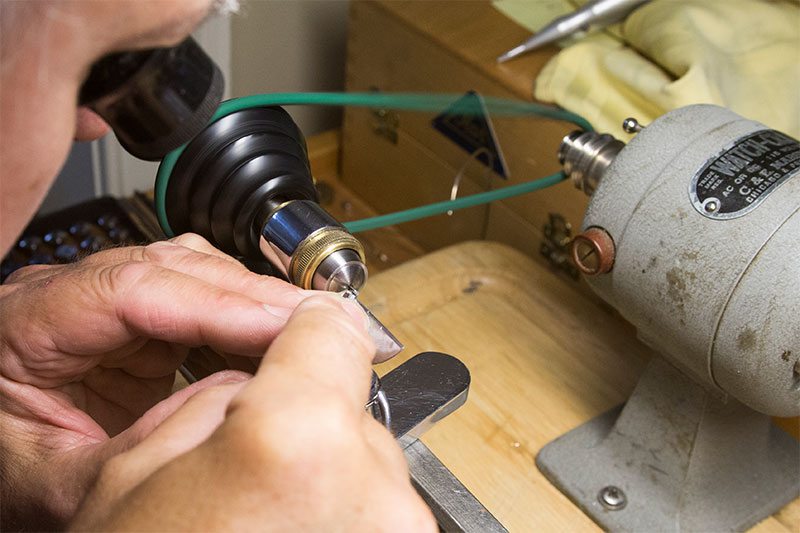 Fine Jewelry and Fine Services Since 1983
Come visit us in Boca Raton. We are very proud of our extensive collection of fine jewelry, luxury watches and handbags and we invite you to view our diverse selections. We have also been providing expertise on a wide range of jewelry services for well over two decades. Our consistent attention to detail in our products and services has earned us a loyal base of local customers and jewelry enthusiasts from around the United States. We hope our jewelry store can provide you with fine jewelry pieces that will become your personal treasures and that we'll be of service to meet your jewelry needs now and for many years to come.