We offer interest free financing on all purchases!
To elevate your shopping experience, we offer interest-free financing options that allow you to bring home your desired piece of jewelry today, without the burden of immediate payment. With our flexible financing plans, you can enjoy the sparkle of your favorite gems while managing your budget effortlessly.
In-Store Financing
At Raymond Lee Jewelers, we proudly offer interest-free financing through both Wells Fargo and Synchrony, ensuring that you can own exquisite pieces of jewelry without the burden of interest charges. We make it easy for you to indulge in the beauty of fine jewelry.
Layaway on Purchases
For clients seeking an alternative payment option, we proudly offer layaway—a valuable choice for those with limited credit history, poor credit, or a preference to avoid credit usage. Select your desired watch, jewelry, or diamond, and establish a customized payment plan directly.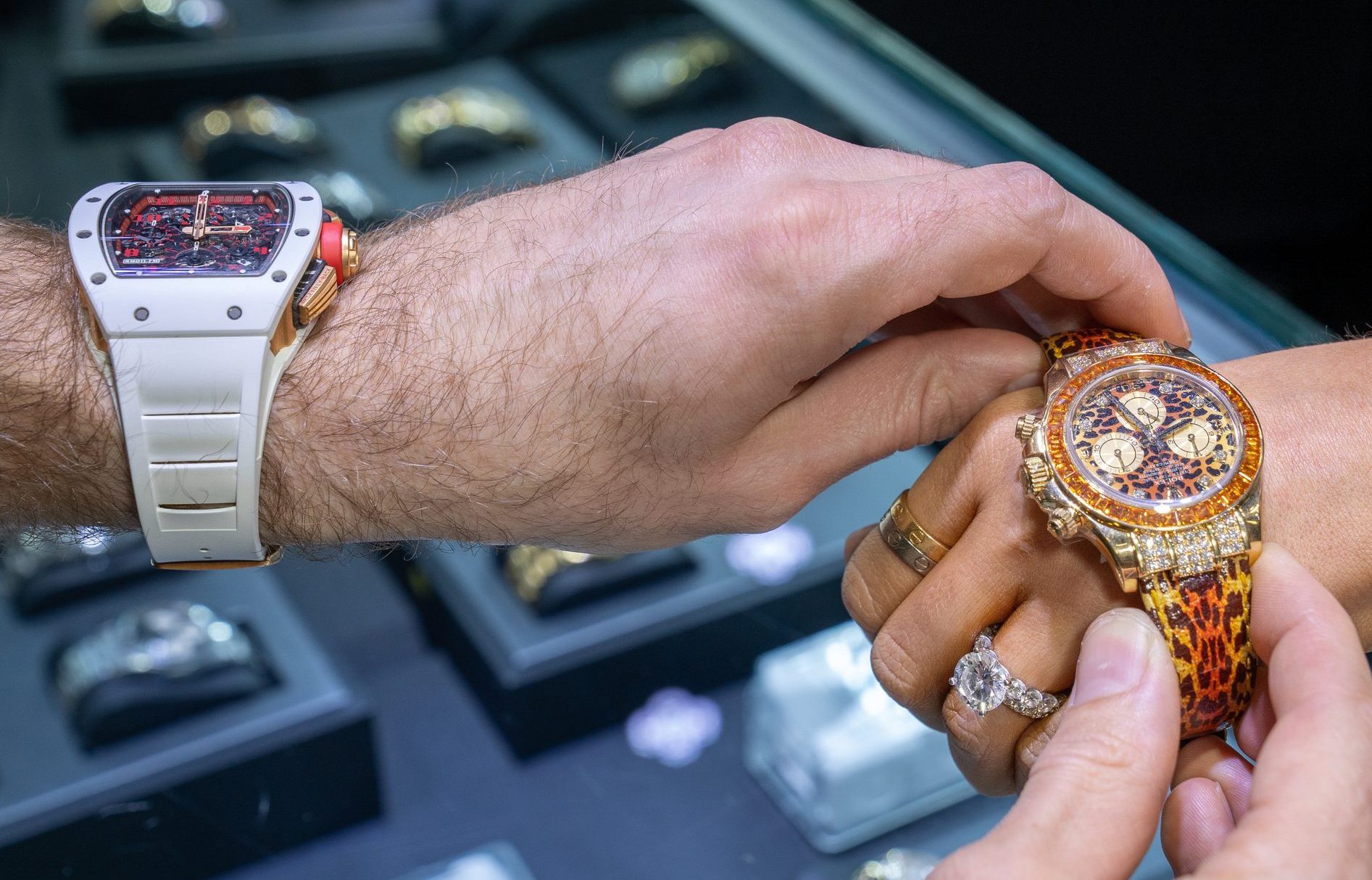 If you have any inquiries regarding financing options for luxury watches, fine jewelry, diamonds, or engagement rings, our dedicated team is readily available to assist you. Feel free to reach out to us via phone, email, or visit our location for comprehensive information on these payment solutions.