Engagement rings under 2000 dollars provide beautiful wedding rings and engagement rings to couples on a budget. In fact, we've covered a few different engagement ring budgets before:
Engagement Rings Under $1000 (This is a throwback from '12)
Designer Engagement Rings Under $5000
And most recently, we answered the pressing question, What does a $10000 engagement ring look like? So this is a topic we're always happy to talk about, and we never tire of matchmaking couples' budgets with the perfect engagement ring. So today we want to show off a few amazing engagement rings under 2000 dollars – but with a catch. These are designer settings, so the center diamond is sold separately. However, these settings do come with a CZ that you can opt to keep in, or you can upgrade to the center diamond of your choice and easily stay within a $5000 total budget – and that's with a big, beautiful diamond. See what we mean?
These rings are all designed by our favorite budget-friendly luxury line, Gabriel & Co. This designer specializes in high end, modern design and high quality pieces at great prices. How do they do it? With white gold, instead of platinum, and tons of smaller – but still beautiful – diamonds set into metal. These smaller diamonds, no matter their total carat weight, end up costing a lot less than one larger diamond of equal weight. So .75ctw of gorgeous accent diamonds on a thin diamond band will only cost a fraction of, say, two half-moon diamond side stones weighing .75ctw. This makes Gabriel & Co. engagement rings perfect for brides who like a solitaire engagement ring with a thin diamond band, or delicate halos, or vintage-inspired engagement rings. But enough chit chat – let us show you what we mean.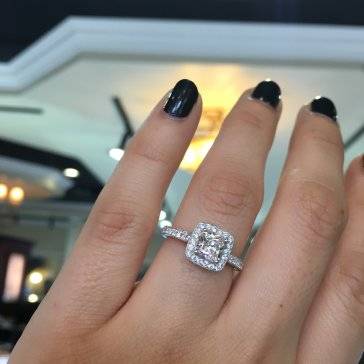 Square Victorian halo setting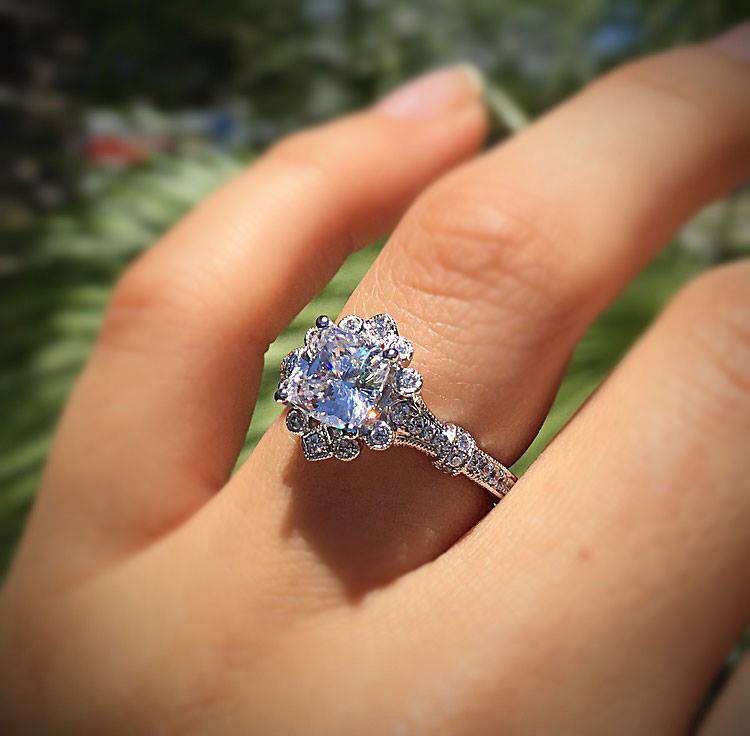 Victorian inspired oval halo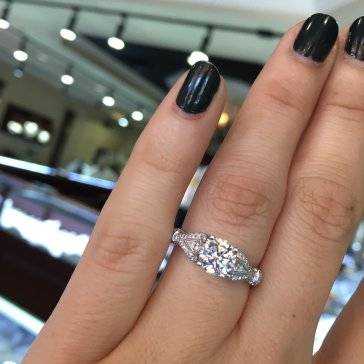 Beautiful antique style solitaire with matching wedding band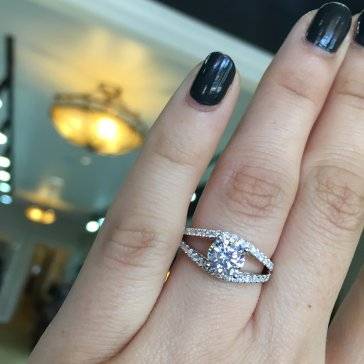 Modern split shank embrace ring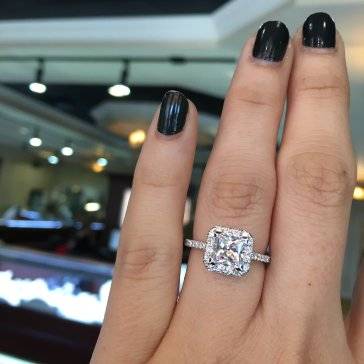 We adore this cut cornered halo solitaire, especially with a princess cut (or Asscher!)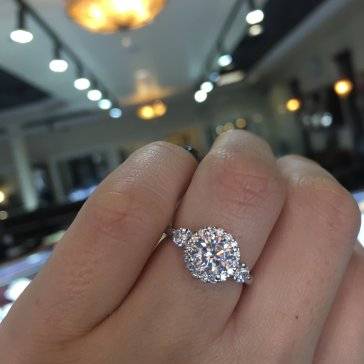 A stunning wedding set with a round brilliant halo and round brilliant side stones.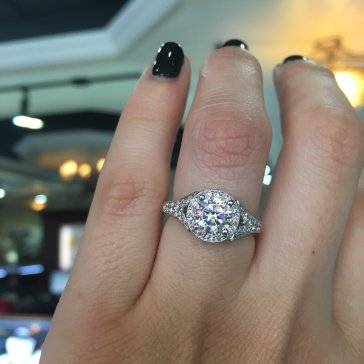 A beautifully unique halo with French beading and flared split shanks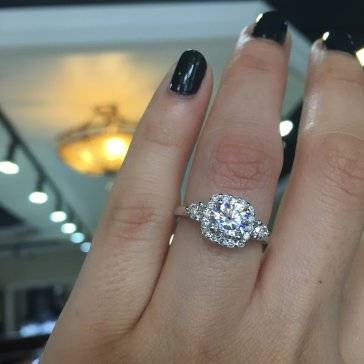 A soft square halo that's right on trend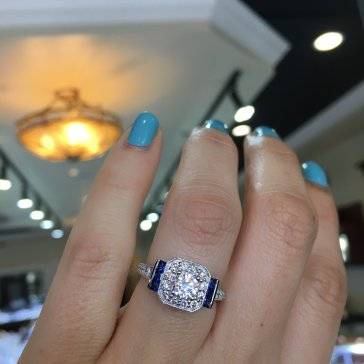 Sapphire accents that make us swoon (and add a great pop of color to your ring.)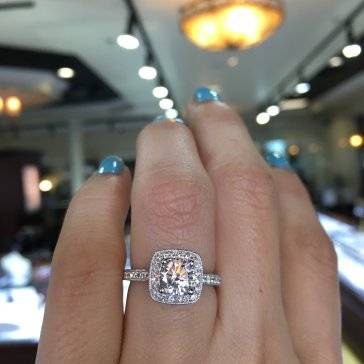 We love this crisp soft square halo with milgrain borders and tons of accent diamonds!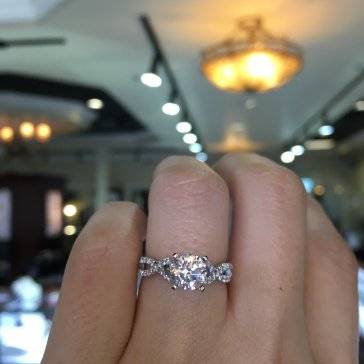 Infinity shanks – aka twisted shanks – are everybody's current favorite. Twisted engagement rings definitely get us twisted.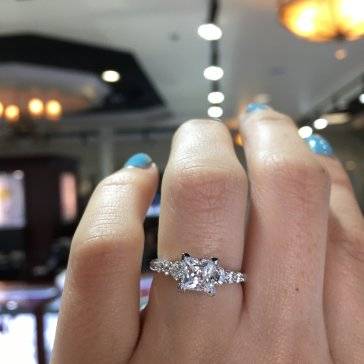 This unique setting features graduated diamonds as accents that lead to the center stone. A princess cut example shown here.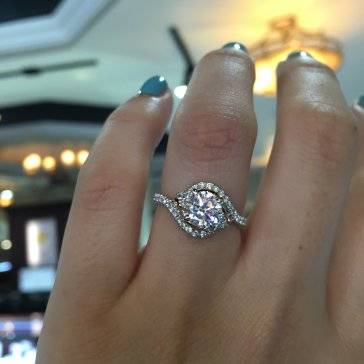 Double the diamonds, double the beauty for this freeform bypass ring.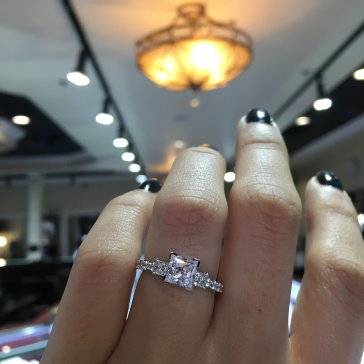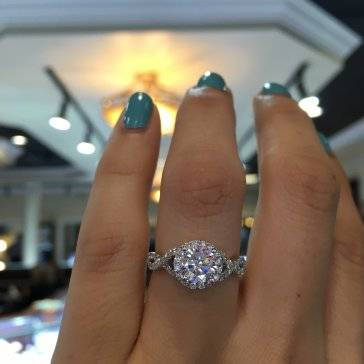 A similar style to the princess cut featured above, but this time even the accent diamonds are also princess cut.
More twists, this time a twisted halo engagement ring.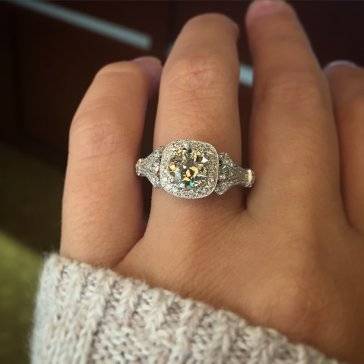 This Victorian cushion halo is one of our all time favorites.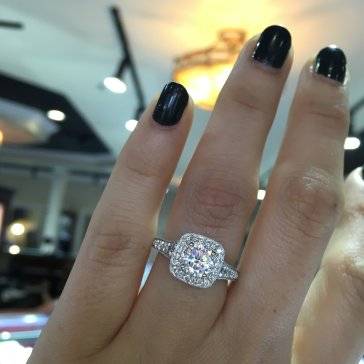 A sweet halo with tapered shanks set with graduated diamonds.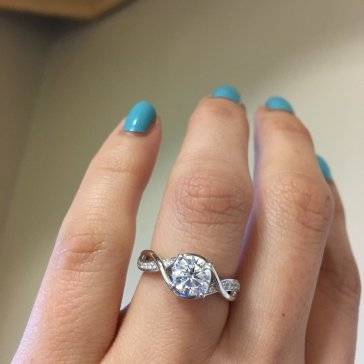 A thoroughly modern solitaire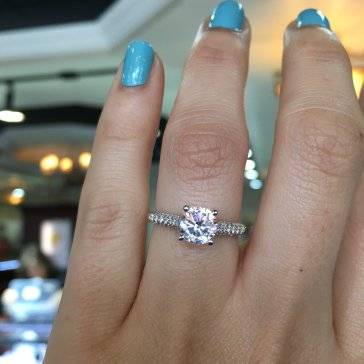 And a classic solitaire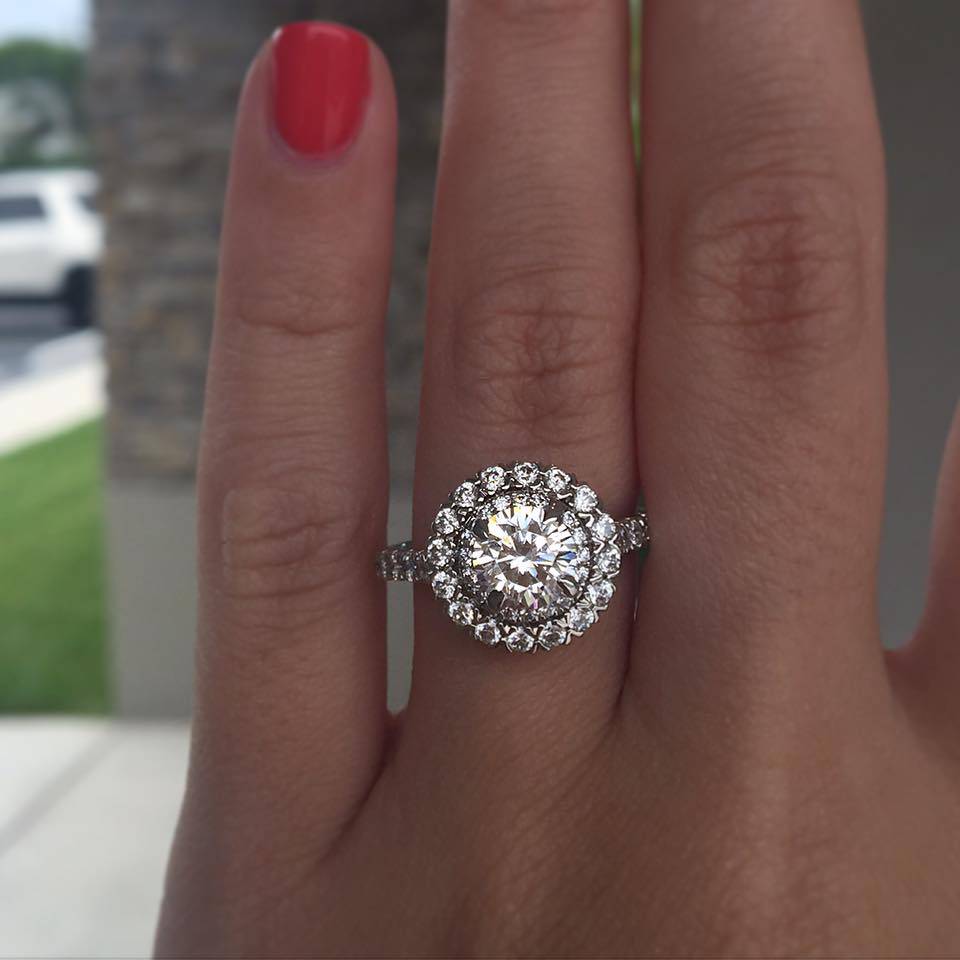 And finally, a perfectly floral halo to wrap up these 20 gorgeous engagement rings under 200 dollars!
Want – no, need more Gabriel & Co. engagement rings in your life? Check out our board on Pinterest, and shop all their settings in our online store. There are even more engagement rings under 2000 dollars we didn't show today that are just as stunning!