Top 10 Gabriel & Co. Engagement Rings of 2016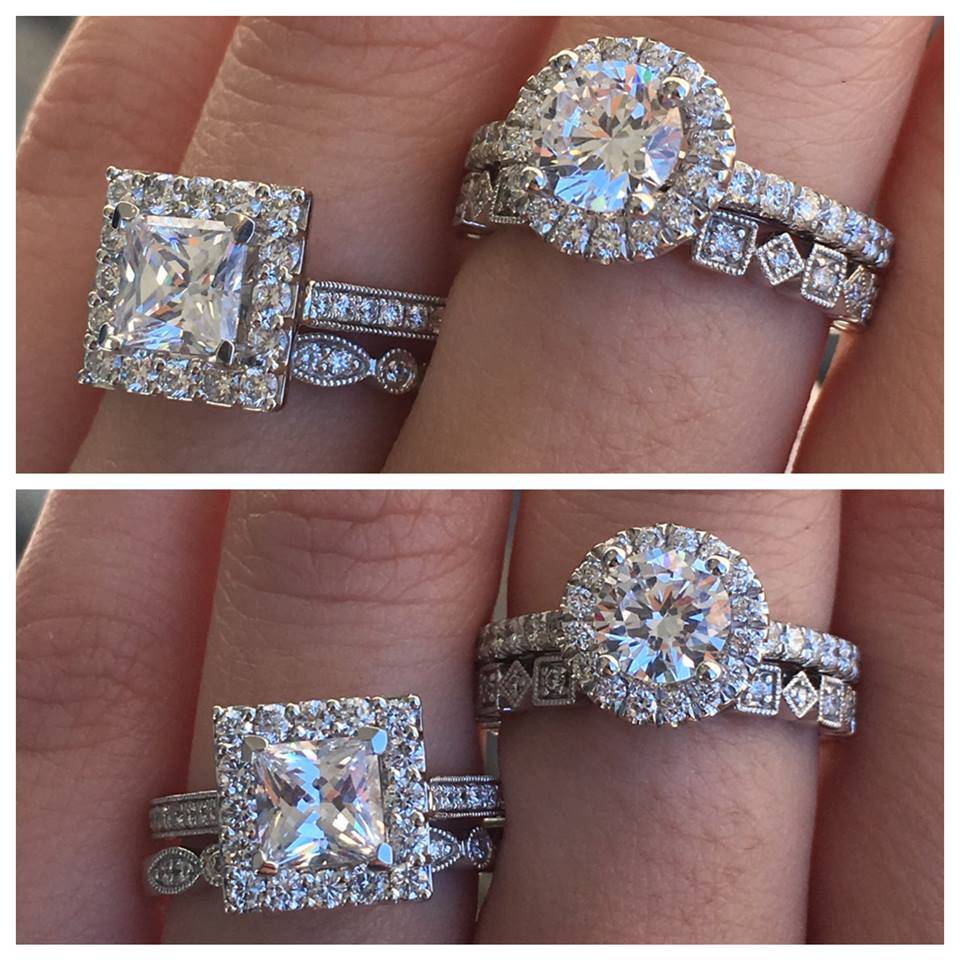 Of all our many designers – Tacori, A. Jaffe, Verragio, Henri Daussi included – Gabriel & Co. engagement rings hold a special place in our heart. This designer line, with their beautifully detailed rings, handcrafted luxury, and amazing price points, stole our hearts several years ago.
We love mixing and matching Gabriel & Co. engagement rings with their wedding rings, and we love telling brides the price tag for these rings – it's hard not to be (very) pleasantly surprised.
So this year, when we expanded and opened our brand new, state of the art showroom across town from our flagship store of 30 years, we decided to keep Gabriel & Co. engagement rings at both locations. That's how much we love 'em. And we're not alone! Our bridal clients and our Instagram and Facebook fans gush over these rings daily. Our Gabriel & Co. ring stacks are some of our most popular pins on Pinterest too. They're stunning rings, we don't blame anyone for obsessing!
Here's what you need to know about Gabriel & Co. engagement rings:
Brothers Jack and Dominick Gabriel founded Gabriel & Co. in 1989.
After years of apprenticing for their father, master jeweler Elias Gabriel, the brothers wanted to create a line that delivered high-end, heirloom-quality pieces for all of life's milestones.
Gabriel & Co. rings are available in a variety of metals & finishes, and are easy to customize for your ideal center stone, no matter the shape or size.
Gabriel rings are usually delivered just 4 weeks after you order them – so if you want to propose SOON, we can make it happen with Gabriel.
The prices really are amazing. You'll find tons of settings under $2000, and wedding rings under $1500.
Gabriel wedding rings are our clients' FAVORITE to use in bridal stacks!
We have favorites all our own, of course. The Gabriel & Co. engagement rings we're showing off today wowed us with their mix of modern, avant garde design, antique style details, or classically beautiful looks.
1.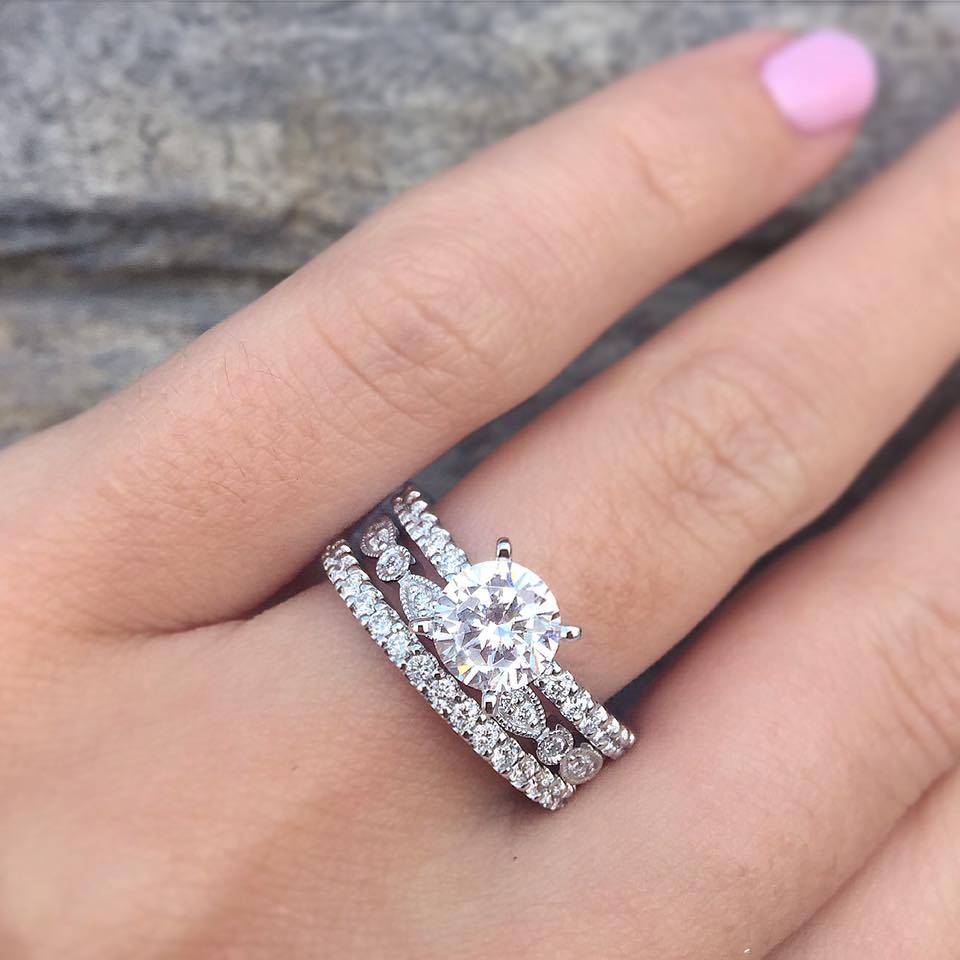 First, one of our favorite stacks! We paired this Gabriel & Co. solitaire with this vintage style wedding ring and this diamond eternity band.
2.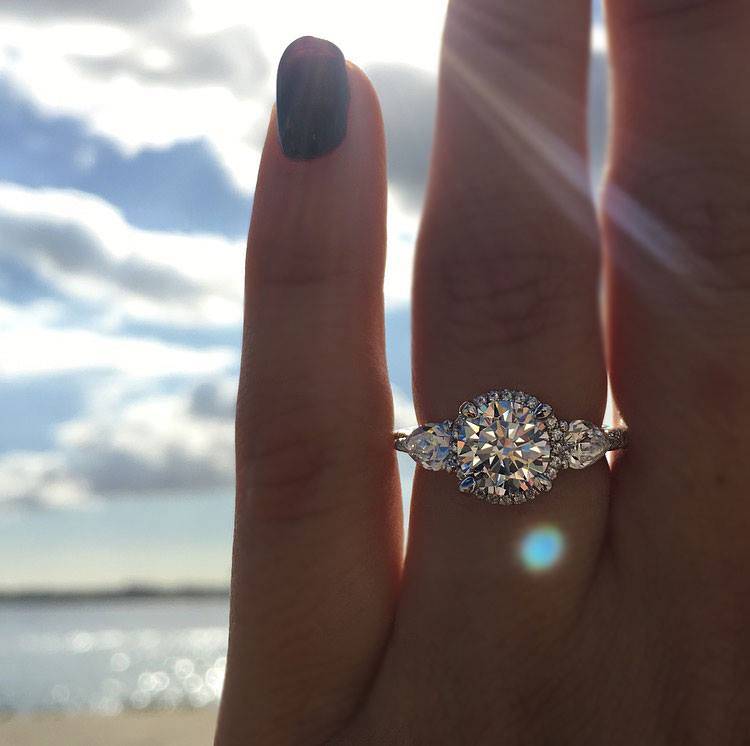 How stunning is this halo with pear shaped side stones?
3.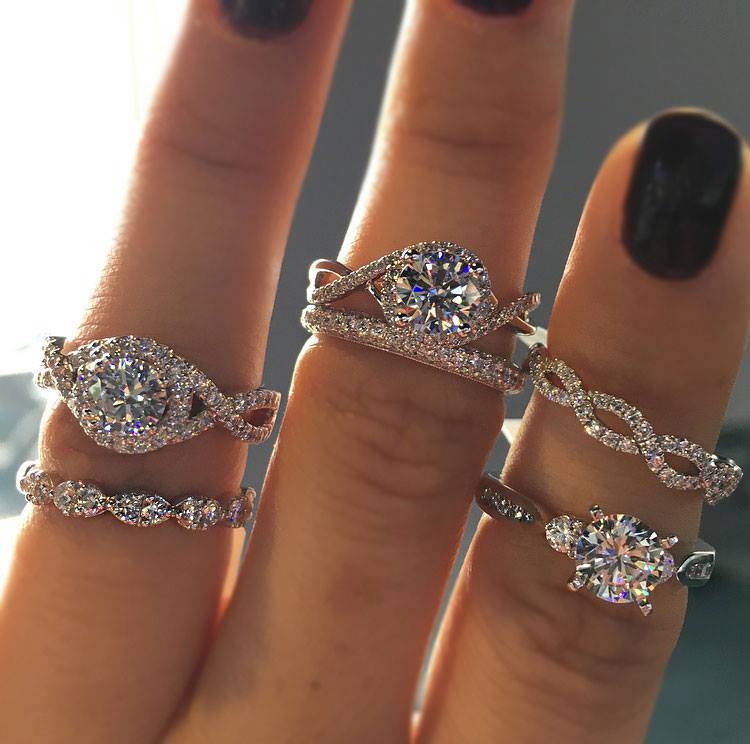 This trio shows the huge variety of styles among Gabriel rings. Classic three stone, modern twisted shank, futuristic bypass, with perfectly coordinated wedding bands.
4.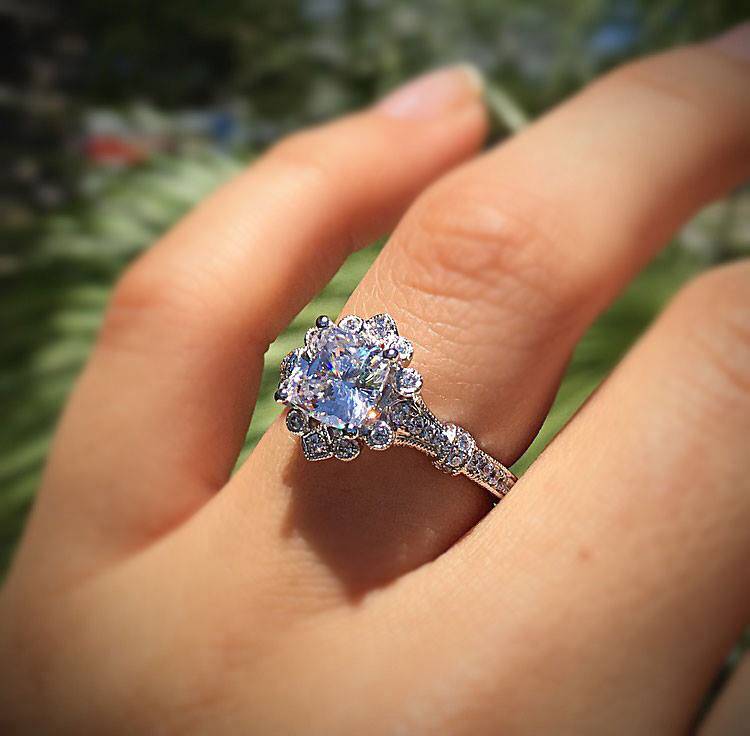 This Victorian halo is floral perfection.
5.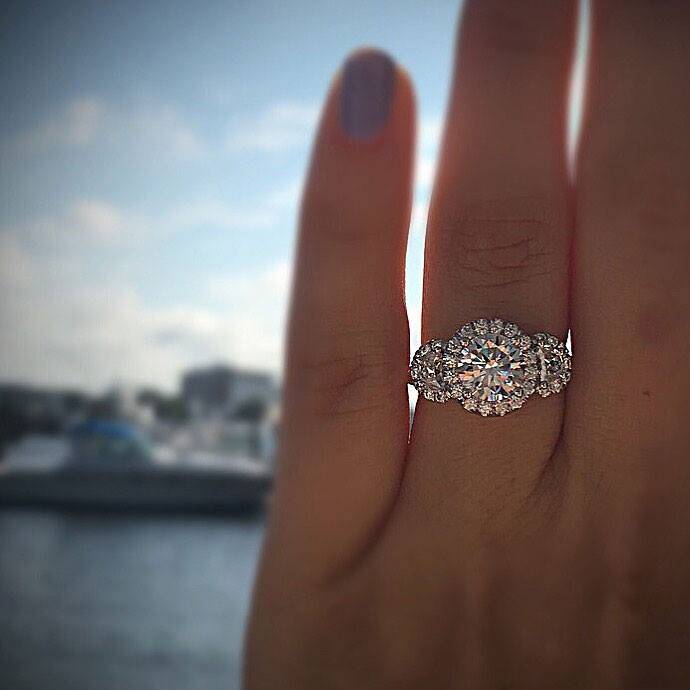 This ring made a trip around the world, but we can happily order another! It's a perfect halo with half moon side stones set in their own lovely little halos.
6.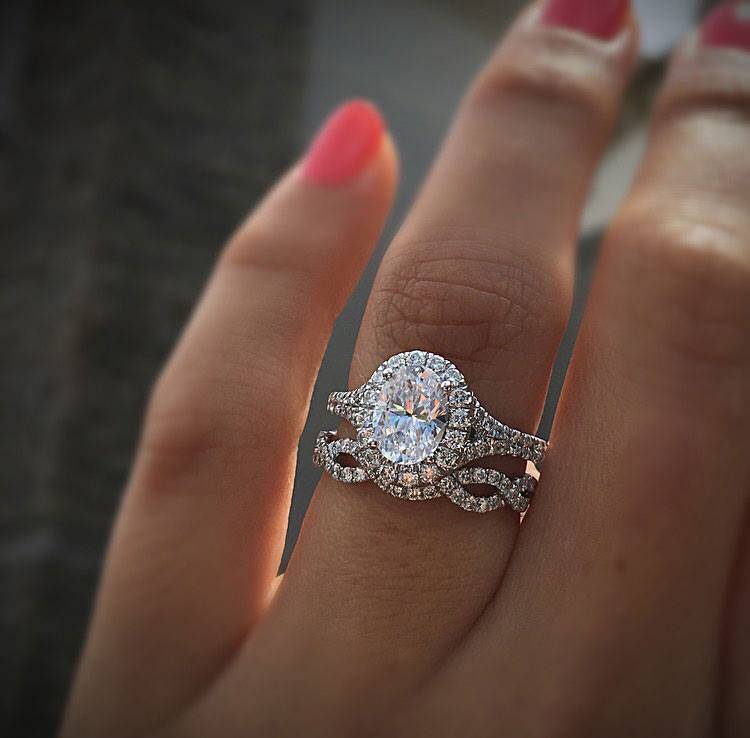 This split shank oval is a delicate, elongated halo that looks just right paired with a sleek diamond wedding ring.
7.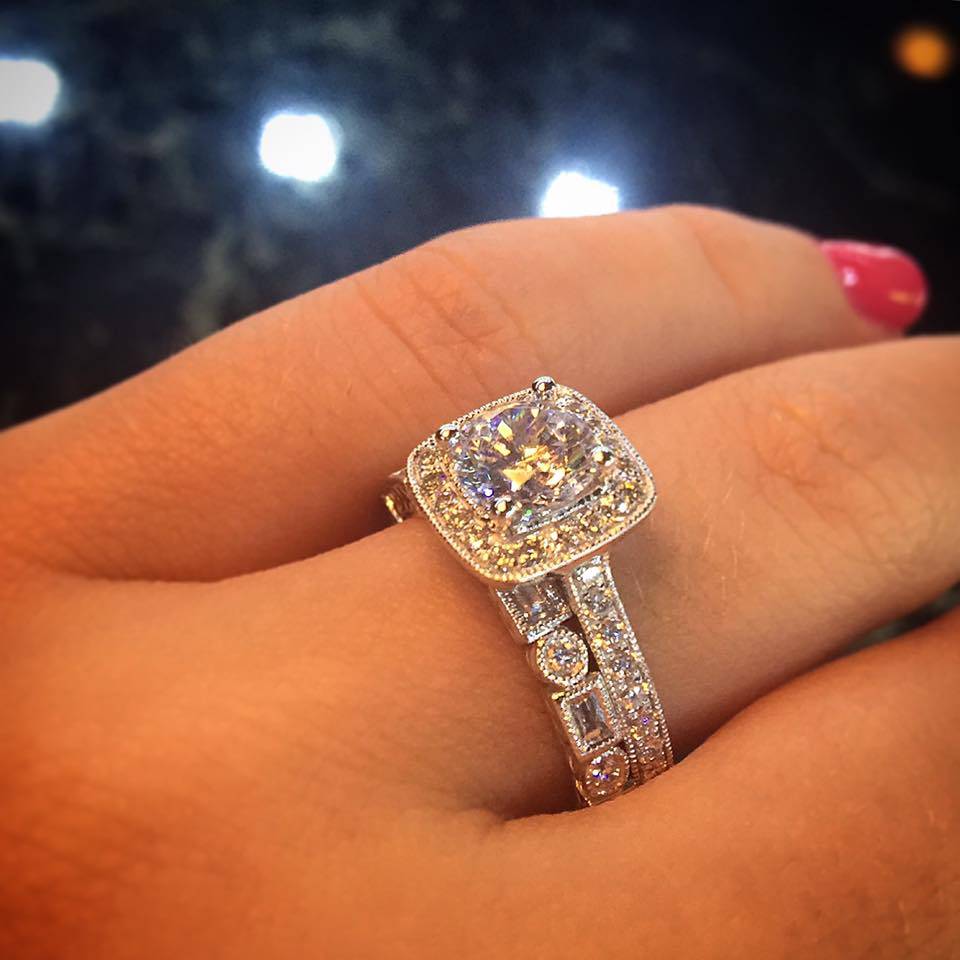 We love this perfect soft square halo, linked to in the picture. But we ADORE it paired with a unique, geometric diamond wedding ring.
8.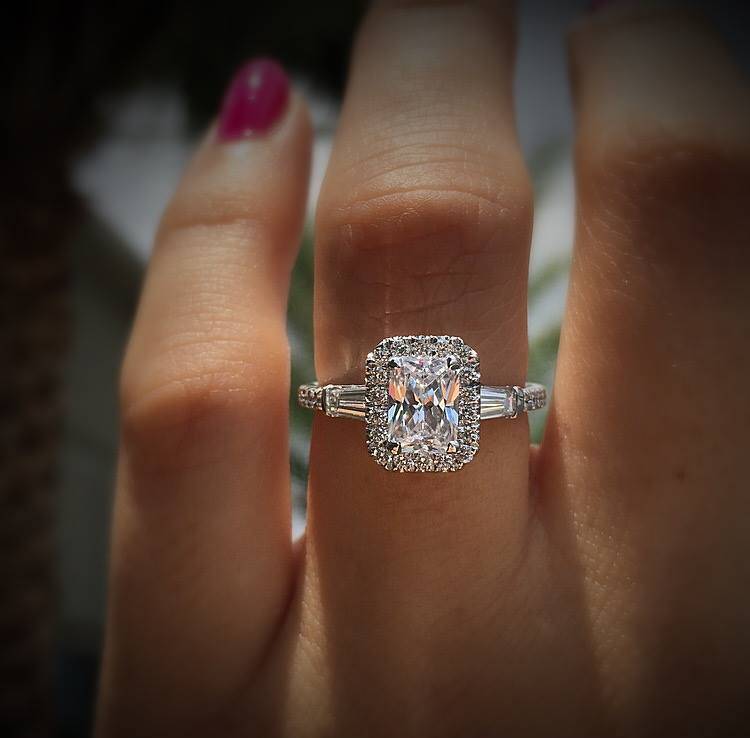 This elongated halo with tapered baguette side stones is elegant perfection.
9.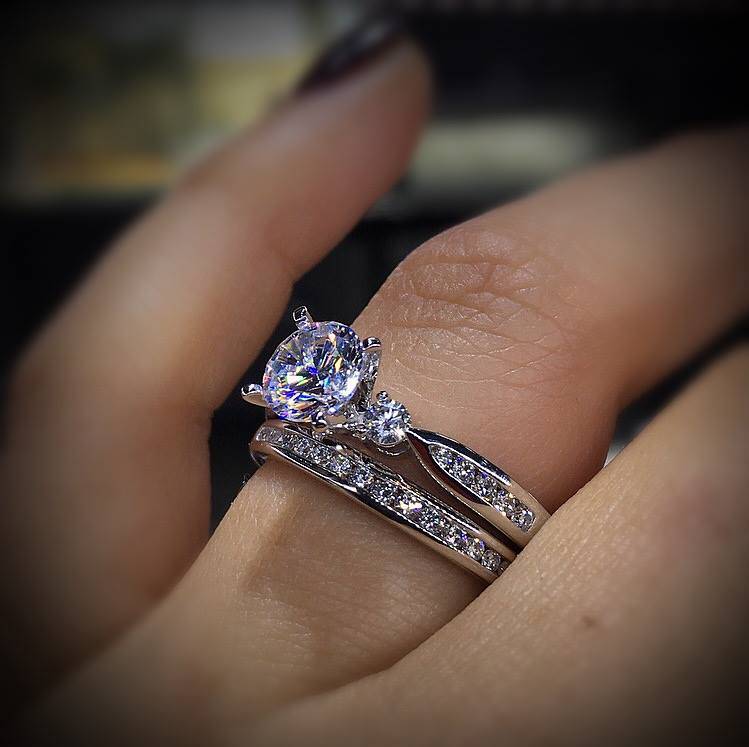 A perfect setting with mini side stoned and tapered shanks.
10.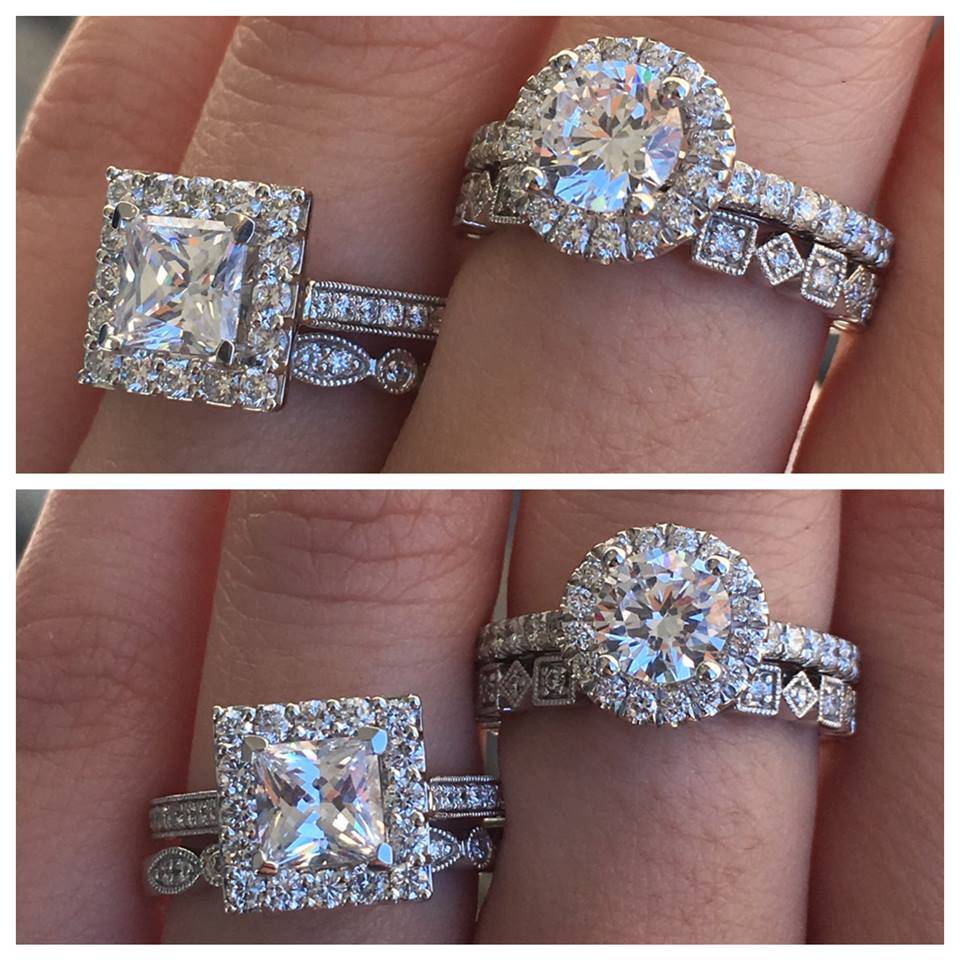 Finally, we're showing off a double dose of halos with sculpted, bezel set diamond wedding rings that mix and match perfectly!