It's time to countdown the top 10 cushion cut engagement rings of 2016! This gorgeous diamond shape exploded this year as the runner up most popular diamond shape (second only, of course, to the always-on-top round brilliant.) It's a beautiful shape for a diamond that combines brilliance with softness.
Cushion cut diamonds…
Are a modified brilliant cut
Are similar to a round brilliant facet pattern, and while it's less "brilliant" it does have more fire, making it more colorful when flashing.
Hide color well, so you can buy a lower grade, saving you money.
Come in tons of different length to width ratios that don't compromise their beauty (like an oval or marquise might, thanks to a bow tie effect.)
Look great as either perfect squares or dramatic rectangles, as you'll see below.
The soft, rounded corners give you the best of both worlds by creating a smooth look that's still different from the traditional round diamond.
Are highly customizable, depending if you want a more modern, classic, or edgy style engagement ring.
Look amazing as a fancy yellow or a white diamond.
Look great in combinations of fancy yellow and white diamonds for a two-tone ring.
We can't get enough of cushion cut diamonds at Raymond Lee Jewelers or Diamonds by Raymond Lee, and 2016 gave us plenty of chances to show off our favorites. Today, we've narrowed it down to our top 10.
1.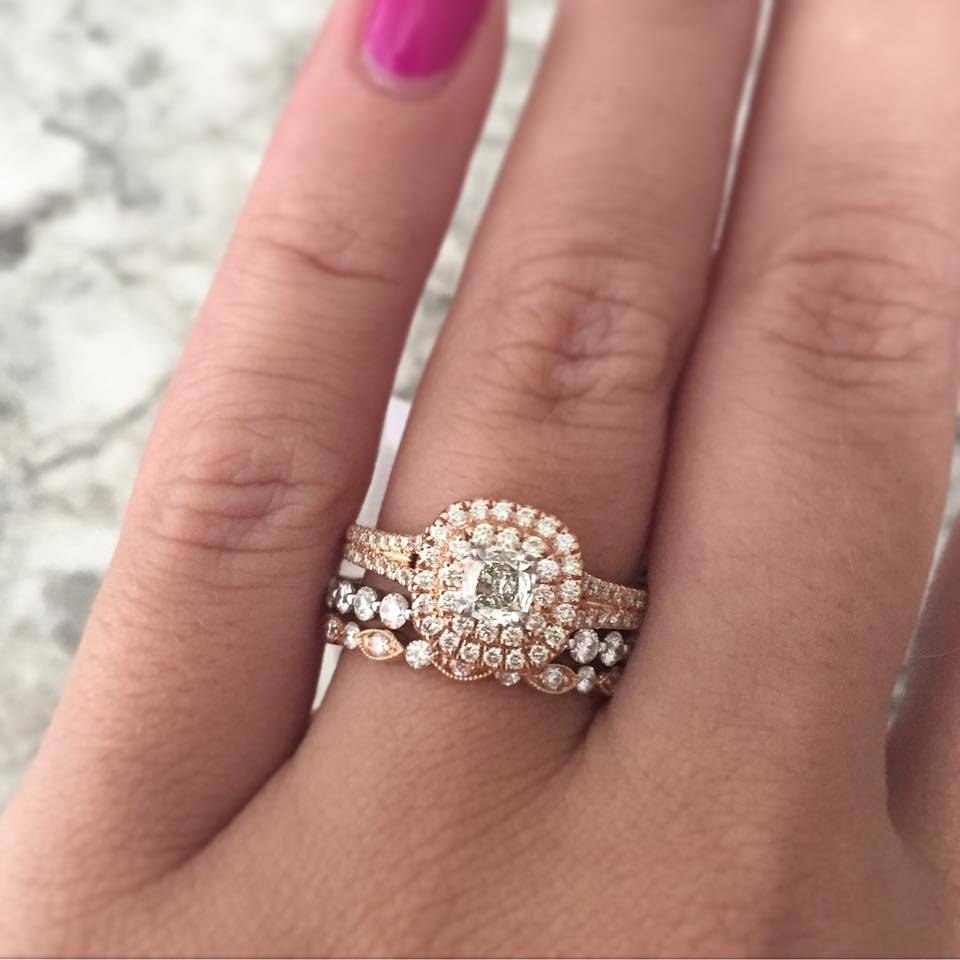 We kick things off with this warm, rose two-tone combo by Henri Daussi. The engagement ring is a work of art and under $4000(!) We love it paired with the white gold diamond bubble band and a warm textured rose gold band, also by Henri Daussi.
2.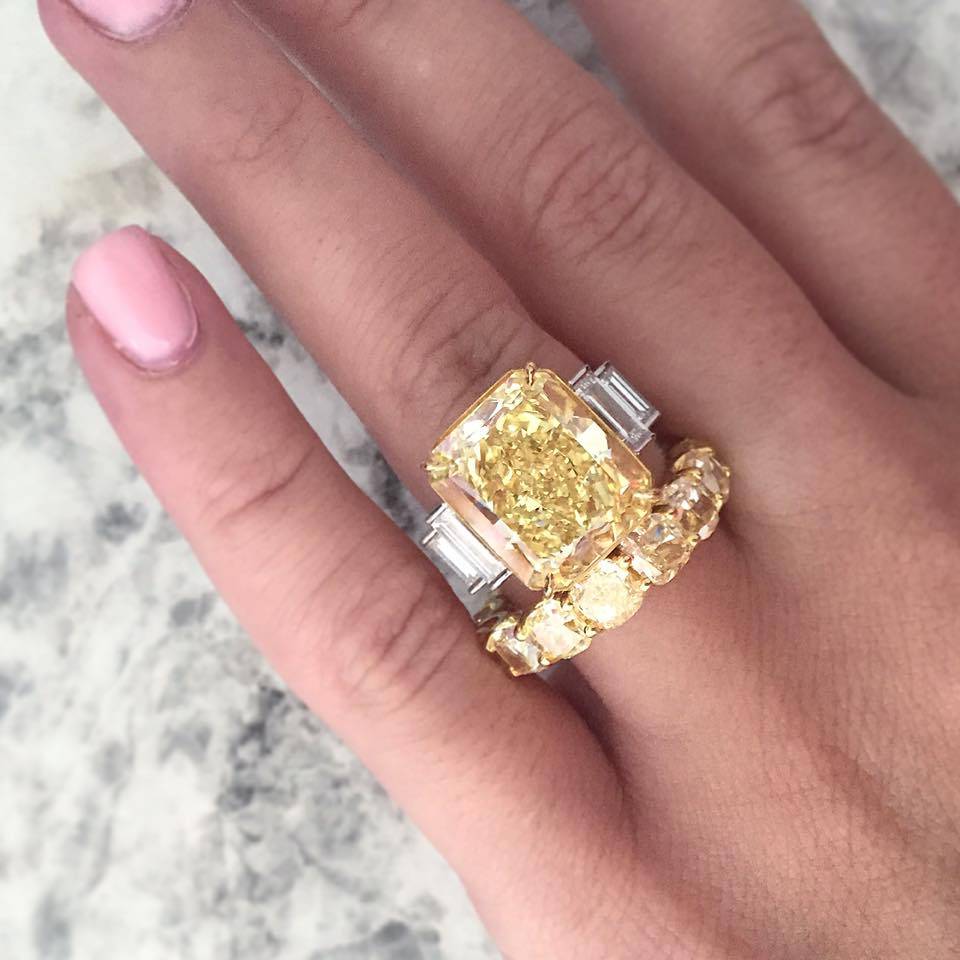 This jaw dropping fancy yellow set was a special for our Palm Beach show earlier this year. While the engagement ring features a radiant cut fancy yellow, that one of a kind eternity band is alllll enormous cushion cut fancy yellows. This beauty is a great example of some of the work we do with important diamonds.
3.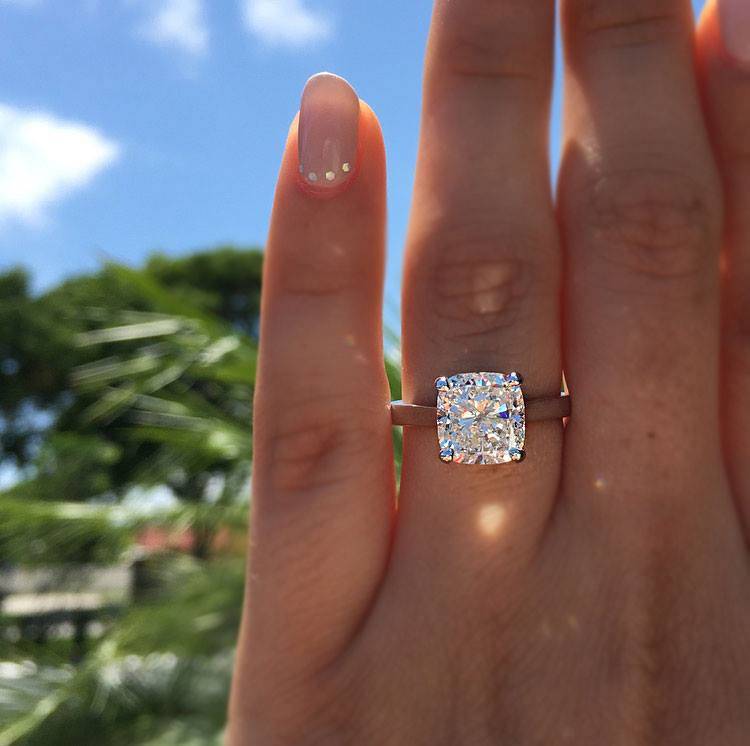 This custom design now lives with a wonderful RLJ bride, but it was one of our favorite creations this year. We can re-create it with your dream center stone!
4.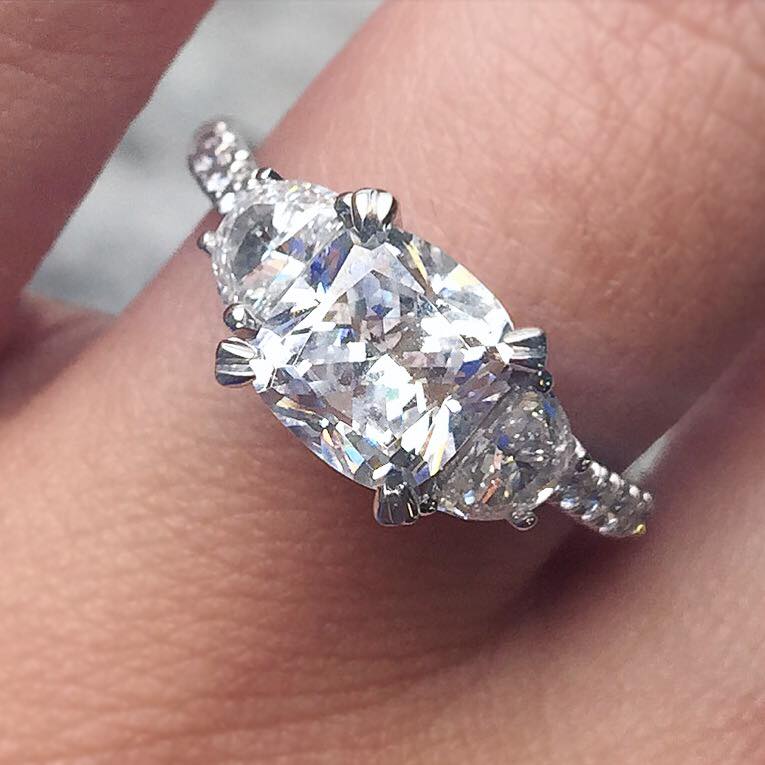 Oh how we love this Gabriel & Co. three stone setting! The 18kt white gold is set with .70ctw of accent diamonds, and we're obsessed with the claw prongs on the center stone.
5.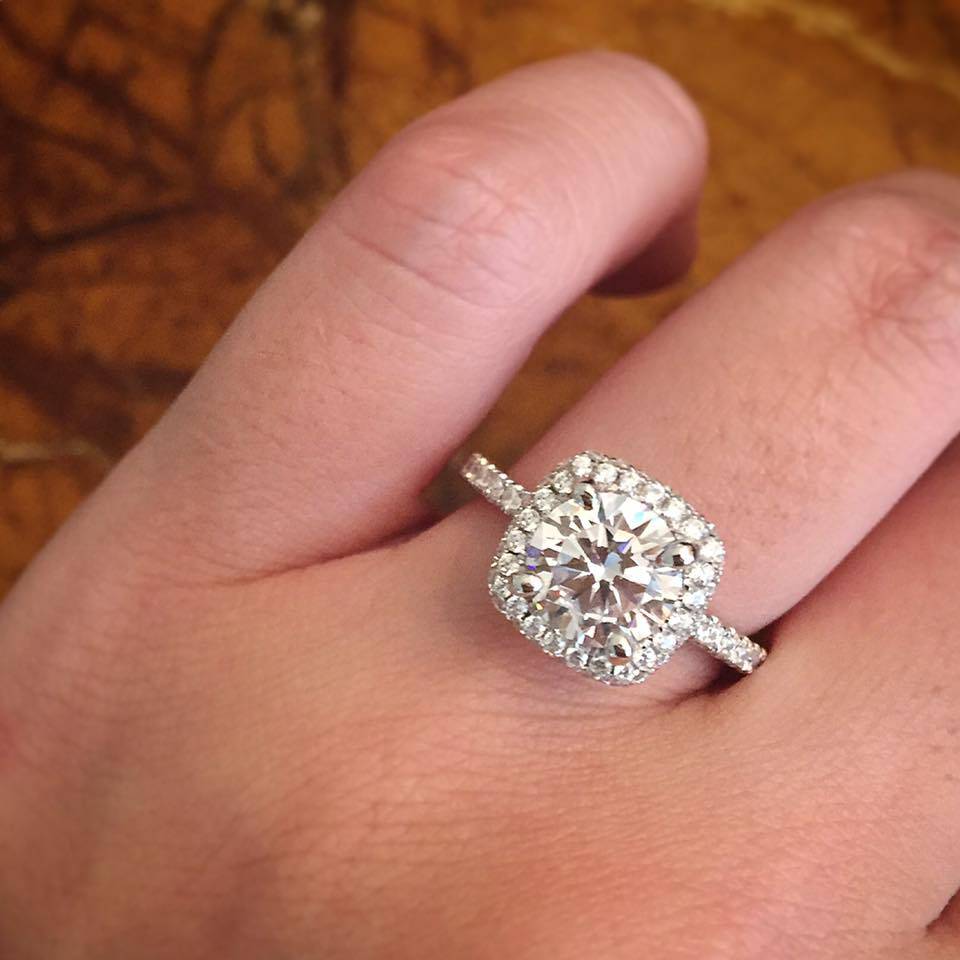 Notice anything different about this setting? It's not a cushion cut! The halo is cushion shaped and can easily fit a cushion cut diamond. But if you already have a round brilliant diamond – a family diamond, or even your own wedding ring that you'd like to update – the cushion shaped halo perfectly marries the two shapes. It's one of our favorite "tricks" and very popular.
6.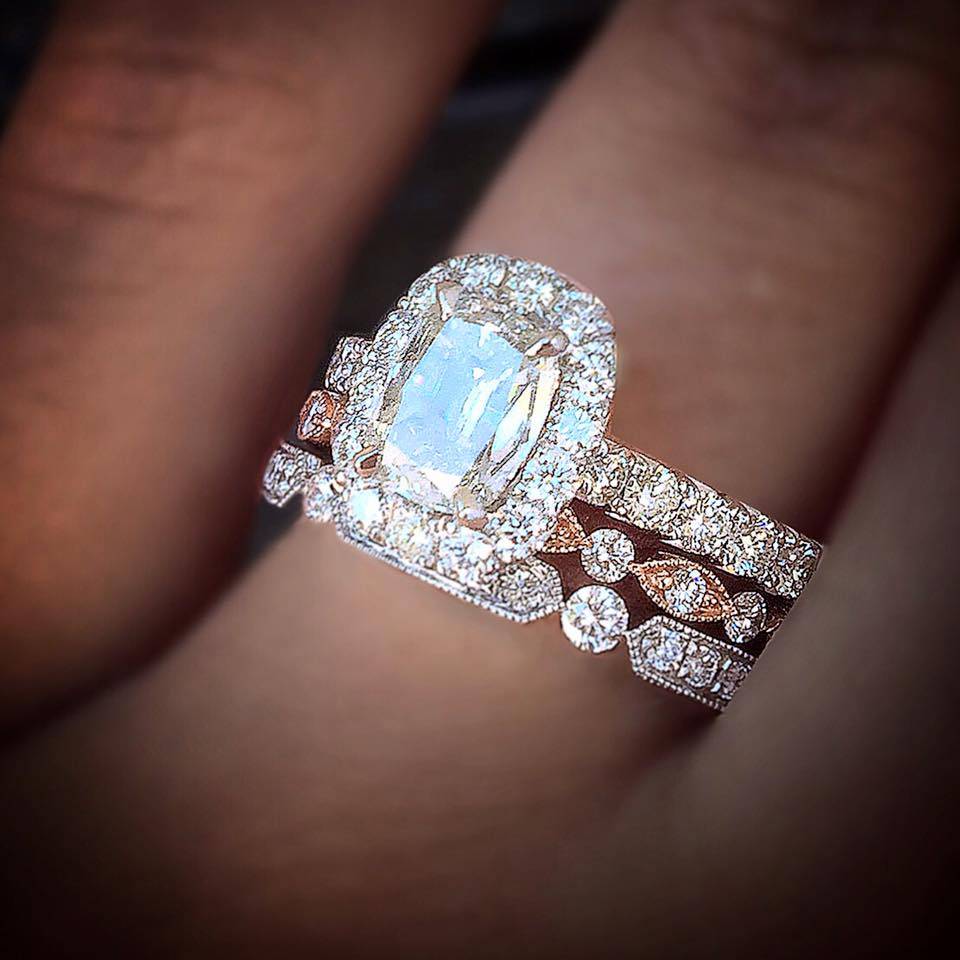 When it comes to cushion, there's no one like Daussi. it wouldn't have been hard for us to make every one of our top 10 cushion cut engagement rings a Henri Daussi ring, but we restrained ourselves.
7.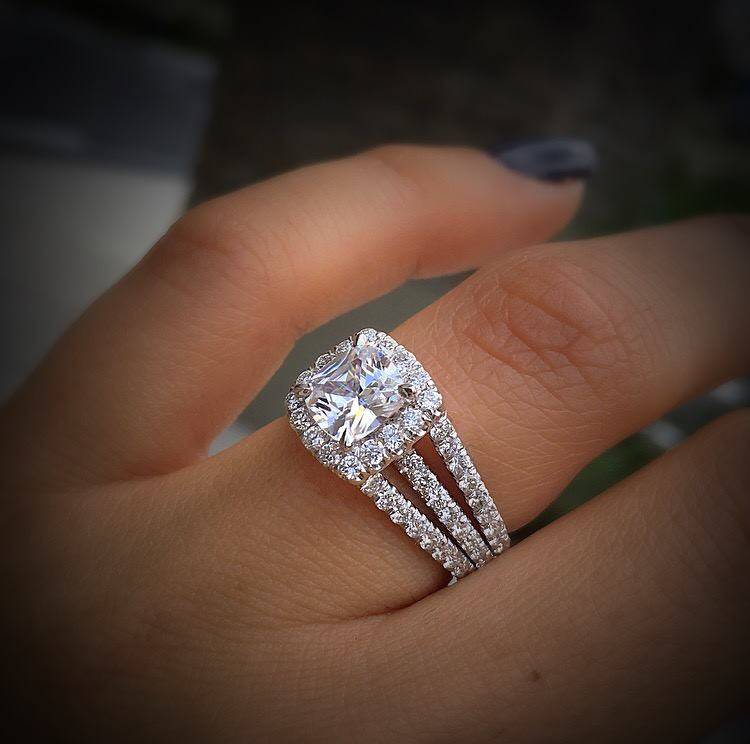 Because otherwise we wouldn't have the chance to show off this stunning Gabriel & Co. setting! Three shanks and a chunky halo make for a bold, elegant setting.
8.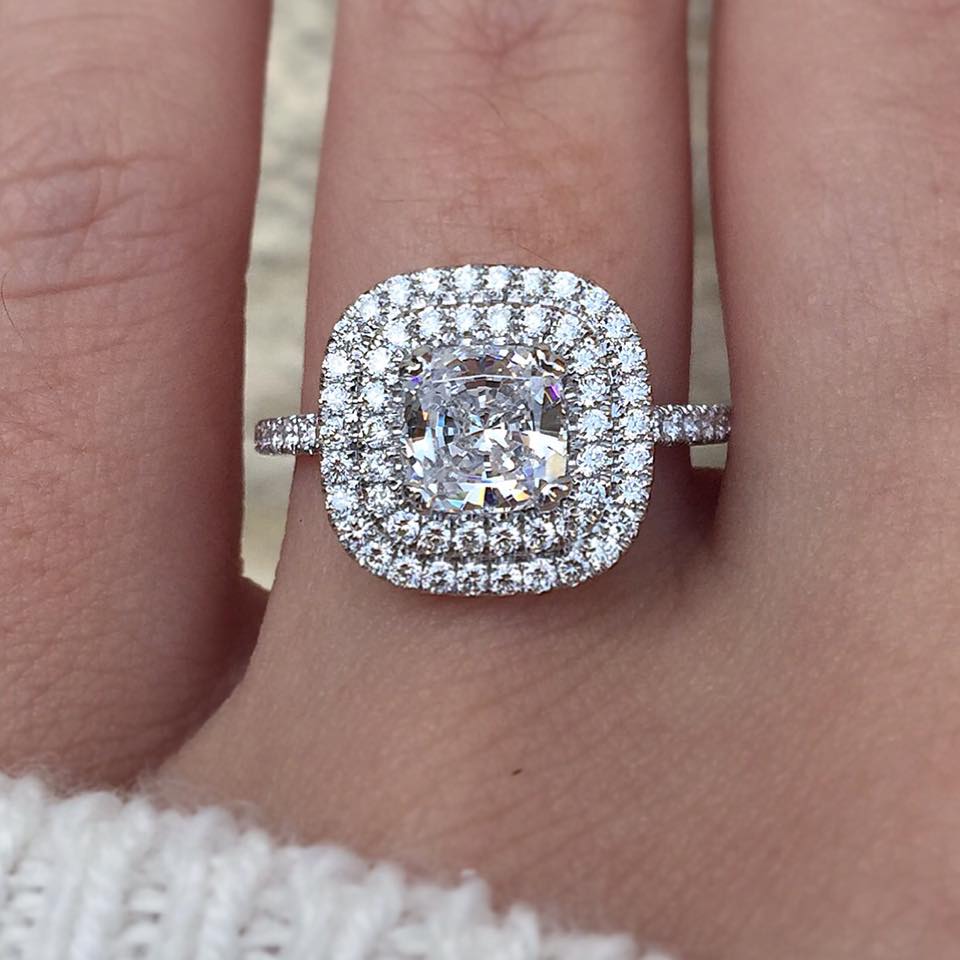 This custom double halo was one of our favorites, and we'll be happy to design one around your diamond!
9.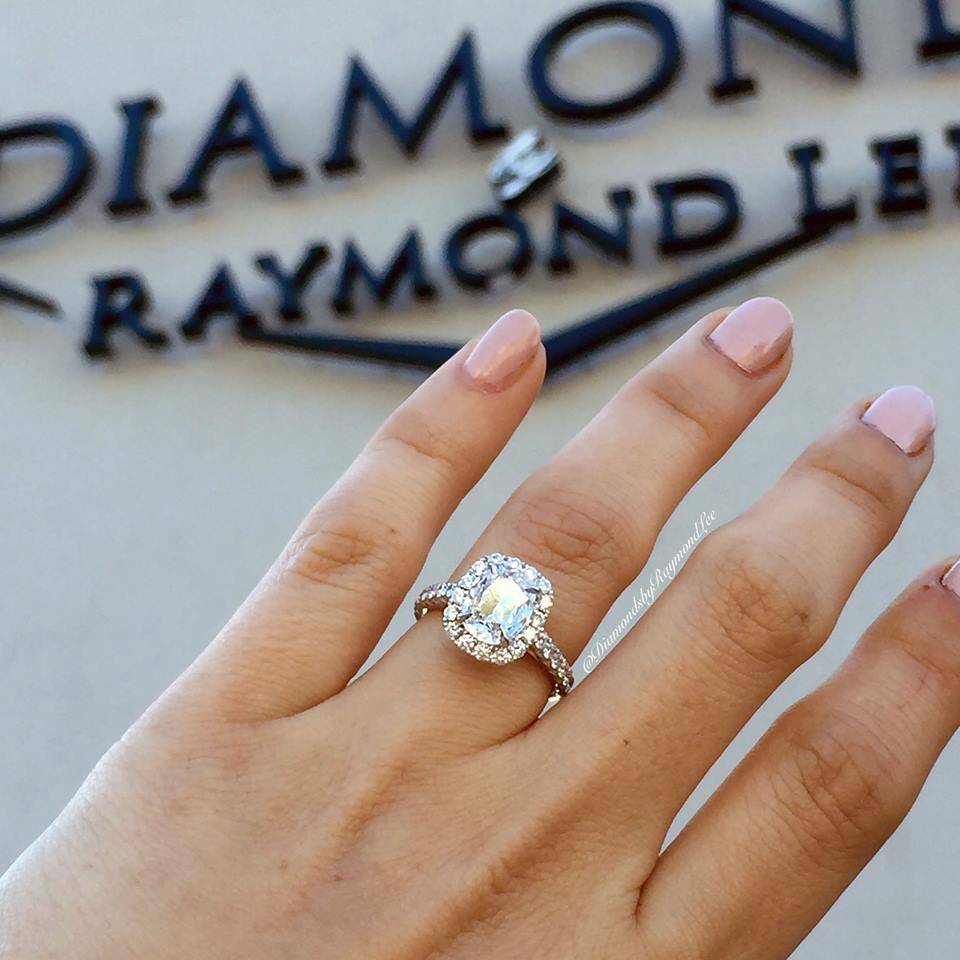 Two carats of pure perfection!
10.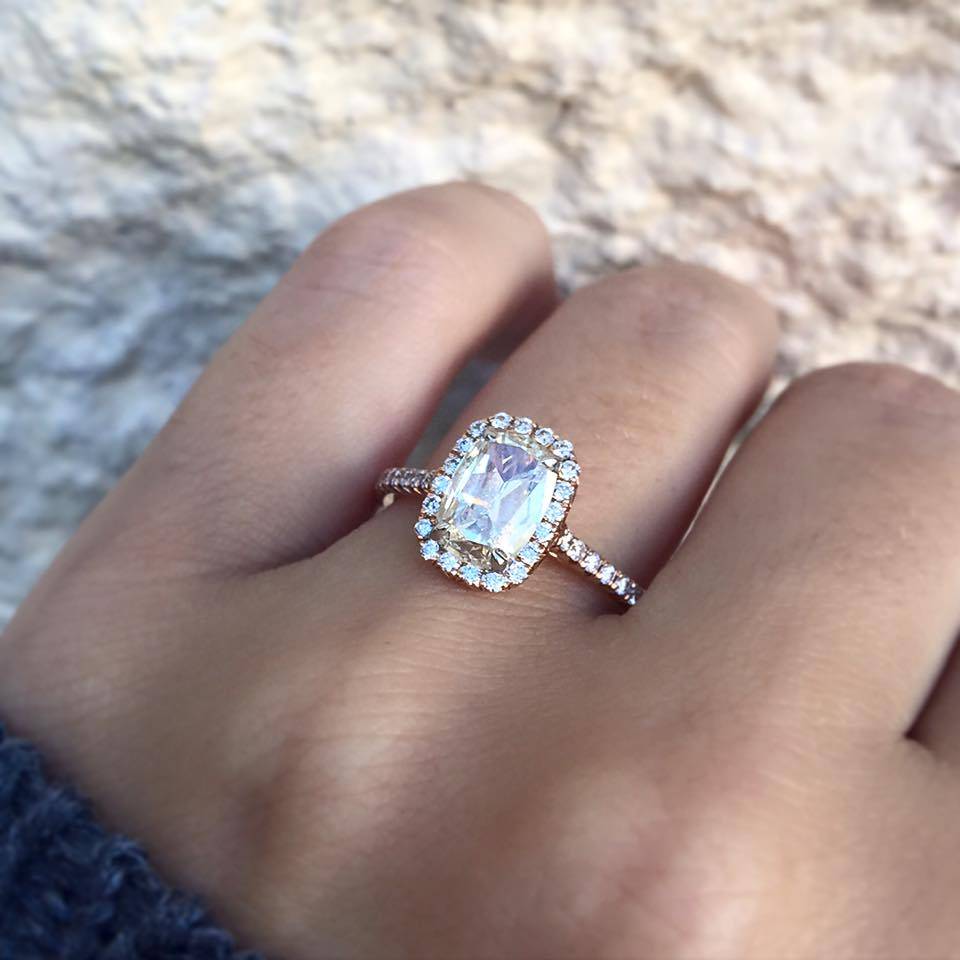 And finally, a gorgeous champagne diamond in a warm rose gold setting delicately studded with white diamonds.
What were your favorites from the top 10 cushion cut engagement rings of 2016?