Merry Christmas and Happy Hanukkah to our extended family! We wish you all the happiest holiday season, and thank you for making our days so merry and bright all year!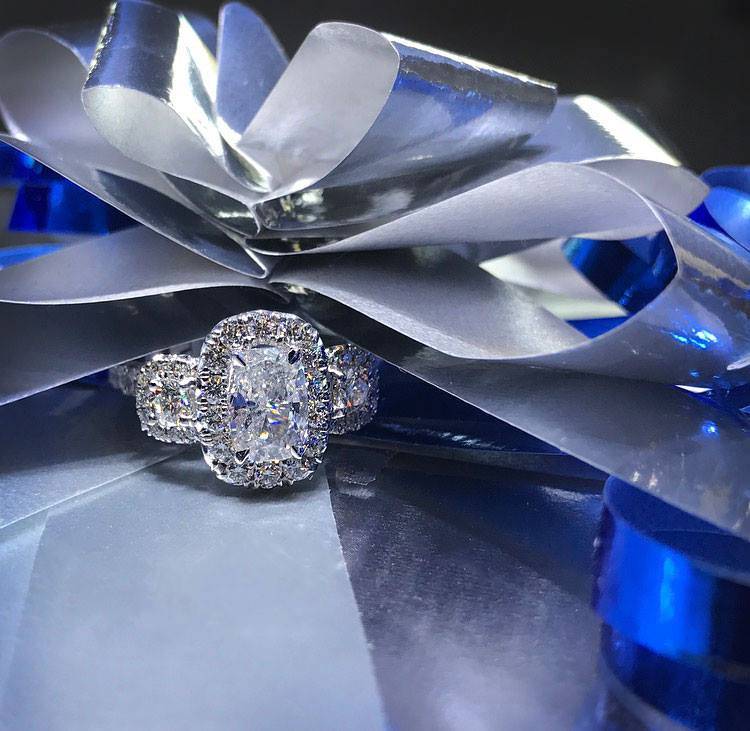 We will be open with our regular hours today, and tomorrow we'll be open until the last customer finds that perfect gift. We will be closed on Sunday, but back to making silver (and platinum, and gold) bells ring on Monday morning!  
And if you're feeling festive enough to do some last minute shopping (or if you just plain need to) Raymond Lee Jewelers is making it so easy and fun to find the perfect last minute gift with our
Holidaze event
. We have a complimentary valet service so you won't do any parking lot battle, and you'll be greeted with warm smiles and cold champagne as soon as you walk in. We're celebrating early!
You'll enjoy exclusive in-store discounts, and our expert staff to help you choose the best gift this holiday. We also have access to our excellent financing options, so you can get the perfect gift for Christmas or Hanukkah and take your time paying for it.  
If you're done with shopping and tomorrow your only plans are watching It's a Wonderful Life, then take our warm wishes with you as everyone at Raymond Lee Jewelers and Diamonds by Raymond Lee wishes you Happy Holidays!