Top 10 Twisted Shank Engagement Rings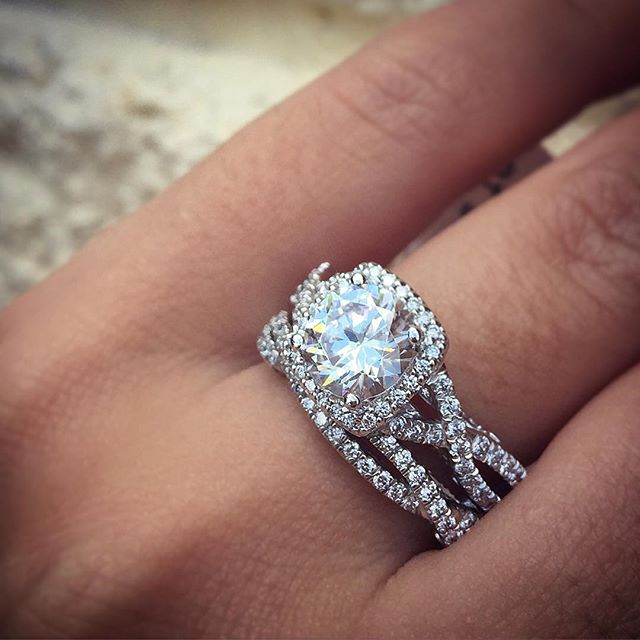 Twisted shank engagement rings emerged as one of the hottest trends of 2015. And, unbelievably, it's already the end of August – so we're headed into fall (which we all know flies by faster than any other part of the year in one quick shot from Halloween to NYE!) Which means that 3/4 of the way through 2015, it's easy to spot the big moves in bridal jewelry.
The soft square halo continues to reign supreme as a 2015 engagement ring trend, but it's often accompanied by the twisted shank. This gorgeous look takes the split shank design – two bands supporting the center of the engagement ring mounting – and adds an extra design element. By entwining the two, the twisted shank engagement ring creates not only an eye catching look, but beautiful symbolism. This style looks like the "infinity" symbol is on repeat around your ring finger.
Some of our designers have their own specific style of twisted shank, Verragio calls theirs the lace shank, but every one of them is just as gorgeous as the next!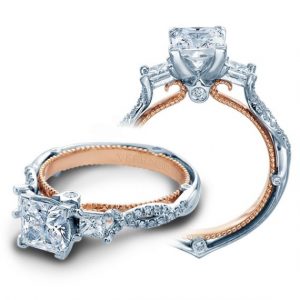 Verragio ENG-0423P-2T 0.50CTW Couture Diamond Engagement Ring Mounting in 18kt white with rose gold profile. This look is a gorgeous combination of the cathedral three stone style with the modernity of the twisted shank. We particularly love the sharp lines of the princess cut center stones in contrast to the soft curves of the lace shank.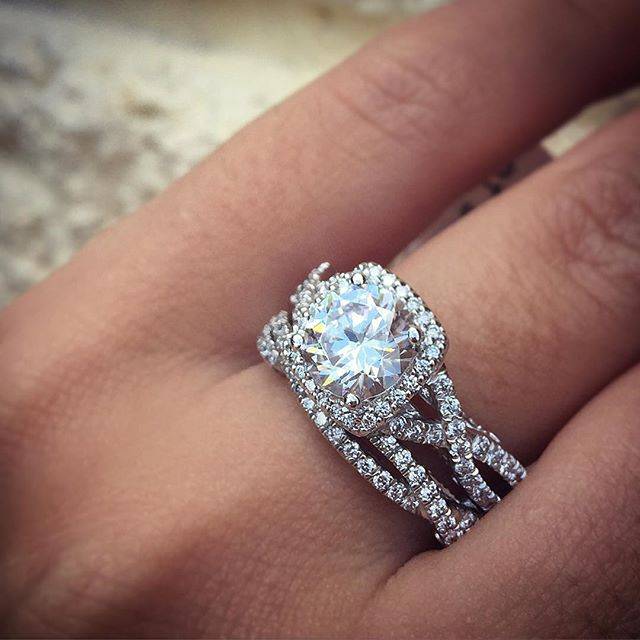 Verragio INS-7070CU-GOLD 0.45ctw Diamond Engagement Ring in 18kt white gold with Verragio INS-7070W-GOLD Diamond Wedding Band – with twisted shank engagement rings, you often need a coordinating wedding band. We love this perfect fit, and we don't see any harm in doubling down on the twisted beauty!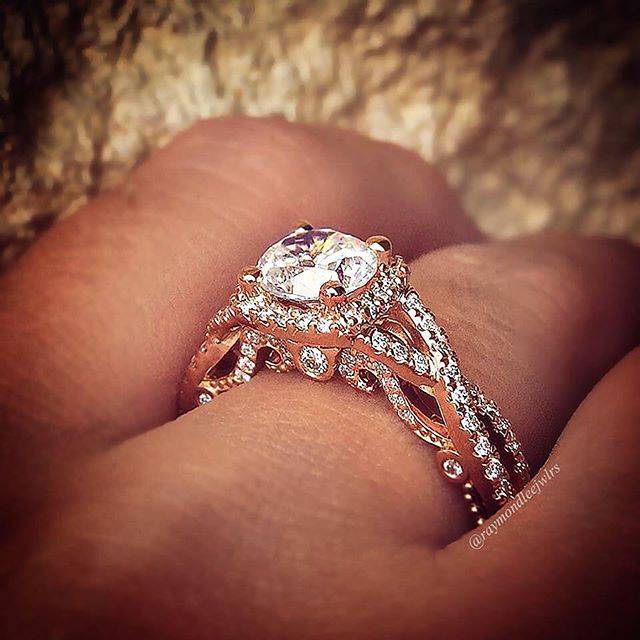 This is the same ring as above, in rose gold! We've linked the image to its own listing, but it's amazing a simple change in metal can make on the overall look of the ring.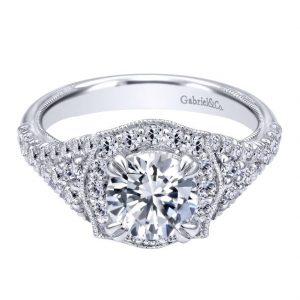 Gabriel NY 14k White Gold Diamond Contemporary Halo Engagement Ring – gorgeous g/h diamonds weighing .42ctw. This is a more contemporary take on the style, with a halo that flows directly into the lace shank, rather than sitting above it.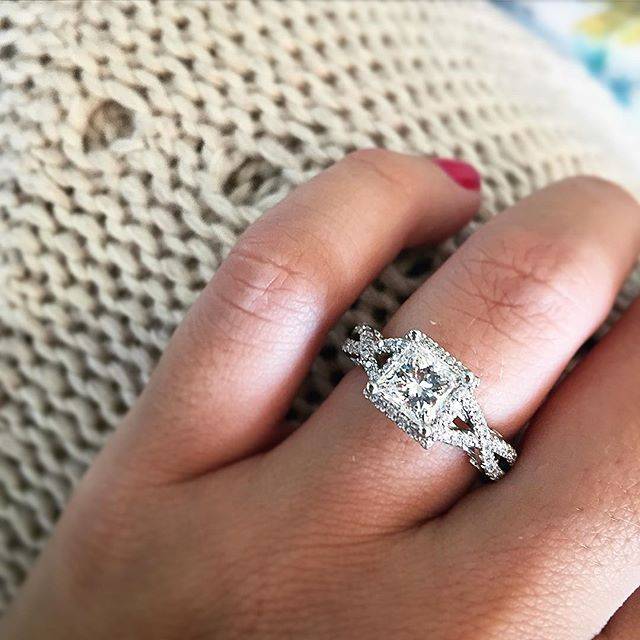 Verragio INS-7060-GOLD 0.35CTW Diamond Engagement Ring Mounting – this beauty was created for a customer, so we added a halo beneath the stunning princess cut center stone.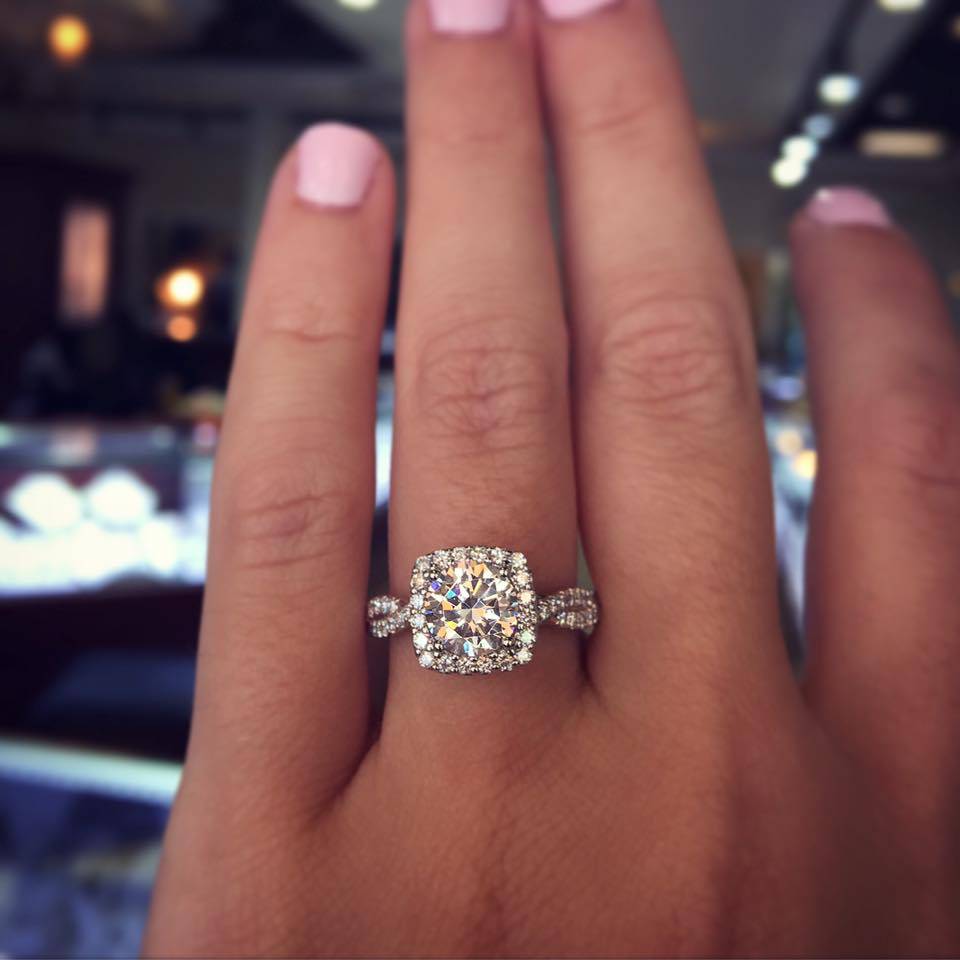 Finally, we have this beautiful Verragio Classic V-918-CU7 0.45ctw Diamond Engagement Ring Mounting. Like the name indicates, this is the "classic" soft square halo with twisted shank engagement ring. However, the name actually refers to the Verragio Classic collection – their most budget-friendly line, still with the handmade in the USA stamp and gorgeous craftsmanship every Verragio (and RLJ) customer demands.
Related articles