Can you finance a wedding ring? Most people don't think to even ask this question before dismissing the cost of their dream wedding ring or engagement ring. But the short answer is yes. In fact, the vast majority of wedding rings we sell have some kind of financing involved.
A wedding ring, to a lesser degree than an engagement ring, is still expensive. Even if it's "only" $600 – $800 (like many of our fabulous Gabriel & Co. wedding rings) that's still a big chunk of money for most couples. Add to this the cost of a second wedding ring – yes, you both need one – and you could easily rack up a $1000- $2000 bill, even with simple, gold bands. So what's a young couple to do? Finance.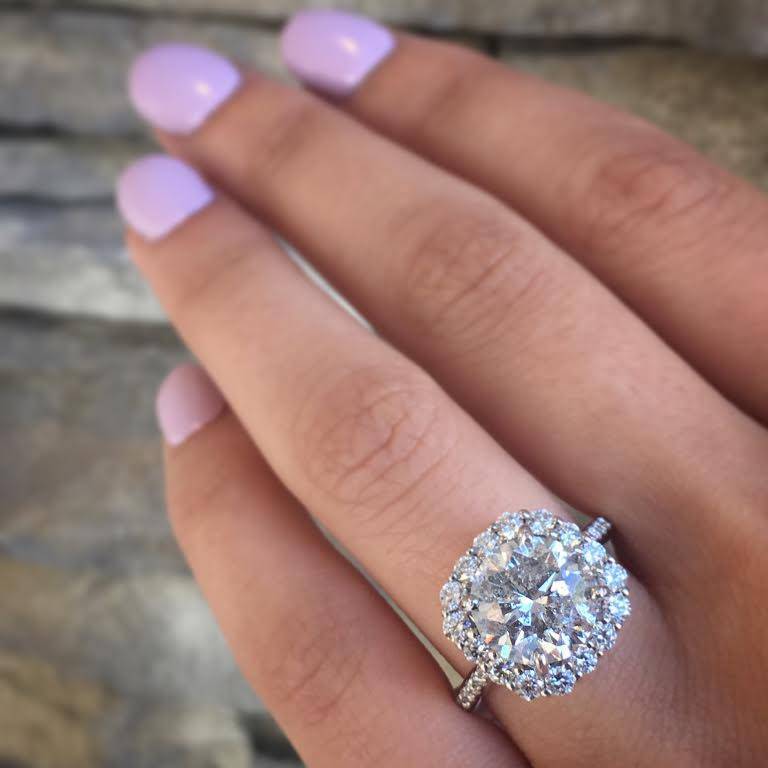 If you're asking "Can you finance a wedding ring?" immediately followed by "Why would you?" we want to clarify that while financing is a useful tool that we're happy to help our couples employ, we don't want to sell you a ring you can't afford.
This is why we offer several financing specials throughout the year, promoting the availability of no money down, 0% interest purchases for certain periods of time. Whether it's 6 months, a year, or even five years of no interest (as we've been known to offer) we always impress upon our RLJ & DBRL couples how important it is that you pay off your ring in full before that interest kicks in. Otherwise you'll be hit with a high interest rate and the interest on whatever you still haven't paid off of your ring.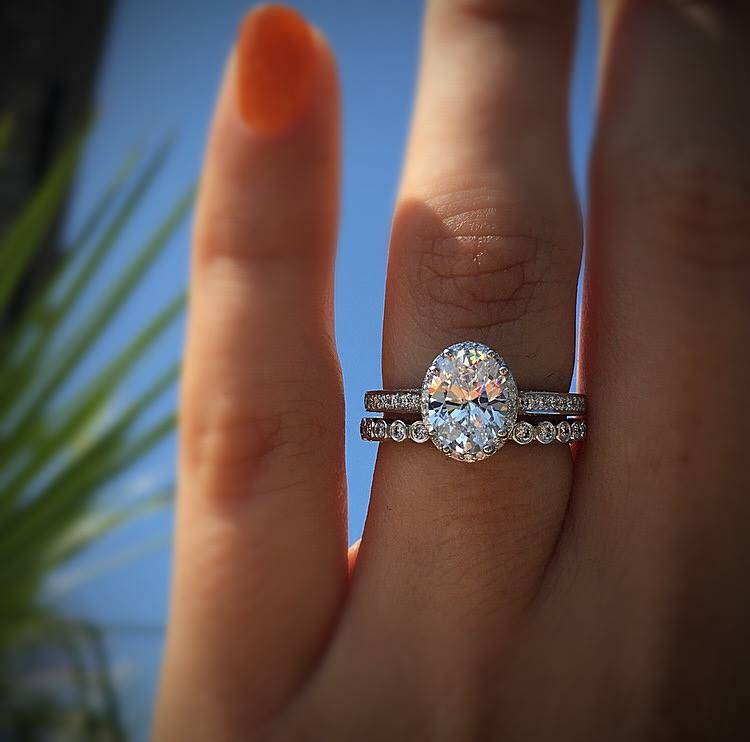 Financing is a very useful tool for young couples who want a beautiful ring, but don't have a huge lump sum of cash ready to spend on it. They might, however, have steady jobs and no problem with recurring monthly payments. This is where financing comes in handy. We'd never advocate for reckless spending – like financing a $20,000 engagement ring as a broke college student, and you probably wouldn't get approved for that amount of financing anyway. There is a credit check and all financing is subject to the bank's approval, but trust us when we say we'll try to talk you out of the credit inquiry before you get to that point!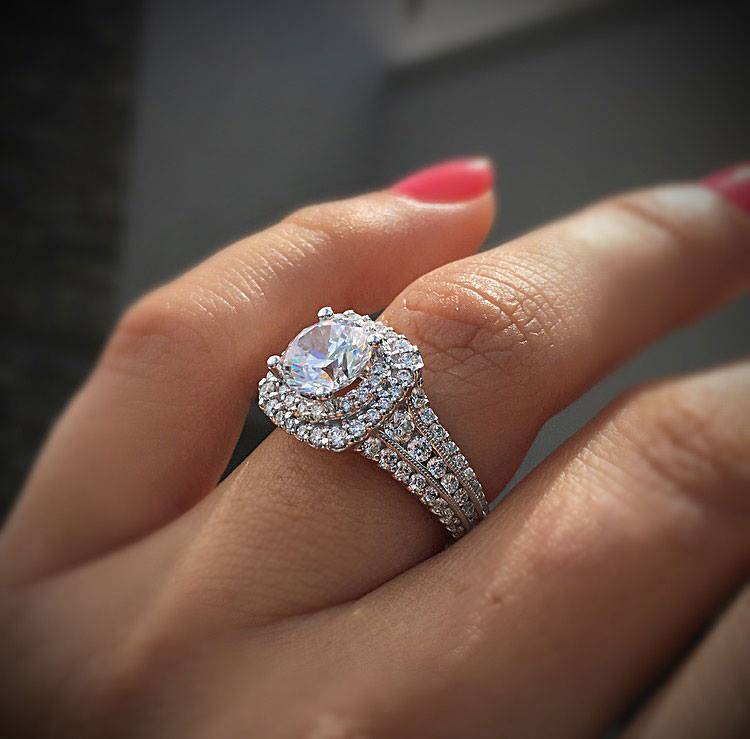 If, however, you know you want to propose with a lovely diamond (that you're getting a great deal on, because you've done your homework on the 4 C's and found a jeweler you trust) and your intended fiancee has her heart set on a Tacori setting, you can use financing to your advantage. Maybe you even do have the total cost of the ring ready and waiting in your bank account, but why not take advantage of no money down and monthly installments with no interest, knowing you can pay the ring off entirely in 6 months, a year, or 5 years?
Most of our couples fall into this category. Especially our younger soon-to-be-newlyweds. Those couples who are just getting started in their careers, have maybe just purchased their first home (or are hoping to soon.) Those couples with student loans. We opened Diamonds by Raymond Lee to cater specifically to the new generation of couples. We are that generation. So we see plenty of valid reasons why couples want or need to finance the engagement rings of their dreams. We're here to help them do so responsibly.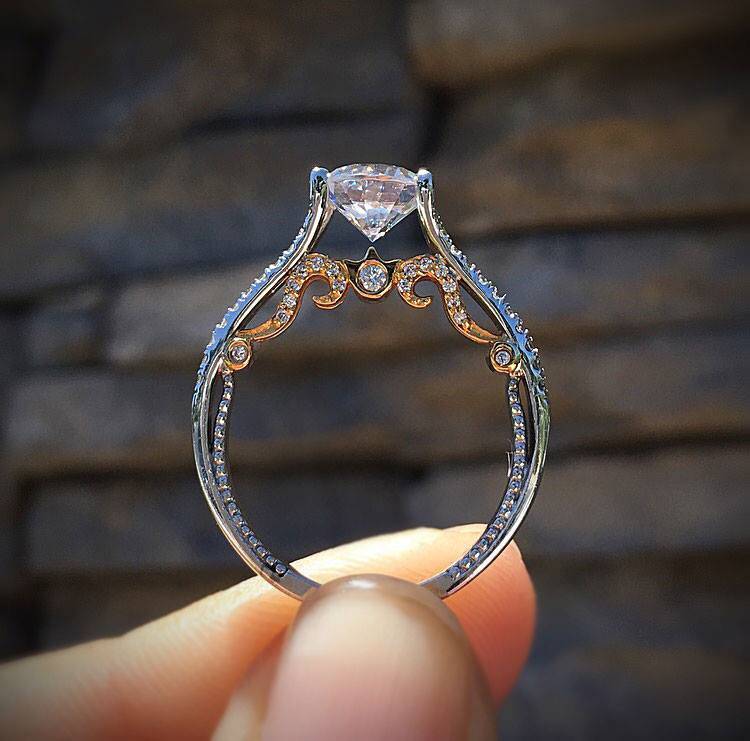 So if you're wondering how all your friends are managing to pay the mortgage, fly to destination weddings every weekend, and yet somehow bought that awesome rock you saw on Facebook, you're not asking the right question. Can you finance a wedding ring? You sure can, and that's the not-so-secret.
Have questions about financing, layaway, or other ways to make your dream ring a reality? Call us, e-mail us, or send us a DM. We're here to help.