You guys! We are famous. Elite Daily featured one of our favorite Verragio rings in their hilarious article "4 Ways We All Secretly Judge Everyone Getting Engaged On Facebook." It's on point, especially now during the height of engagement season. You thought your newsfeed was flooded post-Christmas? Brace yourselves. Valentine's Day proposals are coming.
For those of you ready to move past getting your Facebook accreditation in diamond appraisal ("Is that 2 carats? No, definitely 1.76. The filter just makes it look bigger.") and ready to get a rock of your own, you are in luck. We're hosting a Verragio Trunk Show in Boca Raton on January 24th, 2015, from 10am-5pm.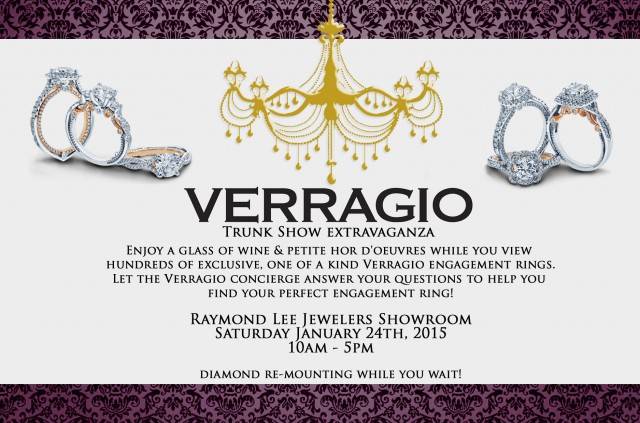 We'll be showing off all of our Verragio rings, with even more inventory than we usually have, so our showcases will be full to bursting with diamonds.
 Whether you're shopping for the first time – and looking to drop some hints before Valentine's Day, the culmination of Engagement Season – or you want to update your current engagement ring, we'll be serving up Verragio diamonds with French flair.
Take your pick of these beautifully crafted #Verragio engagement rings
We'll have free gifts and our Verragio concierge on hand, ready to help you take your pick from the best Verragio mountings. And if you need help taking the perfect "I SAID YES!" photo, we've got you covered – we're pro's.
Related articles