Top 10 Blog Posts of 2015
2015 is quickly wrapping up, and before we sign off for New Year's Eve, we've been recapping what the hottest pieces in our store were all year. Of course, our store is only half of our identity, and we take great pride in our online existence – especially for our long distance fans and clientele! While we're happy to ship anywhere in the world, visiting our website, blog, and social pages is the only way some of our clients interact with us. We always aim to put our best foot forward, and especially online. This year, the blog grew leaps and bounds thanks to readers who trust us to fill them in on all things sparkly. Whether we're doling out our tried and true diamond shopping tips, spilling insider advice about how to get a great deal, or simply showing off, it's our readers who make it all worth while. And it's our readers who determine what the top blog posts are – and let us know what you want more of! So to finish off our Top 10 recap series, we're counting down with your choices. Be sure to click around for a refresher course on what your favorites were this year, and if you're new here, these posts are a great way to get a feel for our blog, our store, and what's important to Raymond Lee Jewelers (hint: it's you!)
A visual guide to the top choices for brides today. Plus quick pro's and cons for each shape. And, just a reminder, this type of diamond cut is different than the Cut we talk about in the 4 C's. This post is all about diamond shapes – not the finer details of the 4 C's grading criteria!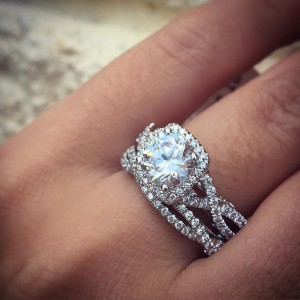 They go by many different names, often brand-specific. Verragio's spin on this style is called the lace shank. Gabriel's are often called "infinity" shank. But these twisty-turned bands can mimic braids or intertwined vines and regardless of the inspiration, the end-result is stunning. Brides love this added detail of femininity, luxury, and (quite frankly) more diamonds!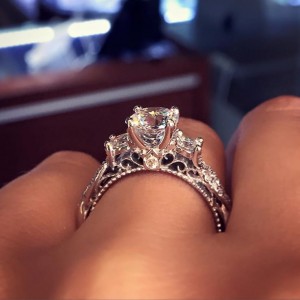 This post outlined our best tips for getting a great deal on your dream diamond. Granted, cheap is a relative term here, but we do aim to save you at least a thousand dollars with this post!

A reminder to always read the fine print – and not to believe everything you read on the internet!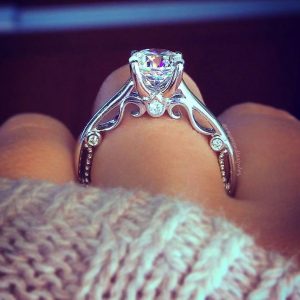 Choosing the perfect engagement ring is as easy as 1-2-3 with this guide.
The beauties that seem timeless, never trendy.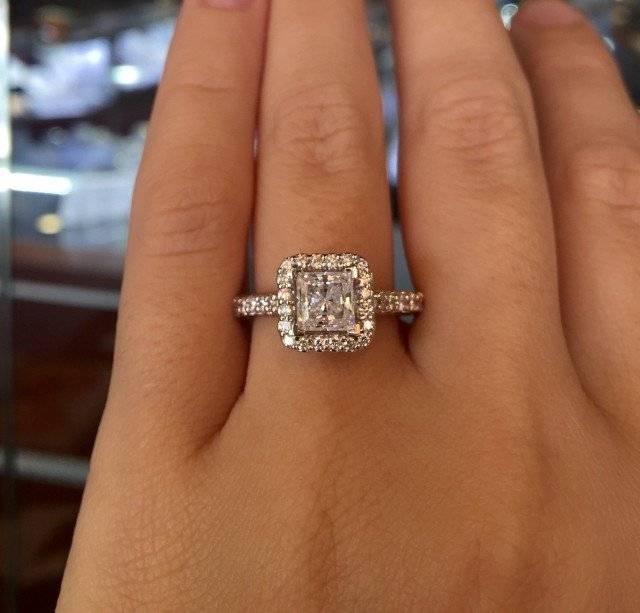 And specifically, the princess cut (the third most popular diamond cut.)
I do's and I don'ts when celebrating the newly engaged.
The commonly held beliefs, bad rumors, and old wives' tales about our favorite gem.
Probably not. But we'll always tell you when it does! Here are a few other ways you can tell at first glance.