Go Ahead – Sell That Old Jewelry
 Every once in a while you may come across a piece of jewelry that you no longer wear, for whatever reason. So what exactly should you do with it? Sell it! From needing a few extra bucks, to wanting an upgrade, there are plenty of factors that people consider when deciding whether or not to sell their jewelry. Here are a few reasons why:
You need to pay your bills. These days, money is tight; so many people are struggling to make ends meet. They are doing whatever they can to make sure they can make that car payment or go grocery shopping this week. Some people may be between jobs, and if that is the case, that money from selling their jewelry can help them get over that pesky financial bump until they have another job.
It's time to let go of those memories. Sure, it is easy to remember those great days with that ex-special someone, but those days have passed! Unpleasant memories can be attached to certain items of jewelry, so it may be best to sell the jewelry and move on. Jewelry should bring you joy, not sadness. So spend that cash you received from it on a vacation or even just ice cream!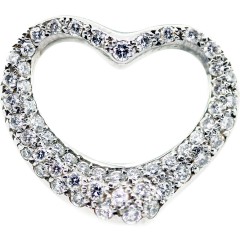 It's out of style.You may not think that jewelry can go out of style, but it can! Many people sell their outdated jewelry and use that money to buy something new.At Raymond Lee Jewelers, we make it easy for you to sell your jewelry. We give you the opportunity to cash in on your unwanted gold, diamonds, luxury watches, jewelry and even vintage jewelry from estate sales! To get started, just click here or give us a call at 1-800-329-4367.