Verragio vs. Tacori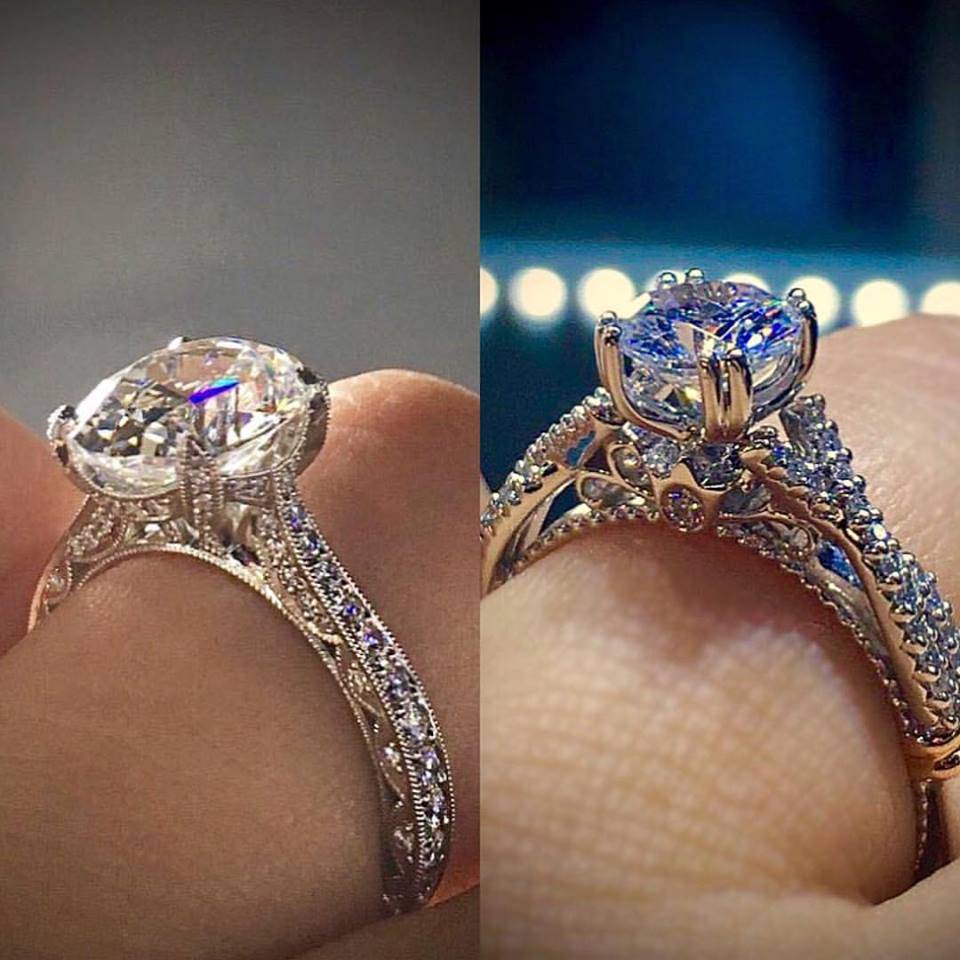 We've said before – and we'll say again – that we don't play favorites. We honestly couldn't if we tried. We can't walk by our own showcases without falling in love with several rings, so to choose just one…or even just one designer…defies the laws of logic.
That being said, we love nothing more than comparing and contrasting our designer engagement rings. Isolating what makes one spectacular and the other jaw-dropping. Checking out the details that make them so different from one another, and seeing if any patterns or trends emerge from looking at a designer's collection as a whole.
So today, we want to highlight some of the differences between two of the designer engagement ring brands at Diamonds by Raymond Lee. We don't prefer one to the other – it's an impossible choice – but we do love both, and we do know what makes them so unique.
Click here to see our previous showdowns:
Today's engagement ring designer showdown is between two of our biggest headliners: Verragio vs. Tacori!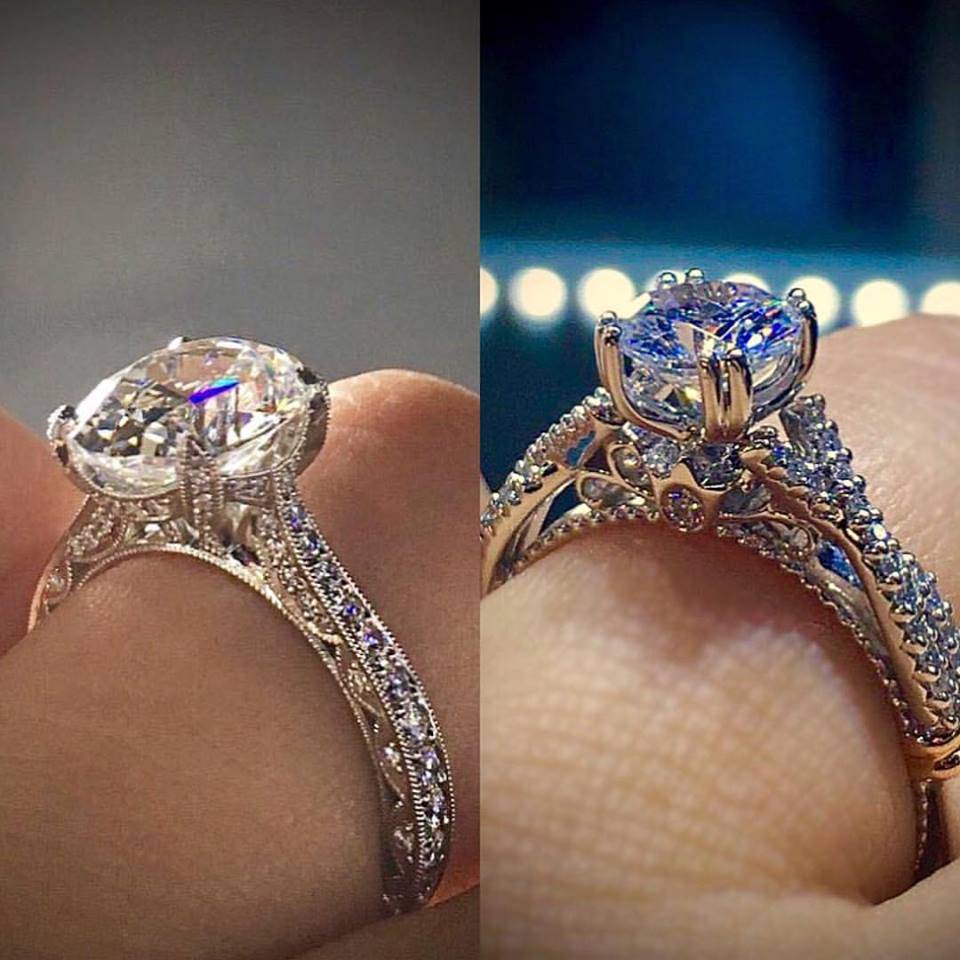 These are our two most prominent luxury engagement ring brands. Verragio was instrumental in leading us to the opening of Diamonds by Raymond Lee – we knew we needed a store that sold JUST engagement rings to cater to South Florida's couples!
Anyway, here we are, a few years since we became partners with Verragio, and we've added to our incredible selection of designers since then. Tacori is another jewel in our crown, and it's only fitting that we compare these two with that in mind. Verragio's symbol is the crown, and Tacori has an entire collection called RoyalT. They are both premium brands and both use the most excellent materials to create works of art for your hands. Let's take a look at them both individually.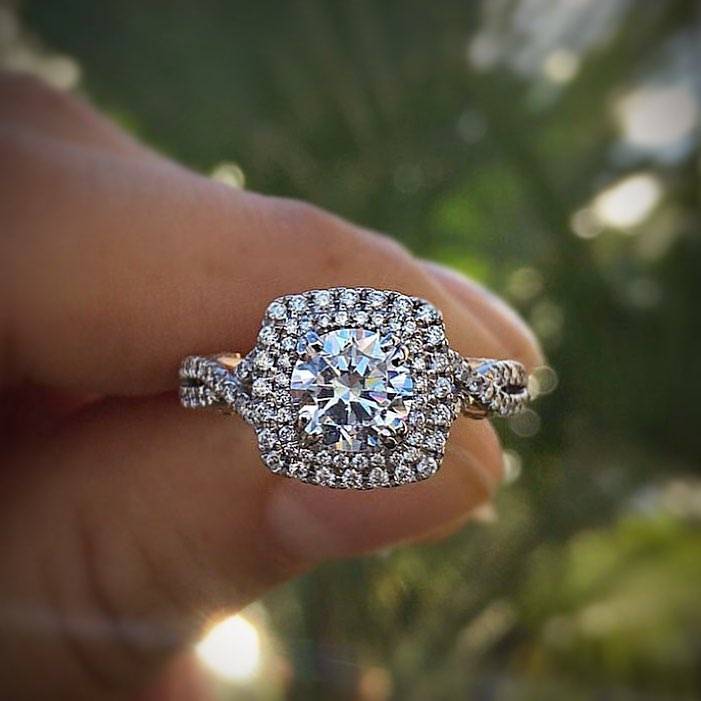 Are designed to reflect the beauty of the women who wear them.
It's one of Barry Verragio's guiding principles, and it results in gorgeous rings that shine with feminine beauty from every angle. Verragio DOES make men's wedding rings too, and they capture the same perfect sense of masculinity for the guys. It's a gift of their talented designers.
These are among our most whimsical settings. Tacori and Verragio both are our most intricate designers, but Verragio tends more toward details that remind us of fairytales and happily ever after.
You want rose gold? Look no further. Verragio engagement rings use rose gold seamlessly in combination with white gold or as an entirely pink design.
They're made in the USA and headquartered in New York.
95% of Verragio rings use their groundbreaking Lumino setting.
The Lumino appears to suspend the center stone in mid-air, unobstructed by metal. This allows more light to interact with all of the diamond's facets. It also creates a uniquely delicate look for the entire ring, with minimal metal and plenty of open air space to let the design elements gently enhance the diamond – never overshadow it.
Verragio rings have some of the most breathtaking profiles we've ever seen. Their famous attention to detail makes them stand out, and some of our most popular Pins and Instagram posts are simply of a Verragio ring in profile.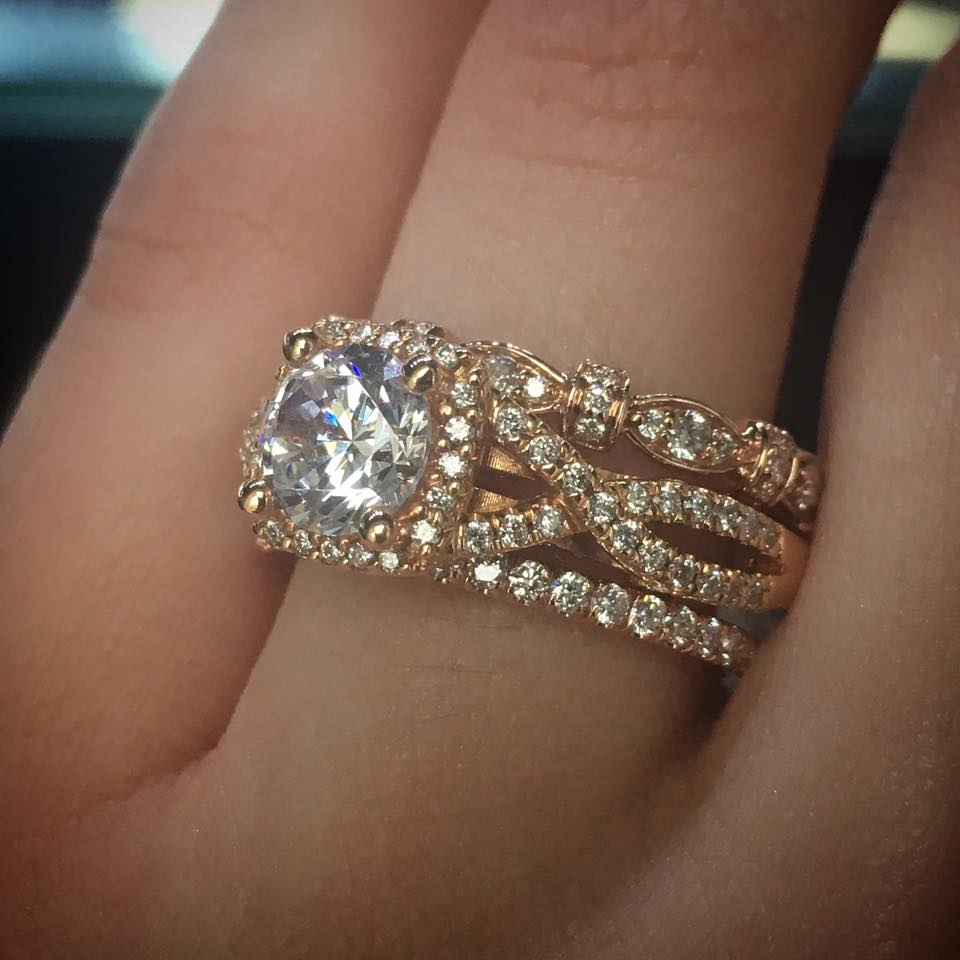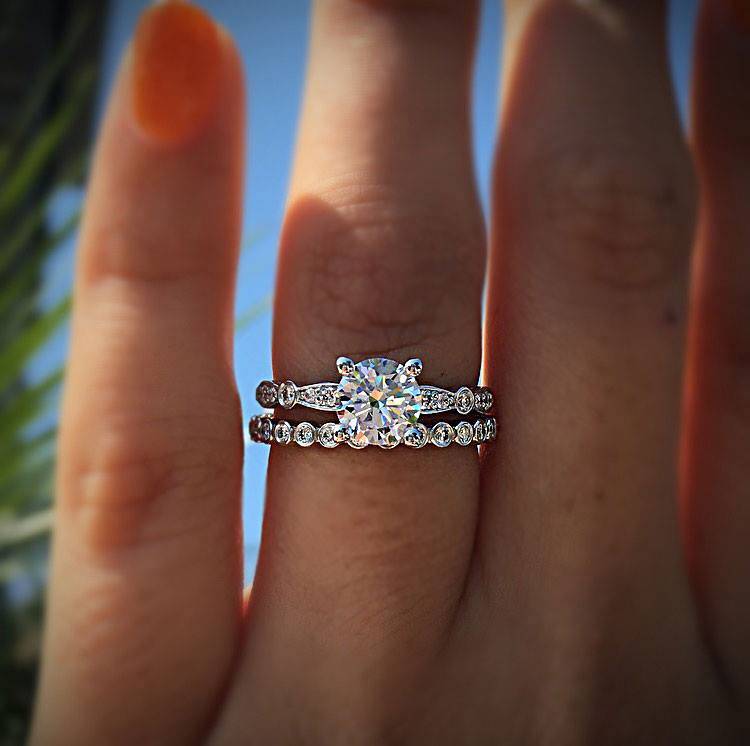 Are handmade in California.
The spirit of the Golden State shines in every single one of their designs, from engagement rings and wedding bands to their gorgeous fine jewelry.
The crescent signature – known as a Tacori Touch, as all Tacori handcrafted details are – is a silhouette on Tacori pieces that is an artistic half-moon pattern. It features interlocking half-moon arcs, which provide windows of light to reflect the brilliance of the diamonds placed within each crescent silhouette semi-circle.
Tacori engagement rings can be customized however you like FOR FREE.
Tacori engagement rings come in white, yellow and stunning rose gold – all 18 karat – but where they really shine is platinum.
Tacori engagement rings are designed to be heirlooms. You can expect your Tacori rings and jewelry to last longer than a lifetime.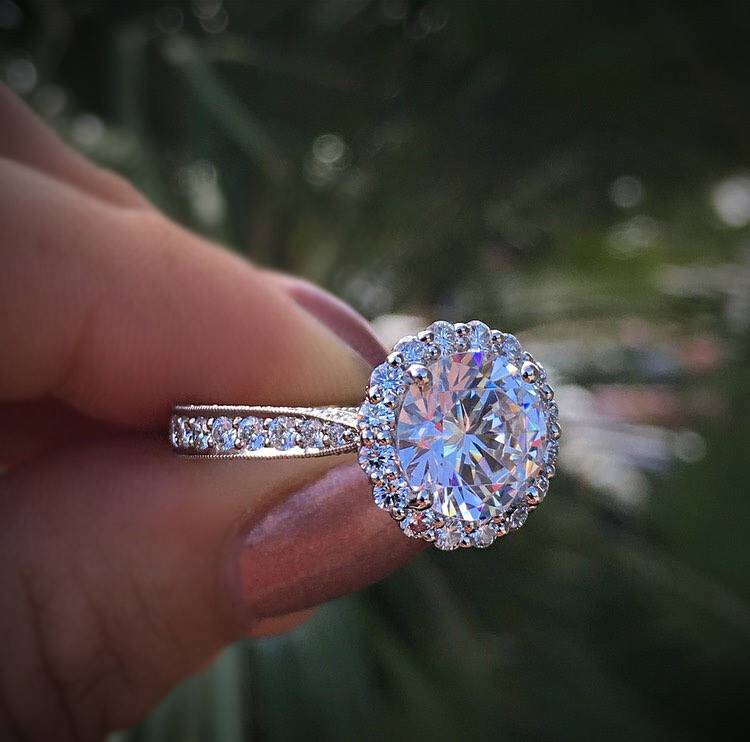 If you're torn between these two incredible designers, our best advice is to come stop by our Boca Raton showroom. We have hundreds of settings for you to admire and evaluate and you'll know almost immediately which brand you prefer. Not in Florida? Then we definitely suggest following us on Instagram and especially Pinterest. And if you have any questions about any of our designer engagement rings, we're here to chat!