Tacori Engagement Ring Jewelry Adornments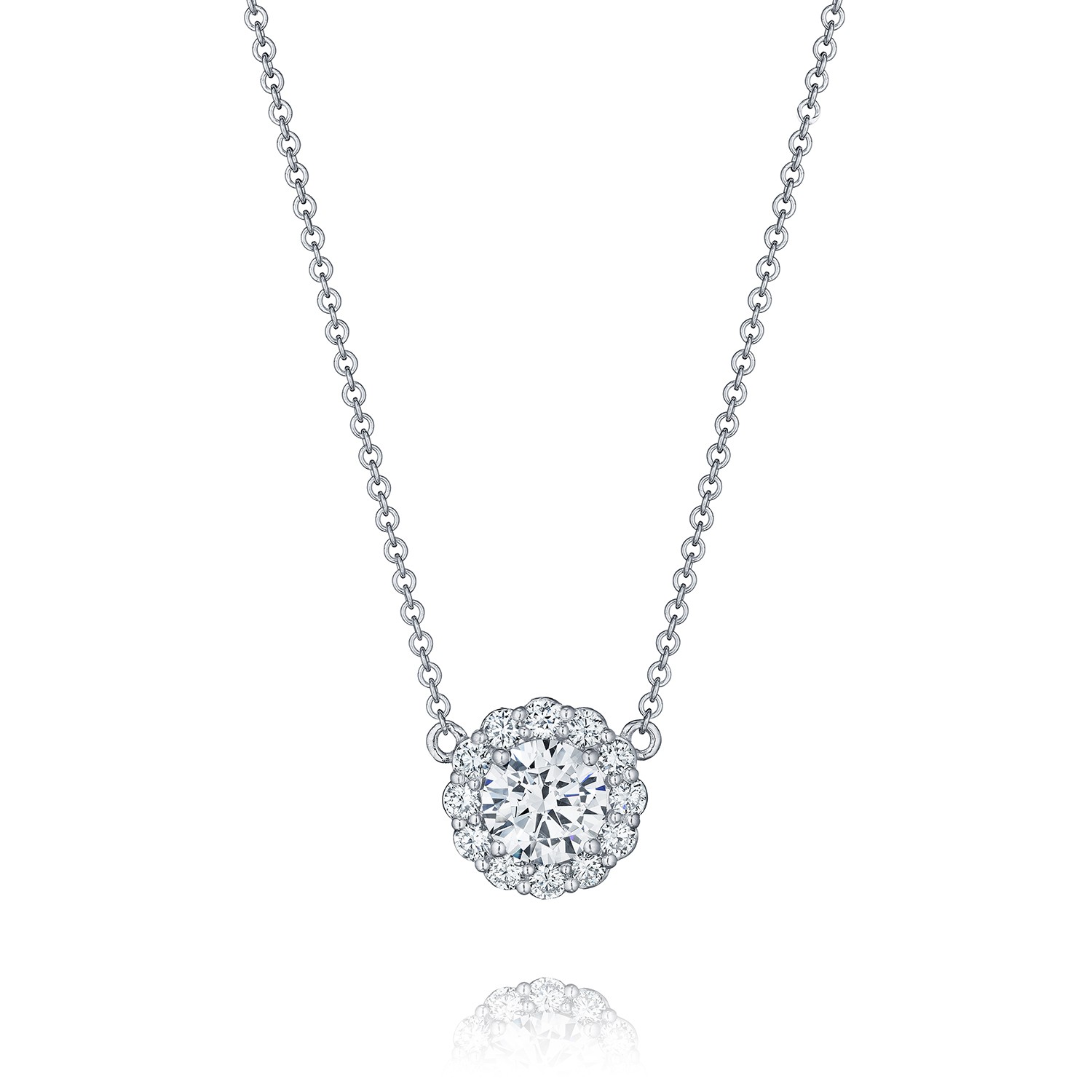 Tacori Encore Diamond Bloom Solitaire Pendant Necklace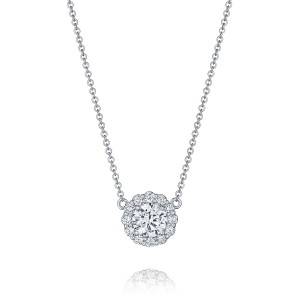 This traditional pendant necklace from Tacori is reminiscent of a true piece of art. It can make the ideal addition to any look. It has an elegant and refined appeal that is sure to turn heads everywhere you go. The floral halo pendant is equipped with roughly 0.41 round diamond carats. It boasts a truly ethereal and otherworldly feel. If you're looking for the ideal foundation for your preferred center stone, this Tacori necklace may be a wonderful match for you. This pendant necklace, last but not least, is 16.5 inches long.
Tacori Midnight Sun Simply Olive Quartz Gem Ring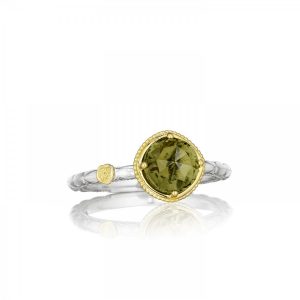 Tacori definitely has a knack for producing gem rings that are both memorable and striking, and this one is certainly no exception to the rule. This gem ring's olive quartz will definitely take your breath away. It makes a wonderful focal point for its eternity band. People who are fans of delicate silver crescent engravings are sure to fall quickly in love with this enticing gem ring. This ring is part of the exciting Midnight Sun Tacori Collection. Its length is 0.36 inch. Its width is exactly the same at 0.36 inch.
Tacori Lilac Blossoms Amethyst Bold Simply Gem Stud Earrings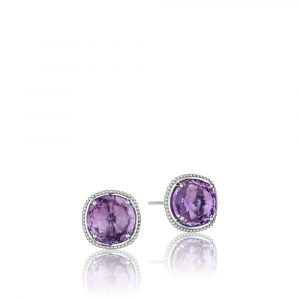 If you want to look the picture of radiant beauty, these majestic gem stud earrings by Tacori definitely won't disappoint you in the slightest. These earrings are ideal for people who want to shine in a subtle yet intriguing way. These earrings are oversized yet still manage to display the highest level of sophistication and refinement. If you'd love to showcase your girlish sense of elegance, these stud earrings can undoubtedly help you do so. These earrings have lengths and widths of 0.49 inch. Their pleasant purple color is impossible to miss.
Tacori Island Rains Sky Blue Topaz Floating Bezel Necklace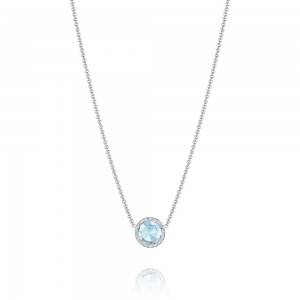 This floating bezel necklace may be a wonderful jewelry item for people who adore innocent and sweet looks. It features a light blue topaz that brings delightful and tranquil images of carefree morning skies to mind. If you want to wear a gorgeous necklace that can ease your mind and make you feel light as a feather, this bezel necklace may be optimal for your tastes. It's part of the the Island Rains Tacori range. The tasteful necklace is 0.48 inch in length and 0.48 inch in width as well.
Tacori Lilac Blossoms Sterling Silver Link Bracelet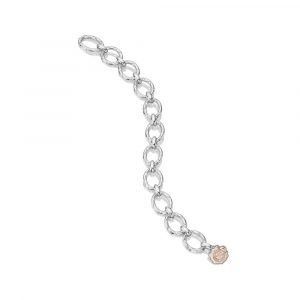 If you want to give your style just a touch of simplistic elegance, wearing this sterling silver link bracelet around your wrist can definitely do the trick for you. This sterling silver bracelet is an essential item for trendsetters who are passionate about beautiful and meaningful jewelry pieces. The bracelet's oval forms are a wonderful blend of memorable and delicate. Its 18k gold gem is also compelling and awe-inspiring. This impressive Tacori bracelet has a length of 7.5 inches. It's part of the coveted Lilac Blossoms Tacori range as well.
Look for an engagement ring? Browse our extensive selection of Tacori engagement rings.