Estate diamond jewelry is the bread and butter upon which Raymond Lee Jewelers thrived for decades. We've added so many treasures to our vault and showcases, and expanded in the very best ways, but nothing quickens our heartbeat like gorgeous estate diamond jewelry.
What, exactly, is estate jewelry? It's pre-owned. That's really the only requisite. It got its name from estate sales, often a high-profile auction held to sell the treasures of an heiress to the general public (who can afford it.) But it's evolved to also include jewelry not snagged at Christie's due to death or divorce.
Most of our estate jewelry comes from longtime clientele who like to keep their jewelry collection fresh. They do so by trading and selling older pieces, those they just don't love that much, or older models for newer styles (think Rolexes and Cartier Love bracelets.)
Related: The Difference Between the New Cartier Love Bangle & the Older Models
And, of course, a ton of our most precious estate pieces are vintage and antique. And when it comes to diamonds, buying estate is a wonderful option for both your wallet and the planet.
Related: Top 10 Reasons You Should Buy a Pre-Owned Engagement Ring
But enough chit-chat. Why tell you how wonderful our diamond estate jewelry is when we can just show you?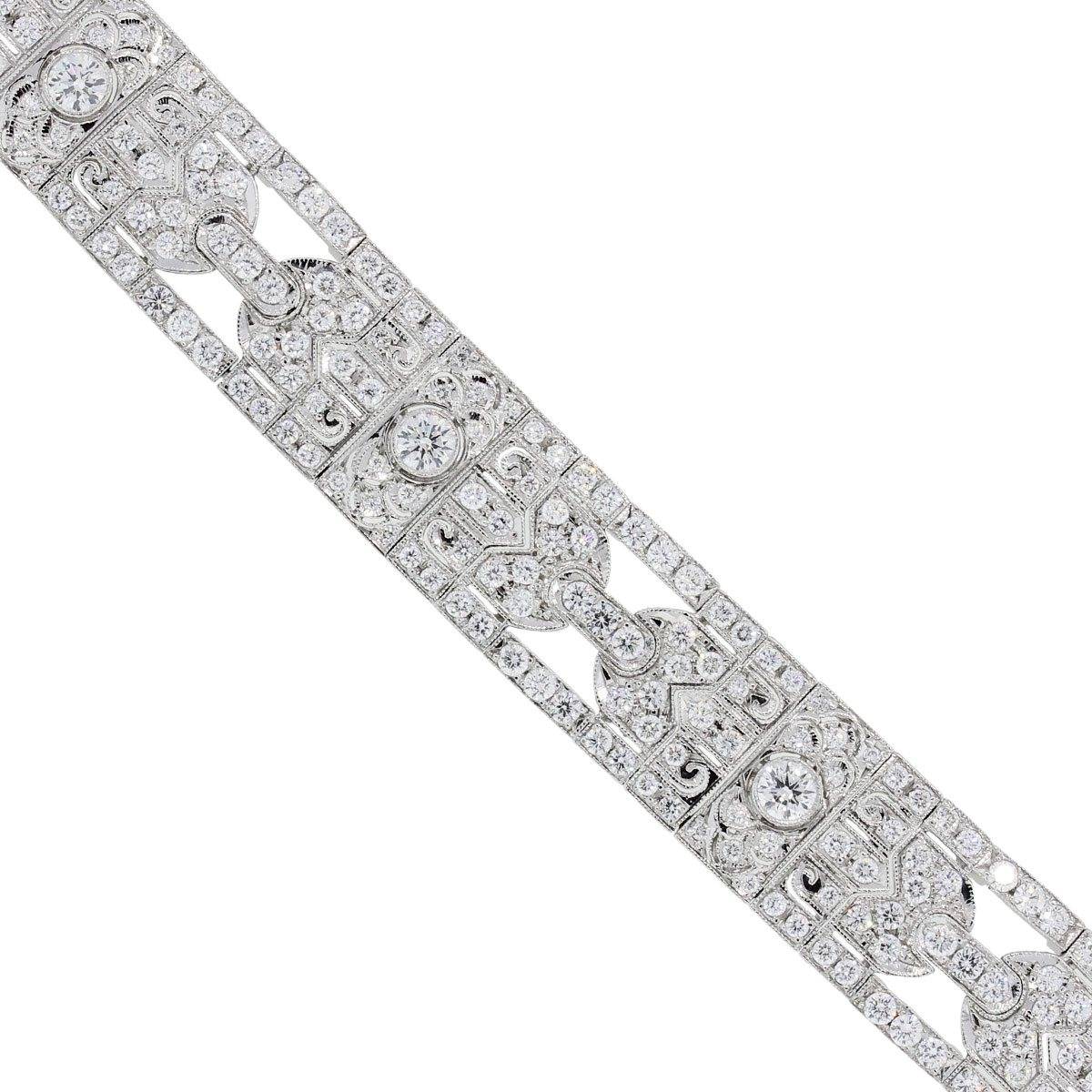 This Art Deco style platinum bracelet is the type of piece that comes to mind when most people think of estate jewelry. Its antique details and opulent carat weight just ooze luxury from a bygone era.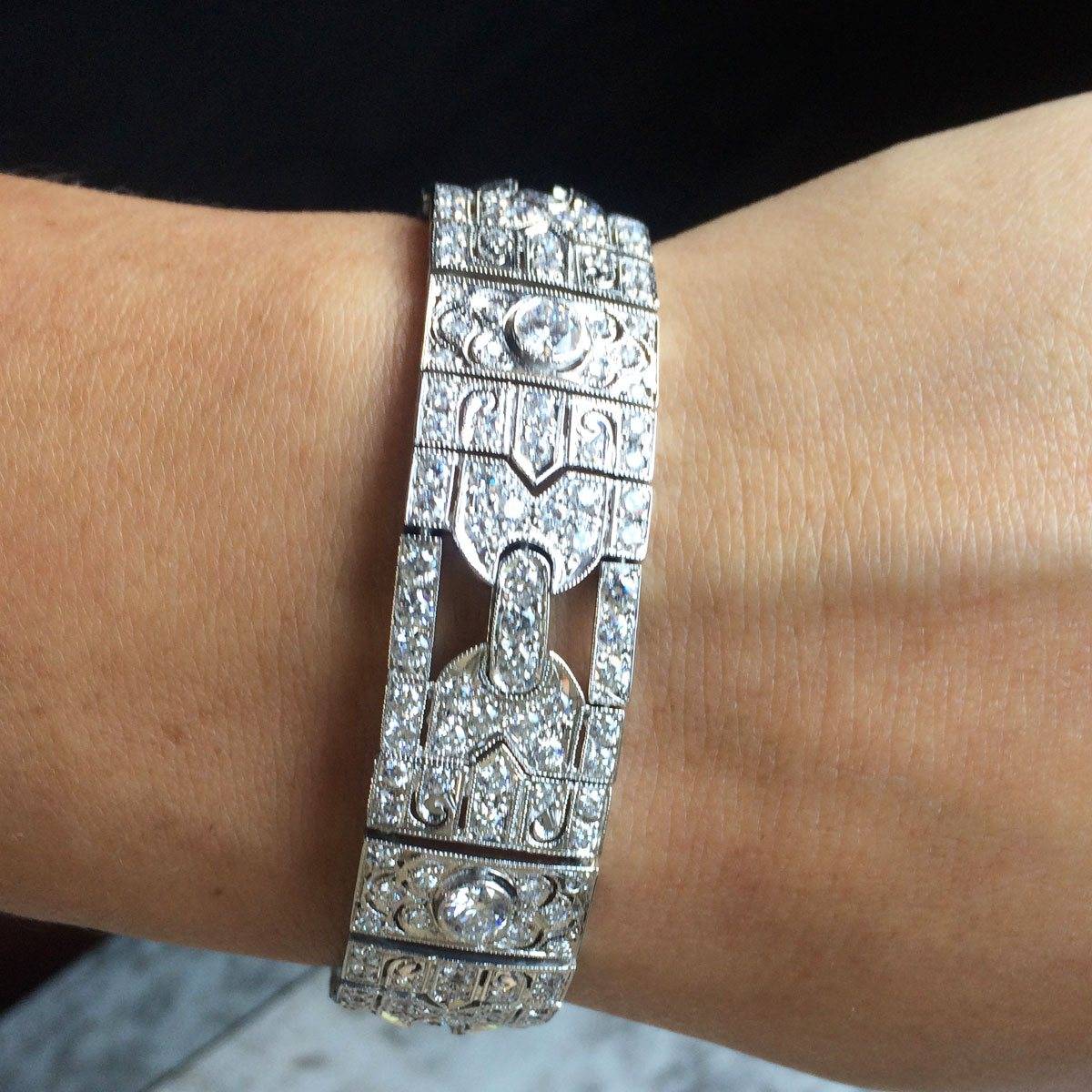 This bracelet boasts approximately 7.25ctw of round brilliant diamonds, GH in color and VS in clarity.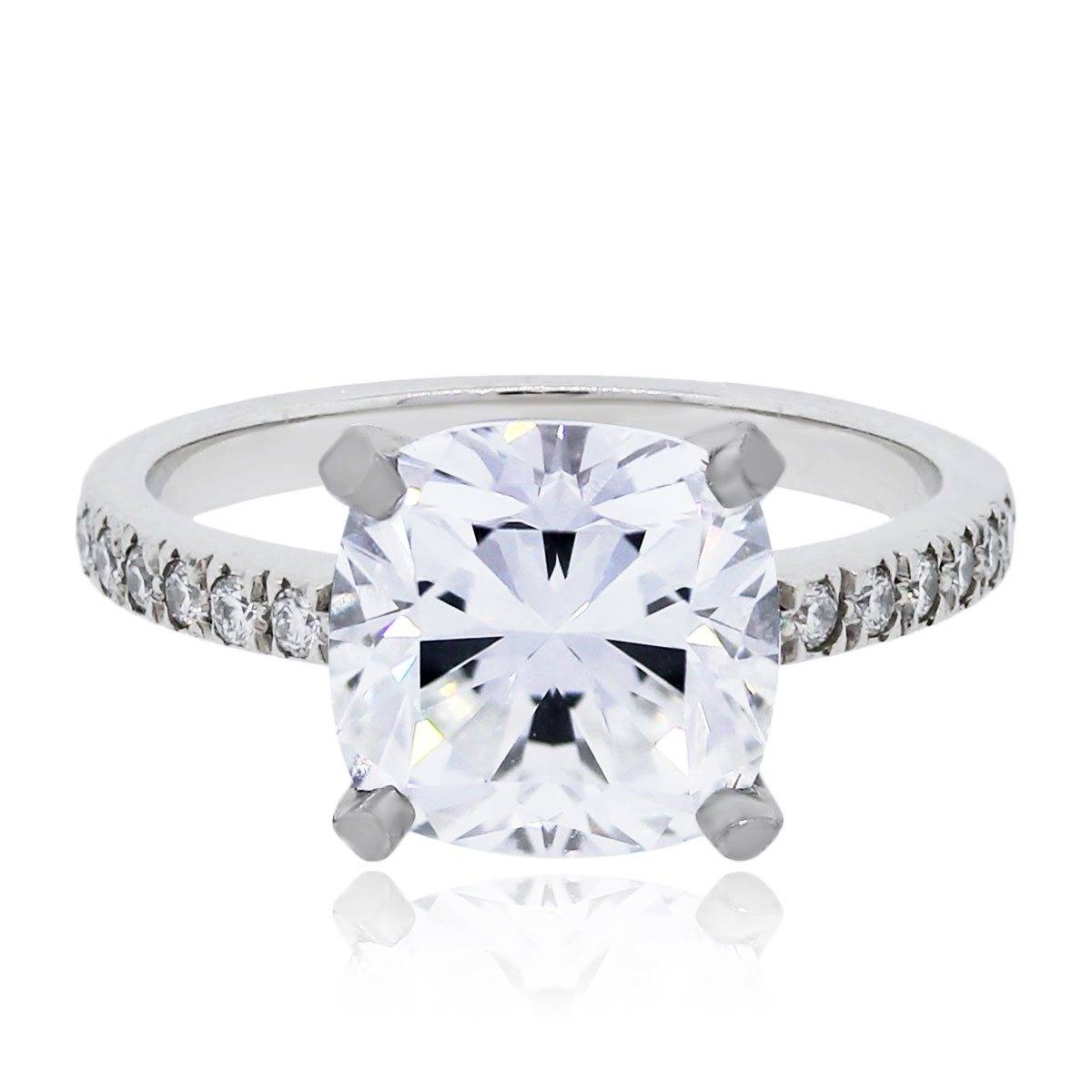 Alternatively, this cushion cut Tiffany & Co. engagement ring is probably not what you'd picture. But it's an estate jewelry piece too! And is $10,000 less than retail because of it. The center diamond is a 3.28ct Square Cushion Brilliant Cut Diamond. Diamond is G in color and VVS1 in clarity.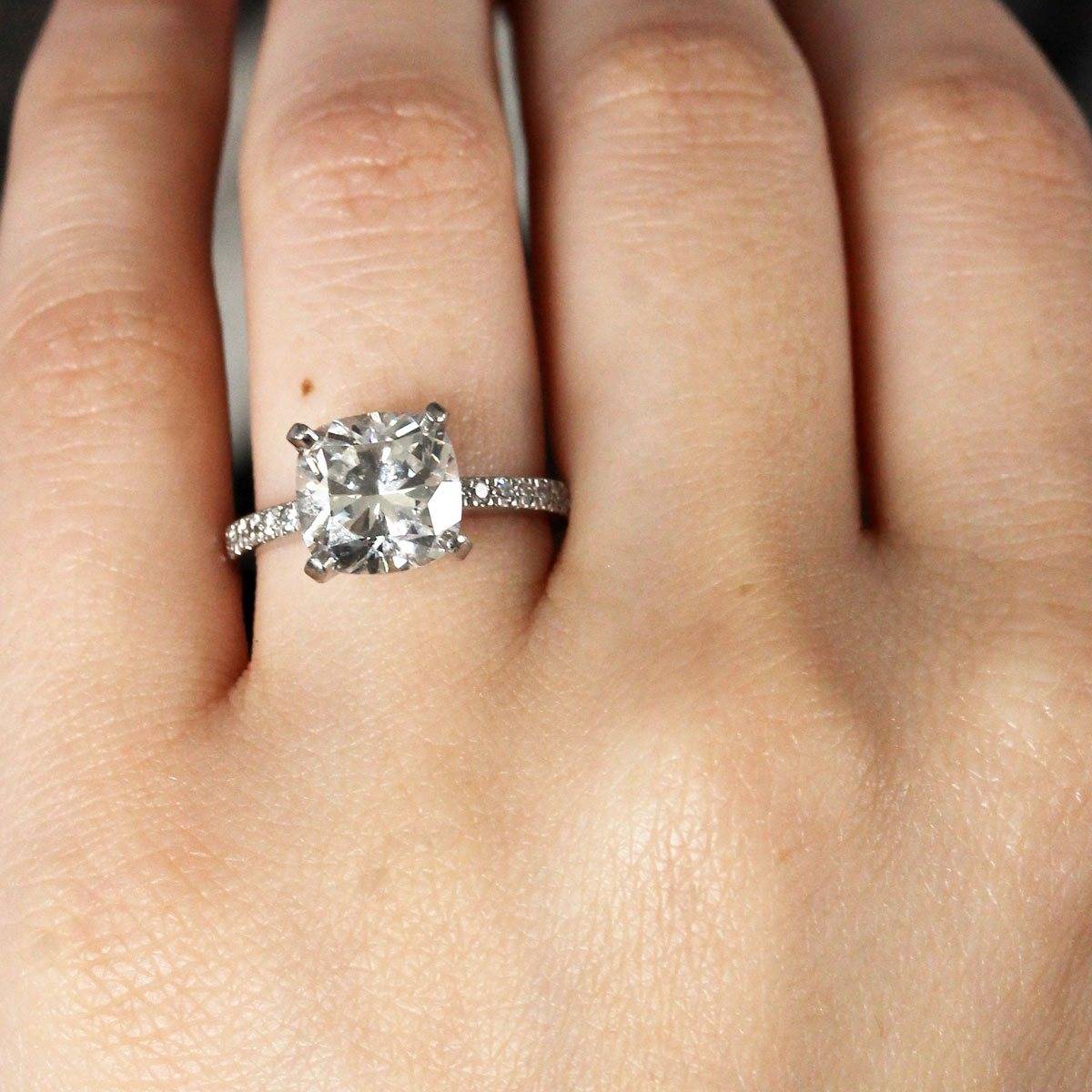 Just beautiful!
Related: Estate Tiffany Jewelry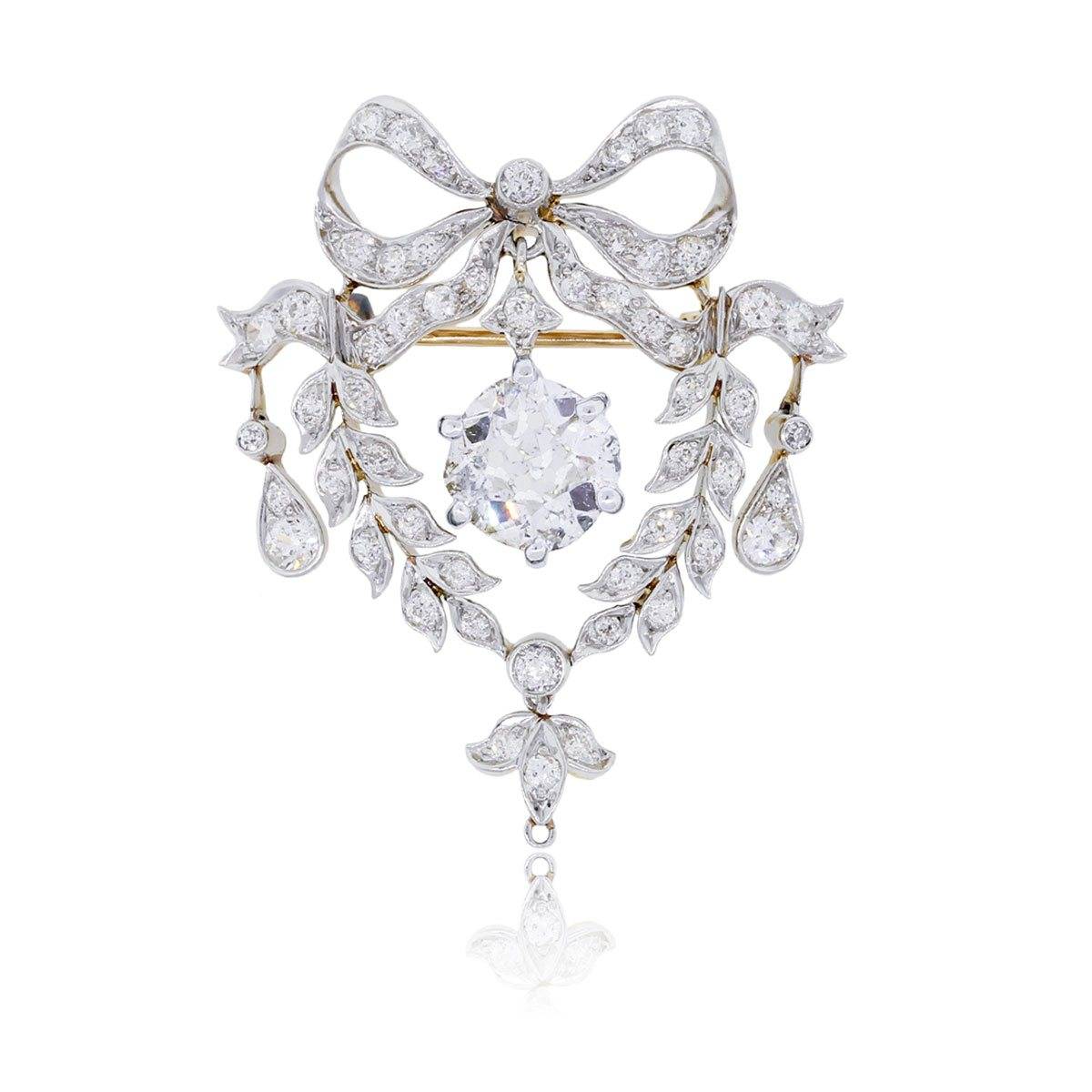 This diamond brooch is a true antique, with a beautiful cushion cut diamond (also an antique, and a lovely, true representation of the origins of the modern cushion!) The center is warm, M color 2.55 carats and SI3 in clarity. The accent diamonds are .60ctw of Old European cut diamonds set in 18kt yellow gold and platinum.
Related: Our Favorite Cushion Cut Wedding Rings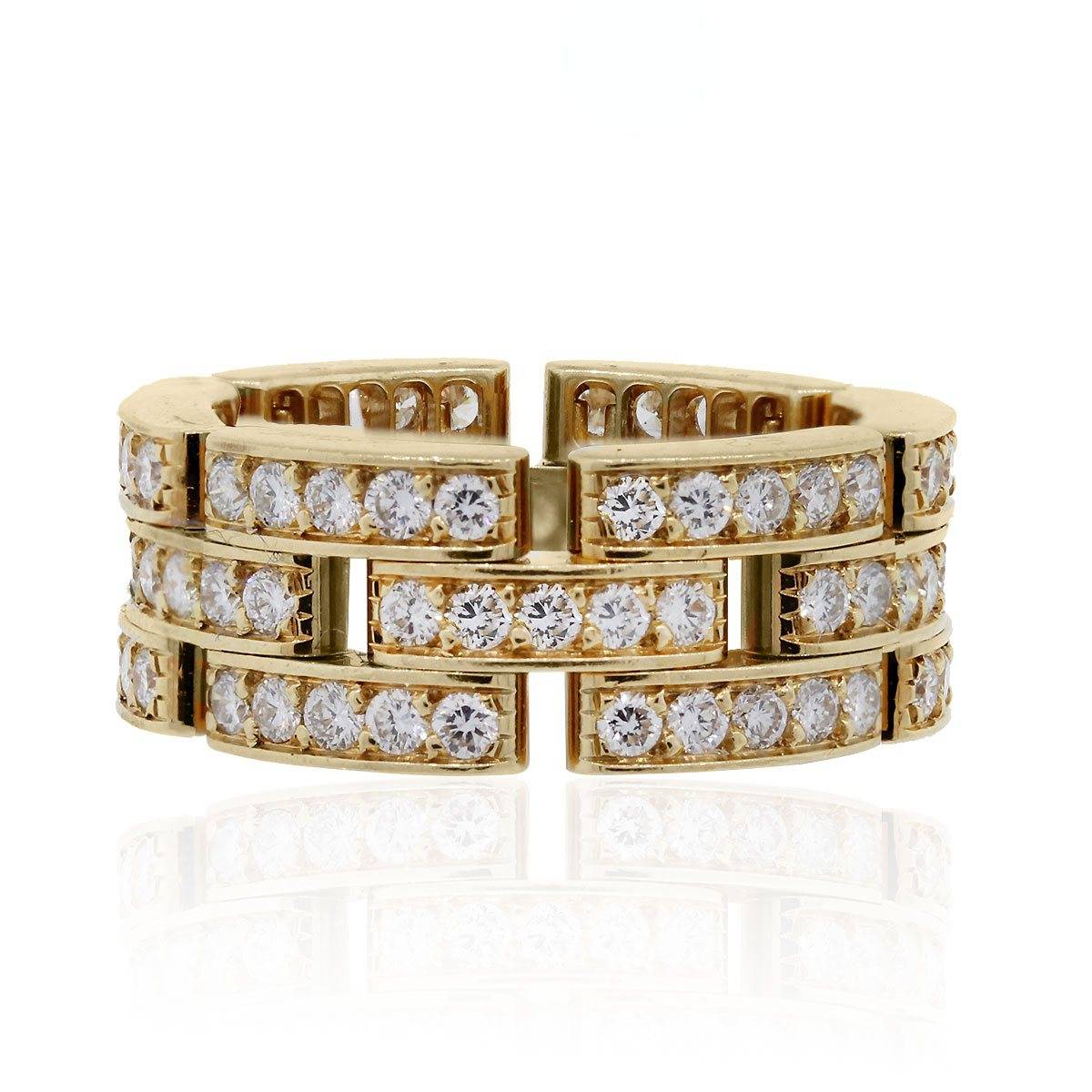 This 18kt yellow gold and diamond ring might look familiar. It's a typically bold and striking Cartier beauty! This Maillon Panthere ring features approximately 1.37ctw of bright E-F color and VS clarity round brilliant diamonds.
Related: Cartier Love Bracelets FAQ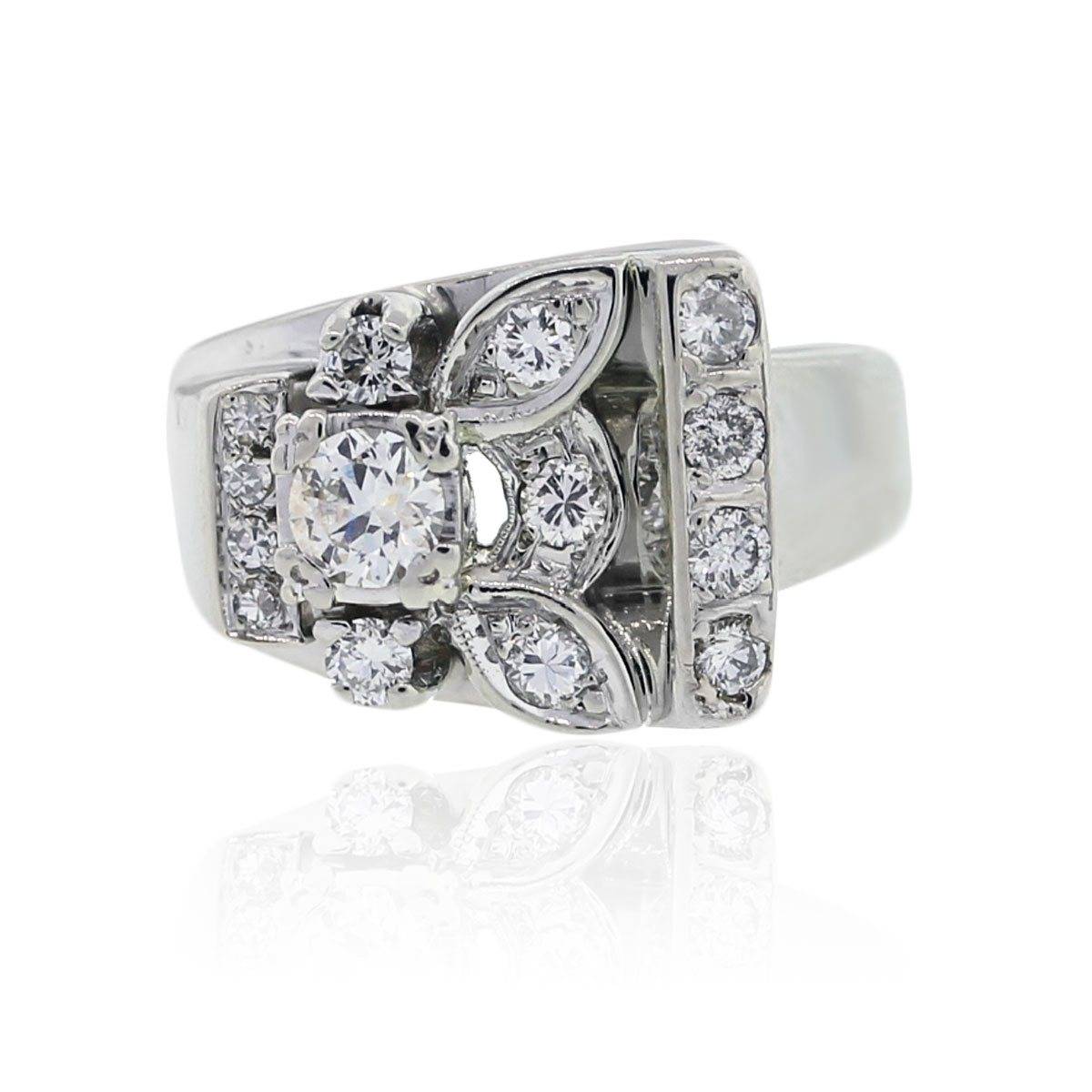 This lovely vintage ring features 1 carat total of I/J colored diamonds VS-SI1 in clarity arranged in an abstract floral motif, set in 14 kt white gold.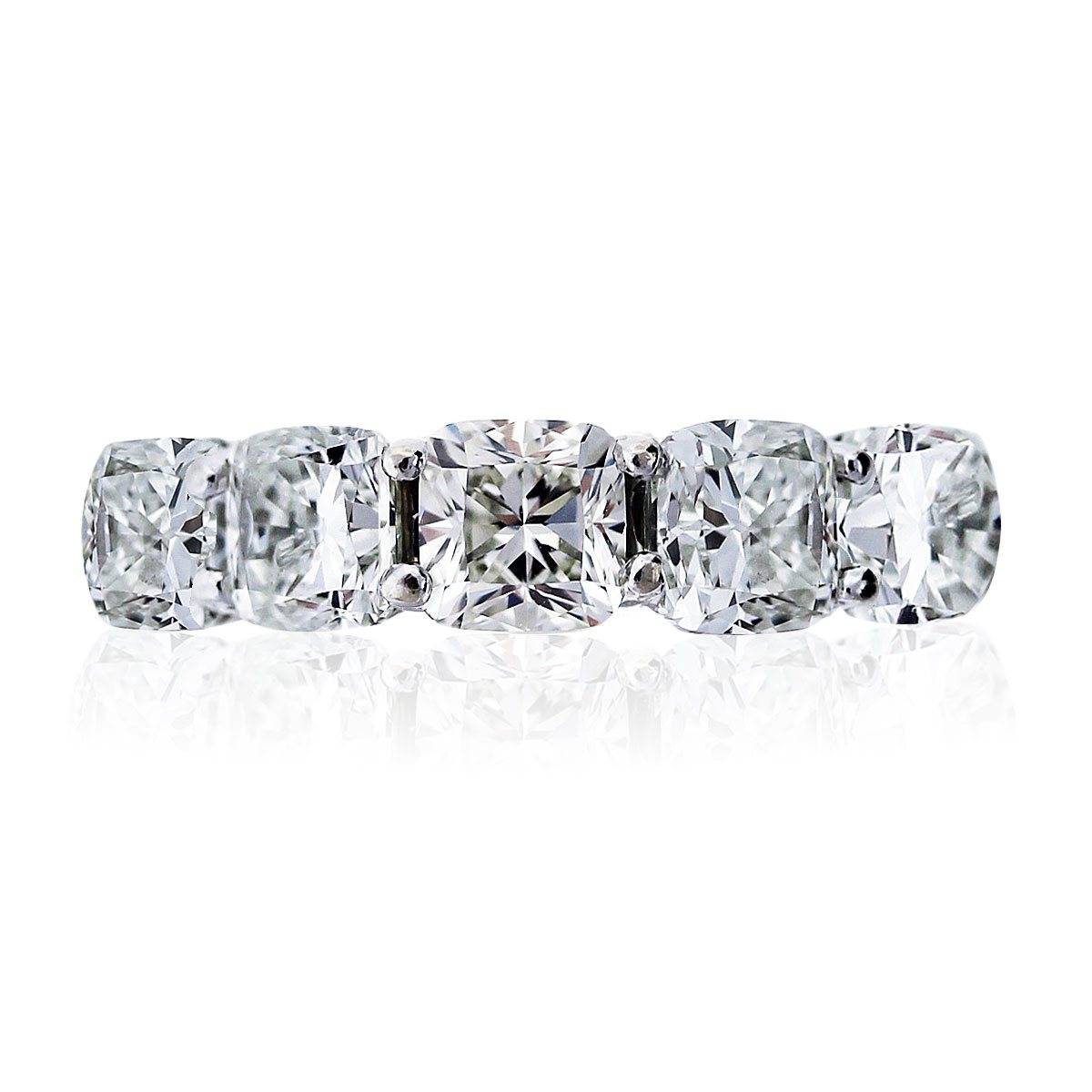 Our most popular wedding ring style is the diamond eternity band. Our second most popular diamond shape is the cushion cut. Combine the two, and magic happens. So when we saw this fabulous 12 carat cushion cut wedding band, we knew it had to go in our showcases. And we snapped up the approximately 12.55 ctw I/J in color and VS clarity beauty as fast as we could. Now it's among our many fabulous estate options.
Related: Our Favorite Cushion Cut Engagement Ring Settings
Obviously, as an estate jeweler, this is but a fraction of our amazing estate jewelry. But it's a fun selection of diamonds that show our range – whether you want something antique and one of a kind, or you're looking to save thousands on a designer you love, we've got you covered.
Would you wear any of these estate pieces?