Our Favorite Cushion Cut Wedding Rings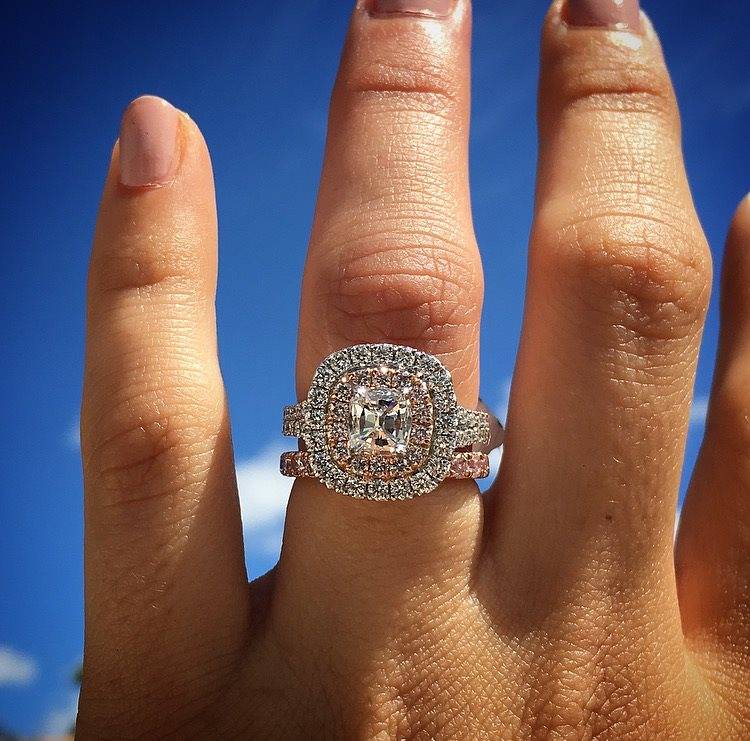 Cushion cut wedding rings and engagement rings are the fastest rising star in the bridal jewelry world. While round brilliants still reign supreme, this lovely, modern take on an old classic is exploding in popularity.
The cushion cut actually pre-dates the round brilliant, which is usually regarded as the "Classic" engagement ring shape. And it is iconic, thanks especially to Tiffany & Co.'s famous solitaires. But the cushion came first! It started out as a rose cut diamond, which morphed into Old Mine and Old European styles, before modern cutters began to use the advances in technology to create more facets, more intense patterns, and – of course – the round shape we all know and love today. But the cushion came first!
Related: Top 10 Engagement Ring Cuts
Not only did it come first, it came in many different styles, with each cutter putting his own spin on the shape. And after the dawn of the modern brilliant cut, the cushion shape got a little (a lot) more sparkly too. Modern cushions today often show off the same beautiful, glittering faceting pattern as brilliant cuts. Of course, variations still exist, and we celebrate them. Especially our gorgeous Henri Daussi cushion cuts at Diamonds by Raymond Lee!
Related: Henri Daussi Engagement Rings
So the cushion cuts of the modern era come in a variety of facet patterns, but they're all equally as in-demand. Whether you want a cushion cut solitaire on a diamond band, an antique cushion cut diamond ring, or a cushion cut halo engagement ring, we've got you covered at both DBRL and RLJ!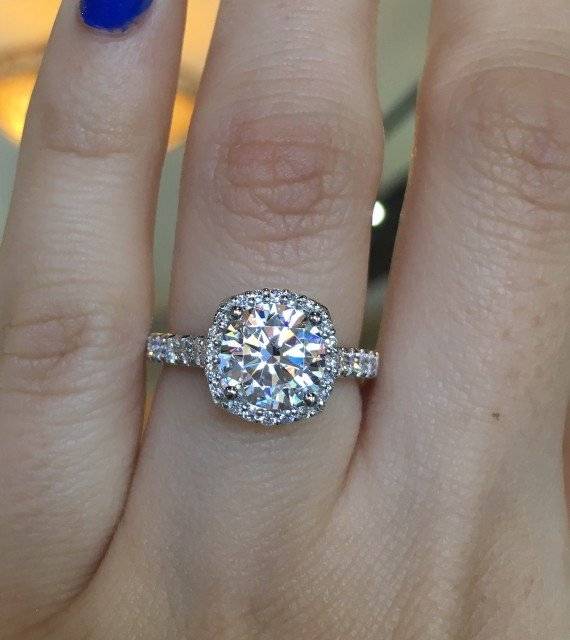 This Tacori Petite Crescent halo is the only setting shown with a round today, but it's begging for a cushion cut diamond center stone! With beautiful G, VS diamonds weighing .77ctw, it's a sparkling stunner.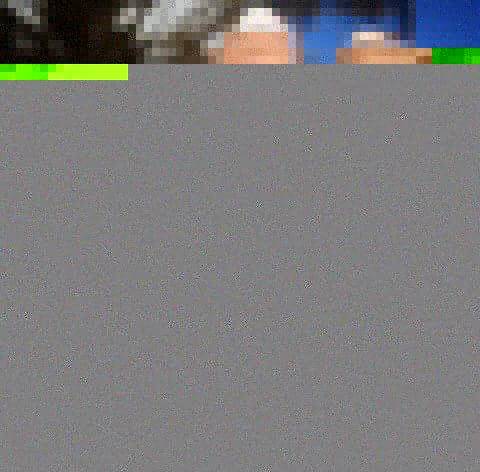 This Henri Daussi Cushion cut engagement ring features a huge 3.01ct Cushion Cut Diamond, G in color and VS2 in clarity. But it doesn't stop there. The massive floral halo and perfectly set diamond band add another 1.82 carats of round brilliant diamonds G in color and VS2 in clarity.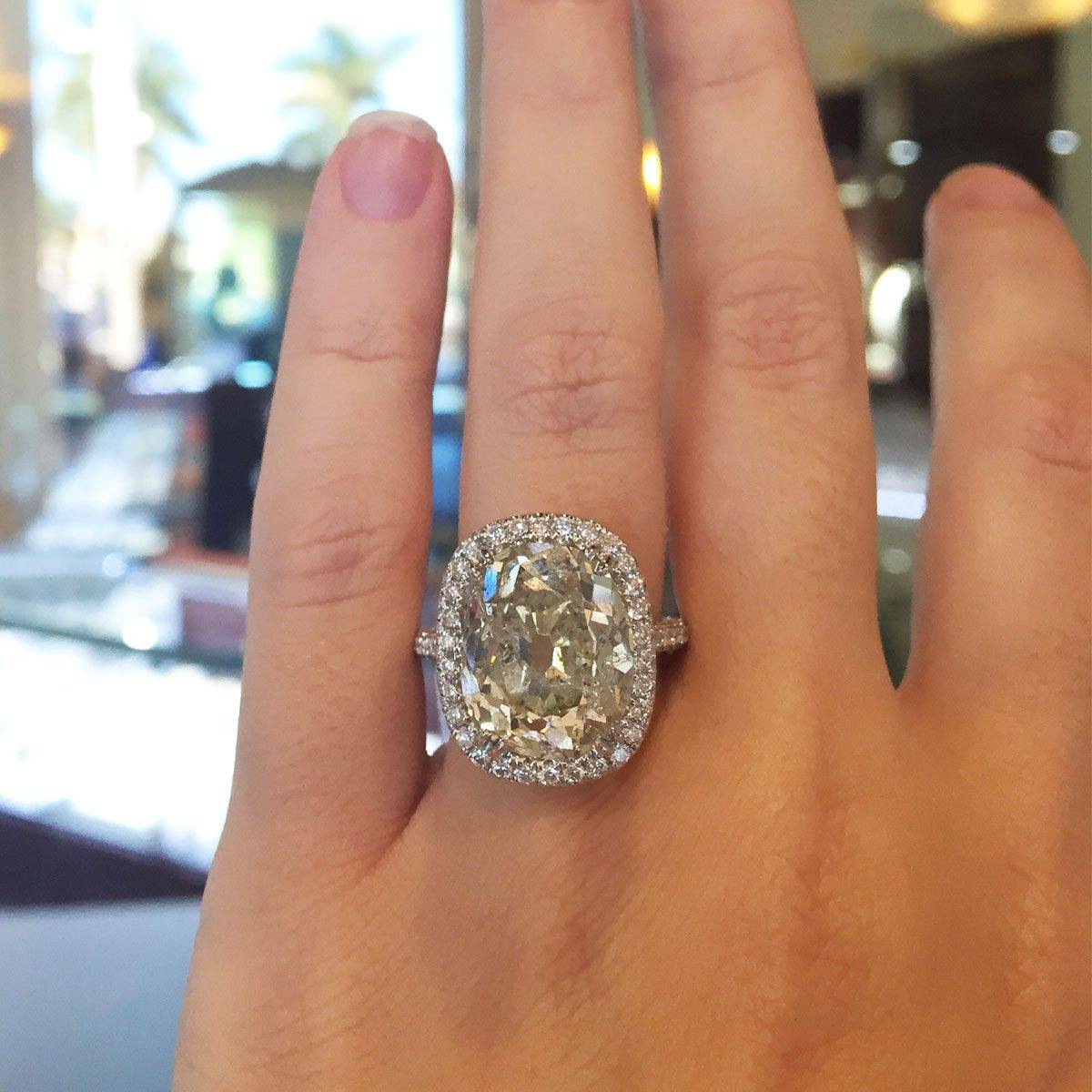 If the antique engagement ring look is more your style, this 10 carat doesn't disappoint. It's a warm, candlelit color, actually referred to as a Cape diamond. It's 10.09 carats to be precise, and is an antique Old Mine cushion cut. We set it in a modern pave halo setting with 1.50 carats of round brilliant accent diamonds.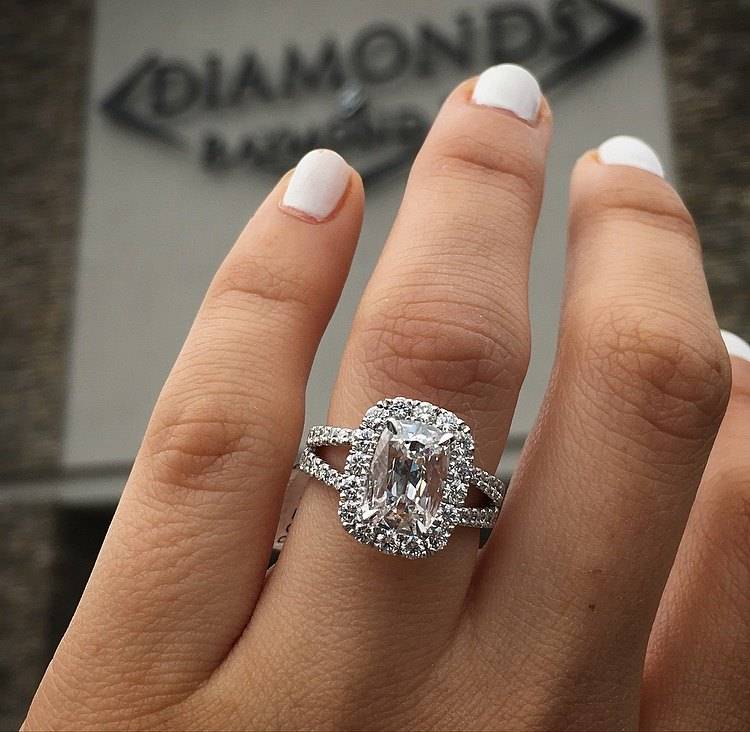 Up next, this amazing elongated cushion cut is another Henri Daussi creation. With a 1.81ct cushion cut diamond, and a perfect D in color V/VS1 in clarity, it's magnificent on its own. However the setting, handcrafted by Daussi, features 1.22 carats of round brilliant diamonds also D in color, V/Vs1 in clarity.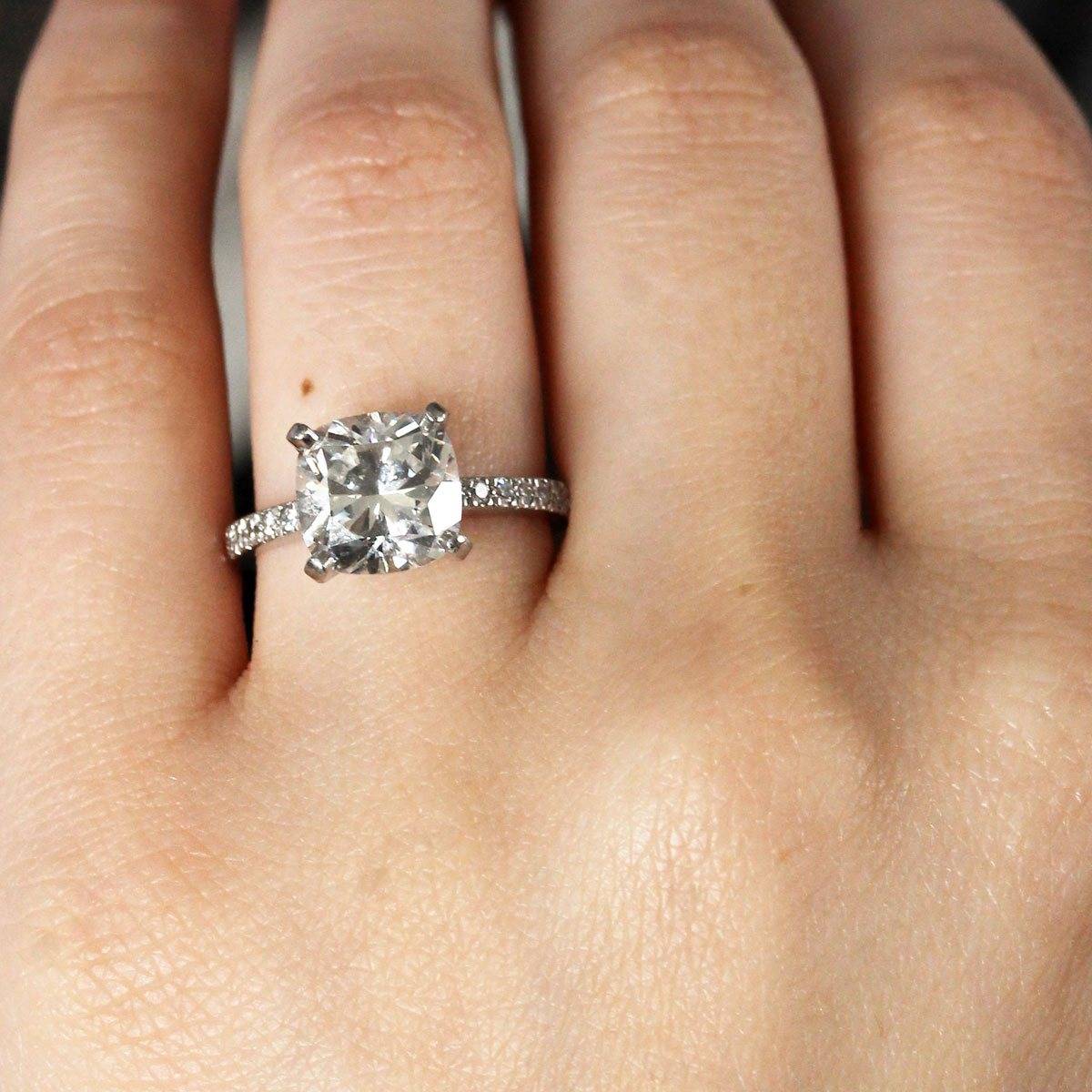 This estate ring by Tiffany & Co. features a square cushion cut weighing 3.28 carats with a G color grade and VVS1 clarity grade. The accent diamonds are 0.16ctw bead set diamonds on the shank. Diamonds are D/G in color and IF-VS2 in clarity, and the setting itself is platinum.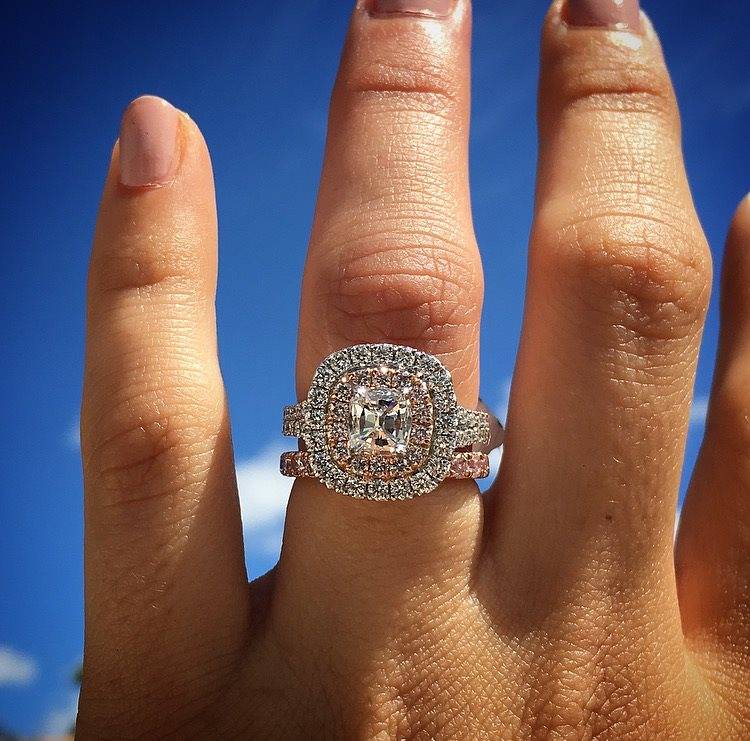 Last, but not least, this amazing shot from Diamonds by Raymond Lee's Facebook. It's a beautiful rose gold and pink diamond double halo setting by Henri Daussi, with a 0.55ct Cushion cut diamond, G in color and SI2 in clarity. Perfection!
Which of these cushion cuts is your favorite?