Scouting Fully-Built Cars for a Big Upcoming Video in South Florida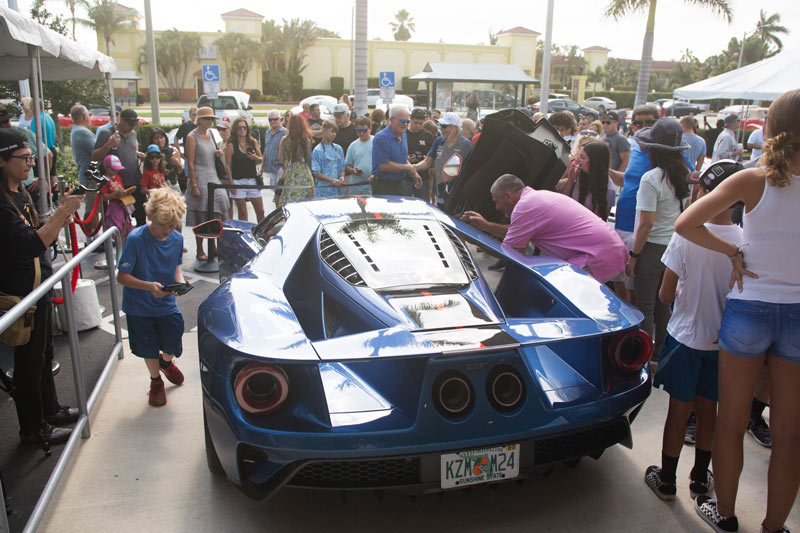 Diamonds by Raymond Lee is scouting talent for our upcoming, monumental, CAR video production taking place in South Florida. We are welcoming customized, fully built cars of all makes and models to apply! There are limited spots available. Read this article to learn more and apply now. We are going big with this one!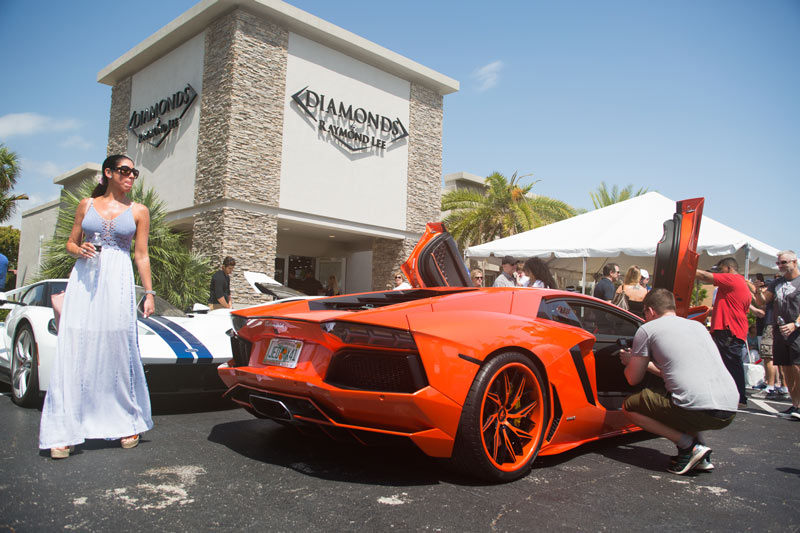 Diamonds by Raymond Lee has some big things coming October 20th, 2019, and we wanted to announce the news here for all of our readers. We are currently scouting "talent" for our upcoming video and we are teaming up with Krispy Media! We anticipate with good reason, the video will get hundreds of thousands of views.
We will be selecting fortunate people with fully built vehicles from all classes – imports, American, exotics, muscle, classics – to be featured in this video. Furthermore, we will be choosing models, influencers, and people who get hyped up over cars to be featured as well. This is going to be an incredible production as we are working with Krispy Media to put all of this together. If you haven't heard about Krispy Media, go check him out. He is one of the most talented car filmers and directors in the game. We are going all out on this one, taking our love for cars to the next level.
In this post, the semantics of the video production will be broken down, so you will have a clear picture of what we are putting together and what kind of cars we will be selecting. We will also have a form below for you to apply for a chance to appear in the video.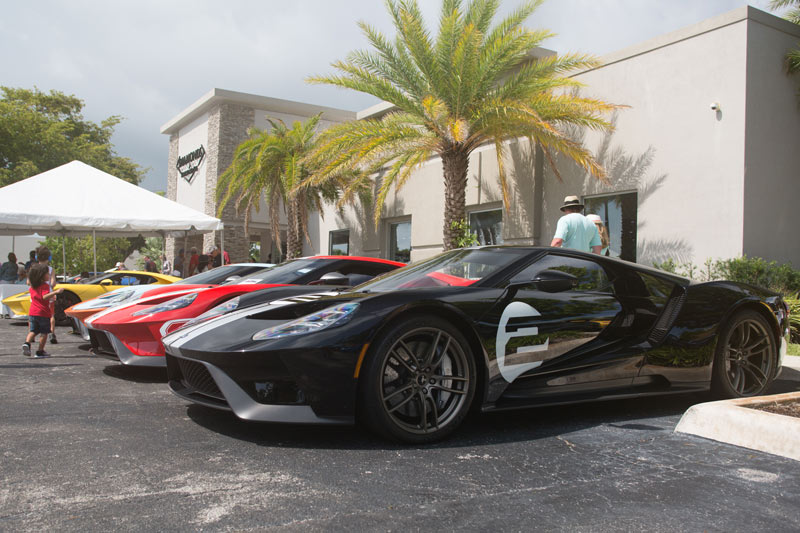 Diamond and Donuts
First, if you are one of our loyal followers, you already know Diamonds by Raymond Lee's love for the automobile industry.
Each month we put on a massive car show at our retail showroom location in Boca Raton. If you live in South Florida and you like top-of-the-line cars, you've probably heard of our car show Diamonds and Donuts. Diamonds and Donuts Car Show is now one of South Florida's best car events.
During our Diamonds and Donuts Car Shows, our parking lot becomes full of the hottest cars that South Florida has to offer. We are talking about McLarens, Ferraris, Lamborghinis, Porsches, Audis, Dodges, Fords, and more souped up vehicles of all makes and models.
Think about McLaren P1s, Ferrari 488s with custom wraps and wheels, fully built Ford GTs, Lambo Aventadors, Porsche 918 Spyders, and you will find them at Diamonds and Donuts. Cars that make beautiful noise and blow minds, and people that get live over it all.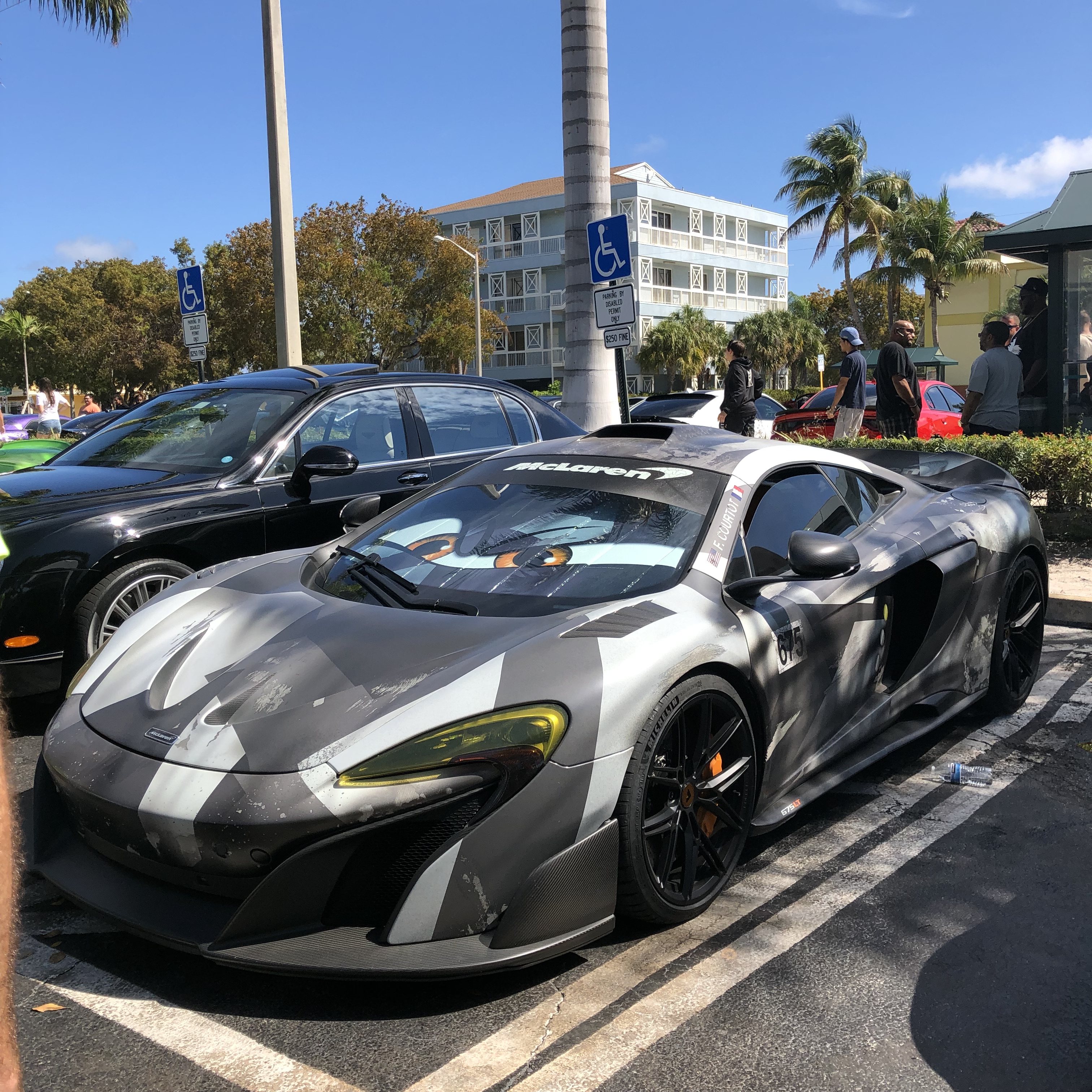 What's more, we always have our gorgeous diamond girls in attendance, live DJs, delicious foods from local vendors, coffee and as the name of the event suggest, donuts! Oh, and a lot of diamond jewelry and luxury watches from brands like Rolex, Audemars Piguet, and Patek Philippe.
But, most importantly, it's all for a good cause. Diamonds and Donuts and our community here in South Florida has helped raised significant money for charities like the Boy's and Girl's Club, Military Heroes, and the Boca Raton Police Foundation.
If you are interested in seeing some of the best cars from past Diamonds and Donuts events, and learning more about our badass car show, we are going to link further below to about a years worth of Diamonds and Donuts recap articles that we've written.
Moreover, we are going to highlight a few of our favorite cars from past Diamonds and Donuts events below, so you can see what kind of vehicles we will be considering for our upcoming video this October.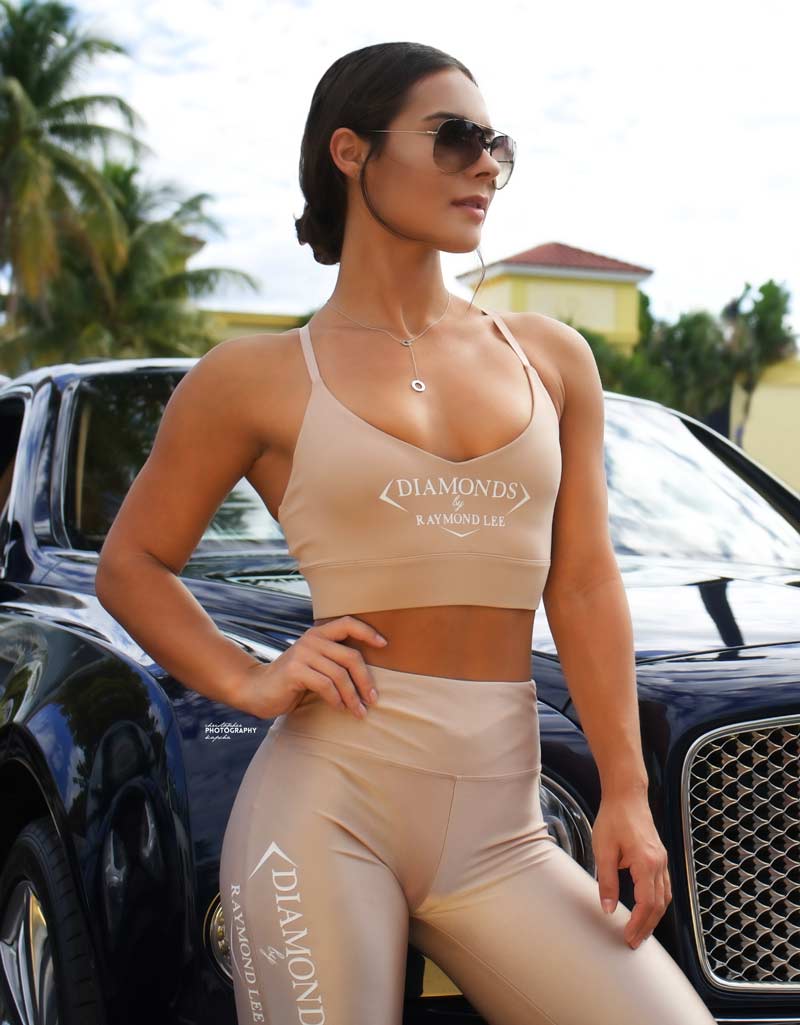 October's Video Production Concept
Now, to the main point of this post, let's talk about the video we are producing in collaboration with Krispy Media and the affluent car enthusiasts who we select to be the stars of our video…
If you have ever seen a Krispy Media production, then you have a good idea already of what's about to go down.
The video is going to be a killer piece revolving around quality cars, the Diamonds and Donuts car show, and the cool mofos in attendance. There's going to be filming of the vehicles close up, on the road in all of their glory, cars spitting flames, and the best car sounds the world has to offer. It's going to highlight interiors, exteriors, engines, and every other element of the cars that makes them special. There's going to be shots of people relishing the sights, sounds, and even smells. All in all, the video is going to tell a story through high quality scenes of the cars, good music, beautiful people, emotions, and our alluring home of South Florida.
Here's what we plan to do with the video…
This video will be promoted big time. So anyone and any car featured is going to get exposure to what we predict will be in the millions. When we do things, we do it big. Not to toot our own horn too much, but the fact of the matter is, we put our heart into these events so we are going all out. We plan to live up to the hype that we are about to rain in on South Florida over the next couple months.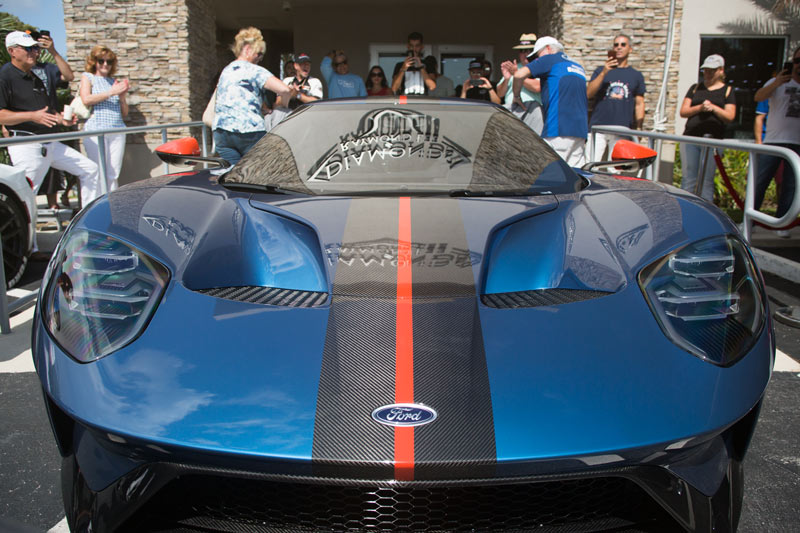 Talent:
The video is going to feature carefully selected fully built cars, beautiful women, and cool fellows who revel in cars.
We will be choosing exotics, imports, sports cars, supercars, American cars, classics, and most importantly, fully built vehicles that we deem worthy.
Think Audi R8 V10, BMW i8, Dodge Viper, La Ferrari, McLaren 650s, Mercedes-AMG GT R, Porsche 911 GT3 RS. Think Aston Martin V12 Vantage GT3, Skoda Octavia WRC, 1970 Plymouth Barracuda. And the best customized, fully built cars from makes and models of all kinds.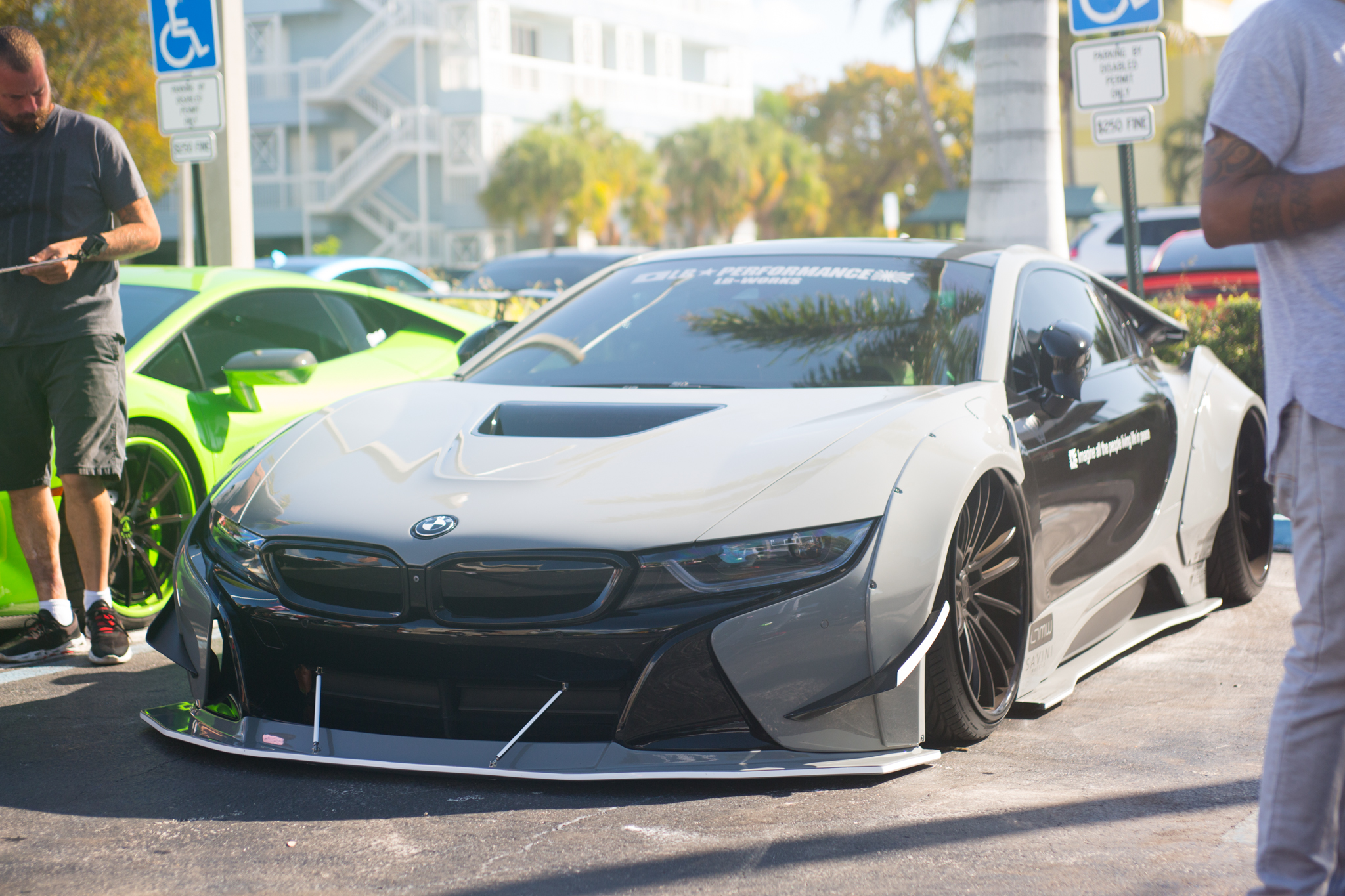 We are talking customizations and builds like Hennessy Performance Engineering, Wrap Society, RennTech, and Savani Wheels. Airlift Performance Suspension, ECU Tuning, and Volcano Forged Carbon Exhausts. And everything else you creative auto aficionados have thought of and done to your beasts.
We could go on and on about cars we'd like to see, but we will keep it short for now. You get the point…
As mentioned, we will give some more examples of our favorite cars from past Diamonds and Donuts shows further below.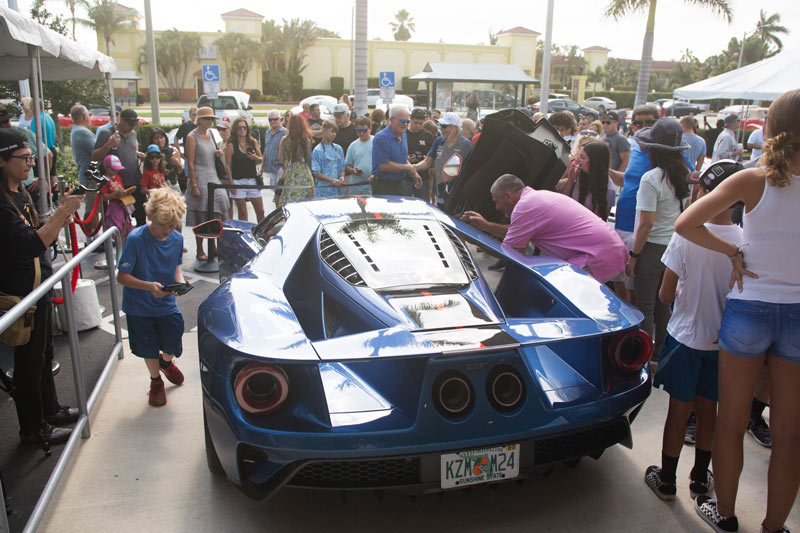 Date:
Our car show will take place on Sunday, October 20th, 2019. We will be filming with Krispy Media from Friday the 18th straight through – day and night – until the car show on Sunday.
Production Time:
The entire production is going to take place over a long weekend, so that's multiple days and multiple nights of filming. This means the video is going to be chock full of riveting, high-quality content.
Locations:
It's going to be filmed in multiple locations in South Florida, at famous landmarks, hot spots, and stunning sights that South Floridians know and love.
APPLY NOW
Before moving on to the rest of this post/announcement, if you've heard enough, you can apply now. Fill out the form in its entirety. We are going to sort through all the entries that we receive and choose the most fitting to be the highlights of the video. If you simply want to attend, you can contact us to find out about availability.
A Few of Our Favorite Diamonds and Donuts Cars
Here are some examples of the types of cars we'd like to see apply.
Mclaren 650s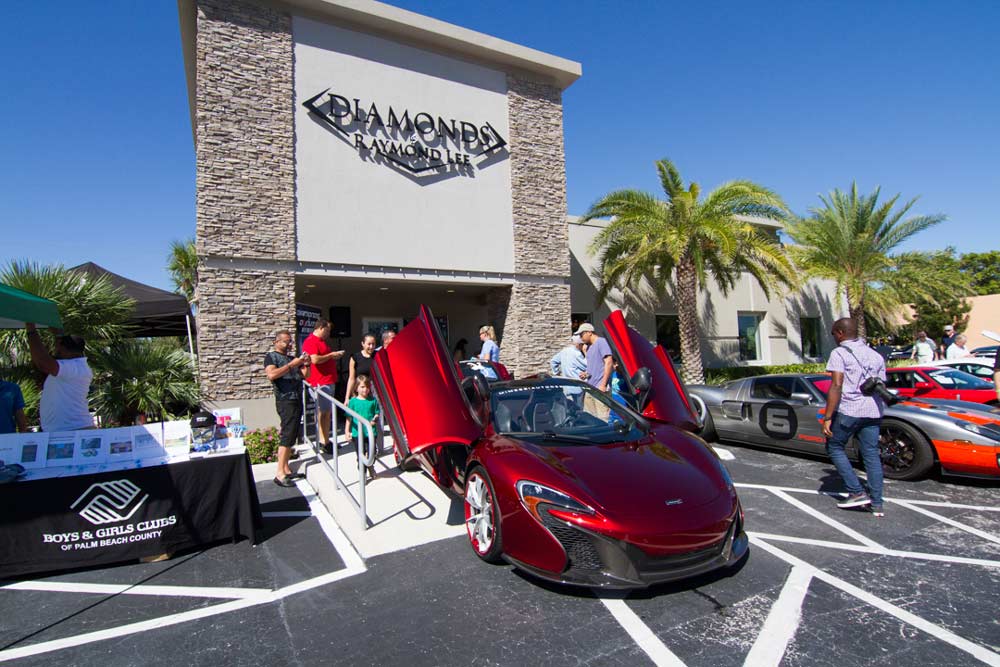 Country Singer and our good friend @boop14's McLaren 650s with an aftermarket wrap and spoiler.
Lamborghini Adventador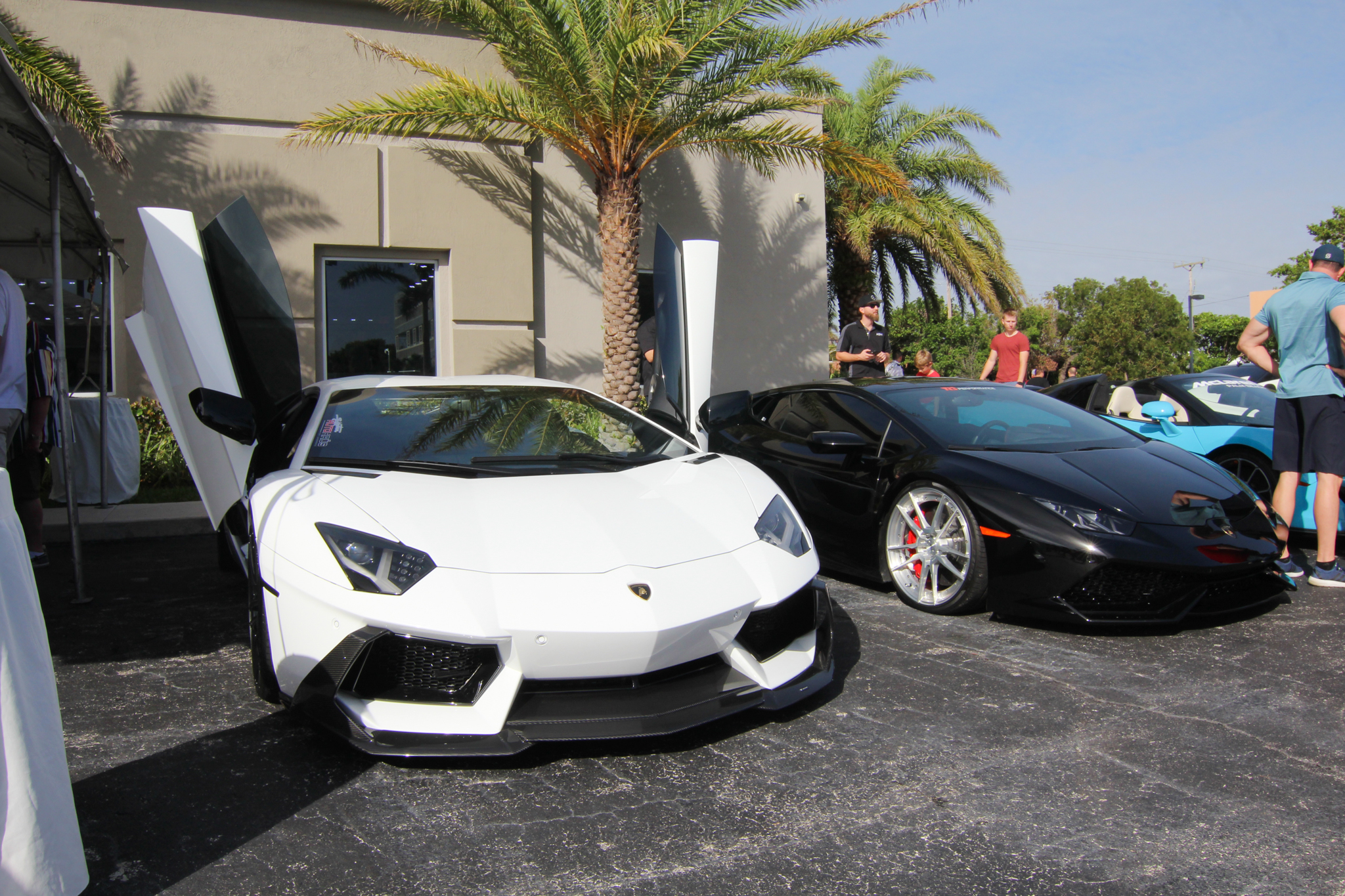 With a Vorsteiner carbon-fiber body kit & spoiler, plus Strasse wheels done by @signature.haus, @954_mr_xi's car is surely gorgeous.
2018 Audi RWS R8 (Limited Edition)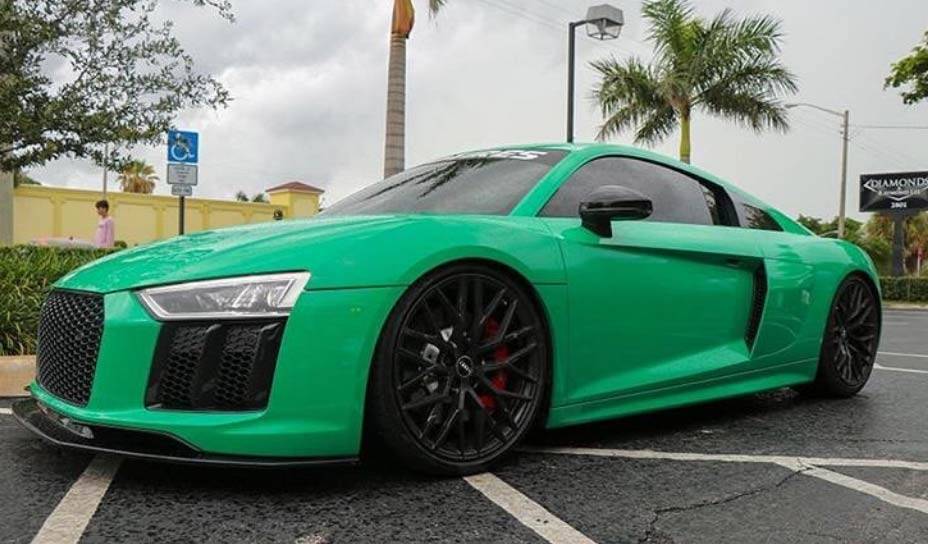 @vinn_winn's 2018 Audi RWS R8 sporting a freshly wrapped Signal Green color. His R8 is tuned by Hydra Motor Works, lowered on H&R VTF coilovers, has a custom Maxton Design Aerokit from the UK, BMC air filters, and is sponsored by Toyo Tires. As we said, customized and fully built cars gets us going. This is one of the best R8s to hit the streets of South Florida.
The 2019 GT Heritage Crew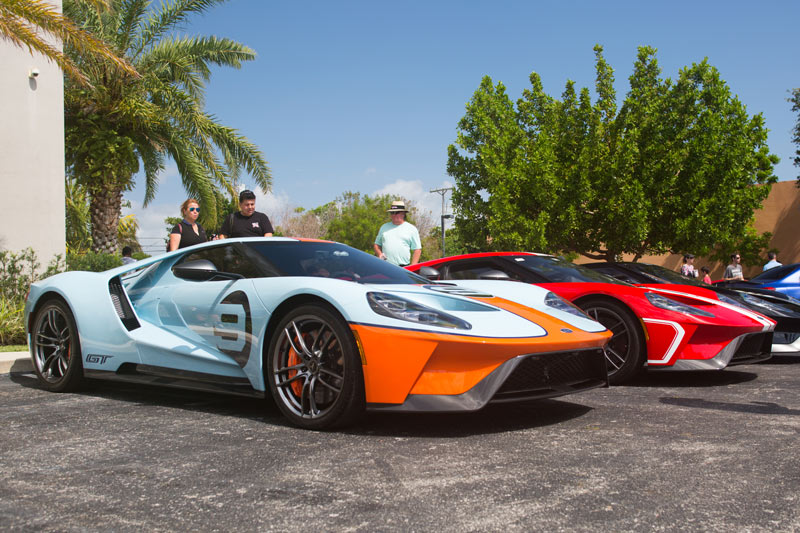 One of the most talked about sports cars in history. The Ford GT 'Gulf' Heritage Edition (seen on the left) is a tribute to the classic GT40 Gulf Livery, winner of the 1968 and 69 Le Mans. These cars are pure power, hitting top speeds of 216mph with a 3 second 0-60. Owners are Ernie Santana (@maxemus) with the Gulf Heritage Edition, Tim Cantwell with the red Heritage, and Billy Johnson, professional Ford race car driver (@billyjracing), with his black Heritage.
1970 Plymouth Barracuda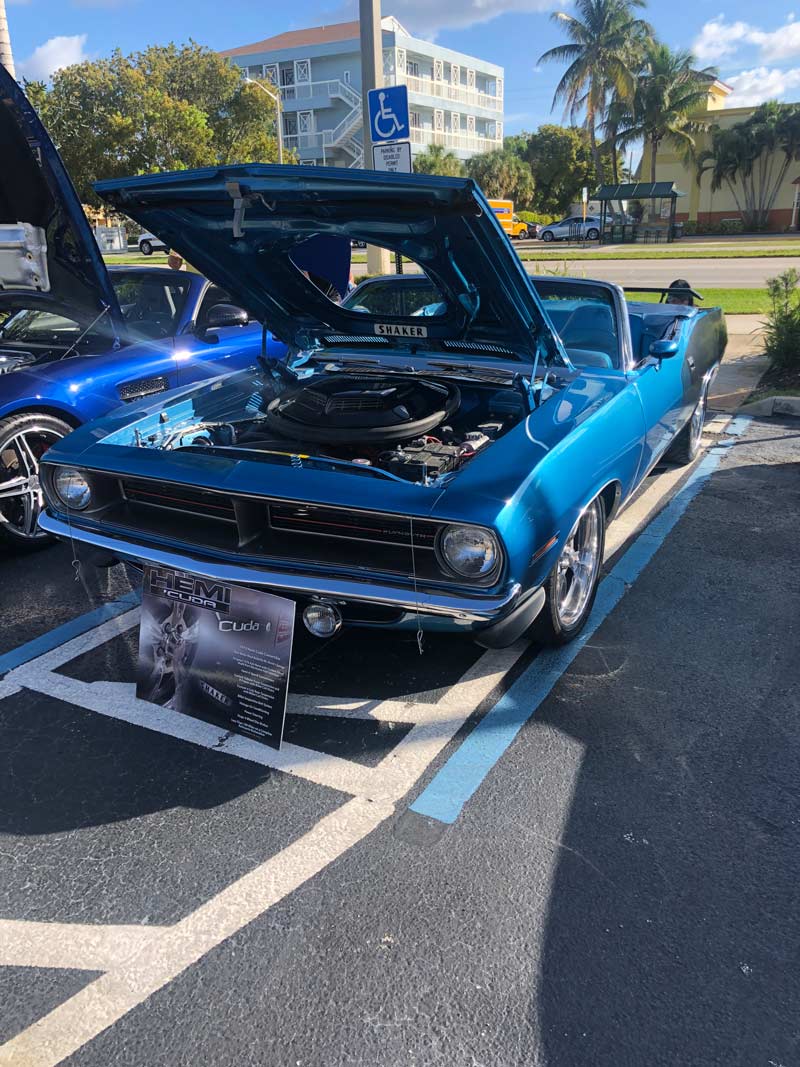 @sarachristine____'s "'Cuda" is one of our favorite muscle cars to bless the D&D scene. It was built on an E-body chassis platform, has heavy duty suspension, a torsion bar suspension layout at the front with semi-elliptical lead springs and a live axle at the rear, and drive trains that take on all the extra power that comes stacked in this American muscle car. Only 635 of these convertibles were ever built…gotta appreciate that kind of rarity.
Rolls Royce Wraith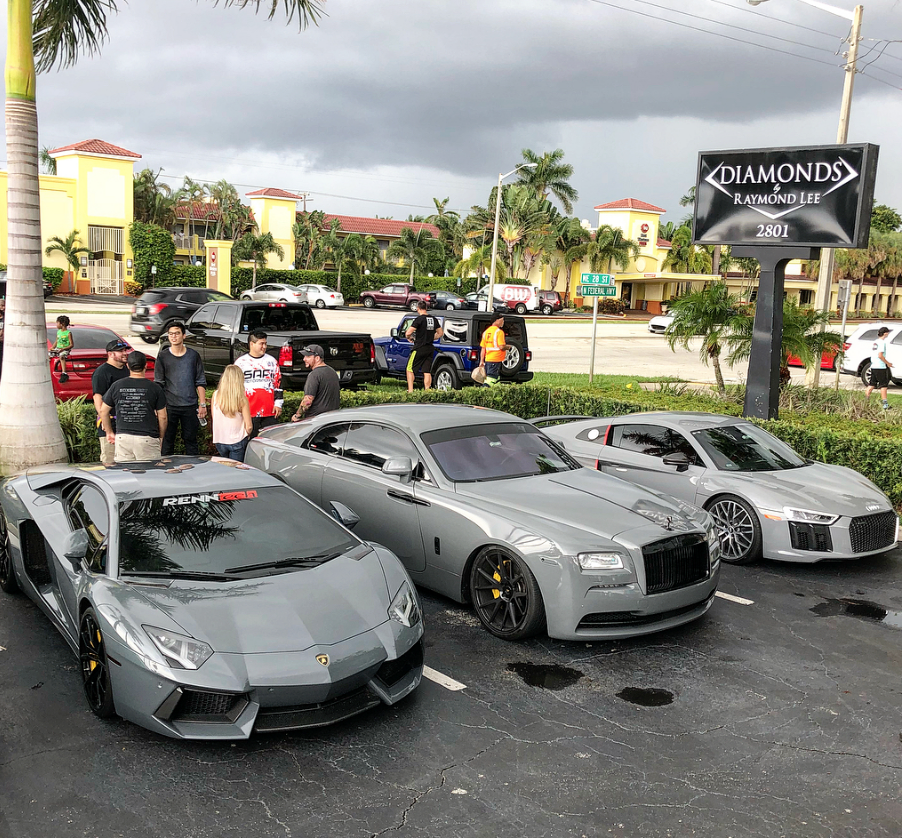 @grigio_bull's Rolls Royce Wraith, which has a custom wrap by @wrapsociety_usa, is tuned and lowered by @renntech. Furthermore, it has wheels and exhaust done by some of the world's best in car customization, @signature.autohaus.
Aventador LP700-4 Coupe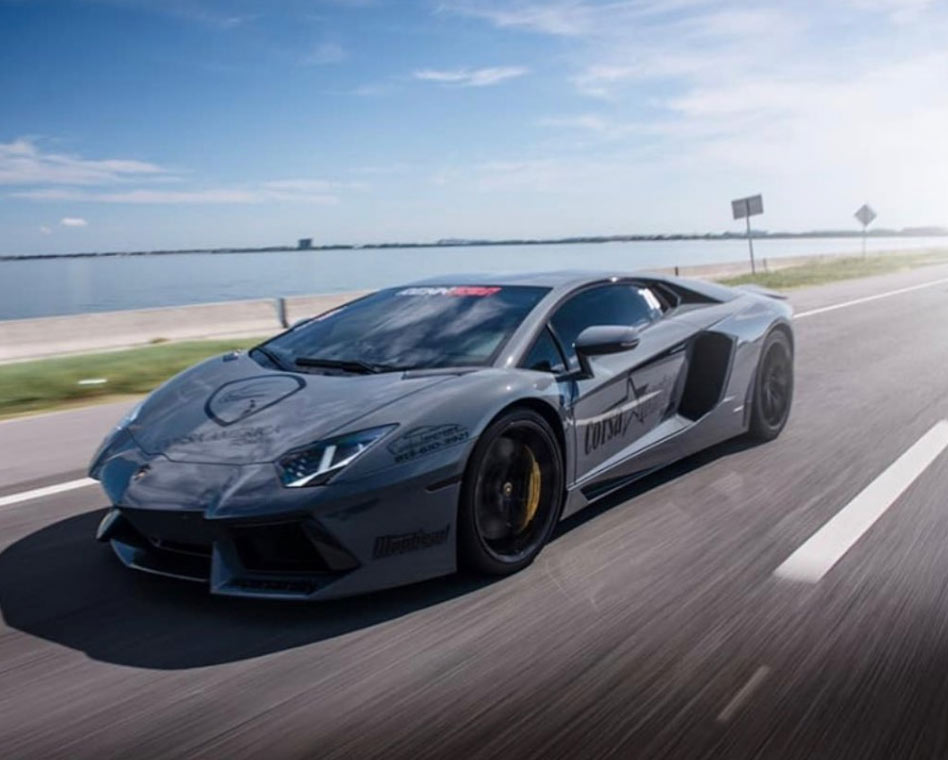 Another one of Mr. @grigio_bull's cars, the Aventador LP700-4 Coupe with game changer Vossen Wheels. The car uses a new 700 PS (690 bhp) 6.5L V12 engine. It can hit a top speed of 217 MPH and a 0-60 in 2.9 seconds. You may have seen his car on an @speedsuspects video back in 2018, as it went viral, generating over 2 million views.
Lambo Urus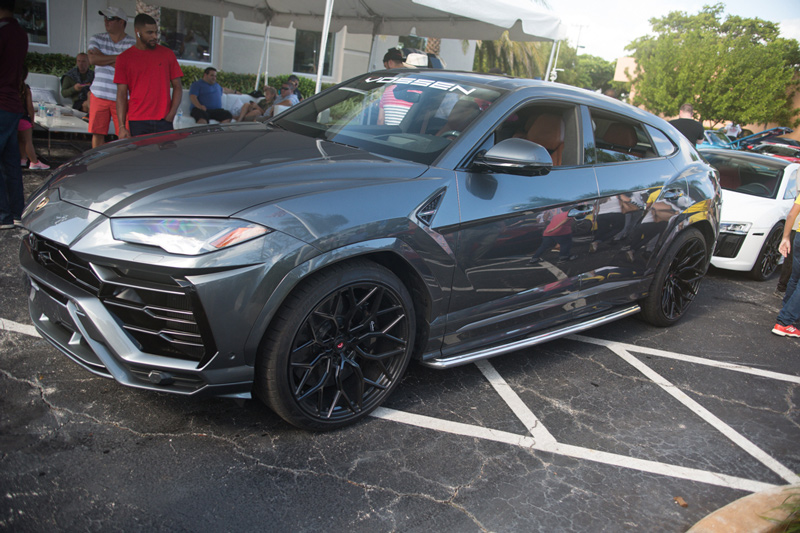 The fastest SUV is the game, the Lamborghini Urus. What kind of SUV can do top speeds of 190mph with incredible control? The Lambo Urus and the Lambo Urus only. This Urus, owned by @lambo_laparl, has custom Vossen Hybrid Forged HF-2 wheels.
Nissan GT-R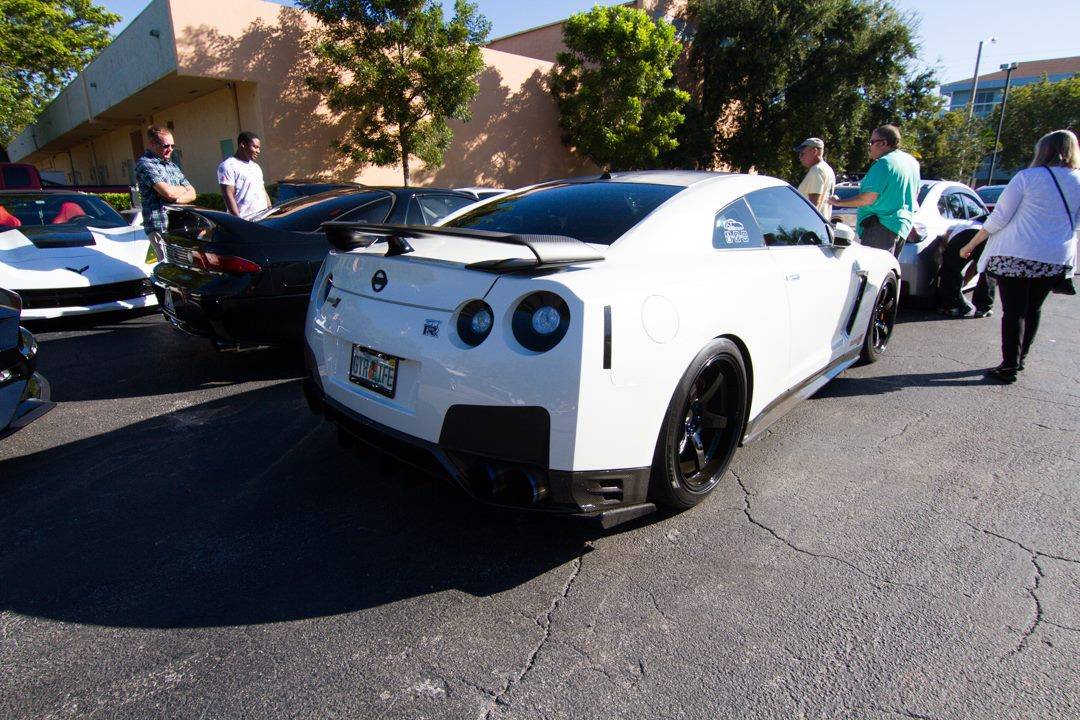 Known as Godzilla, the Nissan GT-R has remarkable road grip and steering ability. So, you already know it is ready to rip the tracks and the road. With its V6 turbocharged engine, 196mph top speed, and 2.7 second 0-60 capabilities, it's no wonder they call it Godzilla.
Toyota Supra
@starbucksthesupra's right hand drive Supra puts down an insane 1200hp without the nitrous. Some of the build features he shared included ridox styling, weld bead lock wheels wrapped in Mickey Thompson tires, fully built 2jz engine, twin induction (turbo and nos) Drag racing oriented. The black supra's owner shared with us he is putting down an earth shattering 1000hp.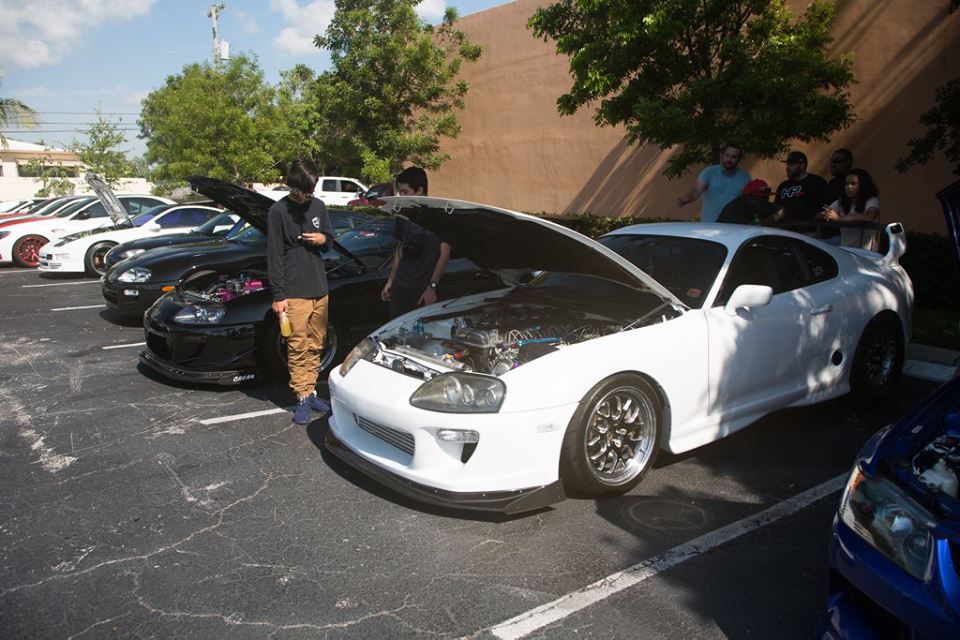 Some of the details of his build he shared with us are as follows: True Japanese influence on styling, full HKS catalog of parts, detail designed, fully built 2jz engine, te37 wheels wrapped in Tokyo proxy r888s. These were definitely the kind of Supra's you see on youtube racing top of the line exotics and completely destroying them, obviously somewhere in Mexico.
Dodge Viper
@vipermikes's fully bagged Dodge Viper is aired out on a full Airrex air management system installed by Signature Customs. It doesn't stop there with its' custom copper with gold pearl. This beautiful car also has deep concave 20 inch Strasse wheels, a fully built motor, a custom sound system by Prestige Sounds with a full JL audio setup, and 2 monster nitrous tanks.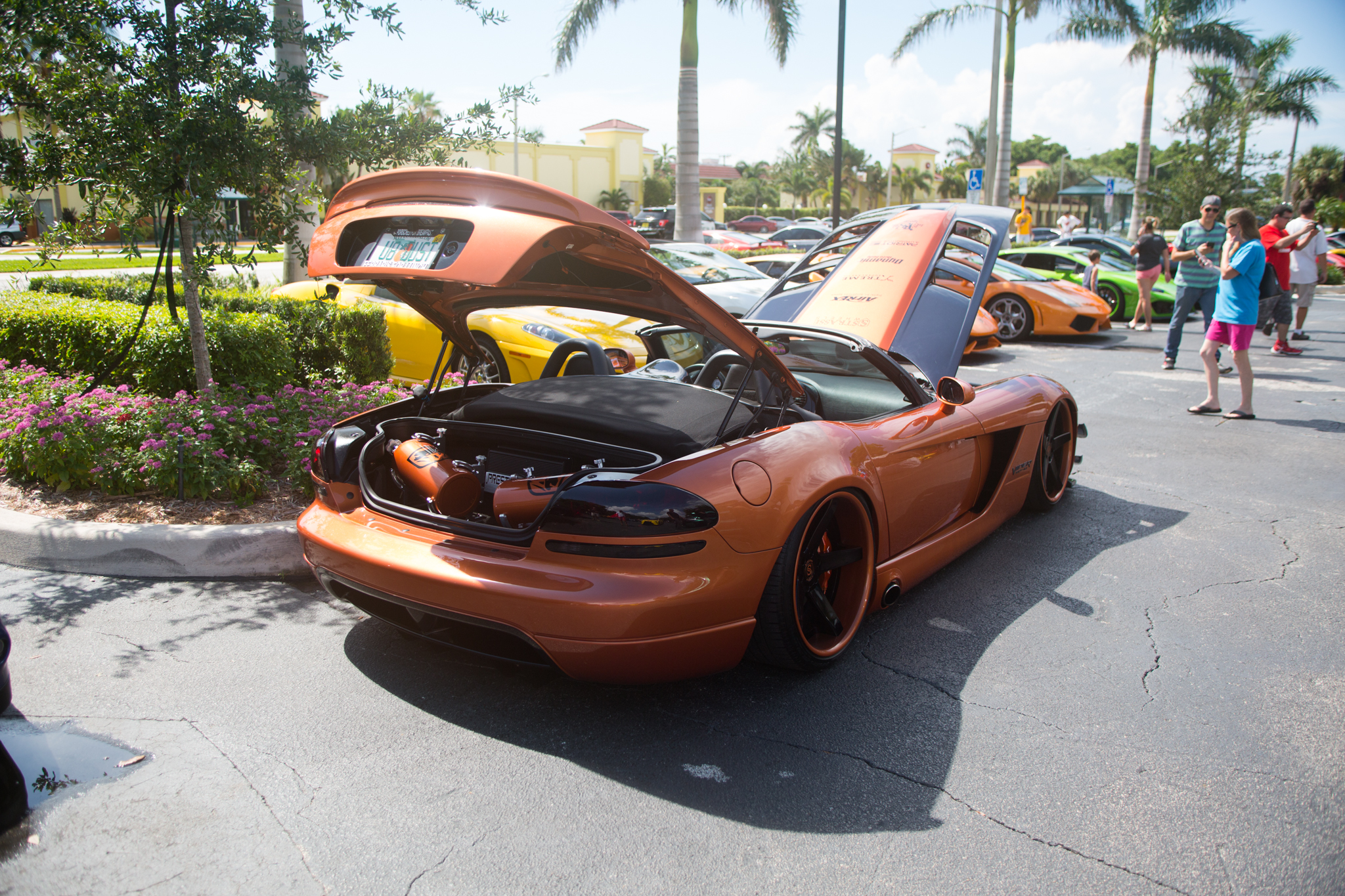 Corvette ZR1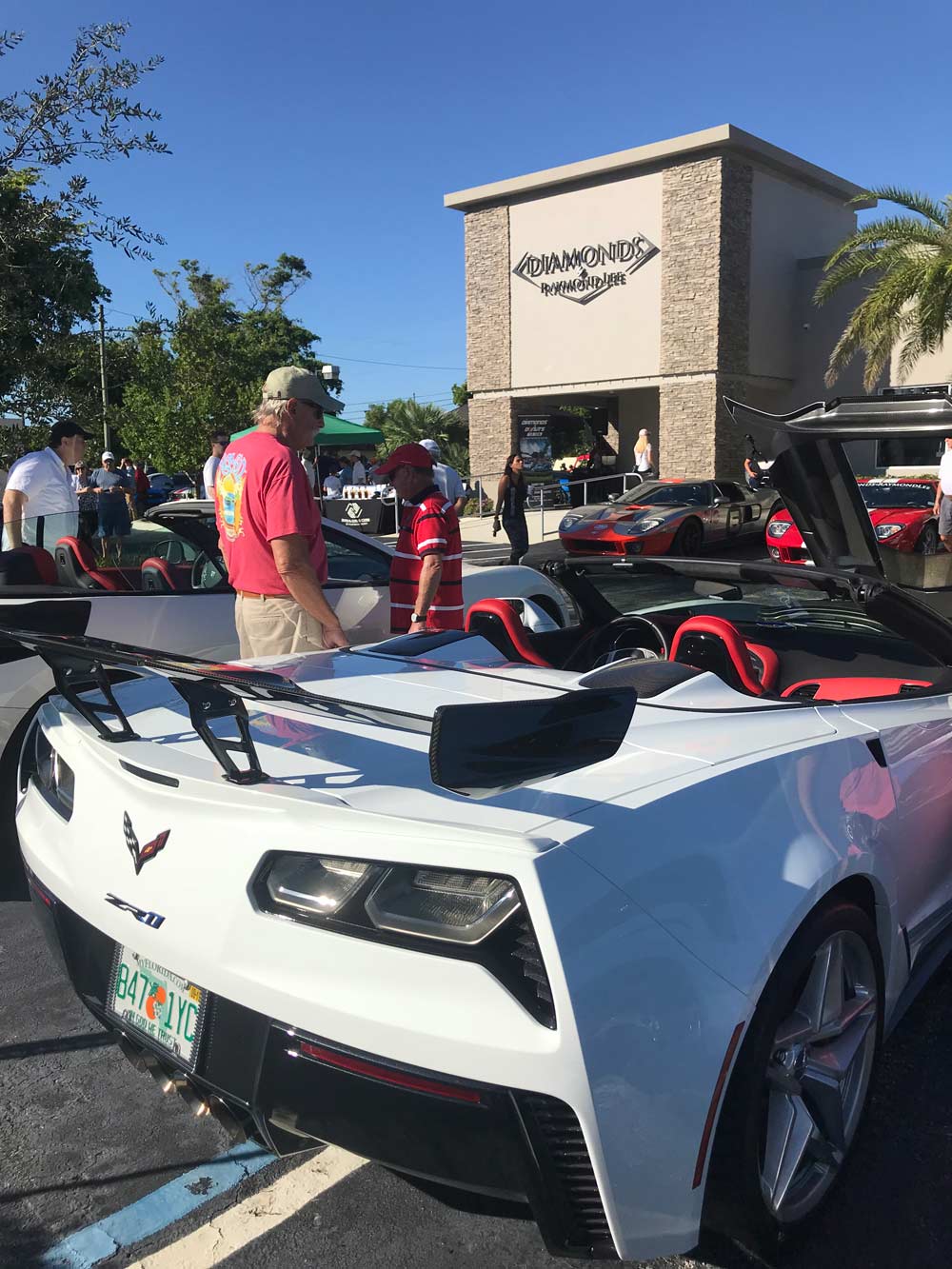 Besides being absolutely sexy, the ZR1 has astonishing game when it comes to speed. It has a top speed of 212 mph and hits zero to sixty in 2.85 seconds with its 6.2L V8 supercharged 755HP engine.
Again, we could go on and on about our favorites from past D&D Car Shows, but we will stop here.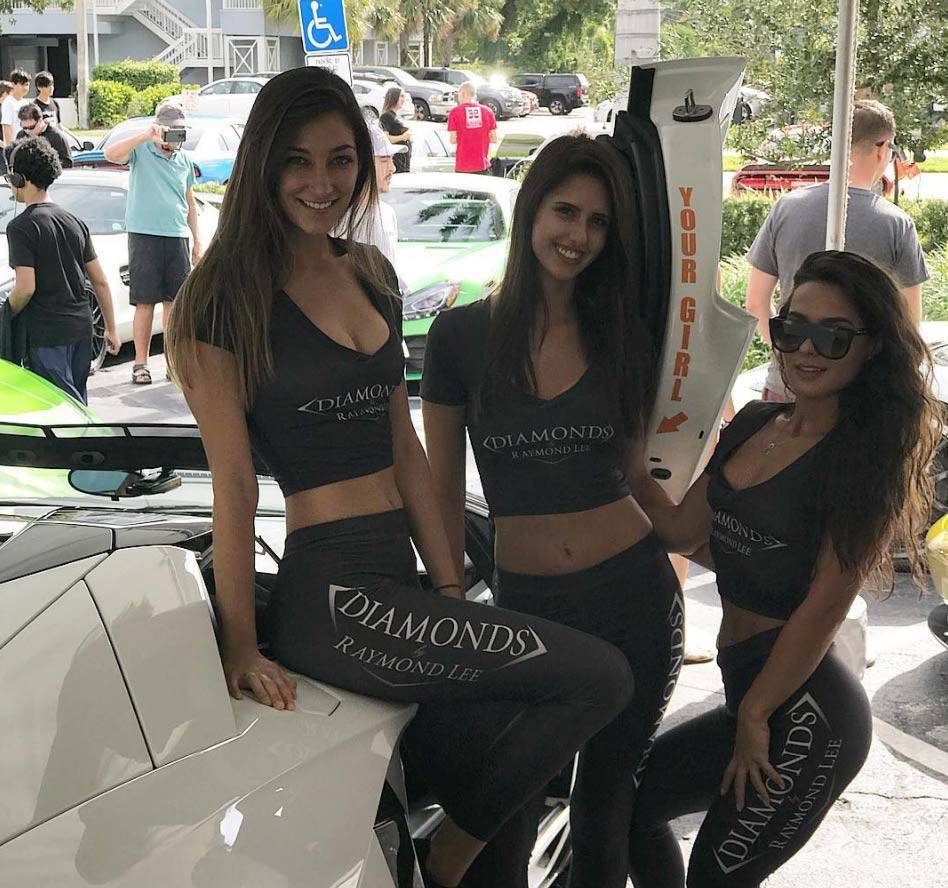 Diamonds and Donuts Recaps:
If you want to see more killer cars, check out a some of our Diamonds and Donuts Recaps from the last year.
Follow Diamonds and Donuts on Facebook to Stay Updated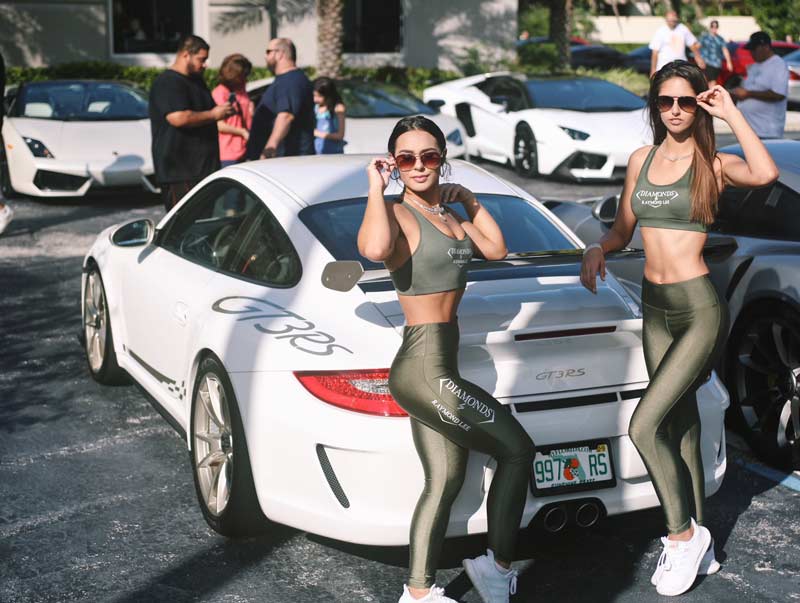 So, as we mentioned, it looks like we are working with the phenomenally talented automotive cinematographer that goes by Krispy Media. At least that's the plan for now.
Krispy Media, which you can check out on Youtube, brings the world some of the best quality car videos. The guy is so good that even Fast and the Furious should take note.
The founder, CEO, cinematographer, and man behind the scenes of Krispy Media is Chris Petruccio. He has a passion for videography and automotive culture, but more than that, he is extraordinarily good at it. So much so that he has now cemented himself as one of the greats in this field.
He travels to all the best car shows, making friends with the best in the game, and constantly fine-tunes his talent behind the lens.
Go check out his Youtube now if you love cars as much as we do.
About Diamonds by Raymond Lee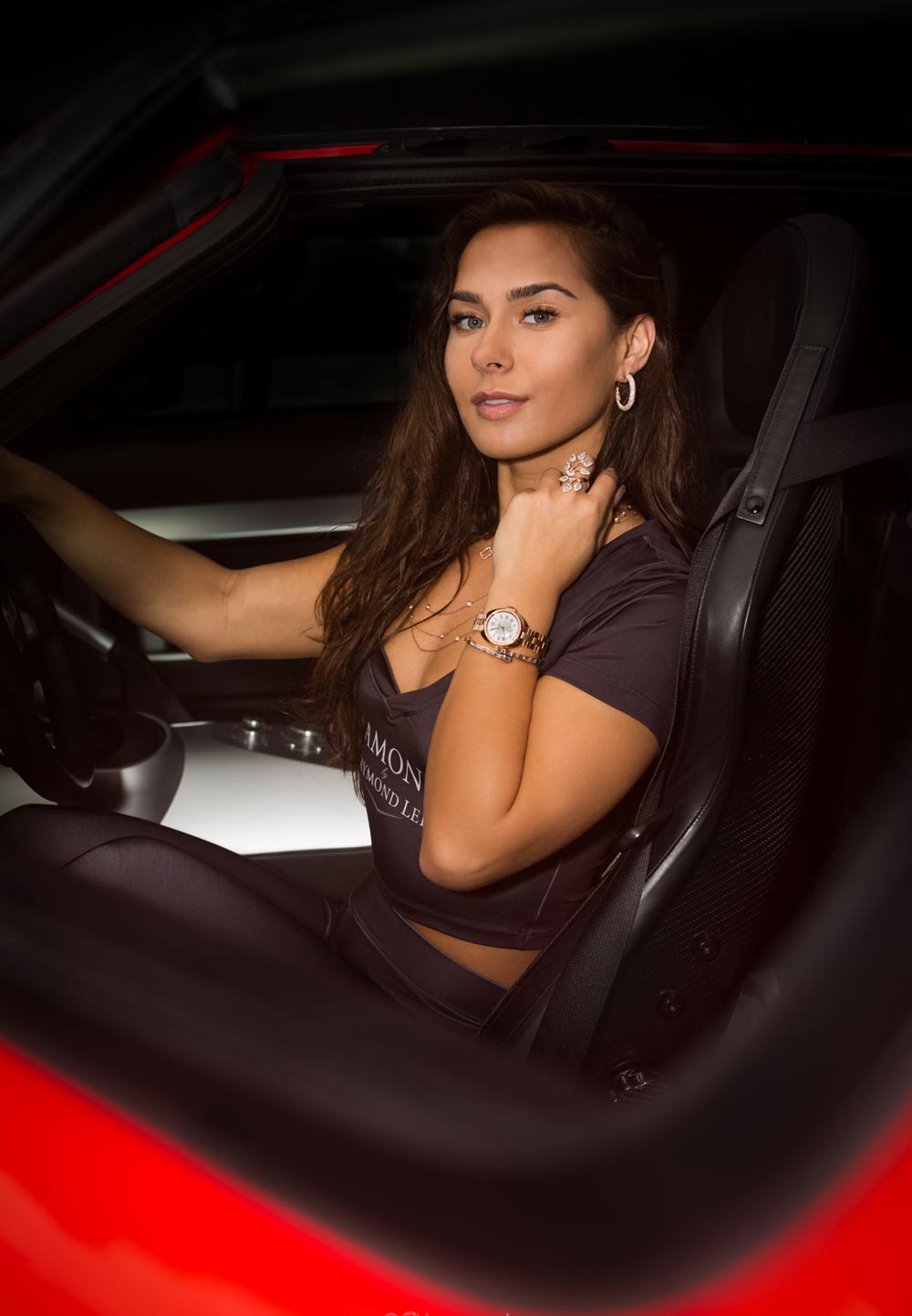 At our core, Diamonds by Raymond Lee is all about family. We are family owned and operated and have a long history in the luxury jewelry market. Over three decades in fact.
We are South Florida's premiere Estate Jewelry, Luxury Watch and Diamond Boutique. Our retail store sells wedding and engagement rings from top designers, luxury Swiss watches, and platinum, gold and other precious metal, diamond and gem jewelry.
We buy, sell, trade, appraise and customize jewelry and watches.
Diamonds by Raymond Lee takes old traditions that never fade and combines it with modern thinking and timeless trends. Therefore, we are able to meet the needs of people of all ages.
And on top of all that, we are simply just a group of guys and gals who have a strong passion for jewelry, watches, and cars.
If you have any questions, please don't hesitate to contact us. Moreover, you are more than welcome to come in talk with us in person at our retail store in Boca Raton. So, just pop in and say hello!