Diamonds By Raymond Lee Engagement Rings – Top #RingSelfies for June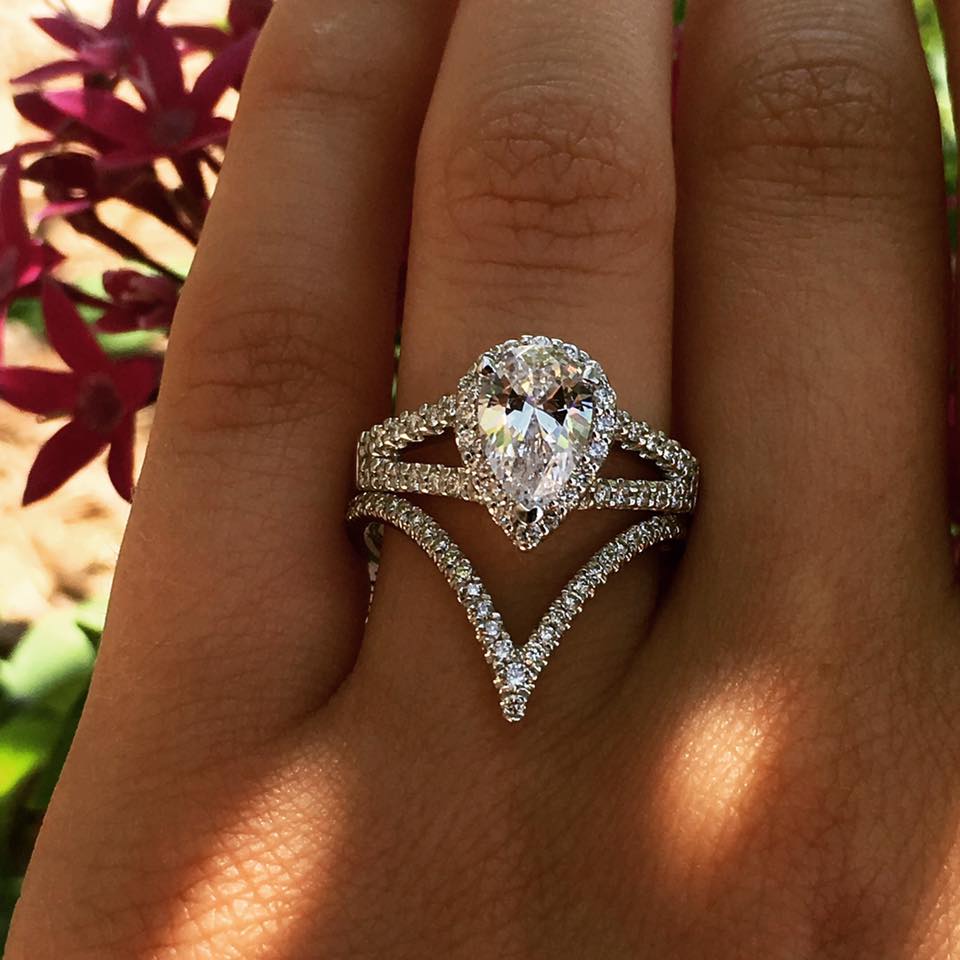 Diamonds By Raymond Lee engagement rings, as we've mentioned (all.the.time.) are just the best of the best. We carefully curated the perfect selection of all the major modern designers our couples want.
For years, at our flagship location, Raymond Lee Jewelers, we served couples looking for their dream engagement rings. We were always happy to find, make, or source the perfect ring for them. But we repeatedly heard that we were one of many, many stops for them on their ring hunt. While we, along with other big names in South Florida engagement ring experts, had a fantastic selection (and still do), our couples had to hit up several different jewelers to see rings from each of the designers they were interested in.
There was nowhere they could go to scope out this Verragio engagement ring, that Tacori engagement ring, and – oh, hey, what are these Gabriel & Co. stacking bands? We knew we could do better by our couples. We knew that we could deliver them all the brands they wanted, and some they'd never even heard of. So we opened an entirely new, state of the art showroom in East Boca filled with the best: Diamonds by Raymond Lee engagement rings.
And Diamonds by Raymond Lee snapped up the biggest names in bridal – Verragio, Tacori, hot new-ish name Henri Daussi. We added in the New York sensibilities of A. Jaffe, and the brilliant designs by Gabriel. Of course, our Simon G. engagement rings capture our hearts and those of so many of our brides. What we got is a fabulous mix of designer engagement rings, plus our own selection of hundreds of premium loose diamonds. And one of our favorite places to show all of our goods off is, of course, Instagram.
So here, without any further ado, are the top #ringselfies of Diamonds by Raymond Lee engagement rings in Instagram!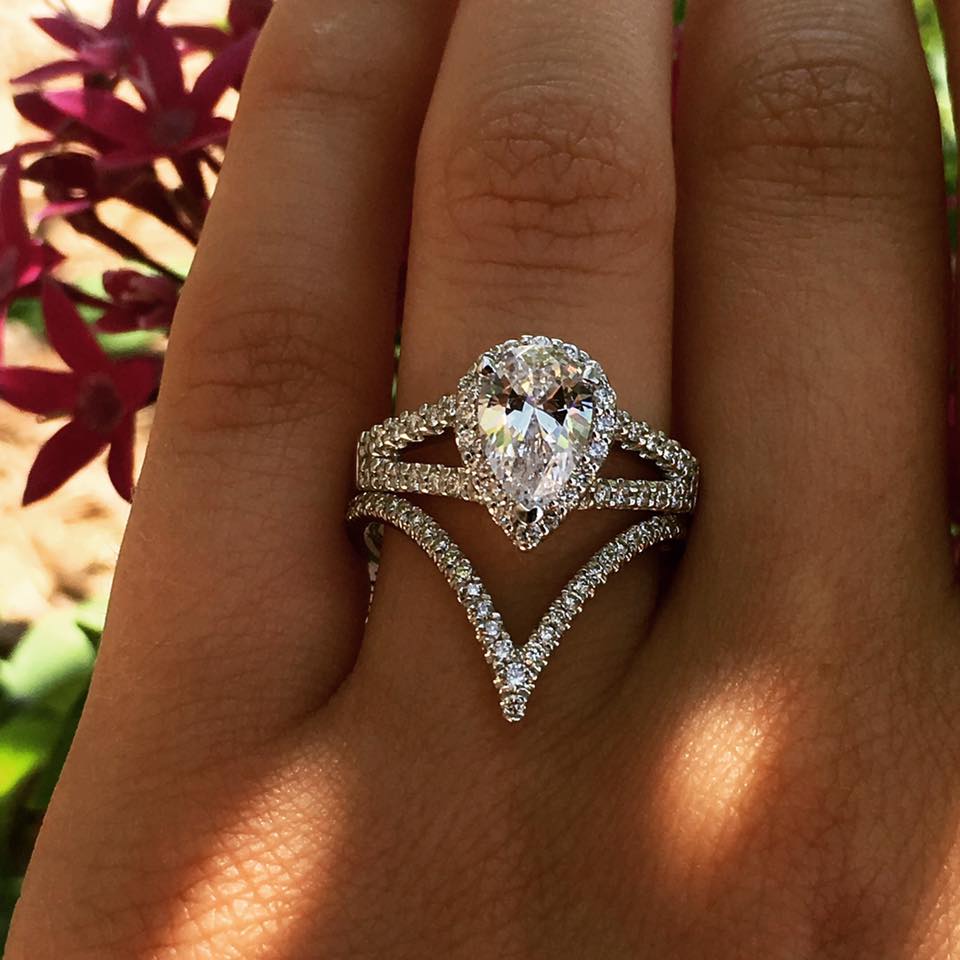 This beautiful Gabriel & Co. engagement ring features one of our favorite shapes, the pear shape! We love the modern split shank halo setting, and we paired it with a dramatic, totally unique v shaped diamond wedding band.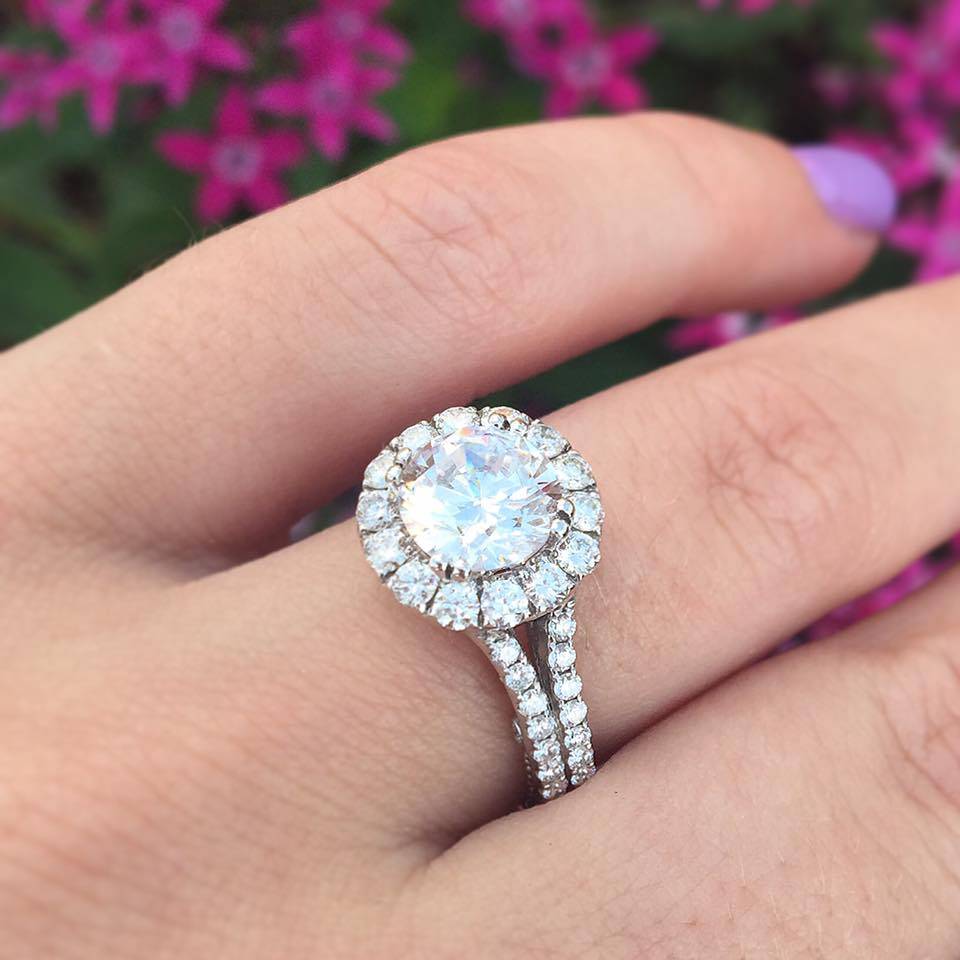 This Verragio side profile shot had us swooning. The ring is a lovely Insignia setting with a pretty, round halo center between split shanks. Those Verragio signature scrolls get us every time!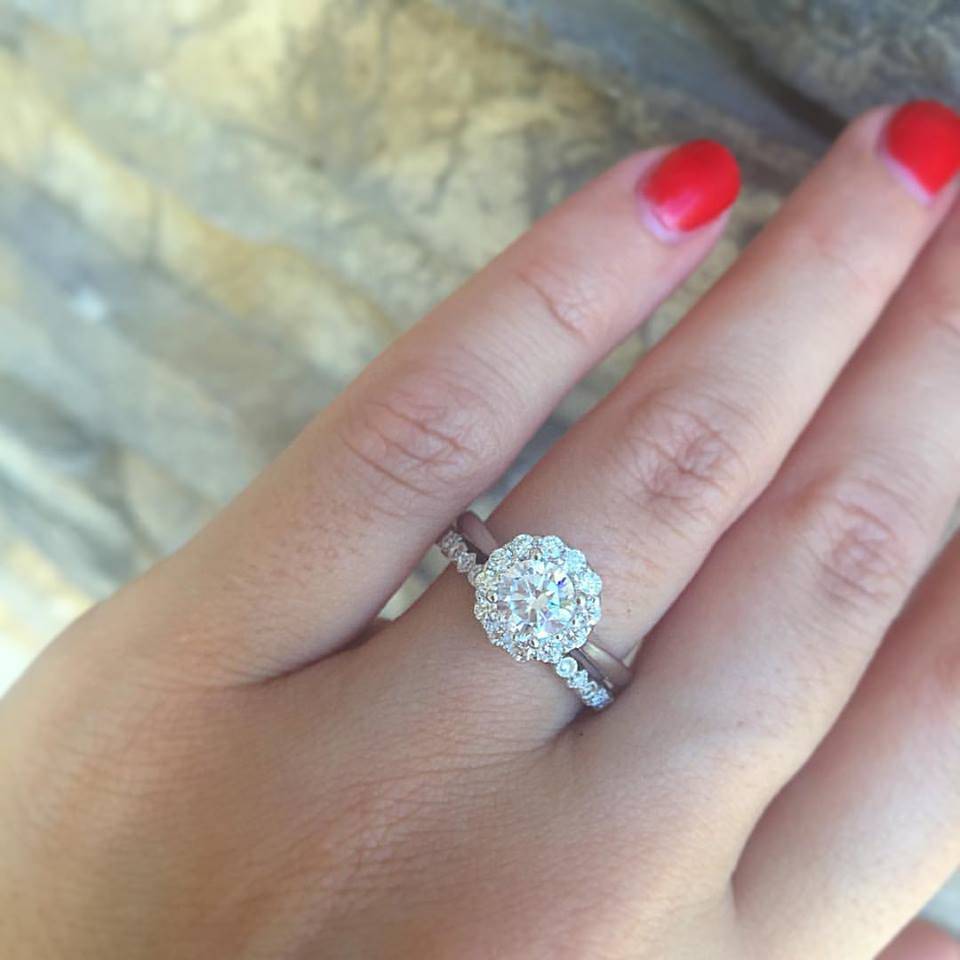 This Tacori Full Bloom setting features .69 carats total of beautiful round brilliant diamonds arranged in a perfect circle. We wanted to show off how gorgeous they look paired with a sleek, simple white metal band, keeping all the focus on your stunning center diamond!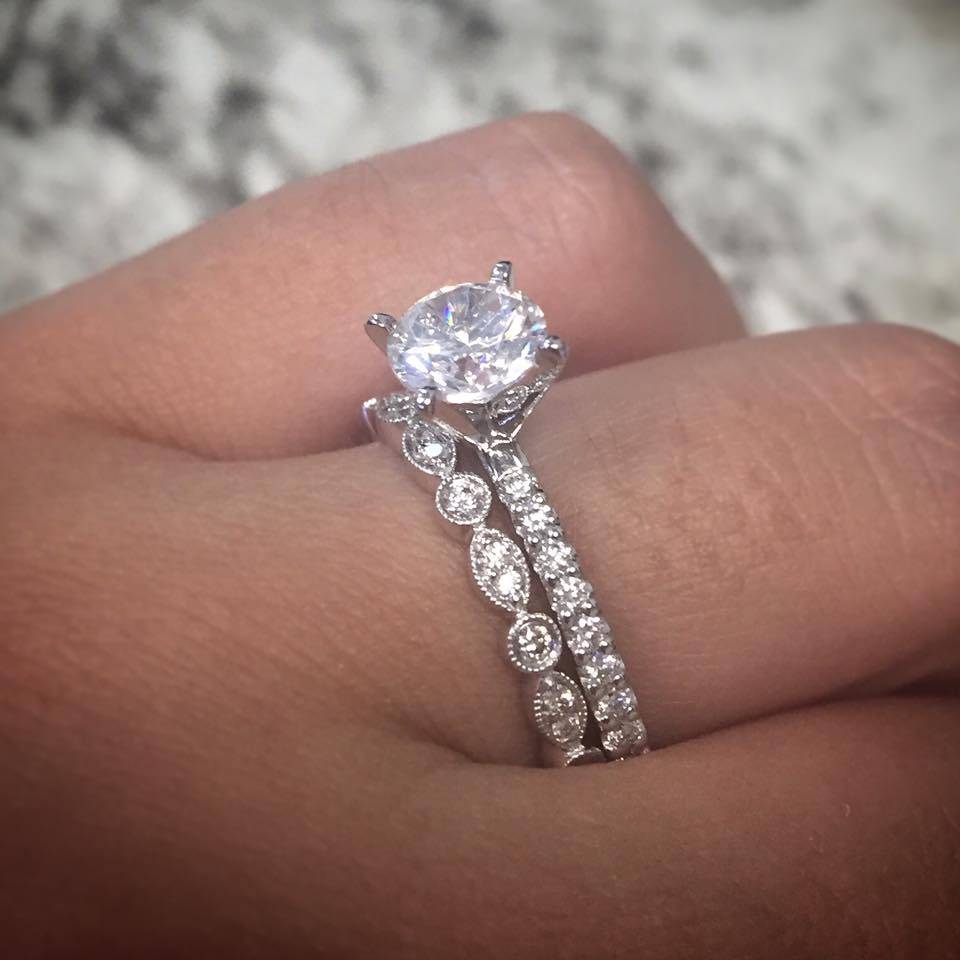 Gabriel & Co. engagement rings look stunning on their own or paired with their easy to mix and match wedding bands, as perfectly demonstrated here. This lovely, thin diamond band solitaire engagement ring gets a vintage kiss from the milgrain and diamond sculpted wedding band.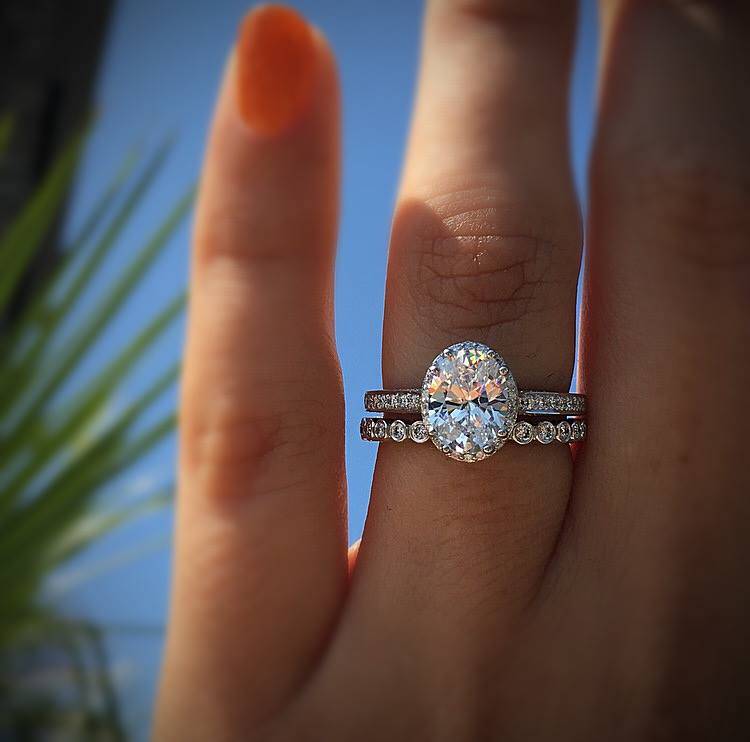 Who doesn't love a Dantela halo? Count us as fans, and count over 2,000 engagement ring fans on Insta along with us. We love the simple, elegant halo setting paired with the bezel set diamond string wedding band.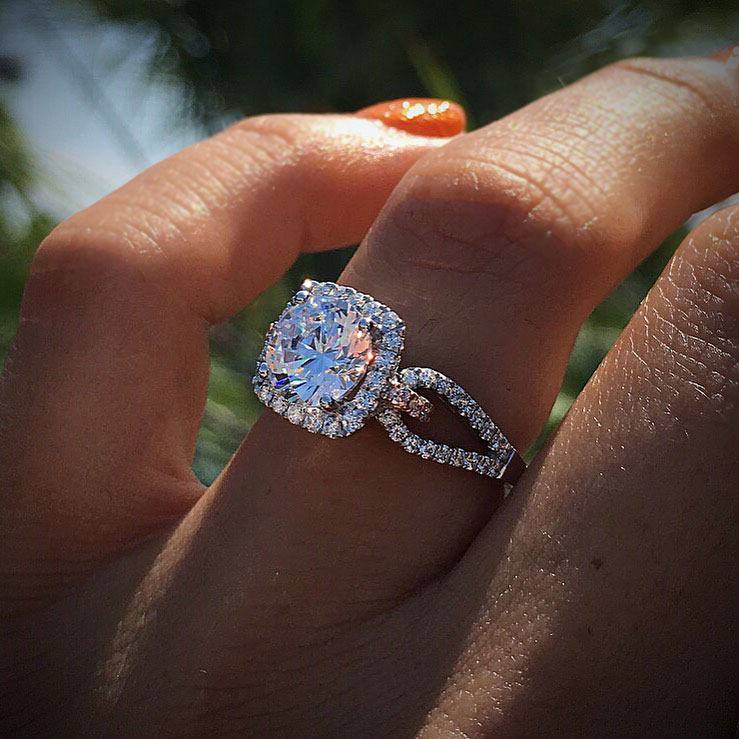 This Simon G. setting has the most gorgeous, unique shanks that we had to show off with this shot. We also wanted to share a glimpse of the pink gold and pink diamond accents that complete this one of a kind soft square halo.
Related: Top 10 Halo Engagement Rings of 2015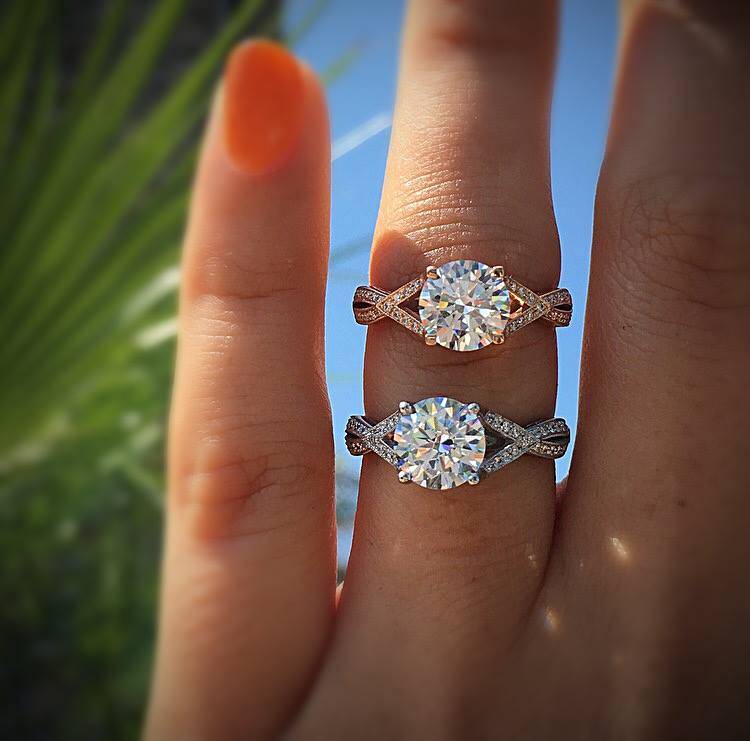 Tacori Ribbon? Don't mind if we do! This beauty is attention getting in both white metal…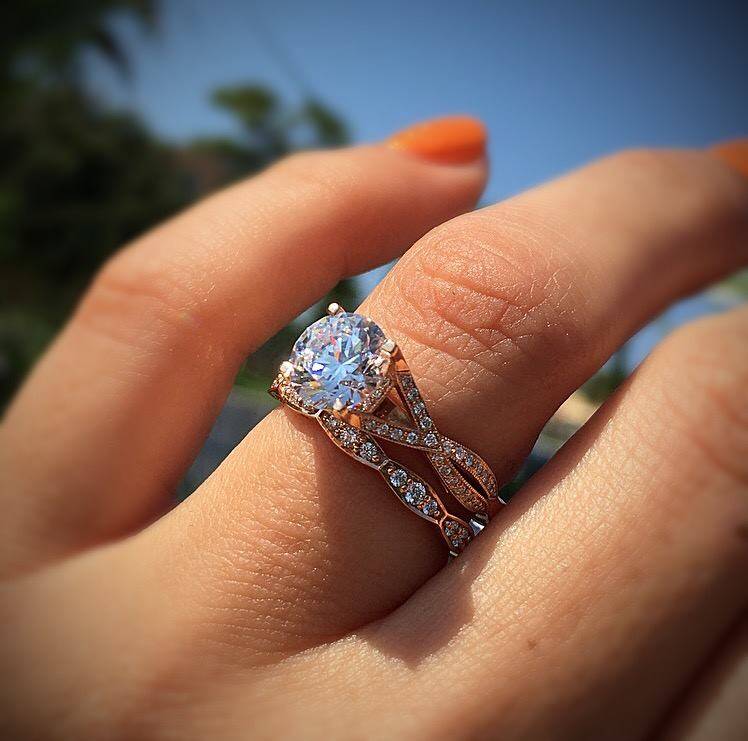 …And beautiful rose gold! We paired it with a matching Sculpted Crescent rose gold wedding band, so this set is perfectly pretty in pink.
What was your favorite snapshot this month? Follow us on Instagram to see all the action in real time!