Raymond Lee Jewelers Engagement Rings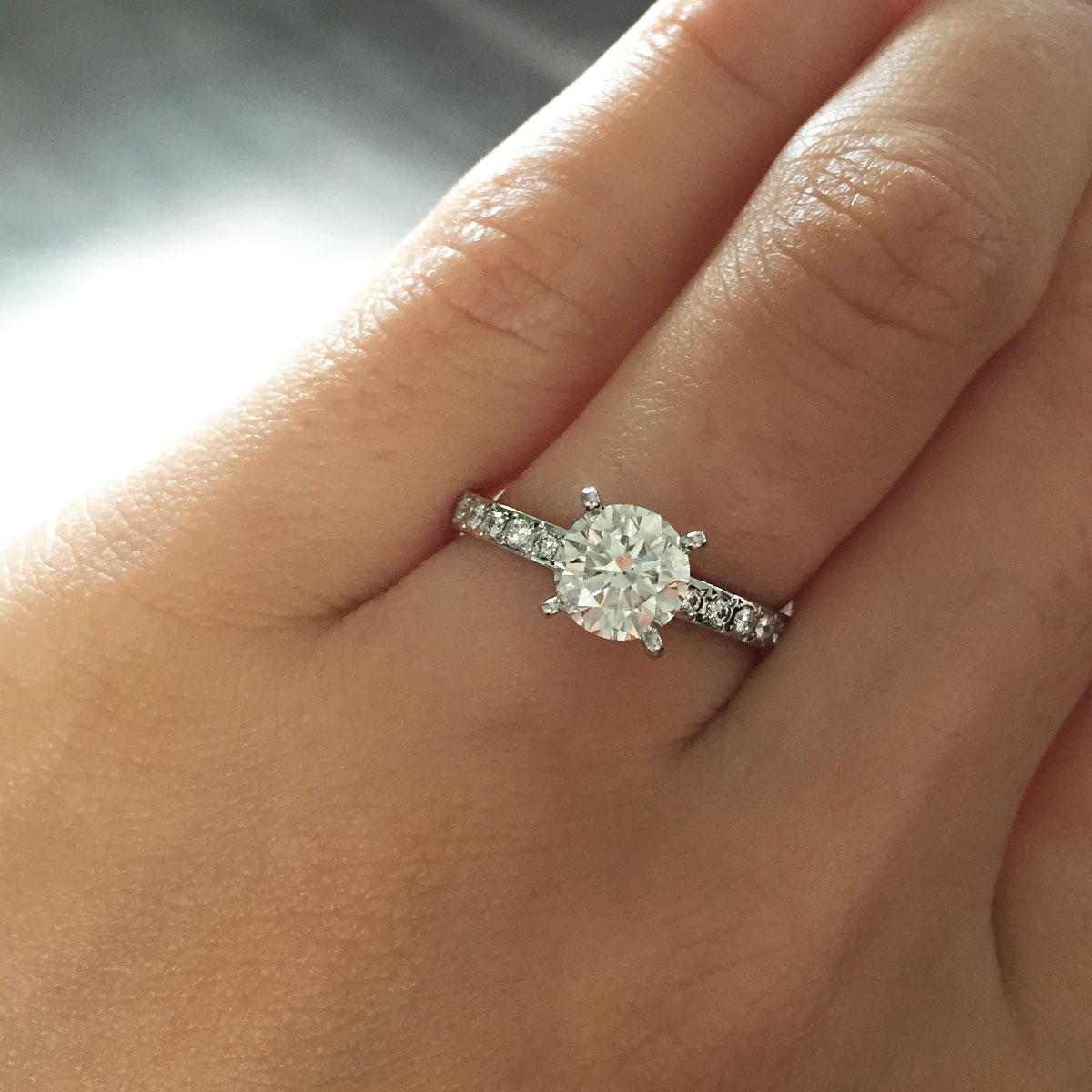 Raymond Lee Jewelers engagement rings are undeniably some of the most popular in the engagement ring world. We love showing off the beauty of our creations, collections and curations to everyone, and today is no exception.
First, let's talk about what Raymond Lee Jewelers engagement rings are. They're different from Diamonds by Raymond Lee engagement rings. DBRL rings are from our designer lines Tacori, Verragio, and Henri Daussi, plus the lines that we carry at RLJ: Simon G, Gabriel & Co. New York, and A. Jaffe.
But what truly sets Raymond Lee Jewelers engagement rings apart is the access to two other, very different kinds of engagement rings: our estate rings and antique rings!
Estate engagement rings are those that are pre-loved and sold to us by individuals or as part of an estate after their original owner passes away. They can be modern, like some of our most popular Tiffany engagement rings, or a hundred years old, like our beautiful antique engagement rings.
Those antiques can be found whole and restored to their original splendor in our cases. You'll also find updated antiques, where we've replaced old and crumbling settings on magnificent antique diamonds, or preserved the setting and updated in with a modern diamond. We proudly perform both procedures with surgical precision.
And the jewelers who perform said ring operations? They're proud to create custom work too. The options are pretty much endless, and today we're showing off a variety of different Raymond Lee Jewelers engagement rings from each of the aforementioned categories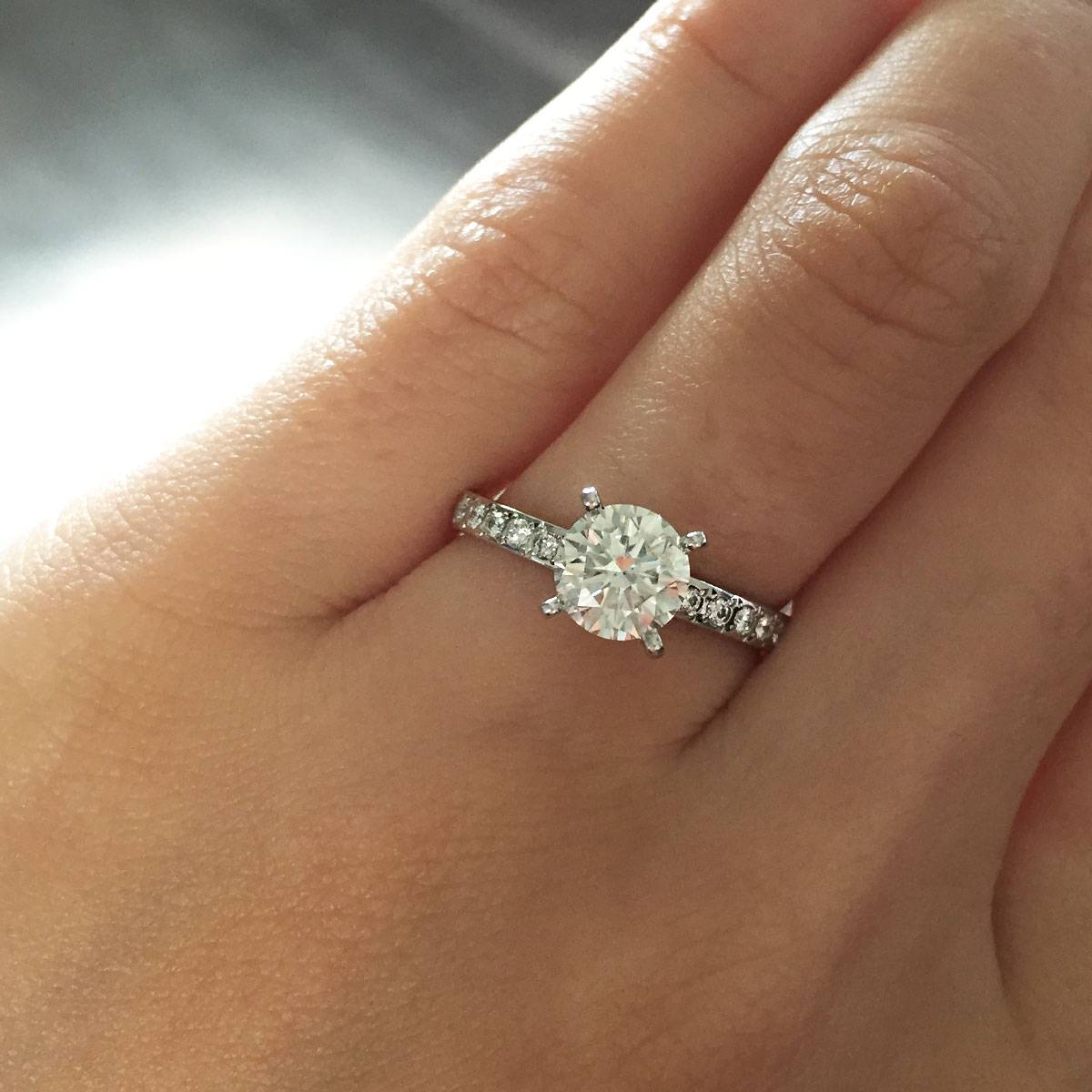 Up first we're showing off a stunning four prong solitaire on a platinum diamond band. The center diamond is I colored and VS2 clarity 1.17 carat round brilliant certified by GIA. The diamonds in the band are of equal color and clarity and add another .25ctw.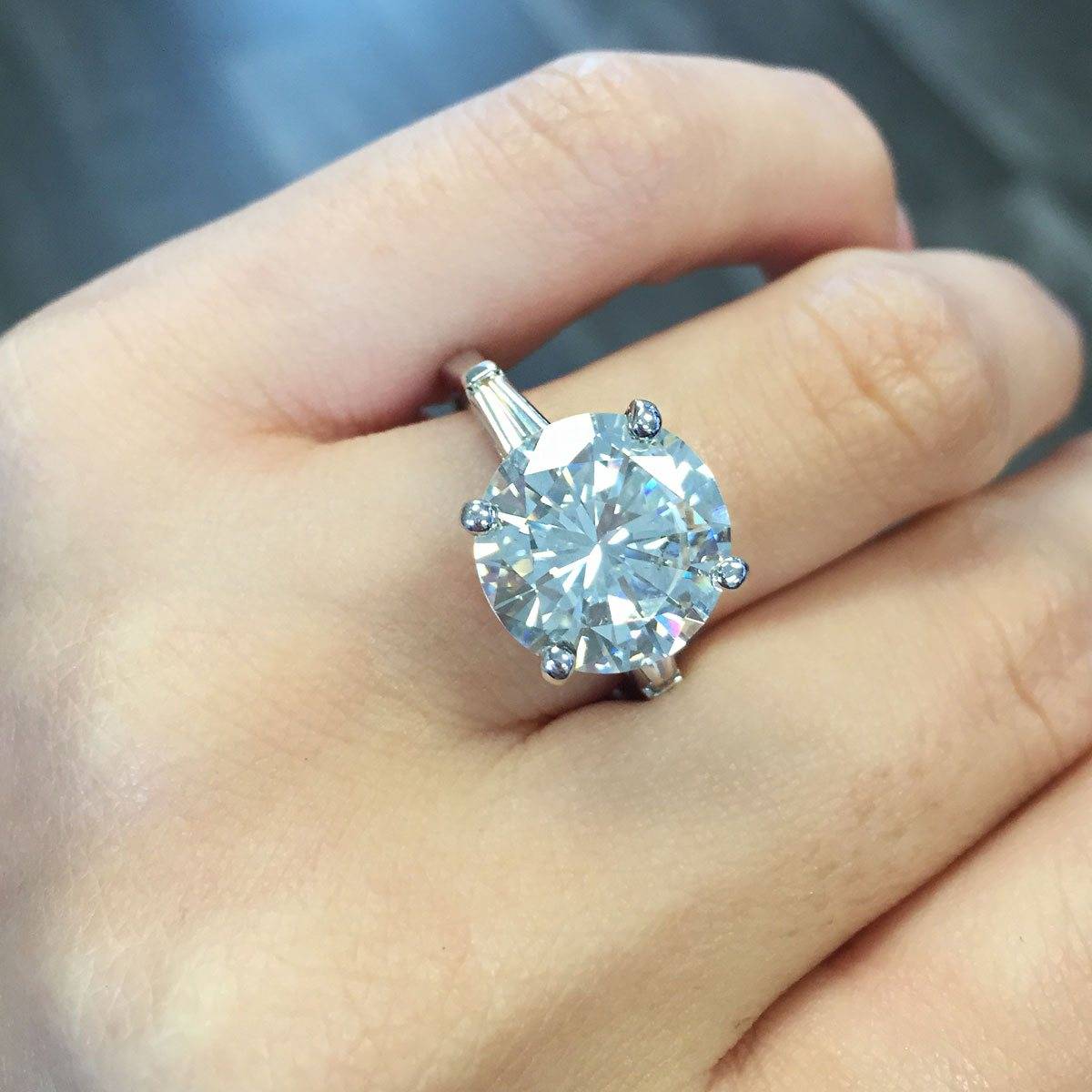 Sometimes, bigger really is better. When it comes to this enormous round brilliant diamond we can't argue. The center stone is a GIA certified 6.42ct Round brilliant diamond with J color and SI2 clarity. The baguettes add another .60ctw of diamond to this platinum classic engagement ring.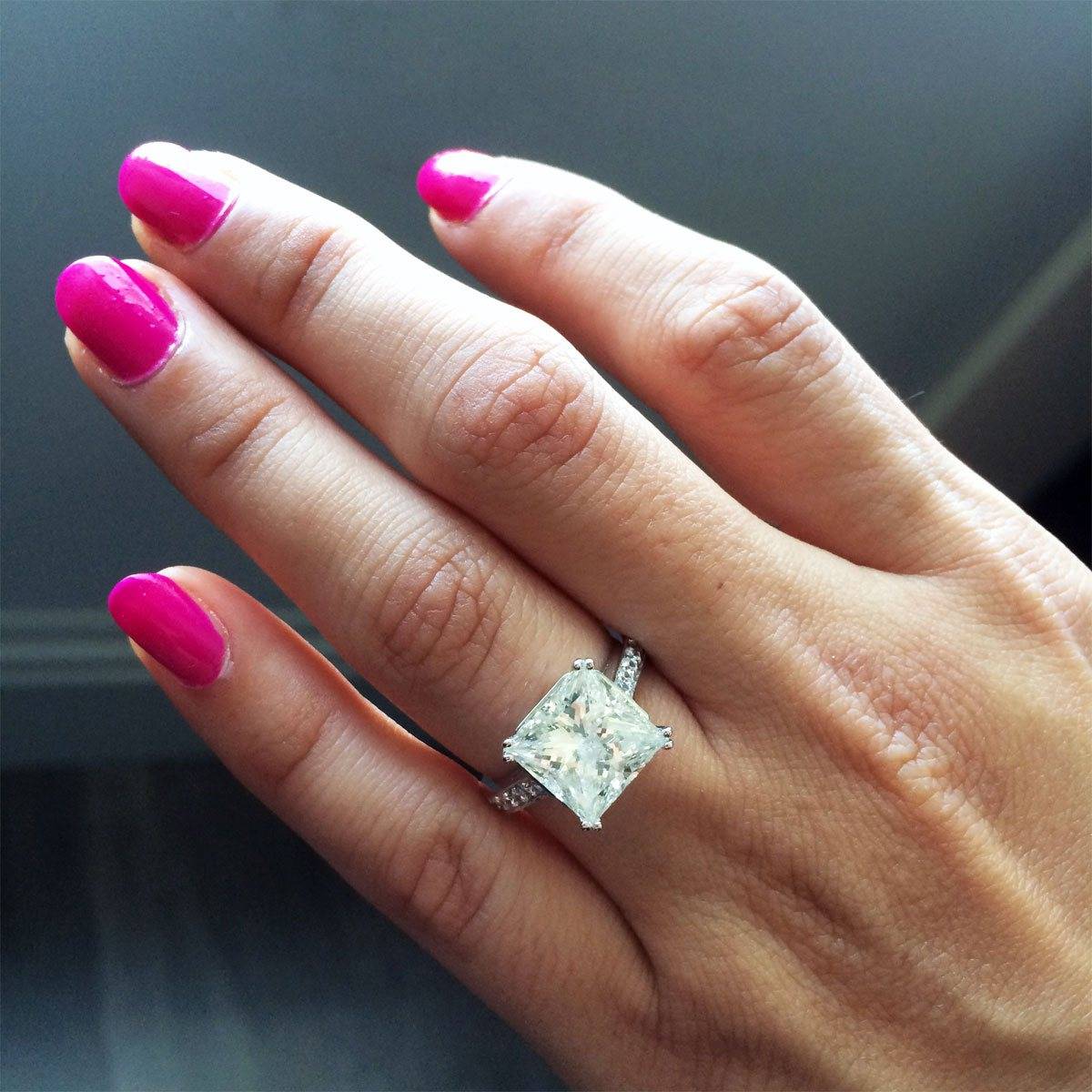 This princess cut diamond is another large and in charge solitaire, weighing in at 5.54 carats with J color and I1 clarity. The round brilliant beauties that stud the diamond band are G/H in color, VS in clarity, and .30ctw.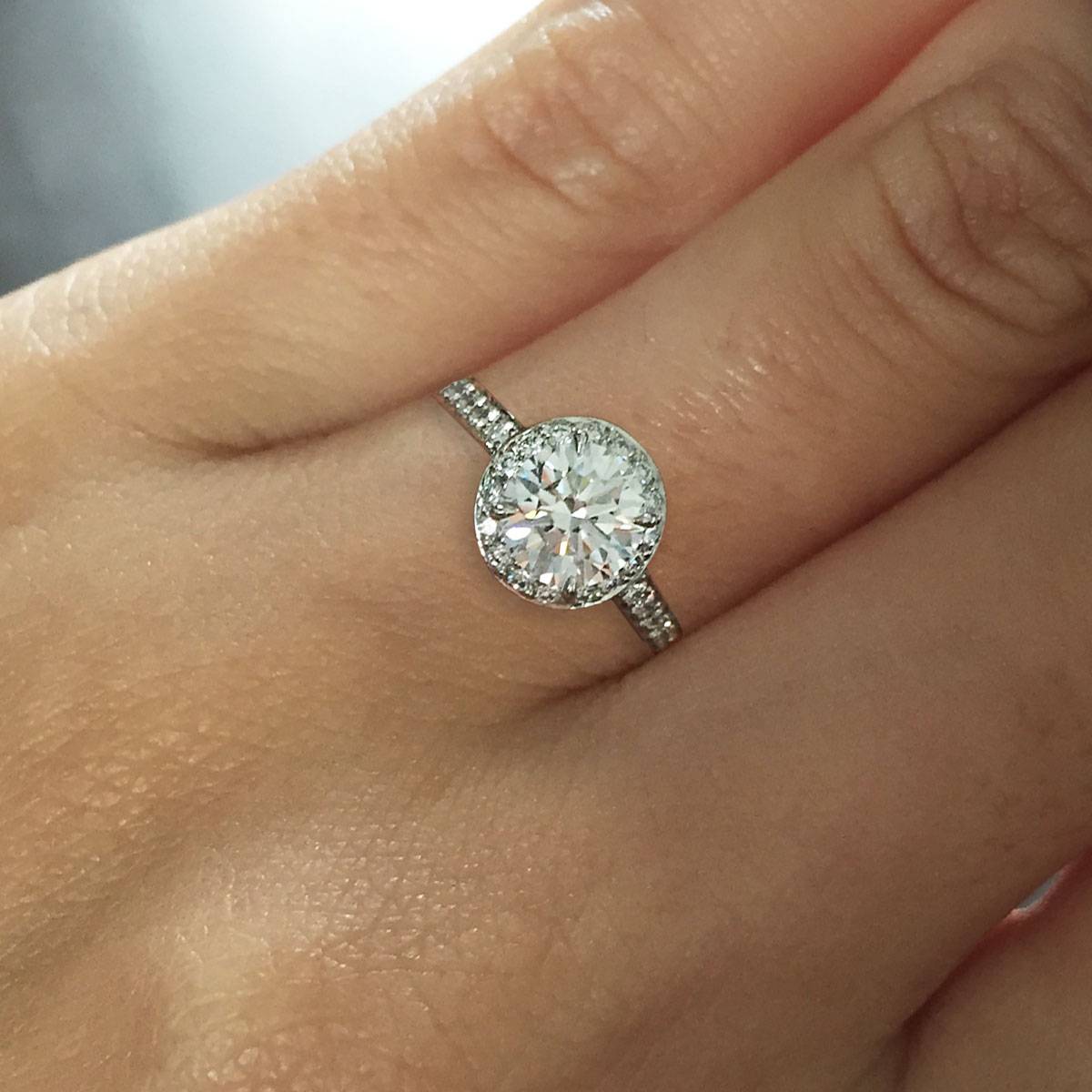 This gorgeous Tiffany engagement ring shows off a perfect halo and diamond band that add .22 carats total to the platinum setting. The center diamond is a beautiful E color, Internally Flawless round brilliant diamond weighing in at .94 carats.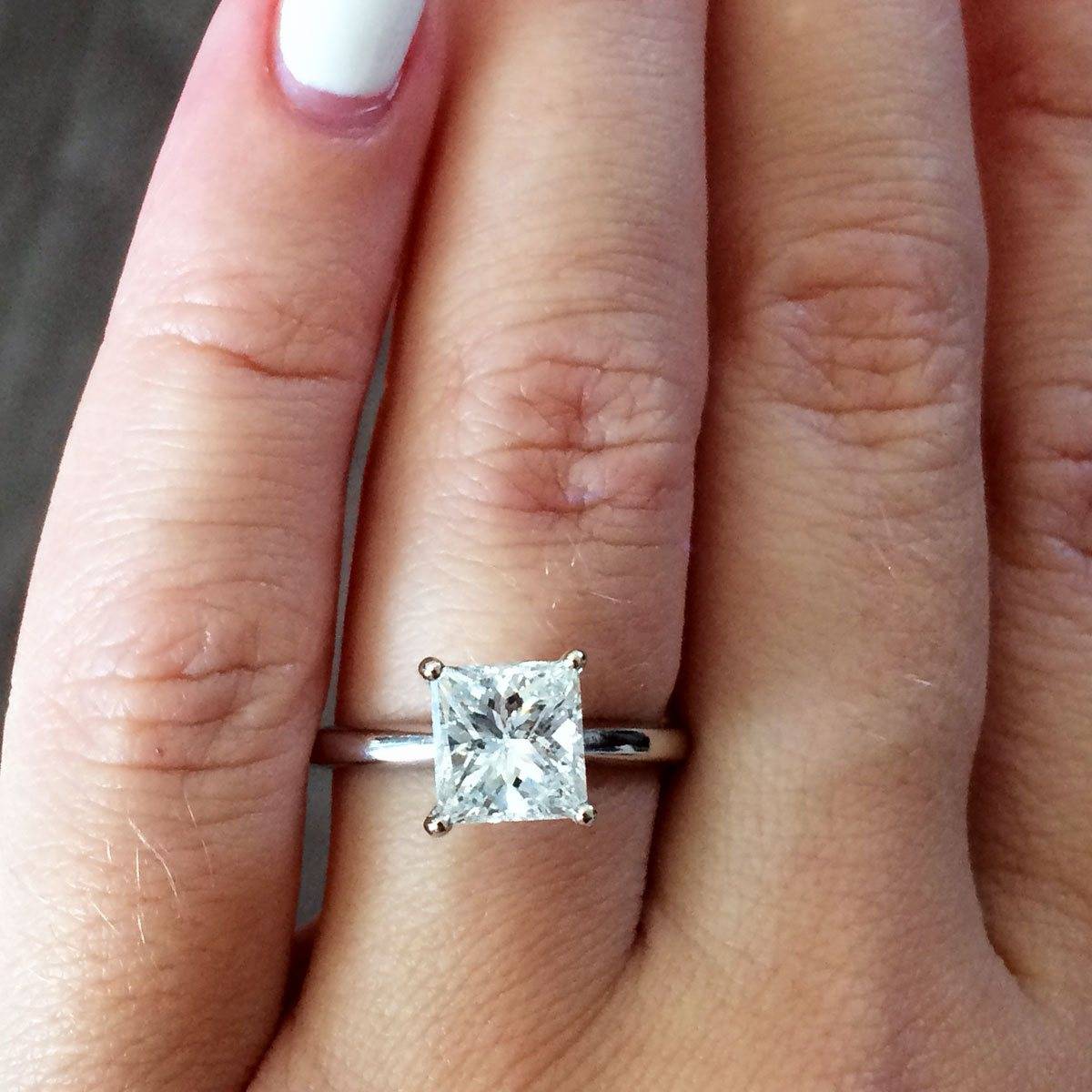 Let's hear it for another perfect princess! This solitaire features a 1.69ct H color, I1 clarity diamond set on a classic and sleek 14 karat white gold band.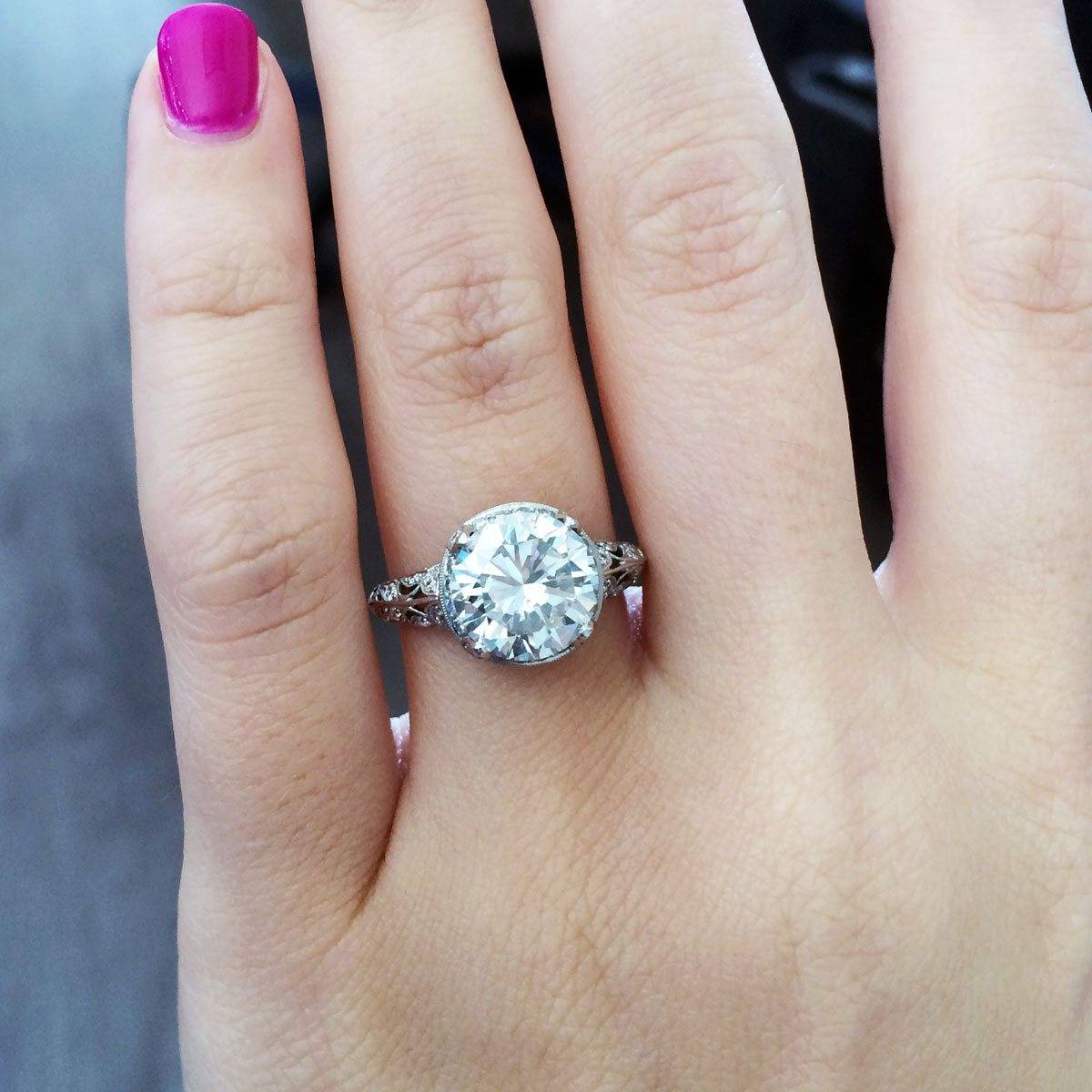 This is a beautiful example of our antique style rings. This 3.01 carat round brilliant diamond boasts a K color and SI1 clarity. The setting is an intricately carved platinum mounting with another .75ctw of diamonds.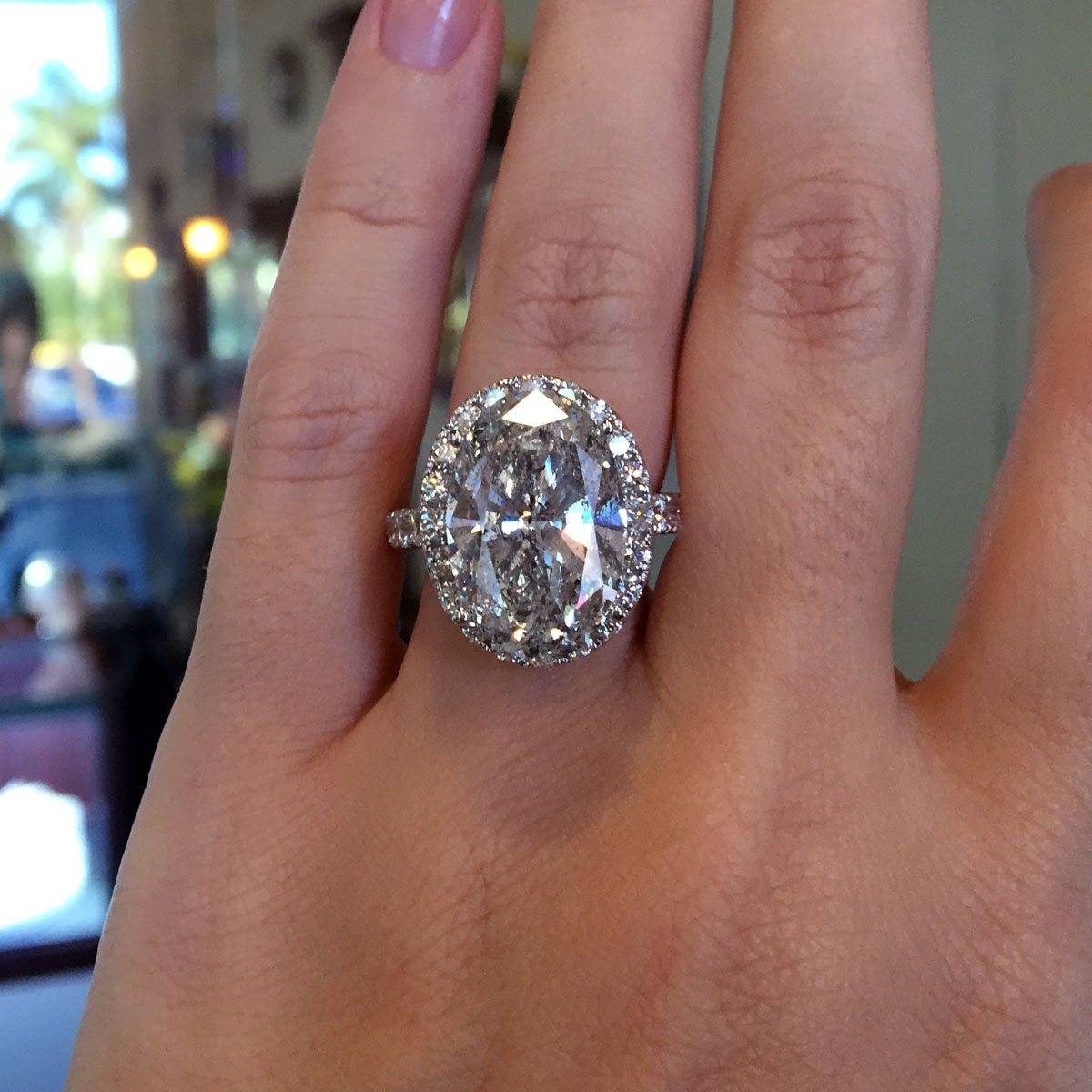 There's no better way to wrap things up than with a grand finale, and this massive oval diamond certainly suffices. It's a whopping 9.05 carats L color and I1 in clarity and set in 18kt white gold with an additional 2.05ctw of round brilliant diamonds G/H in color and SI1 in clarity.