20 Verragio Engagement Rings That Will Amaze You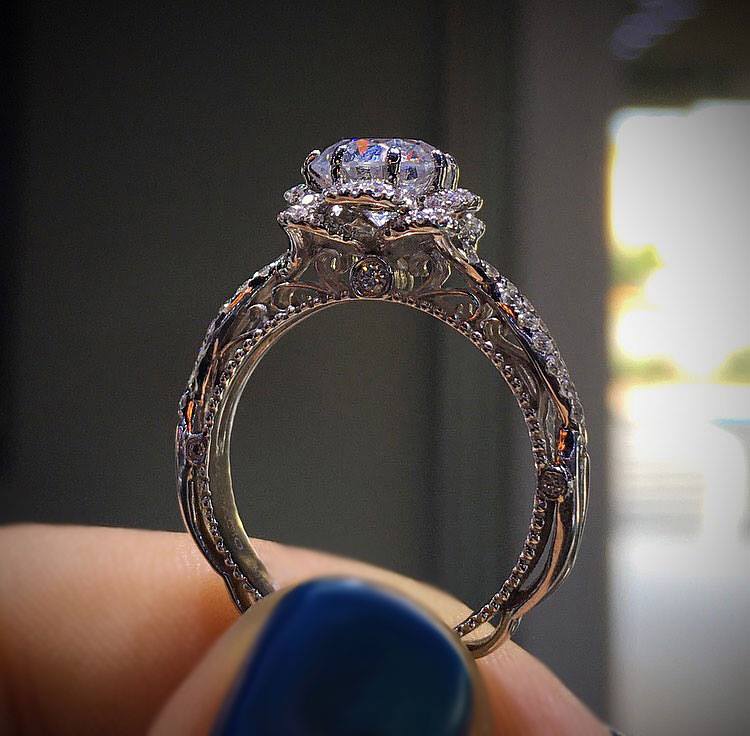 Verragio engagement rings are some of our most popular designs. In fact, they're actually the most popular! And today we want to show off 20 of our favorite that you just have to see.
1.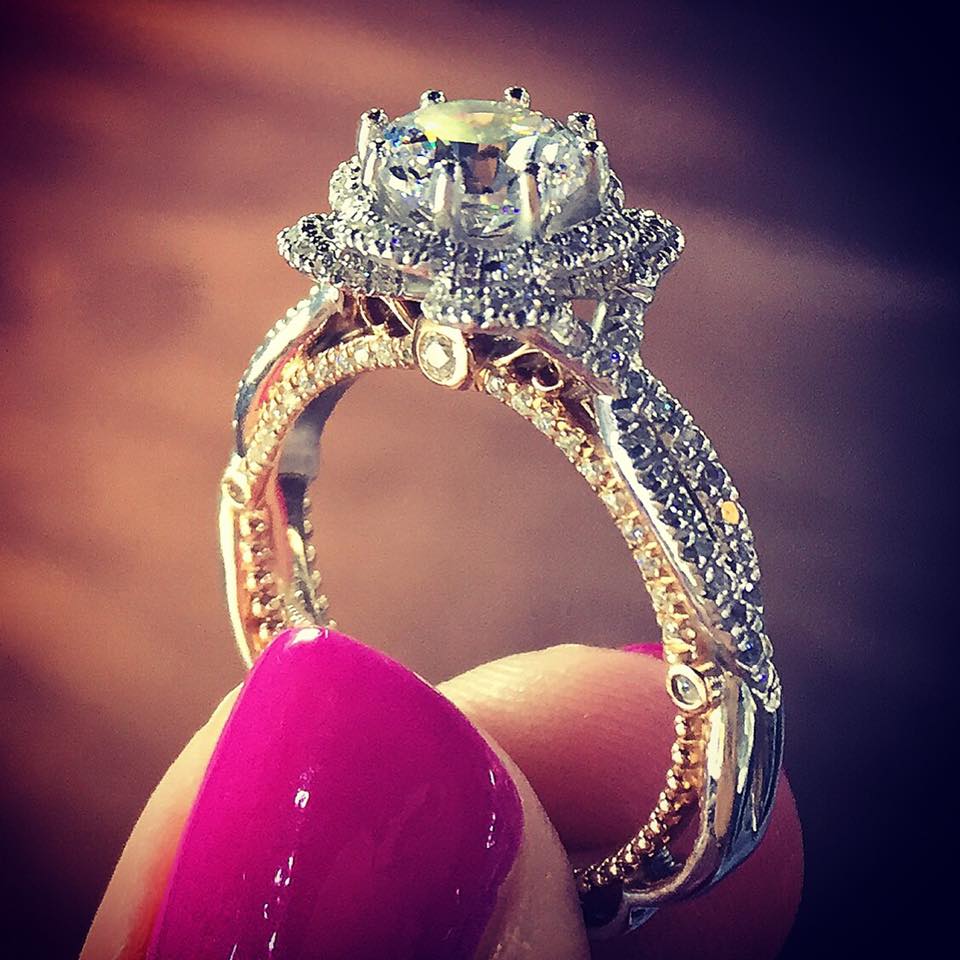 This beautiful, floral inspired Verragio ring is breathtaking in two-tone gold with intricate beading and diamonds lining the side profile.
2.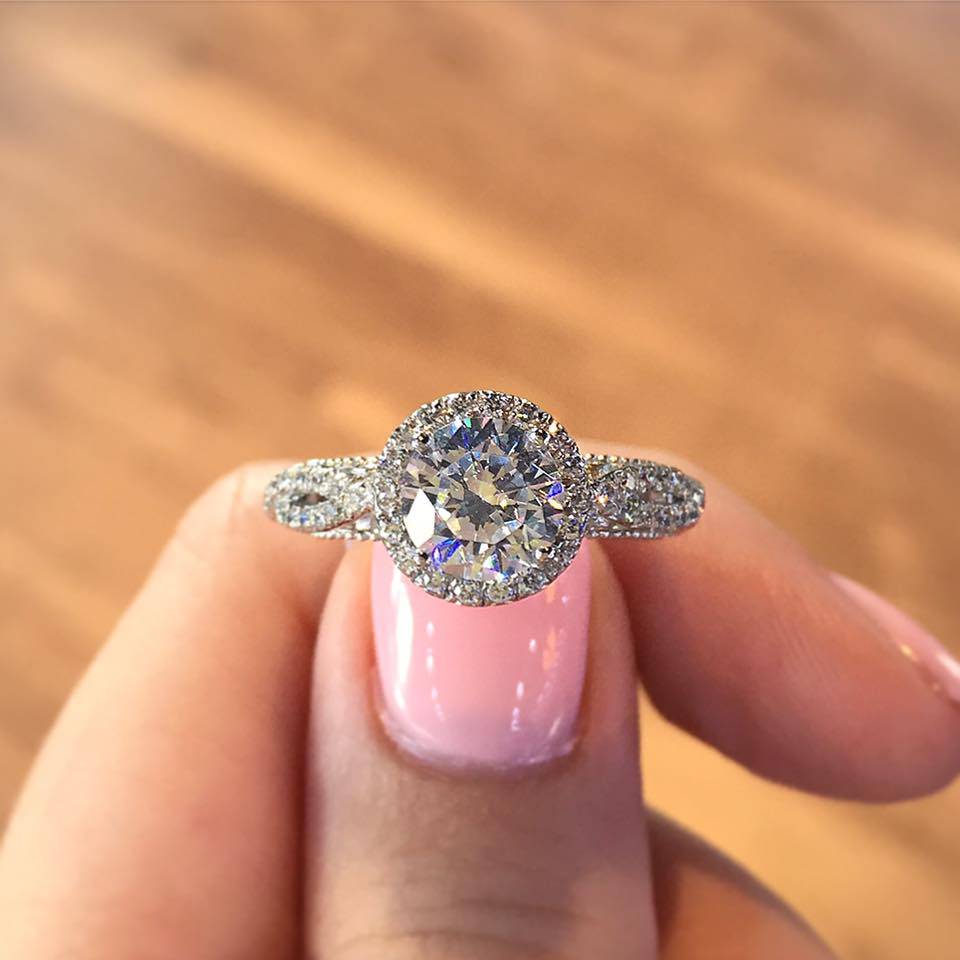 This Insignia halo is a delicate, perfectly round confection with chunky diamond lace shanks that anchor its enormous presence on the hand. It still stays airy though, but it's a showstopper.
3.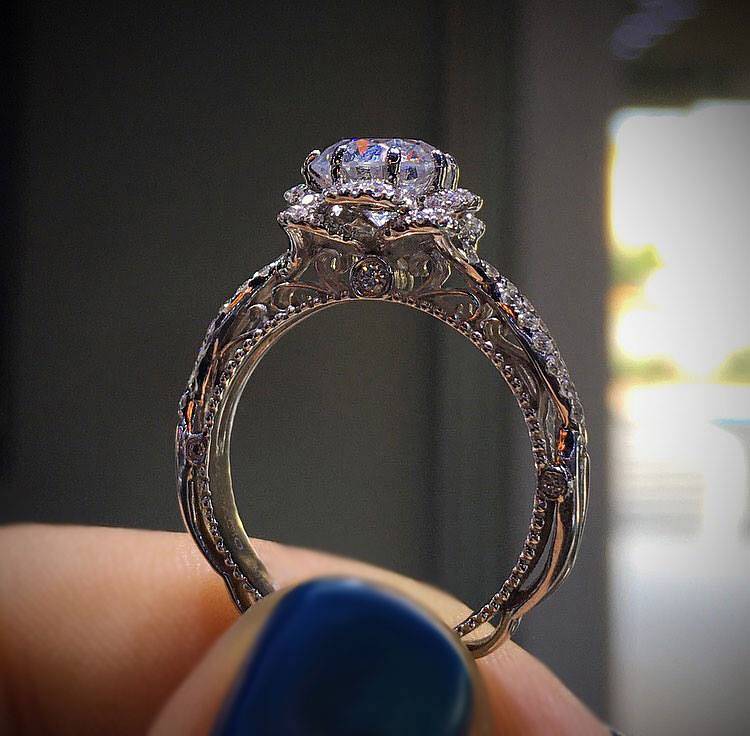 Another floral stunner, this Venetian halo has diamond petals that unfold, and a gorgeous, vine-like scroll pattern that forms the base of the diamond lace shank.
4.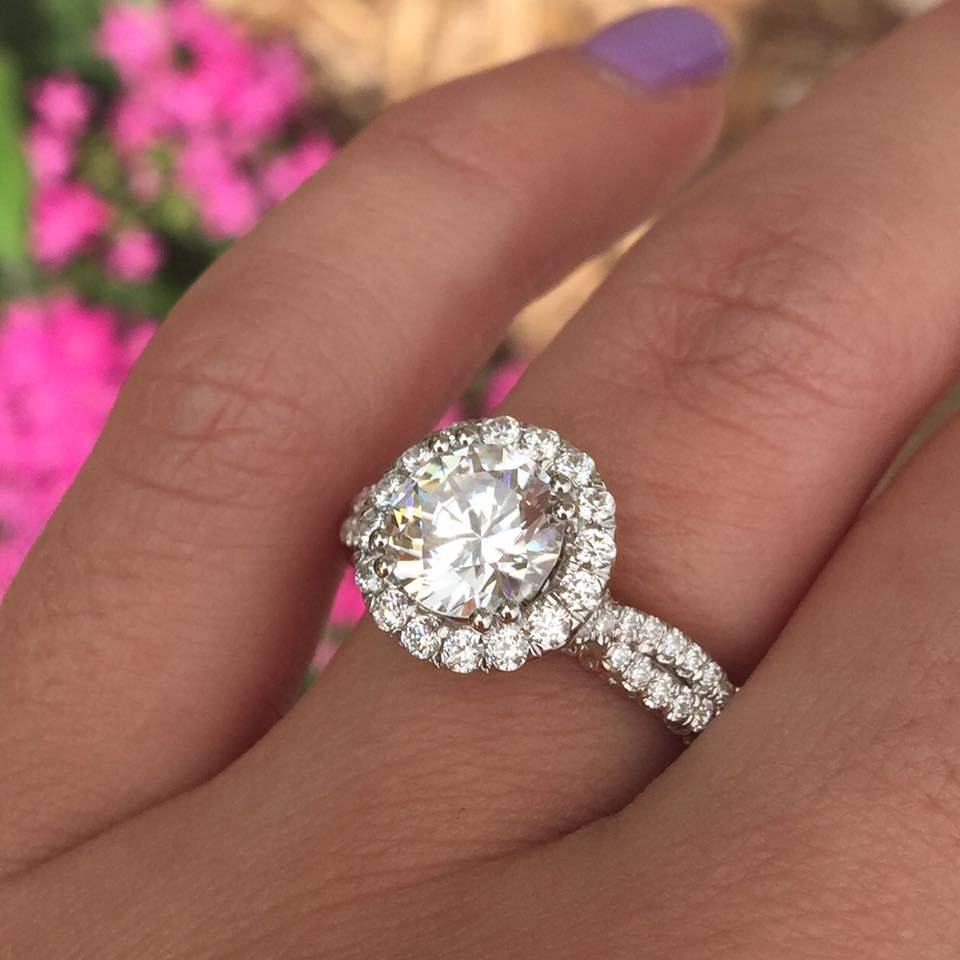 Hello, halo! This is a large halo with a shared prong style that gives it a more sculpted and scalloped look. The large diamond lace shanks are tightly intertwined to keep the look blingy, but refined.
5.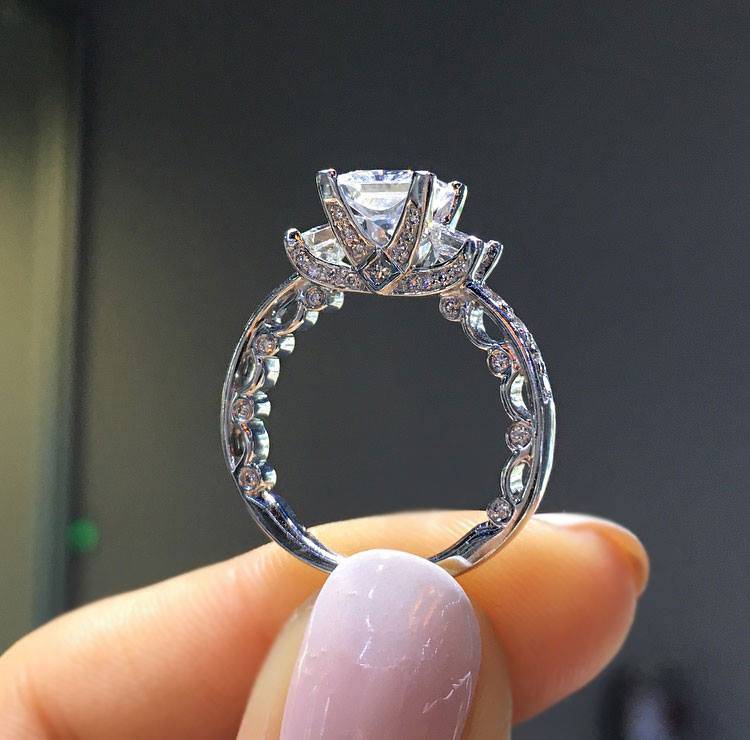 We LOVE this amazing structured princess cut three stone engagement ring from the new Paradiso collection. Those diamonds are more than pretty decoration – they create breathing room on your finger and stop the ring from spinning.
6.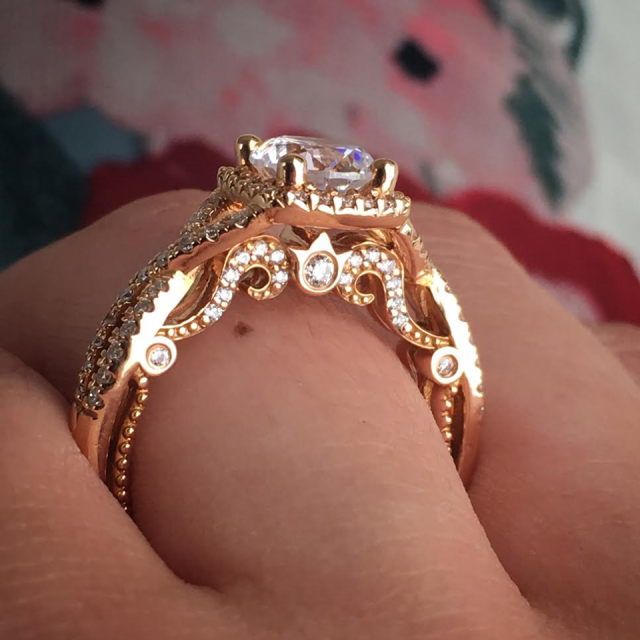 Oh, rose gold. It's no secret that rose gold and Verragio go hand in hand like your ring finger and this ring. In fact, this ring is so great we had to feature it twice.
7.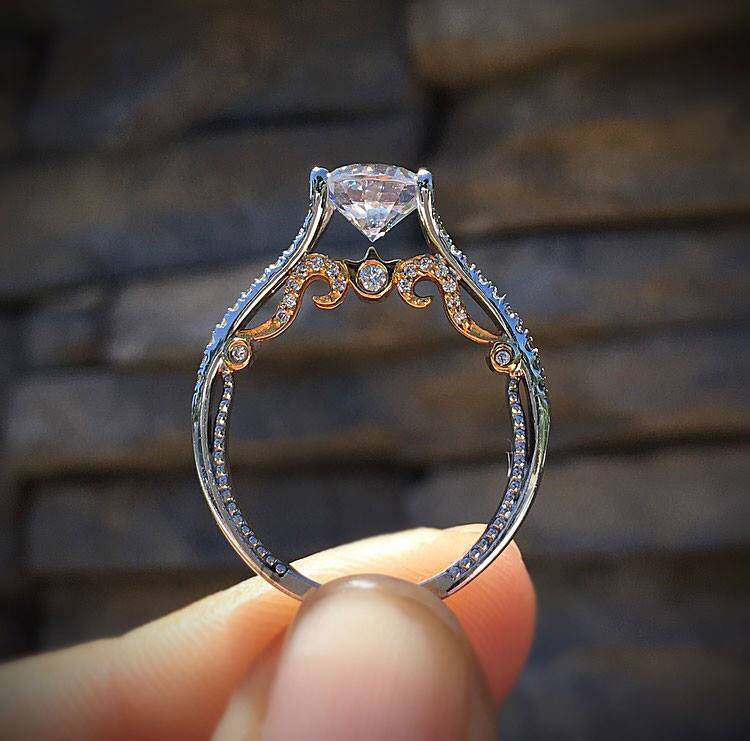 A simple, stunning, split shank solitaire demonstrates that even Verragio's most pared-down styles have secret, beautiful details.
8.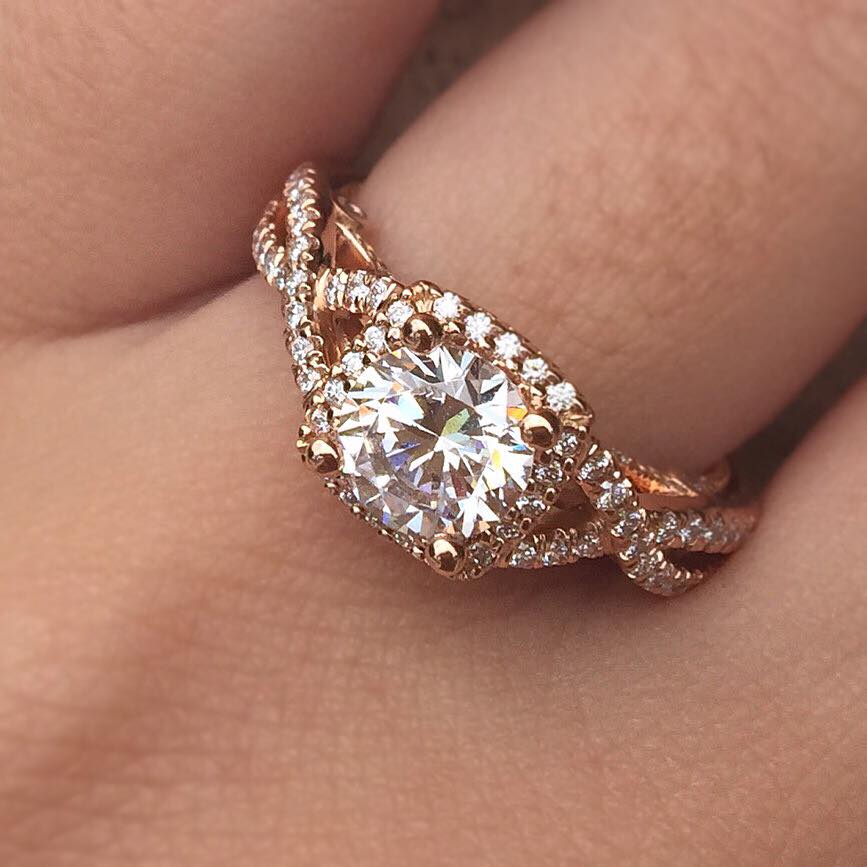 Another cameo from that rose gold Insignia halo, with its soft square halo and twisted shanks, you can see why it's on this list twice.
9.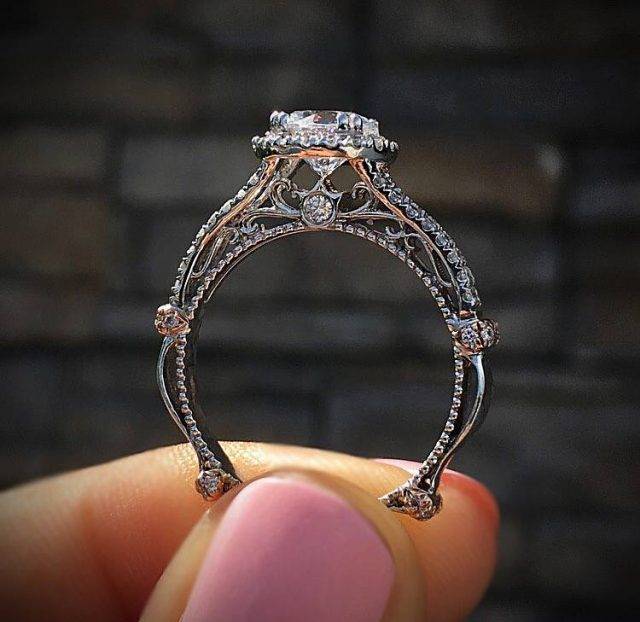 Parisian perfection! We love those sculpted waves of white gold add such a feminine, elegant silhouette to this halo.
10.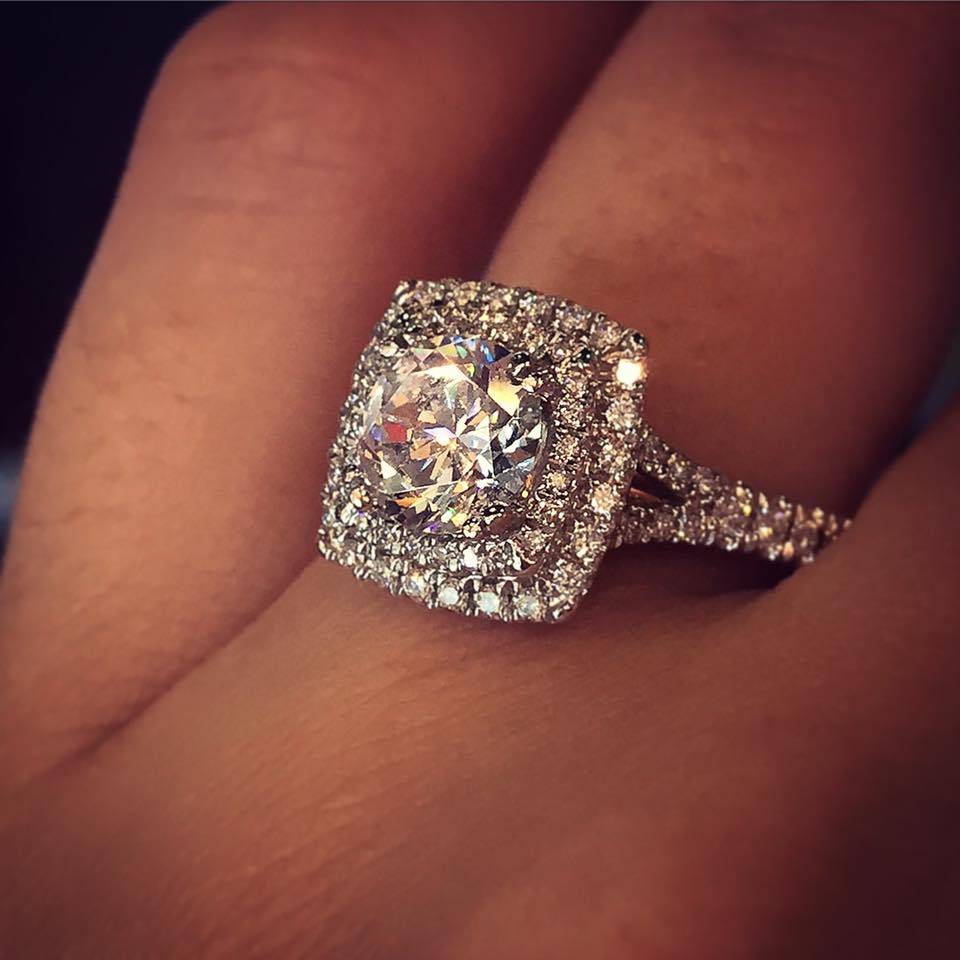 This split shank double halo is PERFECT! We love the soft square halo, it's bowed out to create even more visual weight, and the gently fluted split shank adds the perfect touch of delicacy.
11.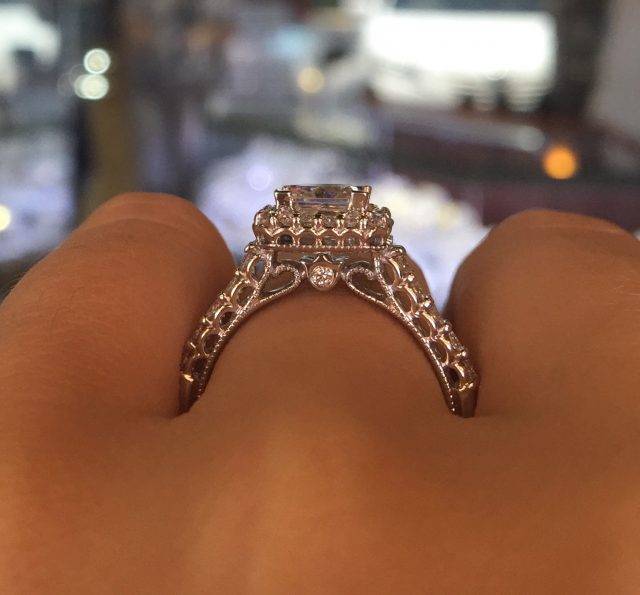 Verragio's Classic collection takes their most popular designs and makes them even more affordable. The rings in this collection are perfect for Verragio admirers on a budget. This particular ring features a precise princess cut halo with a pretty scalloped shank.
12.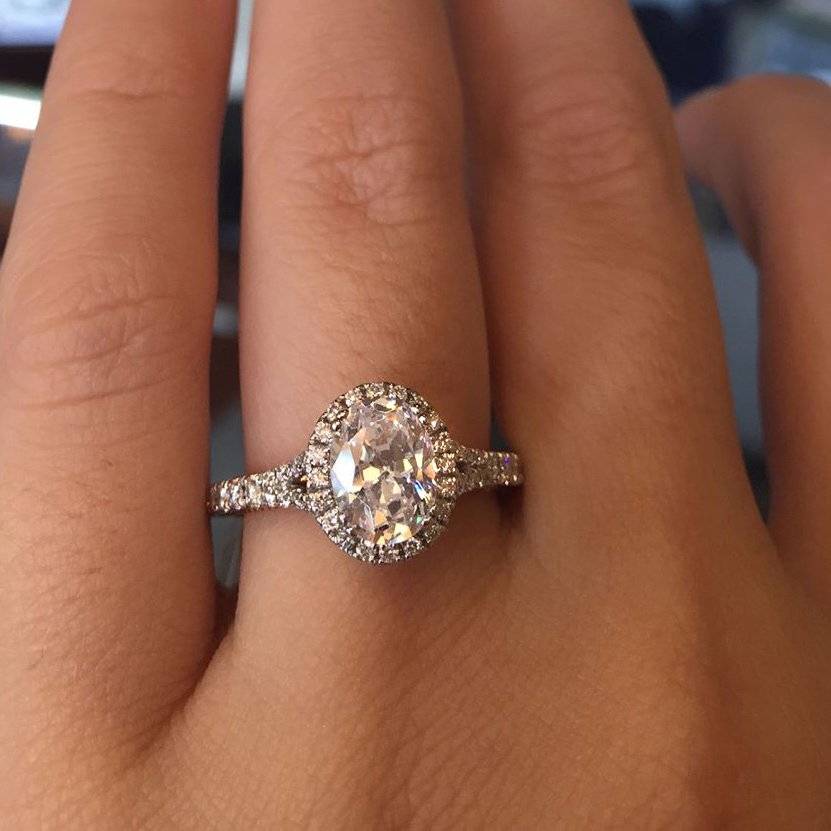 An oval halo that takes our breath away! We love the elongated diamond halo, but pay attention to those fluted split shanks. There are large diamonds that make up the bulk of the shank, but before they meet those mini-split shanks they become small, stunning micropave to create a smooth transition and a supportive backdrop to the star of the show: your center diamond.
13.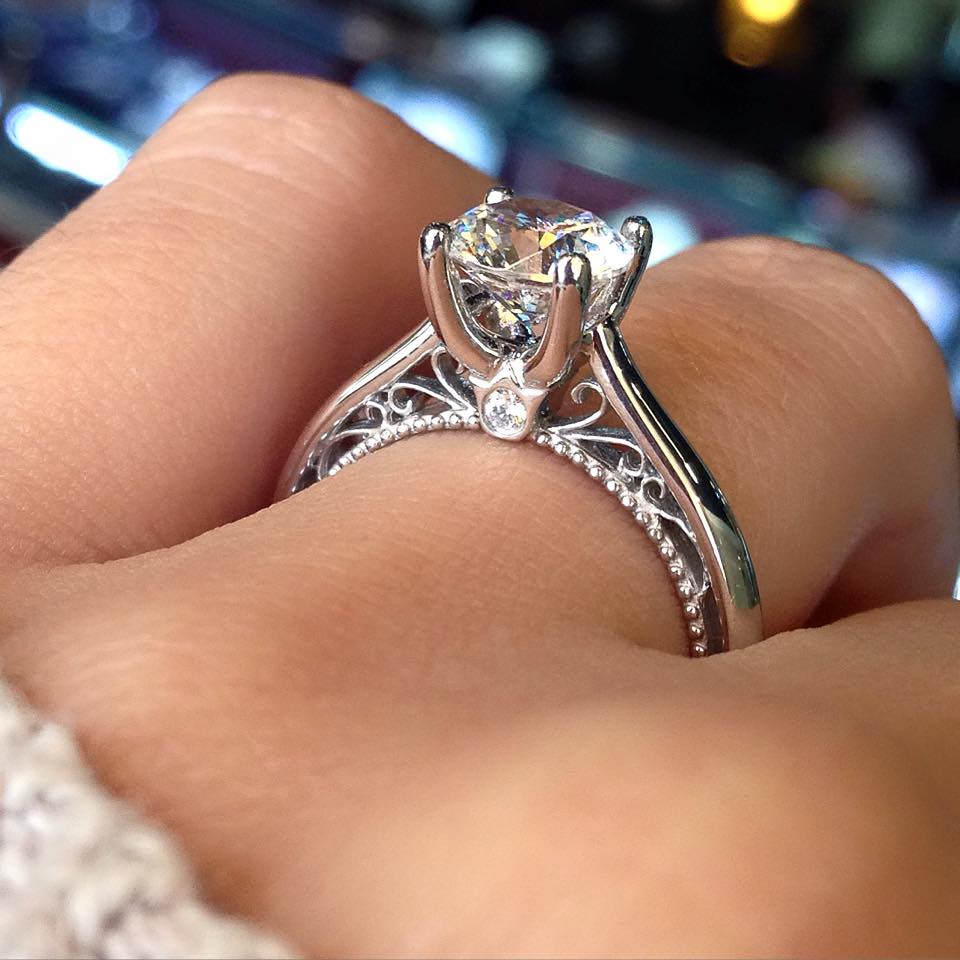 Another demonstration of Verragio's subtle details on a solitaire. Smooth, perfectly polished prongs and a delicate band still show off scrollwork and French beading, plus Verragio's signature diamond gallery.
14.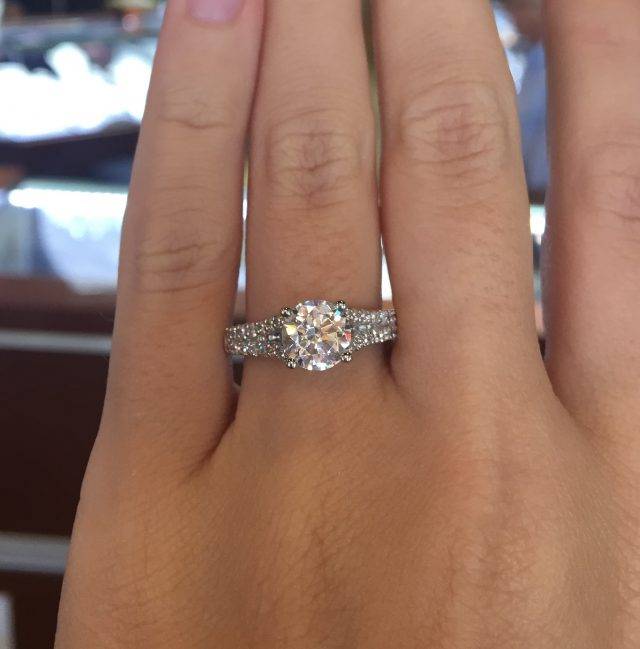 This bold double shank creates the glittery backdrop for the center diamond of your choice. The space between the two grows gradually larger before meeting in the fabulous gallery.
15.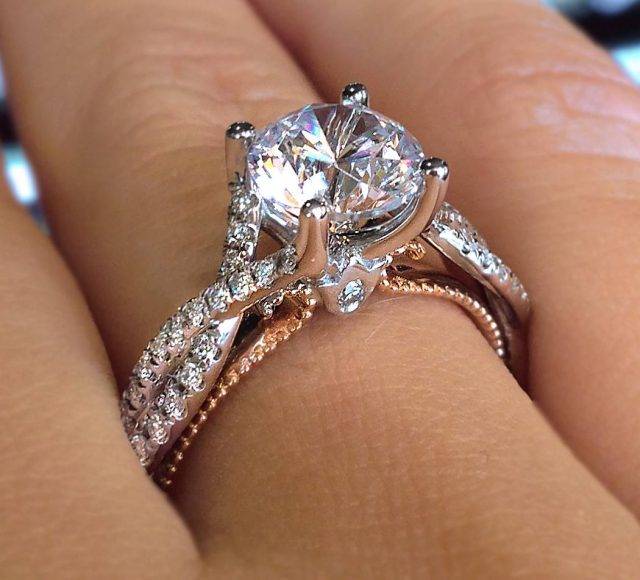 This diamond-studded lace shank solitaire is so elegantly twisted. The glittering diamond bands give way to the smooth, perfectly polished prongs. The side profile boasts rose gold scrolls and French beading.
16.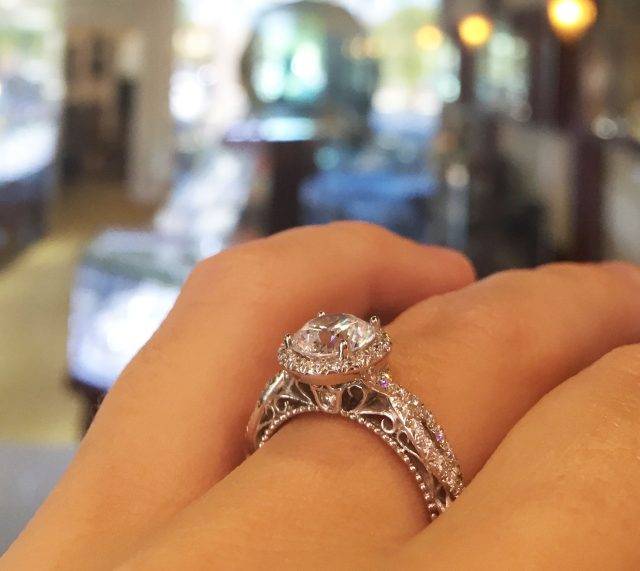 Another intricate Venetian halo! We love the way Venetian rings double down on opulence – there is no angle of this ring left untouched, undersigned, and un-diamond-studded.
17.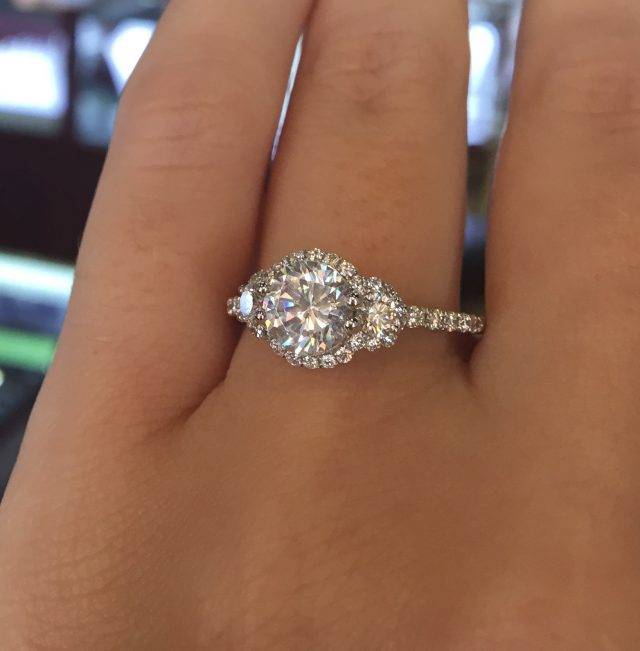 Meet Verragio's take on the three stone engagement ring. Three beautiful round brilliants enclosed in one, scalloped halo that interconnects all three. The band is a delicate shared prong round brilliant diamond beauty.
18.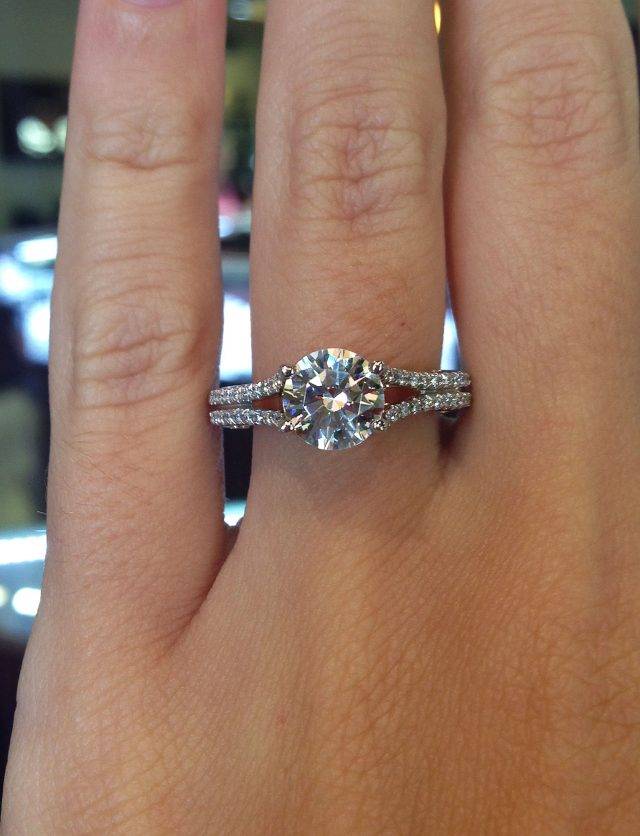 This solitaire is another one of our favorites. Twin bands of diamond pave are stacked upon each other with gently fluted shanks that create the illusion of a split shank.
19.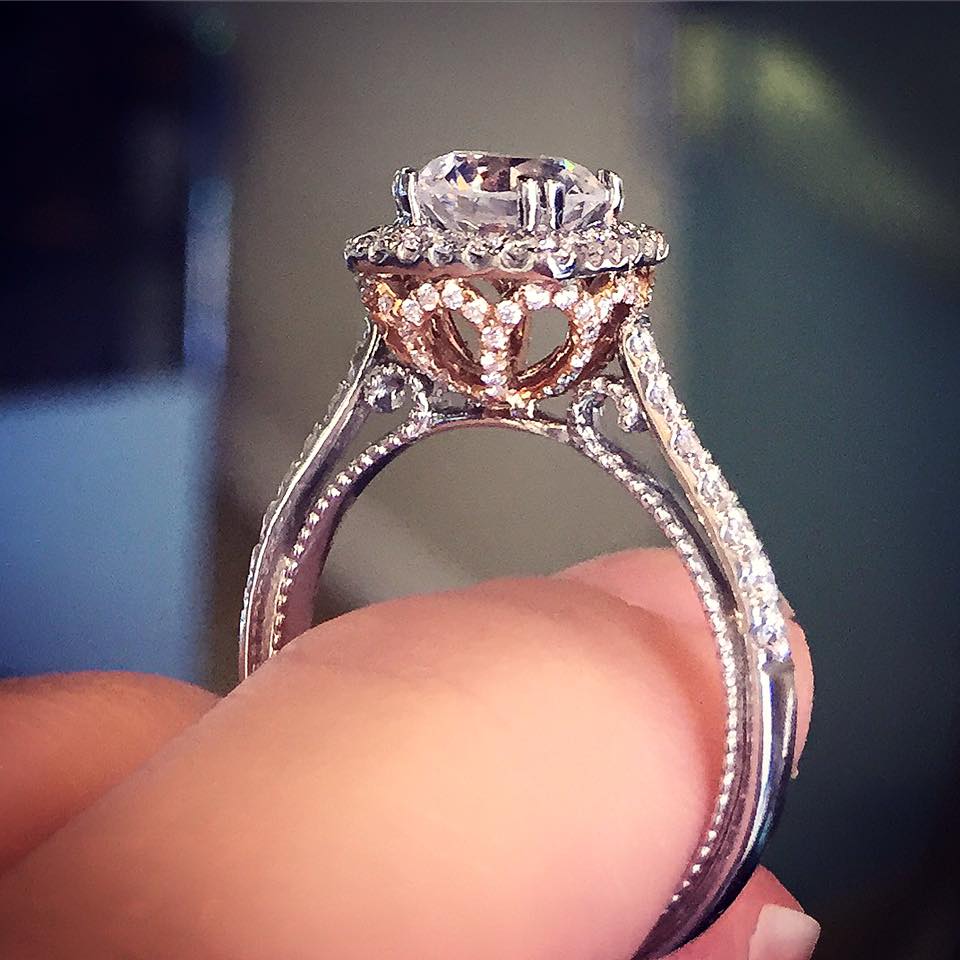 We like to lovingly refer to this halo engagement ring as the Cinderella ring – look at this! The rose gold petals are the most perfect diamond-studded gallery, the French beaded scallops float up to it for a diamond–intense but light-as-air look.
20.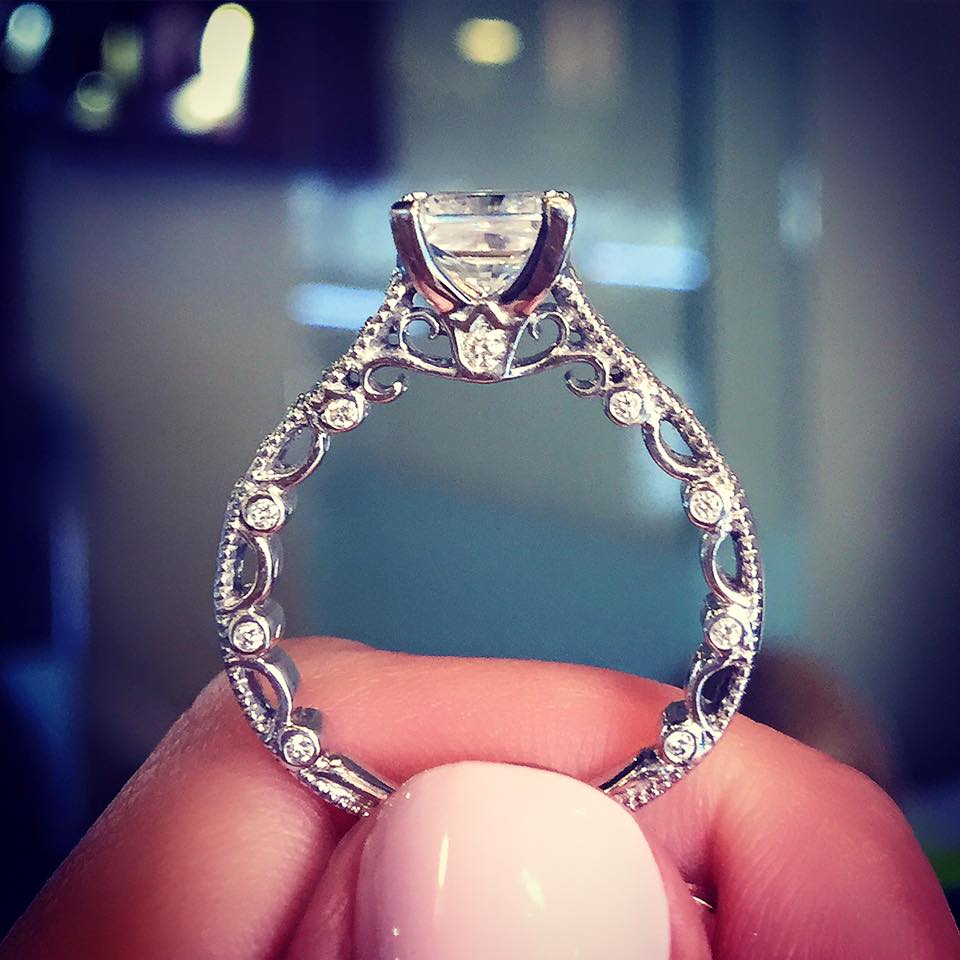 Finally, another stunner from the Paradiso collection. It's a simple solitaire that (of course) has so much more to it than meets the eye at first glance. The scalloped inner face is studded with bezel set diamonds that serve as décor but also keep that ring right where it should be.