Verragio engagement rings provide so much to the next generation of couples. First, they provide beauty. Every Verragio ring is designed to pay homage to feminine beauty. Romantic lace, intricate scrolls, delicate tiaras, and impeccable setting work define these stunning rings.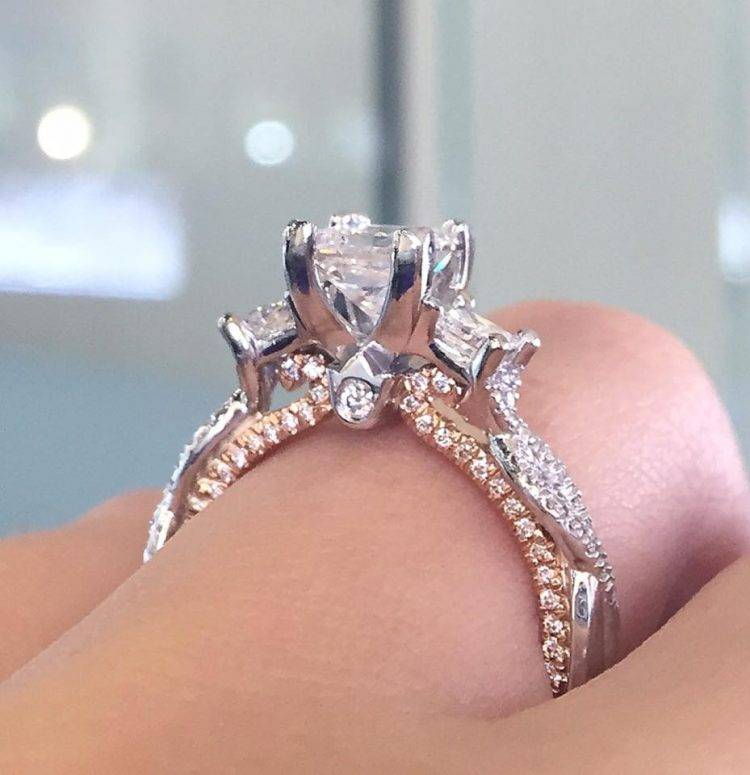 And every collection of Verragio engagement rings appeals to a style all its own. The wrought intricacy of the Venetian collection is no-holds-barred glamour. The Parisian collection is chic, sexy and romantic. The Couture collection is fit for a queen. They all have an essence, and every individual ring in each collection has its own flair that appeals to brides.
But what makes Verragio engagement rings truly special? The ability to customize. The new generation of bride wants a ring all her own. She wants something meaningful, with her own personal touch. Something uniquely hers. Verragio provides the canvas of a ridiculously beautiful setting, then begs brides to put their own spin on it.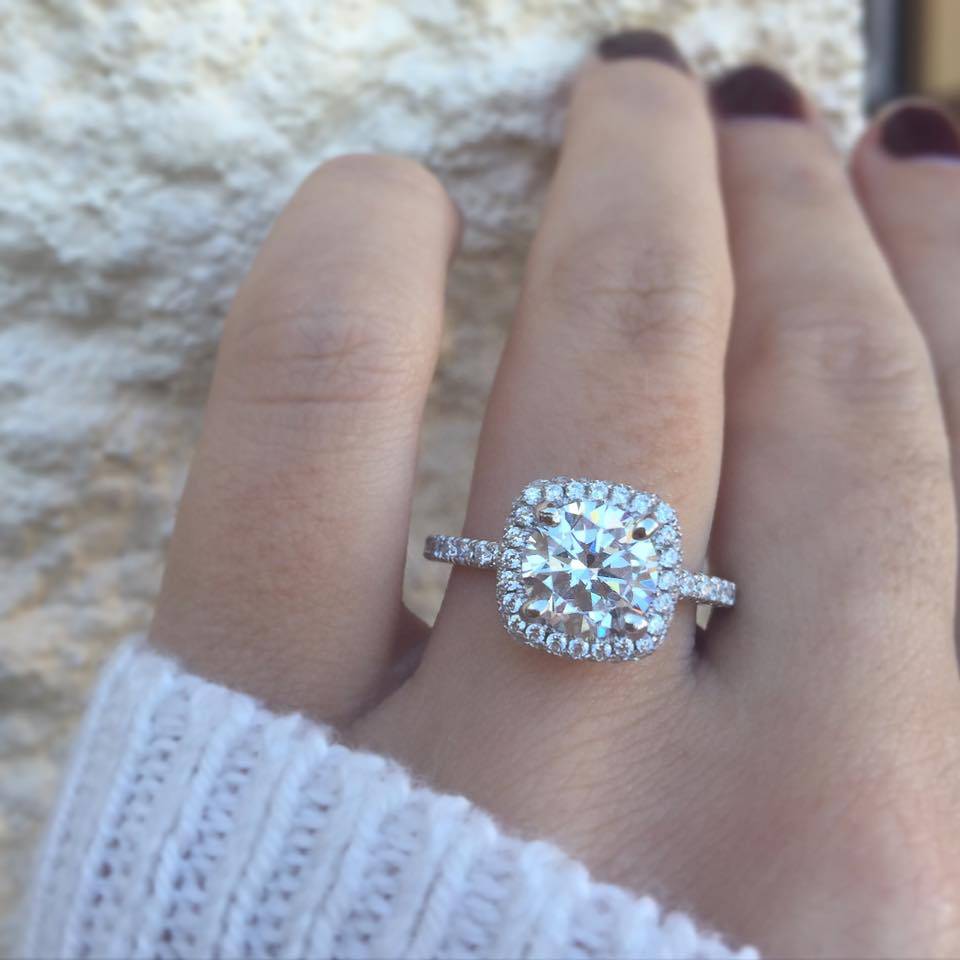 Building your dream Verragio engagement ring couldn't be easier – once you know the ingredients.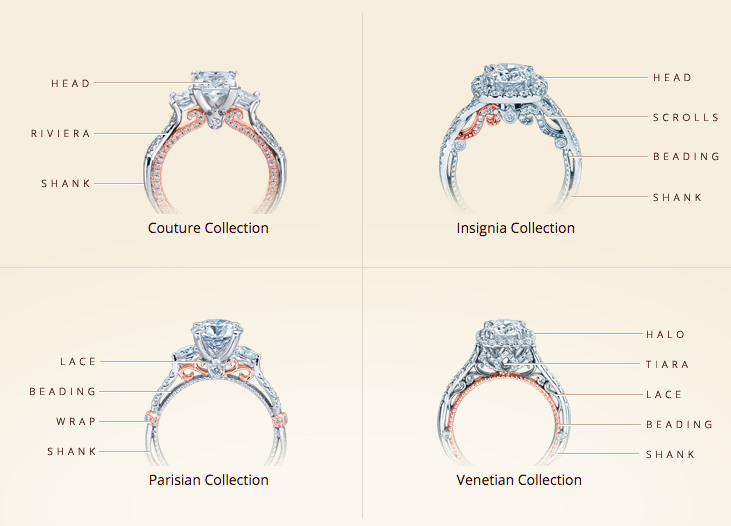 You can customize every single ring in these collections to create a ring that's truly unlike any other. And it's even easier with Diamonds by Raymond Lee as your left-hand man (actually, most of us are women #GirlPower – but you get the point.) We'll work with you or your groom to discuss the finer points of every customization option. We'll sketch out for you any kinds of additions – extra bands, halos, side stones, etc., until we've created something with you that's just right.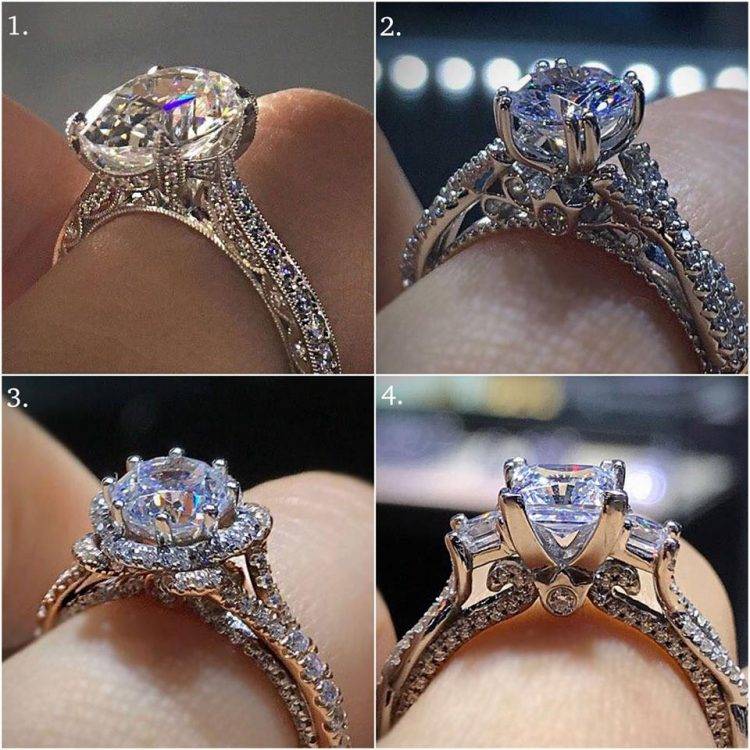 Building your dream Verragio ring is a great alternative to designing a custom ring from scratch. We love our custom design work, but it gets tricky when a couple wants something that looks exactly like Verragio…but isn't. We'd rather honor the integrity – both structural and design – of Verragio engagement rings by working off of the genuine article to create exactly what you're looking for. No attempt at recreating the real deal will be precisely as perfect, so why not start with what you love?
We work with you to ensure that we create the right ring for your vision and your wallet – a custom ring, even a customized designer ring – doesn't need to blow your budget! And by working off of Verragio engagement rings' already intricate and eye-catching base, you eliminate the need for additional carat weight. Those trademark Verragio halos have a knack for making every center stone look huge.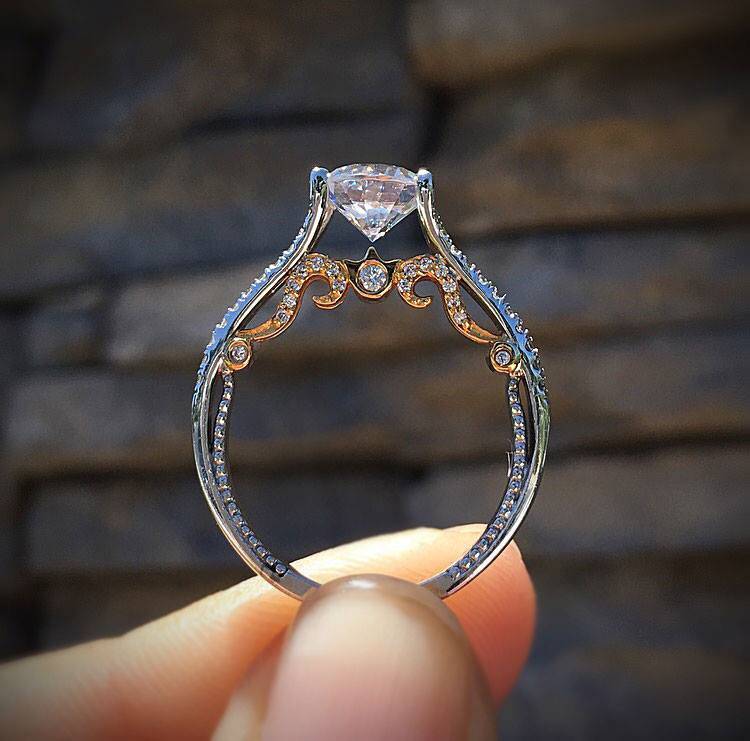 If you desire an engagement ring with as much personality as it has romance, building your perfect Verragio ring is the answer. Visit our beautiful, state of the art showroom, let us pour you a glass of champagne, and let's play dress up. By trying on the different collections you'll quickly get a feel for which elements you like and in what metals. Not local? We're the fastest iPhoneographers in the South. DM or e-mail us and get ready for the best video finger fashion show you've ever seen. We never let long distance get in the way of our love for our clients!
We love you, and we love Verragio. We love making your dreams come true with those settings. We love love. So fall in love with us and say hello to your perfectly designed, built to perfection, Verragio engagement ring.