Engagement and Wedding Rings at Diamonds by Raymond Lee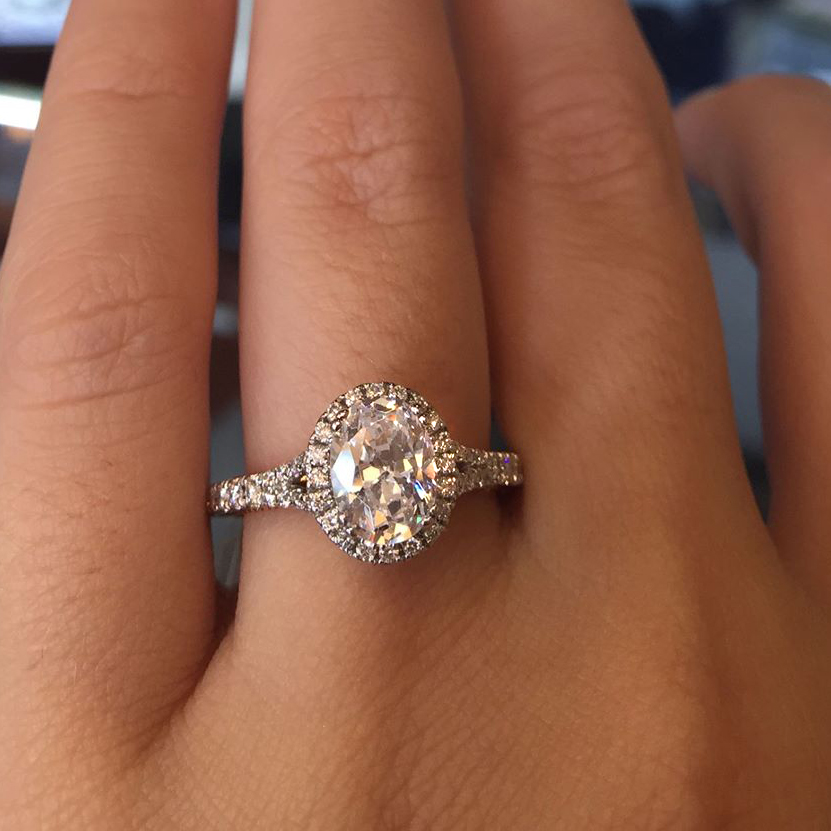 At Diamonds by Raymond lee, we're bringing more to you than just the very best in designer engagement and wedding rings. Yes, we are authorized retailers for the best of the best – including Tacori, Verragio, Simon G. and more. Yes, we've got a ridiculously awesome (and huge) showroom full of more stackable wedding rings than you can imagine. But we're more than just beautiful – we've got substance too.
Okay, okay, we're substantially beautiful. Because it's true that our diamond concierge and leadership have chosen the best brands in the bridal jewelry world to stock. But it's also true that our discerning customers demand incredible diamonds to set in those rings.
And that's where our team of diamond experts comes in. They sort through the best in the diamond industry to choose only the very best diamonds for our large, but curated, hand picked selection.
These gorgeous stones can come loose, GIA certified, impeccably cut, and or weighing more than a small child. But they all have one thing in common: excellence. And occasionally (alright, more than occasionally) we'll come across a diamond so stunning, so inspiring, our master jewelers just have to get their hands on it.
And when that happens? Magic. A special brand of magic that gets embedded into every one of our own creations, the Diamonds by Raymond Lee Collection. We like to design these rings with our clientele in mind. So the designs are necessarily opulent, fashion-forward contemporary twists on classics. And the focus is always on the diamonds. Especially when it comes to our candy colored fancy colored diamonds. There's just nothing like them, and there's only one place in South Florida to shop for every color of the rainbow.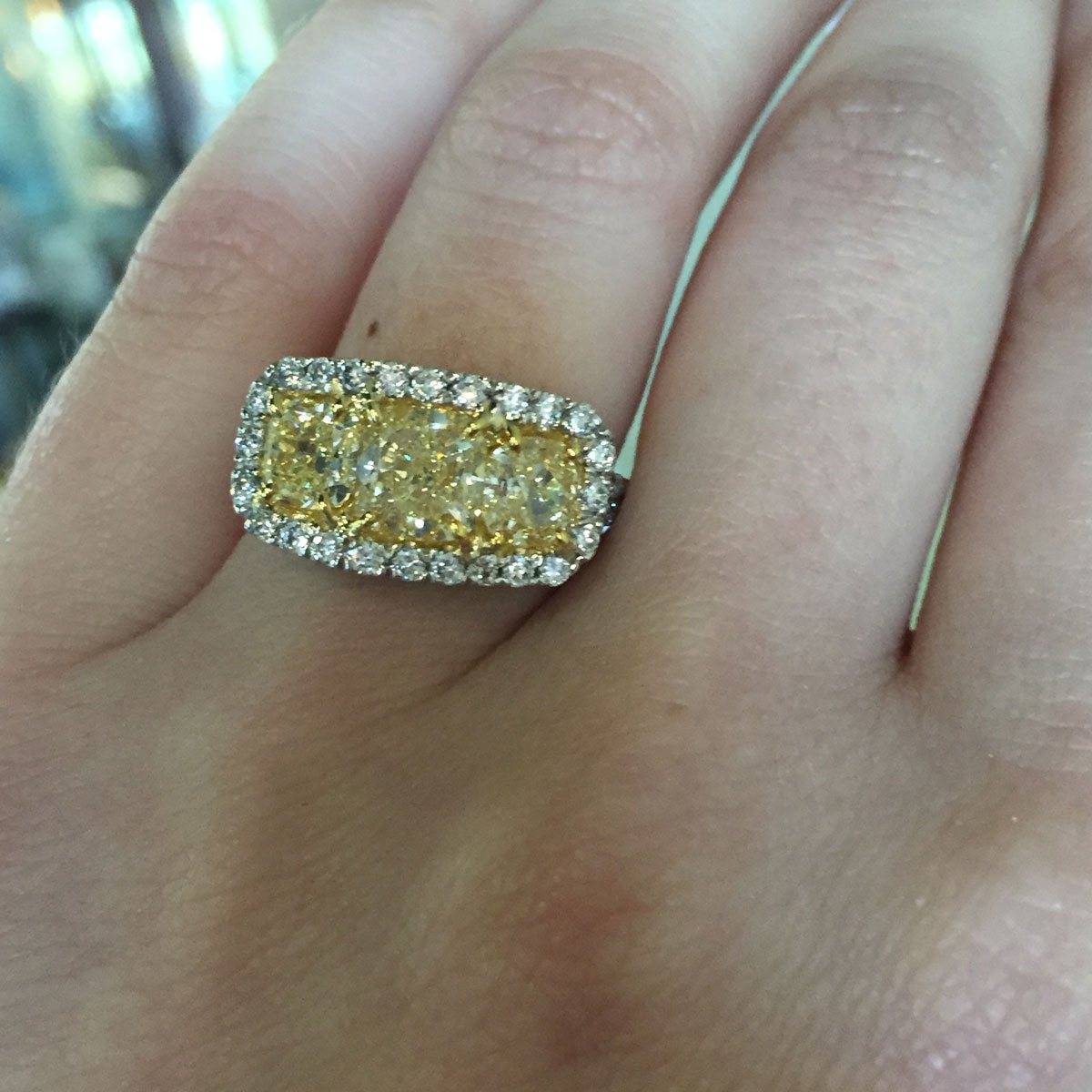 This platinum setting features three amazing fancy yellow cushion cut diamonds weighing 2.94 carats in total, with beautiful VS clarity. The white diamonds are approximately 0.68ctw of Round Brilliant Diamonds, G/H in color and VS in clarity.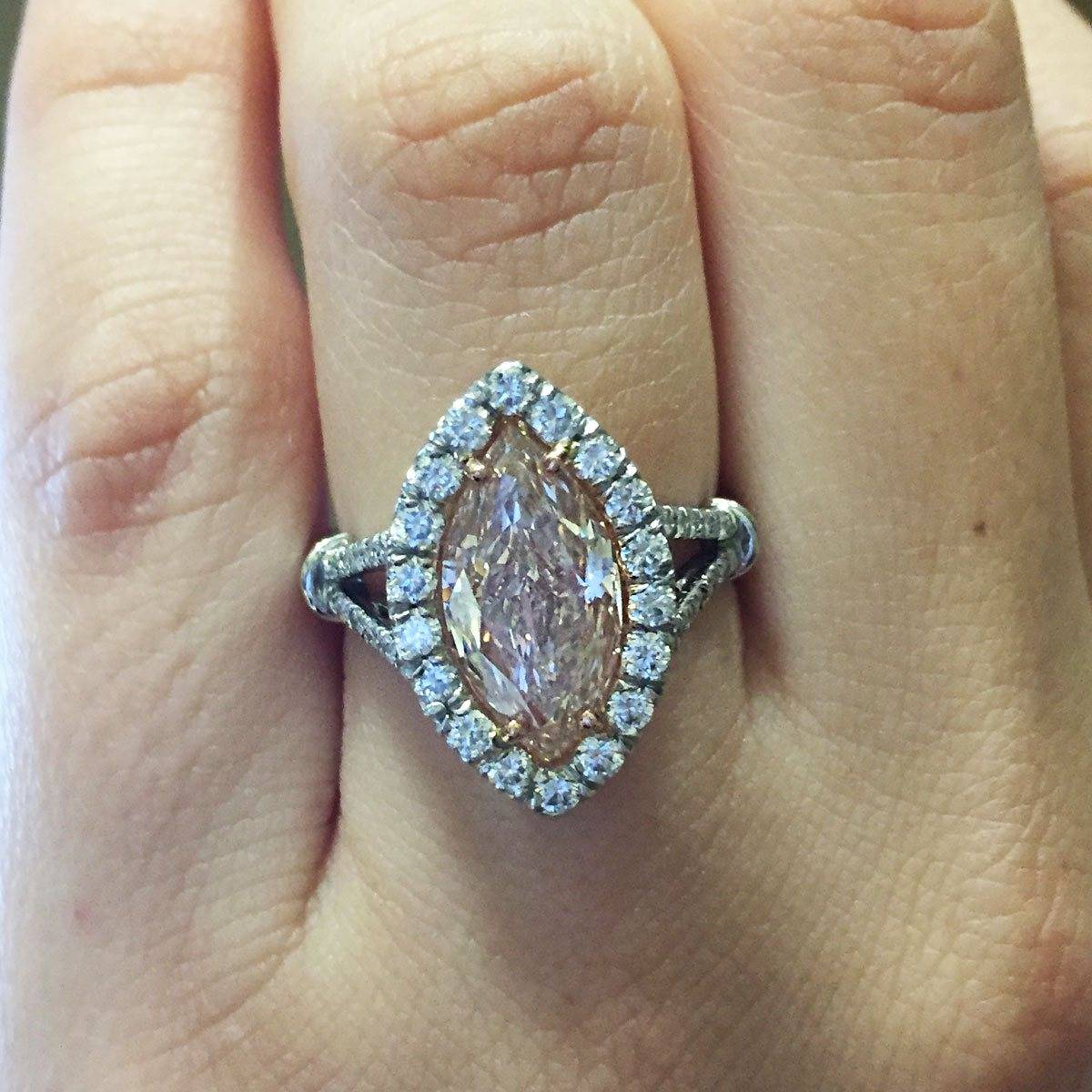 D
This beautiful marquise ring features a light fancy pink-brown diamond with VS clarity weighing a solid 3 carats. The white diamond halo and accents on the split shanks are about .74ctw G/H in color and VS in clarity.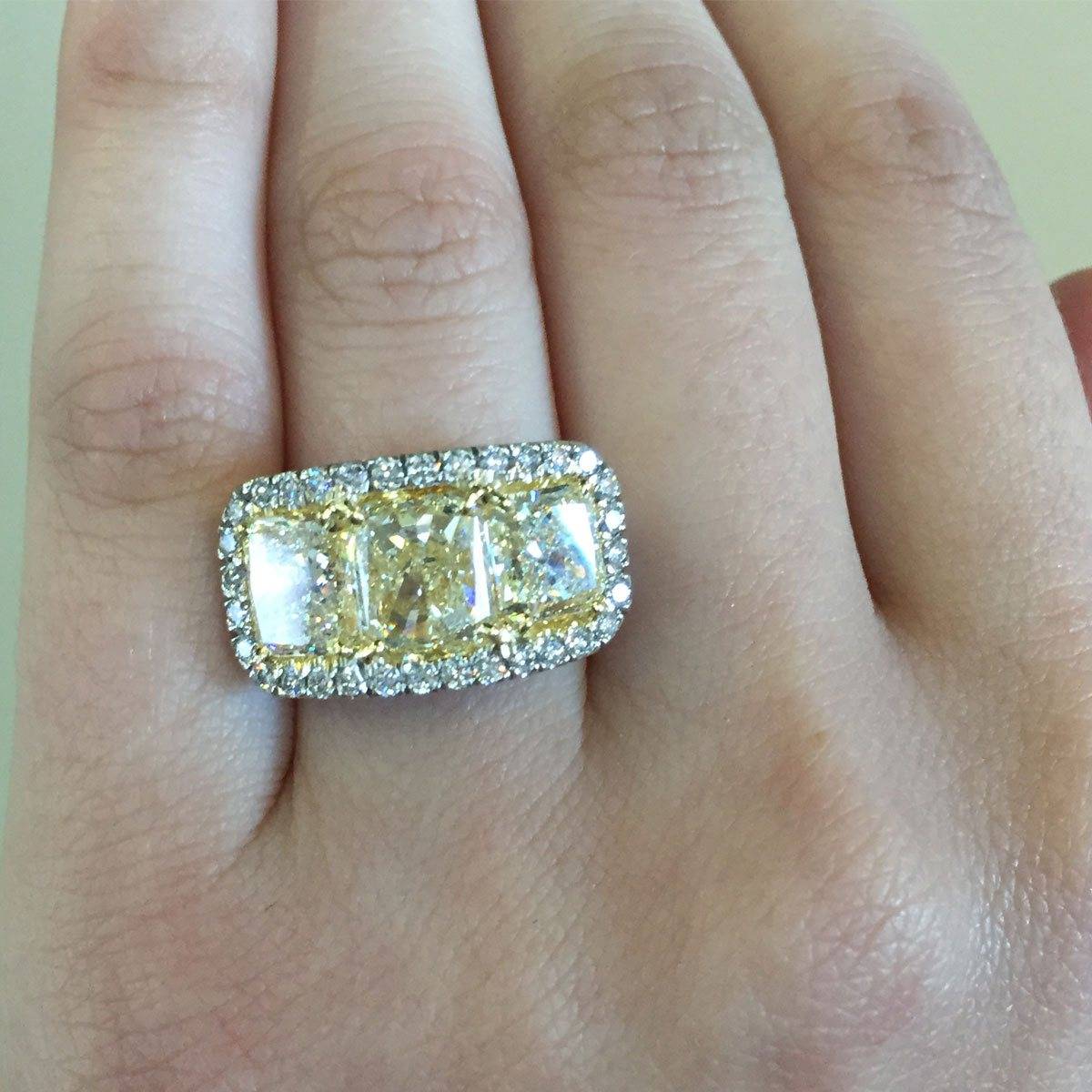 Like the first ring, we saw three beautiful stones and just couldn't split them up. This time, radiant cut fancy yellow diamonds get the spotlight, weighing 5 carats total and VS in clarity. The white diamond halo is made up of 0.70ctw of Round Brilliant Diamonds, Diamonds are G/H in color and VS in clarity.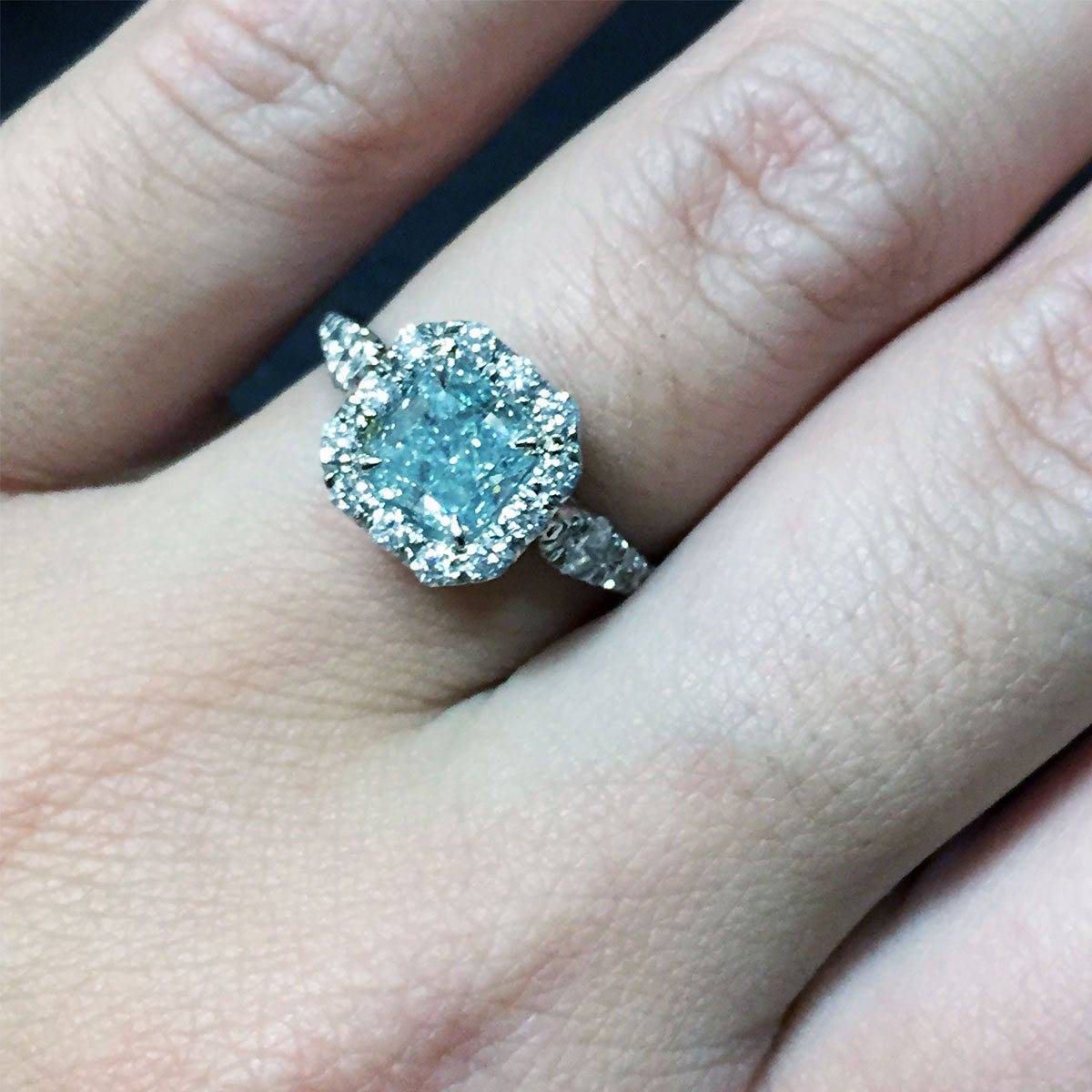 Finally, this stunning blue diamond engagement ring is a look unlike any other. The gorgeous center diamond is a natural Fancy Blue Green cushion cut diamond weighing 1.20 carats. The cut corner halo and tapered diamond shanks boast an additional .60 carats total of round brilliant white accent diamonds G/H in color and VS in clarity.
Our Diamonds by Raymond Lee Collection is just a small sampling of what our designers and master jewelers can dream up. If you're looking for custom engagement rings and custom wedding rings, look no further – let us make your dreams come true too.