Owning a Rolex watch is owning a piece of history. An iconic luxury watch brand with some of the finest models and collections in the world. It is an iconic and stunningly incredible piece of machinery. The combination of fine design and some of the most powerful and potent movements. That is what makes these watches oh so loved the whole world over. There are the Rolex Explorer, Rolex Oyster Perpetual Date and Rolex GMT Master. With all of these you will be wondering which Rolex to buy. One thing is certain though for the best Rolex watch price you come to us at Diamonds by Raymond Lee in Boca Raton. We offer the greatest collection at the very best rates in South Florida. No matter what kind of Rolex watch you are looking for. The price of a Rolex watch depends on the specifics that you are looking for.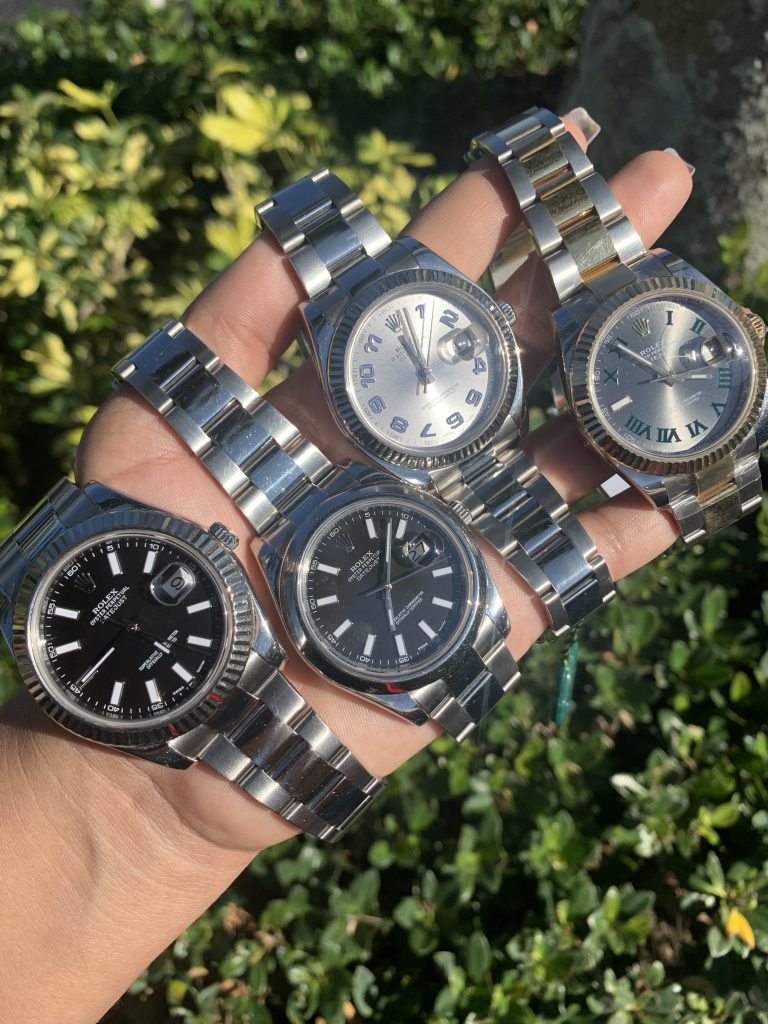 We will go into why you should even buy a Rolex watch in the first place. Then give you just a little bit of information on a couple of the different Rolex watch models that we have. From the classic of classics – the Rolex Date Just Perpetual – all the way to the real unique pieces crafted for those specific moments in time and in a man's life. For example like the GMT Master II as you travel the globe. The Submariner for deep dives and life at sea. As well as the Explorer II because we do not in fact all explore in the same way. Even within the smaller than usual grouping of fine gentlemen who are part of the Rolex watch world. Whether it is for work, for leisure, for sport or for all of the above these are the watches that can take you anywhere. With confidence.
Why buy a luxury Rolex watch
There are some purchases in life that do not just come by because of a specific milestone. Nor is it necessarily for or because of a need that you might have or a particularly intense need. These are the items that make their ways into our lives because of a passion. Of the life style perhaps that we lead. The (time) pieces that allow us to communicate to the world even if just in a small piece who we are. Gentlemen of the type that are out in the world making things happen. Whether that is through a keen eye for business and negotiations. Or making moves across the globe.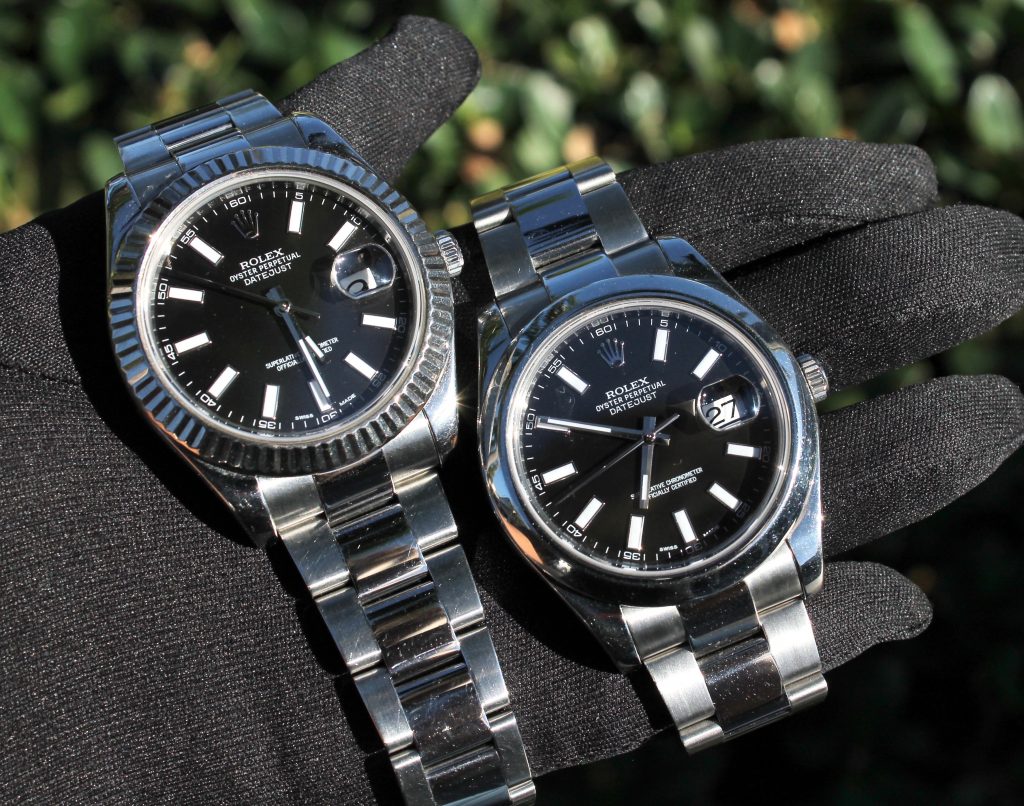 Even if it is more related to your own person away from the daily trappings of your work life. A Rolex watch is very much one of these pieces. The ones that take your breath away while showing to the world what gives you yours. Your passion, your commitment and your level of excellence.
A wristwatch has been the well known accessory of masculinity for a long time. Undoubtedly a truly strong speaker of the sentiment that is a strong standing and strong lasting resilience. A Rolex watch is the one you expect to hand down for generations to come. So why buy one of these accessories? For more than the need for a great wristwatch. One that even Warren Buffett says he only needs one of. That is true by the way – he has owned his yellow gold Presidential Rolex for decades. It is about a legacy. A luxury item for the modern gentleman that is imbued with history yet versatile enough to take on your own personal one as well. There is nothing that can not happen while you have your watch with you. Regardless what that is.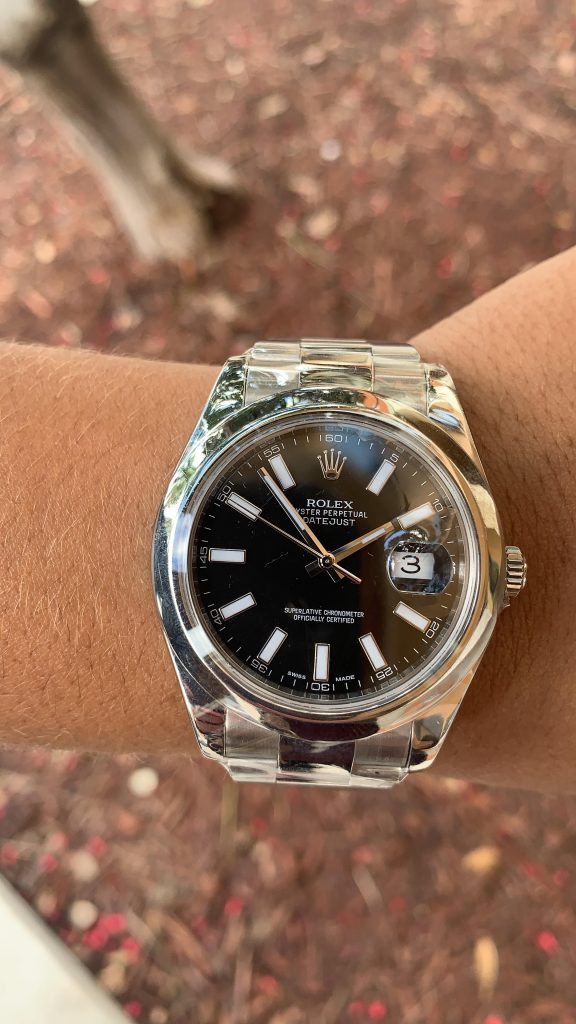 Rolex watch price – comparing how much you pay for an icon
When it comes to the price of a Rolex watch there really is not an easy figure to throw out. It is much more complex than that. Mainly because there are so many intricate details that go into this kind of purchase. The first of which is of course then the model of the Rolex watch that you are looking to buy. The Rolex watch price will depend heavily on this. There are many models and collections from the iconic brand that have come out over the years and it will come as no surprise that each one has its price point. Ready for the curve ball though? Even if you are looking at a specific model then comes the question of the year, the details of which combination of unique precious metals and materials are used.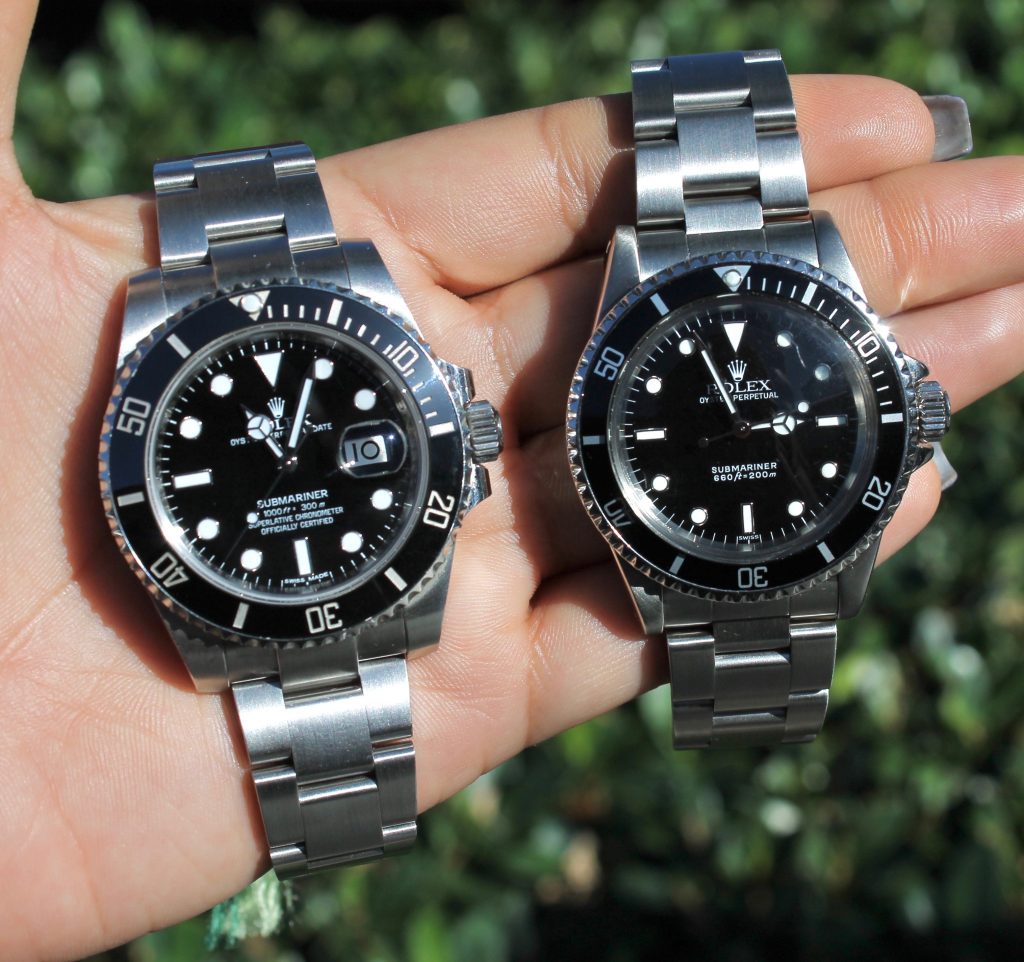 Finally the condition of the watch is next. How it was maintained and if there is any damage. As you can see there are a lot of factors that go into figuring out what a Rolex watch price is going to look like. However we have a pretty easy way to get an idea of just about how much it will be for a certain watch. That is looking at some of the options that are available. For the same model with slight differences. As well as different models. So let us get to it – here are some of the Rolex watch prices for models in our collection. We put together just a couple of watches from our extensive collection.
All of the time pieces featured here are currently for sale! If you are interested in purchasing a Rolex watch from this article just reach out to one of our watch experts at  561 – 990 – 4977 or (561) 623 – 8205.
Datejust Perpetual
When it comes to the Rolex Oyster Perpetual Date Just watch there are truly an infinite amount of options. The icon of icons. This is the classic Rolex that is instantly recognizable. At the beginning foundings of Rolex is when the Date Just watch first debuted. Featuring a date window located at the three o'clock hour marker with the cyclops eye this watch is well known. There is nothing about it that is not totally a Rolex. Also there is nothing about it that cannot be turned into totally yours. From the fluted bezel to the individual hour markers most of this unique time piece can be specially changed and crafted to fit you and your personality perfectly. It is all about the detail and how you pair them up. Which of course then makes it a very difficult mission to give a set Rolex watch price for this model.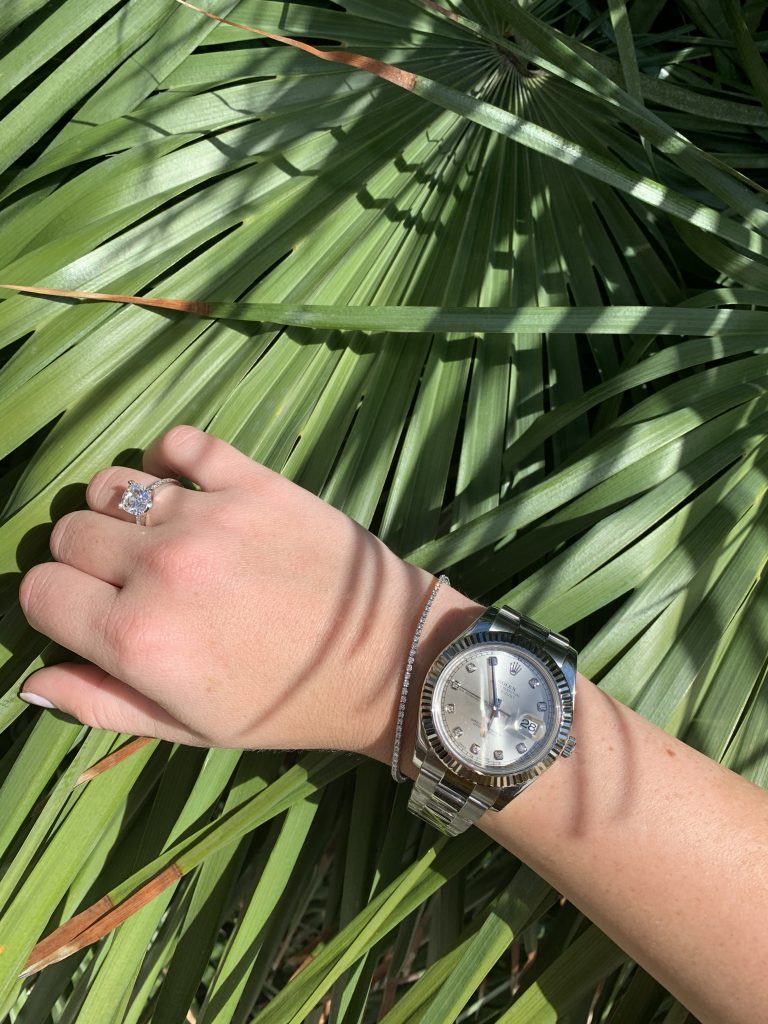 There's a plain classic silver dial and stainless steel watch with luminescent hour markers coming in at $7,950.00
Then you can have a totally unique 126331 two tone Date Just with a chocolate dial turning up the volume at $12,400.00
If you go a little further to a 126331 Datejust and add in a real dazzling set of diamonds all around for an iced out look the Rolex watch price can go to $25,000.00
It all depends on what watch model you are looking at within a collection as well as the details that are going into it too of course.
Rolex Oyster Perpetual date Submariner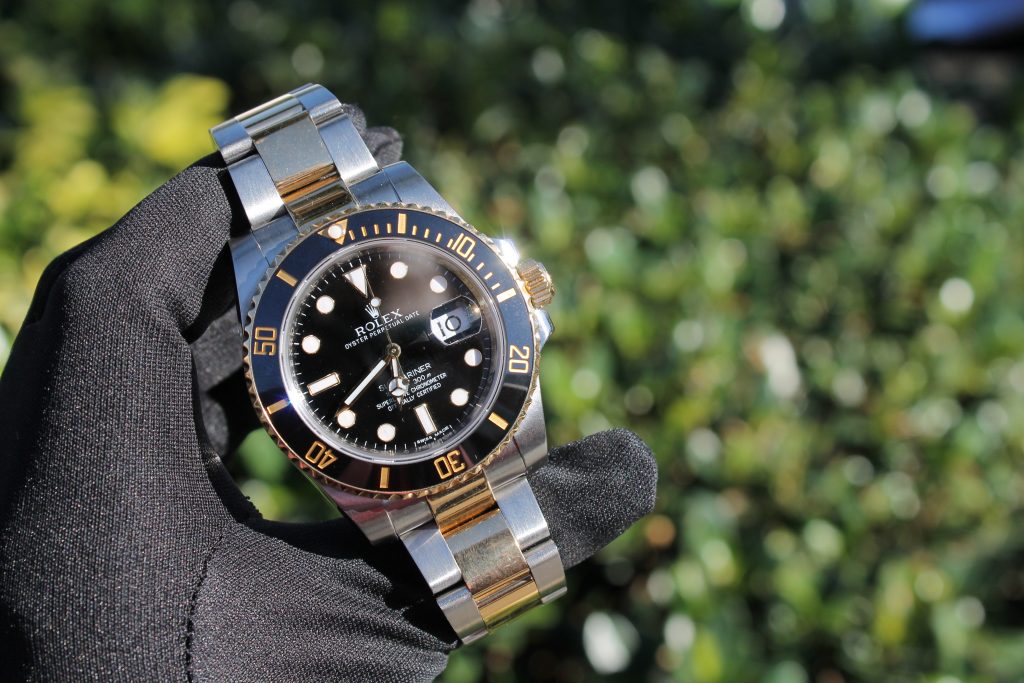 A Submariner is one that really changes up the Rolex watch price. What Rolex to buy if you are an avid diver though? Definitely this one. It is the standard setting luxury watch for diving. The first to break records. And the only one to keep doing so. In a two tone style with a black dial and matching black bi directional bezel this particular model is a little different from your usual. However, if you compare these the Rolex watch price you are looking at are:
$7,995.00 – Rolex 16613 Submariner Two Tone Blue Dial Blue Bezel Wrist Watch
$8,500.00 – Rolex 16613 Submariner Two Tone Black Dial Black Bezel Wrist Watch
$9,200.00 – Rolex 16613 Submariner Two Tone Black Dial Wrist Watch
GMT Master II
Another striking watch with a similar color combination. After all the yellow gold and Oyster steel two tone look is something that Rolex keeps as one of the iconic classic combinations. The GMT Master II is an incredible watch. It has unique functionality to show the time in two different time zones. Allowing you to adjust the time without affecting your secondary time zone. The one below features a Jubilee bracelet as well. Another unique aspect to an icredible watch.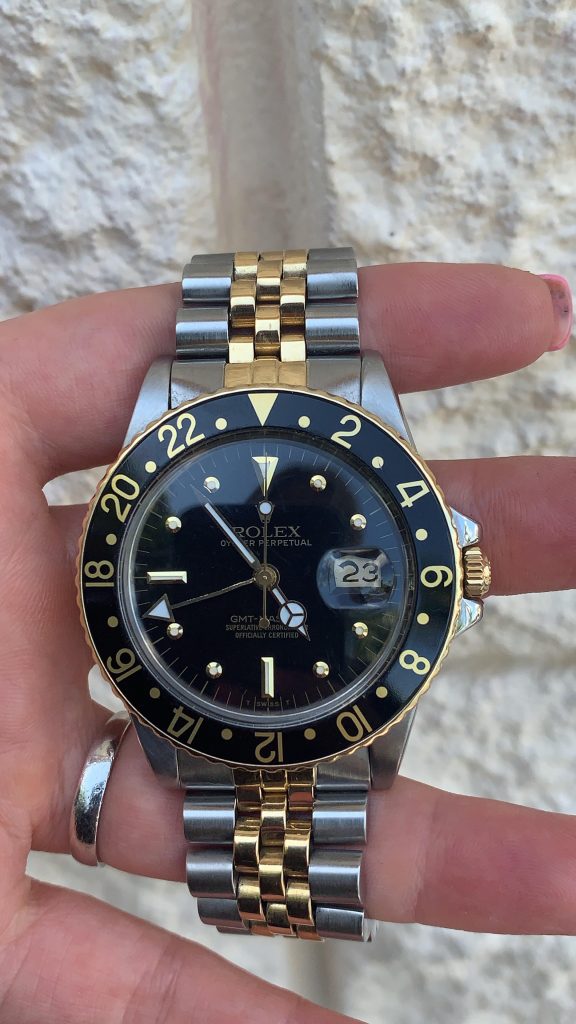 There are a couple of unique special editions of the GMT Master II as well. Including:
$10,500.00 Rolex 16700 Master GMT "Pepsi" Stainless Steel Watch
$15,800.00 Rolex 116710 Master GMT II "Batman" Stainless Steel Watch
$18,999.00 Rolex 126710 Master GMT II "Batman" Stainless Steel Watch
Explorer II
Finally the Rolex Explorer is a really unique watch. It is not one that is easy to find. Specially in a good condition. Pictured below is the Explorer II – an advancement with a look and feel closer to the other classic icons of the Rolex brand. In our collection we have this one available for order as well as a classic original Explorer.
Rolex 114270 Explorer Stainless Steel Black Arabic Dial
Rolex 16570 Explorer II Stainless Steel White Dial Watch
While these are the only two Explorer models currently on our site available for order we do constantly have new watches coming in.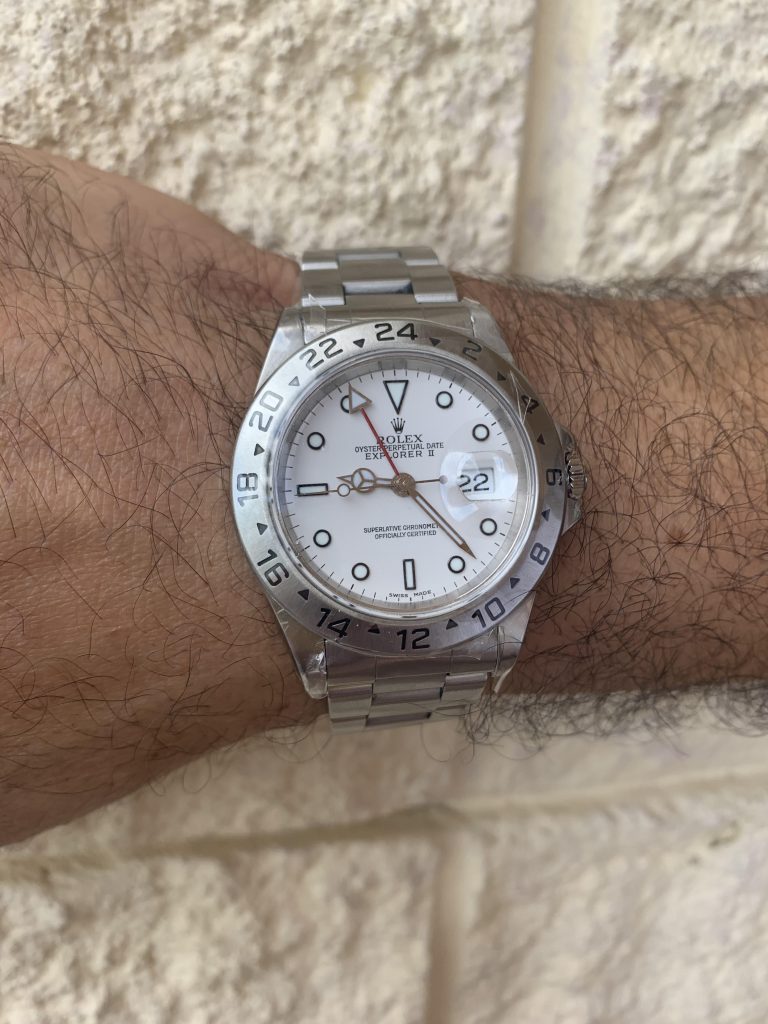 Where to get the best Rolex watch price? Diamonds by Raymond Lee in Boca Raton
Our family owned and family run jewelry stores focus on curating a collection of fine luxury watches and jewelry. From the iconic watch brands known all over the world to the latest and greatest smaller known innovators. It is all about the stunning effect that a luxury accessory can have. The epitome of bringing your luxury life style and personal taste to a head. For a gentleman a luxury watch is your daily partner. Whether you are in the office, on the road or living a sportive lifestyle. These are the time pieces that are not just striking in their looks but they also show off an exquisite level of craftsmanship. The watches are more than just a good looking piece of jewelry. They are elevated to the tools of a trade. The ideal partner for your lifestyle. Intricately designed to operate at the absolute maximum efficiency and performance always.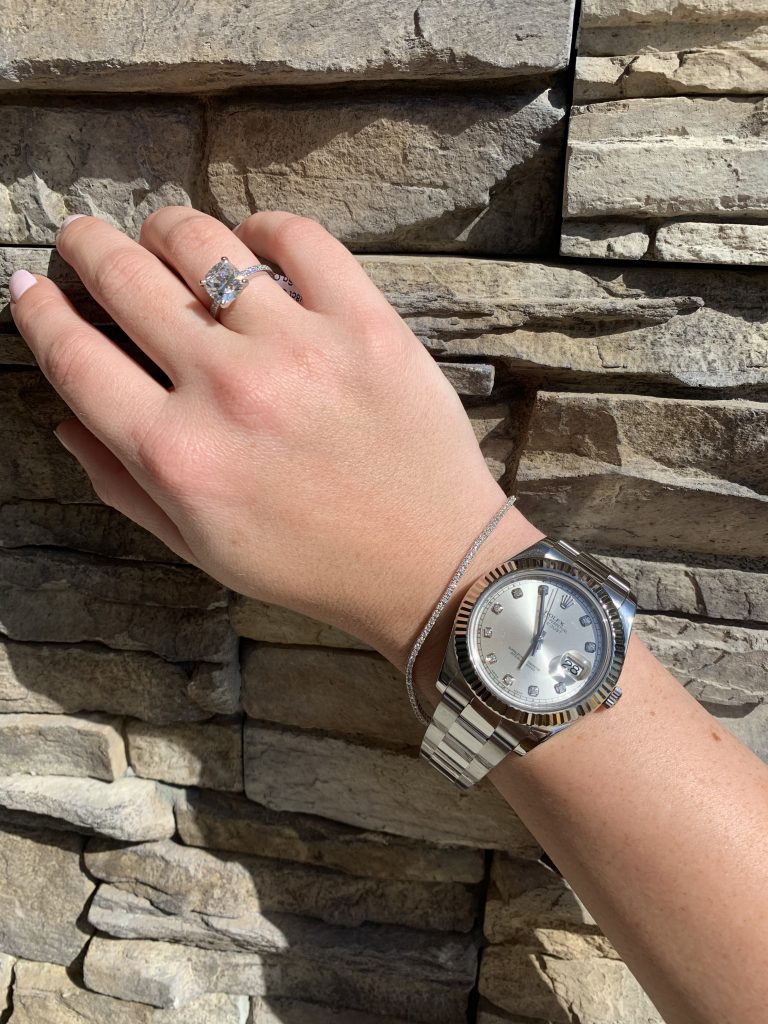 Our luxury watch experts are passionate about what they do and they know everything about them. Trust us when we say that if you are looking for something these are the people that can help you find it. No matter what you are looking for. Whether it is a time piece made in small batches for a limited edition or an iconic Rolex Date Just that speaks to you in just the right way. They have the experience and know how to scour our collection for the perfect piece for you. It is all about pairing your own personality with the ubiquitous and well loved designs of the world's greatest brands. Of course if you want to then take it one step further we can turn your piece into something even finer. A personalised watch that speaks to your own preferences. Whether with diamonds, gems and precious stones or metals.
Our locations:
All of our locations in Boca Raton are easily accessible from anywhere in South Florida. You can visit us any day of the week (more information on our times below). Whether you are coming from East or West South Florida you can easily come to our stores. Both are expertly designed for your comfort. See our extensive collection of Rolex watches and find the perfect one for your personal collection. Whether it is your first Rolex watch purchase or the missing piece to round out your looks. Our experts can help you find the perfect piece. Answering all of your questions and ensuring you can make a confident and knowledgeable purchase. 
Email: in**@di******************.com
East Boca:
East Boca Local Jewelers: 2801 N Federal Hwy, Boca Raton, FL 33431
Hours: Monday – Friday 11 am – 7 pm | Saturday 10 am – 5 pm | Sunday 12 pm – 5 pm
Phone: (561) 623 – 8205
West Boca:
West Boca Local Jewelers: 22191 Powerline Road #12 b, Boca Raton, FL 33433
Hours: Monday – Friday 10am – 6pm | Saturday 10am – 5pm | Sunday Closed
Phone: 561 – 990 – 4977