What to Expect at Boca Concours Day 3 – Sunday's Main Event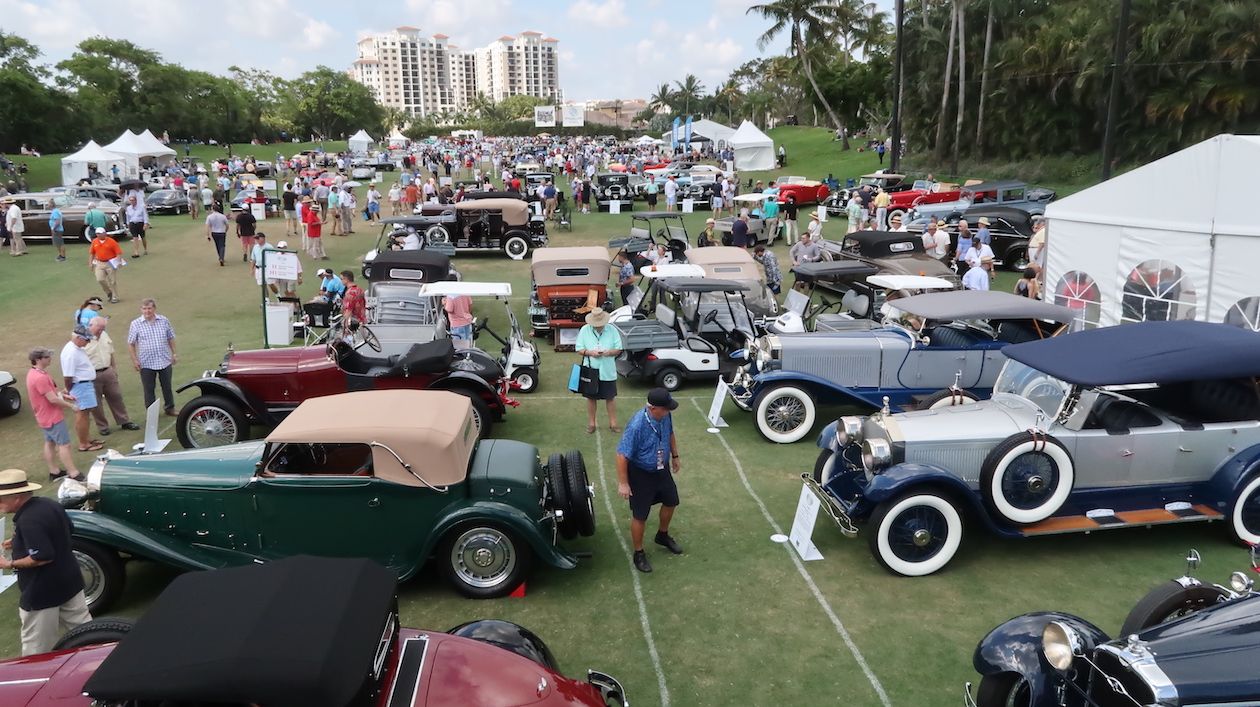 With the 2020 Boca Concours d'Elegance commemorating its 14th annual car show this weekend, as a member of the board, we thought we'd give you the inside scoop on what to expect from Day 3, The Main Event, which takes place on Sunday, February 9th.
For those who missed our previous posts on the 14th annual Boca Concours, here are some exclusive details for Day 1 and Day 2.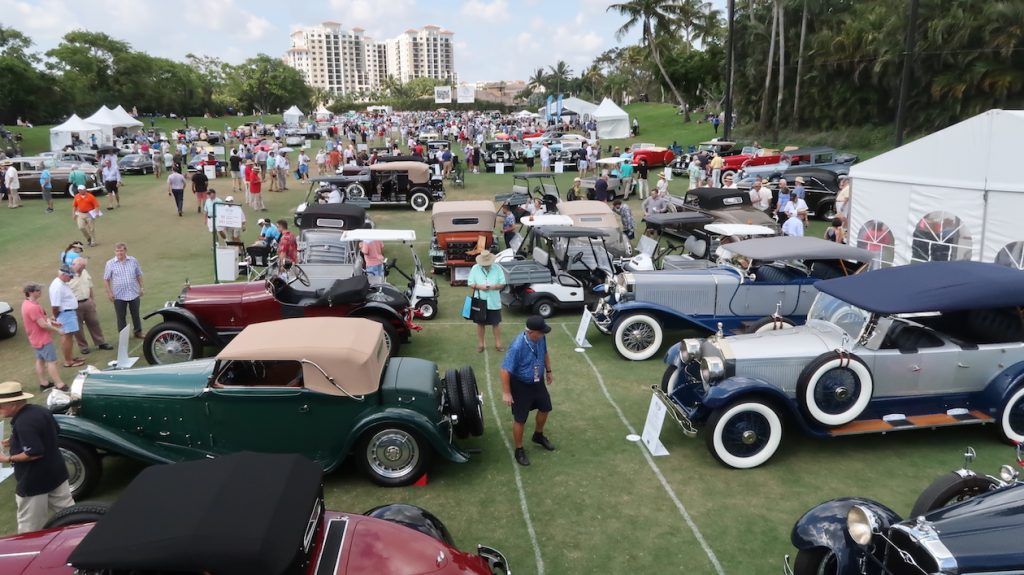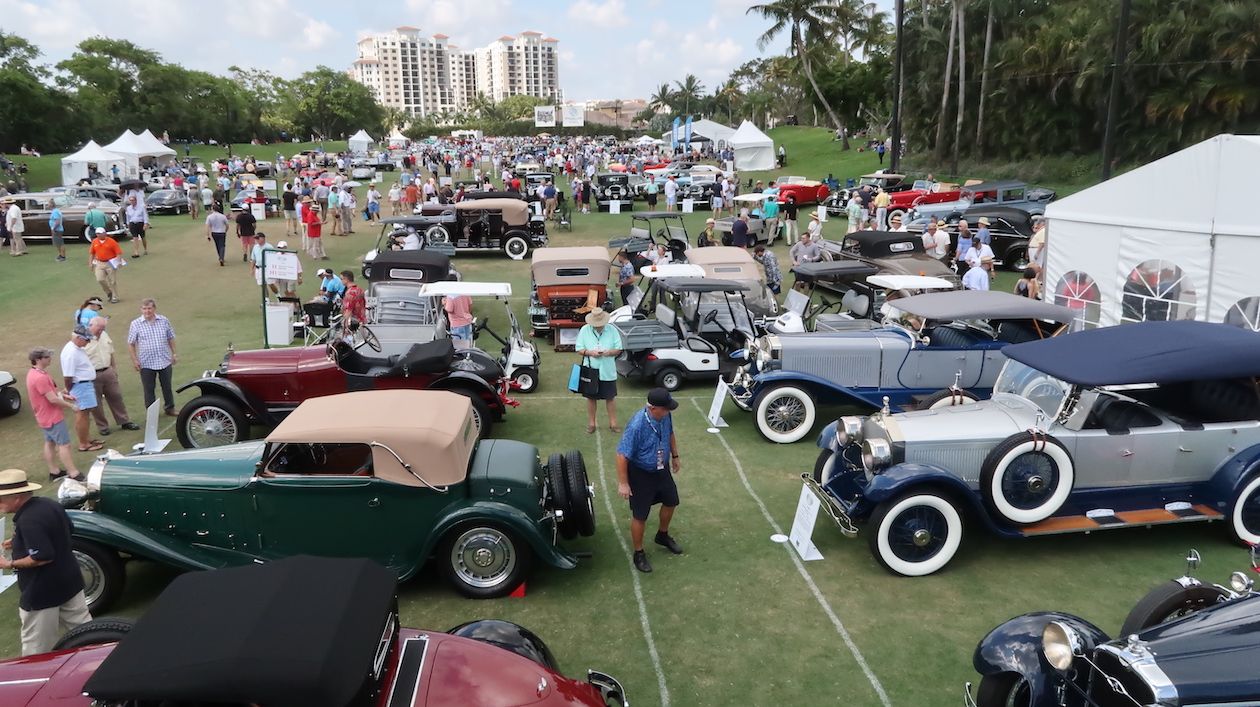 The Boca Concours is a three-day world-class event that features the world's best in classic automobiles and motorcycles. The annual event attracts thousands of attendees and many prominent guests. Moreover, it's all for a good cause, having raised over $10M for the much-deserving Boys and Girls Clubs of Broward County since its founding.
The weekend's extravaganza commences on Friday night (February 7th) with the spectacular Hangar Party. Then, on Saturday, the immensely entertaining Grand Gala Dinner, Auction & Live Show takes place. And it all leads up to the Main Event on Sunday, where the entire Boca Resort Show Field becomes consumed by classic cars and motorcycles from all eras, makes and models. All in all, it's an absolute blast and a must-attend for car enthusiasts and people who like giving back to the community.
In this post, we are going to cover everything you need to know about Day 3 of the Boca Concours, plus some special "intel" on several cars that you can expect to see.
Boca Concours Day 3: The Main Event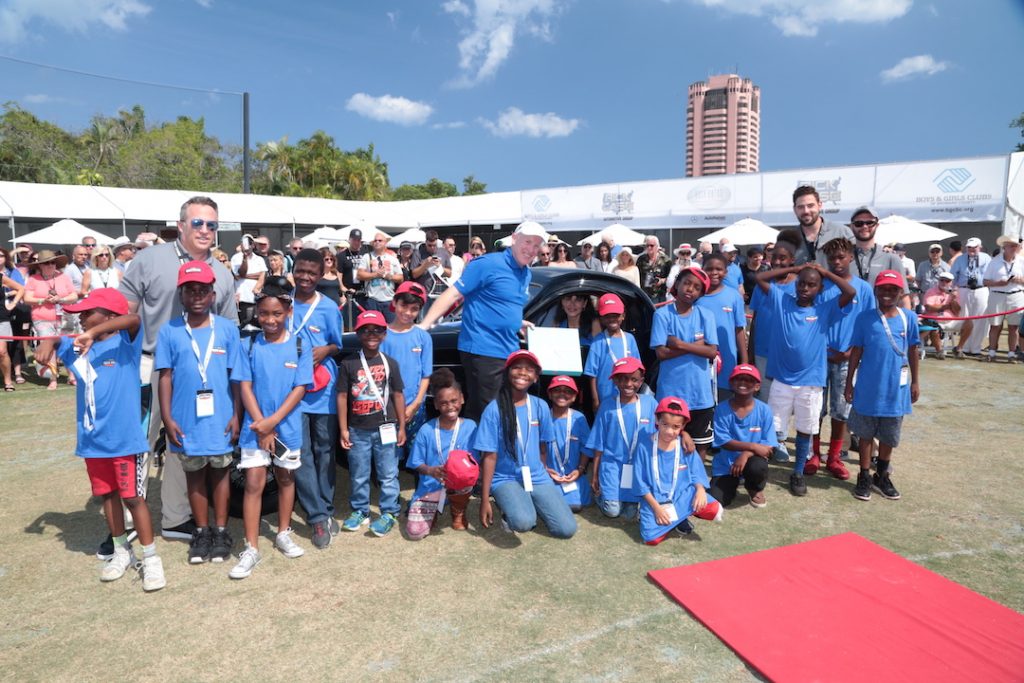 The Boca Concours Main Event, presented by Rick Case Automotive Group, takes place on February 9th, 2020 at the Boca Resort & Club.
On Sunday, the pristine driving range of the renowned Boca Raton Golf Club transforms into an enthralling show field. There, you'll be greeted by around 200 of the world's finest collector cars and motorcycles. There will also be a chiliad of car enthusiasts just like you, enjoying and learning about the history of automobiles and motorcycles as they peruse the legion of superlative vehicles that have been restored to perfection.
The showcase of vehicles is like no other, which is a major reason why Boca Concours is the fastest growing Concours in the nation!
DAY 3 TIMELINE: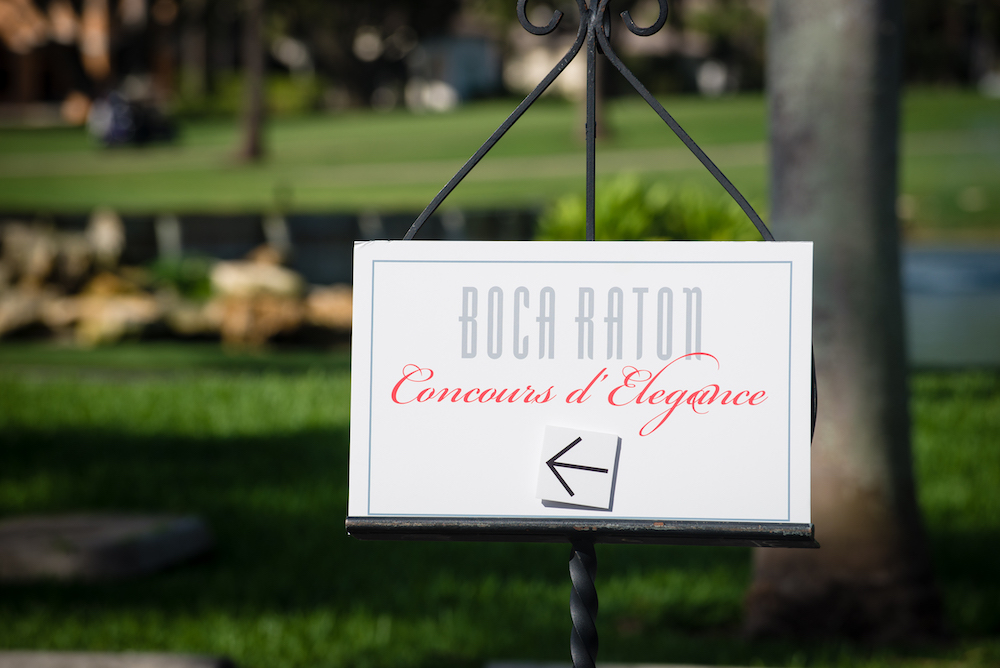 VIP Admissions begin at 9:30am ($150 ticket per guest) and General Admission at 10:00am ($100 per guest).
10:00am – Perusing the Show Field & Judging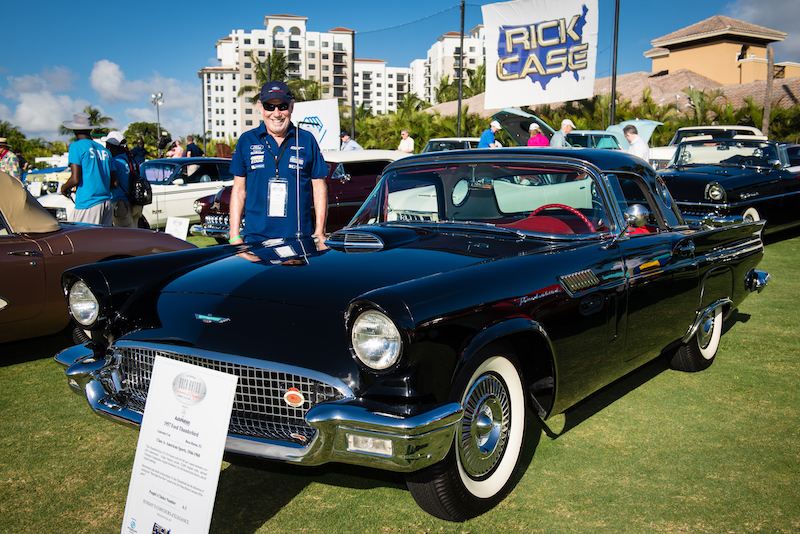 Judges will begin walking through the show field to meet the automobile and motorcycle owners and event guests at 10am.
A select panel of expert judges will be assessing the vehicles based on specific set criteria until noon.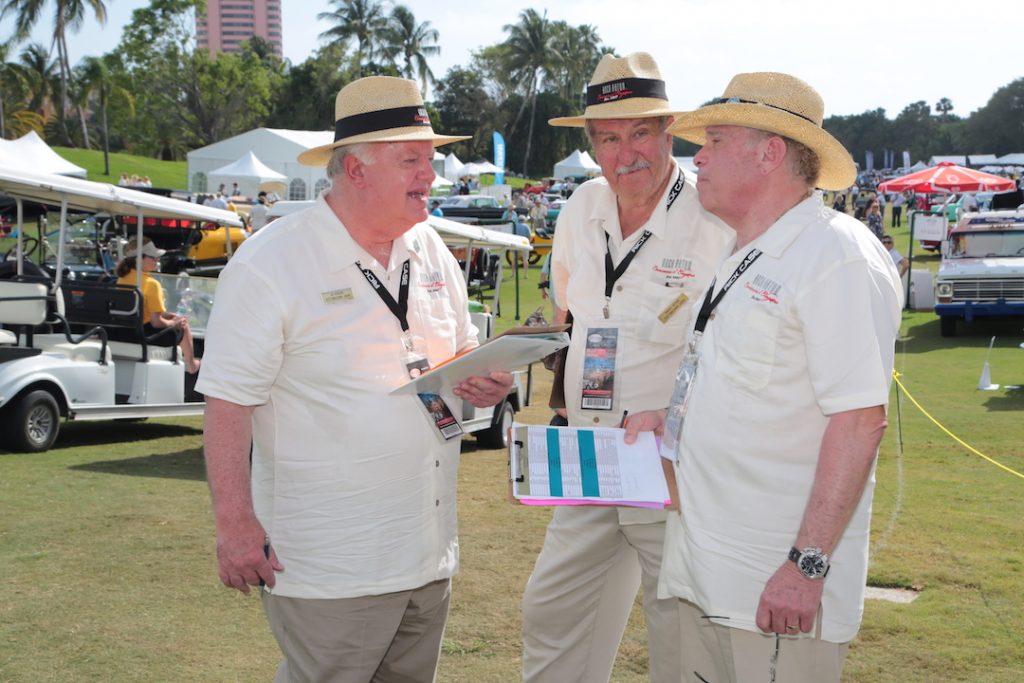 Judges:
The Chief Judge is Dr. Paul Sable. Other judges include Linsey Greene Barrett (President of ACD Club), Diane Fitzgerald (President of RPM Foundation at America's Automotive Trust), and Diane Parker (VP of the Historic Vehicle Association).
Additionally, comedian Billy Gardell will be at the event and he will select his favorite car and motorcycle too! Although this is not part of the official judging.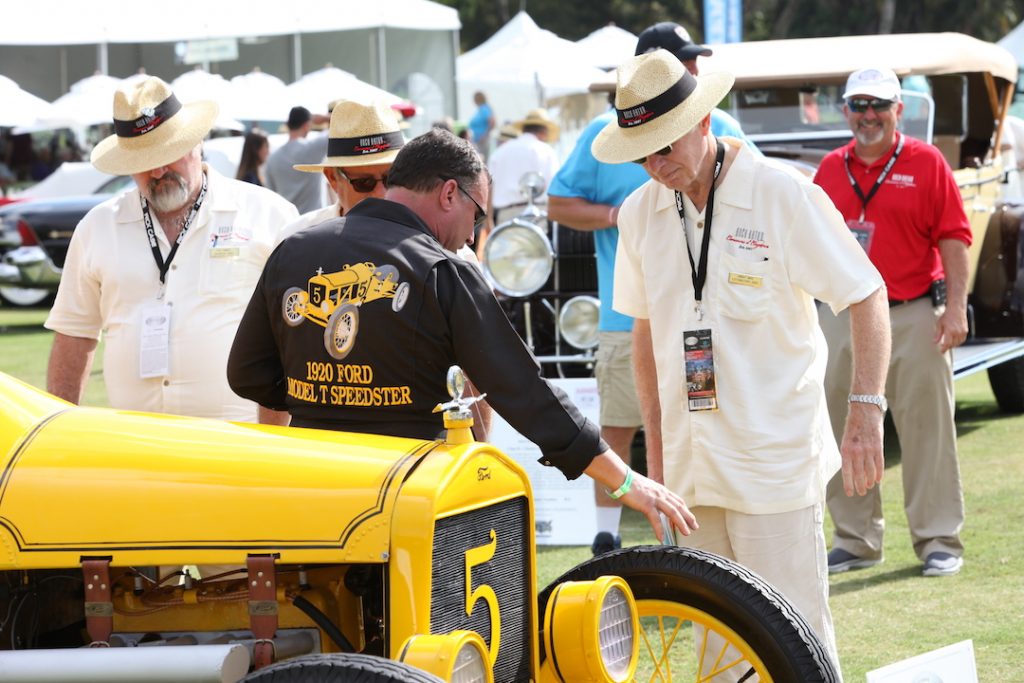 Judging System:
The expert panel of judges will be judging the fine automobiles and motorcycles based on several criteria. This includes their condition, authenticity and originality, and appeal in the following aspects: exterior, interior, overall presentation, visual impact, and significance of the vehicle.
The judging process uses both a point and percentage system and the Modified French Rule evaluation.
11:30am to 2:30pm – Concours d'Gourmet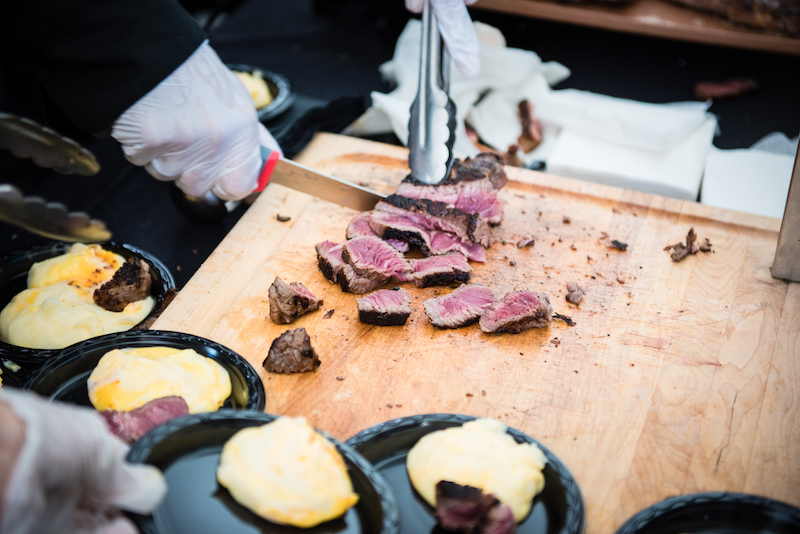 At 11:30am, VIP ticket holders are invited to enjoy an array of gourmet food, wine and spirits from 30 exceptional South Florida restaurants located in the Concours d'Gourmet Pavillon.
The Concours d'Gourmet will stop serving food at 2:30pm.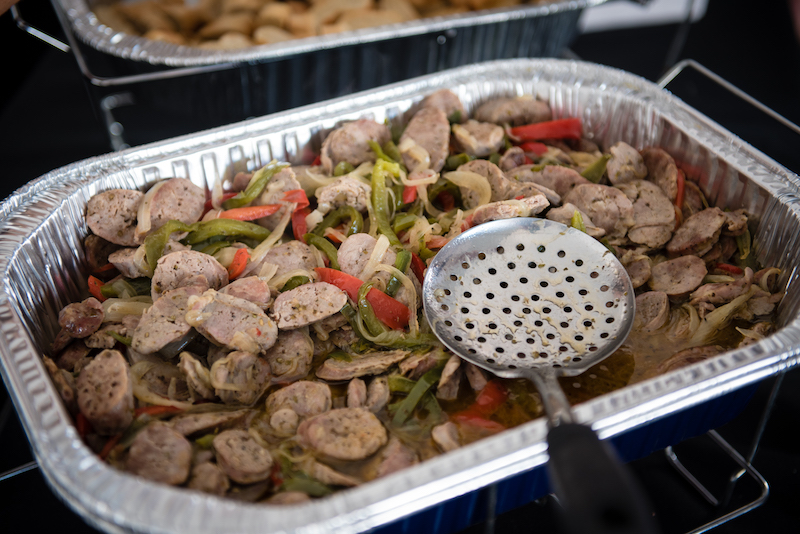 What restaurants will be in the Concours d'Gourmet pavilion:
Abe & Louie's
Bar Louie
B&B Cappuccino Co (Drinks only)
Boca Raton Resort & Club
BGCBC Culinary
Cecilie's Gourmet Italian Ices
Enerbee
Potions in Motion
Runyons
Sette Bello
Sette Mezzo
Sunset Catch
Potions in Motion (cater for the owner's tent)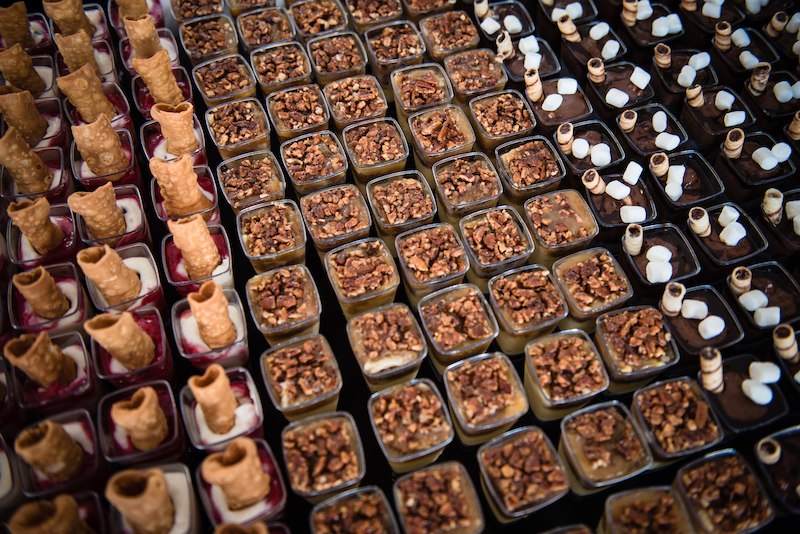 What kind of food can you expect?
Think…juicy steak, seafood, pasta, delicious vegan dishes, delightful desserts, and more. All as picturesque as they are delicious.

Moreover, there will be a fully stocked open-bar with a wide selection of wines, spirits, cocktails, soft drinks, and various other beverages.
1:00pm – Award Ceremony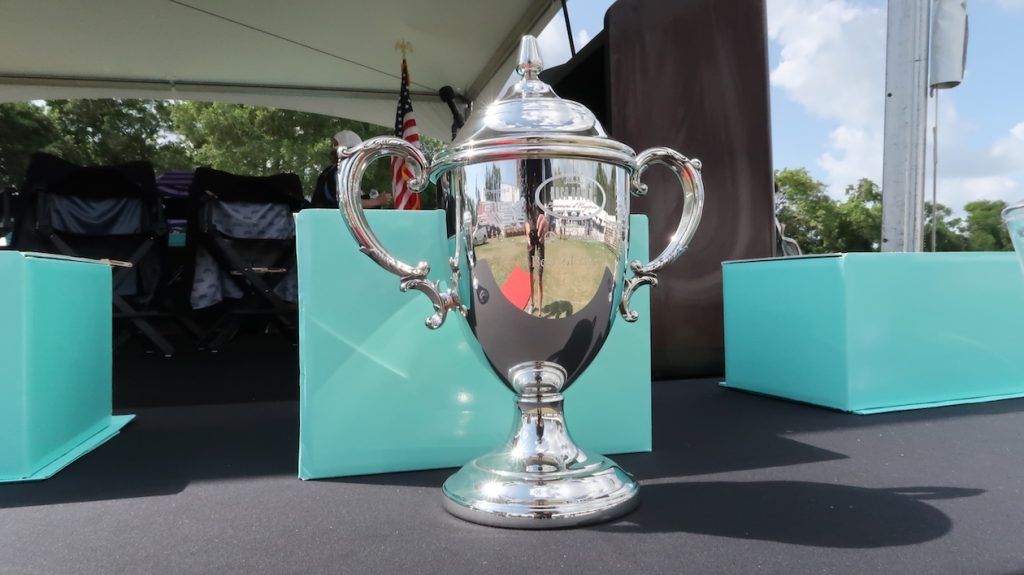 Then, at 1pm, Boca Concour's Grand Marshal Wayne Carini (host of Chasing Classic Cars) and Brad Phillips of Hagerty Insurance join the longstanding Master of Ceremonies Bill Rothermel for the award ceremony and announcement of the winners.
4:00pm – Boca Concours d'Elegance Concludes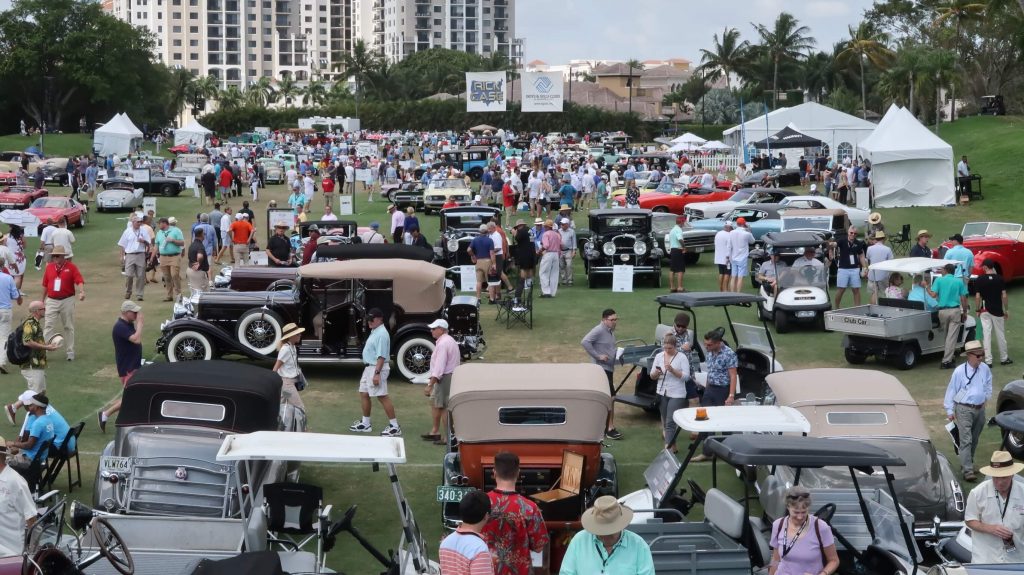 After the award ceremony, guests can continue to mingle and pore over the cars and motorcycles. There will also be local vendors providing services and information on special product offerings. Moreover, food vendors will be at the ready, satisfying tastebuds with delicious goodies like ice cream and bite-sized snacks, and of course, drinks!
It all ends at 4pm with a sense of fulfillment, yet a longing for next year where we can do it all again!
9:00am to 5:00pm – BRAND NEW TO BOCA CONCOURS: MECUM GALLERY & AFAS SHOW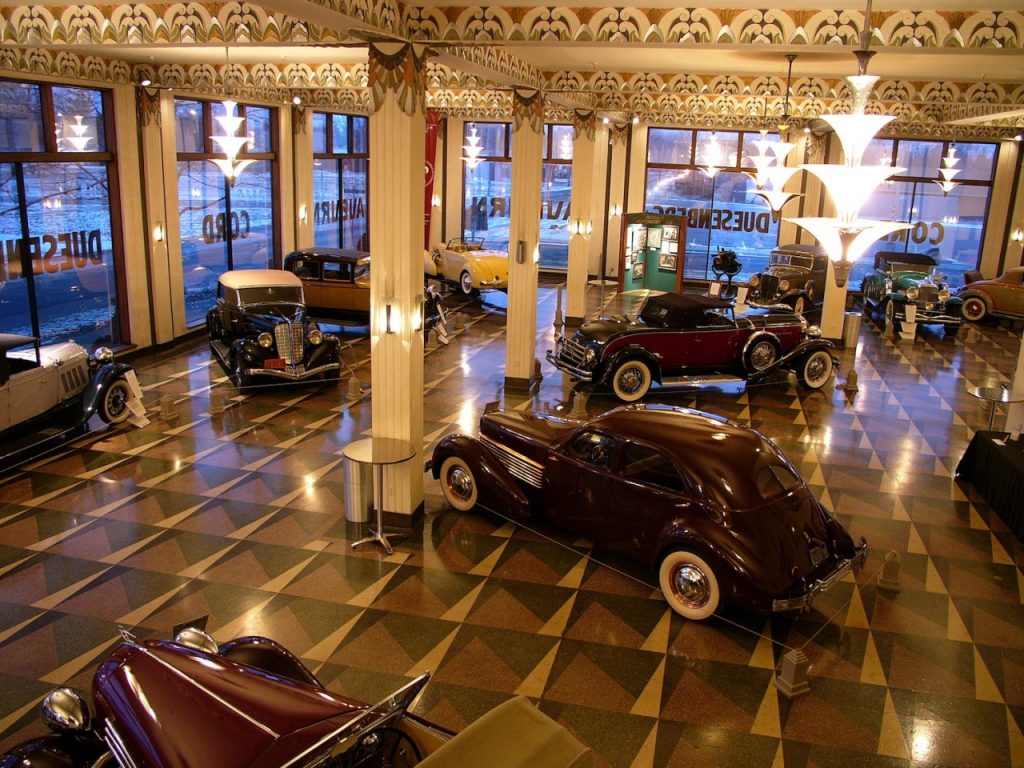 Mecum Auctions is setting up a Mecum Gallery Exposition that features over $40M in classic cars. One of which is a Ferrari Monza worth more than $20 million. This is completely new to the Boca Concours.
Although there won't be an auction (that's coming next year), all of the cars can be purchased directly. There will be representatives on-scene to handle any dealings.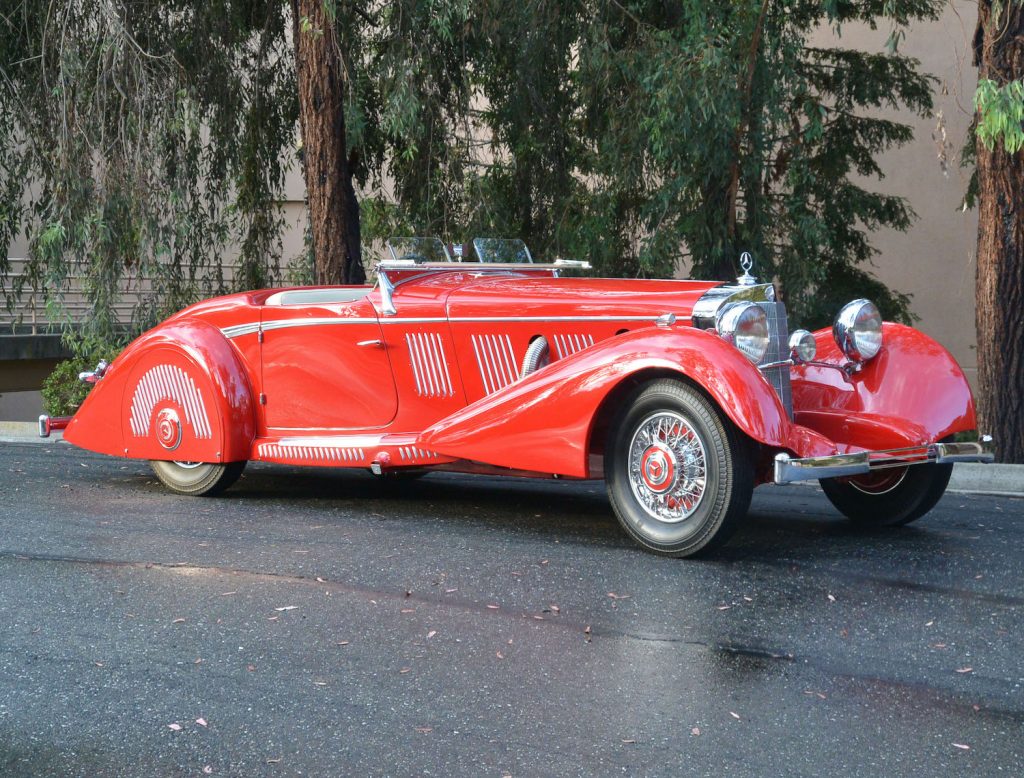 What's more, 12 members from the celebrated Automobile Fine Arts Society (AFAS) will be there, including President of AFAS, Ken Eberts. The artists will be displaying some of their incredible artwork, which can also be purchased right there in the expo.
Read our recent post if you want to learn more about the incredible cars and AFAS artists that you can expect to see at the Mecum Gallery Exposition at Boca Concours this weekend.
The Mecum Gallery Exposition is located at the Mizner Center in the Boca Resort & Club and it is available from 9am to 5pm for Boca Concours main event ticket holders.
The expo is also open on Saturday, which also includes two very interesting seminars in the morning.
HIGHLIGHT COLLECTOR CARS AND MOTORCYCLES: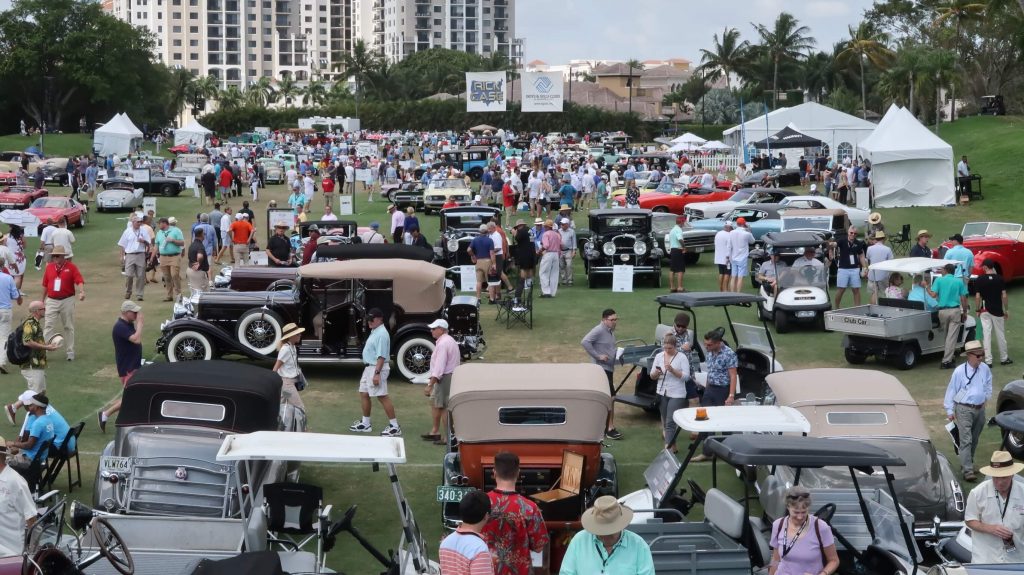 As we mentioned, there will be around 200 cars at the show. There will also be over 50 motorcycles! Now, the committee for the Boca Concours focuses on quality over quantity, so you can be sure these are all incredible vehicles.
We don't want to spoil too many surprises, but we will give you some insider information on some of the cars and motorcycles that you can expect to see on Sunday at Boca Concours Day 3…
Marque of the Year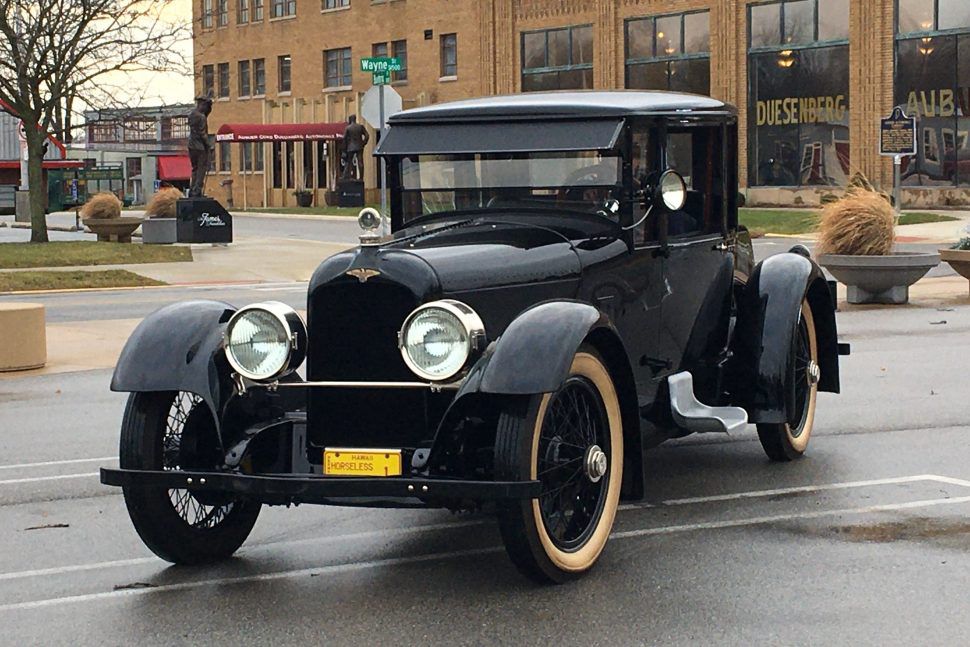 The Marque of the Year award goes to Duesenberg for the 100th Year Anniversary. They will be presenting their Duesenberg Model A Straight 8 which debuted a century ago. This is a very special moment for car history, not just Duesenberg.
Duesenberg is part of the ACD Museum, who we wrote about in a recent post a few weeks back. They will have an array of classic cars made by Auburn, Cord, and Duesenberg at the 2020 Boca Concours Main Event on Day 3, Sunday.

One very special car is the "Castle Coupe", which was the first-ever Duesenberg Model A sold to the public. Everyone is extremely excited to see this one in person.
Read more about ACD Museum and the Castle Coupe's story
1962 Ford 250 GTO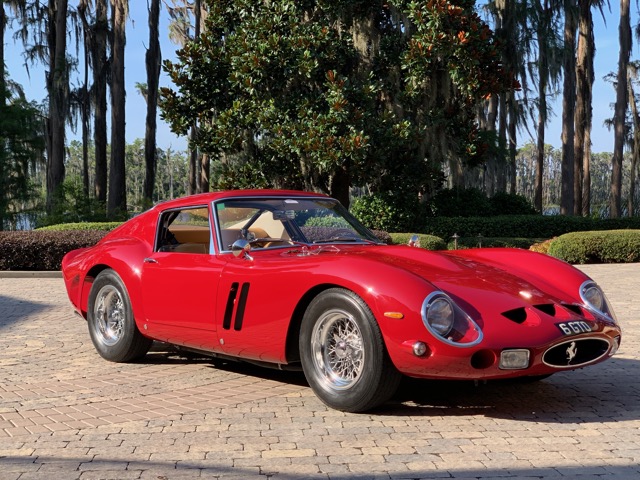 Another very special car that will be at the 2020 Boca Concours on Day 3 is an iconic 1962 Ford 250 GTO, which is said to be Ferrari's best car ever made.
Read more about the story of this 1962 Ford 250 GTO and its history in the 24 Hours of Le Mans.
Automobiles Collector of the Year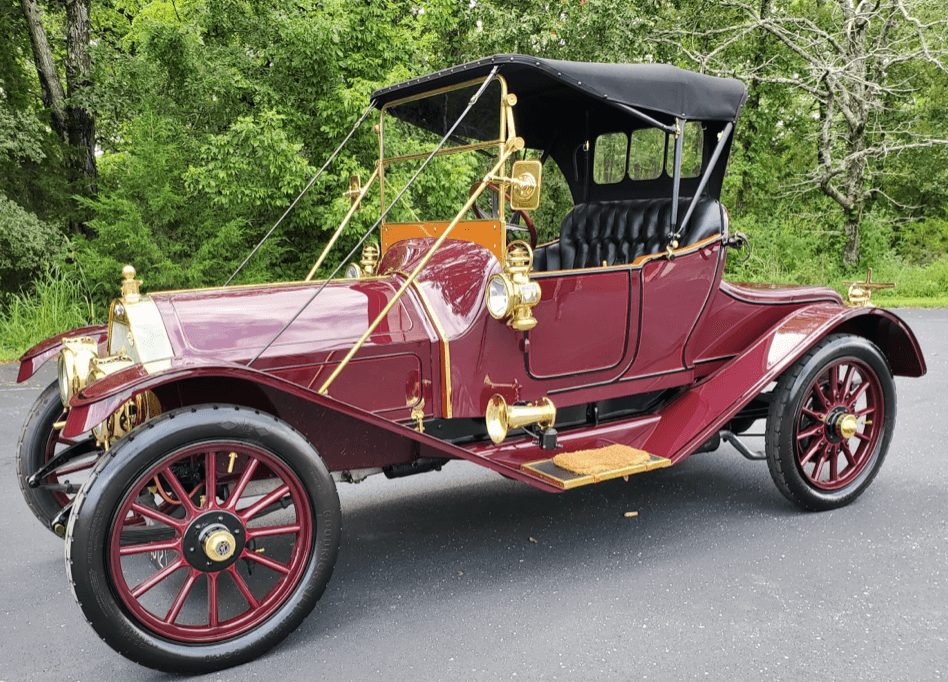 The 2020 collectors of the year in the automobile category are Mr and Mrs Stephen Plaster. They will be bringing some of their fine collector automobiles to the show!
We are talking about cars like the 1912 Thomas Flyer MC 6-40 Roadster, 1936 Talbot-Lago T120 Sports Cabriolet, 1925 Duesenberg Model A Phaeton, and 1950 Vincent Series C Black Shadow Motorcycle.
Motorcycle Collector of the Year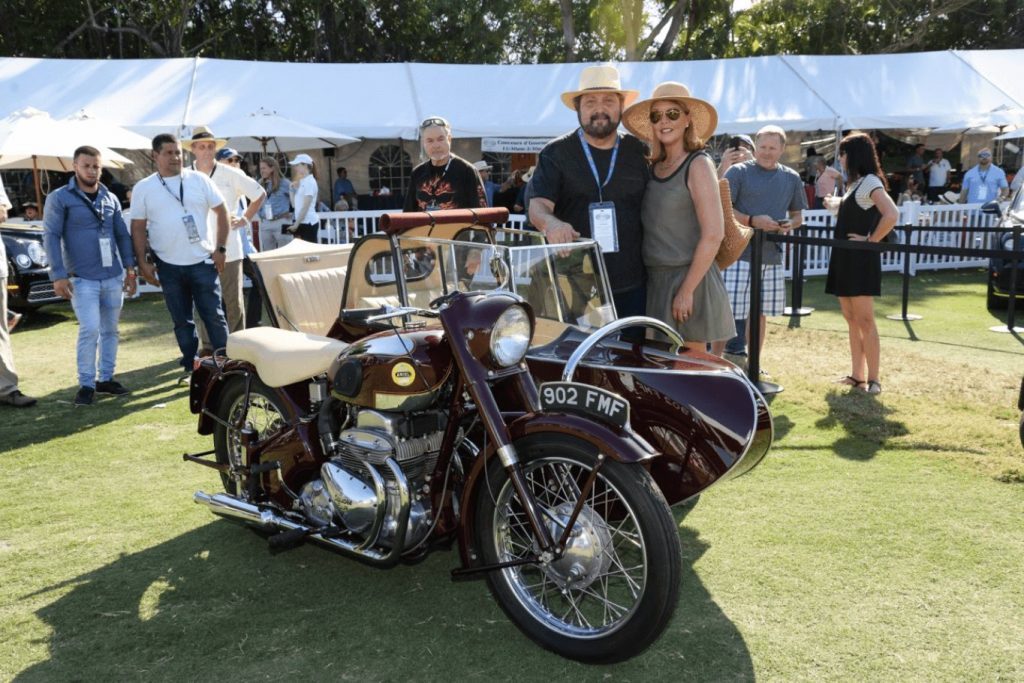 The 2020 collector of the year in the motorcycle category goes to Leo and Lisa Schigiel, who will also be displaying some enthralling motorcycles from their personal collection at Boca Concours Day 3.
They will be exhibiting their 1941 Indian Four, 1954 MV Agusta Disco Volante 175 CS, 1951 Moto Guzzi with Side Car, 1956 Ariel Square Four with Gerrard Side Car, 1959 Triumph Bonneville, and 1964 Tre Casalini David Scooter with Trailer and Pedal Cars.
AUTOMOBILE CLASSES: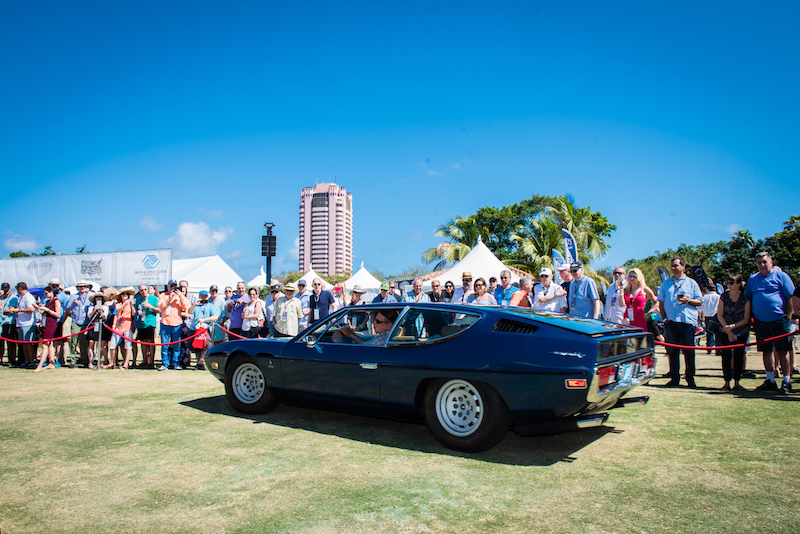 There are many classes AND many cars in each class. These (tentative) classes are included in the judging process.
A: Brass Era Through 1916 (i.e. 1910 Buick Model 10 Surrey Runabout and 1913 Ford Model T 3-Door Convertible)
B: American Early, 1917-1930 (i.e. 1920 Ford Model T Speedster and 1929 Hudson Series L Dual Cowl Phaeton, Biddle & Smart)
C: American Pre-War, 1931-1942 (i.e. 1931 Chrysler Imperial CG 2-Door Convertible Coupe, LeBaron)
D: American Post-War, 1946-1960 (i.e. 1948 Crosley Wagon and 1959 Cadillac Eldorado Biarritz Convertible)
D1: American Post-War, 1961-1975 (i.e. 1963 Studebaker Avanti R2 Coupe)
E: Marque of the Year – Duesenberg Straight Eight "Model A" (100 Years) (I.e. 1922 Duesenberg Model A Phaeton, Milspaugh & Irish)
F: American Sports, 1946-1960 (i.e. 1962 Corvette "Fuelie" Convertible Pikes Peak International Hill Climb Racer)
F1: American Sports, 1961-1975 (i.e. 1967 Chevrolet Corvette Sting Ray Coupe 327/350hp)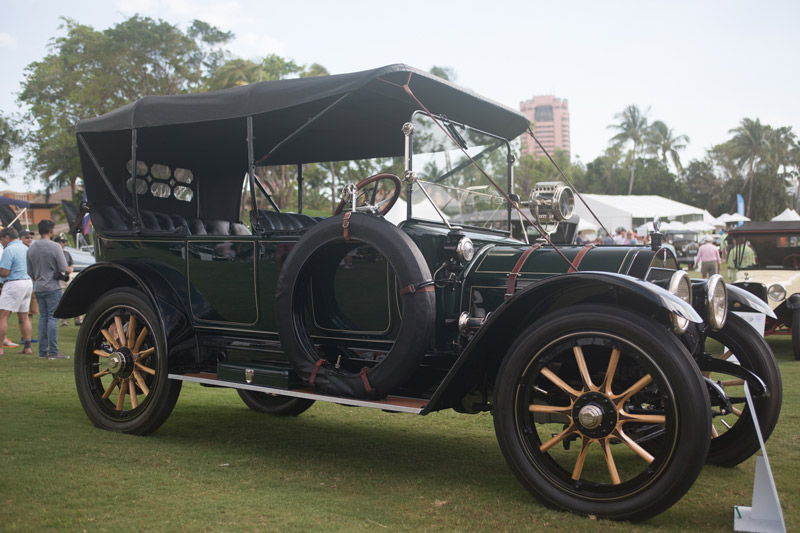 G: Foreign Pre-War Through 1942 (i.e. 1935 Rolls-Royce 20/25 2-Door Pillarless Coupe, Gurney Nutting)
H: Foreign Post-War, 1945-1975 (i.e. 1954 Bentley R-Type Sedan)
I: Foreign Early Through 1942 (i.e. 1933 MG J2 Roadster, Carbodies)
J: Foreign Late, 1945-1975
K: Collectors of the Year— Mr. & Mrs. Stephen Plaster (I.e. 1929 Duesenberg J Roadster, Fleetwood)
L: Feature of the Year: Auburn Cord Duesenberg Club (i.e. 1931 Cord L29 4-Door Phaeton)
M: One-Off's and Limited Production Through 1975 (i.e. 1956 Continental Mark II Victoria Coupe, Derham)
N: Foreign Sports Early Through 1942 (i.e. 1933 MG J2 Roadster, Carbodies)
O: Ferrari Through 1975 (i.e. 1972 Ferrari 365GTB4 Coupe,Pininfarina)
P: Cars n' Songs (i.e. 1970 Jaguar XKE Series II Convertible)
Q: Foreign Sports Late, 1943-1975 (i.e. 1950 Aston Martin DB 2 Drop Head)
BRAND NEW CLASS: Special Class: 30 Under 30 Through 1999 – display only
There's a brand new class at the 2020 Boca Concours. It's a display-only class but it can win the "People's Choice Award".
This new class is for those 30 years old or under who have invested less than $30,000 into the restoration of their vehicle. The reason for this new class is to get the younger generation more involved, as they are the future…And, the $30K in restoration limit means they did most of the work themselves!
MOTORCYCLE CLASSES: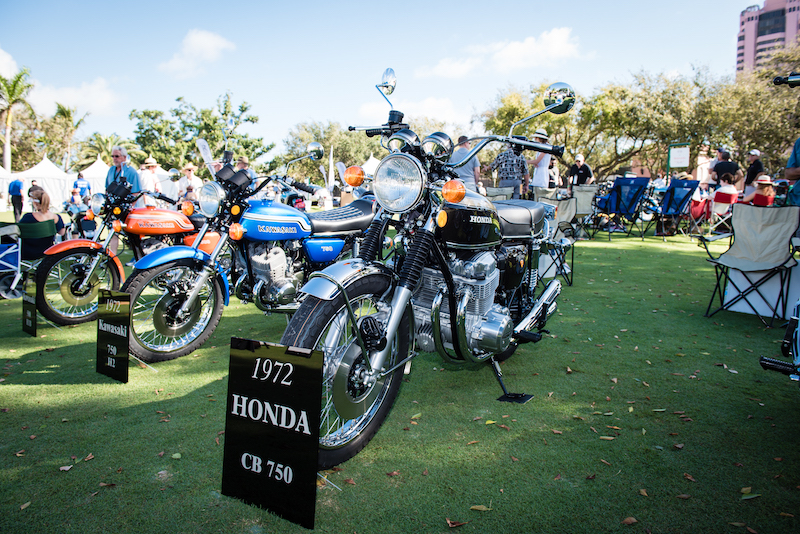 Collector of the Year – Motorcycles (mentioned above)
1A – Pre-War Domestic to 1945 (i.e.1941 Indian Four)
1B – Pre-War Foreign to 1945 (i.e. 1937 BMW R5 Motorcycle)
2A – Post-War Domestic through 1965 (i.e. 1965 Harley-Davidson Electra Glide FLH Motorcycle)
2B – Post-War British through 1965 (i.e. 1959 Triumph T120 R Motorcycle)
2C – Post-War European through 1965 (i.e. 1955 Vincent Black Shadow, Series D)
3A – Post-War Domestic, 1966-1975 (i.e. 1967 Harley-Davidson XLCH Motorcycle)
3B – Post-War British, 1966-1975 (i.e. 1970 Triumph 650 TR6R Trophy Motorcycle)
3C – Post-War Japanese, Through 1979 (i.e. 1976 Suzuki TR-750 GP Racer)
3D – Post-War European, 1966-1975 (1969 BMW R60/US Motorcycle)
4A – Custom & Racing Motorcycles – All Years
Display Only: (2019 Nmoto Nostalgia (replica of 1934 BMW R7 Concept) Motorcycle and 1904 Dursley Pedersen Bicycle)
SPONSORS: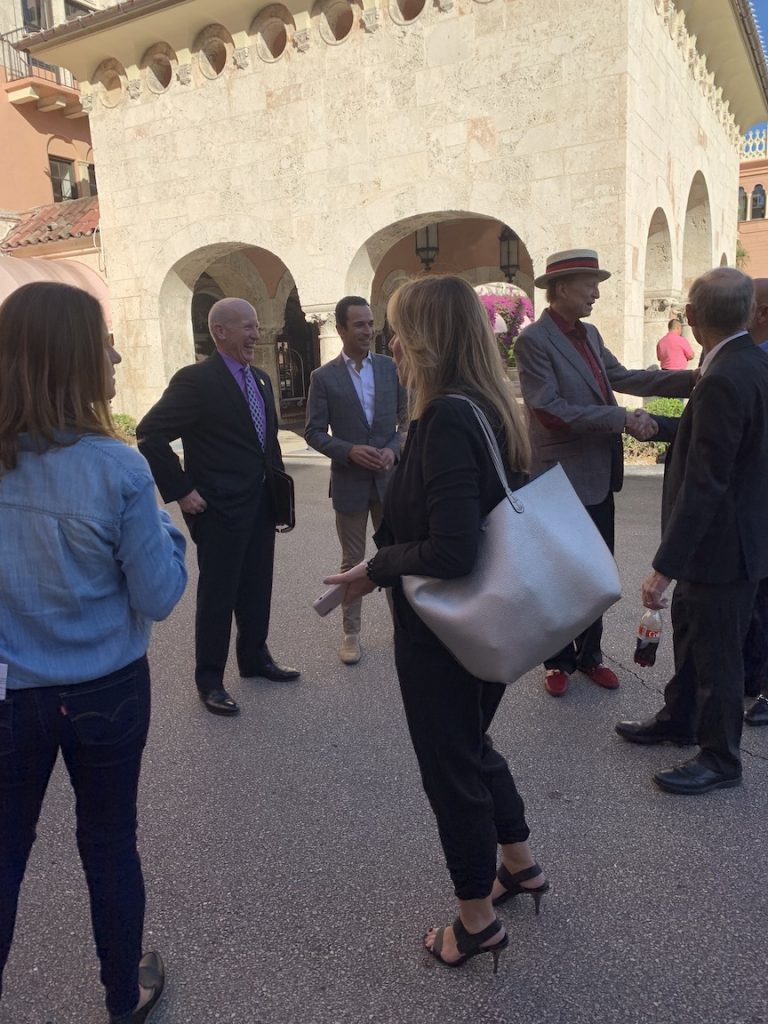 Some of the sponsors for the 2020 Boca Concours are:
AutoNation
Mercedes-Benz of Coconut Creek, Delray, Fort Lauderdale, Miami, and Pembroke Pines
Rick Case Hyundai, Genesis, Acura, Volkswagen, Kia, Fiat, Alfa Romeo, Maserati,
Honda Cars & Cycles
JM Family Enterprises
Coral Springs Auto Mall
Bentley Palm Beach
Ed Morse Automotive Group
Mecum (Automobile Sale)
Hagerty
Barrett Jackson
Aston Martin Fort Lauderdale
Rolls-Royce Motorcars Fort Lauderdale
Exotic Car Collection by Enterprise
Overfinch Miami
Official Jeweler: Diamonds by Raymond Lee (live auction and champagne raffle)
Official Timepiece: Junghans
BOYS AND GIRLS CLUBS OF BROWARD COUNTY: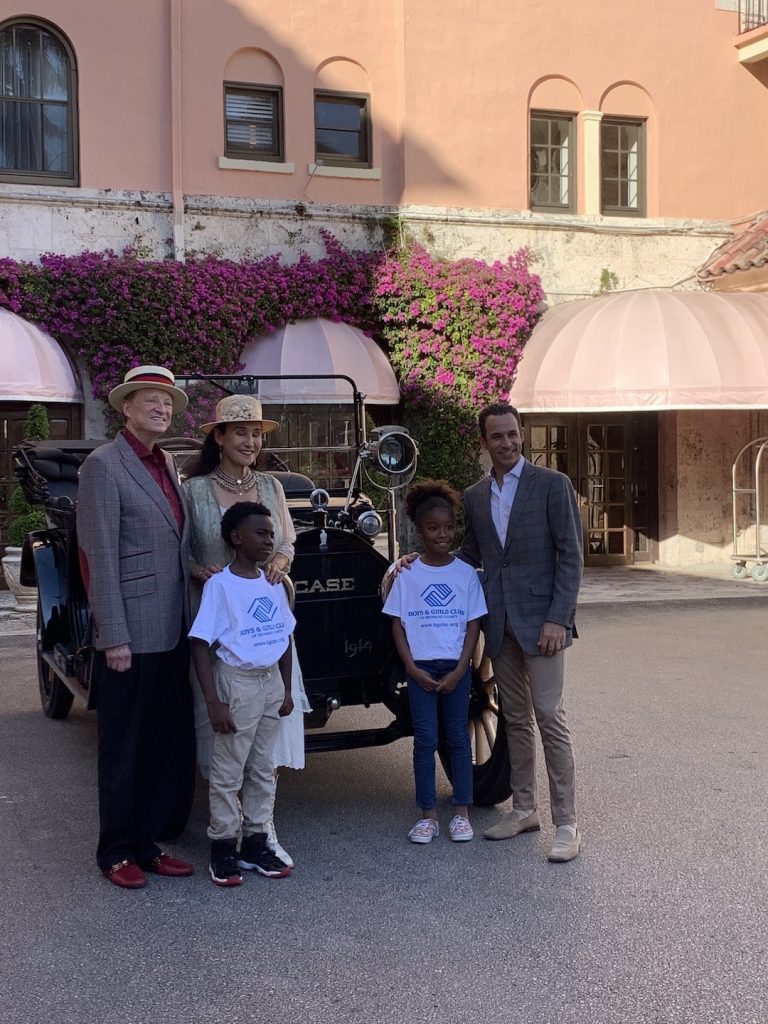 All of the proceeds for this event, which includes tickets, donations, sponsorships, auction sales, and everything else, apart from the potential sales at Mecum Gallery Exposition, will be going to the Boys and Girls Clubs of Broward County.
Since the first-ever Boca Concours d'Elegance back in 2007, this charity-organized event has accumulated over $10 million for the Boys and Girls Clubs.
"The Boys & Girls Clubs of Broward County (BGCBC) is a non-profit private agency, dedicated to helping young people improve their lives by building self-esteem and developing values and skills during their critical period of growth. Serving more than 12,000 at-risk youths, ages 6-18 each year from its 12 Broward County-area clubs, their purpose is to inspire and enable children to realize their full potential as productive, responsible and caring citizens. BGCBC has once again received the coveted 4 stars rating (out of 4 stars) for the ninth year in a row. Only 3% of the Non-Profits in the USA have achieved this level of excellence from Charity Navigator."
A special thanks to Rick and Rita Case and the Boca Concours Team and Committee for making all of this possible. Each year, everyone donates their time to make this event incredibly spectacular, both in terms of raising money for the Boys and Girls Clubs of Broward County and the event itself. We expect the 2020 Boca Concours to be the biggest one yet!
See you all at the 2020 Boca Concours THIS WEEKEND!