We are only a few weeks away from the 14th Annual Boca Concours d'Elegance! Are you as excited as we are?! This year is going to be HUGE…and there are a lot of new surprises.
As a member of the Boca Concours committee, we have the inside scoop on the event happenings. So, in the coming weeks, we will be sharing what you can expect for each of the three spectacular days that make up this prestigious car event. Today, we are starting with Day 1 of Boca Concours – The Hangar Party, which will take place on February 7th, 2020.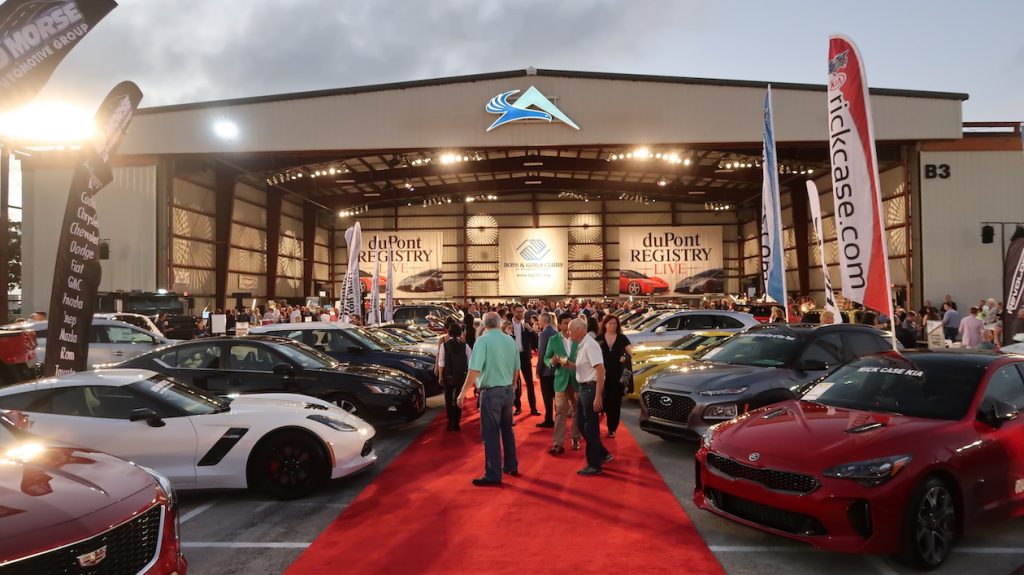 A Brief Introduction to the Boca Raton Concours d'Elegance
The Boca Concours d'Elegance is a sensational three-day annual car event held in February in Boca Raton, Florida. Each year, the event commences with the Hangar Party on Friday, then the Grand Gala Dinner on Saturday, and finally, the main event on Sunday, where a plethora of illustrious classic cars and motorcycles are displayed and judged on a massive show field at the Boca Raton Resort & Club.
What's more, the Boca Concours d'Elegance benefits the Boys and Girls Clubs of Broward County, raising over $10M since its inception.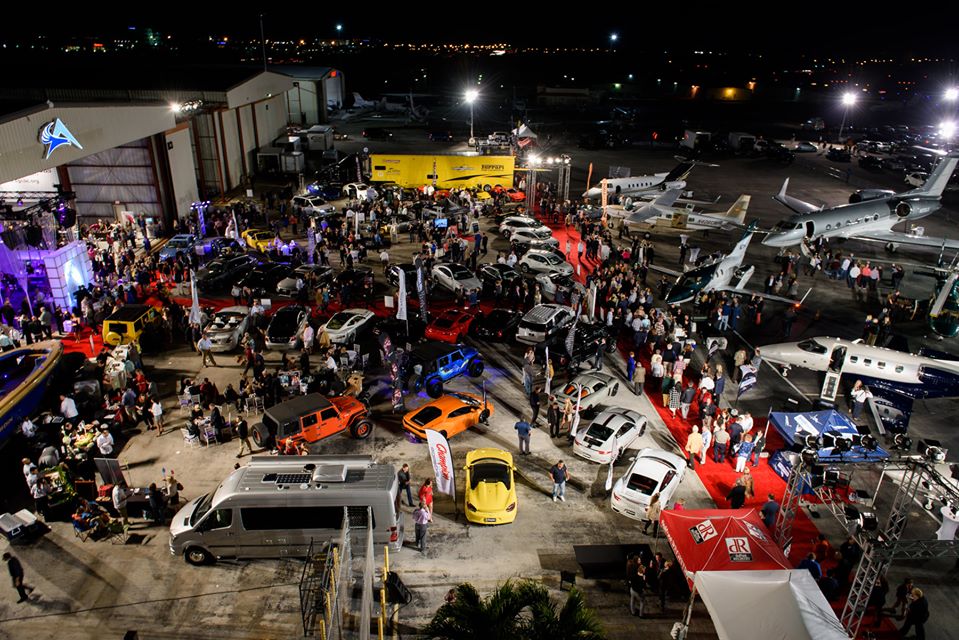 Fastest growing Concours in the nation!
The Concours d'Elegance dates back to the 17th-century France, and it means "competition of elegance". However, the Boca Concours d'Elegance is far younger, celebrating its 14th annual event this year. Over the past 14 years, the Boca Concours has grown exponentially. It is the fastest growing Concours in the nation and the world's largest for a charity-organized event. This is all thanks to incredibly passionate, generous and altruistic car enthusiasts and various South Florida businesses who have grown a deep affection for the Boca Concours d'Elegance…and, of course, the Boca Concours team and founders, Rick and Rita Case.
Rick & Rita Case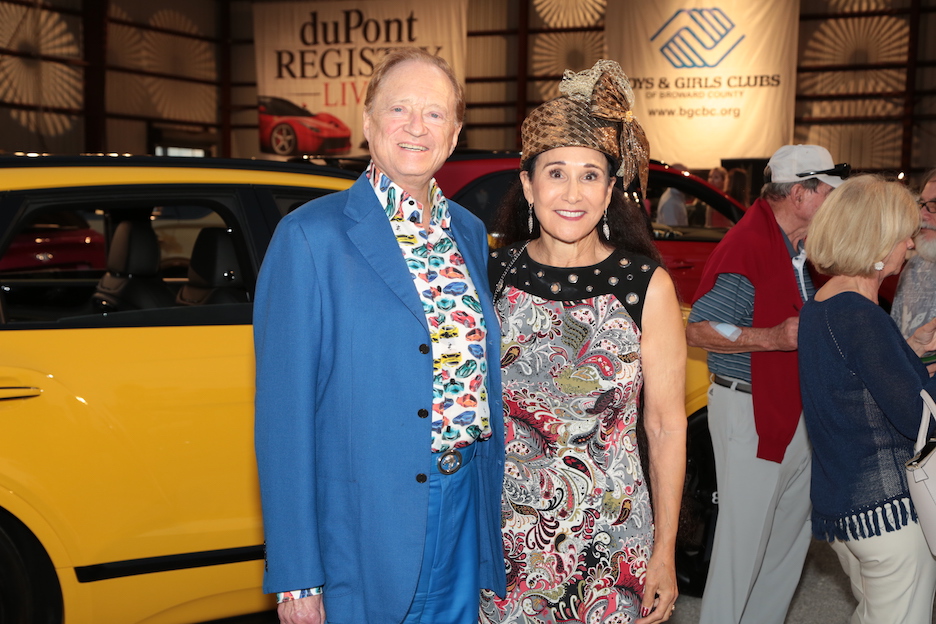 The power couple Rick and Rita Case are immensely successful entrepreneurs and philanthropists. For the past 35 years, they have been an inseparable package, operating as a team to build one of the nation's largest automotive groups – The Rick Case Automotive Group.
The Rick Case Automotive Group was honored by Automotive News as the National All-Star Dealer. They have 16 dealerships in Florida, Georgia and Ohio, including the world's largest Honda, Hyundai, Kia and Volkswagen dealerships located in Broward County, Florida. Among all their dealerships, you will find Maserati, Acura, Audi, Hyundai, Volkswagen, Kia, Mazda, FIAT, Alfa Romeo and Honda automobiles & motorcycles.
Some 15 years ago, the wildly prosperous couple set forth to establish a Concours d'Elegance in Boca Raton. Now, Boca Concours is one of the most renowned Concours in the world and their charitable efforts have impacted South Florida in previously unimaginable ways.
Boys & Girls Clubs of Broward County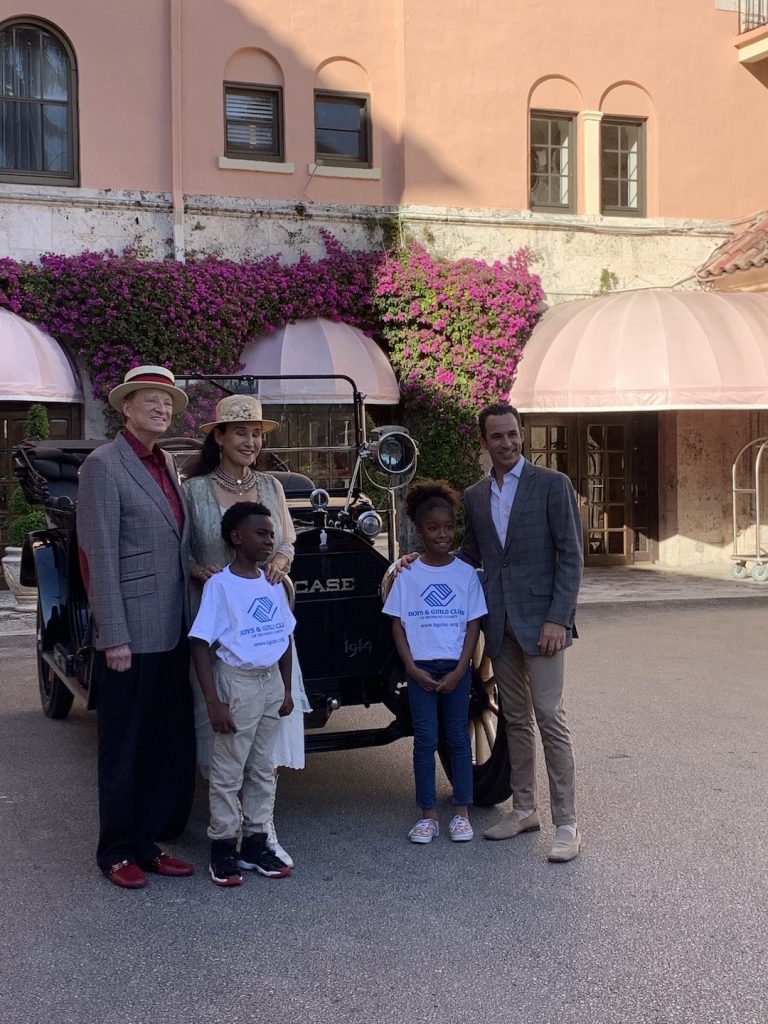 The Boca Concours d'Elegance has benefited the Boys & Girls Clubs of Broward County each and every year since its establishment back in 2006.
Through sponsorship and all of the proceeds (tickets, donations, auctions, etc.), the event has raised well over $10 million for the Boys and Girls Clubs of Broward County, a non-profit organization dedicated to providing programs and services to promote and enhance the development of boys and girls in Broward County, Florida.
All in all, if you want to be a part of automotive history, you need to come to the 14th Annual Boca Concours d'Elegance.
Boca Concours Day 1 – The Hangar Party (February 7th, 2020)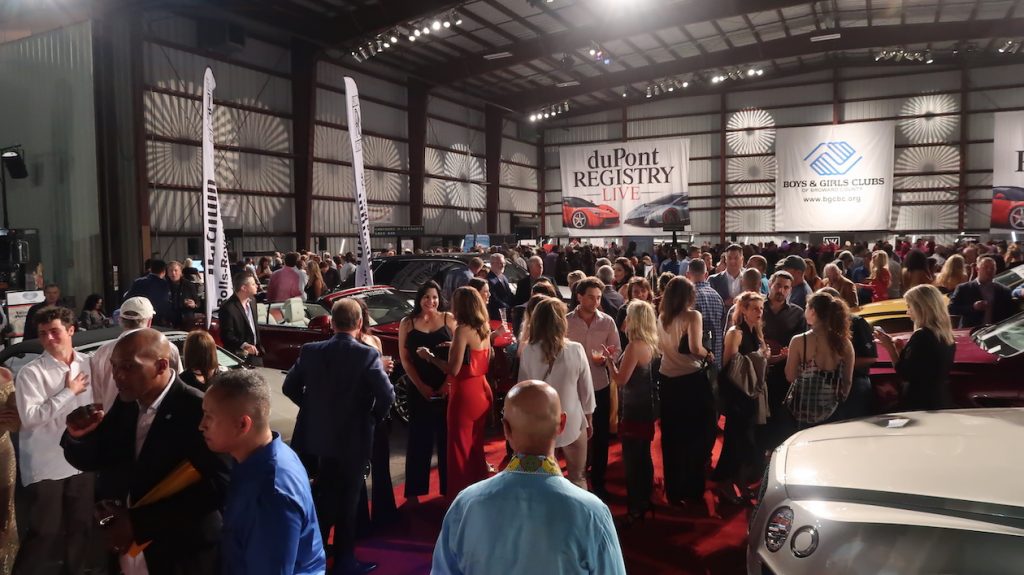 Day 1 of the Boca Concours kicks off on Friday night with the marvelous Hangar Party, presented by Auto Nation and benefiting the Boys & Girls Clubs of Broward County.
The Hangar Party is held at Atlantic Aviation, which is located at the Boca Raton Airport. It begins at 6PM and ends at 9PM. If you plan on attending, make sure you buy tickets and you get there early, as you won't want to miss anything!
At the Hangar Party, you will find exotic cars, custom motorcycles, grandiose boats, vintage aircrafts, private jets, and luxury motorcoaches, all of which you can explore up close and personal. Guests will also be able to examine and enjoy wonderful offerings from local vendors. And, there will be an assortment of gourmet foods, fine wines and cocktails from South Florida's finest restaurants.
Overall, the Hangar Party is like the icebreaker for this amazing three-day event, allowing guests to mingle over drinks and delectables while being surrounded by notable people from around the country in a glamorous environment. It is the perfect way to begin the fun weekend festivities.
Exotic Cars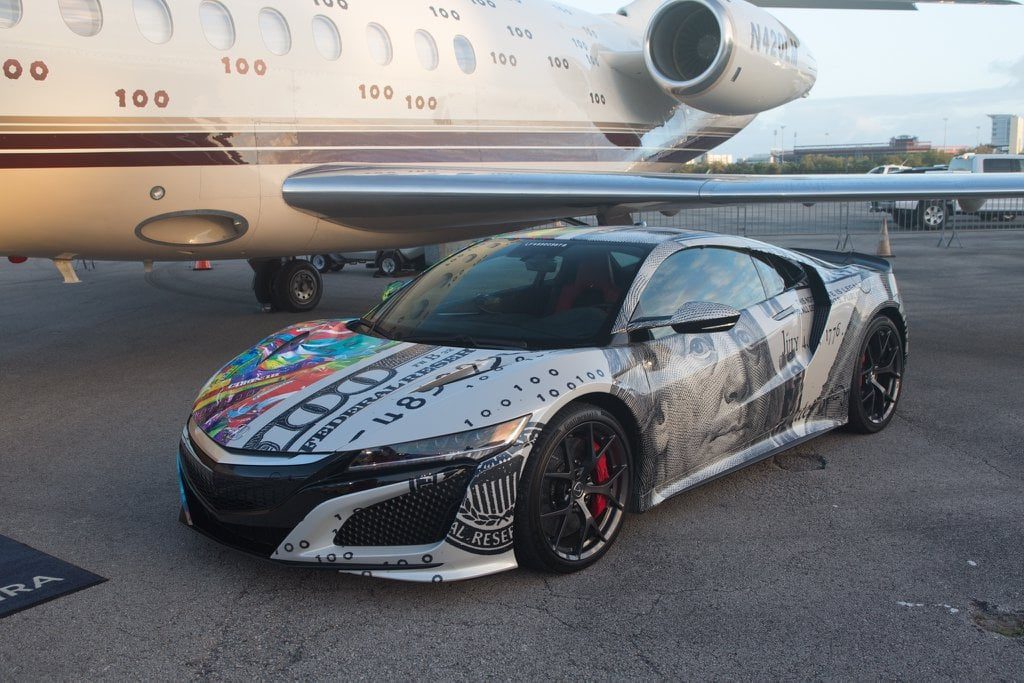 Although we won't tell you exactly what cars will be on display at the Hangar Party, here is what you can expect…
There will be exotic supercars from the likes of Ferrari, Lamborghini, McLaren, Bugatti and Aston Martin.
Think Lamborghini Aventador, Aston Martin Vantage, McLaren 720S, Mercedes-AMG, Ferrari LaFerrari, and many more.
There will be a conglomeration of luxury cars. Picture Bentley, Rolls-Royce, Porsche, Audi, BMW, Mercedes, Jaguar and more.
And, it wouldn't be a Concours event with out an assemblage of magnificent classic cars that date as far back as the early 1900s…
…enough said, we don't want to spoil any surprises.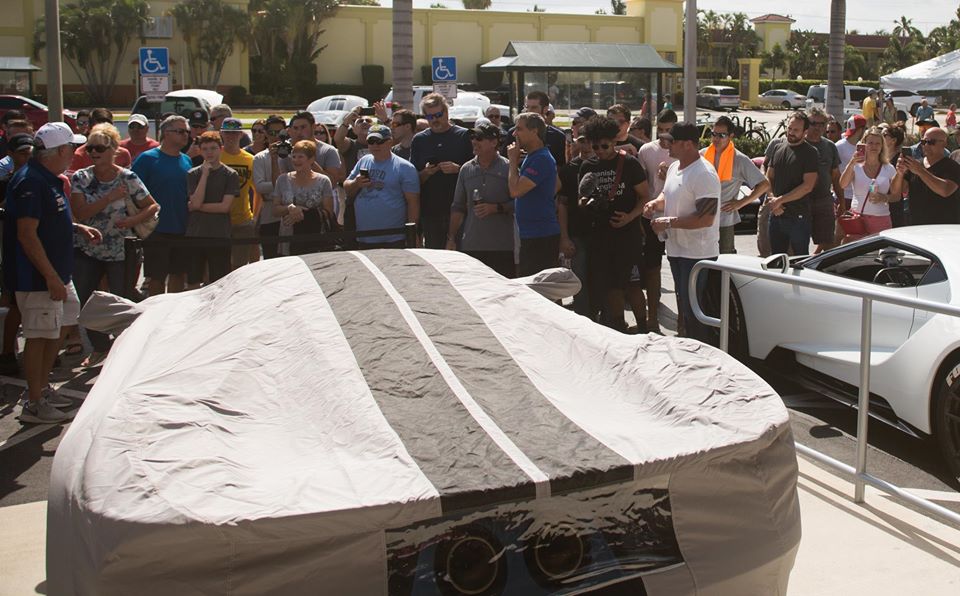 You never know what you might see at this year's Hangar Party. So you do not want to miss this event!
Custom Motorcycles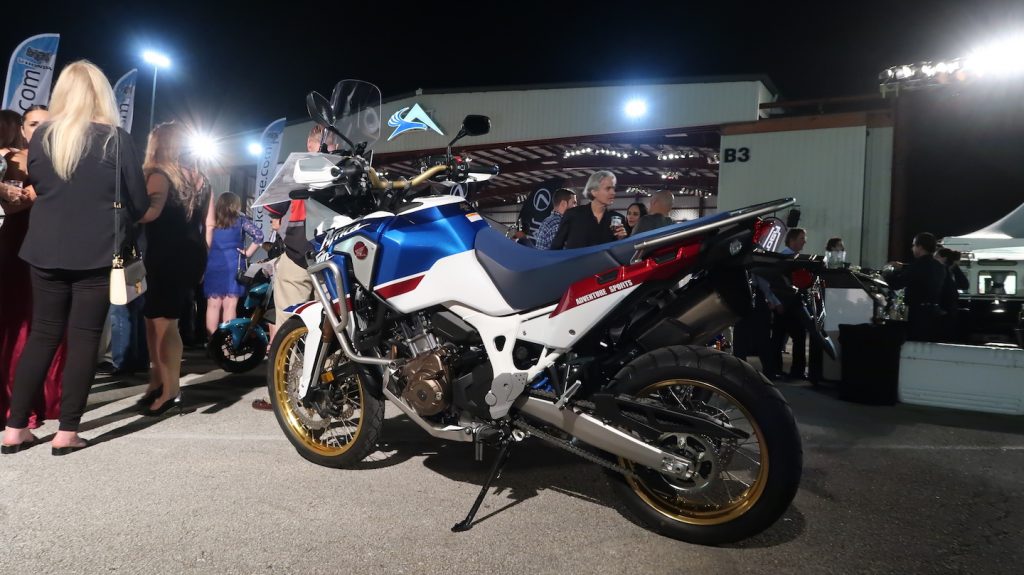 A big part of the Boca Concours is the motorcycle exhibition and competition, so you can also expect to see some incredible custom-built motorcycles at the Hangar Party, just to tease you for what's to come at the main event on Sunday…
Imagine this…1941 Indian Four, 1906 Wagner Tandem, 1934 Harley Davidson VLD, 1937 BMW R5, 1955 Vincent Black Shadow Series D, 1972 Kawasaki H2 Road Racer…piqued your interest yet?
Private Jets & Vintage Aircrafts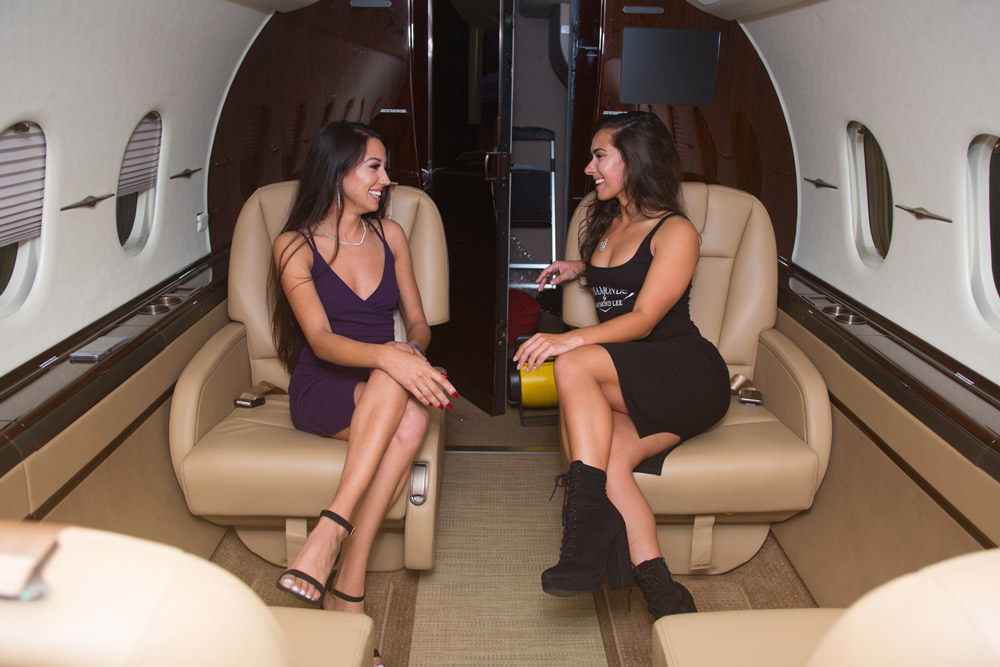 As with past Hangar Parties, and considering the event is held at Atlantic Aviation in the Boca Raton Airport, there will be various vintage aircrafts and private jets that guests can panorama.
Various aircraft companies from the United States and the UK will be sponsoring the Boca Concours:
Smart Jets
Gulfstream
Hawker Aviation
Halcyon Jets
Coastal Jet
Delta Private Jet
Gold Aviation
Air Partner Private Jets
Netjet
Two of those companies are based in Fort Lauderdale. You have Smart Jets, one of the world's most recognized and distinctive aviation brands, and Gold Aviation, a private jet charter company providing "Global Reach with a Local Touch".
So, get ready to enjoy the best the world has to offer for vehicles that traverse land, sea, and air.
Food & Drinks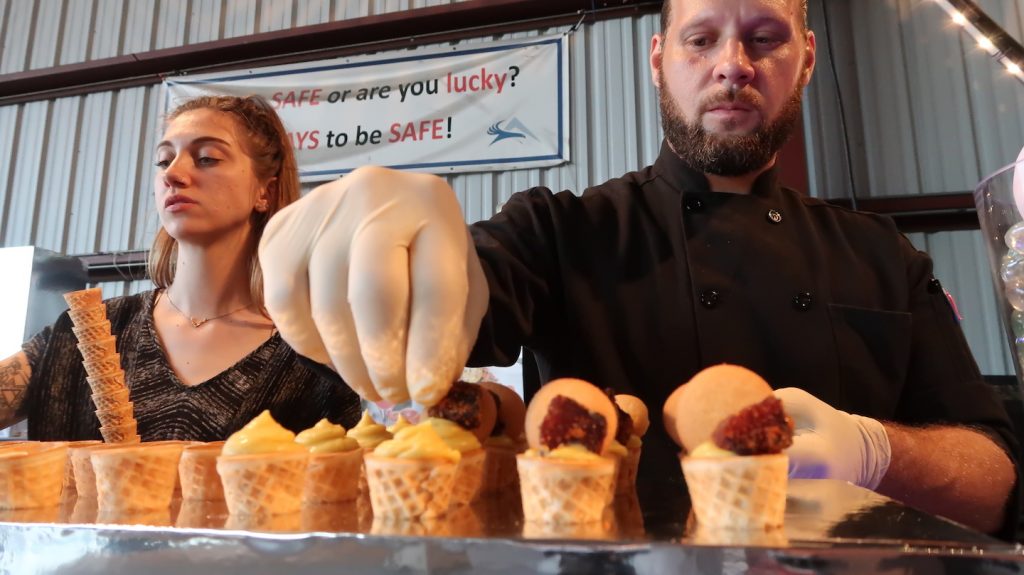 At the Hangar Party, the variety and deliciousness of the gourmet food and Hors d'oeuvres is enough to satisfy the cravings of even the most demanding foodies. The flavors are unimaginable and they are endlessly available. Everything is made on the spot and always ready to gratify your tastebuds. What's more, the presentation is phenomenal. So, the food is not only delicious, it is picture-worthy too.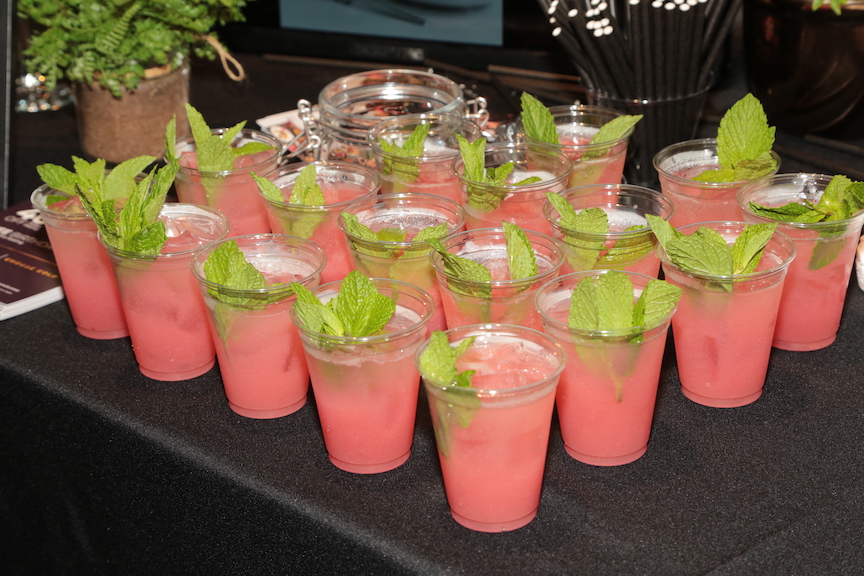 As for drinks, loosen up with your choice from an array of fine wines and cocktails. After all, it's a party and we all just want to have a good time!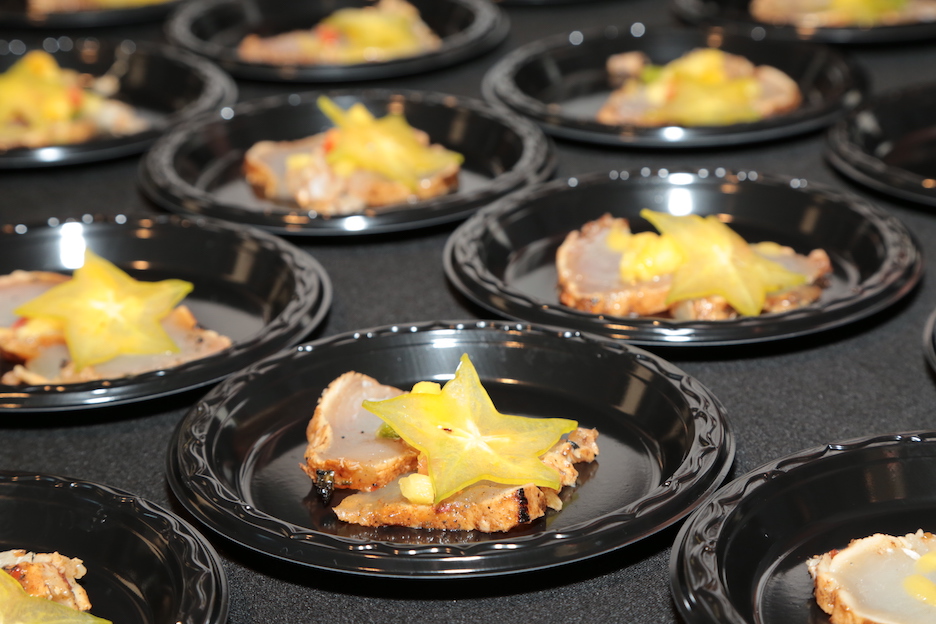 Overall, there will be 30 of South Florida's top restaurants at the Hangar Party, which include: Abe & Louie's, BGCBC Culinary, Boca Resort & Club, Enerbee, Café Med, Madisons, Crazy Uncle Mikes, JOJI Yogurt, Oceans 234, Potions in Motion, Sette Bello, Sette Mezzo, Chops, Vegan Fine Foods, Ruth Chris's Steak House. So, if your mouth isn't watering yet, just wait till you arrive.
Vendors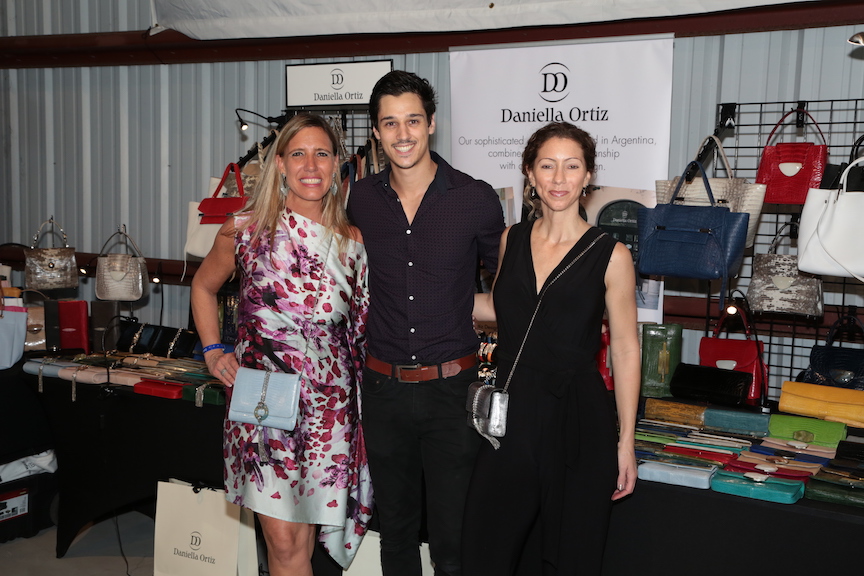 A multitude of businesses will set up booths at the Hangar Party so guests can relish in all the fine things South Florida has to offer.
For example…
4Ever Young will be there to teach people about slowing down the aging process with their anti-aging solutions.
Sunreef Yachts will be in attendance, ready to show you some of their gorgeous custom-made luxury yachts. So you can get one for yourself if you are interested. Nothing beats owning a yacht when you are from South Florida.
Diamonds By Raymond Lee will set up an exhibition of our finest diamond jewelry and luxury watches.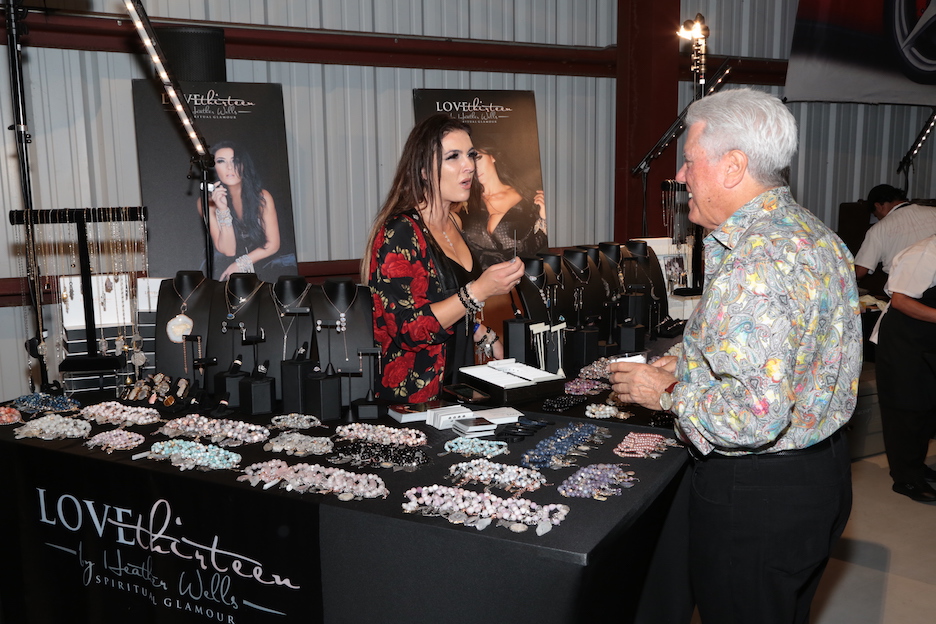 Here are more vendors that you can expect to see at Day 1 of the 14th Annual Boca Concours d'Elegance Hangar Party: APEX Safes, Barrett-Jackson, Boca Voice, Coral Springs Auto Mall, Crash Jewelry, Daniella Ortiz, Ed Morse Automotive Group, Junghans, LOVEthirteen, Lux & Nyx, Rick Case Automotive Group, Salon Bark, Speed Furniture, The Finishing Touch Inc., VMT Enterprises, Williams Tenders USA, Inc.
Celebrity Appearances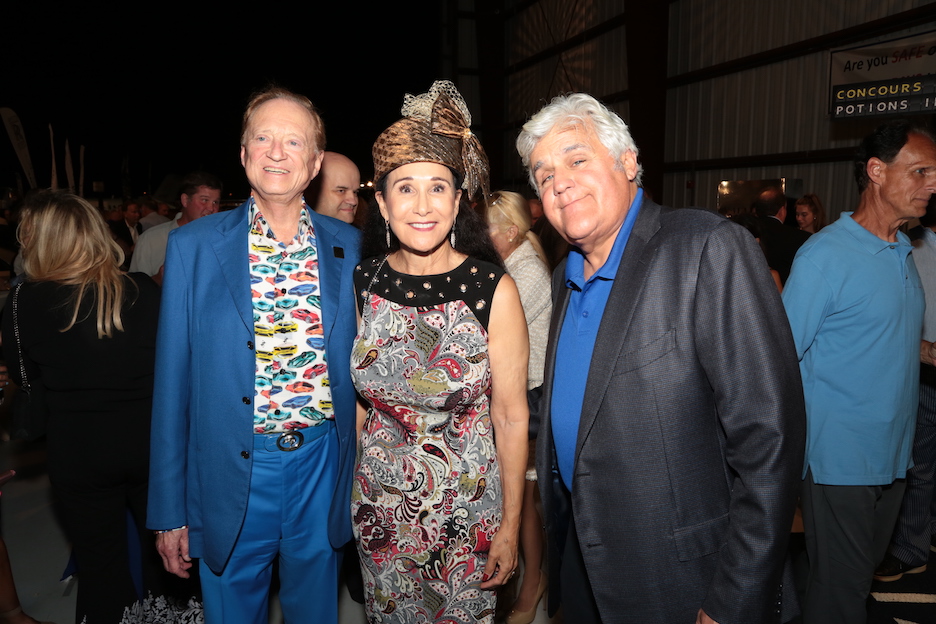 As per usual, there will be some surprise celebrity guests at the Hangar Party. Last year, stand-up comedian, former late-night host, and car aficionado Jay Leno surprised everyone at the Hangar Party. He was so friendly, taking pics with guests and simply enjoying the time.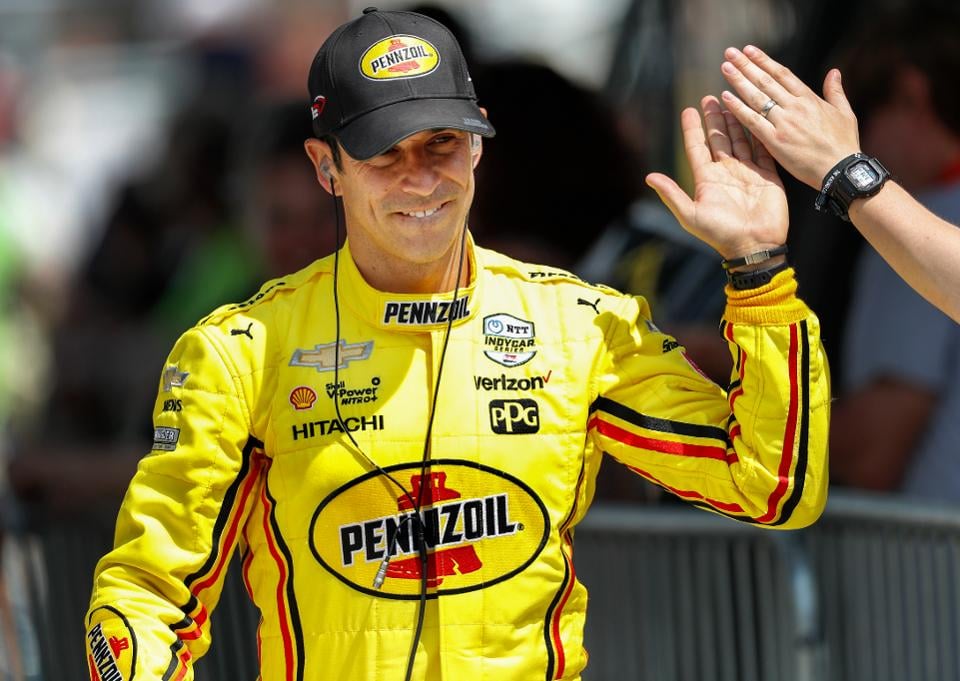 This year, you can expect to see Helio Castroneves, as he will be the celebrity judge at the main event on Sunday. Helio is a professional auto racing driver from Brazil. He won't the Indianapolis 500 THREE times (one of only nine drivers to ever do so, and the only one still active). He was also a champion of Dancing with the Stars.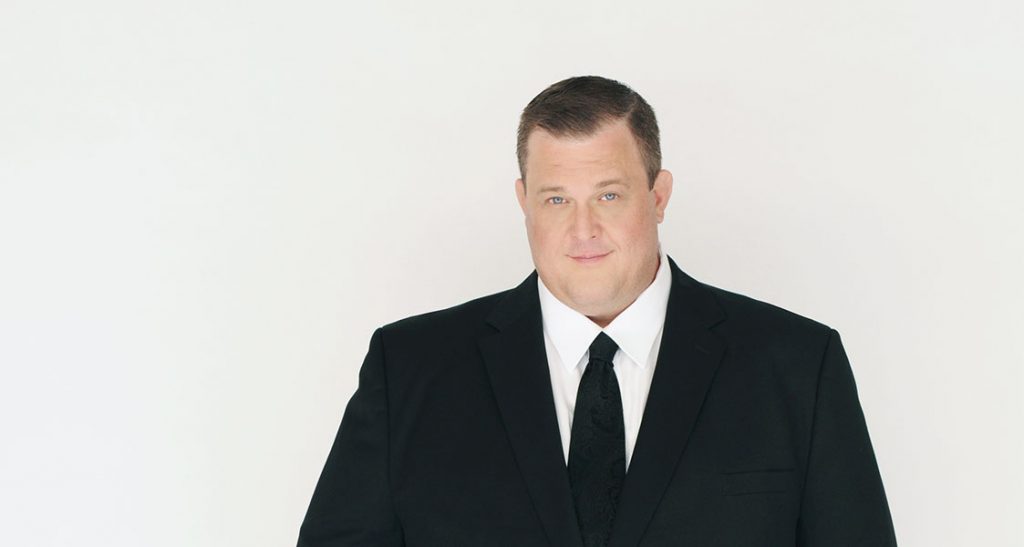 We expect you might also see Billy Gardell, as he will be doing a live performance on Saturday night at the Grand Gala Dinner. Billy Gardell is a stand-up comedian and actor best known for his role as a police officer in the TV show Mike & Molly. Billy has been in many other well-known TV shows and films too, like My Name is Earl, Young Sheldon, Yes, Dear, and Ice Age.
As for other celebrities, you will just have to wait and see, but we suspect there will be more!
Special Accolades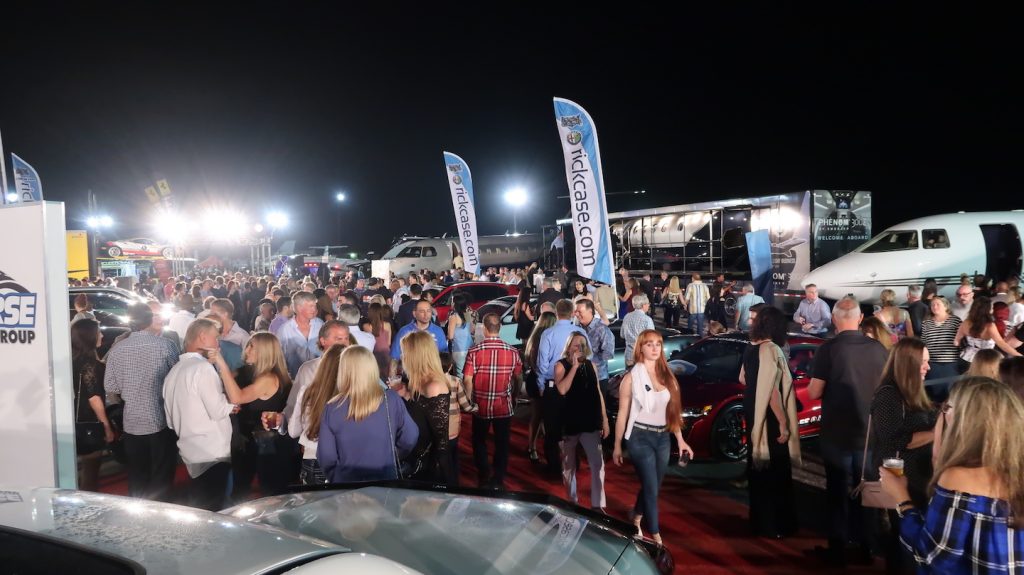 At the Boca Concours Day 1 Hangar Party on Friday night, there will be a few awards given out to special honorees:
The National Automotive Manufacturer Lifetime Achievement Award goes to Scott Keogh. He is the President & CEO of Volkswagen of America, which oversees VW and Audi.
The National Dealership Automotive Lifetime Achievement Award will be bestowed on William Lehman Jr. of Lehman Dealership Enterprises.
National Racing Lifetime Achievement Award for the highly esteemed race car driver Helio Castroneves.
And, the Dream Makers Award Recipient is Colin Brown, Chairman of JM Family Enterprises, Inc.
Benefiting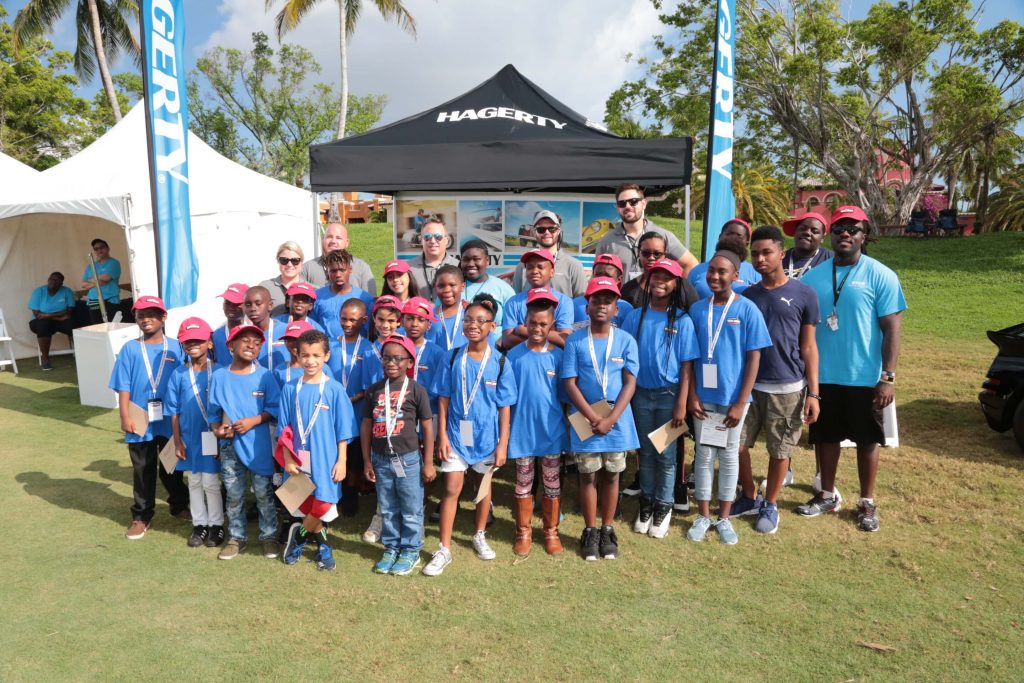 All of the proceeds for the Hangar Party, and the entire Boca Concours, which include tickets, sponsorships, donations, auctions, and more, are pledged to the Boys & Girls Clubs of Broward County.
Boys & Girls Clubs of Broward County
The Boys & Girls Clubs of Broward County (BGCBC) is a non-profit private agency, dedicated to helping young people improve their lives by building self-esteem and developing values and skills during their critical period of growth. Serving more than 12,000 at-risk youths, ages 6-18 each year from its 12 Broward County-area clubs, their purpose is to inspire and enable children to realize their full potential as productive, responsible and caring citizens. BGCBC has once again received the coveted 4 stars rating (out of 4 stars) for the ninth year in a row. Only 3% of the Non-Profits in the USA have achieved this level of excellence from Charity Navigator.
The Concours Team
So much respect goes out to the entire Concours team. The Boca Concours team is comprised of over 300 volunteers who donate their time to the planning and execution of the event. Without such an incredible team, none of this would be possible.
14th Annual Boca Concours d'Elegance Sponsors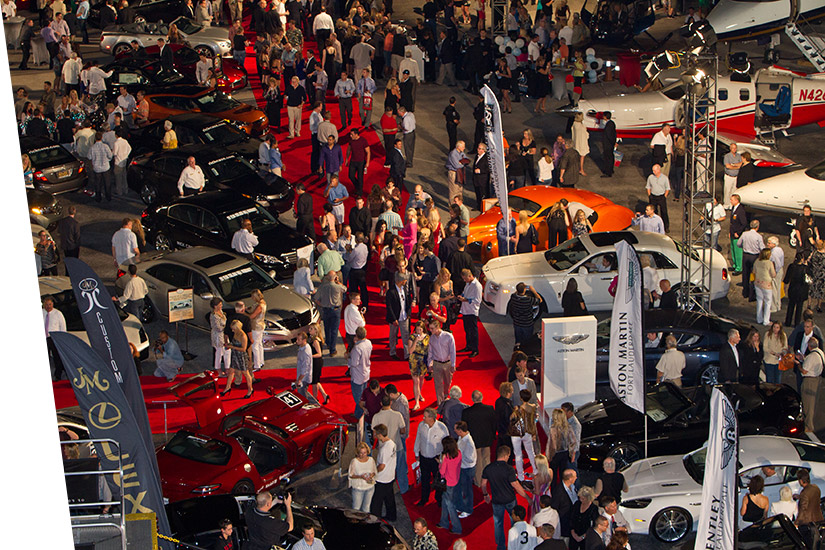 This year, the Boca Concours d'Elegance is presented by Mercedes Benz and Autonation, both of whom need no introduction.
There are also many other sponsors who have donated time and money to make this all possible.
Sponsorship Accolades
Here are some of the sponsors for the 14th Annual Boca Concours d'Elegance:
AutoNation
Mercedes-Benz of Coconut Creek, Delray, Fort Lauderdale, Miami, and Pembroke Pines
Rick Case Hyundai, Genesis, Acura, Volkswagen, Kia, Fiat, Alfa Romeo, Maserati,
Honda Cars & Cycles
JM Family Enterprises
Coral Springs Auto Mall
Bentley Palm Beach
Ed Morse Automotive Group
Mecum (Automobile Sale)
Hagerty
Barrett Jackson
Aston Martin Fort Lauderdale
Rolls-Royce Motorcars Fort Lauderdale
Exotic Car Collection by Enterprise
Overfinch Miami
Official Jeweler: Diamonds by Raymond Lee (live auction and champagne raffle)
Official Timepiece: Junghans
…and more.
Sponsorship Opportunities
There are still sponsorship packages available.
Want to be a Boca Concours Day 1 Hangar Party Sponsor? Feel free to contact us for more information.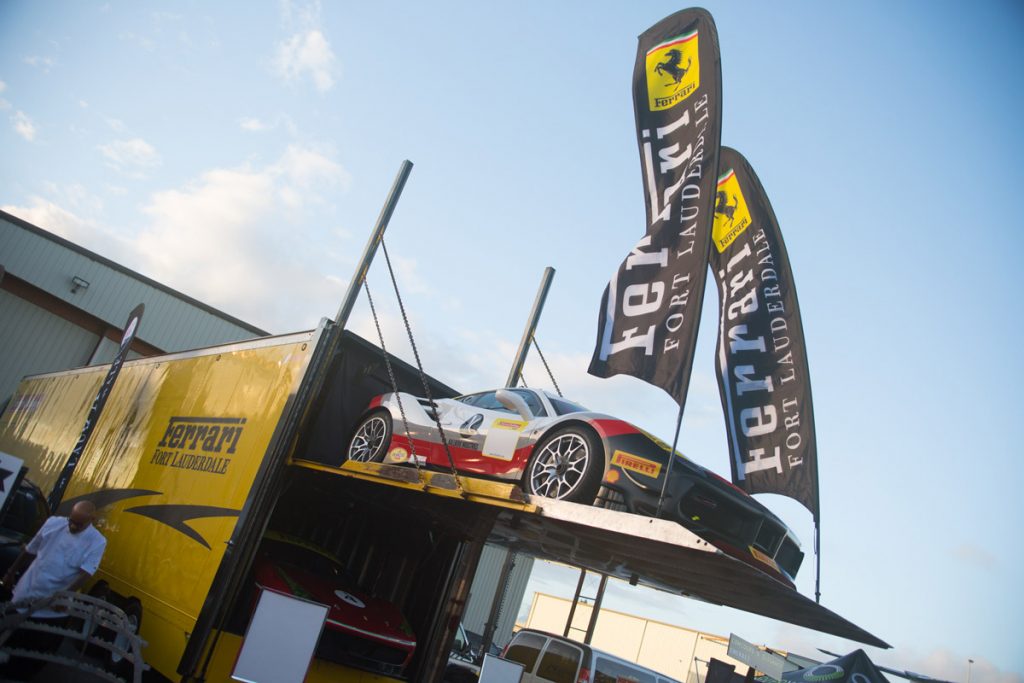 Want to learn more about the Boca Concours?
Why you don't want to miss this year's Boca Concours
Find this 1962 Ferrari 250 GTO at the 14th Annual Boca Concours d'Elegance
ACD Museum's Newly Donated Castle Coupe Duesenberg Model A to be on Display at Boca Concours This Year