While you've already celebrated the new year, there are some important pieces of party jewelry that you'll need going into the new year! These 4 pieces—or items that are similar—will really get you noticed in a crowd, on the dance floor!
1. Oversized Studs.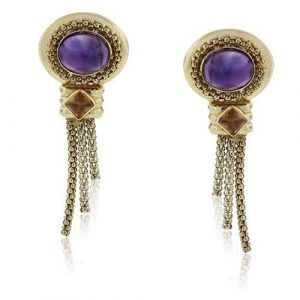 Diamond and Pearl stud earrings will never loose their appeal, but this year we're going above and beyond the norm. Oversized earrings bring the attention to Y-O-U. To keep it classy, don't overdo any of your other jewelry while wearing oversized studs. They're fashionable and feminine paired with formal, vintage and/or elegant attire.
2. The Statement Necklace.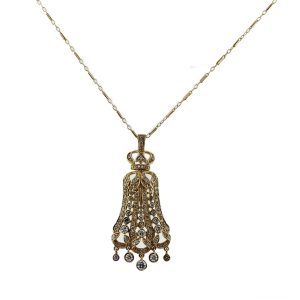 Michelle Obama brought it during the heated campaigning in 2012, then it gained a lot of popularity and exposure during the end-of-year red carpet fashion shows, and 2013 is revisiting this trend with a vengeance. Every girl needs at least one versatile statement necklace in her wardrobe.
3. Look-At-Me Earrings.
Similar in theory to the oversized studs, look at me earrings are generally dangly or chandelier-types that really scream louder than your outfit. Best worn with an ordinary hairstyle (straight and down, curly, or a simple updo) these earrings should encompass a strong, tough, feminine look and pair well with edgy fashion.
4. An Arm party.
This jewelry trend described as an "arm party" by Glamour Magazine is said to be your biggest go-to accessory in the New Year. While the look is unkempt and cluttered, paired with plain-Jane dresses, pencil skirts and solid colors, the arm party will really dress up your outfit – especially when you add  Love bangle or two to the mix.