10 days ago we released exclusive details on what you can expect from Day 1 at the 14th Annual Boca Concours d'Elegance, and today we are back with more information, but this time, for Day 2, the GRAND GALA Dinner, Auction & Live Show.
It's time to rev up your engines because we are less than two weeks away from the much-awaited 14th annual Boca Concours!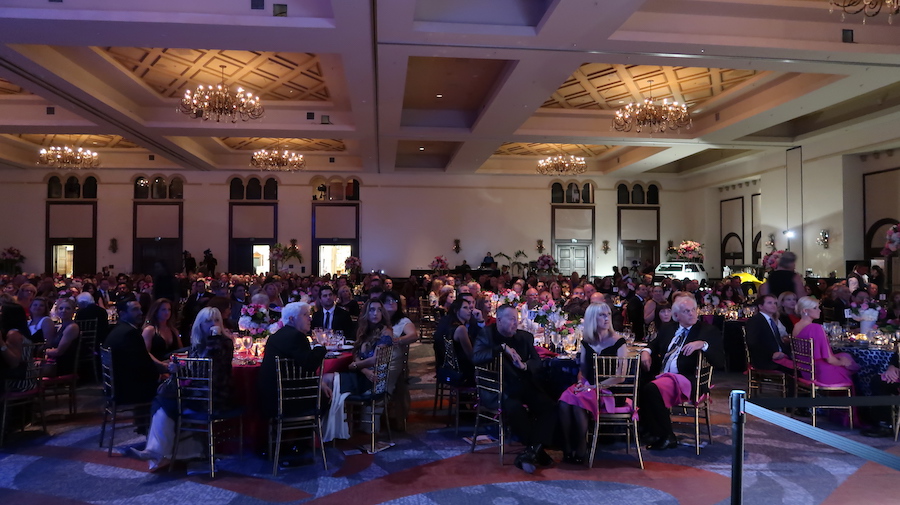 Boca Concours, which is the nation's fastest-growing Concours d'Elegance and the world's largest for a charity-organized event, is set to take place from February 7th to February 9th. Boca's classic car show weekend extravaganza, founded by Rick & Rita Case and presented by Mercedes-Benz and AutoNation, will take place at the Boca Resort & Club and the entire three-day event is benefiting the Boys & Girls Clubs of Broward County. 
The Boca Concours encompasses everything you could ever ask for from a classic car event. There will be a wide range of extremely high-end collector motorcars and motorcycles, gourmet food and good eats, wines and cocktails, automotive art, auctions, live performances, and more. There isn't a more comprehensive place to get a look into automotive history than the Boca Concours d'Elegance. If you love cars, especially classics, you will not want to miss the Boca Concours.
Today, we are giving you an in-depth sneak peek into what you can expect from Boca Concours Day 2, which includes seminars, special ride-alongs, the all-new Mecum Gallery, and, of course, the Grand Gala Dinner, Auction & Live Show. 
Day 2: Boca Concours d'Elegance – February 8, 2020
Now, let's drive through the highlights of Boca Concours Day 2 – The Grand Gala…and more.
MECUM GALLERY EXPOSITION & AFAS SHOW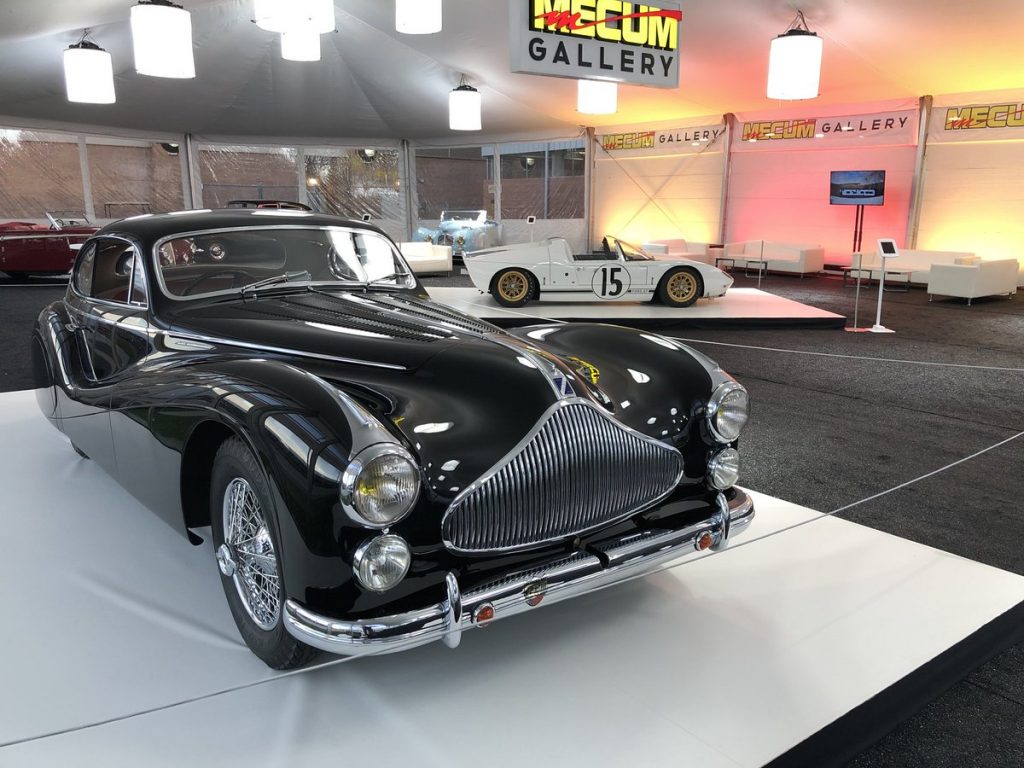 This year, we get to experience a brand new undertaking, it is the Mecum Gallery Exposition! Mecum Auction Company is the world leader in collector cars, vintage and antique motorcycles, and Road Art sales. They host auctions all over the nation. And this year, they are setting up a Mecum Gallery Exposition that includes over $40 million in classic cars, all of which can be inspected and purchased directly by interested buyers. 
Mecum is also collaborating with the Automotive Fine Arts Society (AFAS) for this exposition. Many artists from the AFAS will be on scene, displaying their spectacular automobile art, which can also be purchased directly at the expo. 
President of AFAS, Ken Eberts will be the official artist of the 14th annual Boca Raton Concours d'Elegance.
Both Mecum and the AFAS have been around for over 3 decades, so they are extremely reputable and renowned across the country. They will be bringing out only the finest automobiles and artwork for the gallery. 
Read this article, which we released last week, if you are interested in seeing the kinds of cars that will be featured and on sale at the Mecum Gallery Exposition. You can also learn more about Mecum Auction Company and the Automobile Fine Arts Society and their members, such as the President of AFAS, Ken Eberts.
We are talking about cars like a 1937 Mercedes-Benz 540K Special Roadster and 1947 Rolls-Royce Silver Wraith Inskip Convertible (as seen below).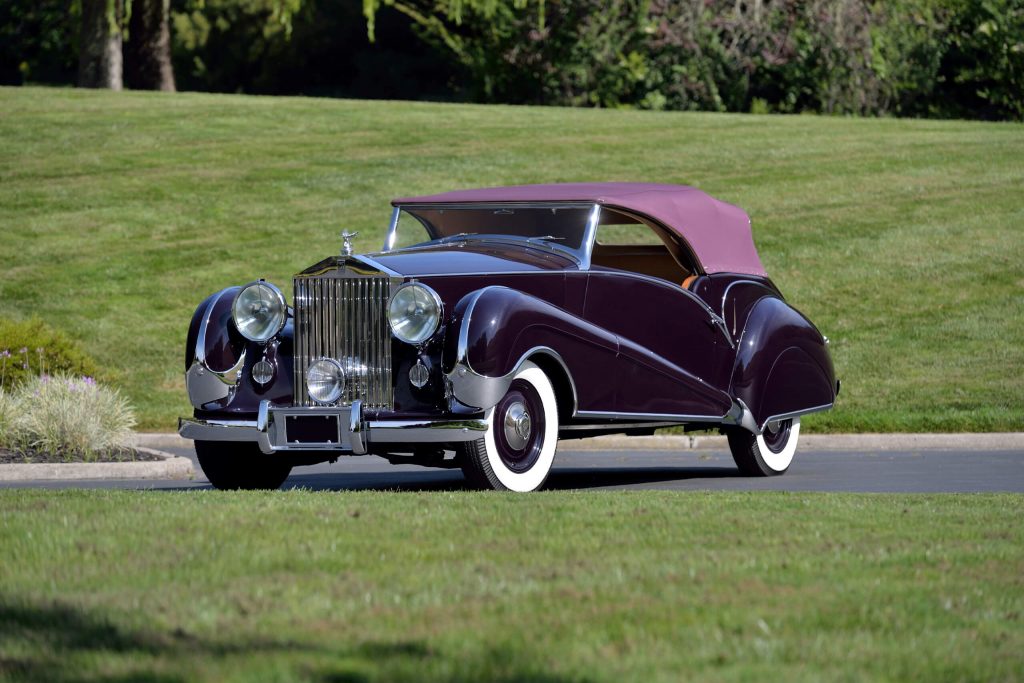 Mecum Gallery Exposition & AFAS Show HOURS & Location
The Mecum Gallery Exposition & AFAS Show is open to the public from 8:00am to 4:30pm.
Then, from 5:30pm to 8:00pm, it will be open to Gala ticketed guests only.
If you are a potential buyer, we suggest getting there early!
Note: The Mecum Gallery Exposition & AFAS Show will continue on Sunday, Day 3 of the Boca Concours (The Concours d'Elegance Main Event) from 9:00pm to 5:00pm. During this time, it will only be available for Concours d'Elegance ticket holders.
Location: The Boca Raton Resort & Club (Mizner Center).
COMPLIMENTARY SEMINARS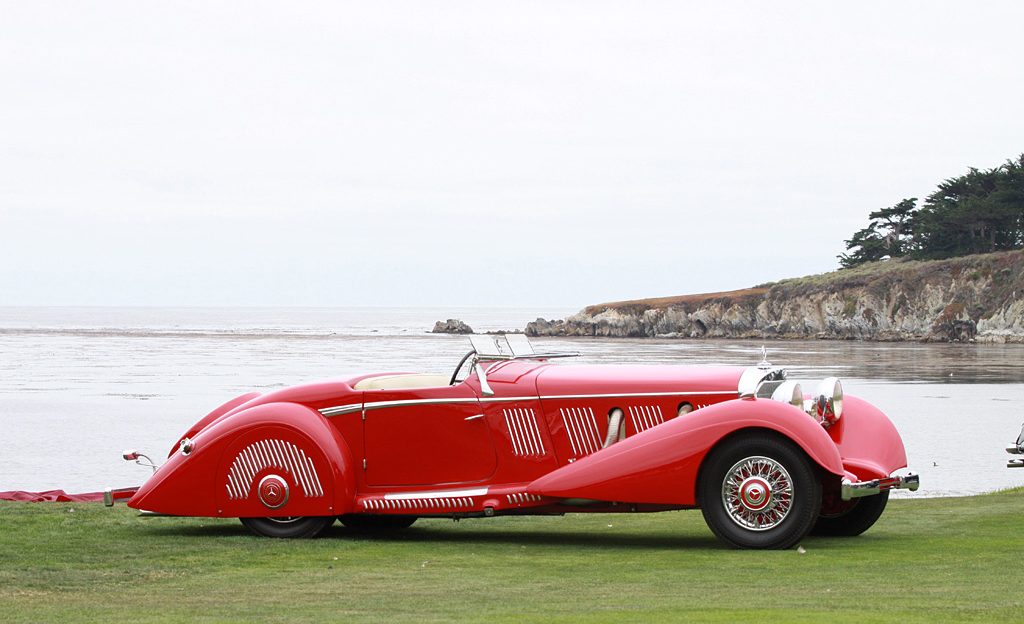 Everyone will also have the opportunity to attend two special live seminars, which will be located in the Mizner Center estate room at the Boca Resort & Club.
Discussion on the New 30 Under 30 Class (9:30am – 11:00am)
There's a new class this year at the main event on Sunday thanks to Boca Concours beloved Jay Leno. This new class of cars pays tribute to classic car owners who are 30 years old or younger and have invested less than $30K in restoring their vehicle (which means they likely did most of the work themselves).

The new 30 Under 30 class will be a "display only" class, which means it will not be part of the judging process. However, this class is eligible for the People's Choice Award.
Seminar Details
The facilitator for this seminar is Wayne Carini, American master car restorer and TV personality best known for his love of classic cars.
It will be presented by Jason Wenig, owner of The Creative Workshop (classic car restoration & coachbuilding), and Diane Fitzgerald of RPM Foundation, which supports restoration and preservation training programs.
A couple 30 Under 30 Entrants will also be on the panel. They are Michael Krukowski and Oscar Voorhees.
The panel discussion goes into detail on the involvement and participation of a younger generation of car enthusiasts. This seminar is a must-attend for parents and grandparents who are interested in bestowing a collector car to their children or grandchildren, as well as any younger car enthusiasts who have an interest in getting involved in classic car collecting and restoration.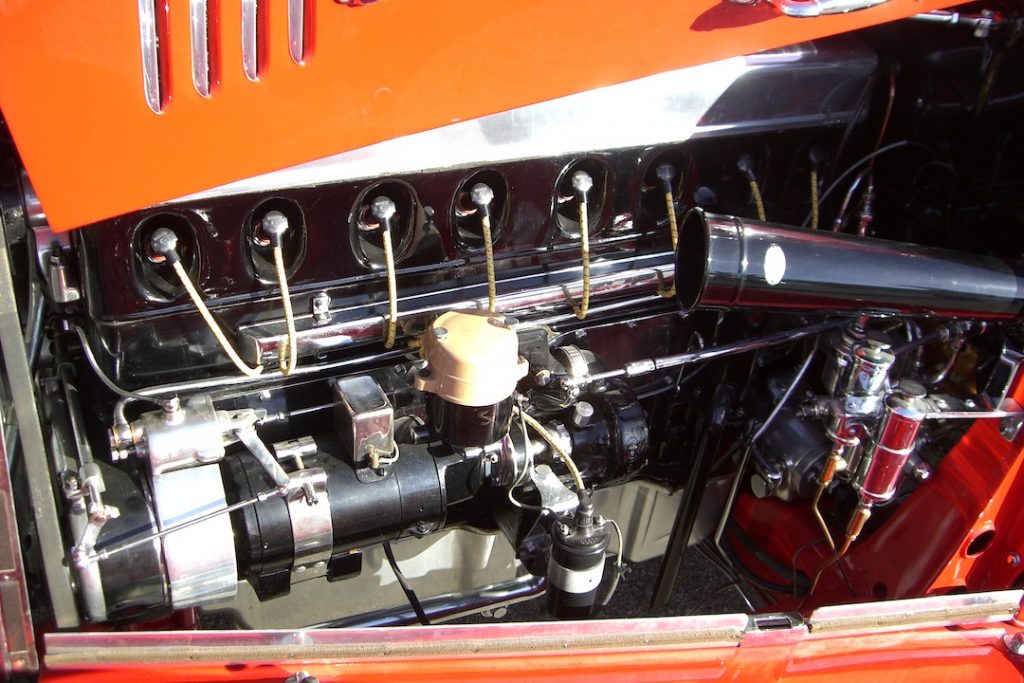 Excellence & Innovation: Auburns, Cords, and Duesenbergs: Discussion on Duesenberg's and the "Model A" – 100 Years (11:00am – 12:30pm)
In honor of the Marquee of the Year – ACD Museum's Duesenberg Straight Eight "Model A" Centenary (100 Years of Extraordinary) – there will be a discussion on the classic car company and their Duesenberg cars and the "Model A".
Seminar Details
This seminar is presented by Lindsey Green Barrett, President of Auburn Cord Duesenberg Club; Sam Grate, Curator; and Brandon Anderson, Executive Director/CEO of the ACD Museum.
This is going to be a fascinating discussion on innovations, inventions, marketing, and future designs of the ACD Company.
It will cover the following subjects:
Auburn designs including boattail speedsters with innovative artists
Renderings and designs by Alan Leamy and Gordon Buehrig
The front-wheel-drive innovation and America's first f-w-d Cord L-29
The amazing story and designs of the Cord 810/812
The Duesenberg story including the Model A, J, X, Y, 4-wheel hydraulic brakes
Then, the discussion and presentation will conclude with information on how organizations can protect and maintain the history of, and passion for, Auburn, Cord and Dusenberg via Clubs, Museums, and Festivals, which includes novel programs, driving tours, and other momentous events. 
HAGERTY RIDE-ALONG "RIDING EXPERIENCE"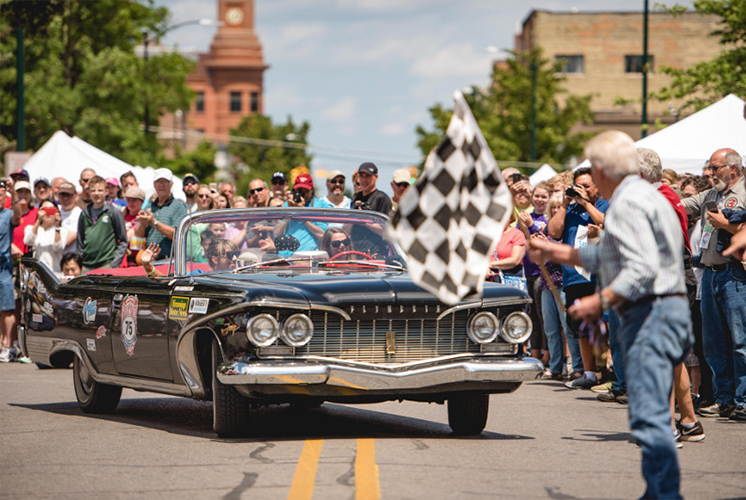 The Mecum Gallery Exposition isn't the only new thing at this year's Boca Concours.

On Saturday, Day 2 of Boca Concours, guests will have the chance to go on a ride-along around the Boca Resort in some exquisite and unique classic cars. This will be an amazing opportunity. There's nothing like experiencing a high-end classic car firsthand with the engine on and the wheeling turning. 
This is being put together by Hagerty Insurance.
Hagerty is an insurance company specializing in classic cars. They also have an awesome driver's club…
"Hagerty Drivers Club™ makes the experience of owning, driving and loving cars better through discounts, roadside assistance, and more. If you're ready to save money on car stuff and keep pace with car culture, this club was created for you."
All in all, this is a really cool development for the Boca Concours this year.
SATURDAY NIGHT – THE GRAND GALA (5:30pm – 10:00pm)
(The following photos are from previous Boca Concours Gala Dinners)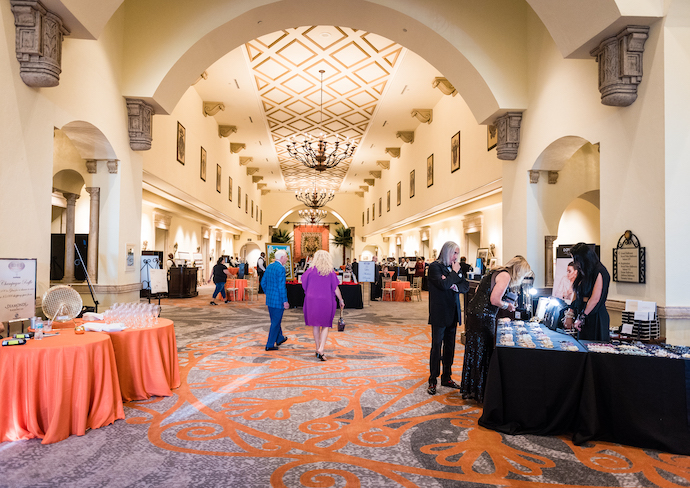 The Boca Concours Grand Gala gets underway at 5:30pm on Saturday.
The night starts with a cocktail reception and everyone has the chance to bid on a plethora of distinct items at the silent auction.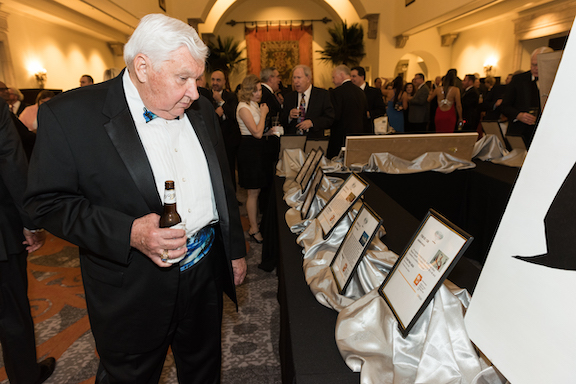 Following the cocktail reception, guests will sit down to eat a multi-course gourmet dinner. We've been to many Gala Dinners and we can say with a guarantee that the food is going to be absolutely delectable.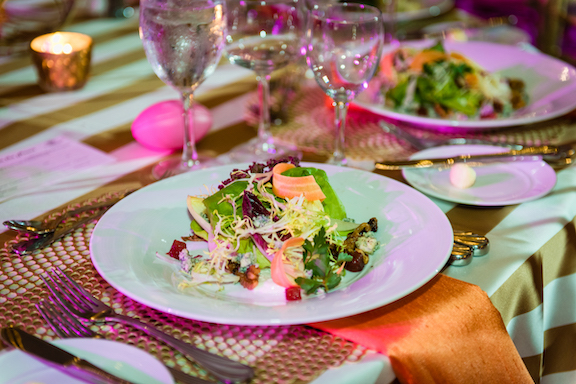 After the delicious dinner, the award ceremony commences. Here are the winners that will come up to accept their awards…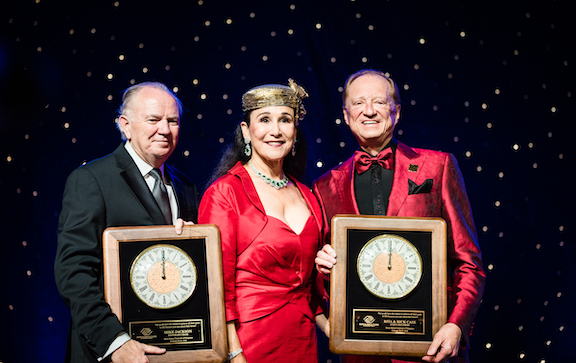 Automotive Lifetime Achievement Awards & Dream Makers Society Induction at Boca Concours Grand Gala
The winners for this year's Boca Raton Concours d'Elegance have already been selected and announced.
The Automotive Lifetime Manufacturer Achievement Award
The winner of this prestigious award is Scott Keogh, the President & CEO of Volkswagen of America, oversees VW & Audi.  Scott took over this position back in November of 2018, and as noted by event organizers, Scott Keogh set a new monthly sales record for Audi of America.
The National Lifetime Racing Achievement Award
Helio Castroneves will be the recipient of this incredibly respectable award. Helio is a three-time winner of the Indi 500, which makes him one of only nine drivers to ever achieve this and the only one who is still active. All in all, Helio Castroneves' career has been immensely impressive. He is one of the racing circuit's biggest and most popular stars. And it's not only the racing scene where he is a winner, he won season 5 of Dancing with the Stars too.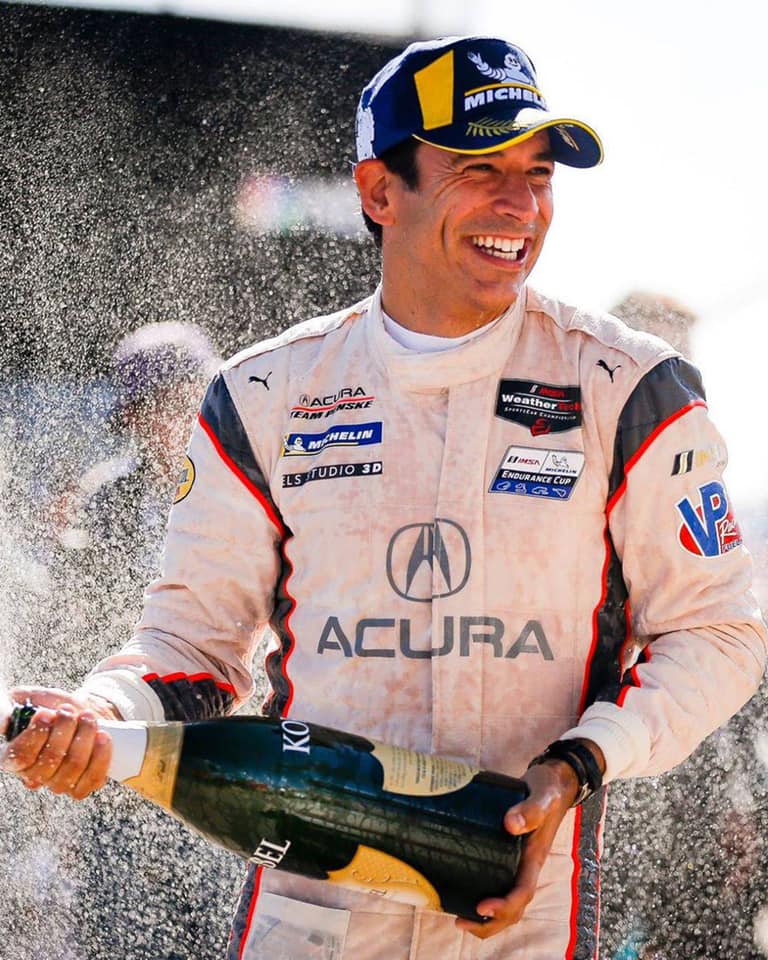 The Automotive Lifetime Dealer Achievement Award
William Lehman Jr is the winner of the Automotive Lifetime Dealer Achievement Award. William has been running his highly successful family-owned Buick dealership in North Miami since 1967. He is a tremendously respected and active member of the community and a fantastic entrepreneur, having also established separate automobile finance and leasing companies – William Lehman Leasing, Affiliated Financial Corporation, and Local Finance, which are all doing really well. 
Dream Makers Society Induction
Clin Brown, Chairman of the Board of JM Family Enterprises Inc. in Deerflied Beach will be inducted into the exclusive Dream Makers Society. JM Family Enterprises is currently ranked No. 21 on Forbes' list of America's Largest Private Companies and No. 17 by FORTUNE as one of the 100 Best Companies to Work For.
"Dream Makers inductees are individuals who have established at least a decade of commitment to the Boys & Girls Clubs of Broward County and who have played a vital role in the development of a program or event that has had a significant impact on the success of the organization."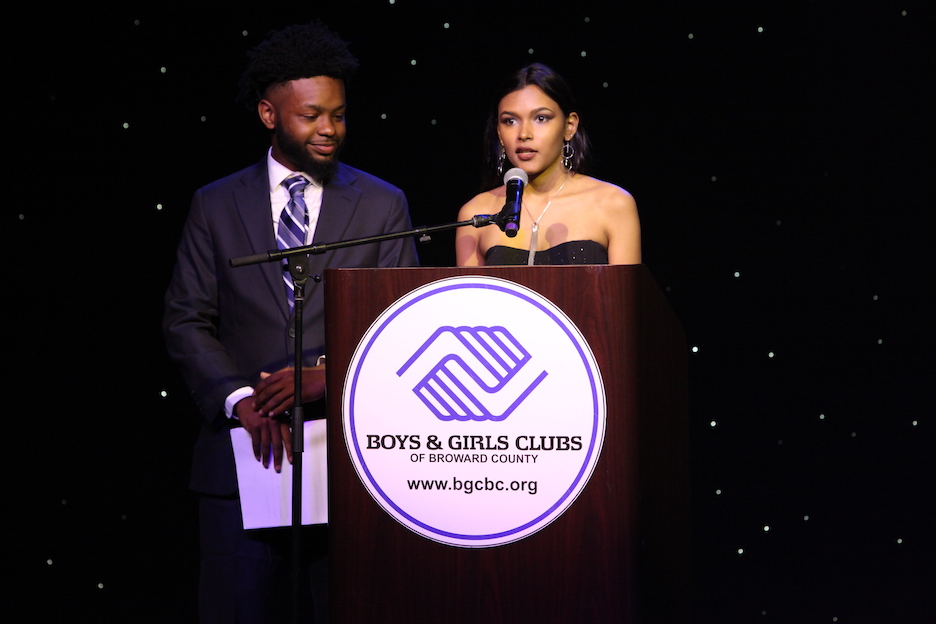 Other Dream Makers Society members include:
Felix Sabates
Rita and Rick Case (Boca Concours has raised over $10M for the Boys and Girls Clubs of Broward County)
Florence and Lawrence J. De George
Marti and Wayne Huizenga
James E. McDonnell IV
Linda and Douglas Von Allmen
Mary Anne and Richard Kull
Christine Lynn
Terry Taylor
Deborah and Gary Wendt
Christy and Larry Hierholzer (2019 inductees)
Live Auction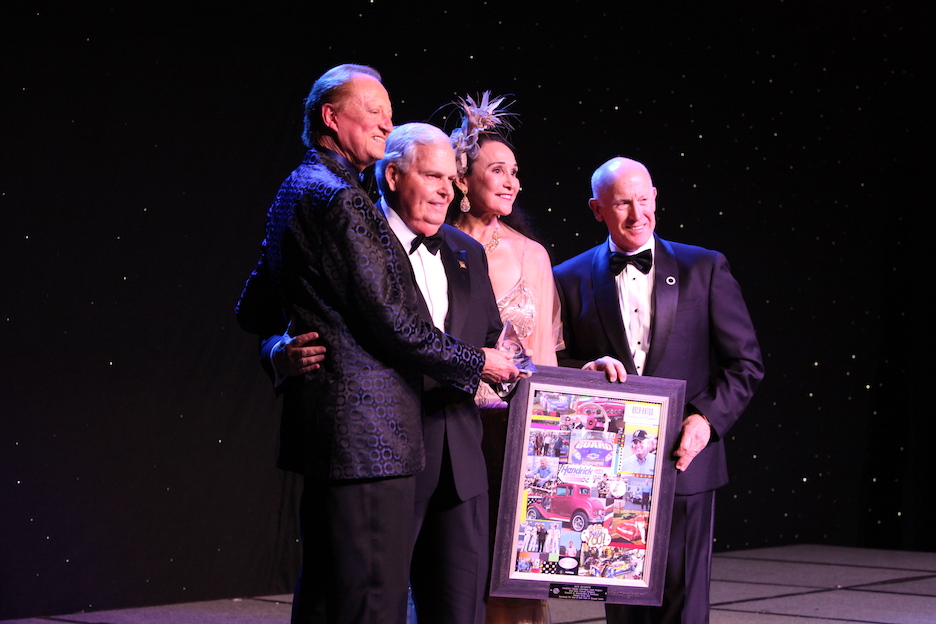 Following the award presentation, a one-of-a-kind live auction will take place right there in the ballroom. Guests will have the chance to bid on an array of items and packages, such as diamond jewelry, exotic vacations, and more. The best part is, all of the proceeds go to the Boys and Girls Club of Broward County!
Live Performance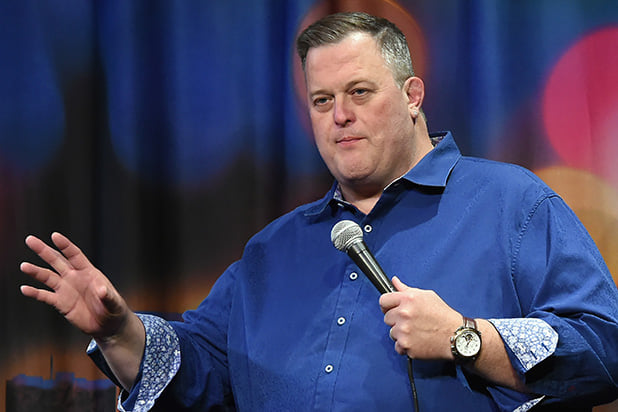 The dinner ends with a live performance by none other than Billy Gardell. If you know Billy Gardell's work, then you know the performance is going to be outstanding.
The previous two years saw Tim Allen and Jay Leno as entertainers. Jay Leno recommended Billy Gardell for this year as he is a good friend. Boca Concour's Gala event organizers jumped on it.
Billy Gardell is a highly celebrated comedian best known for his role on the sitcom Mike and Molly. He has also had a recurring role in Yes, Dear, and has appeared in many episodes of My Name Is Earl. Gardell voiced Santa in Ice Age: A Mammoth Christmas, and starred in Sullivan & Son as Lyle Winkler. Gardell is currently in a starring role for the new CBS sitcom "Bob ♥ Abishola".
The man is absolutely hilarious and a really fun-loving guy, so this is going to be legendary. Definitely a highlight of the night. And that's saying a lot as the entire Day 2 of Boca Concours is full of extraordinary activities and affairs.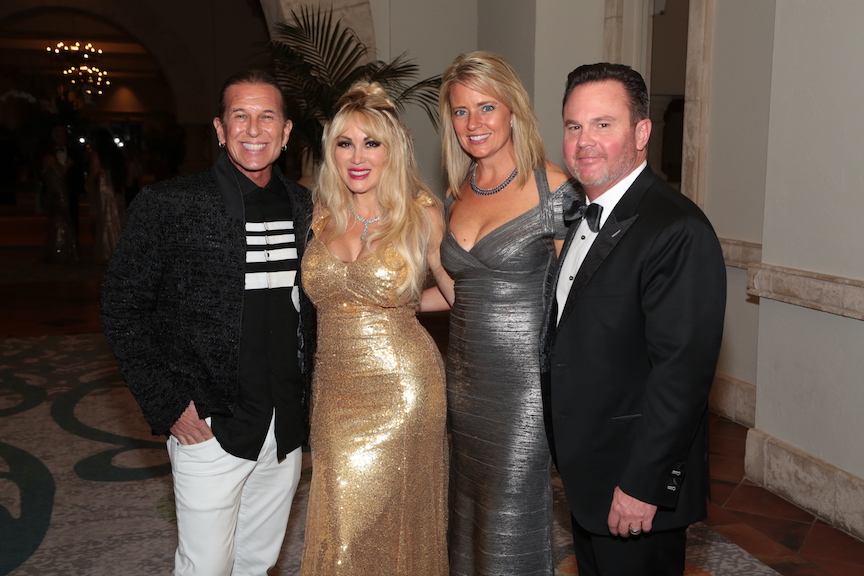 Accolades
We want to end this post by paying respect to everyone involved. Especially Rick & Rita Case and the entire Boca Raton Concours d'Elegance team. The Concours team comprises over 300 volunteers who donate their time to planning and executing the event!
The Boca Concours is for such a great cause. It has raised over $10 million for the Boys and Girls Clubs of Broward County since its inception over 14 years ago. None of this would be possible without Rick & Rita Case and their Concours team AND all of the wonderfully generous sponsors.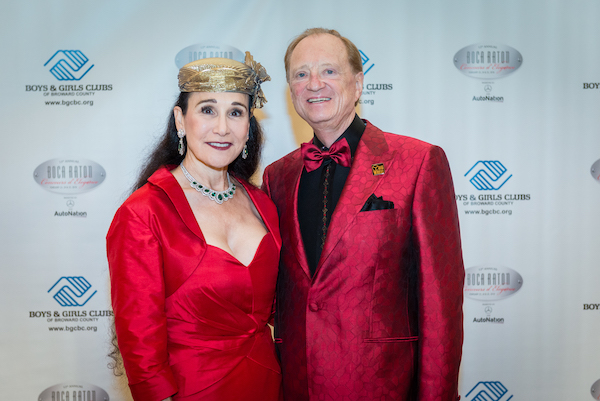 Note: There are still sponsorship opportunities. So, if you have an interest in sponsoring Boca Concours Day 2 Grand Gala (or any or all of the three-days), contact us for more information!
Stay Tuned
We will be putting out more information on the Boca Concours as the event nears. Such as, what you can expect from DAY 3, THE MAIN EVENT. So stay tuned!
We hope to see you all at the 14th annual Boca Concours d'Elegance this year!