You can find top designer jewelry in our collection of fine jewelry and luxury watches. Your local jewelry shop in Boca Raton we carry a wide ranging array of different jewellers. Like Tacori or Gucci rings for example. Our locations are the jewelry store nearby that you have been looking for. From any direction in sunny South Florida you can visit one of our stores and get what you need. Whether you are looking for the top designer jewelry pieces that make a collection stand out. Or otherwise a unique and one of a kind style of jewelry. From the bespoke to the luxury fashion house designer jewelry our collection has got what you are looking for. Our widely curated collection of luxury items and fine jewelry include Gucci rings and other designer jewelry items. From the latest to the all time greatest we do have a piece for everyone.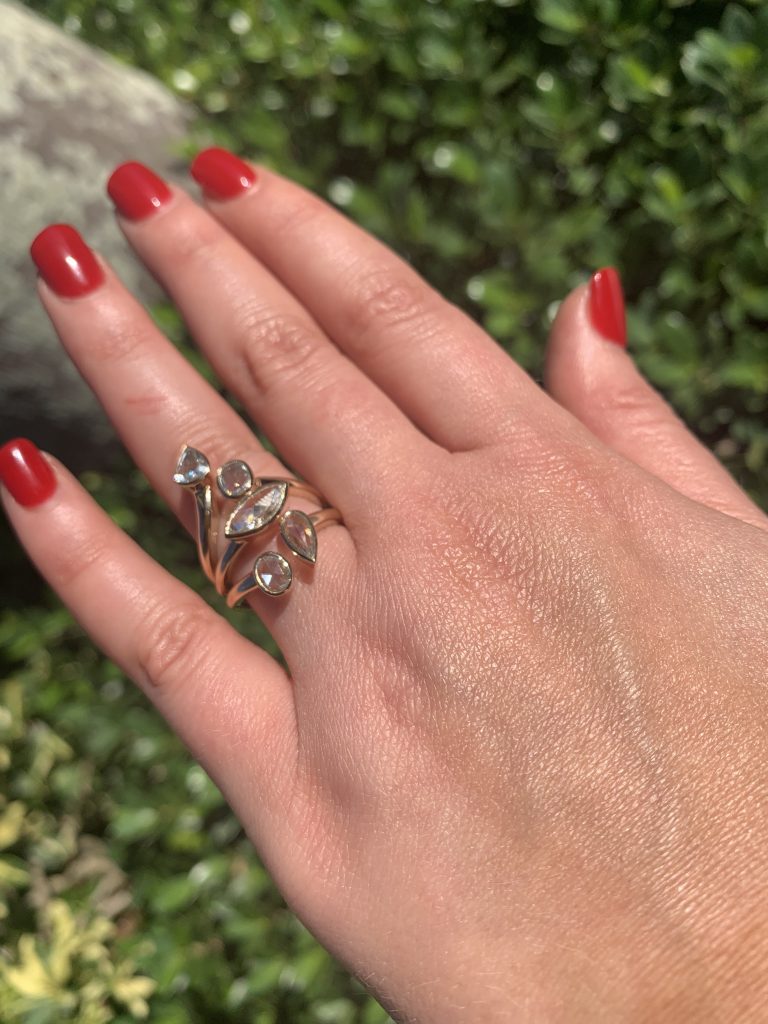 Our acquisitions team works hard with singular collectors and our suppliers around the world to bring the finest pieces to our stores in Boca Raton. Whether the limited or special edition designs or the iconic never out of style timeless looks. These collectors items are all in our shop assortments. You can come and peruse at your own pace at our expertly designed show rooms. Or otherwise check out some of our items online. Although not all of our jewelry items are showcased here on the website. Further you can reach out to anyone of our staff to help you locate a specific piece. Or tell us what kind of jewelry you are interested in and we can help. With over thirty years of experience in this industry we know the ins and outs of jewelry. Whether that is designer jewelry or once in a lifetime items crafted for you.
Top quality jewellers offering a full service jewelry shop
Over the thirty years that we have run our stores. We have learned a lot about our clients. The refined clientele that visit us in South Florida. More than our clients though this is our community. And as always we are committed not only to giving back. But also to building up. That is why we always have community engagement events to bring together everyone for common causes and for a good time. With the finer things in life some drinks and some food it is a good time for everyone in the family. Beyond that we want to make sure that all of our clients' needs are met.
What does that mean? Well beyond having superior service and the ultimate collection of fine jewelry we also made a state of the art workshop. For jewelry repair, bespoke modifications and watch tune ups. Everything can be done right here in our store. A full service luxury jewelry store like you have never seen before.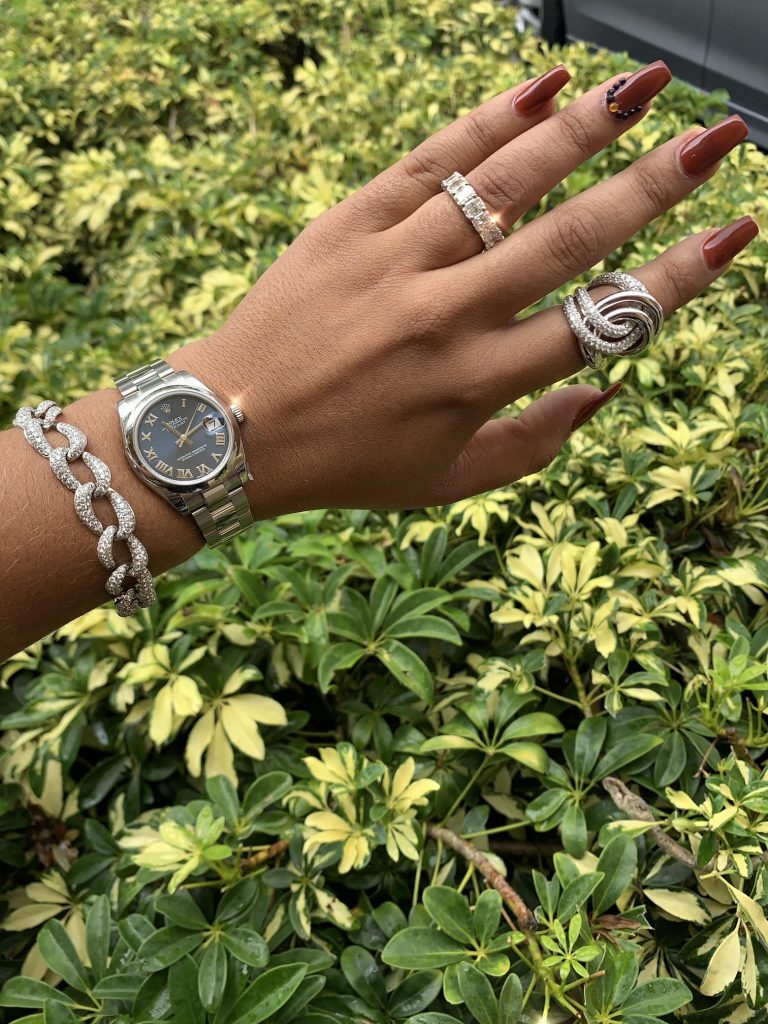 We can do jewelry repair on the spot. Even more complex services that require time we are able to do here in our jewellery shops. With our lasers, testers and cutting edge technology machinery our master craftsmen can bring your jewelry to life. From testing diamonds to polishing Rolex watches. It can all happen in the security of our very own workshops. Whether you just need a bit of a tune up or cleaning. Or a big heavy lifting job on a piece that might have been neglected for a while. Our experts will walk you through each and every step of the way and make sure that you are aware of the scope of the work before they start. They will make it happen. Top quality work at the very best prices for you.
Designer jewelry – top worldwide designers
There is no other jewelry store nearby that brings all of the very best designer jewelry together like we do. All of our jewellers are highly focused on getting you the absolute best rings, earrings, bracelets, necklaces, and fine watches around. This is of course not only limited to jewelry for women. We have fine jewelry items for the whole entire family. From the tiny tots that are just starting to adorn with gold and precious stones. All the way to those who know their way around a jewelry store or two. For every style and moment in life we have a designer jewelry piece that is just perfect for you. 
Top worldwide designers all together in one place for you and yours. It is all about the luxury lifestyle and the accessories that come along with that. There is no doubt that having some of the latest looks is important. However it always the iconic pieces that we just cannot let get away.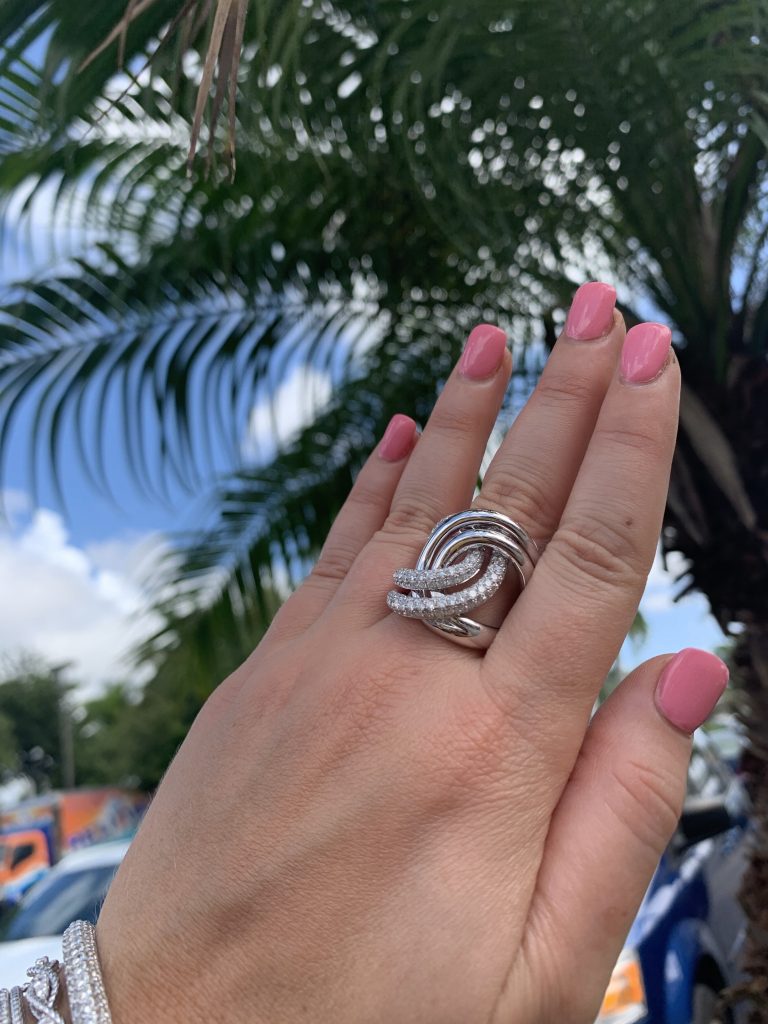 These are the items that we find ourselves coming back to again and again. No matter how many times you have worn it. Or how often it is that you find yourself going towards this fine jewelry piece there is a reason for this. The top designers do craft pieces that are absolutely meant for life. They are the icons of fashion and jewelry trends of all time.
For these designer jewelry pieces and more we have an extensive collection of pieces. The combination of them may just be the perfect place that you have been looking for to get your luxury pieces. Whether that is a designer ring from your local jeweller. Or iconic luxury hand bags and other designer accessories. The finer things in life that have been hand crafted for you. 
Gucci rings and other fashion accessories
Some brands absolutely speak for themselves. These are the high luxury well known brands that lead the world both in the latest fashion trends. As well as the classics and tried and true traditional pieces. The brands that lead the pack when it comes to innovation. Whether in the materials that they use or otherwise the designs that they craft for their jewelry pieces. We at Diamonds by Raymond Lee love the luxury fashion designer jewelry. They bring the fashion world and the world of high jewelry together. Through fine jewelry pieces the emblematic symbols of luxury lifestyle come together in to one common style and design. Gucci rings for example are one way that designer jewelry shows off some big brand names. These Gucci rings feature the iconic logo design commonly seen on the Italian luxury hand bags. Inscribed into precious metals these brand logo designs are absolutely transformed.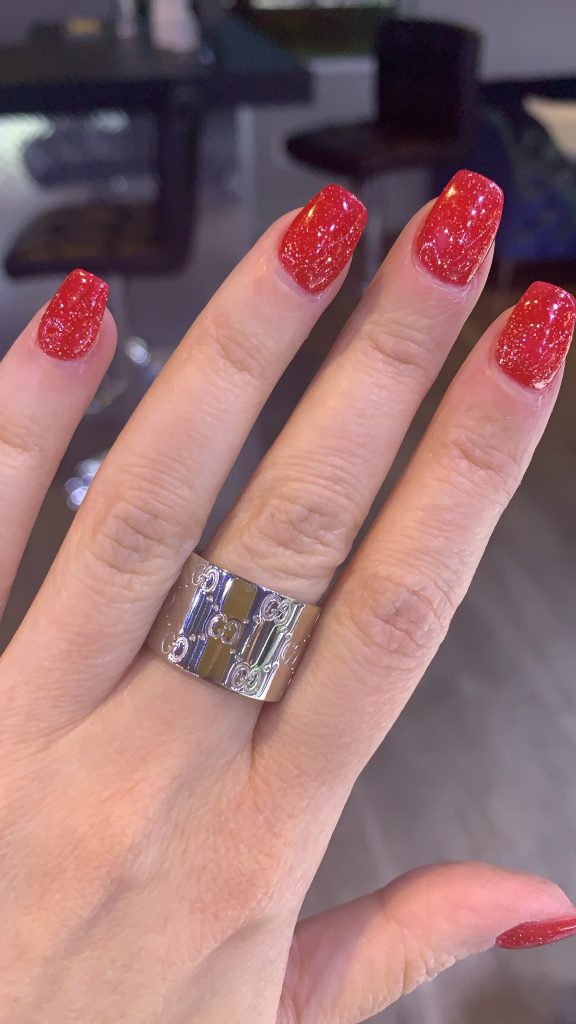 The Gucci rings for example with the criss crossed pattern commonly seen on the luxury handbags. Also have the iconic interlocking G and G symbols at every other cross. This style particularly on a wide platinum or white gold ring gives a unique and eye catching texture. While it is a special style that is sure to be noticed it is still subtle and subdued. It is by no means a statement piece or standout stone. However it is a lovely and ready for every day wear type of ring. Much like their hand bags and gorgeous luxury clothing the Gucci rings can be worn as an adornment or piled on together for a striking Italian look. Unlike any other designer jewelry Gucci rings take the fashion house's patterns into the world of jewelry. Other fashion accessories that also come from this top designer are silk scarves, handbags and sunglasses.
Interested in buying Gucci rings like this? Visit our stores or speak to one of our jewelry experts today!
Selling designer jewelry
Now you might already have more than a few designer jewelry pieces in your collection. While a collection may be an extension of ourselves. Albeit the very best way to express and communicate our personal existence through to the world. Sometimes the pieces that fit for us at a certain time in our lives are no longer so. For those iconic designer jewelry pieces that we no longer feel fit our style there is a solution! You do not have to leave them collecting dust in your jewelry box. You can update and even upgrade your designer jewelry if you wish to do so. At your jewelry store nearby you can bring your no longer wanted designer jewelry to be evaluated. For a private, discreet and respectful conversation regarding your designer jewelry just come down to your local jewelry shop, Diamonds by Raymond Lee. A South Florida jewelry store nearby.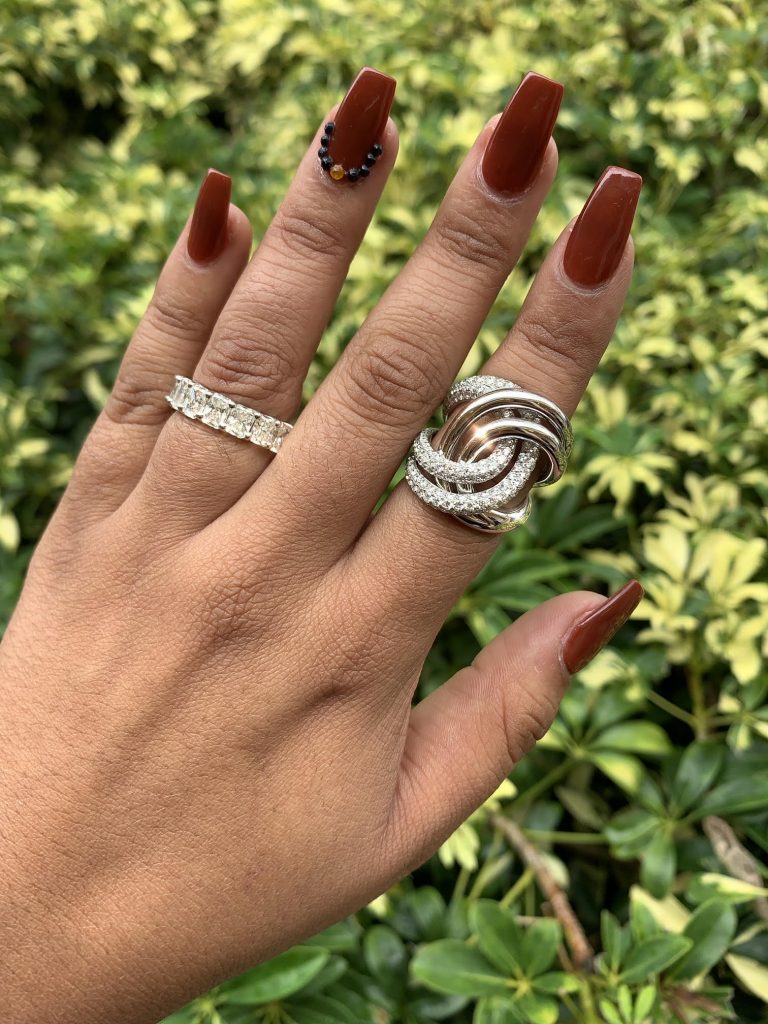 No matter where you are in the sunshine state one of our jewelry store locations is never far away. And with an expert staff that knows how to delicately approach every situation you know you can trust. There is nothing like being able to openly discuss your jewelry pieces without someone hounding (or devaluing) your jewelry. That is what we are all about. Our acquisitions team is really here to help educate you on what the current market conditions for designer jewelry are. As well as help you get an idea of the valuation of your personal items. For if and when you are ready to sell you have all of that knowledge at your fingertips. And of course if you want to have a safe and secure sale with us then one of our team members will assist you. Maybe even help you replace the piece you have sold.
Designer jewelry at a jewelry store nearby? Diamonds by Raymond Lee
For the last three decades our family owned and family run jewelry shop has been serving the South Florida community. From East and West Boca Raton we bring the world's finest designer jewelry to South Florida. Whether you are looking for premium styles like Gucci rings or Audemars Piguet watches. Or unique limited edition pieces that have been made in limited quantities this is the place. We have a wide ranging assortment of items as well as a full service in house workshop. Everything from the most classic and well known looks from the world's big brands. All the way to unique bespoke pieces and modifications made tailored to your demand. All of our looks and styles are emblematic of our public. The refined clients who know to come to us for all of their fine jewelry needs. Every milestone and every event, there is something for the whole family.
Our diamond experts, master craftsman and staff are passionate. In this fine jewelry trade no one accidentally gets involved. From a strong family history and love of the finer things in life we bring together the best of the best. Our staff are ready to welcome you in and help you find the perfect piece for your occasion. Whether you are getting ready to ask your partner to join your lives together for the ultimate adventure. Or you are looking for iconic designer jewelry to add to your collection. We have all of that and everything in between. Beyond our fine jewelry including bridal pieces and designer touches. We also have a wide ranging collection of luxury timepieces. These are the watches that marked a time in the world of watch making. His and hers as well as the once in a lifetime pieces we have watches for every taste.
Our locations
You can drop by any of our stores any time during the week. See below for more details on our address and hours by location. Alternatively you can shop online or drop us a line if you have any questions. Our email and phone numbers are also below in case you want to speak to someone. However we would love to meet you in person so join us for an ice cold local brew or a glass of our finest champagne!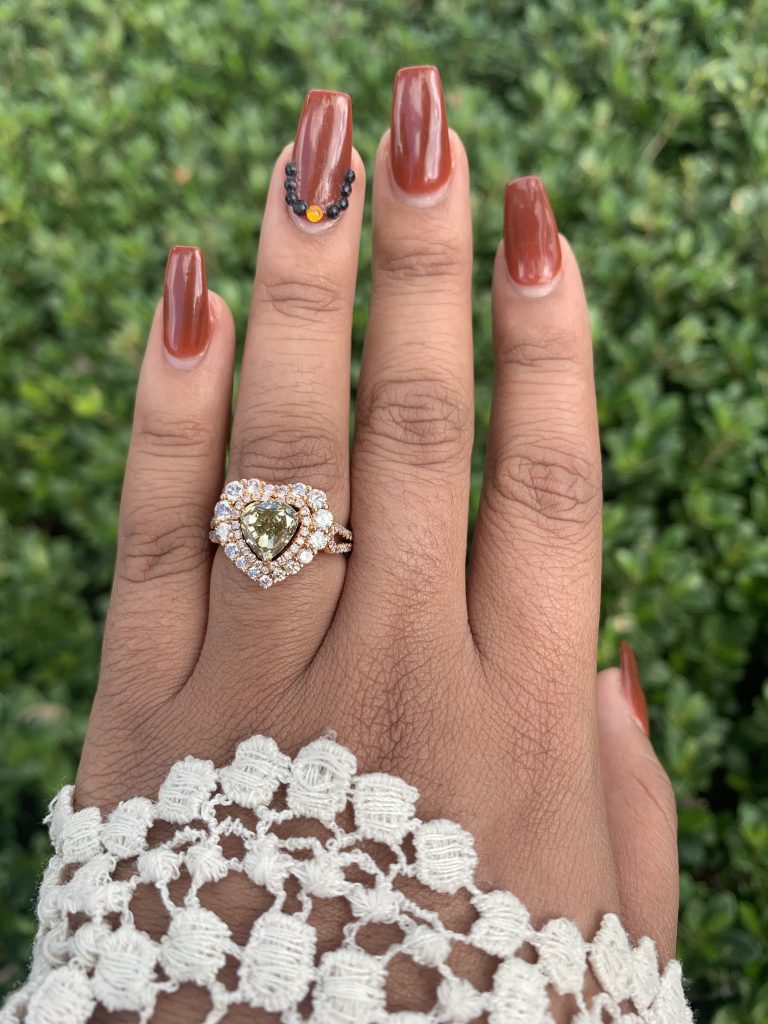 Email: in**@di******************.com
East Boca:
East Boca Local Jewelers: 2801 N Federal Hwy, Boca Raton, FL 33431
Hours: Monday – Friday 11 am – 7 pm | Saturday 10 am – 5 pm | Sunday 12 pm – 5 pm
Phone: (561) 623 – 8205
West Boca:
West Boca Local Jewelers: 22191 Powerline Road #12b, Boca Raton, FL 33433
Hours: Monday – Friday 10am – 6pm | Saturday 10am – 5pm | Sunday Closed Phone: 561 – 990 – 4977