Upcoming Diamonds and Donuts Import Night Hosted by Clean Culture and Superior Street Syndicate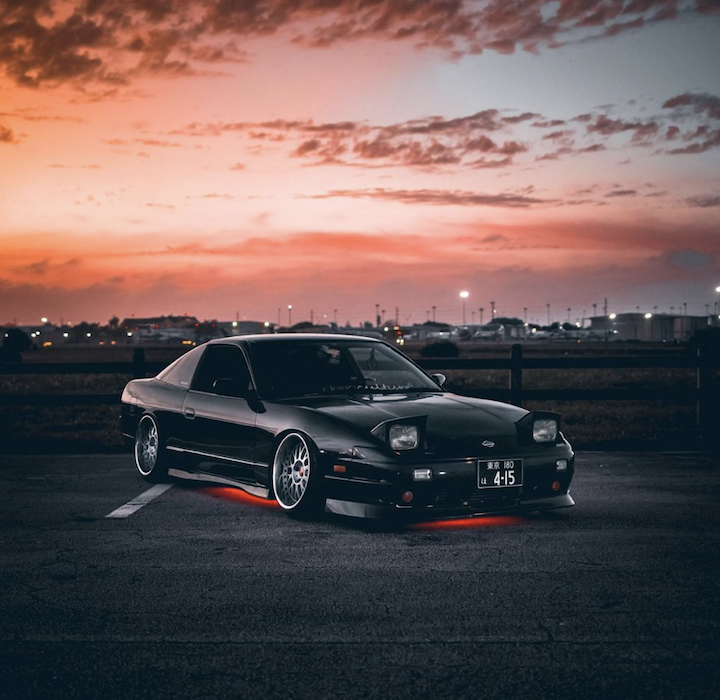 February is a month full of great car events all over the nation, especially here in South Florida, and more specifically Boca Raton. Everyone knows about the 14th Annual Boca Concours d'Elegance that takes place February 7-9. However, a special Boca Car Show has just developed and the word is just beginning to spread. It is the Diamonds and Donuts Import Night Car Show at Diamonds By Raymond Lee in Boca Raton. Hosted by Clean Culture & Superior Street Syndicate.
Diamond and Donuts Import Night is being held on Wednesday, February 26th from 7 PM to 11 PM.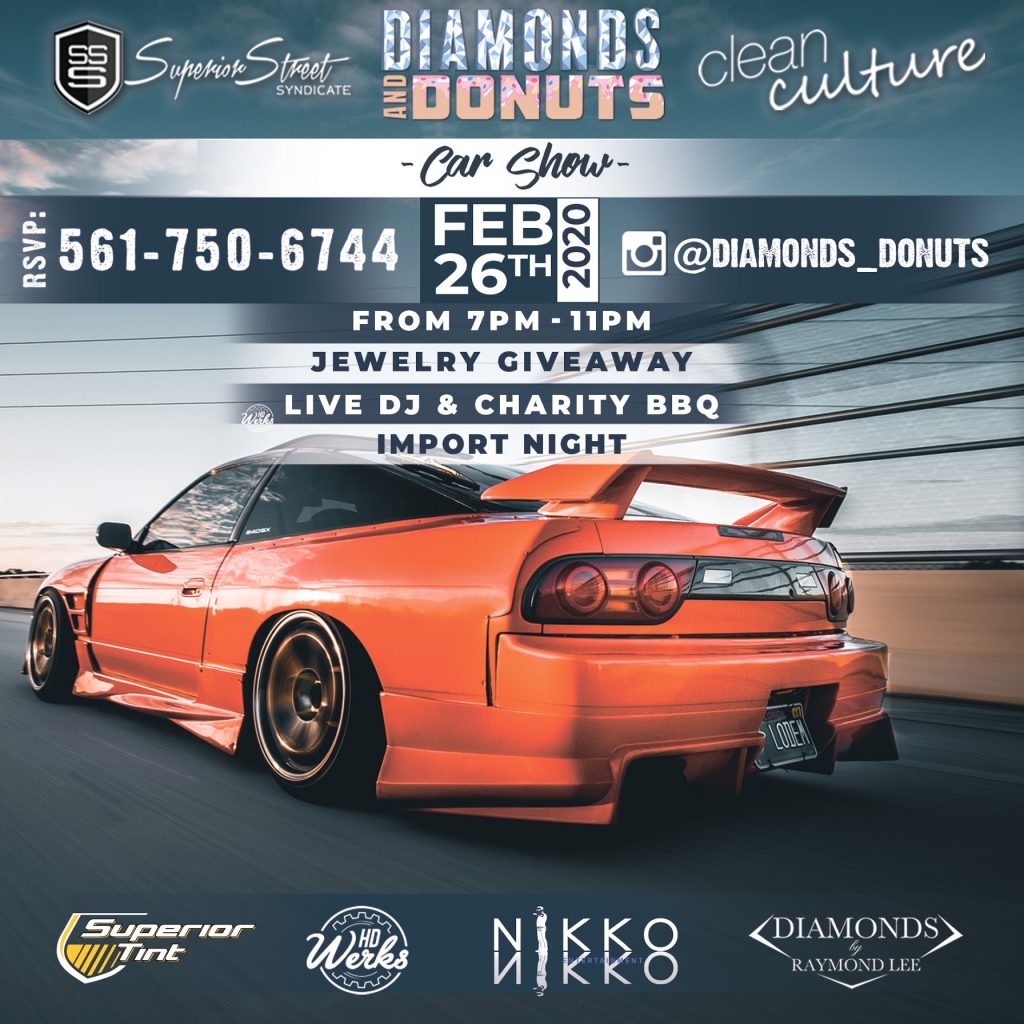 Diamonds and Donuts has thrown many car shows over the years, and at this point, Diamonds and Donuts is known as one of the hottest monthly car shows in South Florida. BUT, Diamonds and Donuts has never done a car show focused entirely on IMPORTS. So, this is incredibly exciting.
If you've seen the fully built JDM imports in our Diamonds and Donuts feature film or the various import cars at past Diamonds and Donuts meetups, you already know the caliber of import cars that you can expect to see this coming February at Import Night in Boca Raton. 
The Kind of Import Cars You Can Expect to See at the Upcoming Diamonds and Donuts Import Night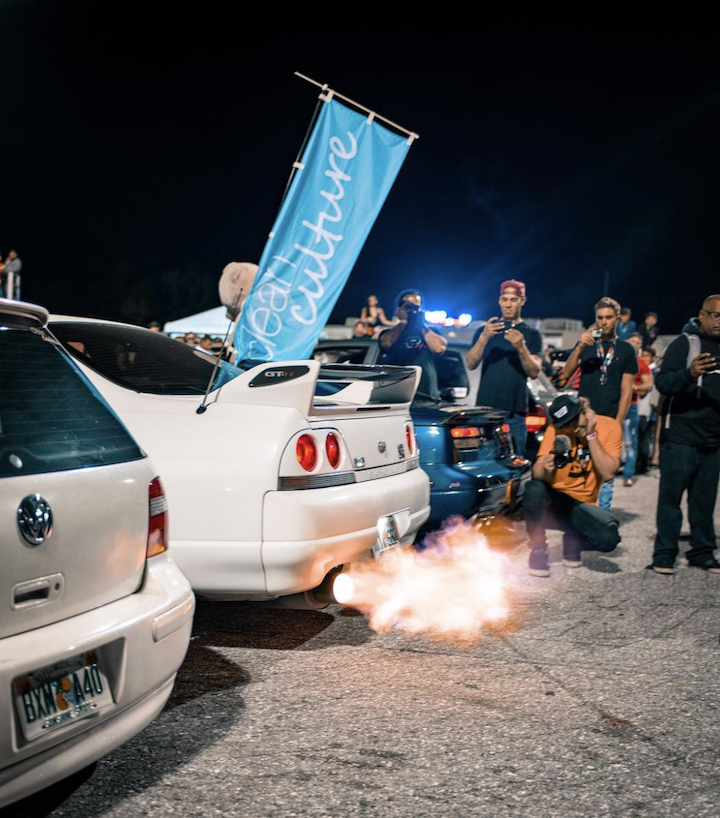 Diamonds and Donuts is known for having fleets of iconic imports roll in from time to time, but with Import Night this February, you can expect the knob to be turned up to eleven!
Import Night at Diamonds By Raymond Lee is going to be ON FIRE. We are talking gangs of heavily modded, sick builds. The types of imports that you see glorified in car magazines. Think the legendary Nissan Skyline GT-R R34, Honda S2000, Acura NSX, Mazda RX-7, all souped up with the kind of meticulousness you only see in the import car scene. 
Impressive JDM Imports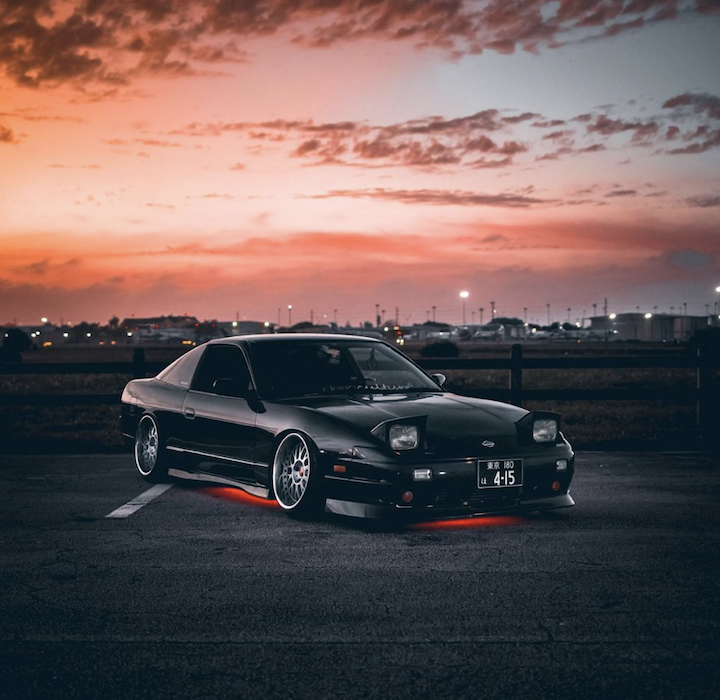 "JDM" needs to introduction, but for our casual car fans out there, we will give you a brief rundown.

JDM stands for Japanese Domestic Market. This means the cars were made for the Japanese market specifically. So, they won't be the same as their American counterparts. JDM imports are the most coveted cars in the import scene.
JDM parts have the same basis. They are parts made for JDM cars. JDM parts are also in high demand here in the States for those who are modifying their Japanese cars (both JDM and American-market Japanese cars). 
1980s to 2000s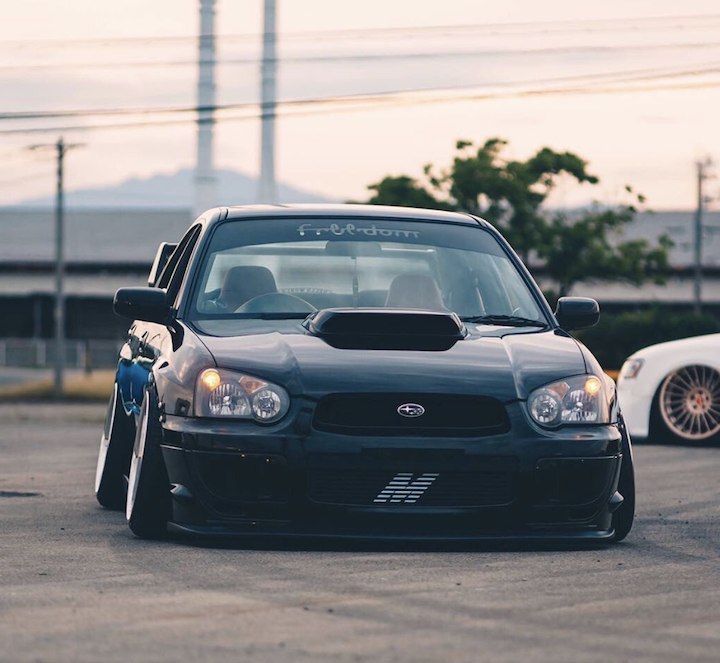 Japanese imports are considered the best imports. This is why there are so many Japanese import fanatics. In fact, "import cars" are pretty much synonymous with "Japanese imports", as they are mainly what people think about when talking import cars and import car shows.
Why? Well, from the 1980s to the early 2000s, Japan was absolutely killing the car game. Their cutting edge technology coupled with a strong demand for impressive cars and a booming economy lead to some of the best cars the world has ever witnessed – straight up next level sports cars.
Once the economy crashed in the 2000s, the Japanese car manufacturing giants reverted to their bread and butter, economical cars. Nowadays, with the strict emission standards and safety regulations, and the move towards hybrid and electric cars, we will probably never see the kind of cars Japan produced in the 80s, 90s, and early 2000s.

So, with that, JDM imports from that era are extremely high in demand and people are absolutely nuts over them. 
The import car culture has absolutely exploded in the last few years, especially here in South Florida and Southern California.
So Flo and So Cal are known for having the hottest import scenes IN THE WORLD. These import nuts spare no expenses. Their cars are like endless projects that are a work of art. For many, no part or element of the car goes untouched, everything is modified to perfection and the extreme. Street legal or not…
Thus, you already know the imports that will bless Diamonds and Donuts Import Night are going to be INSANE. Plus, it's Diamonds and Donuts and we always go big with our car events.
Diamonds and Donuts Import Night Cars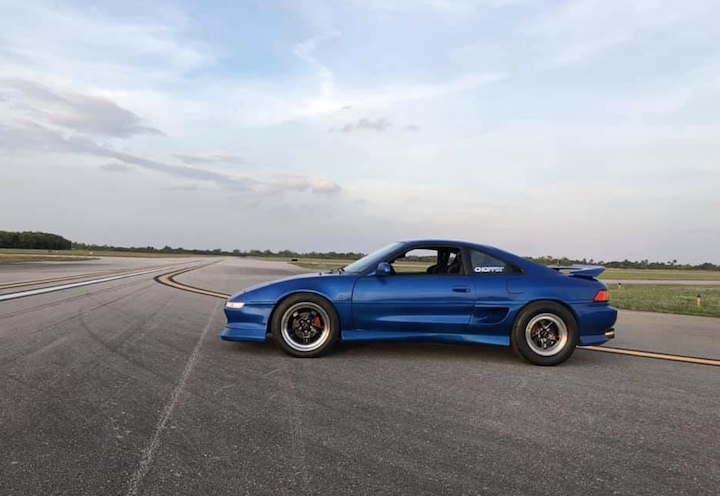 Back to the cars you can expect to see…
Most of the cars will be Japanese imports, as we are sure you have gathered after that little JDM rant. Moreover, you will surely see cars that people have customized themselves or in collaboration with local auto companies or friends. Some customizations might be subtle, while others are over the top (in a good way, of course).
What's more, you will see a range of makes and models from low end all the way to ultra premium.
Here are a few examples of Imports that have honored past Diamonds and Donuts events, just to give you an idea.
Toyota Supras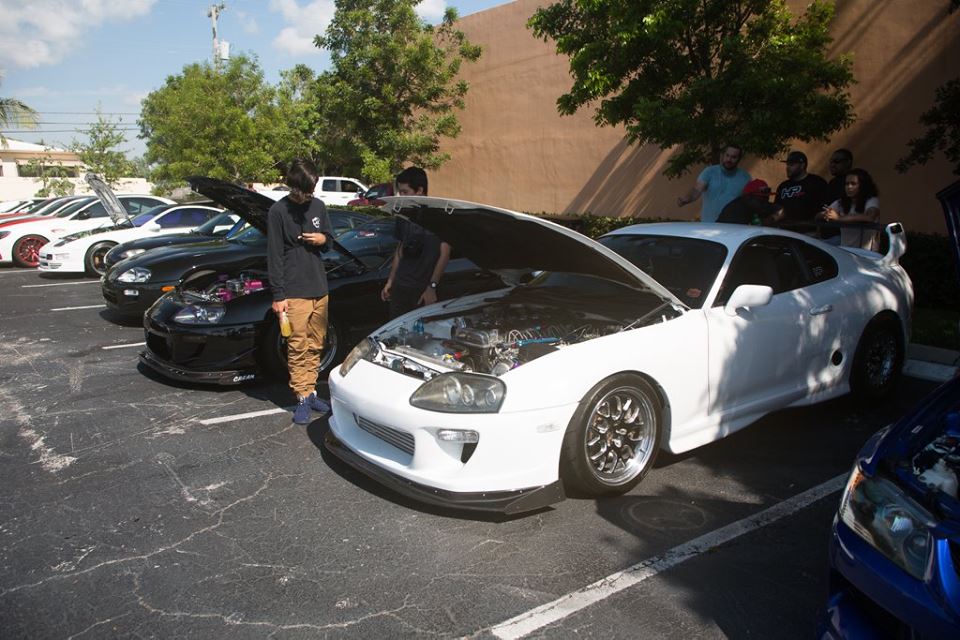 You can expect to see an amazing lineup of Supra's at Diamonds and Donuts Import Night. Surpas are known for their reliable engine and tuning culture. It's a legendary car in the import world.
Toyota Supra 2JZ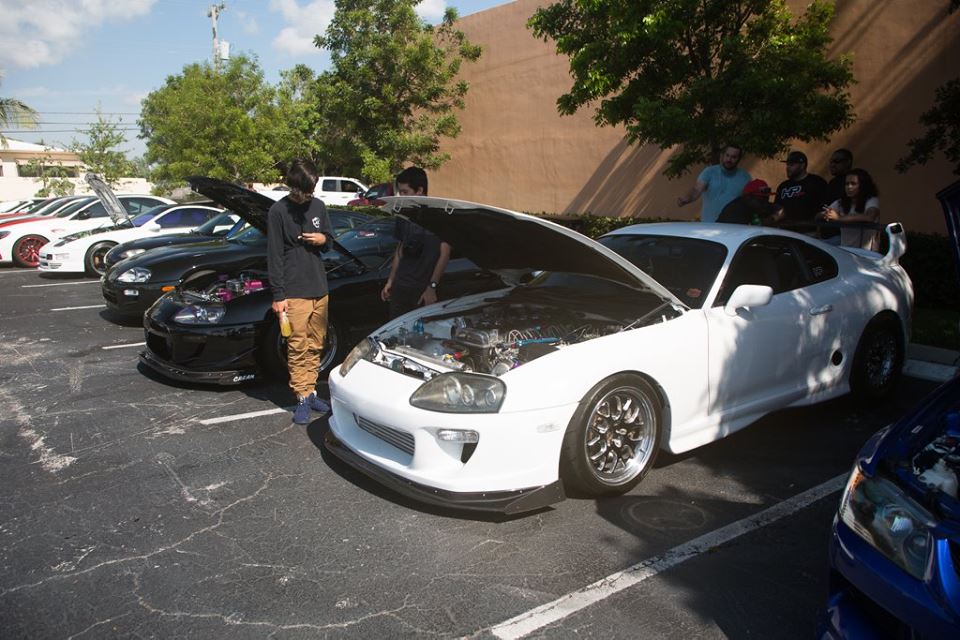 This white Supra is owned by @starbucksthesupra. It boots a crazy 1200 HP, without nitrous! The car features ridox styling, RHD, weld bead lock wheels fit with Mickey Thompson tires, and a fully built 2JZ engine with twin induction (turbo and NOS).
Acura Integra Type R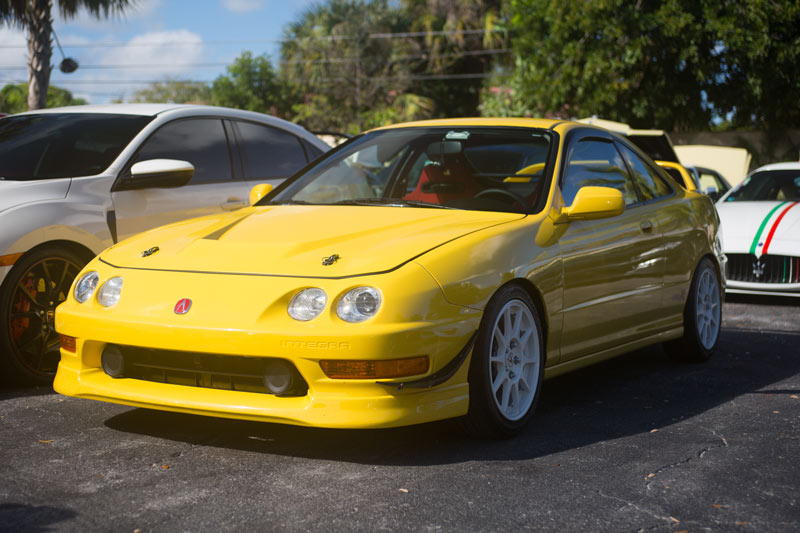 Here we have a Phoenix Yellow 2001 Acura Integra Type R, owned by @mickey3o5.
This car is sure to blow minds with its impressive build, not to mention, the car is a classic in the realm of imports.
It has a Honda 616B (Type R) inline four-cylinder DOHC/SOHC engine. It generates 170 HP at 7,800 rpm with a torque of 160 Nm @ 7,300 rpm, redlining at 8,200 rpm. Crazy.
Of course there's more: 98Spec ITR 4-1 header, K&N Intake elbow w/Blox velocity stack, CJ's Titanium spark plug cover, Civic Type R N1 pulley, Exedy Stage 1 clutch & lightweight flywheel and many Spoon Sports parts – Spoon is one of the best in tuning. Iconic company right there.
We won't even go into the interior, but you can be sure it is equally as impressive as the engine. So many modifications went into this build. 
Widebody Honda S2000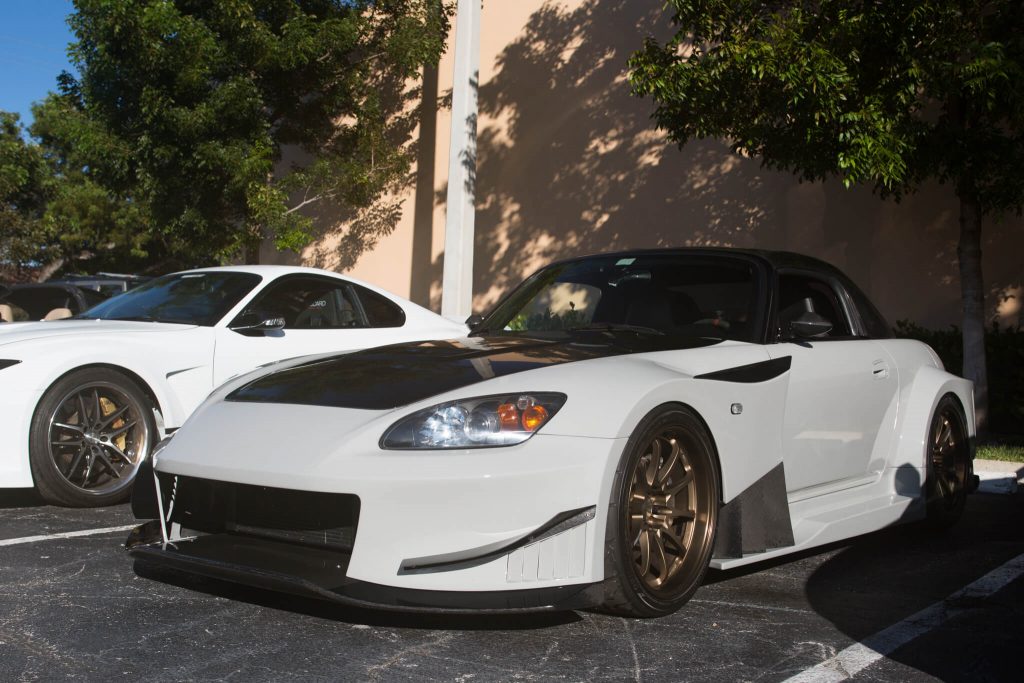 This is @afam561's 2006 Widebody Honda AP2 S200. This build is the definition of scrupulous. It has all your typical mods, like wheels, coilovers, I/H/E, bbk, and then much more. 
One of the things we love about this car is its official J's Racing GT Widebody kit and "chalk" white paint job, a color by Porsche.
Mazda RX-7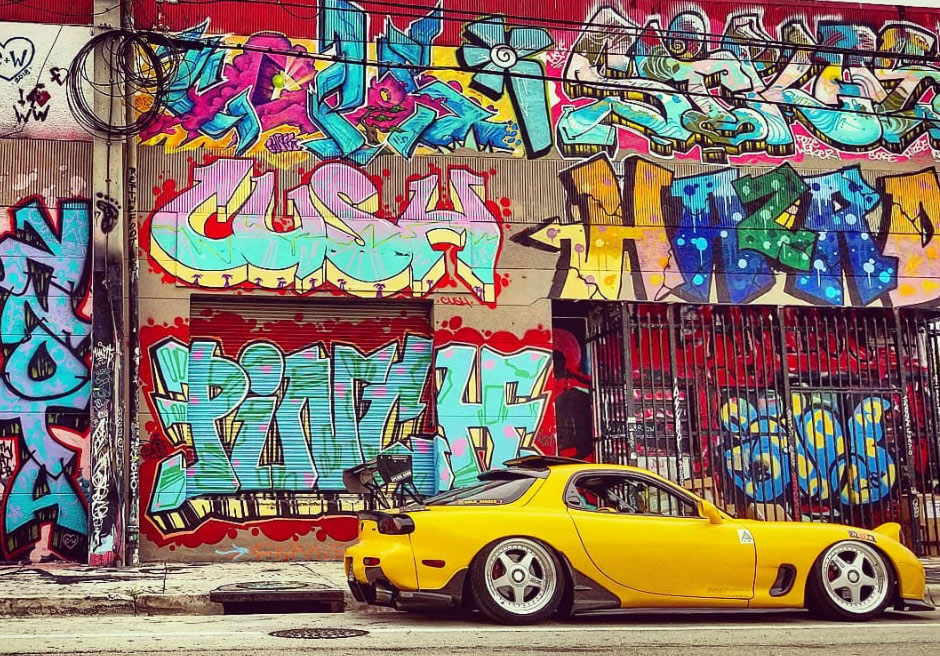 Here we have a fire breathing Mazda RX-7. This is one of the cars featured in our Diamonds and Donuts film by Krispy Media. It is fully built to perfection, but we have a feeling it will never be "finished" since you know how import guys are. 
The Mazda RX-7 has a special place in import culture. It is considered one of the greatest cars to emerge from the 90s. Rightfully so. It's beautiful, rotary powered (very rare thing to be), and it is easily modifiable (of course, an aspect import aficionados absolutely love).
All in all, if we don't see this exact Mazda RX7, we expect to see one, as hosts are pulling to get a clean RX7 at the show.
Nissan 240SX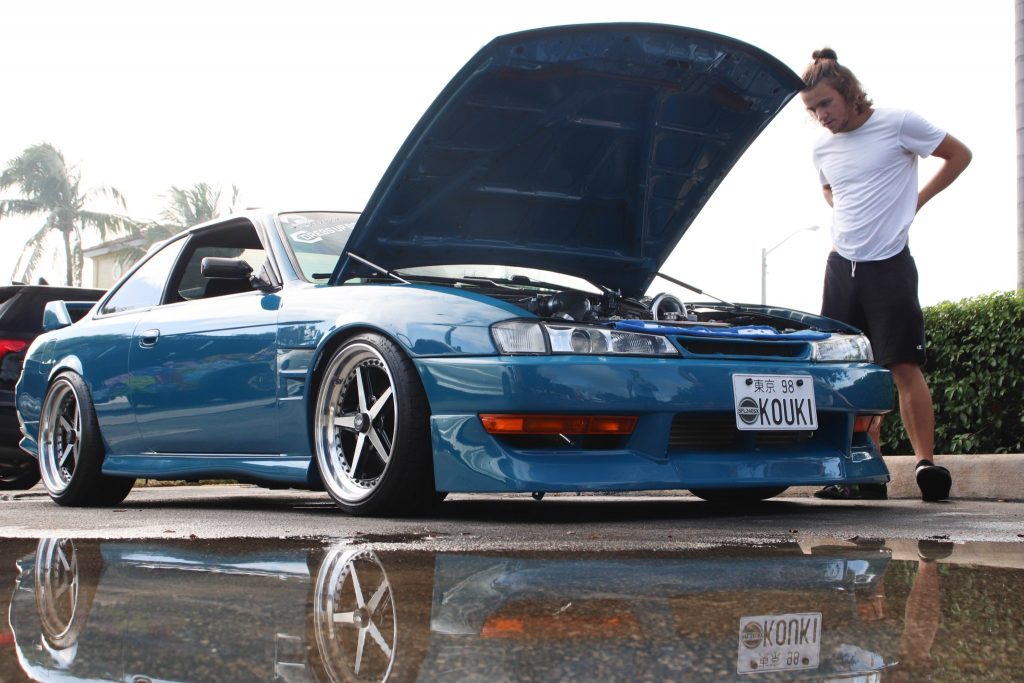 This is a 1998 Nissan 240sx S14 SE owned by Kyle Murphy, host of SChassis & Skyline Meets. When Kyle first got this car it was black and completely stock. Now, besides its original aggressive styling and angry eyes, so much has been modified. Although it still has its stock KA24DE engine, there are tons of tunes going on.
Kyle and his good friend Armando rebuilt the block using Wiseco Pistons and Carrillo Pro H-Beam rods. The head was gifted Supertech components and Brian Crower cams. A Garrett GT3582R turbo was bolted to a Ground Zero equal-length header, which enables the four cylinder engine 500 lb-ft of torque. And that's just internal, externally the mods continue. 
As you can see, these are imports that have been tuned up in a formidable fashion. So, expect to see and learn about all different kinds of builds at Import Night.
Superior Street Syndicate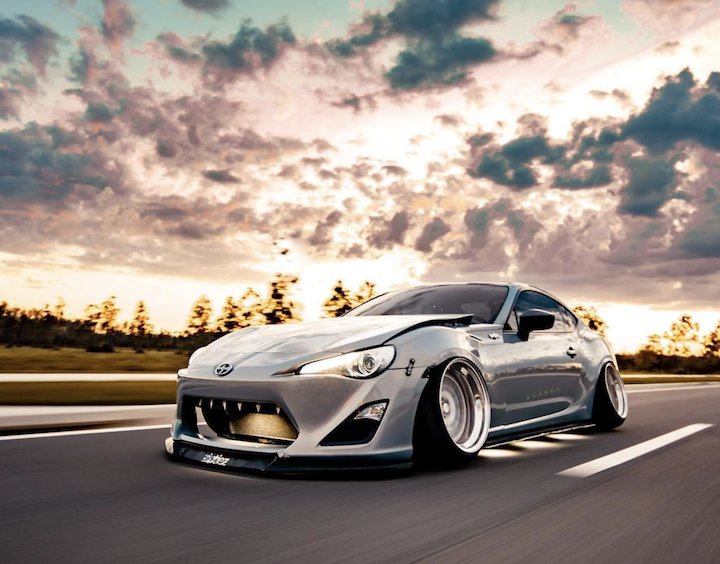 The founder of Superior Street Syndicate, Jeffrey Cooper – who is one of the major contributors for putting this bound-to-be insane Import Night together – put out a list of cars he wants to show up on his Facebook Group of 5,000+ import enthusiasts. 
Here's the list of cars he is scouting for Diamonds and Donuts Import Night:
Toyota 2000GT
Mazda MX-5 Miata
Nissan 240SX
Nissan Skyline GT-R (R34)
Toyota Supra (Mk IV)
Honda Beat
Nissan 300ZX
Acura NSX
Mazda RX-7 (FD)
Honda S2000
Mitsubishi 3000GT VR-4
Acura Integra Type R
Toyota MR2
Knowing Jeffrey and Superior Street Syndicate, he will make this happen. The man has all the import connection here in South Florida, which leads us to a little plug…
Superior Street Syndicate host many car events in South Florida. If you are an import car lover, then you've definitely heard of them. Their events are always off the charts in terms of the quality of cars and the atmosphere. So, it's an honor to be collaborating with Jeffrey and his company Superior Street Syndicate for Diamonds and Donuts Import Night.
Clean Culture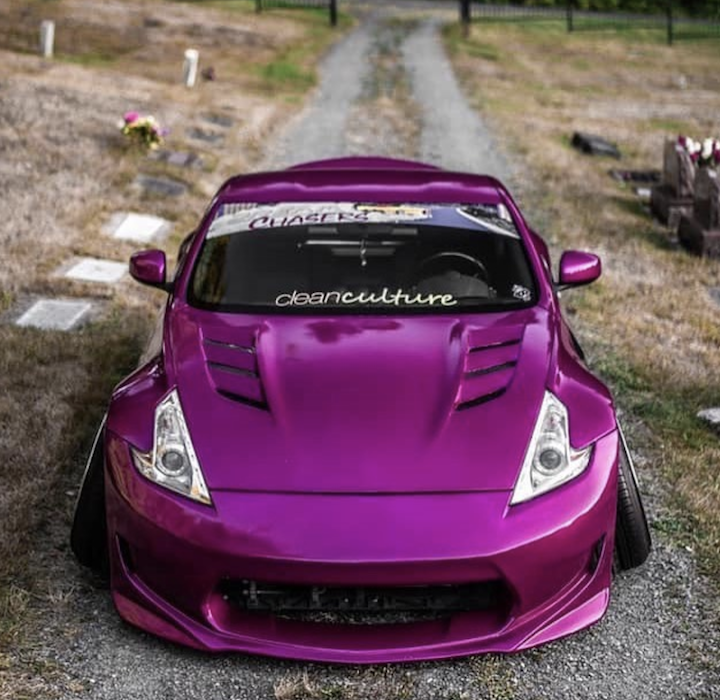 Import Night at Diamonds By Raymond Lee in Boca Raton is also being hosted by Clean Culture, who are famous around the country for throwing car extravaganzas. And we don't use that word lightly. Their car events see thousands of import cars and the parties are unreal. And as their name suggests, all the cars are clean AF. Look up some of their videos to see for yourself. 
"We Throw Bangers" – Clean Culture 
Clean Culture does just put together car circuits, they have truly formed a mass culture. It is a movement that reaches East Coast to West Coast. 
Clean Culture was founded by two fellas from the Northeast, Nick & George, about 4 years ago. In that time, they've built up a circuit of around 20 shows that cover the hottest spots across the entire nation.
Again, these shows are NOT "typically" by any means. They are absolute BANGERS. So much so that they have literally, and majorly, helped to revive the import car scene and culture. They are a huge reason why the import scene is hotter than ever right now. 
The Hype is REAL.
Collaborating with Clean Culture is very exciting. With their street cred, Diamonds and Donuts Import Night is about to be one of, if not the most, badass and best import car show in South Florida. 
Other Hosts of Diamonds and Donuts Import Night on February 26th, 2020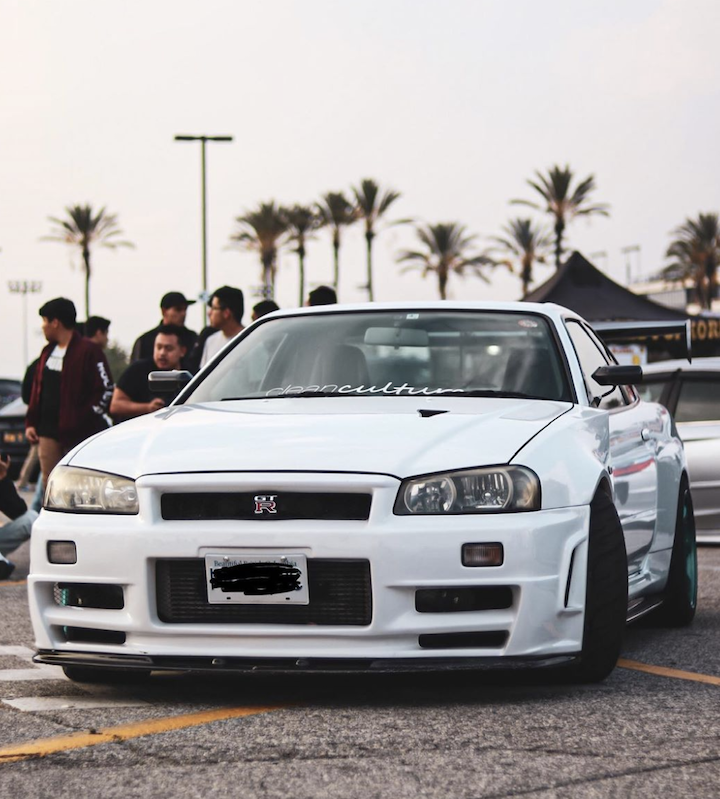 Here are the other hosts that will be at Diamonds and Donuts Import Night…
HDWerks is based in Boca Raton. They are "a one stop shop for anything Automotive." They do everything from custom vehicle painting (wraps!), wheels, tires to basic maintenance and vehicle services like window tint, car audio and electronics. Again, they do it all. They said "After many years in the industry we got tired of saying no to people." So, now, when it comes to automotive work, everything is a 'Yes' at HDWerks. 
Superior Tint of Boca Raton are hosting Import Night too. They provide the best in tint installations. Superior Tint has been around since 1992, so they are OGs in the tint game here in Boca Raton.
Founded by Nikko Capria 20 years ago, Nikko Entertainment is the top choice for high energy live entertainment, which every import car show needs. Nikko Entertainment will be there to MC and DJ, so you can expect this show to be LIT.
Diamonds and Donuts Import Night: Date, Time, & Location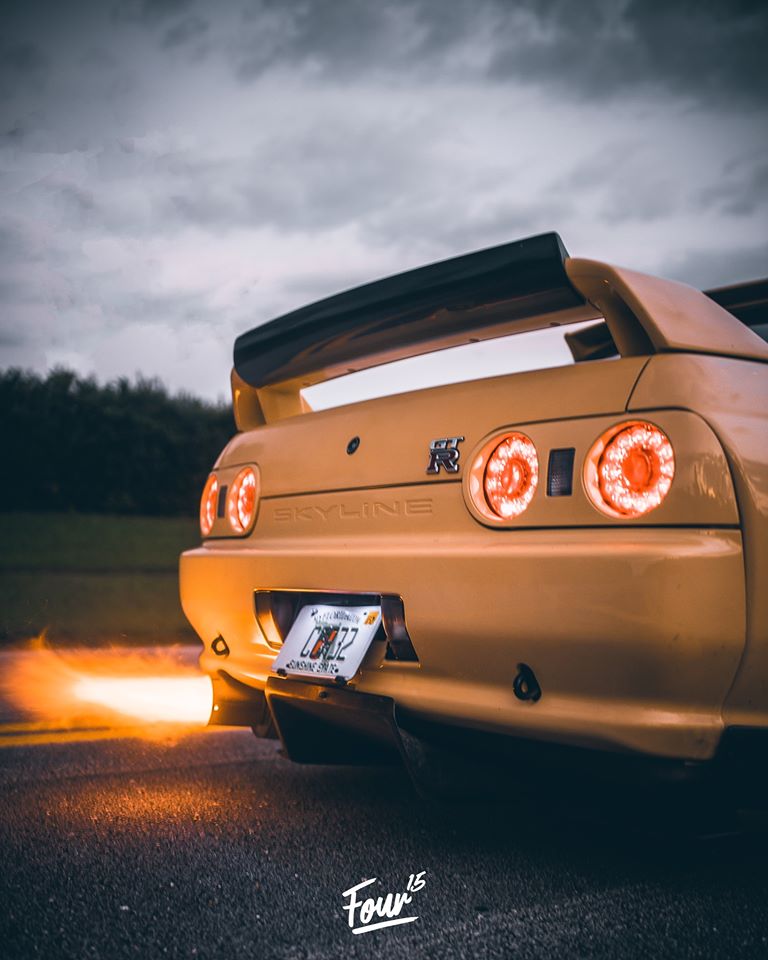 Are you ready to join us at the first Diamonds and Donuts of 2020 and the first-ever Diamond and Donuts Import Night?!
There's going to be a Live DJ, JEWELRY GIVEAWAY, Charity BBQ (all of the proceeds will go to a local charity which we will announce at a later date), and, of course, SICK IMPORTS of numerous makes and models. 
If that doesn't get you hyped, then we don't know what will! This is hands down a must-attend import car show hosted by Diamonds by Raymond Lee, Clean Culture, Superior Street Syndicate, Nikko, Superior Tints, and HDWerks.
Date: Wednesday – February 26th, 2020
Time: 7 PM to 11 PM
Location: Diamonds By Raymond Lee – 2801 N Federal HWY, Boca Raton, FL 33431
WHAT CARS ARE WELCOMED AT DIAMONDS AND DONUTS IMPORT NIGHT IN BOCA RATON?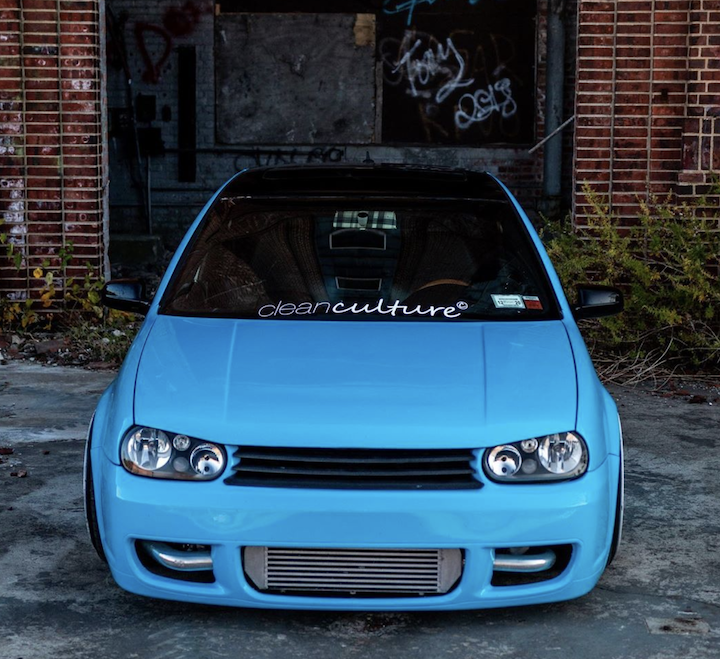 All imports are welcomed, however, we do ask that you RSVP with us.
OR
You can call us at (561) 750-6744
If you have any questions, please feel free to contact us!
Many photos in this article were taken from @cleanculture and @spitefulcheerio