Top 10 Oldest Watch Brands in the World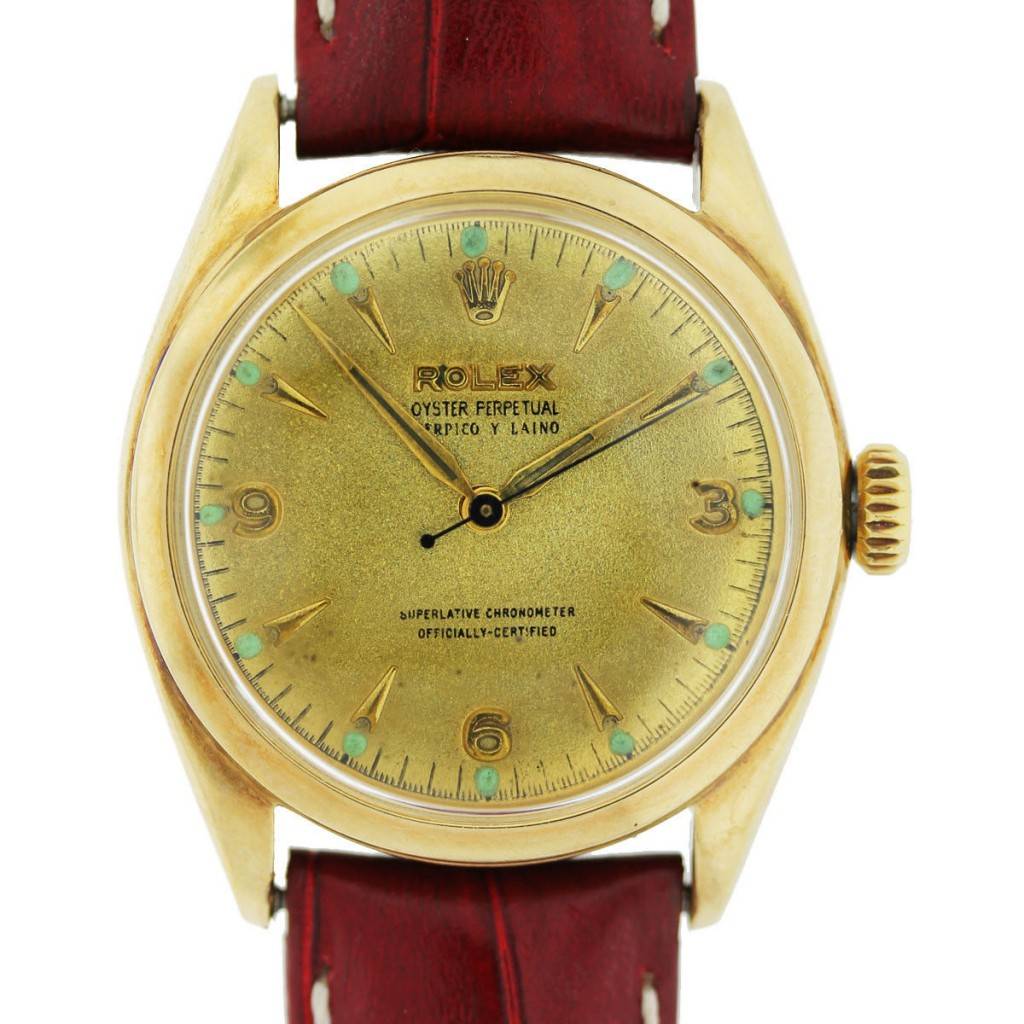 It may be surprising that some watch brands today have a relatively short history. There are others however that trace their history back centuries. We've compiled a list of the top 10 oldest watch brands and a peek at what keeps them ticking.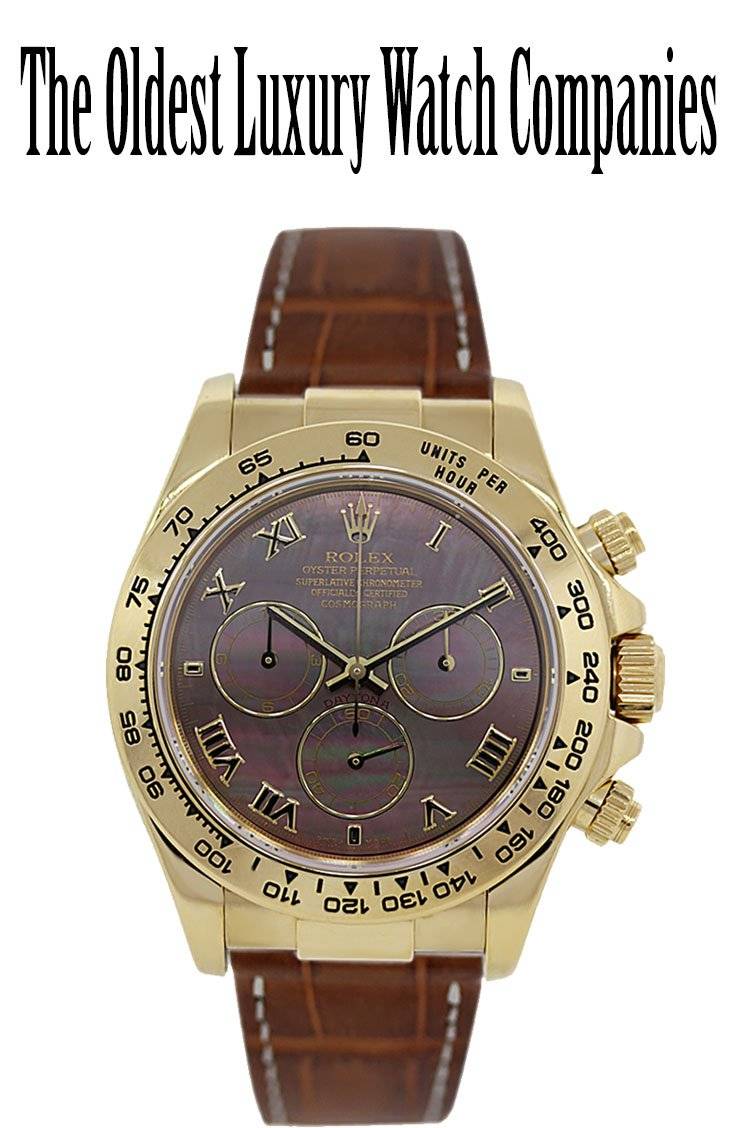 The Top 10 Oldest Watch Brands
Here are 10 of the oldest watch companies in the world. Many of them you know and love. Some you may never have heard of if you are not an old watch brand connoisseur. We started with the 10th oldest watch brand and we work our way down to the #1 oldest watch brand.
Let's get started…
This is the most famous and most recognizable watch brand in the world. They are also one of the oldest watch brands, ranking in at number 10 on our list. Rolex was founded in London in 1905 and moved to Geneva in 1919. This is a powerful Swiss watch brand that in 2012, posted sales of over $7 billion dollars, and has 2,800 employees. Its famous "crown" logo is known throughout the world.
3 Legendary Vintage Rolex Watches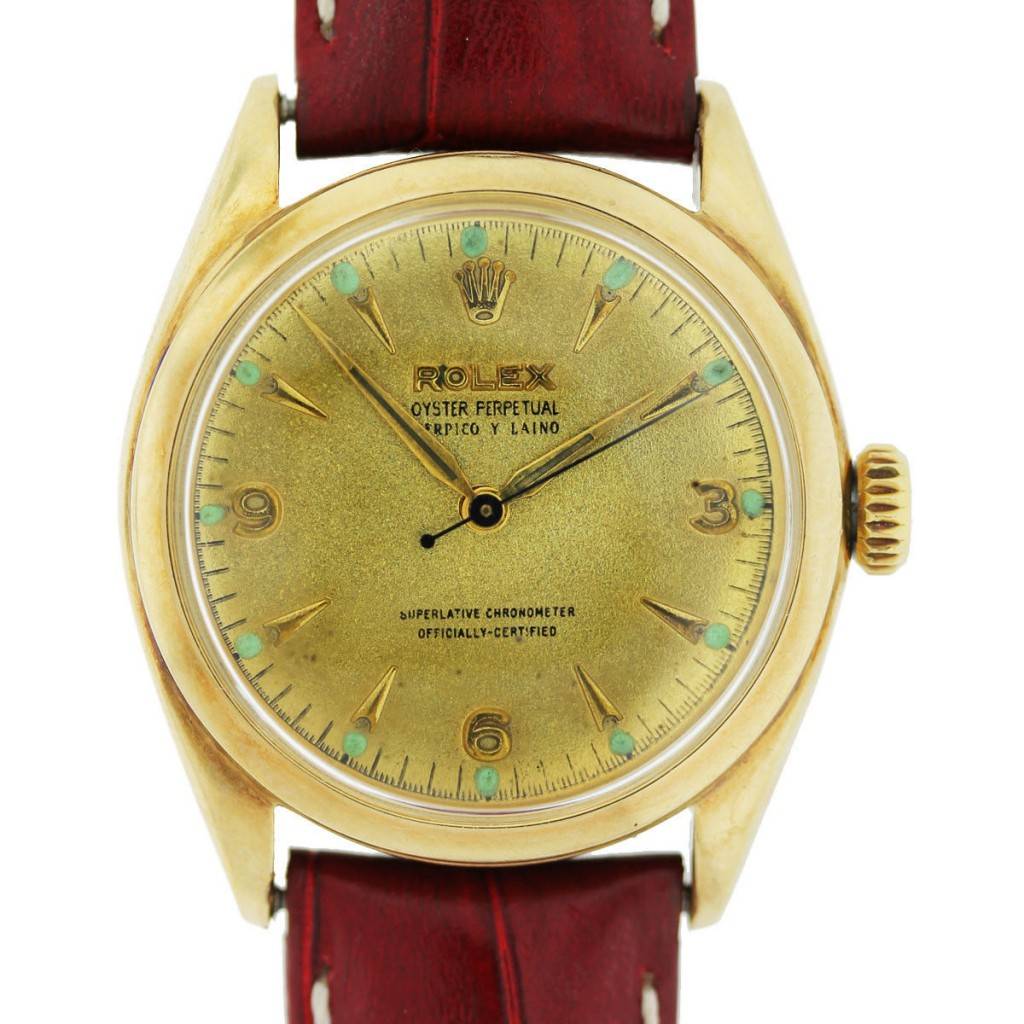 VINTAGE ROLEX 6084 14KT GOLD CHAMPAGNE DIAL ON RED LEATHER STRAP
9. Seiko
Yes, Japanese watchmaker, Seiko traces its history to 1882, although it didn't make its first clock until 1892 and its first watch until 1924. In 1969, Seiko made news by producing the world's first quartz watch. Today they are actively involved in sports sponsorships which helps keep them ticking.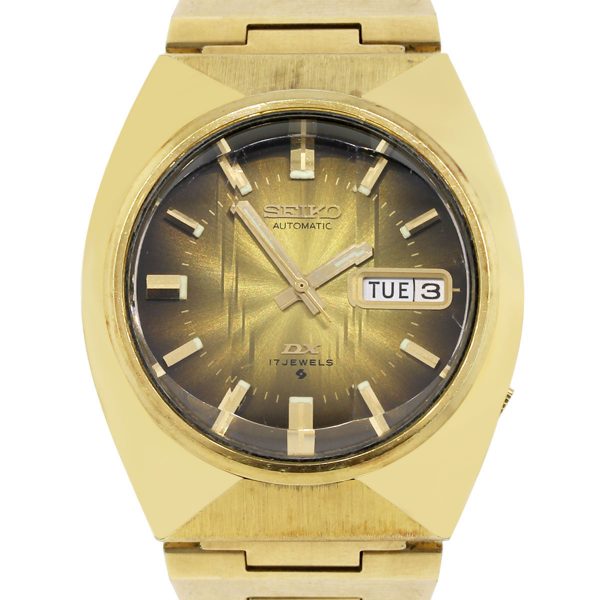 SEIKO DX 6106-7729 GOLD PLATED GENTS VINTAGE WATCH
In 1875, this watchmaker was founded by 23-year-old Jules Louis Audemars and 21-year-old Edward Auguste Piguet. Since then, there have been members of the Audemars and Piquet family involved in the company in some fashion. This longevity has led to a consistency of quality many other brands can only hope to emulate. AP is easily one of the most iconic of the oldest watch brands.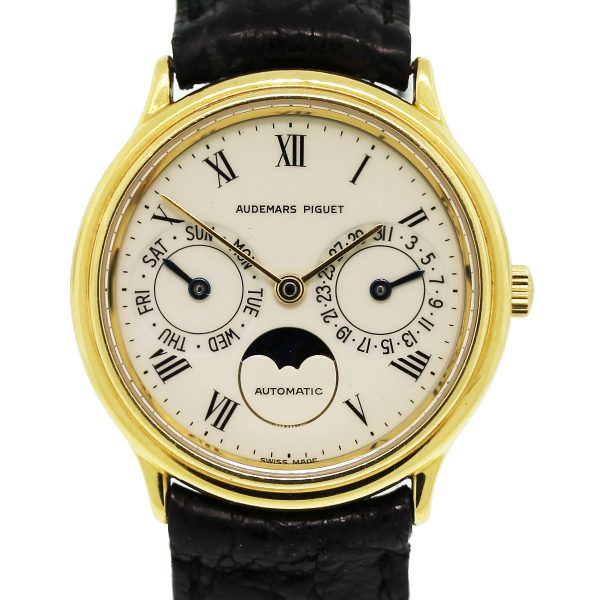 AUDEMARS PIGUET CLASSIC DAY-DATE MOONPHASE 18K YELLOW GOLD WATCH
7. Waltham
Waltham Watches were produced in Waltham, Massachusetts starting in 1850. The company set up a Swiss affiliate in 1954 that still produces watches today even though the Waltham factory was closed in 1957. The factory building has now been converted into stylish Boston area condos. Abe Lincoln was given a Waltham Watch after his Gettysburg address.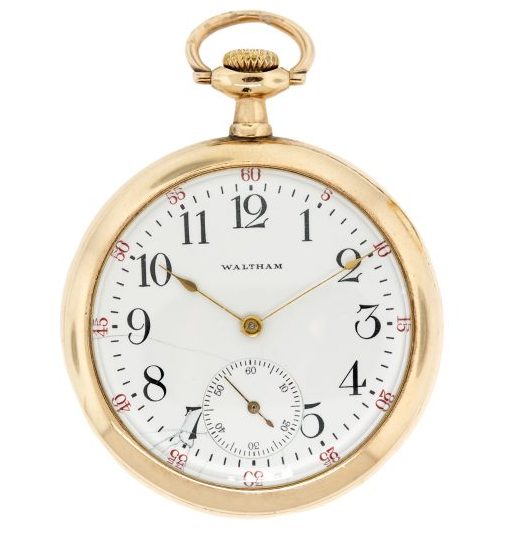 GOLD TONE WALTHAM POCKET WATCH
This watchmaker started this high-end watch producing company in 1839. Famous watches produced included the multi-time-zone "Complication" and the extremely intricate "Calibre 89". Patek Philippe still produces some of the finest watches on the planet and is always an anticipated participant in Baselworld. Moreover, Patek Philippe is super popular and famous among all generations in the modern day. They've done a great job at staying superbly relevant for an old watch brand. It's hard for newer watch brands to compete with this.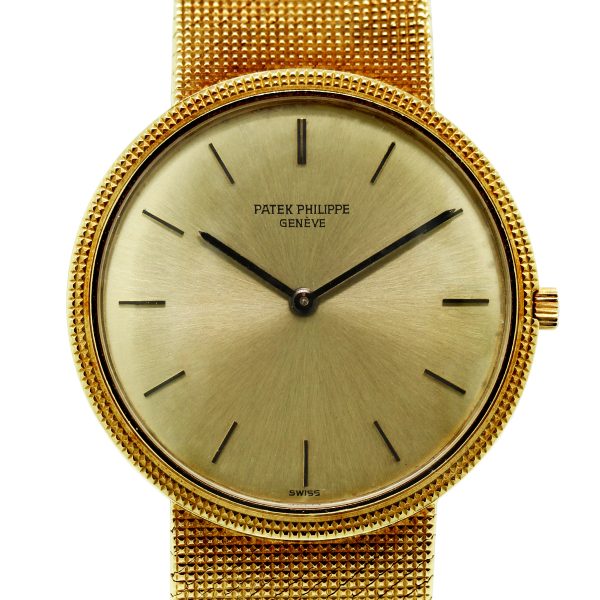 PATEK PHILIPPE 18K YELLOW GOLD VINTAGE WATCH
5. Gallet & Co.
Although this family's foray into watchmaking goes back into the mid-1400's it wasn't until 1826 that the company's name was registered by Julien Gallet. Today, the company produces timepieces that use modern technology and style to keep it ticking along.
Founded by Abraham-Louis Breguet in 1775, the company is credited with inventing the first wristwatch in 1810. This is a fact that makes Breguet one of the most special of the oldest watch brands. The company has created pieces owned by Marie Antoinette and Bonaparte. Today, the company is privately owned by the Brown Family, and continues to produce fine watches. [Update, Breguet was acquired by Swatch group in 1999]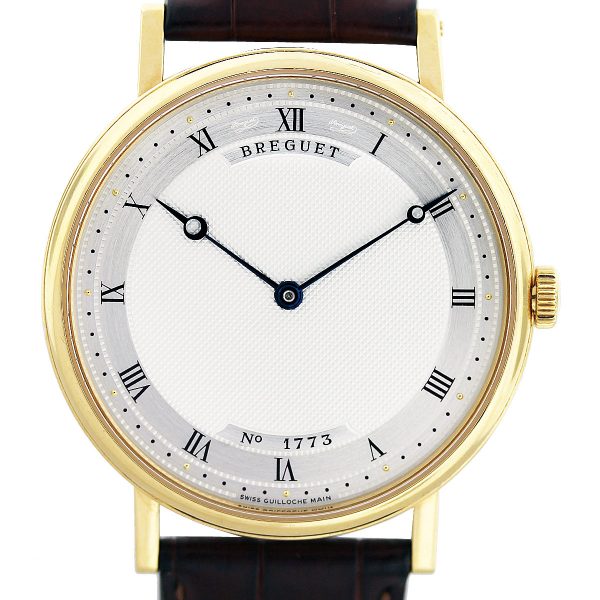 BREGUET NO 1773 YELLOW GOLD AUTOMATIC MENS WATCH 5157
3. Vacheron Constantin
Vacheron Constantin is one of the most well run businesses of on this famous oldest watch brand list. It was founded in Geneva in 1755, when Jean-Marc Vacheron, a master watchmaker, began his business. Almost 260 years later, the watchmaker keeps ticking by staying relevant and building world-class quality timepieces. Vacheron is the longest continuously operating watch company in the world.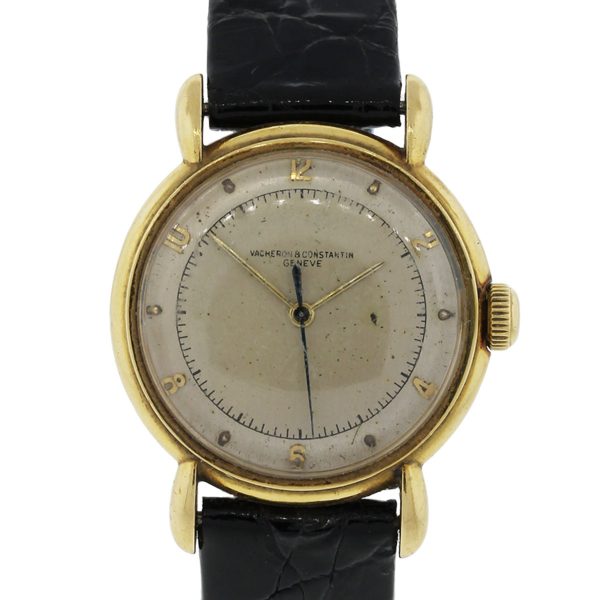 VACHERON CONSTANTIN 18K YELLOW GOLD AUTOMATIC VINTAGE WATCH
2. Favre Leuba
Favre Leuba watches go all the way back to 1737. This old watch brand stayed in the same family for eight generations. Its troubles began in 1969, when inexpensive quartz watches came on the scene. Classic watches from the company included the Bivouac, a watch with an altimeter, and the Bathy, which was a diving watch. This old watch brand is now being revived.
Blancpain is the OLDEST WATCH BRAND in the world. Founded by Jehan-Jaques Blancpain in 1735, the company built its success by producing a limited amount of watches per year. The company was out of business for a period of time and is now owned by watch giant Swatch.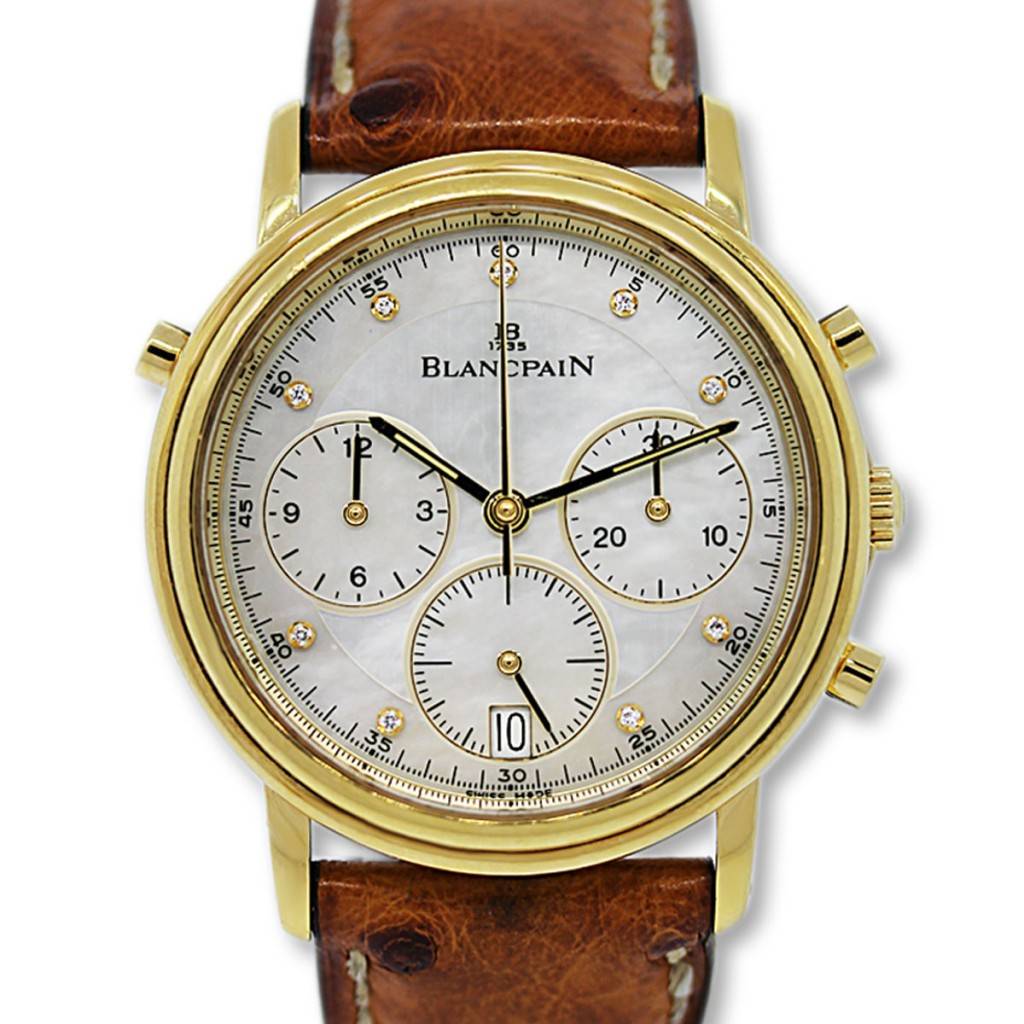 BLANCPAIN SPLIT SECOND CHRONOGRAPH DIAMOND MOTHER OF PEARL DIAL WATCH
**Update**
Thanks to reader Frank, for adding Longines to this list! Now owned by Swatch Group (like luxury jeweler Harry Winston), Longines was founded by Auguste Agassiz in 1832, in Saint-Imier, Switzerland.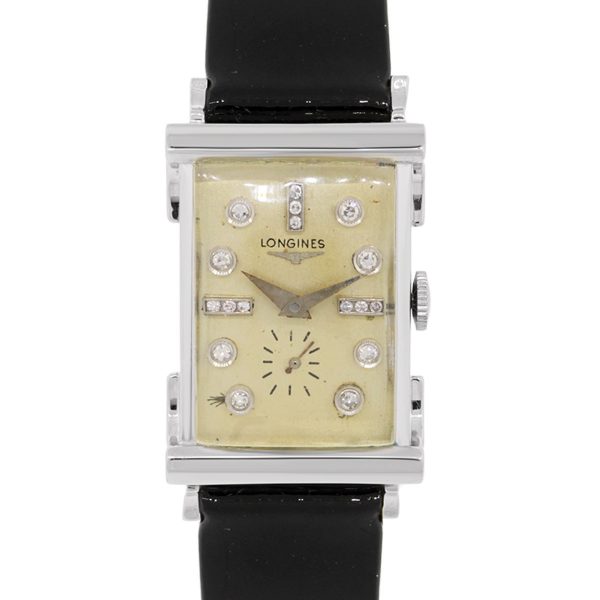 LONGINES WHITE GOLD DIAMOND DIAL VINTAGE WATCH
Related: Selling Your Old Watch
Related articles