Luxury Cartier Watch: Buying Guide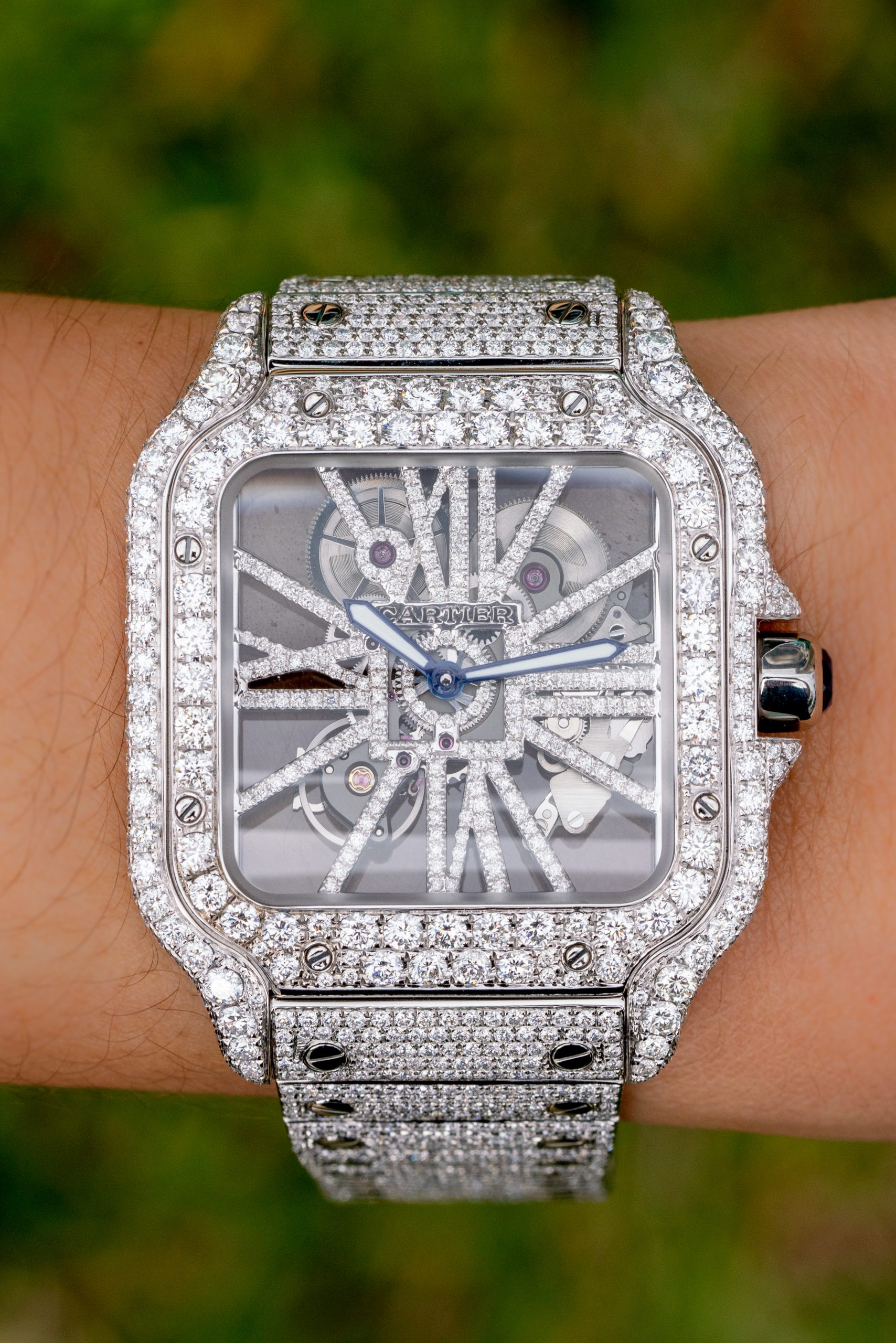 Our team at Diamonds by Raymond lee is always on the hunt for beautiful watches to stock on our inventory. However, we are particularly fond of Luxury Cartier Watches.
Since 1847, Cartier has been synonymous with elegance and nobility. Furthermore, the Santos model was created when a Brazilian pilot failed to operate his pocket watch while flying above the Eiffel Tower in 1901. He desired something that could be worn around his wrist.
Since then, the French company has developed Luxury Cartier watches that are bold, personal, and accurate, earning it the title "the king of jewelers."
Luxury Cartier watches has a high market value nowadays. It is popular with celebrities such as Robert Downey Jr., Mick Jagger, Idris Elba, and Ben Affleck.
However, if you want to purchase or sell a Cartier watch, this article can help you.
Are Luxury Cartier watches a good investment?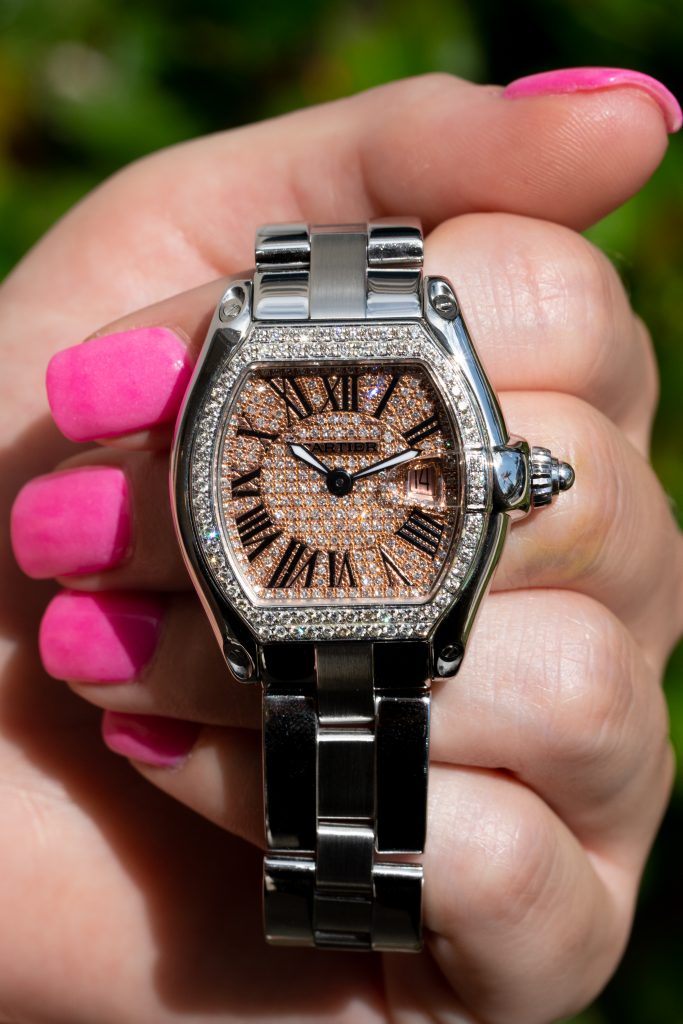 Cartier is a significant player in the field of horology. The well-known company is always investing in the beauty, practicality, and technical developments of their timepieces.
Many Luxury Cartier watches keep their value. Truly, some Cartier watches will be worth more on the used market than when they were new. In addition, it also improves the resale value if they are preserved with their original box and documentation.
Which Cartier watches are most popular?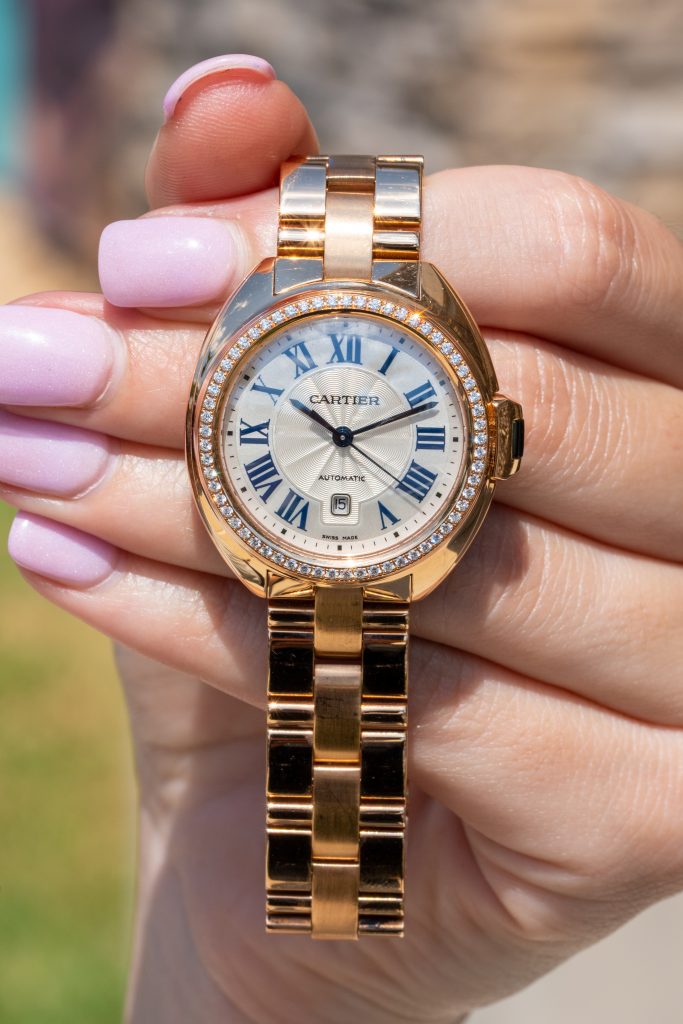 Cartier's broad collection of watches attracts a wide variety of people, including ardent collectors, pilots, pilots, and many more.
Its watches are well-known for being flamboyant, unique, and durable, with collectors all around the world eager to invest in the brand. Furthermore, they understand that only premium materials are used, and that a lot of money is committed to improve technology. This is why the costs of Luxury Cartier watches are so high.
Here is a comprehensive guide to some of the top Luxury Cartier watches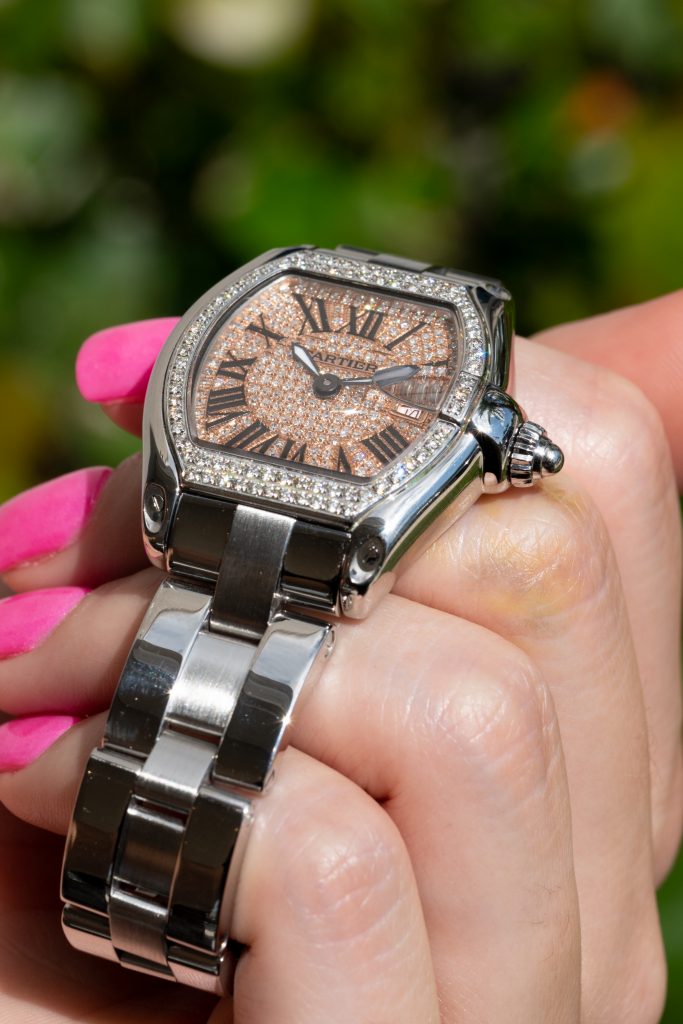 The Santos, arguably the first entirely new wristwatch, is still one of Cartier's most prominent designs. The elegantly screwed-down square bezel, the sleek rectangular case, and the shapely lugs are just a few of the features. However, both quartz and mechanical versions are available. (The two models we've highlighted here properly depict Santos.)
This updated, bigger take on the Santos is a very pure version of the original, with its classic design, alligator strap, steel case, and 100 percent pure Cartier flair.
Movement: Quartz
Dimensions: 31.4mm diameter x 7.3mm tall
Material: Stainless steel
Price: $3,900
Don't be fooled by the medium size; this Luxury Cartier watch is a stunning design with a lot of wrist presence. The two-tone gold and steel is a strong reference to the 1980s, and the whole feel of this model is quite high-end.
Movement: Cal. 1874 MC in-house automatic
Dimensions: 35.1mm diameter x 8.83mm tall
Price: $9,500
Keep in mind: Cartier will often offer unique editions of the Santos through their Privée line, which is an elite, haute horology division of Cartier's watch catalog. You may learn more about the current Privée offers by clicking here. They also offer limited edition versions with spectacular complexities, like as the tourbillon-equipped model. The Santos 100 Tourbillon exemplifies how far Cartier can push a basic model in their Swiss manufacturing.
The Tank — which allegedly drew its name and design inspiration from the first tanks that emerged on the battlefield in WWI — has graced more famous wrists than we can possibly count, though Jackie Kennedy, her late husband JFK, Andy Warhol, and Muhammad Ali are all on there, to name a few. The Tank was Louis Cartier's answer to the lug "problem," as he saw it, and the Tank's straight lines are as popular and lasting now as they were over a century ago when the model debuted in 1918.
By current standards, the Solo is as close to the original Tank as you can get. It's also Cartier's "entry-level" Tank, available in steel at a reasonable price.
Movement: Quartz
Dimensions: 34.8mm diameter x 5.55mm tall
Material: Stainless steel case
Price: $2,610
The Tank's second generation was named after Louis since it was his particular favorite rendition. The original Tank has a beautiful domed crystal, smaller brancards, and softer edges throughout the watch body. This Large model of Luxury Cartier watch is not exactly true to size, so if antique vibes are important to you, then try out the medium and small models.
Movement: Quartz
Dimensions: 33.7mm wide diameter x 6.35mm tall
Material: Yellow gold
Price: $10,200
The Américane, an offshoot of ideas developed at Cartier's New York office after WWII, brings the allongée case into the modern day. Never be fooled by the thickness of a Tank – these watches have tremendous wrist presence and take up a lot of space from top to bottom, if not side to side.
Movement: Quartz (steel); in-house mechanical with date (gold)
Dimensions: 22.6mm diameter x 9.5mm tall
Material: Steel; pink gold
Price: $5,300 (steel); $13,700 (gold)
Tank Cintrée (Large)
Don't be fooled by the apparent resemblance with the Américane; the Cintrée is curled from top to bottom, is much longer and thinner than the Americanne, and is regarded as one of Cartier's great designs of the twentieth century. The Cintrée is a prize piece that is expensive and difficult to locate at authorized dealers.
Movement: Cal. 971 MC manual-winding
Material: Yellow gold
Dimensions: 23mm diameter x 7.2mm tall
Price: $20,600
Tank Francaise (Medium)
This Luxury Cartier watch is inspired by some of the more daring styles that arose in the twentieth century, and the integrated bracelet demonstrates Cartier's mastery in the flawless handling of precious metals. Fit and finish are unmatched.
Movement: Quartz
Material: Yellow gold (case and bracelet)
Dimensions: 30mm diameter x 6.65 tall
Price: $23,300 US
Cartier Tank MC (Large)
This Luxury Cartier watch is massive and imposing, displaying Cartier's in-house production skills. The MC series, which is available in steel and gold with a variety of dial colors, is still popular among people who do not want the smaller, vintage-styled Tank.
Movement: cal. 1904-PS MC automatic
Dimensions: 34.3mm diameter x 9.5mm tall
Material: Stainless steel
Price: $7,250 US
Tank Asymétrique (Large with Diamonds)
This Asymétrique is skeletonized, pushing its avant garde character farther than ever before. It is impossible to find at an authorized dealer and regularly experiences waiting lines. Cartier is the master of diamond setting, and a watch of this caliber will almost certainly see a second sale at an auction house.
Movement: Cal. 9623 MC manual-winding
Dimensions: 26.2mm diameter x 7.82 tall
Material: Platinum with pave diamonds
Price: $97,000
Tank Must De Cartier
The maison has made the Tank more accessible than ever before by relaunching this Luxury Cartier watch collection from the 1970s, and it has done it in a forward-thinking, aesthetically pleasing approach. Cartier has gone out of its way to bring as many people as possible into the fold, offering solar-powered variants versions with uniquely colored, lacquered dials, and regular quartz-powered and automated versions.
Tank Must SolarBeat
The SolarBeat Luxury Cartier watch, maybe the most interesting new Tank in years, uses a unique photovoltaic movement driven by light that passes across the dial's Roman numerals. It comes in two sizes with black or colorful straps, and the best part is that the straps are created from — wait for it — apple waste. (Cue "Cartier Apple Watch" jokes.)
Movement: SolarBeat quartz
Dimensions: 22mm diameter x 6.60mm tall (small); 25.5mm diameter x 6.60mm tall
Material: Steel
Price: $2,480-$2,610
Keep in Mind: Cartier often pays tribute to its heritage with unique editions of the Tank in their Privée collection. It's a limited-edition series with a strong emphasis on haute horlogerie. Collectors rush to get their hands on them, especially when the Crash, Asymmetrique, Cintree, and folding Basculante Tanks are available. Keep your eyes open for those.
Drive de Cartier
This collection of automotive-inspired watches is modern, with bigger and more conventionally formed — but nevertheless unique — cases. There are seven versions available, ranging from a $5,850 steel edition to a $72,000 flying tourbillon-loaded model. One of our favorites is the solid gold variant with a moon phase.
Drive de Cartier Moon Phase (Large)
It's a traditional yet unusual, high-end Luxury Cartier watch that is affordable, and the dial engraving and moon phase painting are second to none. These are the types of details that a jeweler like Cartier excels at, and the brand's dial finishing is unmatched. The Drive De Cartier Moon Phase, like every other timepiece in the Cartier collection, demonstrates this capability.
Movement: Cal. 1904-LU automatic
Dimensions: 41mm diameter x 12.15mm tall
Material: 18k pink gold
Price: $18,600
Pasha de Cartier
The Cartier Pasha, which is based on designs from the early twentieth century that were transferred to India's ruling Pashas, is certainly fancy, and therefore very Carter. Gold, steel, jeweled, skeletonized, complicated — you can find it all in the Pasha lineup.
Pasha de Cartier 42mm Chronograph in Steel
You'll have a hard time finding anything similar to this watch from any other brand. The Pasha chronograph in steel exemplifies how manly and in-charge these lasting designs can be, from the studded t-lugs to the oval subdials to the practically steampunk appearance of the crown and pushers.
Movement: Cal. 8100 MC automatic
Dimensions: 42mm diameter x 11.5mm tall
Material: Stainless steel
Price: $11,200
Ballon de Cartier
After nearly a century of rectangular watches, Cartier launched the Ballon de Cartier, a study in circles, in 2007. Cartier's love for through-design is alive and well in this product range, which is large, spherical, and has a rounded crown inside a round crown guard. The 42mm case, which is available in both men's and women's sizes, is Cartier's most daring statement.
Ballon Bleu de Cartier
This Luxury Cartier watch steel model is both sporty and classic, with a wrist presence that matches the largest Panerais and the brightest Rolexes.
Movement: Cal. 1847 MC automatic
Dimensions: 42mm diameter x 13mm tall
Material: Stainless steel
Price: $6,300
Ronde de Cartier
The Ronde de Cartier is a more conventional Luxury Cartier watch than the Ballon De Cartier, and it is available in precious metals with quite complex movements, beautiful dials, and diamonds set into precious metal cases. It is based on earlier designs dating back to Louis Cartier's reign in the Paris branch.
Rotonde De Cartier Watch
If you're going for a Ronde, go for the Rotonde! This 43.5mm monster has a skeletonized "magic" dial based on Cartier's legendary magic clocks. The entire movement appears to be suspended in the center of the watch.
Movement: Cal. 9462 MC hand-wound
Dimensions: 43.5mm diameter x 12mm tall
Material: 18k pink gold
Price: $113,000
Ronde Solo
If a more Earthly all-steel round Luxury Cartier watch is more your thing, then consider the Ronde Solo at 42mm.
Movement: Cal. 1847 MC automatic
Dimensions: 42mm diameter x 8.53mm tall
Material: Stainless steel (with matching bracelet)
Price: $3,850
Clé de Cartier
Building on the popularity of their bigger Luxury Cartier watches, the Clé de Cartier offers something unique with its cushion-type case, which is evocative of a Seiko Turtle as much as anything from the world of high-end dress watches.
Clé de Cartier 40mm Steel
We appreciate the integrated bracelet within the cushion body since it provides a fresh twist to the variety of "standard issue" premium steels sports watches on the market today. We only wish it had a higher water resistance rating, since that would make it a real all-purpose companion – but that's what dive watches are for.
Movement: Cal. 1847 MC automatic
Dimensions: 40mm diameter x 11.7 tall
Material: Stainless steel (with matching bracelet)
Price: $5,250
Considering buying a Cartier watch?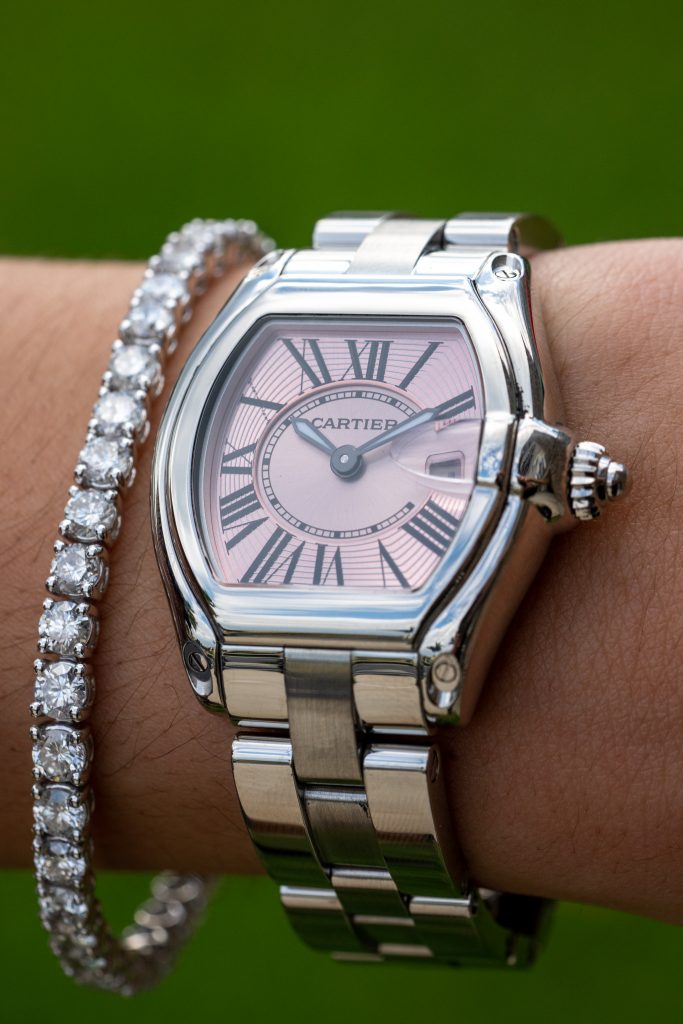 If you're considering purchasing a Luxury Cartier watch, it's usually a good idea to pick a style that matches you because you may be holding onto it while the market rises.
It is hard to anticipate which luxury watches will be in great demand, but it all relies on how rapidly buyer's tastes change in contrast to whether a watch is uncommon or readily available, as well as its usefulness.
Do you need our help in locating your ideal Luxury Cartier watch? At Diamonds by Raymond Lee we are poised to serve all our clients in the best condition they are comfortable with.