Jewelry stores – the best place to shop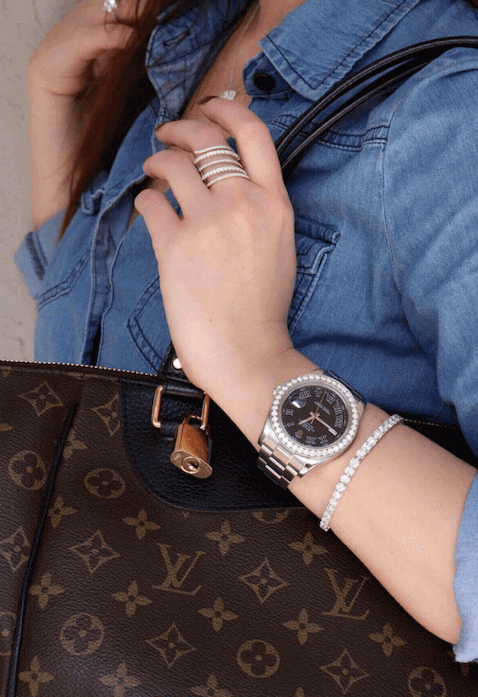 Shopping for fine jewelry is not like shopping for anything else. A true lifestyle purchase generally to mark special occasions or for collectors. It is meant to be an exquisite experience. At our jewelry stores we have pieces from the top brands in the world like Cartier, Rolex and others. These are items that deserve to be bought in an atmosphere of comfort and luxury that they beget. Whether that is Rolex watch and diamond pairings. Or a Cartier love bangles arm party. With our wide range of options of Cartier love bracelets you can mix and match your favorites from traditional 18 carat yellow gold to modern rose gold and diamond studded stunners.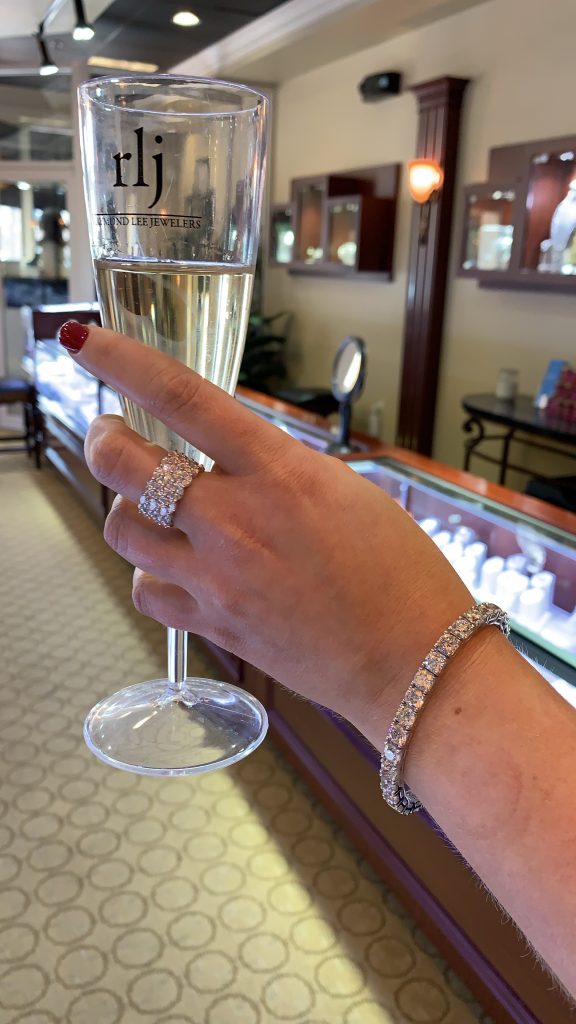 At Diamonds by Raymond Lee this is exactly the kind of experience that you can expect. Our expertly designed showrooms are outfitted for your comfort and to showcase our extensive collection of fine jewellery like bracelets, rings, earrings and more. Showing off their best angles and bright jewels our showrooms are a place to indulge the senses. Where you can find the very best selection of jewelry to create looks showered in diamonds.
Our watch and jewelry selection is made up of watches that have been inspected and sourced from the best in the world. These are premier time pieces and jewelry for the discerning eye. With over thirty years of experience in the business we know what to look for. That is how we have gotten such a comprehensive combination together. So if you are searching for the best place to shop for jewellery look no further. Here you will find everything you need for stunning and fashionable fine jewellery. Both for a day time drive and an evening gala as well as every event in between.
Let us have a look at some of this week's featured jewelry and fine watch pieces. As well as some pairings.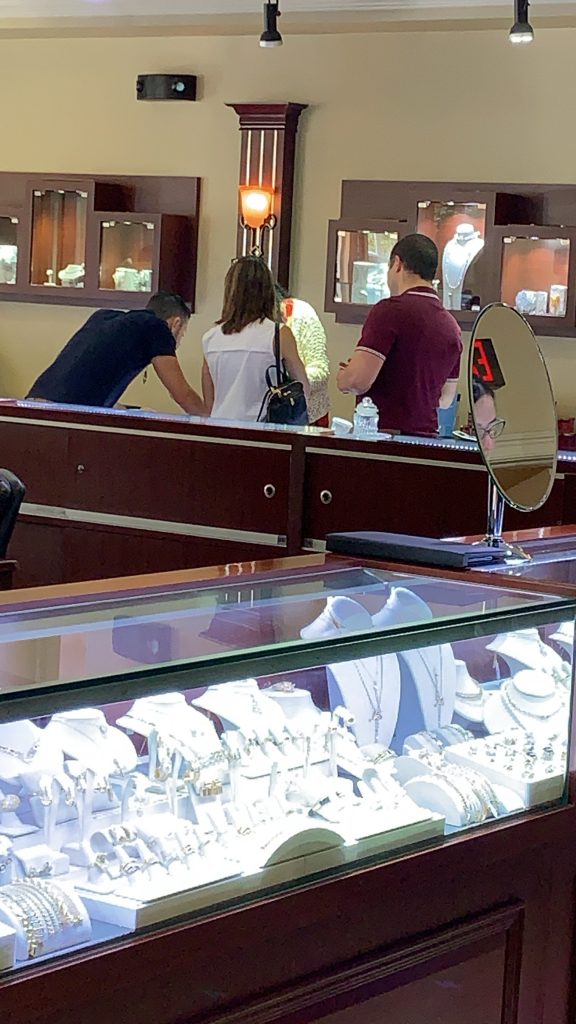 Shopping for jewelry and fine watches – what to look for
Some tips for when you visit a jewelry store to shop for fine items to come below. However, first we want to cover what to look for when you are shopping for jewelry and fine watches. Jewelry is such an intensely personal way of wearing your style. When it comes to certain world favorites that are timeless there is no going wrong though. Those jewelry pieces are your Rolex watches, your Cartier love bracelet, and diamonds in every way, shape and form. Now the first thing to look for is a trustworthy company or jewelry store. That is because you simply just cannot eye ball quality. It is not possible to tell the difference between a heated or unheated ruby. Or to see the difference between CVD diamonds and natural diamond stones. So finding a dealer that you can trust is most important.
Then of course is making sure that they have the equipment and skills to test their goods. That is right – you can test and inspect jewelry to make sure that it is the actual quality that you are expecting and paying for. Here at Diamonds by Raymond Lee we not only have diamond and gemstone experts. We also have a state of the art jewelry workshop. It is outfitted with the leading machines and technology for jewelry creation and testing. So you can be sure what the true value is of what you are buying. To check out more about our machines check out the diamond test below: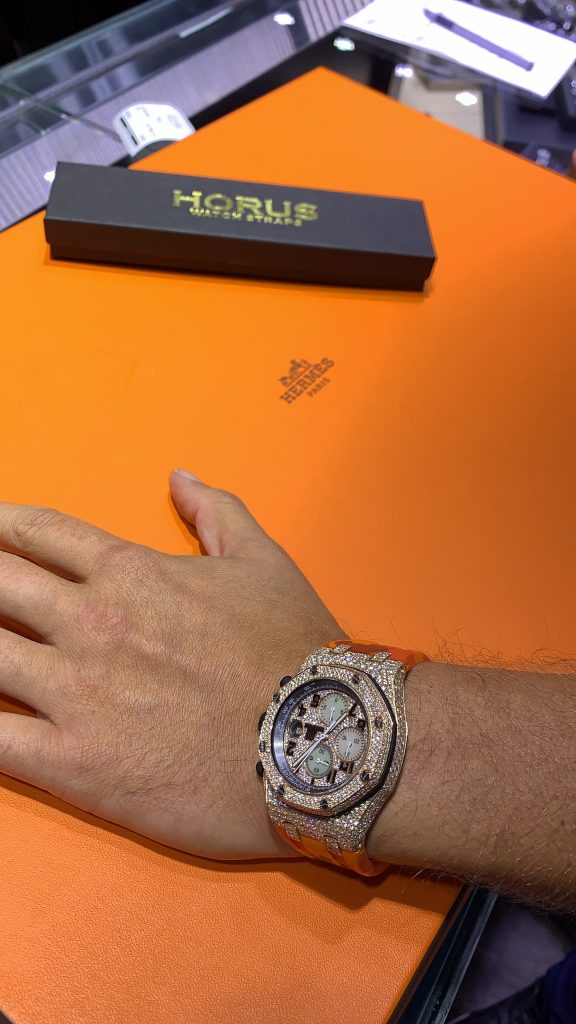 Then you want to look for a place that carries a strong reputation for collections that feature the type of jewelry that you like. If you are looking for designer brands or bridal jewelry for example you should check out the online jewelry store if possible to see what the store's selection is like. Nothing is worse than going out to find a specific and well known item like Rolex watches only to arrive at a jewelry store near you that does not happen to have a good mix of collections for you to look through. Also knowing as much as you can about the gemstones or jewelry piece that you are looking for is also important. 
For example many times certain jewelry pieces from big name brands are more or less valuable based on the state of the piece of jewelry, additional diamonds or other stones and unique or limited editions. While these are not always easy to find or discern from others you are more likely to find them at your local jeweller than you are at big box stores. These are the diamond studded bracelets, limited edition luxury watches and large carat diamond jewelry. However, once you know your local jewelry store that you can trust to have a large selection of fine jewelry that is tested and inspected there are some tips to follow to find the piece you truly love.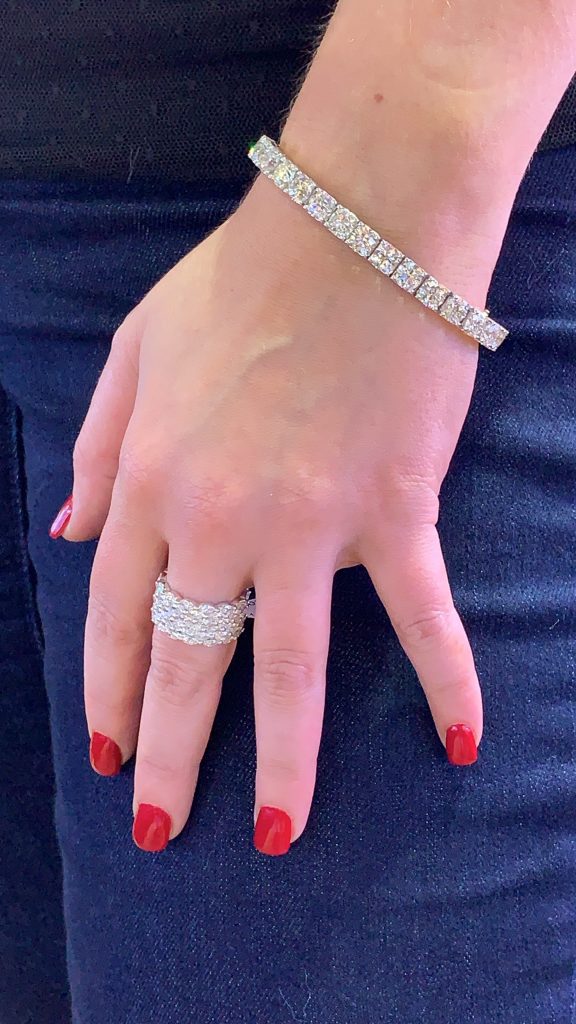 5 tips for visiting a jewelry store
First things first when visiting a jewelry store is making sure that you have plenty of time. You do not want to be rushed or pressed for time when looking for a new piece of jewelry or a fine watch to add to your collection. A Rolex watch is not purchased on a quick 10 minute run – that is unless you are an experienced buyer and know what you are looking for. In our experience these shoppers have done extensive research. Really they are experts themselves. We do recommend making the time though. Not just to make sure you are happy with your purchase and have checked out all of the options. But also to enjoy yourself! After all it is such a unique experience to go jewelry shopping. 
Then of course we recommend that you ask questions. Lots of questions. You should feel quite comfortable with your diamond expert to discuss anything that you may want to know about the jewelry piece you are interested in buying. Additionally trying on said piece of jewelry is also highly recommended! You never know until you try it on. The experience can be totally different. If for example you are interested in buying a Cartier love bracelet. But you are not sure whether you prefer a white gold or yellow gold bangle. Trying them on and seeing them next to each other is the best thing. You may even find that stacking different metals together is the way to go. For a Cartier love bracelet arm party.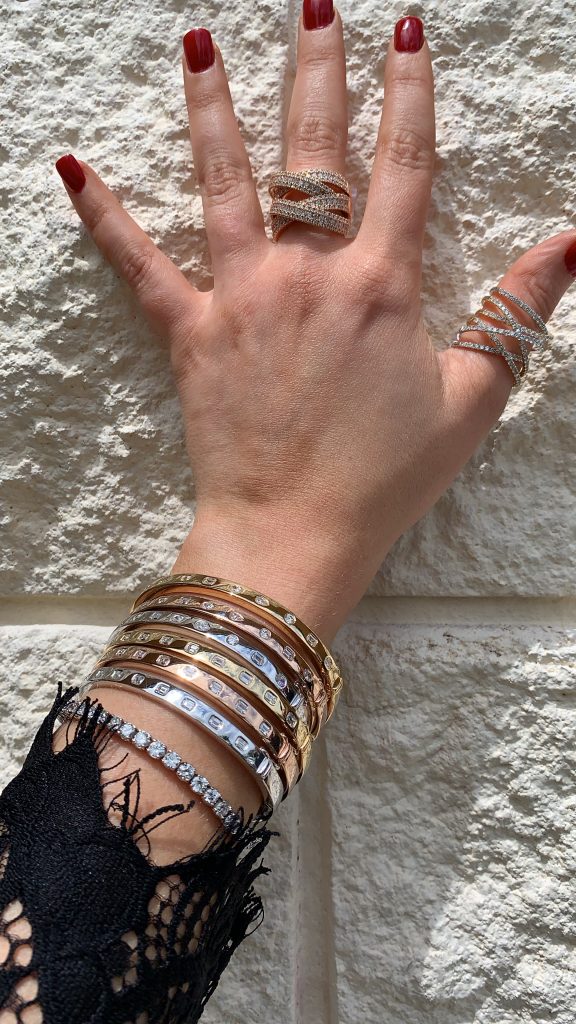 Take for example this stunning set of Cartier Love bracelets. The love bangle stack is a unique look with a mesmerizing pattern of all of the different fine metal colors. As well as the unique diamond studded bands mixed in between. These 18 carat designer bracelets are available in an assortment of different colors. Always in the instantly recognizable style. These also pair really well with unique rings and other jewelry that accentuate the mixture of different metals and diamonds. Cartier updated their Love bracelet style to adjust the screw clasp to make it more secure and keep you from losing the iconic screw clasp, it is so tiny that they changed it so it does not come out completely.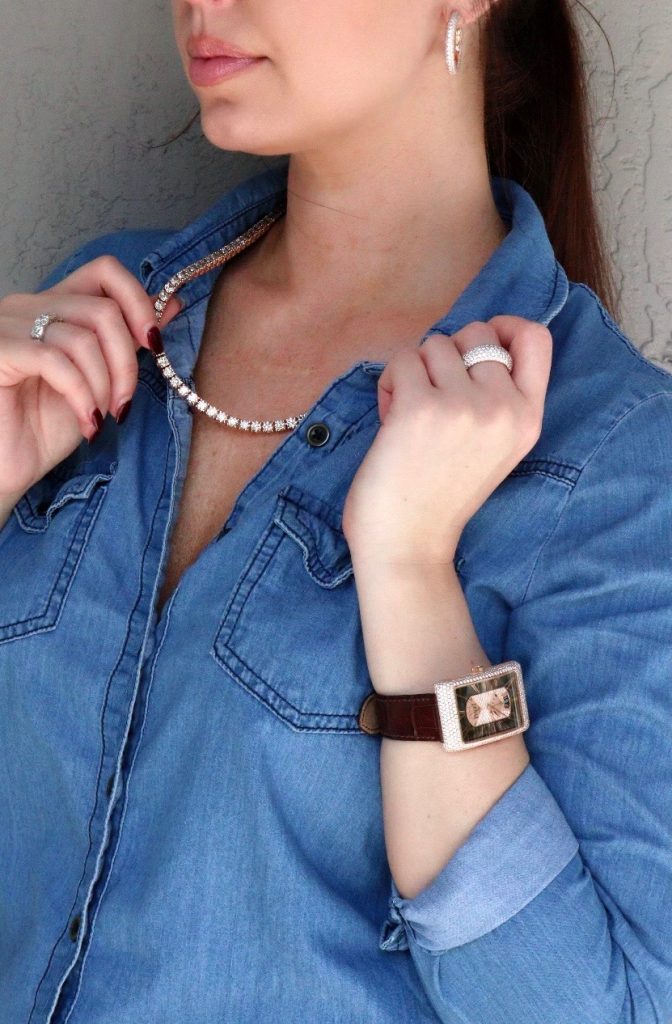 Then there is the matter of resizing. You may want or need to get the piece of jewelry resized to fit you comfortably so asking about that and maintenance services is crucial. You want to know whether you can come back to this jewelry store to care for your pieces in the future. At Diamonds by Raymond Lee we are a full service jewelry store offering maintenance, repairs and custom jewelry services. 
Finally you want to make sure you compare similar items. You may be looking for a Rolex Date Just for example but are not sure about the different features that you can get. Or maybe you know you want a diamond bezel Rolex watch but have not decided on a specific dial or fine metal color yet. That is the moment to look at all of the options. Check out the different Rolex Date Just models and see which one fits in best with your ideal and personal style. There are so many details that can completely change a watch. Even one with a dazzling white diamond bezel.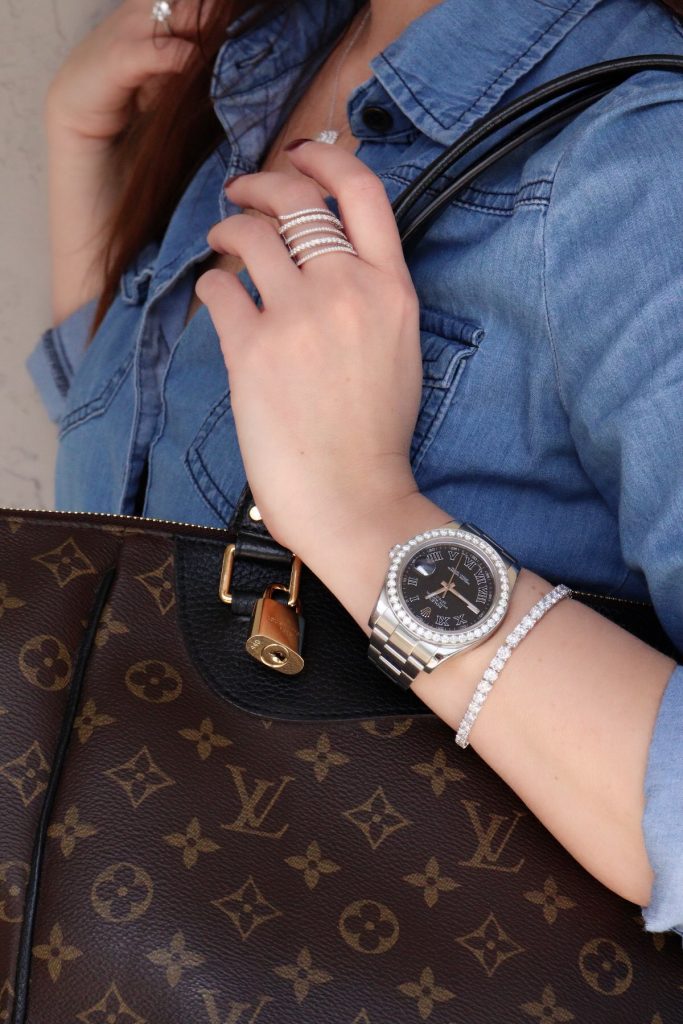 This particular Rolex 116334 Date Just watch is a second collection Date Just. In the iconic Oyster steel it has a unique black Roman dial. Beyond the white outlined Roman numerals on the dark dial there are also a stunning approximately 3 carats of brilliant white round cut diamonds. The date window is of course located at the 3 o'clock mark and the clasp is the classic Crown fold over clasp. With scratch resistant sapphire this automatic Rolex watch is a signature look from the brand. However the diamond and special dial twist take it to another level. More on how to wear your Rolex watch below.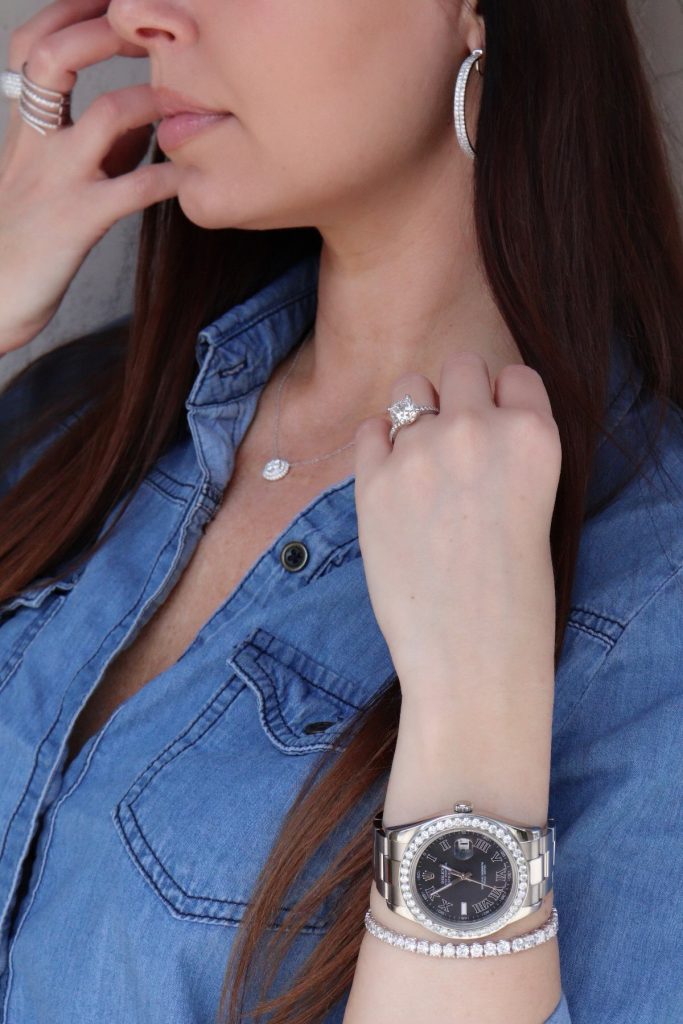 So there you have it. The next time that you prepare to go into a jewelry store remember these 5 tips for success. They may just help make your jewelry shopping experience that much better.
Make time for a shopping experience
Ask questions!
Try on jewelry and fine watches
Ask about resizing, warranties and other services
Compare similar items
How to wear Rolex watches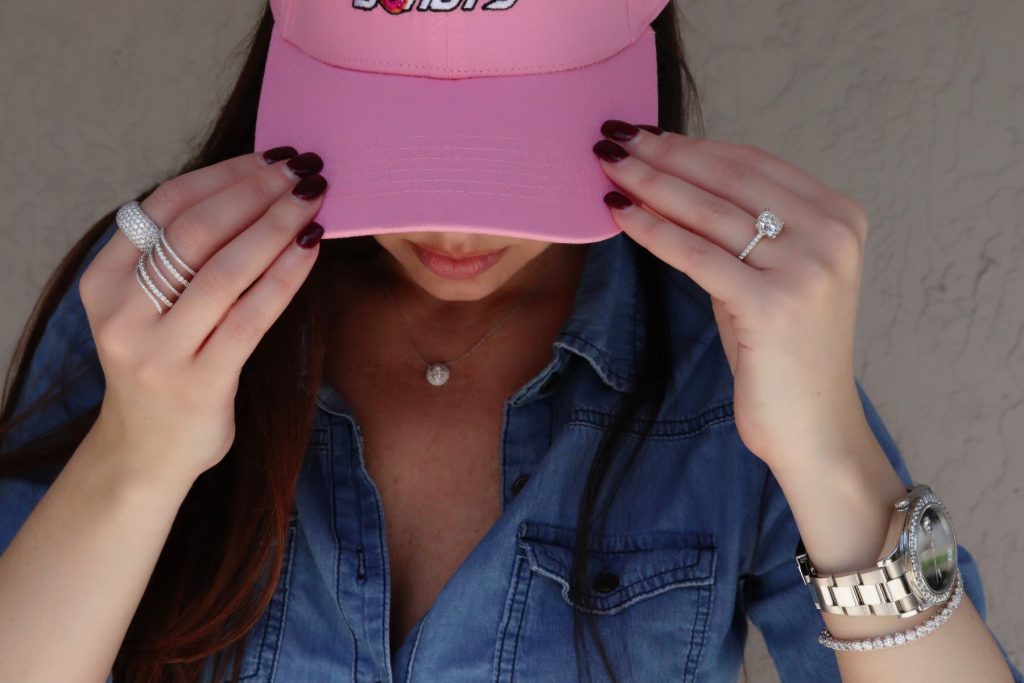 When it comes to wearing your Rolex watch the first order of business is pairing it up. A nice classic white diamond tennis bracelet does the trick. But if you want to keep the glam going you need to add some touches. A ring or two to match with your engagement rock is good. But also adding a small necklace or some statement earrings can really add to your whole look. The luxury lifestyle look of a Rolex watch is one to be paired with glamorous jewelry. Even for a more casual day time style. The diamonds in the Rolex diamond bezel also call for some friends. So playing around with different combinations is always suggested. We love to stack jewelry up. Whether that is a ring stack, love bracelet stack or layering necklaces together. 
Two is better than one and when it comes to diamond jewelry pairing several styles, diamond cuts and colors is not just suggested it is recommended. The multiple textures and different glimmer as the light catches the diamonds at different angles gives a stunning array of movement. As the eyes travel from one to the next the unique features of each jewelry piece also come through. 
Where to buy bracelets, rings and more
So now that you know a bit more about what to look for when it comes to finding a local jewelry store to shop why don't you come and check us out in Boca Raton! Our diamond experts and fine jewelry aficionados would love to welcome you in to our state of the art showrooms. Spend some time with us looking through our wide range of assorted jewelry. Get your Rolex tuned up for only $159 while you wait and shop.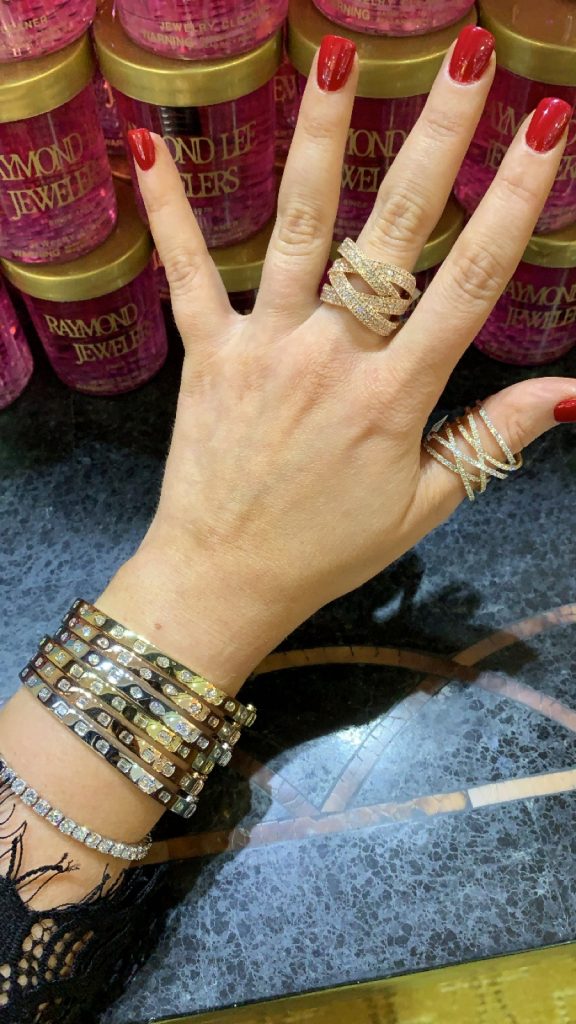 Shopping for jewelry at Diamonds by Raymond Lee 
Jewelry shopping at Diamonds by Raymond Lee is a pleasure. And we do all that we can to make sure that you are comfortable, at ease and have everything that you need at your finger tips. More than a special occasion trip, our stores are the premier destination in South Florida for all of your jewelry needs. Come check out our range of fine watches, our collection of Cartier Love bracelets, diamonds rings and other stunning designer jewelry in store.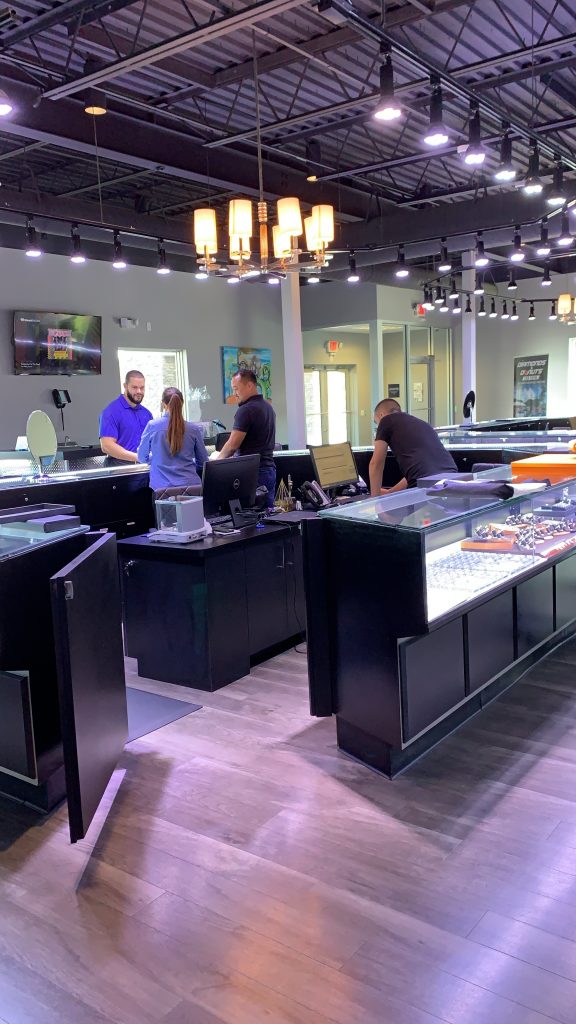 We have two conveniently located showrooms for you to visit any day of the week! Come by for some diamonds, drinks and plenty of the luxury lifestyle.
East Boca Location: 2801 N Federal Hwy, Boca Raton, FL 33431
Hours: Monday-Friday 11am-7pm | Saturday 10am-5pm | Sunday 12pm-5pm
Phone: (561) 623-8205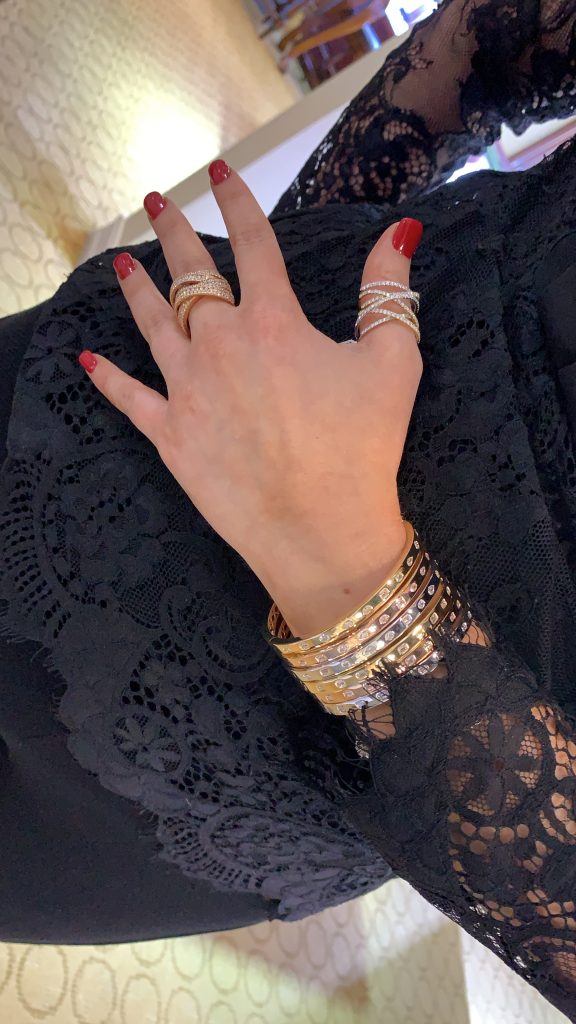 West Boca Location: 22191 Powerline Road #12b, Boca Raton, FL 33433
Hours: Monday-Friday 10am-6pm | Saturday 10am-5pm | Sunday Closed
Phone: (561) 750-7808 Email: in**@di******************.com