How To Pay For An Engagement Ring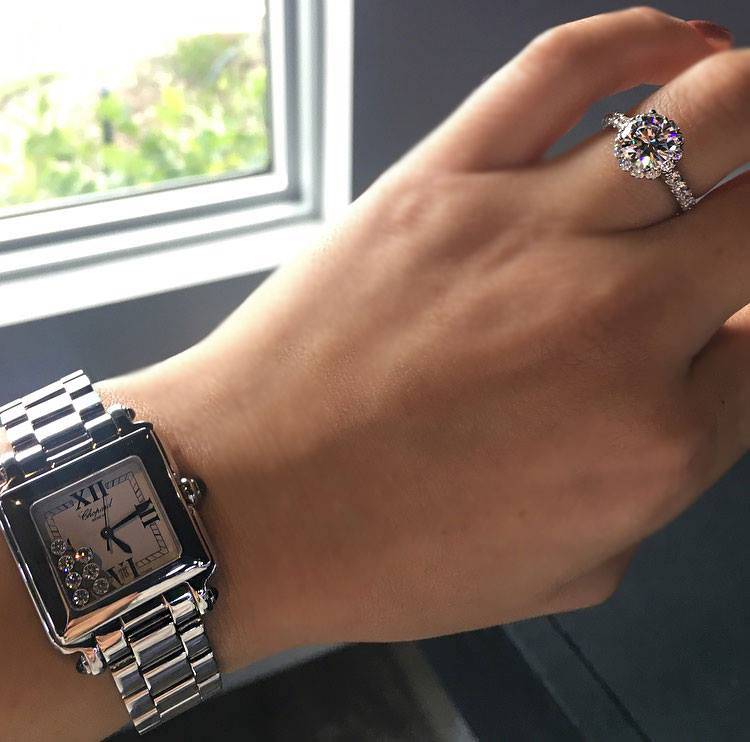 How to pay for an engagement ring…it's the million dollar question. More accurately, it's the $5000 question. WeddingWire's 2015 report placed the average engagement ring cost for 2015 at $4,758 while The Knot's survey pinpointed a $5,978 price tag for 2015. We'll split the difference, because $5000 is a very popular overall budget among our clientele.
So, the big question: how to pay for an engagement ring, whether your budget is $5000 or $10000. You have options, besides presenting us with a briefcase full of cash (please do this if you can, though, it'll be great for our Snap Story.) Anyway, the vast majority of our clients use some kind of payment tool to help pay for our gorgeous rings.
The most popular choice is financing. Let's take a trip down memory lane real quick (this time of year always makes us sentimental!)
Can You Finance Engagement Rings?
How to Finance Engagement Rings by Verragio
The Best Way to Finance an Engagement Ring
The Top 10 Ways to Finance an Engagement Ring
Now, let's refresh some of your financing options – yep, you've got options on options!
If you're shopping with us in-store, you can take advantage of our specials. We offer 0% interest with no money down, for extended periods of time, during our special promos. But we always have great options available that our team can cater specifically to your needs.
If you're shopping online, you can use one of our online payment tools, Affirm or PayPal.
PayPal you're likely familiar with, but did you know you can use it to break down the cost of your ring? It's a great option for those looking for short-term financing, maybe people who could pay cash but would rather space out the payments. PayPal offers 6 months of interest-free financing on purchases over $99.
Our other option is Affirm, a relatively new, online-only financing tool designed just for online shopping. It offers flexible payment periods with interest rates that range from 10%-30% depending on your approval.
If the word approval gives you pause, let's chat about our alternative payment option: layaway! We love layaway because it gives clients with little credit history or a low credit score a way to pay for their ring in installments. You choose your dream ring at DBRL, then set up a payment plan with us. You make payments each month (or week, if you'd like) while we keep your ring safe in our vault. Once your balance is paid in full, it's ready for you to pick up and drop onto one knee with.
Regardless of how you choose to pay for your ring, you know we've gotta remind you: only buy a ring you can afford! This means a different amount for everyone – don't get attached to that average amount we mentioned above. The right budget for your engagement ring is one that makes you comfortable, one that won't cause financial stress, and one that will let you sleep soundly at night. No promises of the same to your fiancé though – she might just lay awake admiring the perfect ring you got her.
Any questions about engagement ring financing? Check out our financing toolkit here, and if we left anything (anything!) out, please don't hesitate to give us a call or message us for more details.