How to Finance Engagement Ring Designs by Verragio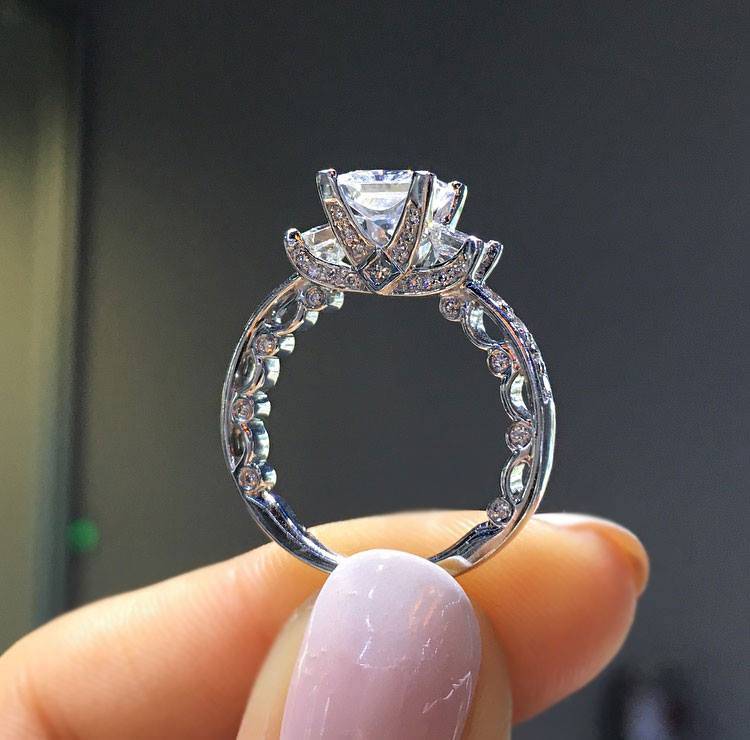 Wondering how to finance engagement ring designs, especially those from our stunning variety of Verragio engagement rings? Well first of all, we don't blame you. It's no secret that our Verragio engagement rings are fabulous, beautifully designed, and –ahem – the most popular engagement rings on Pinterest (and quite possibly the internet altogether.)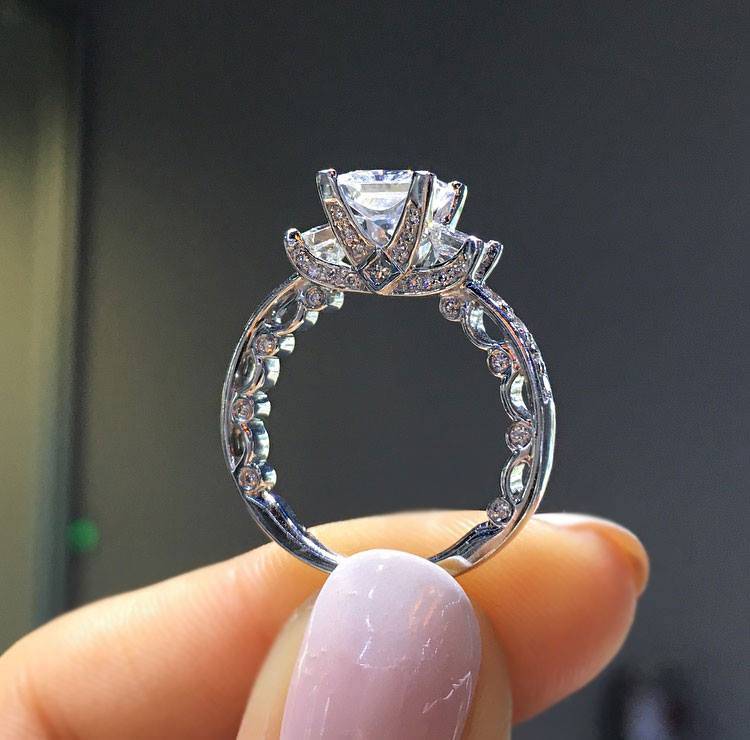 But if you're looking beyond halo vs. no halo, rose gold, stunning Verragio profiles, or the difference between each Verragio engagement ring collection, odds are good that you're ready to take things to the next level. Make it official. Sign on the dotted line. And Verragio's designer quality, handmade in the USA craftsmanship, and amazing diamonds do add to the rings' value. So you might very likely ask yourself how to finance engagement ring settings from this particular designer. We're here to help.
What is Engagement Ring Financing?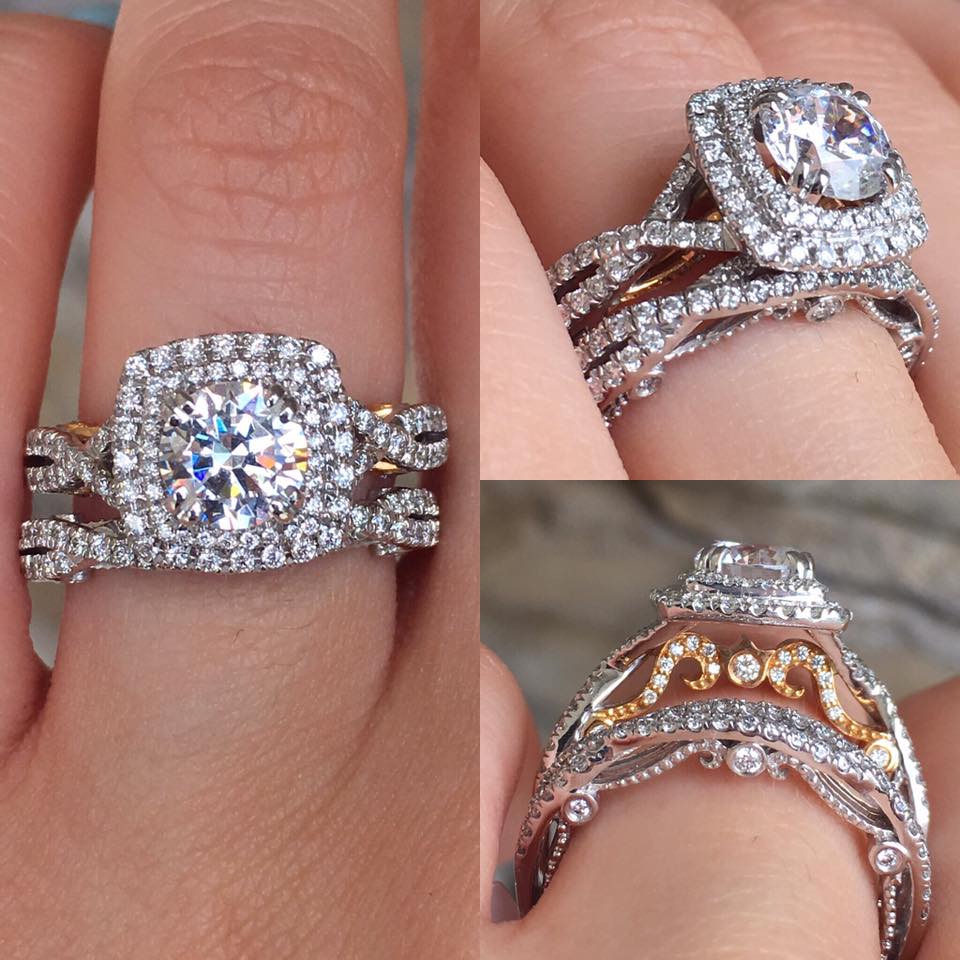 Engagement ring financing works exactly like the financing of any other major purchase you make, be it a car or a super high-tech mattress (you'll see why we chose that random example in a bit.) It's a tool at your disposal to give you another option for engagement ring buying. It's not an open invitation to buy a crazy expensive ring, like we always say : Don't buy an engagement ring you can't afford!
We don't want you to start off this beautiful new chapter in your life with the financial burden of your engagement ring, no matter how gorgeous it is. Instead, we work with you to build the perfect ring for your bride and your budget. And once we have a ring you love at a price you're perfectly comfortable with, financing is just another way to cover the cost of this big purchase.
Your financing rate & terms function just like a store credit card – you'll make monthly payments on your ring determined by your credit score and payment period. It's a way to stretch out the investment of your ring, rather than paying cash all at once, and it's a great option for younger couples with other financial responsibilities. If you're already paying a mortgage, car payment, student loans, etc., it's hard to come up with the cash you need to buy the ring of your dreams in full; if you responsibly finance engagement ring payment, you can still arrive at a monthly payment that's comfortable for you while proposing when you want to – not in a year or more.
How to Finance Engagement Ring Designs by Verragio & Our Other Premium Designers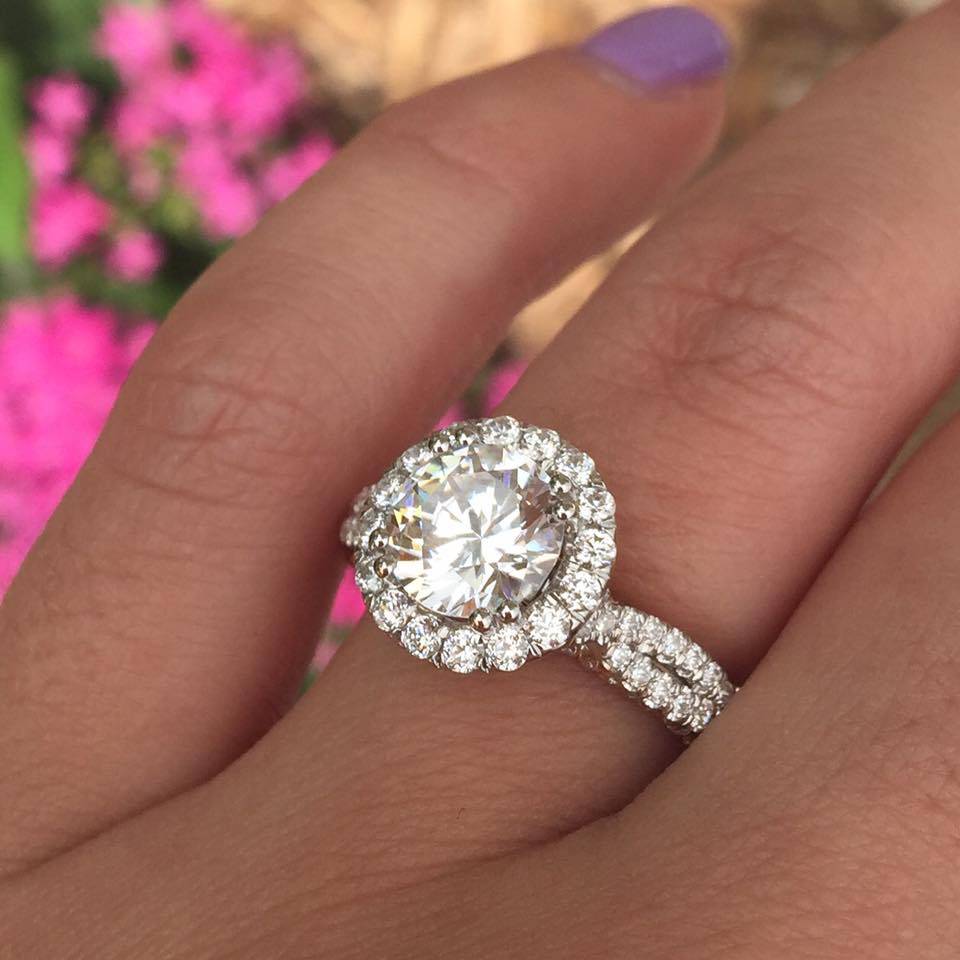 If you want to finance your engagement ring, you'll first choose the perfect Verragio setting and diamond, either online or in-store.
If you're shopping online, we're proud to offer two great options for online engagement ring financing: Affirm and PayPal.
Paypal you've likely heard of before. It offers financing on purchases over $99. Their introductory, interest-free period spans 6 months, so it's relatively short but if you only need to finance a portion of your ring, or if you already have the full amount, this is a great option.
Now it's time to explain the bit about the high tech mattresses. You've probably seen ads for the new Casper mattresses before, and we love that their business revolves around providing an awesome online shopping experience for something that previous generations would never have considered buying online. Sounds familiar, right? Part of leading our industry into the new frontier of online engagement ring buying means finding new ways to serve the same needs of our customers, even when we're in a long distance relationship with them. Figuring out how to finance engagement ring settings for our clientele led us to some other innovative companies and the solutions they were providing for large purchase financing. Enter Casper – and they're using Affirm.
Affirm is a new, flexible and secure financing option that perfectly caters to your needs. Affirm offers interest rates that range from 10% – 30% depending on your credit score and payment period, and you can read more about it here.
But I Need to Know How to Finance Engagement Ring Settings In-Store!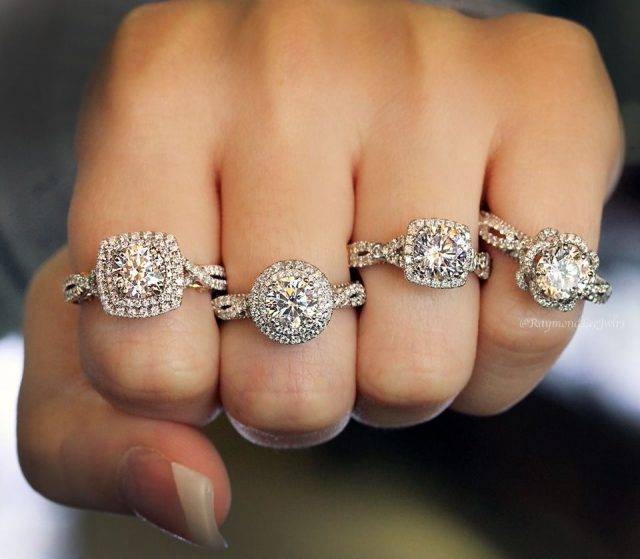 Don't worry, South Florida locals, we've still got your back. We offer in-store financing through Wells Fargo, and it functions just like the store credit card mentioned above. Once you choose the perfect ring, your diamond adviser will have you fill out a financing application to submit to the bank. We'll hear back in minutes for how much you're approved, and apply the financing to your purchase. Easy as 1-2-3!
If you have any more questions about how to finance engagement ring settings by Verragio or any of our other premium designers, we're available 7 days a week with answers!