Shopping for an engagement ring, or just window shopping? Either way, one question crosses your mind first: Solitaire vs Halo? To halo, or not to halo? That's the question, well before the words "Will You Marry Me" come into play.
With halo engagement rings sweeping the bridal world, it's no surprise that brides-to-be everywhere consider this popular style. But another option stays at the forefront of e-ring popularity, and that's the classic solitaire.
One one hand, the solitaire engagement ring is a timeless and stunning choice. On the other, the halo engagement ring shines bright and modern. It's a toss up for anyone admiring Raymond Lee engagement rings – whether they're checking out the estate collection at RLJ or the premium designers at DBRL.
Either way, it's a debate that deserves attention. So today let's breakdown solitaire vs halo engagement rings.
Solitaire Engagement Rings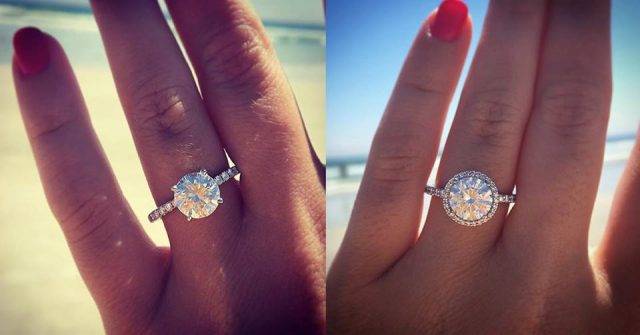 Related: Find The Perfect Engagement Ring With Our Style Quiz
Pros:
They're Classic with a capital C. There's no other engagement ring style that's quite as timeless, spanning every era and surpassing all trends.
They're unique. you'll stand out in a sea of halos with a totally different style.
They still provide plenty of options for customization. Think a solitaire engagement ring automatically equals a 6 prong Tiffany solitaire? Think again! Gold solitaires, rose gold engagement rings with diamond bands, cushion cut diamonds on a thin delicate diamond bands…the options are endless!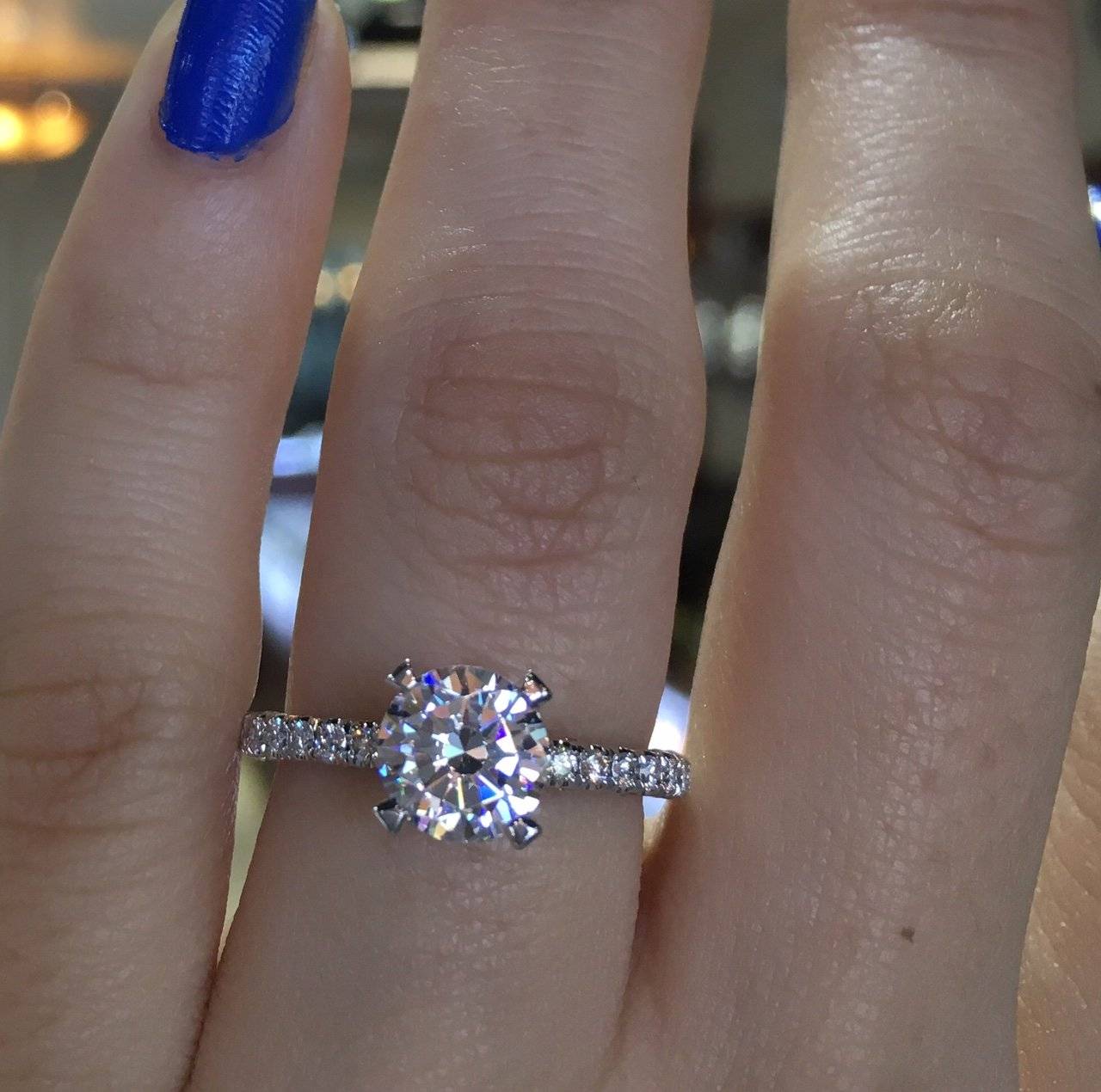 Cons:
Carat weight price. One larger diamond costs more than a cluster of smaller diamonds. So for the same carat weight you get with a halo, you pay more when it's all concentrated in one center diamond. This is because larger diamonds are rarer and more valuable than readily available accent diamonds that make up a halo.
Carat weight appearance. Remember, a carat is a unit of weight measurement, not size. But for the most part, the heavier a diamond is the larger it is. And appearances are everything in the diamond world! So a halo's border of diamonds creates visual weight, making the same diamond look way bigger than it would as a solitaire.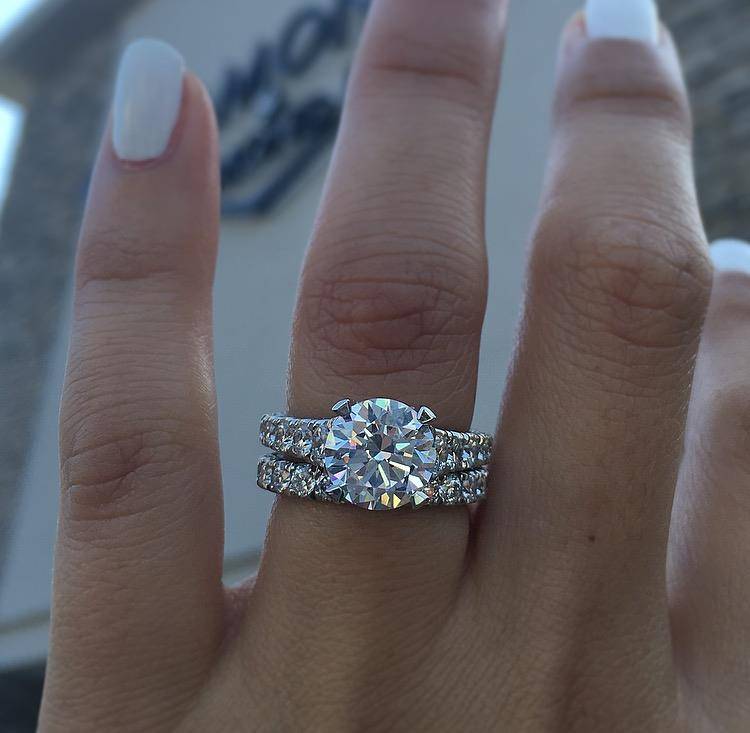 Related: Halo vs. No Halo Engagement Rings
Halo Engagement Rings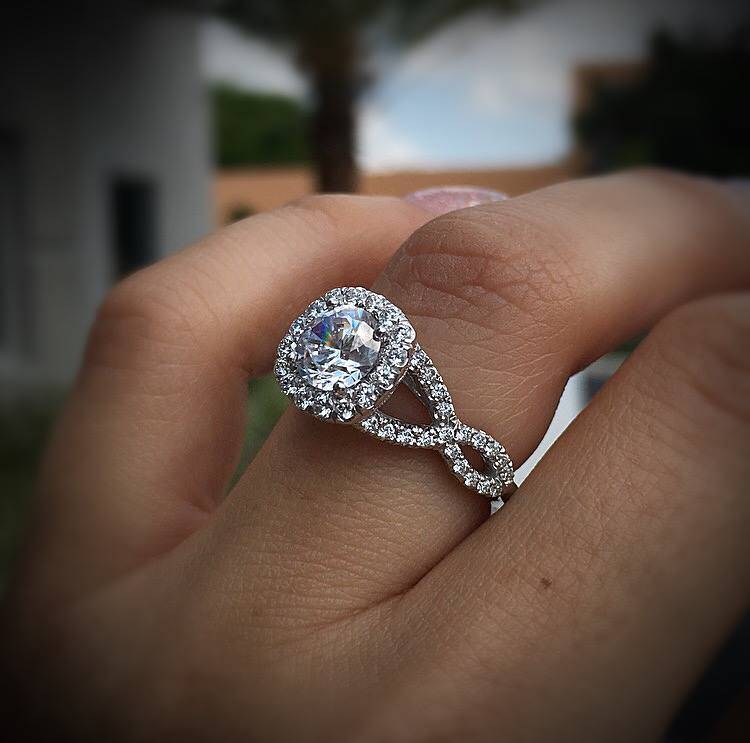 Related:5 Reasons Why Halo Engagement Rings "Rock"
Pros:
They make the center stone look bigger. As we mentioned above, halo engagement rings claim this advantage big time. A halo might add half an inch to a diamond's diameter, giving a ring major presence on your hand.
They add that carat weight at a fraction of the cost. Again, tons of smaller diamonds cost less than one larger diamond that weighs the same.
They ooze glamour. It's undeniable that halo engagement rings sparkle with major bling factor. They're the first choice for any princess. The smaller diamonds add up to tons of facets, which means more fire, brilliance and scintillation for you.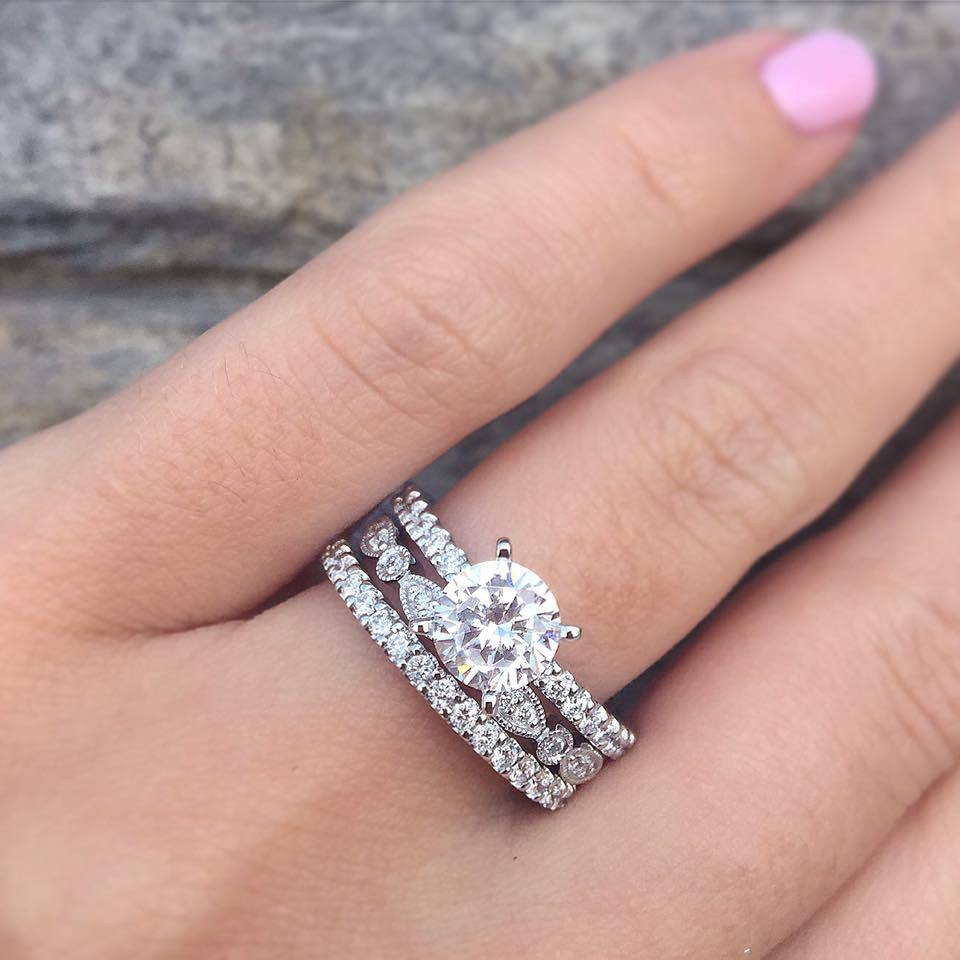 Related: A Dozen Diamond Halo Engagement Rings To Die For
Cons:
They're a little "much" for some brides. If you have a large center stone to begin with, adding a halo might be like hanging a hat on a hat. And it could veer into tacky territory if it's not done right.
They require more maintenance. All that glittering micropave makes halo rings sparkle, but it also makes them more vulnerable to damaged prongs and lost diamonds. It's a beautiful setting technique, but your ring will need regular inspection to make sure every last accent diamond is still secure.
They're the Look Du Jour. You'll see a lot of the same ring on other brides. Though the customization options for halo engagement rings are limitless (metal options, accent design styles, gallery additions!) the halo is definitely a hot trend. This also means that the style smacks of a certain time in history. Like Art Deco, Edwardian and Georgian style rings have instantly recognizable features, 100 years from now brides might crave the antique look of "Angelic" style rings. That's all well and good, but in the mean time you might not want your wedding set to announce your age for you.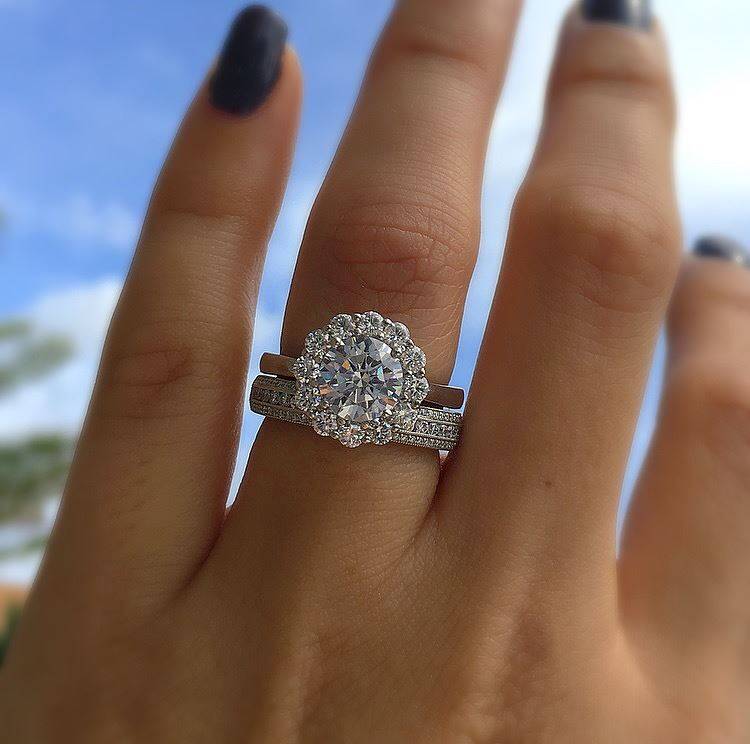 Related: To Halo? Or Not to Halo?
Both styles offer plenty of options for customization, and both offer undeniable benefits. The best way to decide which is right for you is to mull it over. Luckily this research project feels less like a chore and more like fun. Three easy steps to get you started:
Peruse Pinterest – just pin every ring that jumps out at you, don't overthink it. Once you've pinned 10 rings (over a period of weeks – give it time) you can tell at a glance which style appeals to you. (Pro tip: follow DBRL for plenty of inspiration!)
Play dress up – visit your local jeweler with your Mom, friend, or even your partner (never a bad idea) Follow them on social media or sign up for their newsletter so you can see when their next in-store event is. We hold mimosa & shopping events regularly just for this purpose!
Pick one – if you feel yourself straying towards engagement ring overload, it's time to step away from the bling. Once you decide which style you prefer, stick with it! You've made the right decision, either way.
So, now you answer: Which is your pick in the great solitaire vs halo debate? Let us know in the comments!