Do You Need Engagement Ring Insurance?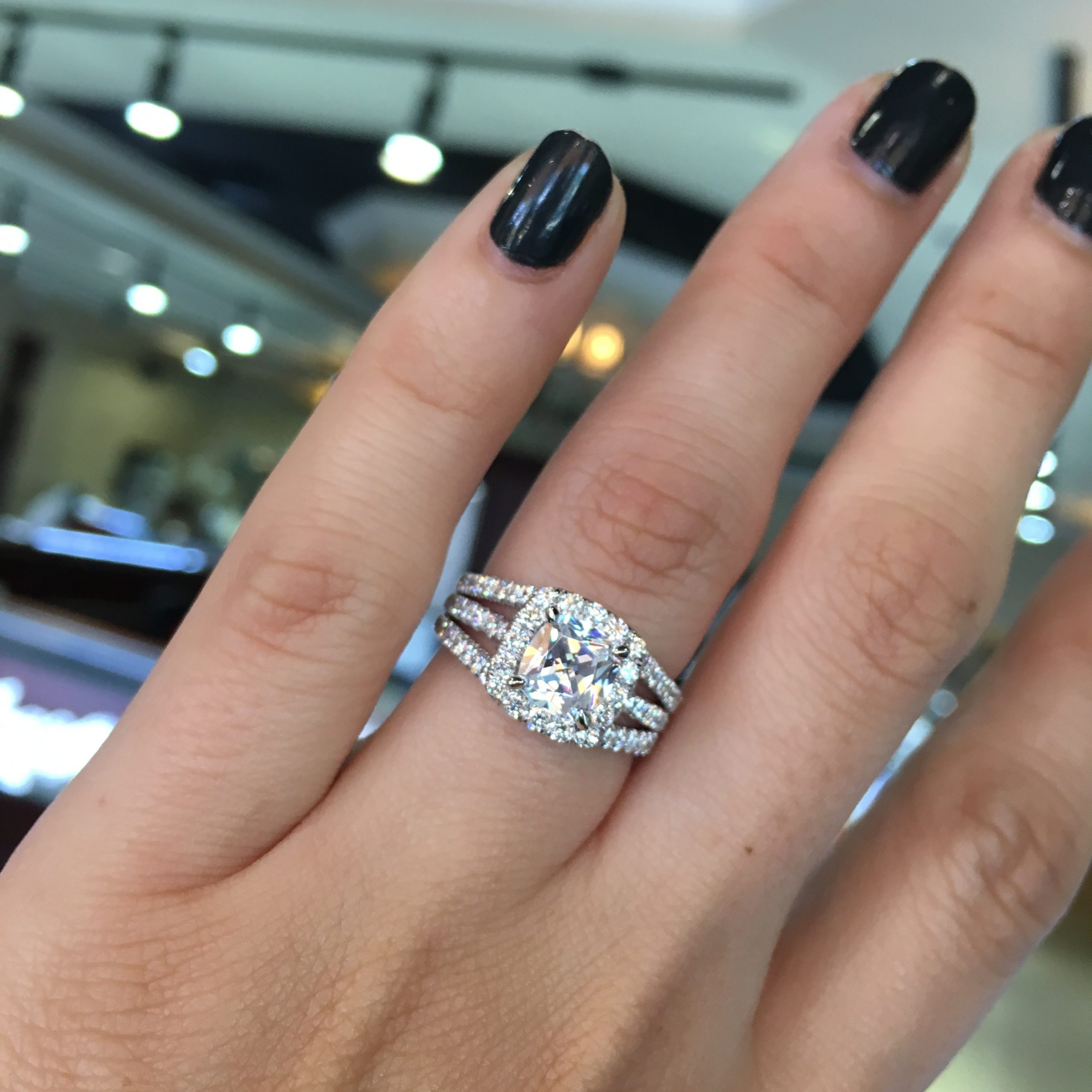 Do you need engagement ring insurance? Yes. Yes you do. But not all policies are created equal. While adding your engagement ring to your homeowner's insurance is a great, easy option (and certainly better than leaving yourself entirely unprotected) there's another option: jewelry insurance.
Related: You're Engaged! Now What?
What is Engagement Ring Insurance?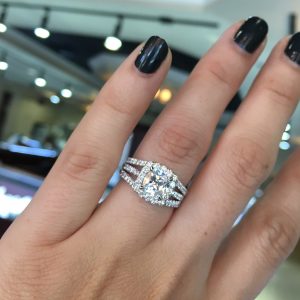 Like the name implies, it's a policy that protects your precious pieces of jewelry from theft in pretty much all cases, and from loss, damage and mysterious disappearance in the best cases.
We work with Jewelers Mutual to provide their A Perfect Circle jewelry insurance, so they happen to be our favorite engagement ring insurance provider. They offer some advantages over the average homeowner's item addition, including:
loose stones (important if you buy your diamond online to have it set elsewhere!)
loss
your jewelry while it's at the jeweler for repairs (your antique setting disintegrated while it was getting a facelift? You're covered.)
damage
your jewelry while it's in the mail
theft
mysterious disappearance (because when your jewelry goes missing, you don't know exactly HOW it did so.)
Related: Top 5 Most Helpful Engagement Ring Advice Posts
Why Consider a Separate Policy?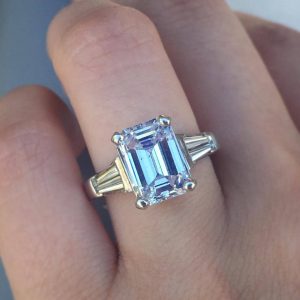 The most obvious reason to insure your jewelry is to protect yourself financially. But more than that, insurance gives you peace of mind.
It gives you the freedom to actually wear your most treasured pieces, rather than keeping them in a vault for safekeeping.
It gives you the assurance that your jewelry really will last a lifetime – and if it decides to do that at the bottom of the Pacific, insurance has you covered.
A jewelry-specific policy also honors the meaning that jewelry holds for most people. Given to mark a life milestone, cherished as a memory from your wedding day, a symbol of your children's births – jewelry is so much more than the sum of its parts.
So working with a jeweler-based insurance policy guarantees you that they understand the meaning behind your jewelry, and it's more than the bottom line retail value on your appraisal.
Related: Easy Ways to Clean Your Engagement Ring
A policy with Perfect Circle includes a few things:
Choose Your Own Jeweler – This is HUGE. When you add your ring to your homeowner's policy, you must use a jeweler within your provider's network. Often, you're able to find excellent jewelers. But your longtime family jeweler, the same one who designed your ring, might not be in-network, and therefore not covered. You don't need to jump through hoops and get estimates, you just choose your favorite jeweler to re-create or replace your piece.
Same Kind and Quality – Another great feature. This means that your Cartier piece would be replaced with Cartier. Your custom-made ring would have the G, VS diamonds you specified the first time it was created. You'd get back the twin of what you lost.
Automatic Coverage – Are you the type to buy jewelry on a whim? If so, please stop by our store after your lunch break! But all kidding aside, any jewelry purchase you make would be covered for 30 days along with your existing Jewelers Mutual policy. Peace of mind for last minute Mother's Day gifts? Yes, please.
$0 Deductible Option – All Perfect Circle policies are available with a $0 deductible. So when you're already upset about your treasured piece of jewelry getting stolen, you won't feel like your bank account is getting robbed too.
Related: 10 Reasons to Insure Your Jewelry
How to Get Insured
Getting your engagement ring insured isn't just necessary, it's surprisingly easy. When you purchase your ring, ask for an insurance appraisal. Most new engagement ring purchases include this!
If yours doesn't, call a GIA graduate gemologist – you can find your closest GG on GIA'S website here.
Once you have a detailed insurance appraisal, you can visit the website and apply for a quote online. It's that easy!
If you're still considering whether or not you need to have your engagement ring insured, remember how long you searched for the perfect style, setting, and stone. Your time alone (not to mention the financial investment!) is worth protecting. And even more worthy of protection: the meaning behind your ring.
Related: How To Choose A Jewelry Appraiser You Can Trust
If you have any questions about engagement ring insurance or jewelry appraisals, you can always call us, or e-mail in**@di******************.com!