Top 5 Most Helpful Engagement Ring Advice Posts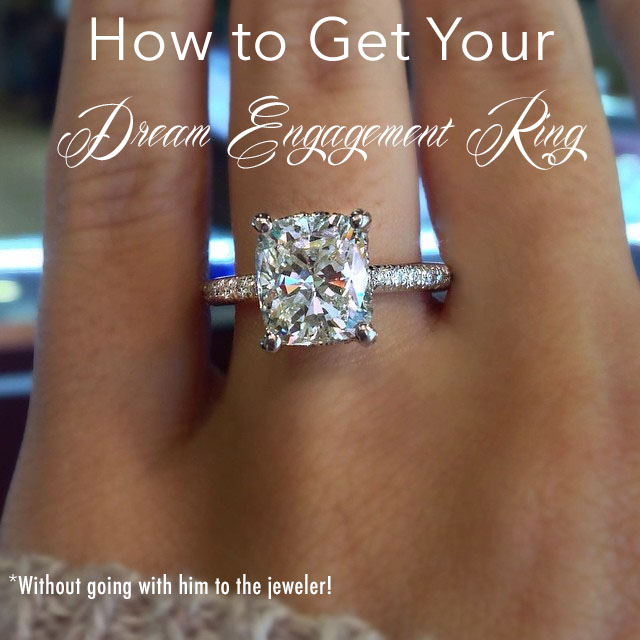 We talk a lot about engagement rings 'round these parts. It should come as no surprise: we're South Florida's bridal destination. We have the largest collection of designer engagement rings, vintage engagement rings, antique engagement rings, estate engagement rings, and high end engagement rings by names like Tiffany & Co., Harry Winston, Graff, and more. We love meeting new couples to join the Raymond Lee family, and whether we're playing dress up with a *hopefully soon* bride-to-be and her Mom, or helping a groom design the perfect ring, engagement ring customers are some of our very favorite.
So, by association, we love engagement rings too. Not only are they beautiful, but their topics for discussion are myriad. We write about engagement rings several times a week, and if we're showing off our new favorites or demonstrating different styles, we always like to be helpful. And it's our most helpful engagement ring advice posts that we want to share today. Here are our top 5 most helpful engagement ring posts (so far) all in one convenient place for you to Pin, bookmark, accidentally on purpose e-mail to your boyfriend, or just peruse.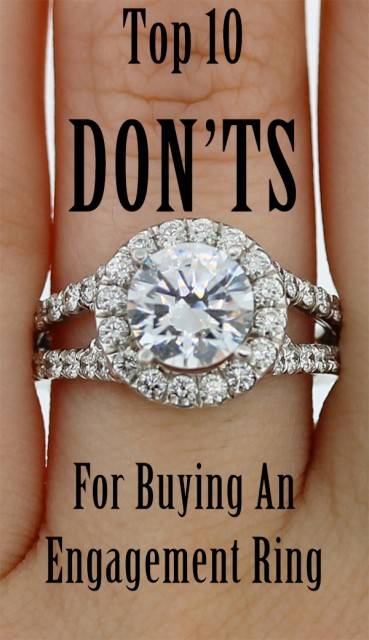 We give advice on what you should do all the time. This is a list of the biggest mistakes we typically see when it comes to engagement ring shopping (not counting that one time an Etsy jeweler accidentally gave away a surprise proposal.)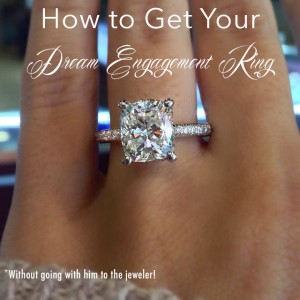 How to get an engagement ring you love without:
-Dragging him to the jeweler
-Bugging his phone
-Being demanding
-Being obvious
-Ruining the wonderful proposal he's planning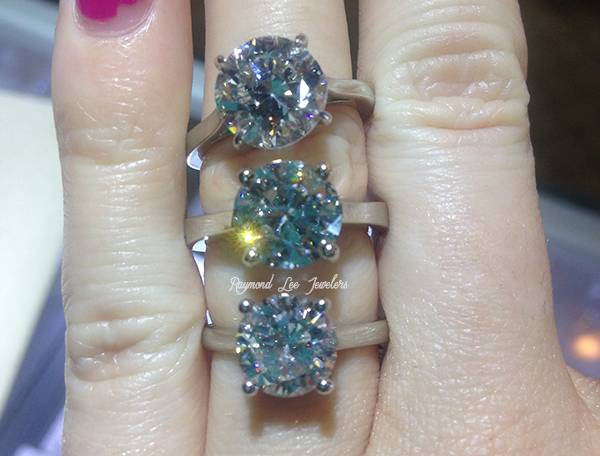 Admit it: whenever you see a ring shot on Facebook you inevitably wonder how many carats it is. If not, we're getting a disproportionate amount of screen shot inquiries from our friends and family. Regardless, society is very concerned with a diamond's size (even placing it, mistakenly, higher in priority than THE MOST IMPORTANT THING ABOUT DIAMONDS.) This post shows the difference between carat weights in a variety of round brilliant engagement ring styles.
You know, not cheap cheap. Just a knee slapping-ly jaw, dropping-ly great deal on a really, really ridiculously good looking diamond. That's all.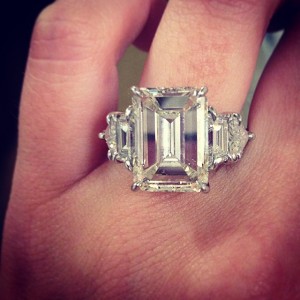 And finally, a quick primer – especially helpful for those who are just starting out browsing & looking for ideas – on diamond shapes. There are tons of branded diamond cuts (Leo, CrissCut, Asscher) and a few that have fallen out of favor. These are the classic shapes that remain in style and in desire.