Go for the Bling when Choosing an Engagement Ring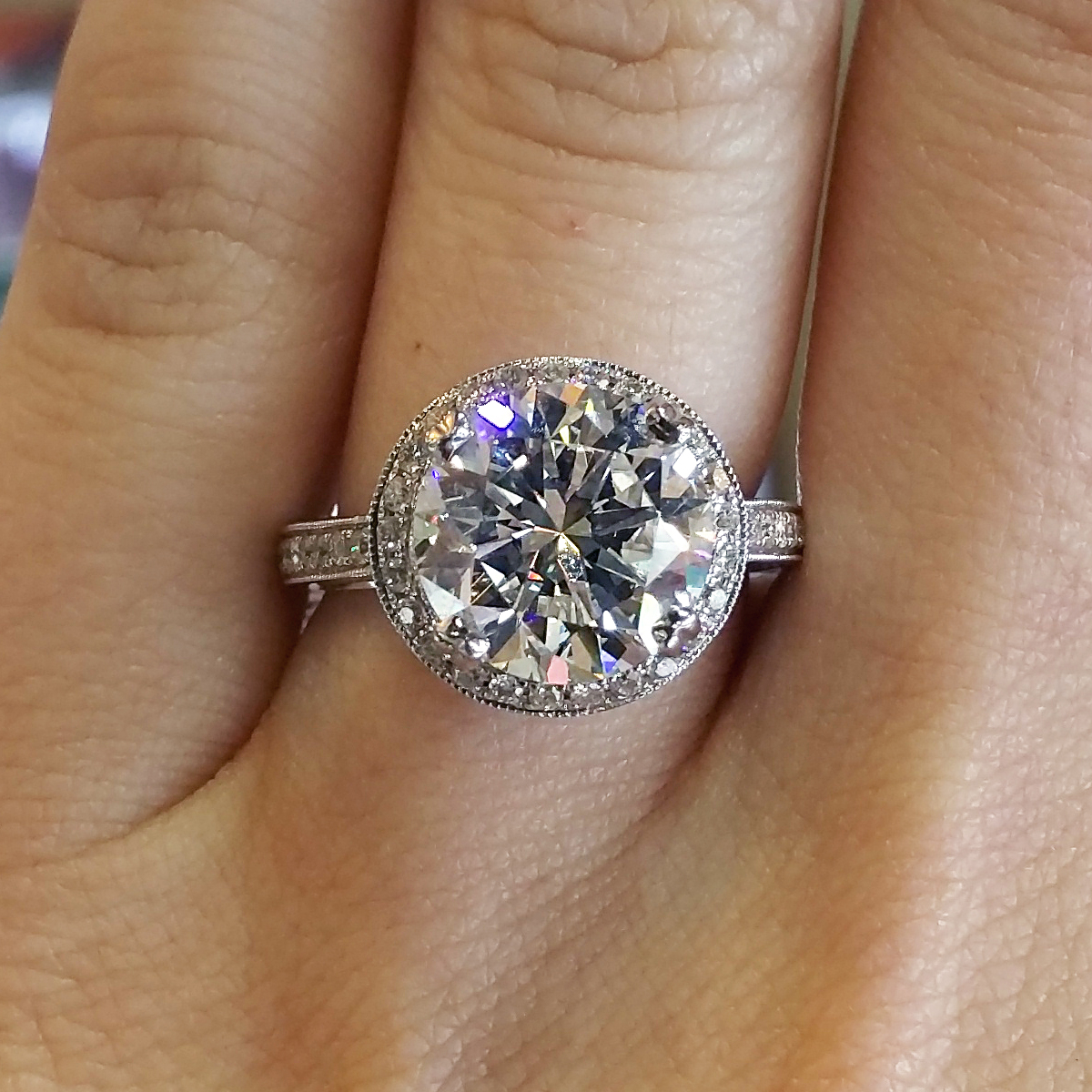 "Yes" is the response you want when you pose the question.
But, in addition, you want to elicit another word when she first lays eyes on the ring you have chosen.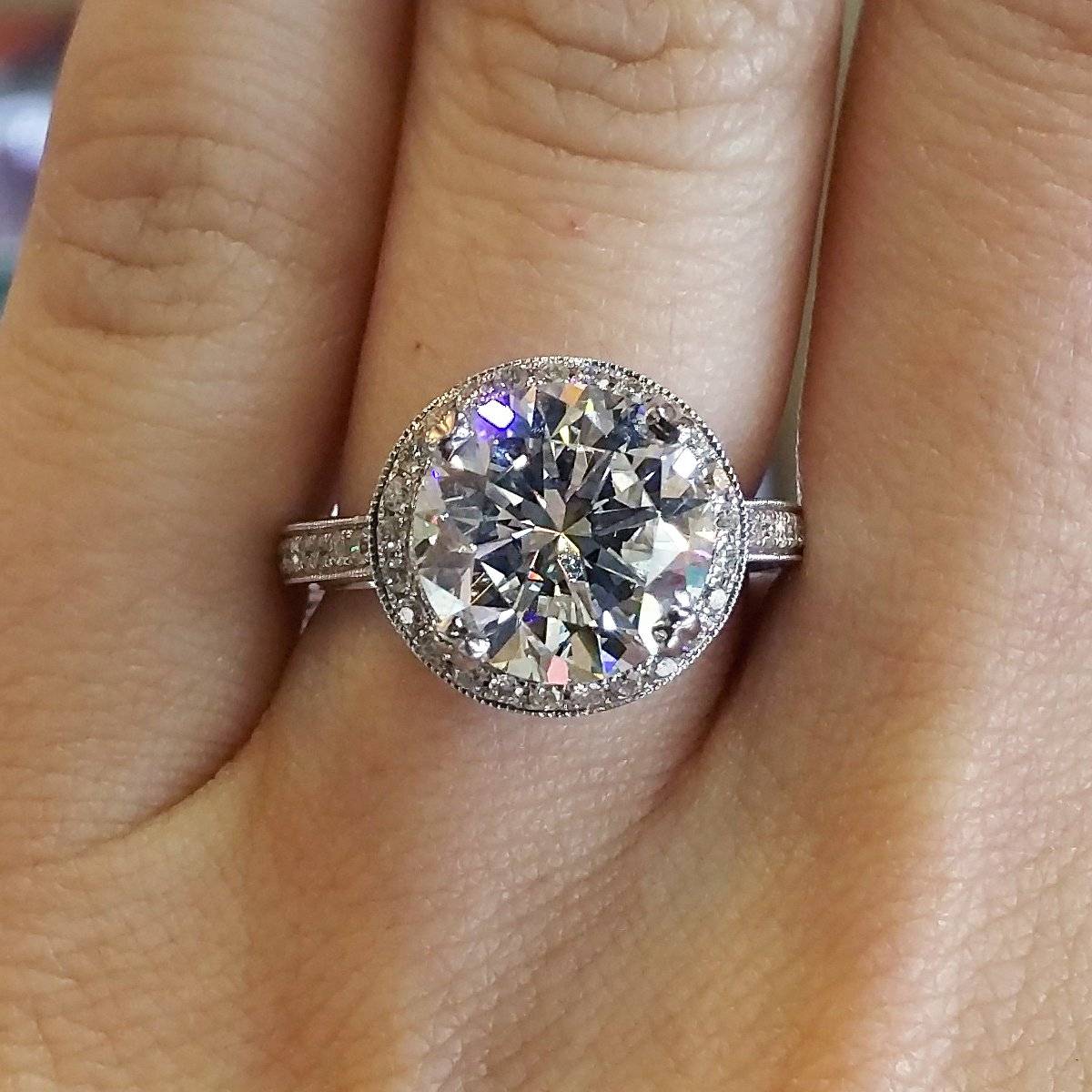 That would be "WOW!"
Helping you evoke those intertwined responses is what we do best at Raymond Lee Jewelers. We have been helping prospective grooms put stars in their intendeds' eyes and rings on their fingers for more than 30 years. As South Florida's most trusted jewelry sales and service center, we are now helping with the engagement plans of a second generation of customers.
Not your Mama's Diamond
Although the love shared by a bride-to-be and fiance may be the same now as it has been for decades, styles and preferences have changed. Prices have too.
There is no single right way to shop for or to buy that diamond. But here are some suggestions:
Whether you shop for that stunner on your own and plan to pop the question in an unexpected manner or you have already formed togetherness habits that translate into choosing the ring by mutual affirmation, it is wise to begin with a realistic budget. How much you spend is always a personal decision, but our trained gemologists are experts at helping you get the most bling for your buck. Trust us to steer you in the direction of value, quality and impressive good looks. We know our stuff.
Second, we encourage you to shop around. But we know that, in terms of selection, including cut, color, clarity and carat weight — you know, those four "Cs" of diamond-buying — no other jeweler is a match for Raymond Lee. We stand behind our dazzle in every way that counts, and we'll provide you with a certified appraisal to prove it.
Finally, we know our prices are good. Diamonds may be a girl's best friend. But, when you look for that perfect stone, we are your best friend. We are still in business after all these years because we are honest and trustworthy, and we deliver just like good Scouts. We promise that we will stretch your available dollars as far as possible to help you can impress your beloved.
The Important Part of Ring Buying
Colored stones, unusual cuts, innovative settings for one diamond or a lot of them, combinations of diamonds and other gems, unexpected pairing of metals, single bands to serve double duty for both engagement and wedding — these are only some of the options we will be happy to show you when you visit us at one of our three locations in Boca Raton, Boynton Beach or Palm Beach Gardens.
Right now, contemporary looks are popular; the more sparkle the better.  Retro looks with an Art Deco flavor get rave reviews, and antique designs with the opulence of the Victorian age prompt unrehearsed "wows." A perfect single diamond will, of course, never go out of style, but you might consider an emerald cut if you want to make a statement.
Also, don't forget that we offer an upgrade program, so as your love changes and grows over the years, so can that diamond ring.
Related articles