Why You Should NEVER Shop for An Engagement Ring with Your Boyfriend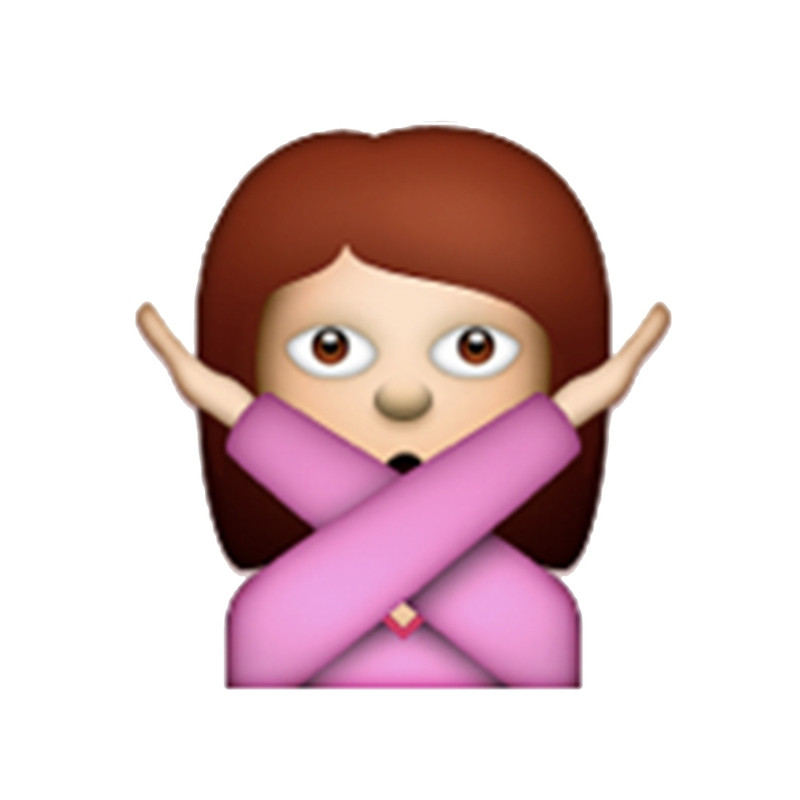 Planning to shop for an engagement ring with your boyfriend? Big Mistake. Huge.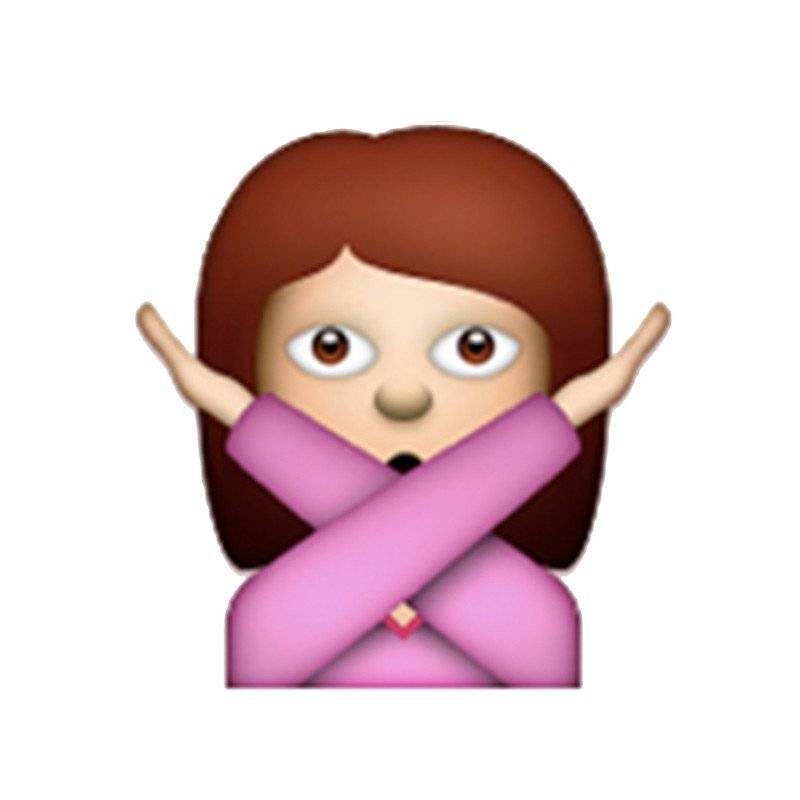 First of all, let's just get a few things out of the way.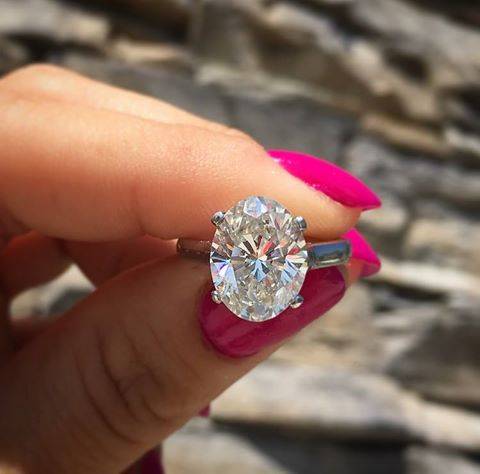 1. You NEED a diamond engagement ring. Not a gemstone ring, not a ring with a diamond-alternative like a cubic zirconia, definitely not a ring with a morganite or white sapphire. If he tries to buy anything else for you, he just doesn't love you enough. It's as simple as that.
2. He NEEDS to spend at least three months salary on your engagement ring. If he's still confused, make sure he reads exactly how much to spend on an engagement ring.
3. Shopping for your engagement ring with him is a death knell for your marriage. If you can't trust him to know which of the 17 halo engagement rings you pinned to your "Someday" board you really want, can you trust him to be your husband?
4. These rules apply across the board. Doesn't matter if you want something alternative, for any reason like you're in a same-sex relationship, you don't want a traditional engagement ring, you don't like surprises, or you were born after 1950.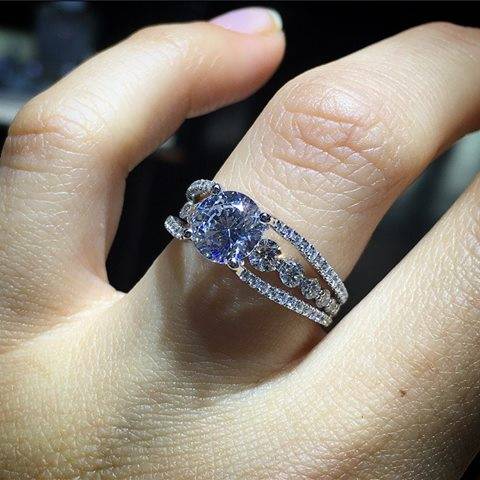 Related: Top 10 Princess Cut Engagement Rings
Couples that shop together break up together. It's not like you'd invite him to go shopping with you for your wedding dress! What did you think? You'd just swing by the jewelry store, look at a few favorites, learn about diamond basics together, then discuss a large financial investment that would likely fall mostly on him but would also affect you in the near future because you're merging lives, families, and most likely finances along with it? Psh. Why don't you just have a mimosa or two while you're at it and make it a celebratory and exciting step in your relationship?!
Wait. That sounds….kind of great.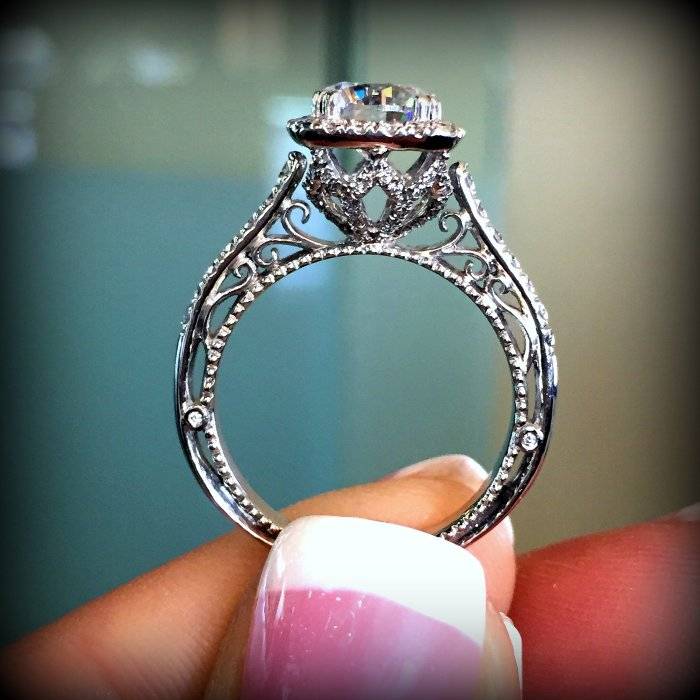 Related: Top 10 Halo Engagement Rings of 2015
Not even we can fully commit to an April Fool's Day post this dumb. And this is coming from the same jeweler who once said all of our Rolexes were marked down to $500.
Shopping with your boyfriend (or girlfriend!) is actually an excellent idea. We see our couples do it all the time. It gives you both a chance to get on the same page about what you're looking for, what you can expect to pay, and what on Earth a "split-lace shank with micropave" means (blissfully ignorant partners, we've got your back.)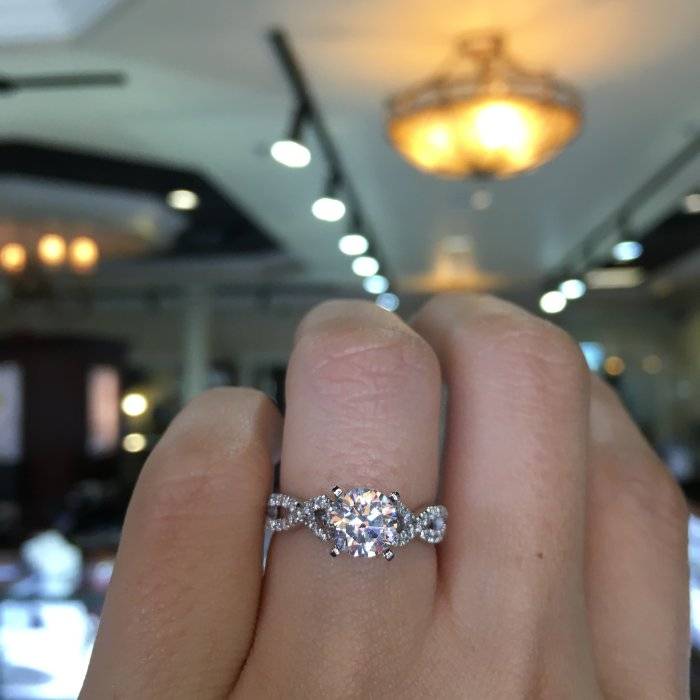 Related: Top 10 Designer Engagement Rings
It also lets you explore all your options, which always include alternatives to the traditional diamond ring. We love creating birthstone rings, helping our grooms-to-be find awesome alternative metal engagement rings for men, and telling a bride-to-be she that dream setting at the top of her budget comes with a CZ already – no diamond necessary.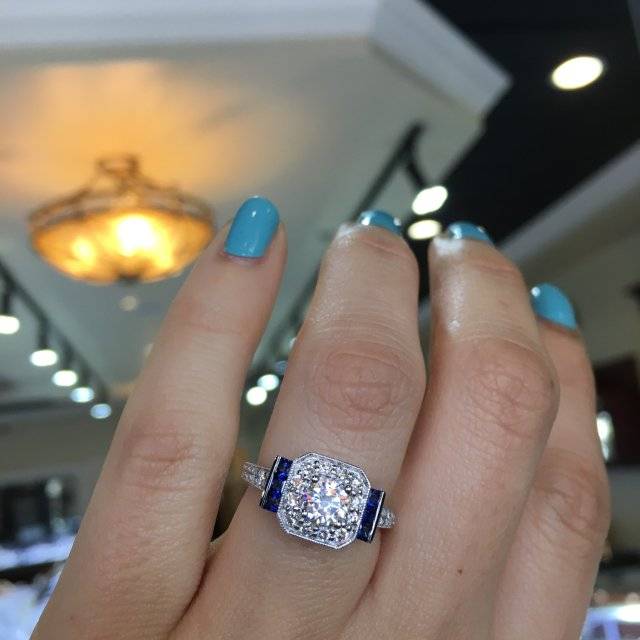 Related: Top 10 Vintage Style Rings of 2015
If you want to be surprised by your ring, great. You don't need to come shopping together. Just know that our staff is more than happy to write down the exact model number you and your Mom loved that day you stopped by, and we can make a note of it in our database should your partner happen to visit us a few days or weeks later, at your gentle suggestion. We also speak fluent Head Nod and Wink, so even if your boyfriend or girlfriend is playing it cool, we'll know to set your favorite aside for them to come back and purchase.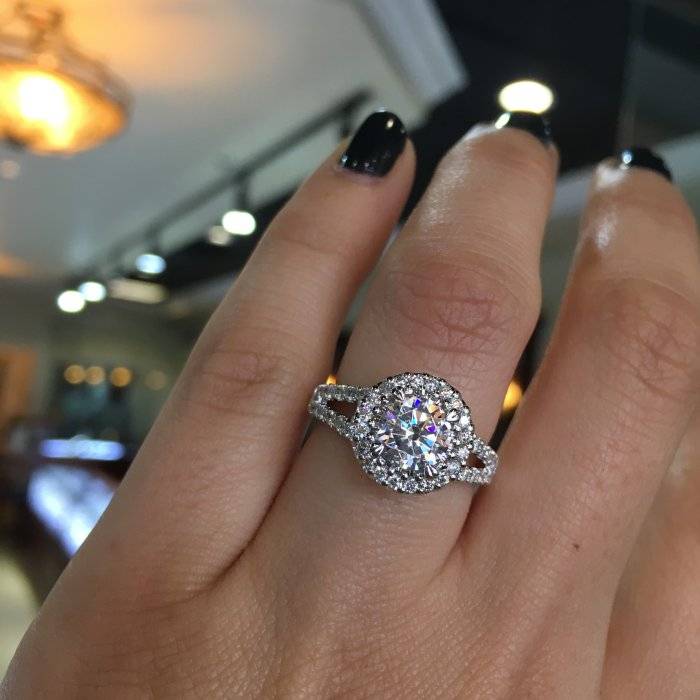 You should also know that mimosas while ring shopping are always recommended by us. You have our full support. Like we applied for a liquor license, that's the commitment level we're operating on.
Oh, and about how much they should spend? Well, you can see our prank post from April Fool's Day last year for our thoughts on that…