Can you finance engagement rings? The short answer is a resounding YES!
Without financing, buying an engagement ring would be impossible for many people. But with different payment options, we try to make it possible for everyone to buy their dream ring (within their budget though. Always within the budget!)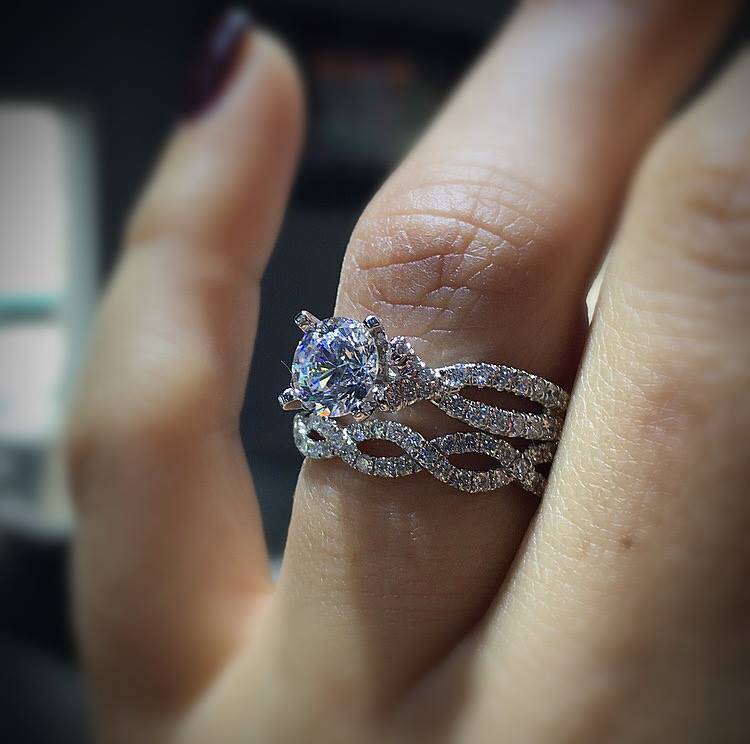 If you're wondering how to pay for an engagement ring, just know that the majority of our clientele take advantage of some sort of payment plan. Layaway is a great alternative to engagement ring financing, especially for those with little or bad credit history.
But if your credit is good, you've found a ring you love, and you're ready to propose, financing is a wonderful option. Rather than saving for months, years, or more, you can put down a portion of the payment up front and pay monthly installments at your leisure. Often, we offer special financing incentives that let you do all of that without any interest (and sometimes even without a down payment.)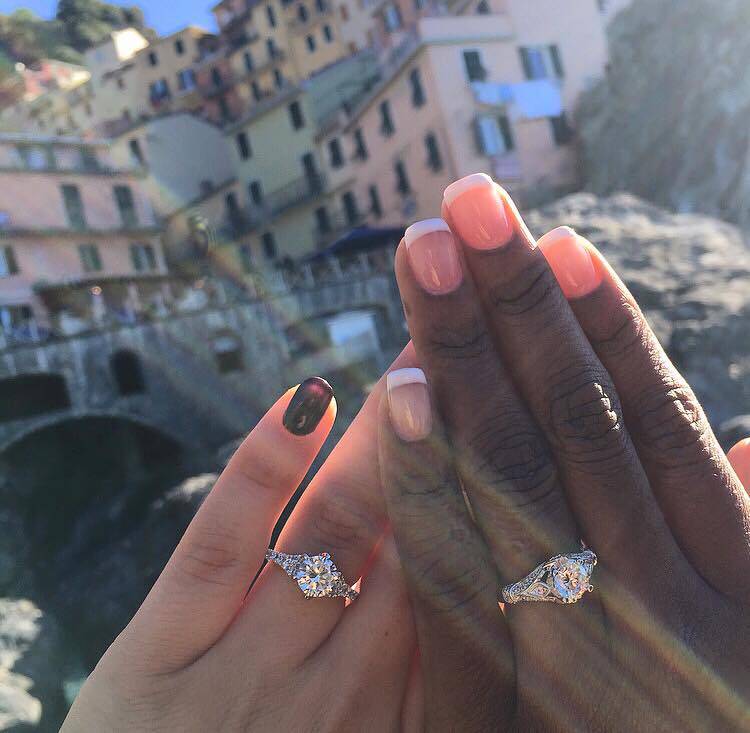 If you're shopping online, you have even more options. We're proud to partner with PayPal and Affirm, which provide different benefits to our clientele.
"PayPal, the original Venmo, offers financing on purchases over $99. Their introductory, interest-free period spans 6 months, so it's relatively short but if you only need to finance a portion of your ring, or if you already have the full amount, this is a great option. It lets you spread out your payments without any interest rather than spending the whole chunk of cash at once. But be warned – if you don't pay off the ring by the time those 6 months are up, you'll pay a 19.99% APR starting from the posting date (usually a few business days after you buy your ring.)

If you're looking for more flexibility, the last of our wedding ring financing options is Affirm. It's a new financing tool that caters perfectly to our generation: the generation that considers Amazon Prime practically an inalienable right. It was designed for online shopping, even for big ticket items, which shoppers are now more and more comfortable buying virtually. Anyway, it's super fast, transparent, and flexible, offering interest rates that range from 10% – 30% depending on your credit score and payment period. It couldn't be easier to use, and we love the clean, simple design. What we love more though, is that we can finally offer great wedding ring financing options to our long distance lovers."
If you're interested in Affirm, but need more info about how it works, make sure you check out our financing page – we walk you through the process with screen shots!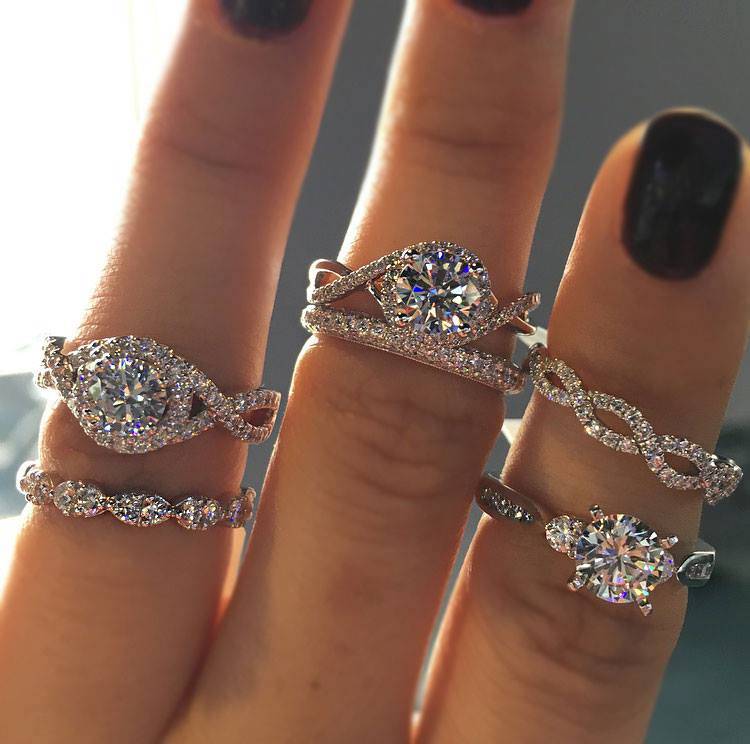 Again – financing is a tool, not a magic wand. It's for you to use when you want more flexibility, but you should never buy an engagement ring you can't afford. Financing an engagement ring is great, as long as you can comfortably make the monthly payments. If not, let's discuss options for how we can find or design a ring that looks just as beautiful (and often identical) but is well within your budget. That's what we're here for!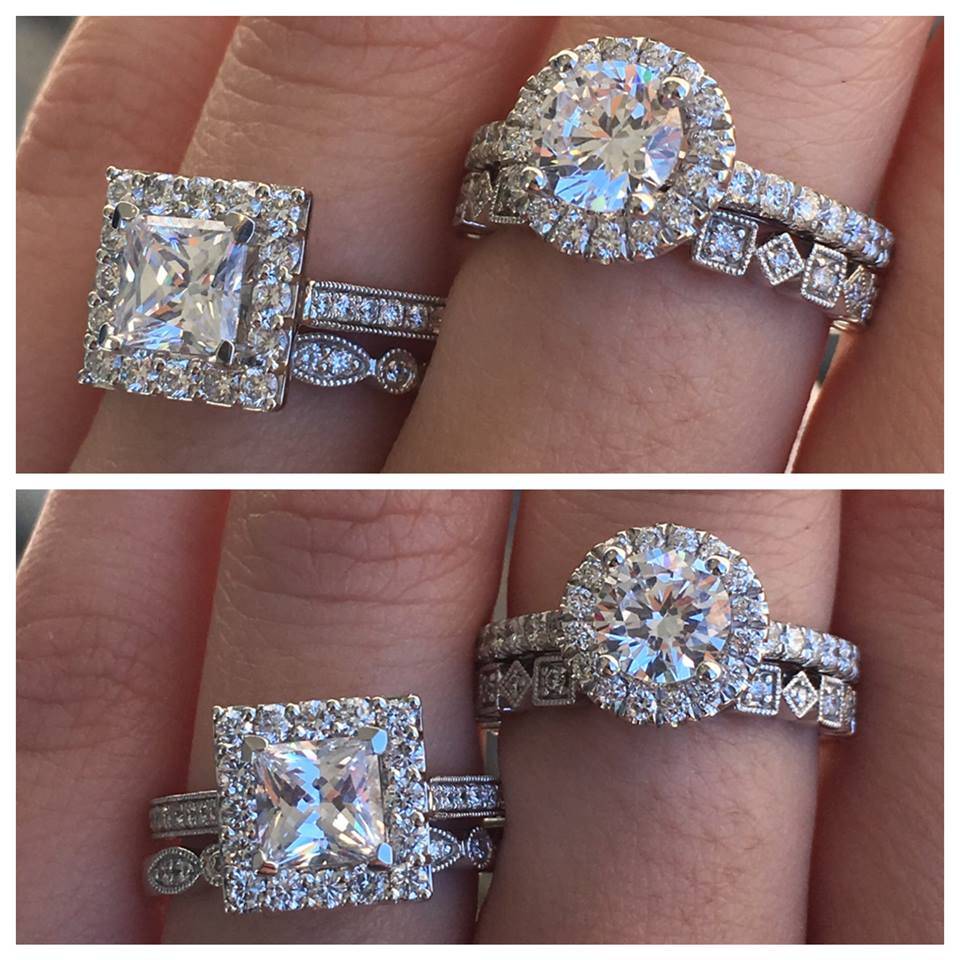 And if you have any questions about jewelry financing (though if you're asking can you finance engagement rings you're already asking the most important one!) remember that we are here for you practically 24/7. Let's call it 12/7, shall we? Anyway, you can e-mail us, call us, tweet us, DM us, message us, even visit us in person and ask away. Even if it's all hypothetical. Even if you're the one hoping to be proposed to. Even if you're pretty sure you've found all your answers online. We're at your service.