Verragio Engagement Rings: The Top 10 Things You Need to Know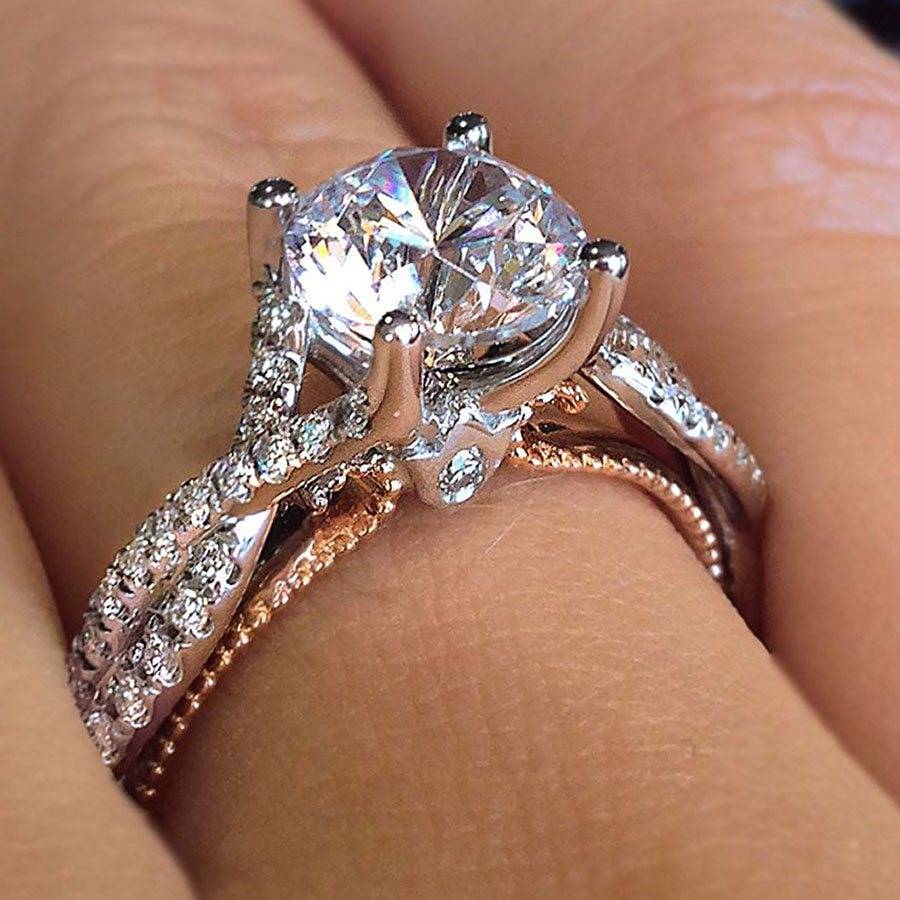 The top 10 things you need to know about Verragio engagement rings are easy – they're gorgeous x10. But seriously, these amazing rings have so much going for them. Let us tell you more about one of our favorite designer lines at Diamonds by Raymond Lee.
1.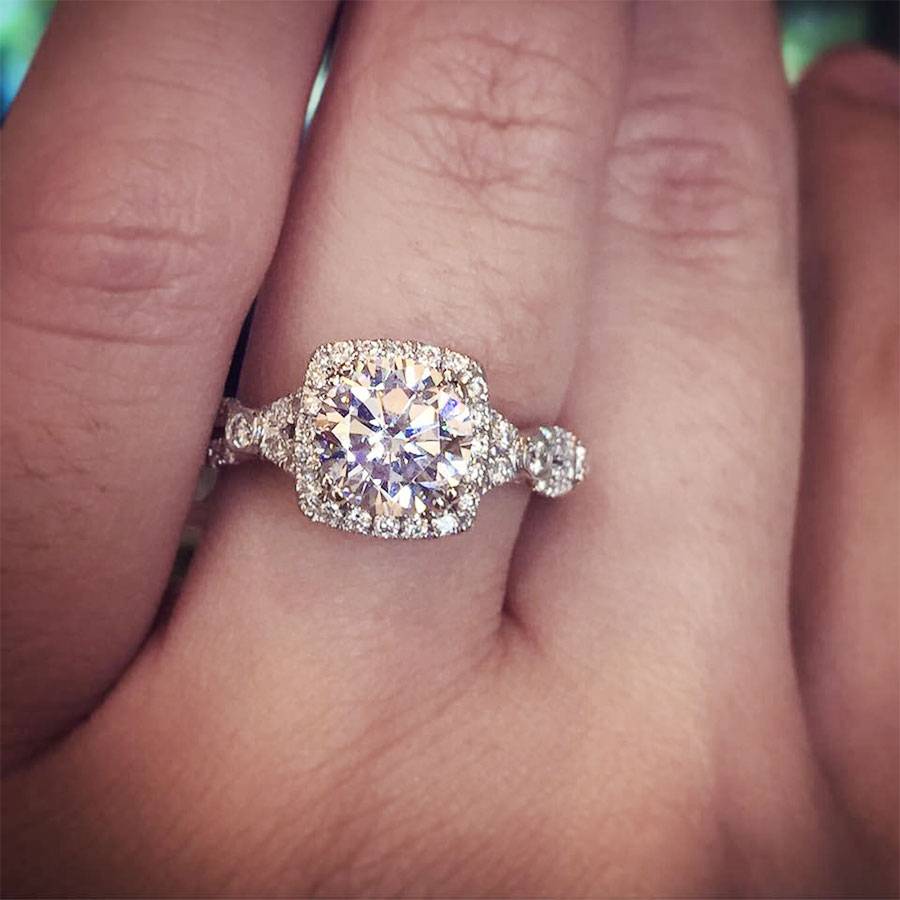 Verragio engagement rings are designed with women in mind. The very first Verragio engagement ring was created by Barry V. himself to propose to his wife. She was his muse in creating the ring, and so he set out to design a setting that would reflect both his promise and her feminine beauty. Luckily for all of us, Verragio decided to keep designing, and today there are hundreds of Verragio designs with thousands of custom combos that speak to the beauty of brides all over the world.
2.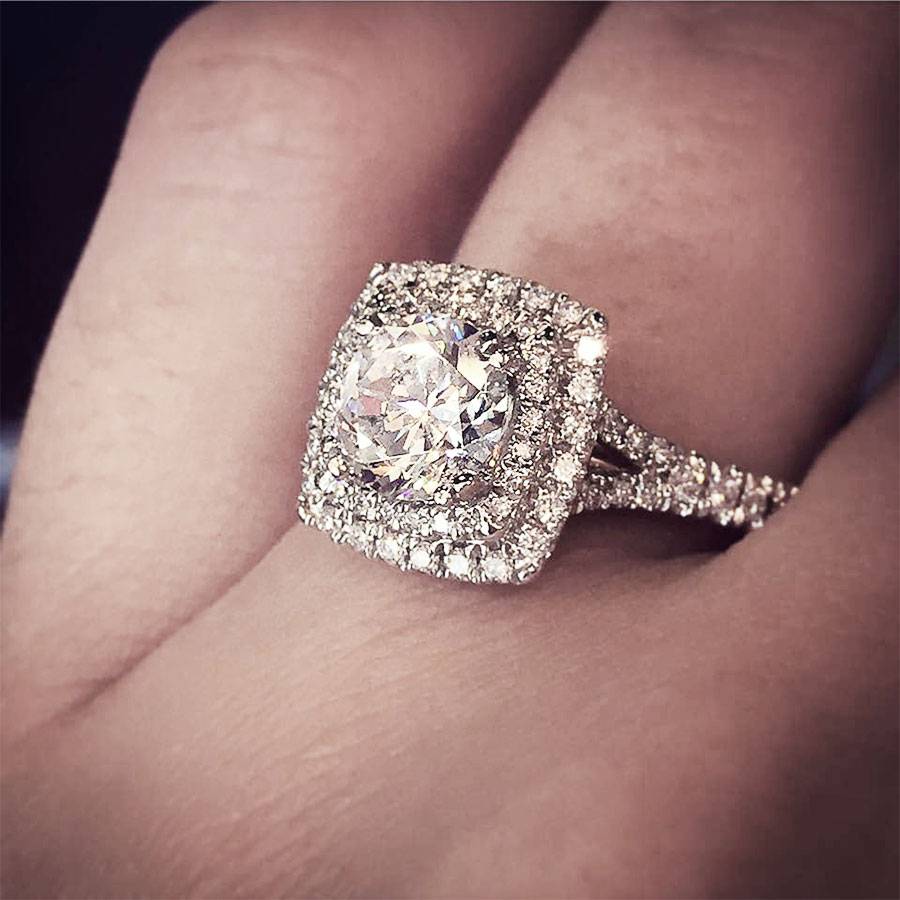 That feminine inspiration means that every ring is multi-dimensional, inherently beautiful, and has hidden charms. In Verragio rings you'll find intricate scrollwork, impossibly delicate details like micro-French beading, glittering diamond pace where you least expect it, and always always more than meets the eye. The longer you look at Verragio rings, the more you marvel at all the detail.
3.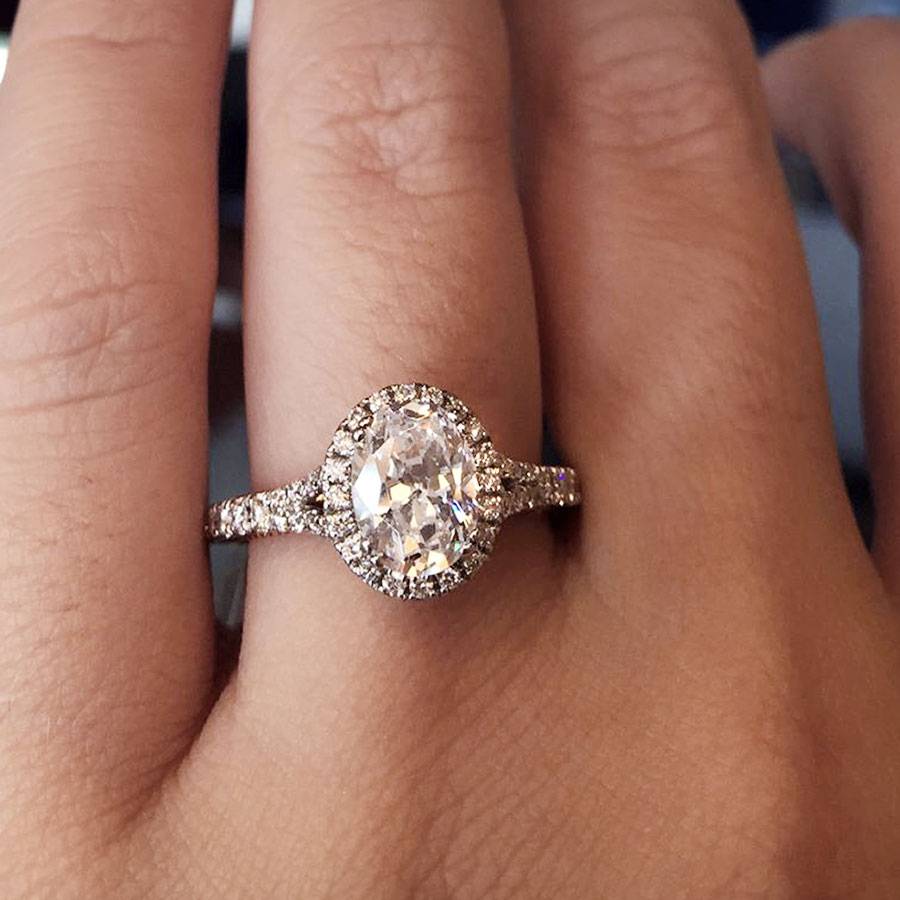 While each ring has its own specific details, it belongs to a larger collection within the Verragio family. These collections have common unifying elements that make them distinct from each other.
4.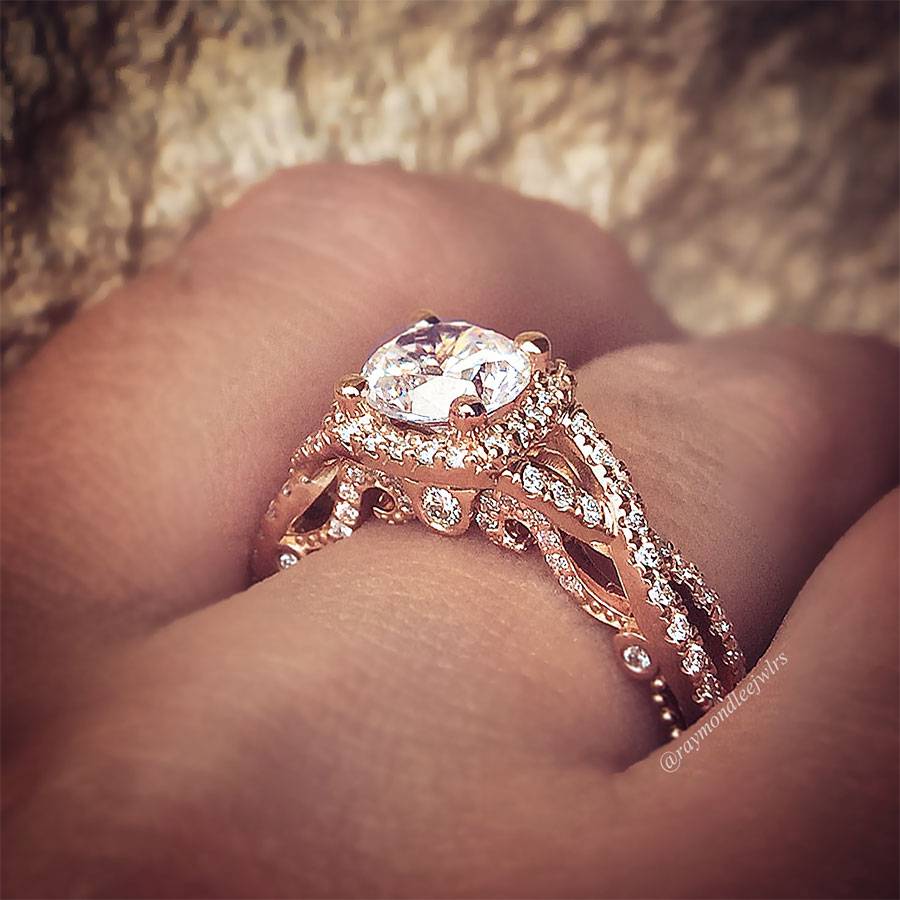 These collections are most easily identifiable by their profiles, where you can really see what stands out. We break down the differences in this post. But the profile is also one of our favorite Verragio elements in general – the top view of a Verragio ring is always stunning and dazzles without fail. But the side view is what really wows DBRL couples – you look at it and think "How could they possibly put this much thought into one tiny ring?" But the master artists at Verragio HQ did!
5.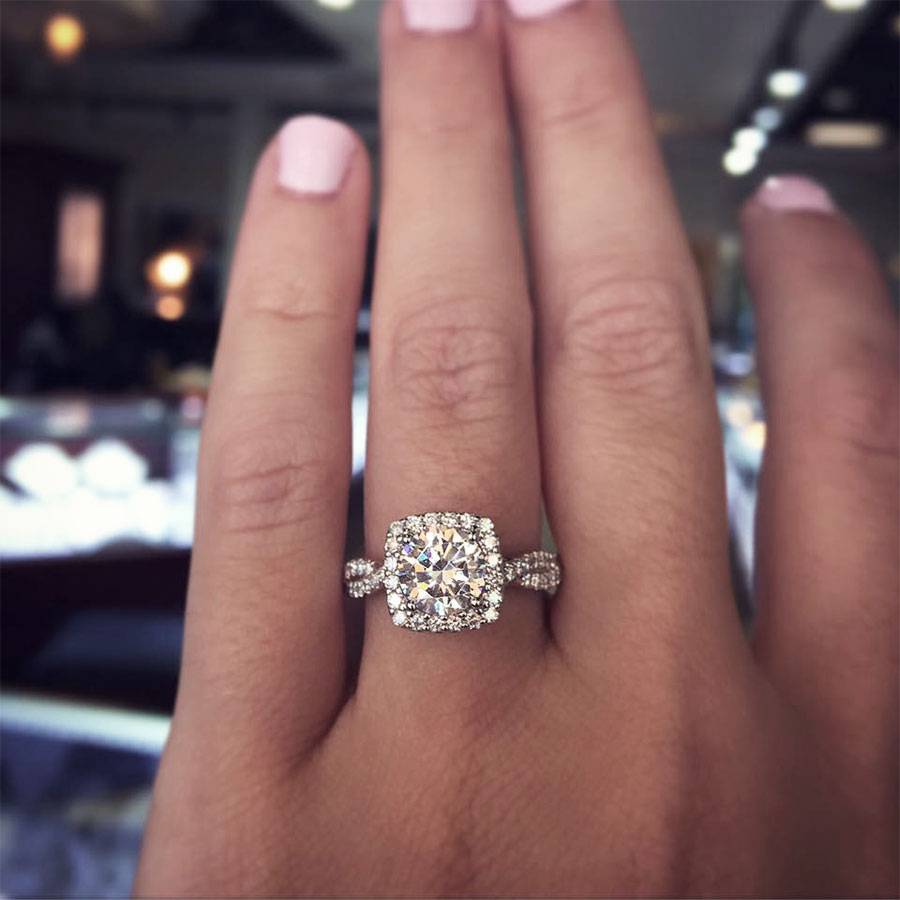 That HQ, by the way, is right here in the USA. Based in New York, every single Verragio ring is dreamt up, designed, and handcrafted by skilled master jewelers in America. We get the newest, hottest designs sent straight to our beautiful showroom in sunny South Florida for you to play dress up with. Once you've fallen in love, we place the order to Verragio and they get to work on your specific ring, with your dream center stone, any customizations you'd like and – the most important part – in your ring size.
6.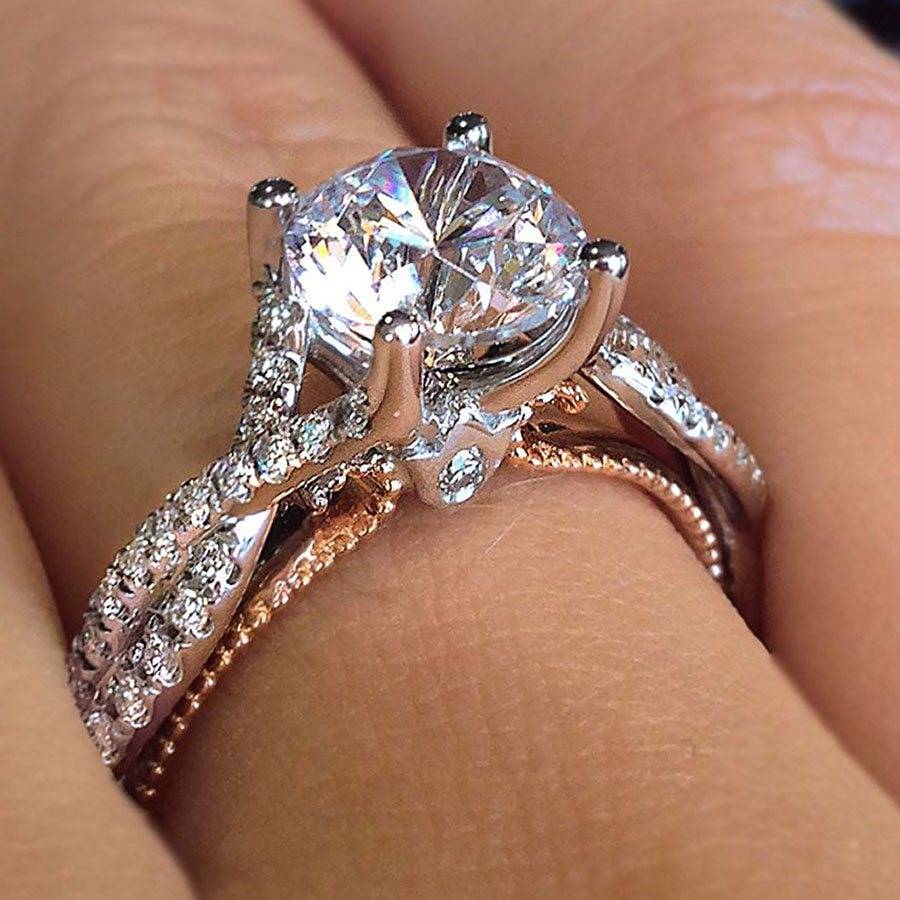 About those customizations: they're so easy and provide endless options. We love mixing and matching metals on these rings, because you can keep it monochrome in white, yellow or rose, or highlight your favorite details in a contrasting color (ask us how much we love our two-tone rose and white rings.) You can even create a tri-color masterpiece by selecting each element of your ring in different metals. These rings are perfect for brides who want something that really stands out.
7.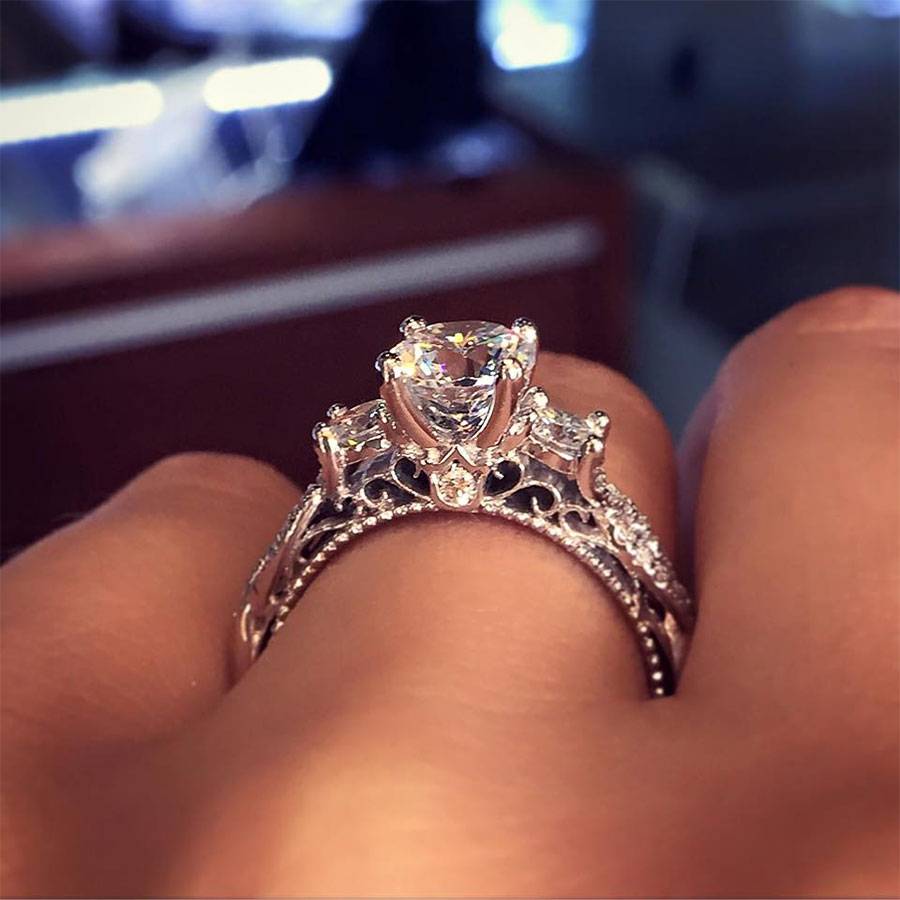 Verragio engagement rings also create the perfect building blocks for some incredible bridal suites. We've soldered together up to three rings in the past – one engagement ring and two perfectly match Verragio wedding bands – and to this day it's one of our most requested creations. 
8.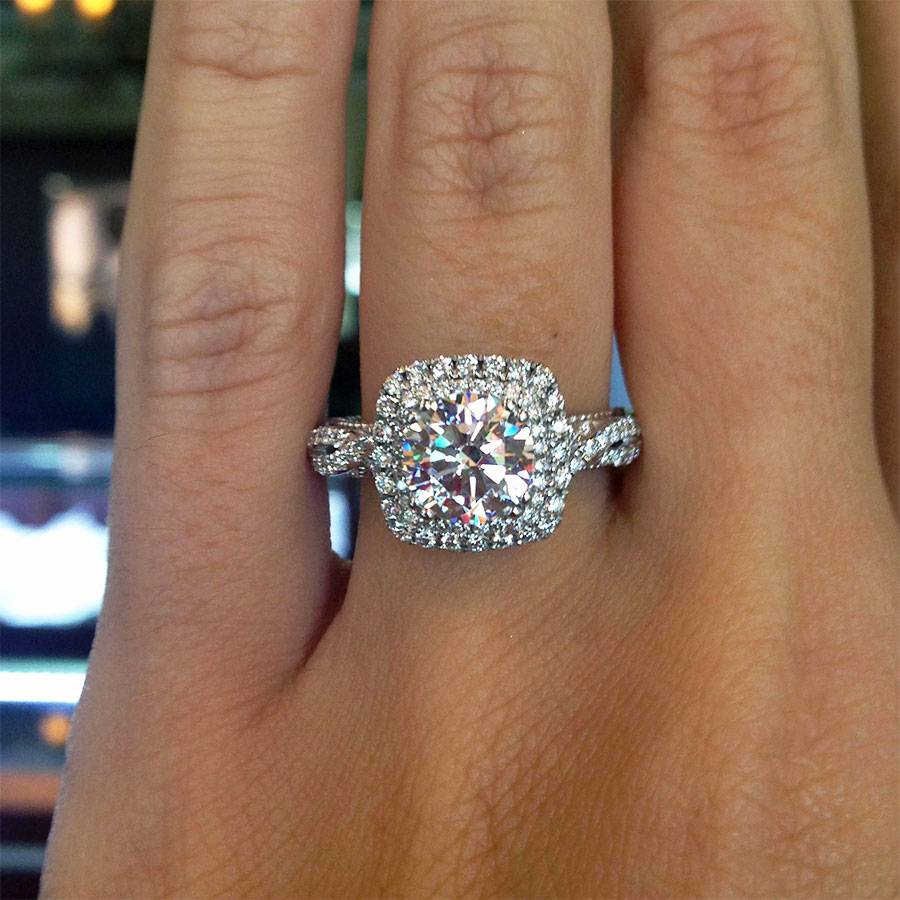 The bands! Oh the bands! We talk about Verragio engagement rings all the time because we're obsessed with them, but seriously, the wedding rings are just perfect. They coordinate with the engagement rings in the same collection with common design elements that blend but aren't matchy-matchy. It creates a beautifully layered look that always takes our breath away. And the men's rings are just jaw-dropping. They are masculine, but elegant, and again, borrow details from the ladies' rings without becoming carbon copies.
9.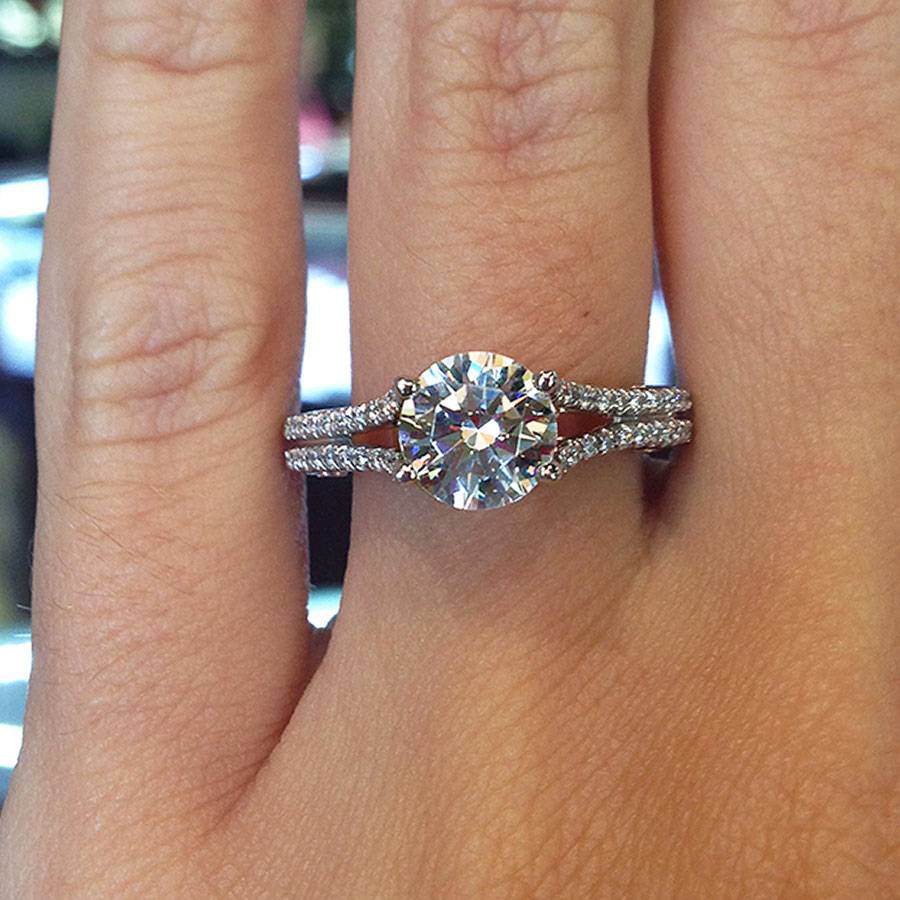 A Verragio engagement ring is an investment, but it's our job to make sure it fits your budget. You can finance these engagement rings, shop the Classic collection (which has an amazing price point) or work with us to build your ring around an alternative center stone.
10.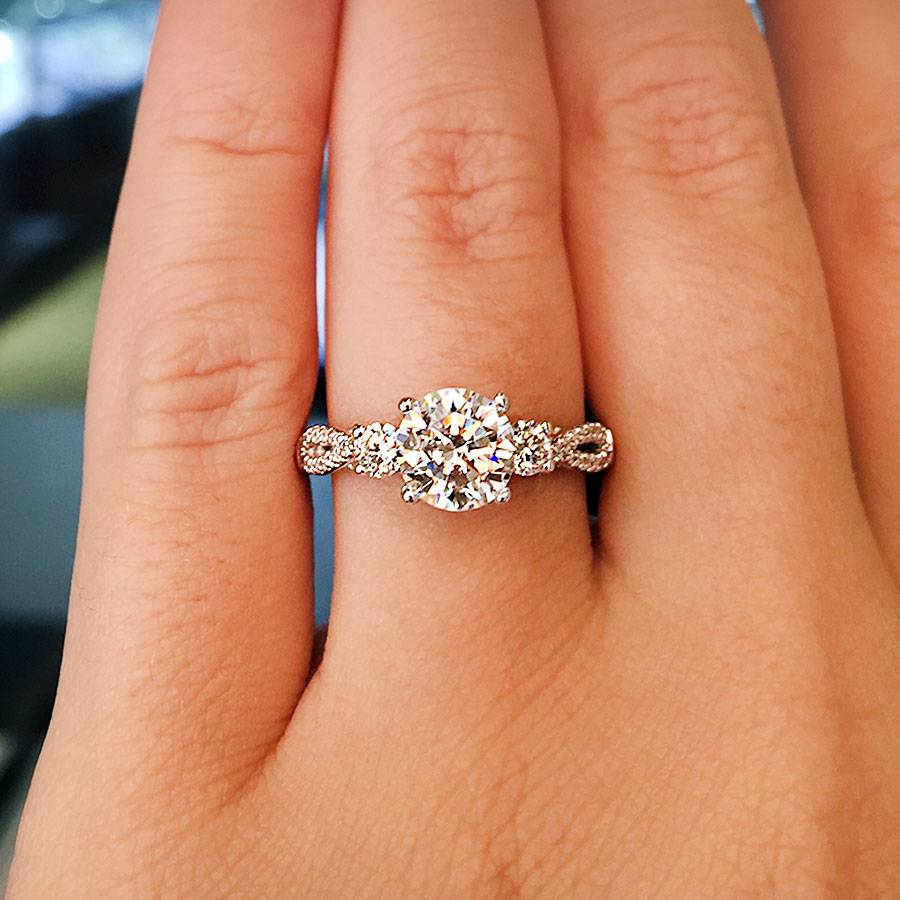 Have we mentioned they're gorgeous? Seriously – check out our Pinterest board for even more Verragio engagement ring eye candy.