Uneek Engagement Rings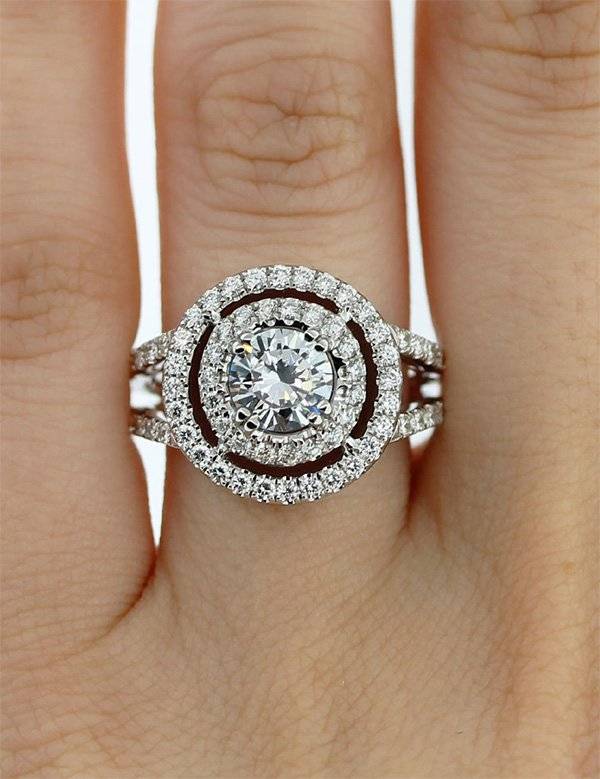 It seems like just yesterday we were announcing our first designer engagement ring line, Verragio. But now that we've been enjoying these sparklers for several months, we figured that our designer engagement ring case might be looking a little sparse. We're the first to admit you can never have too much bling! So we started searching for another addition to the Raymond Lee Jewelers showroom, and fell in love with Uneek Fine Jewelry.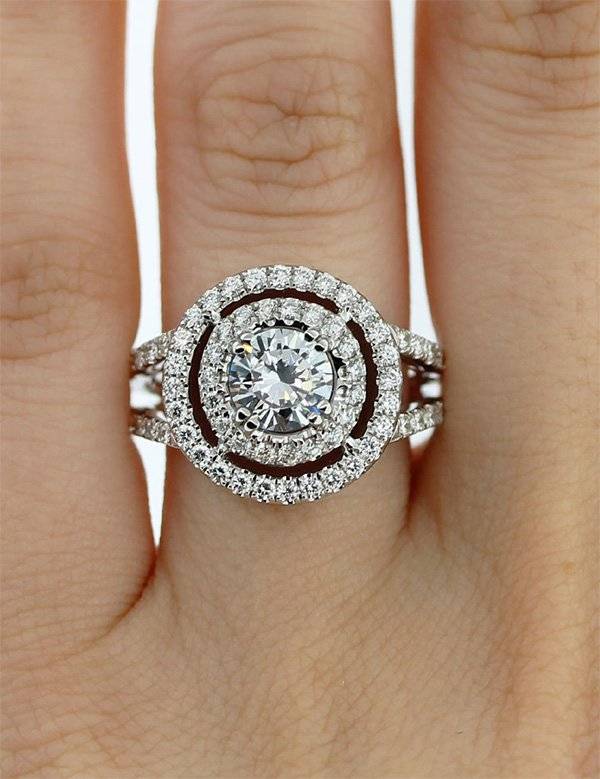 Uneek fine jewelry was founded in 1997 by its current president and head designer, Benjamin Javaheri. Javaheri's designs fuse old world elegance and fine details with the most current American styles. He leads the brand to effortlessly blend contemporary designs with time-tested techniques and beauty.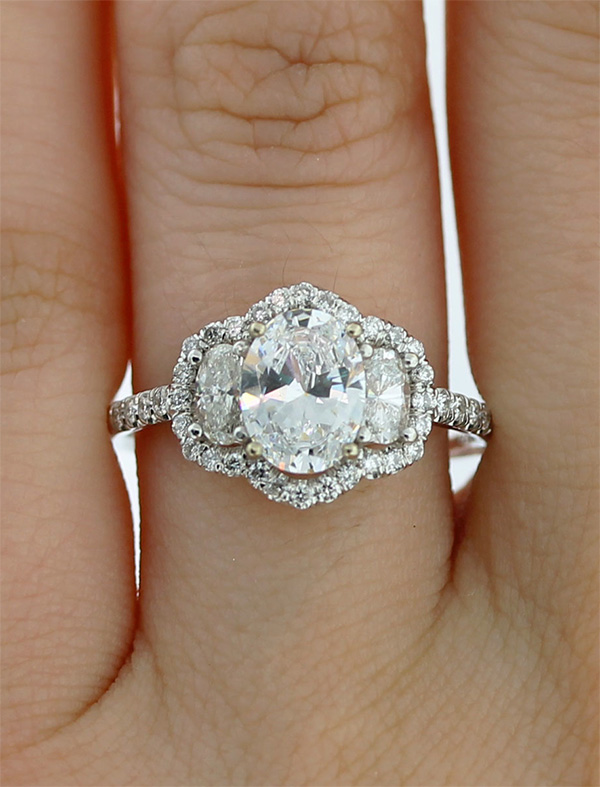 When we first saw the Uneek designs, we were smitten! We can't get enough of their intricate detailing, impeccable micropave, and flawless combination of unusual shapes. Take the above ring, for example. It's not too often we see a three stone oval diamond ring, and even less often that we see an oval halo engagement ring. Combine the two and you've got a standout look.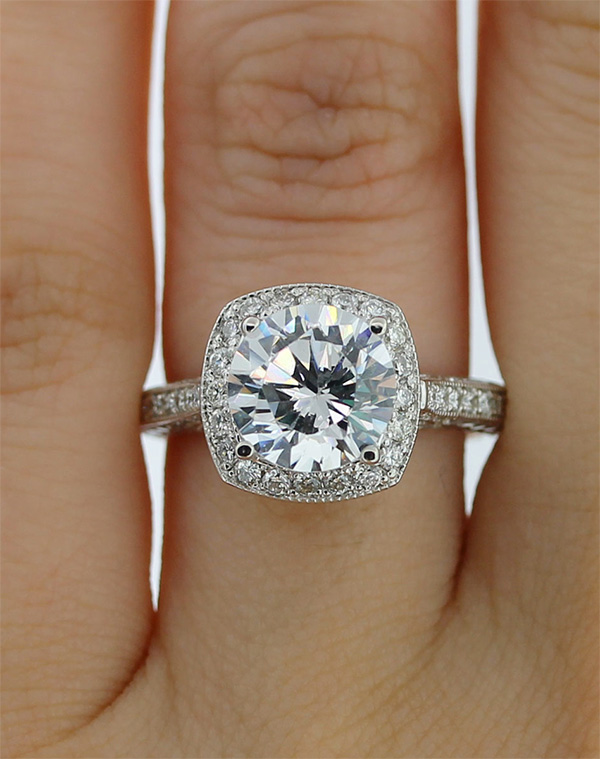 Another fine example – the square halo is nothing new, in fact it's one of the hottest engagement ring trends. But Uneek softens its edges to combine a cushion shaped halo with a beautiful round brilliant engagement ring.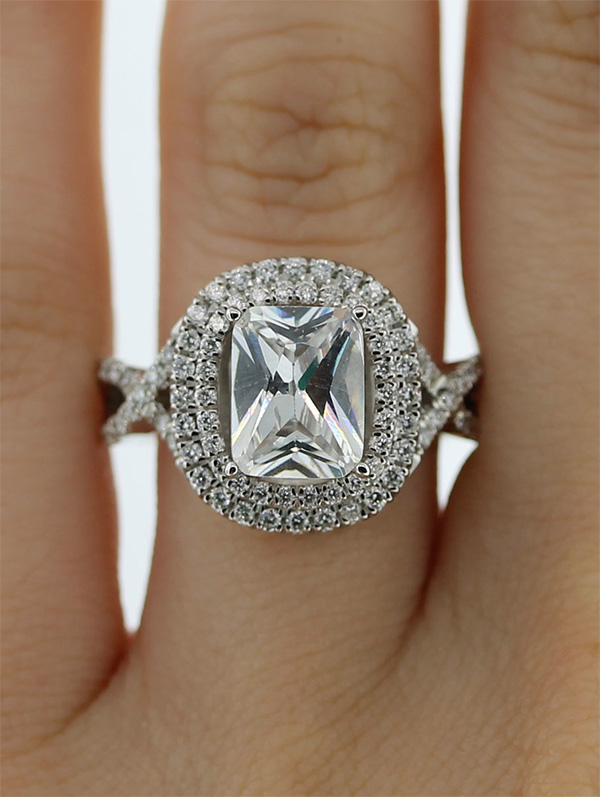 Like our Verragio semi-mounts, each Uneek engagement ring is set with a CZ for the time being. We can re-size them to fit any stone, and it only takes two weeks.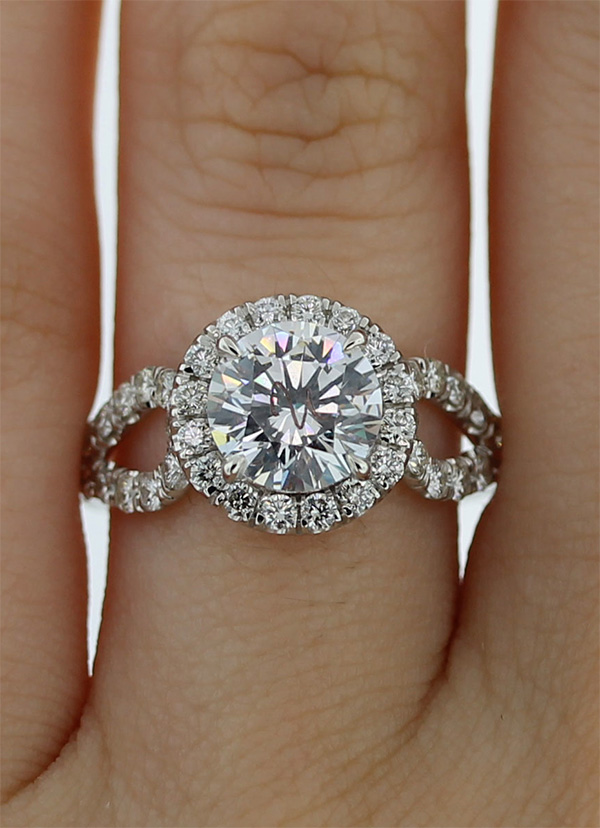 Looking at a ring like the one above, it's easy to see Uneek's preference for perfectly set accent diamonds. It's remarkable and it stands out against some mass manufactured micropave.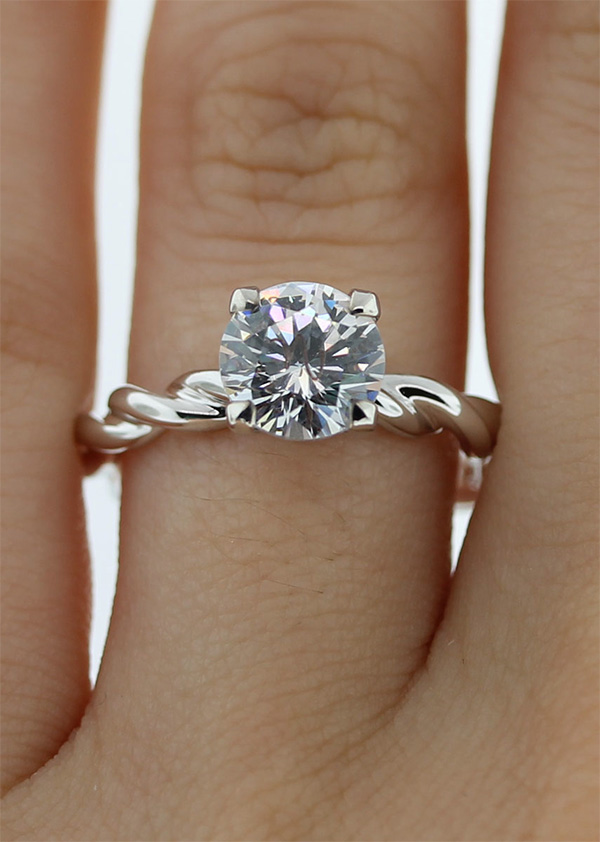 You can see the "U" stamp on the CZ's (no, those aren't super rare U shaped internal characteristics and no we didn't laser engrave them.) But direct your attention to the amazing twisted shank. This is a perfect showcase for Uneek's fine metal craftsmanship.
We're super excited to receive our opening order from Uneek – this is just a small election of their designs. A little sneak peek, if you will. You can be sure you'll see lots of our new rings on Instagram and Facebook, so make sure you follow us!
[sam id="1″ codes="true"]
Related articles