Top 10 Ring Stacks of 2015
There was no bigger trend this year than ring stacks. Period. This beautiful trend lets brides-to-be and longtime married ladies alike customize their engagement rings even further than our already amazing options. Beyond choosing (or hinting towards) the exact color metal, stone, or any other modifications they'd like from our designer settings, adding stacked wedding bands takes it to the next level. This trend lets you choose to add texture, vintage detailing, color, or just heaps more diamonds to your ring. It can symbolize your birthstone, or your children's (additional stacking rings make the perfect push present!) They can represent your love story, or anniversary milestones. We can't get enough of the stack, and this year, you couldn't either!
Here are the top 10 ring stacks of 2015. All but one of these shots uses rings from our fabulous Gabriel and Co (We linked to that one separately and will make a note!)New York line. Gabriel's rings are perfect for stacking with any of our engagement rings – you'll see them paired with our own creations below, not just settings from the Gabriel line. They play nicely with many of our other premium brands, and stack well with a variety of shapes and textures. We've even paired them with a  few of our Verragio lace shank rings, which can be tricky to match (we usually recommend evaluating Verragio engagement rings with their coordinating wedding bands, as they're a match made in heaven!) But these bands will even stack with those. They also play well with engagement rings from generations past, so even if a woman isn't looking for an upgrade or re-mount, she can still add these beauties to her bridal set for a fresh look. And the best part? Our Gabriel bands are by far our most budget friendly. Many of them are priced under $1000, making them perfect gifts for any occasion and perfect for couples easing the cost of wedding planning.
Keep an eye out for even more of these stacks in the new year – this a trend that's not going anywhere any time soon!
10.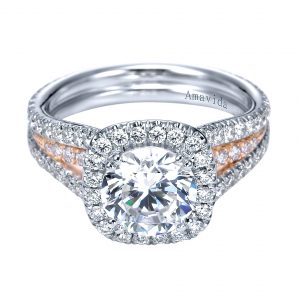 9.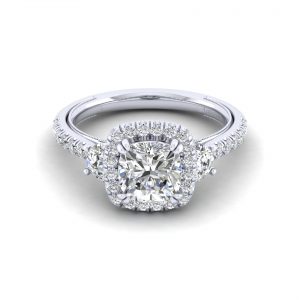 8.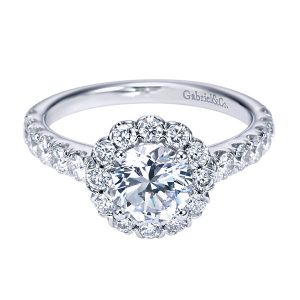 7.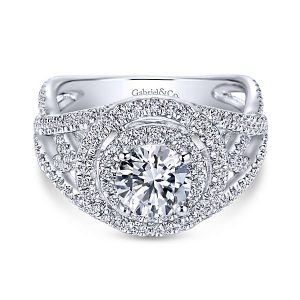 6.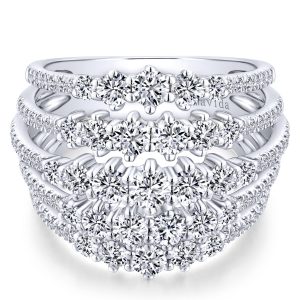 5.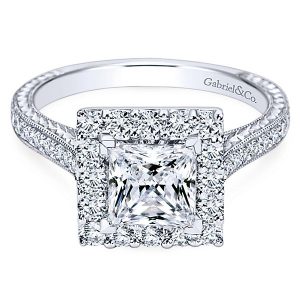 4.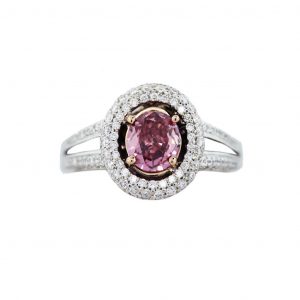 3. (This is the Uneek one!)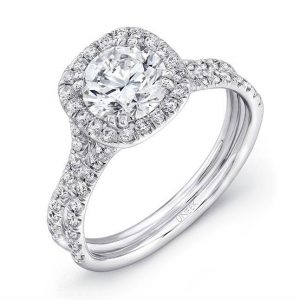 2.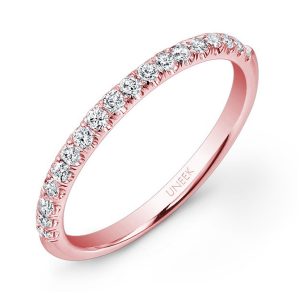 1. (Also seen on our vintage rings post!)