About How Much is a 1 Carat Diamond?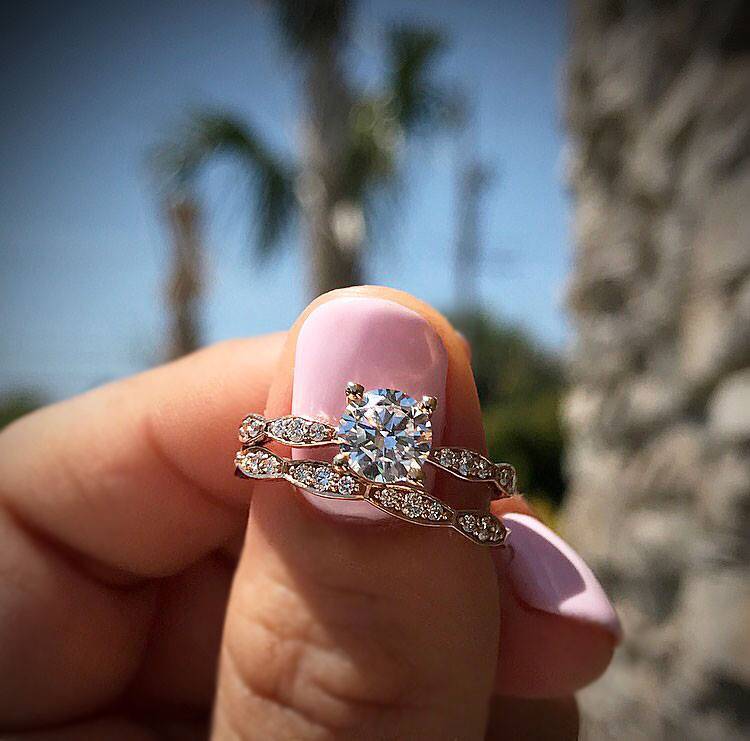 So, about how much is a 1 carat diamond? It's a question we get all the time. Daily, if we include its cousins "How much is this ring with a diamond instead of a CZ" or just straight up "How much would something like this cost?" Unfortunately, we can't tell you how much a one carat diamond costs. We can only tell you how much this one carat diamond costs – it's all about specificity.
Sure, we could give you a range. But when that looks something like $1,860 – $8,280, it's not very helpful. And that's the current range of pricing we've got for our diamond inventory across all 1 carat diamonds, regardless of shape, cut, color, clarity and certificate. Can you see where we're going with this? It's another opportunity for us to pull out our platinum-plated soapbox, grab a Cartier megaphone and yell "It's all about the 4 C's!"
We don't know that Cartier's ever made a megaphone but we wouldn't put it past them.
Anyway, what makes a diamond beautiful, unique, and one of a kind is its balance of characteristics – aka the 4 C's. They're also what determine its price. So even when you are hyper-specific and want only a 1.00 carat diamond – not .99 carats, not 1.01 – there's a huge difference from stone to stone. That $1860 stone mentioned above? It's a princess cut, L color, VS2 clarity, with Very Good polish and symmetry. It's not certified so there's no official cut grade. It's a diamond you need to see in person to decide if it's right for you.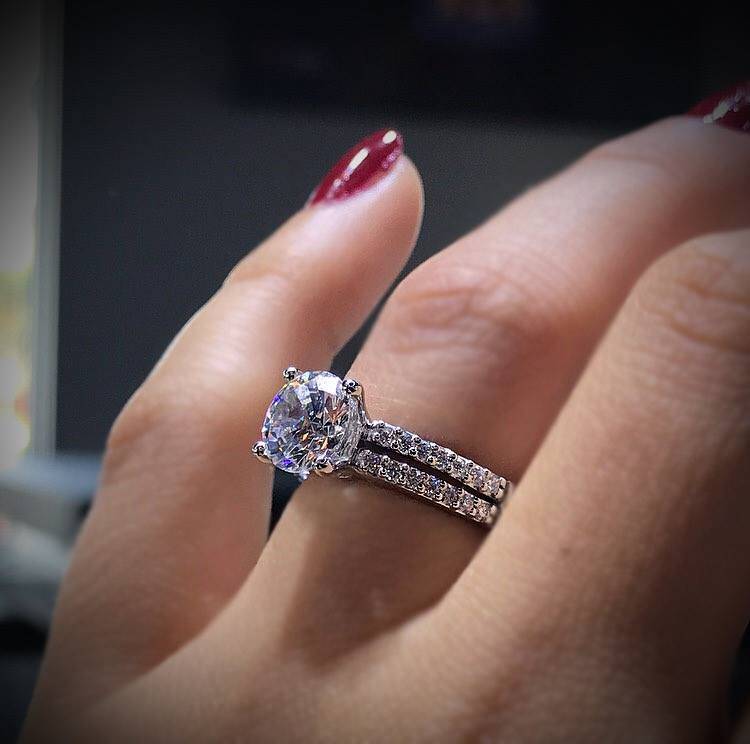 The $8,280 one carat? It's a GIA certified D color, VVS1 clarity with Excellent symmetry and Good polish. There's no overall cut grade because GIA doesn't assign them to fancy shaped diamonds. It's also a diamond you need to see in person to decide if it's right for you. And yes, we do count additional ring selfies and Facetime as "in-person" for our long distance clients.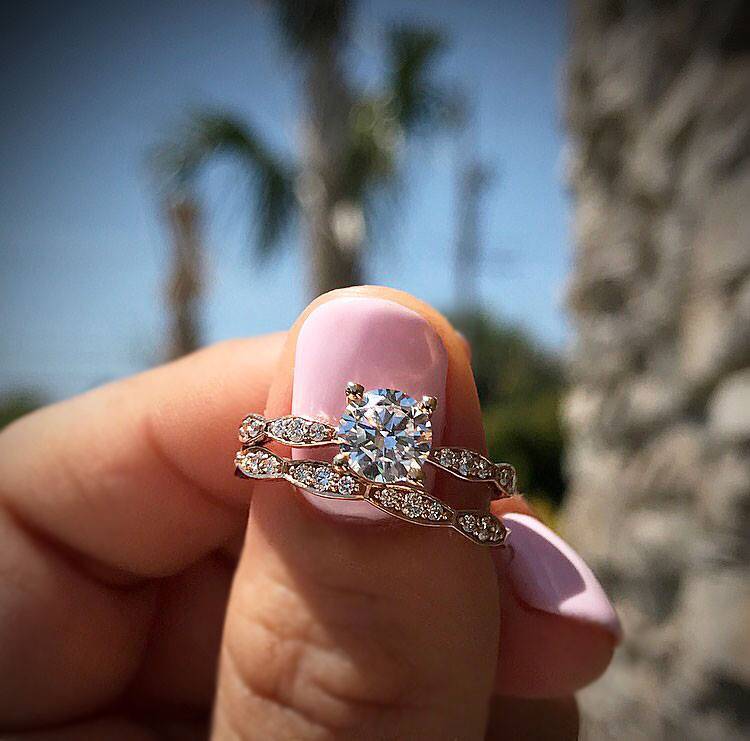 And that's just two examples on either end of the spectrum! There are 118 other diamonds in our inventory with the exact carat weight of 1.00. And there are an untold number of reasons why their prices differ, whether it's the actual characteristics of the diamonds or the mood and caffeine consumption of the gemologist who graded it that day. Seriously – diamonds are as unique as their owners, and the complex reasons for their price structure reflect this.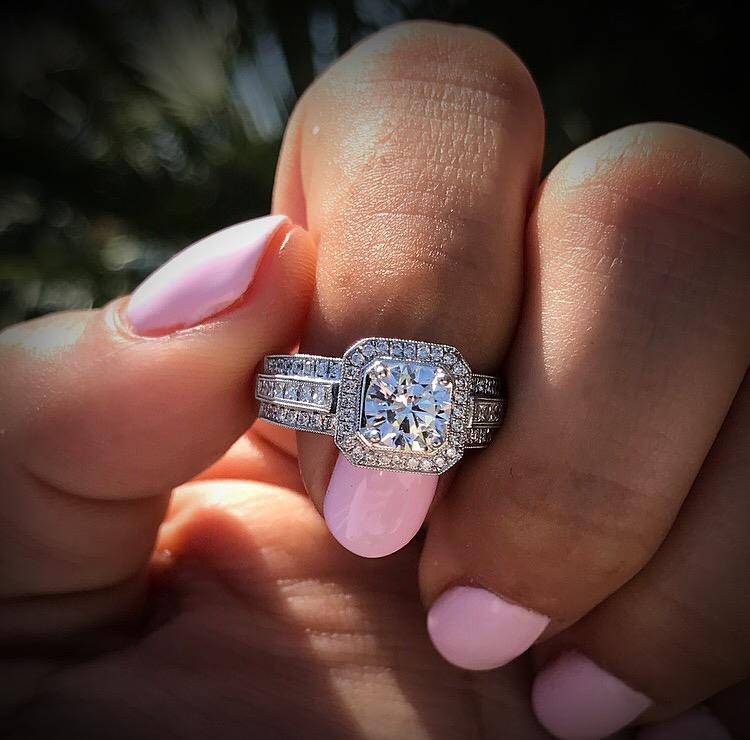 So how do you ever get an idea of how much diamond you realistically can afford? You start with your budget. This number should be comfortable for your to pay in cash or finance within an interest-free period. Then, you start learning. We don't want you to think you need to get your graduate gemologist degree just to get a good deal on a diamond, but basic knowledge of the 4 C's makes you a more informed and happier client. Start with the basics.
Then, you'll have an idea of how to maximize your budget with the 4 C's, which we explain more here. After that, it's time to start shopping. You can mess around with our diamond search tool, which is awesome, and not overwhelming once you narrow down your search parameters. Or you can stop by our showroom (or that of another jeweler you trust) to start looking at diamonds in person. Even if you end up buying your ring online, seeing diamonds in-person is the best way to understand how much (or how little) a diamond's grade affects its beauty.
We're also always available to answer any questions you have. Even if you do want to ask, just one more time, "How much is a 1 carat diamond?" We'll answer happily, and hopefully be able to give you some examples that match your budget, so you have a helpful answer. We always want to be helpful, because we love you. Too much? Too bad – we love LOVE, we love our clientele, we love what we do, and you'd better believe we love diamonds.