Verragio Rings for Spring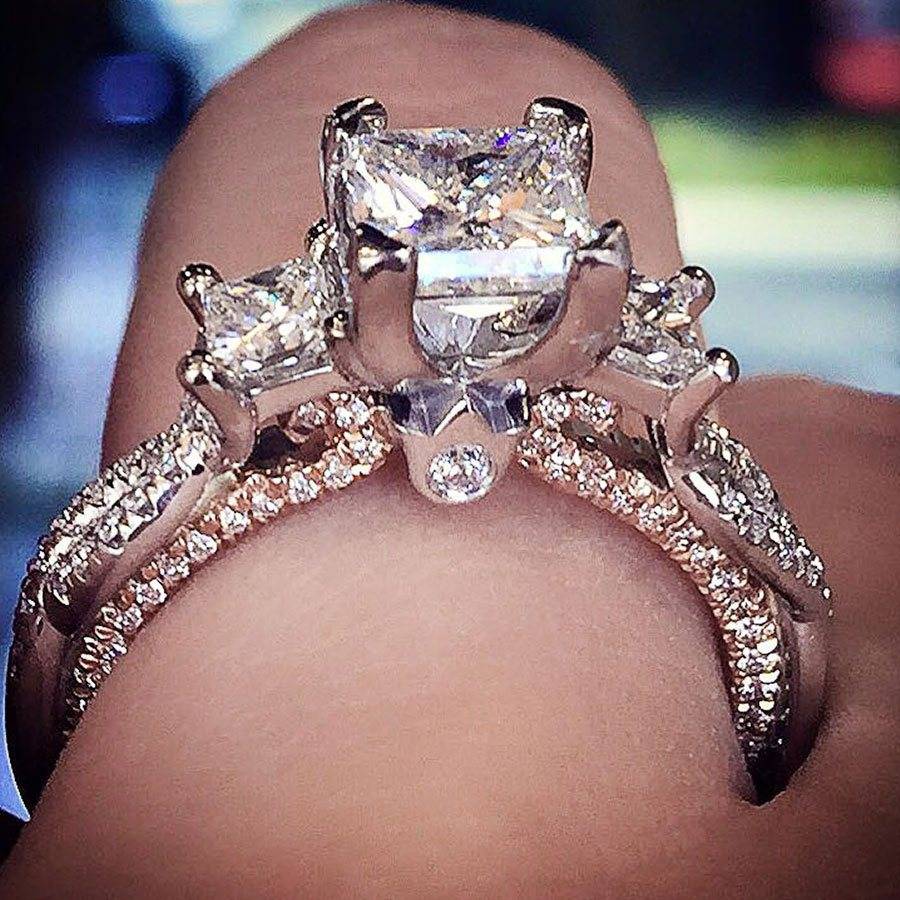 Verragio rings are perfect any time of year, but we just love them for spring. We can't get enough of the delicate touches on our Verragio settings, like tiny buds about to burst into bloom. The lovely splashes of rose gold that peek out from so many Verragio rings' profiles remind us of pale pink flowers bursting into bloom. And, of course, the fabulous floral settings themselves just scream "Spring is here!" They're two of our all-time best sellers, and you'll see why below.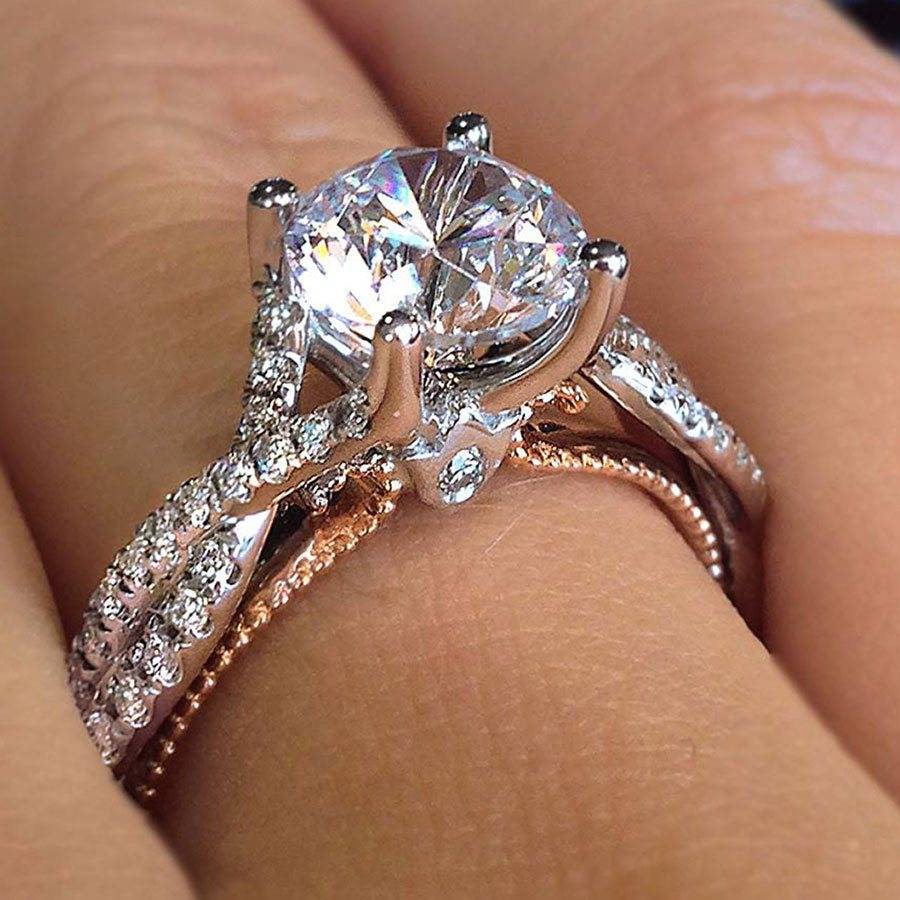 This beautiful solitaire hails from the Couture collection, and we love its pared back simplicity. However there's more than meets the eye, like with most Verragio rings! The intertwined lace shanks are studded with .25ctw of white round brilliant diamonds. Just below that, you can see the rose gold inner band peeking out, gently flaring at the diamond-studded Verragio insignia.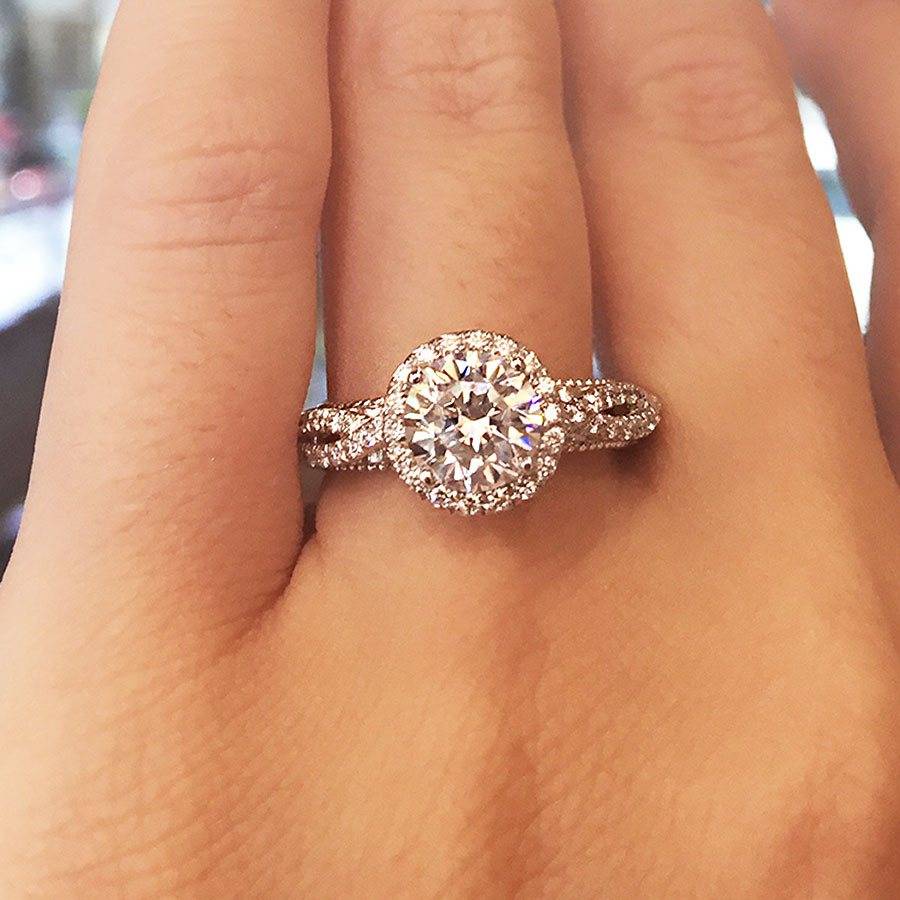 Venetian rings, like this one, boast the most stunning profile details. They're the most intricate, and this white gold vine of scroll work is no exception. It's bold beneath the tightly woven diamond lace shank, and the aerial view of the ring has a stunning, simple halo that hugs closely to the center stone.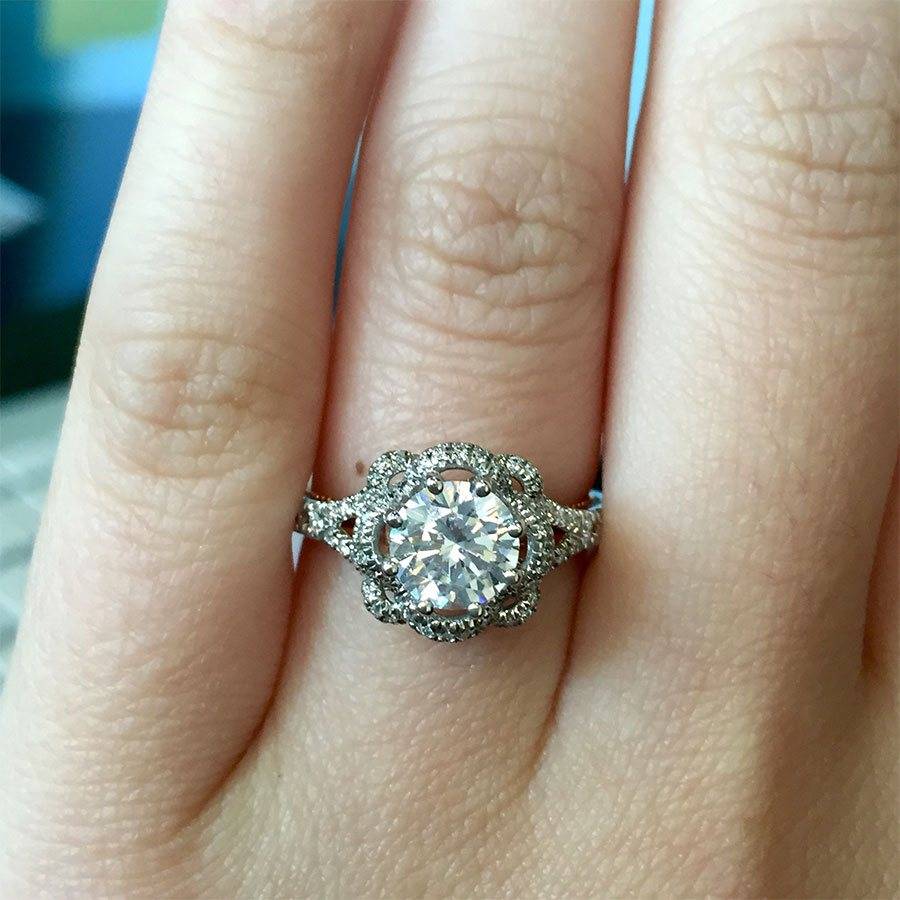 Meet our first floral halo! This beauty from the Couture collection has a single diamond shank, made up of larger diamonds, that splits into a flare with smaller diamonds to embrace the floral halo. Delicate white gold and diamond petals unfold around the center stone with lots of negative space between them. This gives the ring an airy, open appearance – and saves you money on precious metal and diamond materials.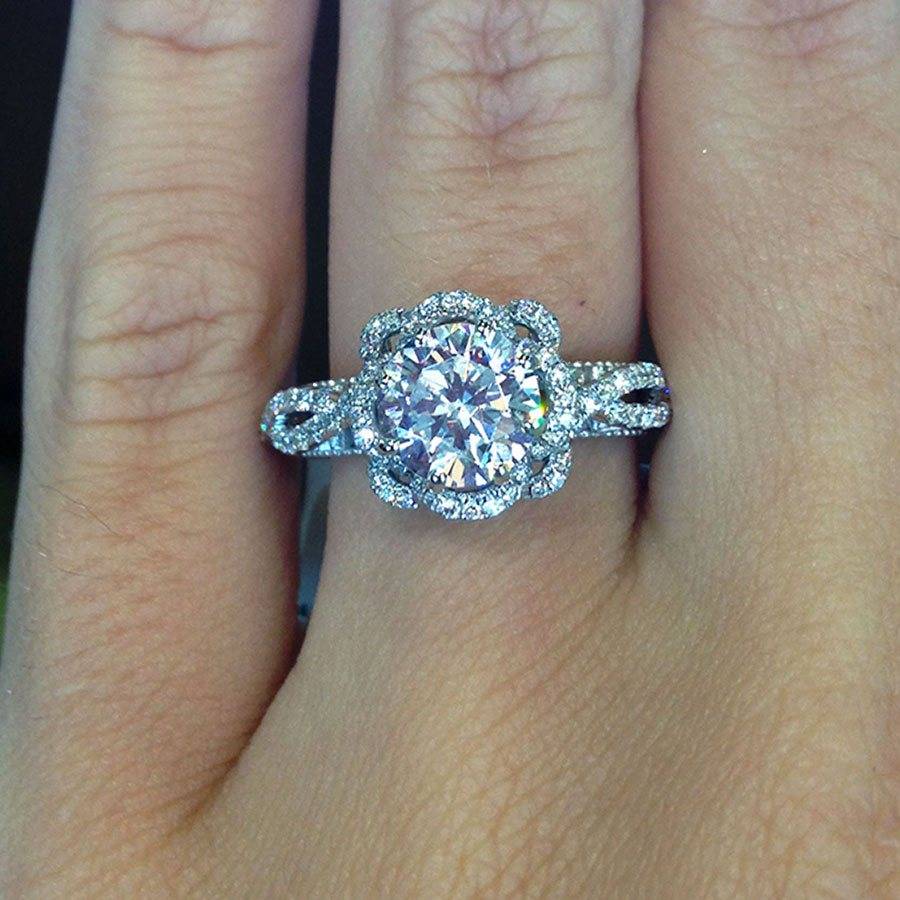 Compare to this floral halo, from the Venetian collection. Remember, Venetian rings are the most intricately designed of all Verragio collections. That means more metal, more diamonds, more incredible details at every angle. This halo is more tightly crafted, with the petals building gracefully off each other to form a denser concentration of diamonds (and therefore attention) around your center stone. The lace shanks, too, are tightly woven and the inner profile has that signature, ornate Venetian scrollwork.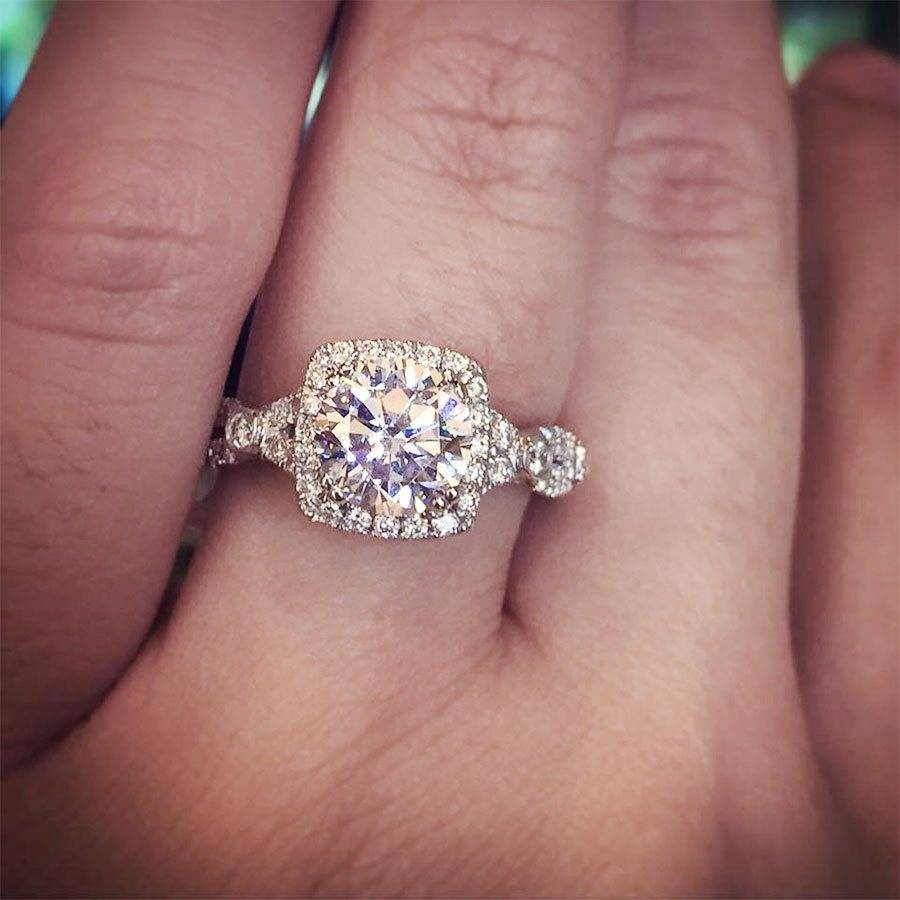 If you want a more subtle nod to spring, this Parisian (Paris! In Springtime!) setting is just right. It's a lovely, soft-square halo With gathered diamond shanks anchored by bezel set diamonds. All along the ring's under side, it's kissed with rose gold garters.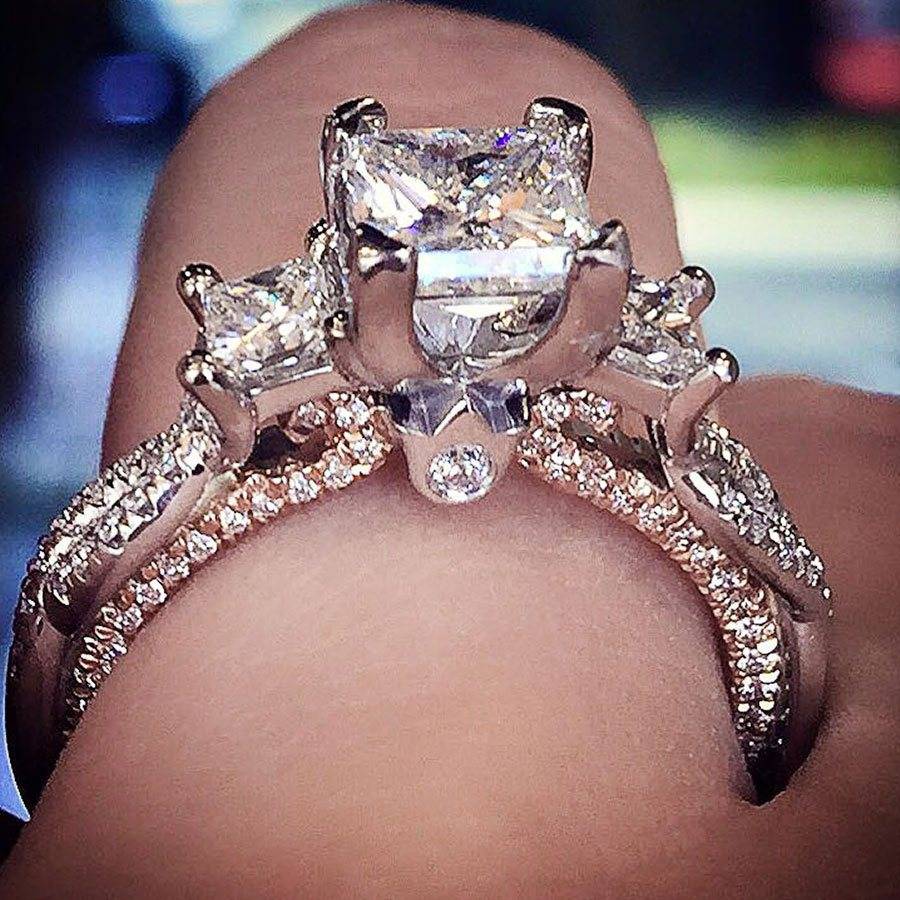 One of the most popular engagement rings on Pinterest, this three stone Couture setting has it all. Three gorgeous princess cuts in a classic three-stone setting, a diamond studded inner rose gold band, diamond lace shanks, and a tapered resting point set with – you guessed it – another diamond.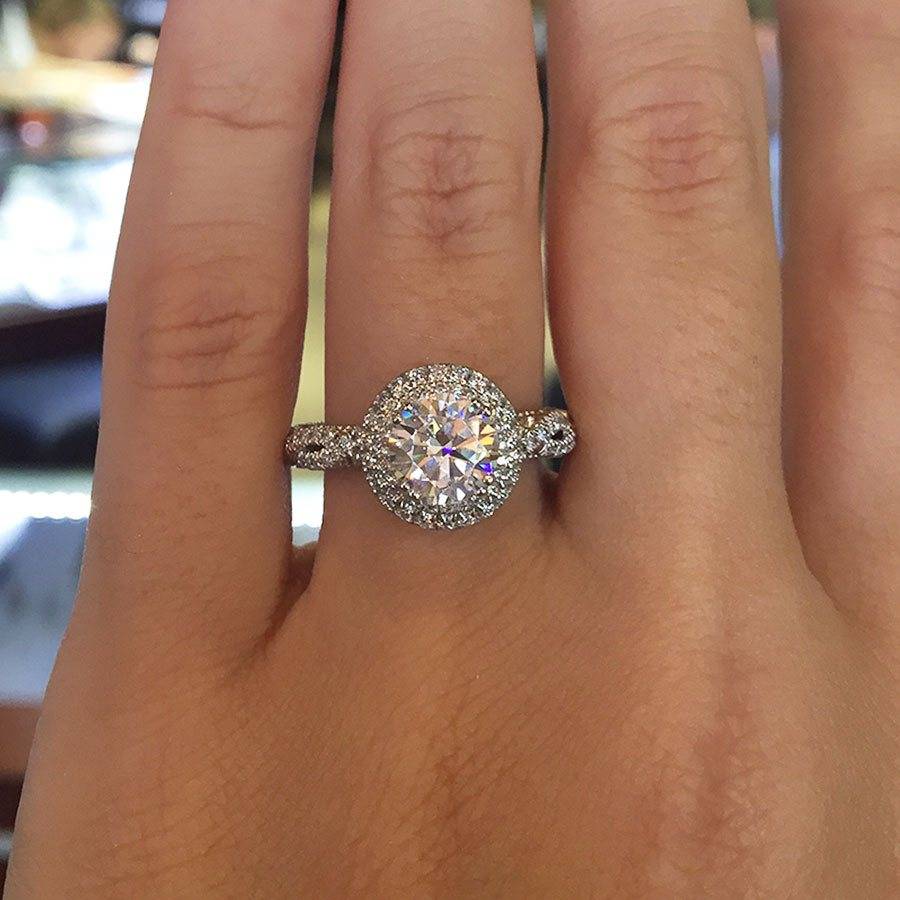 Finally, one last halo for our spring festival. This one isn't floral, but the double micropave halo is still breathtaking. The lace shanks are those tightly woven Venetian style diamond bands. We love it, and we hope you do too.
These rings are perfect for spring proposals, and for brides who just love the bright details of this season. But make no mistake, they'll look gorgeous through every season, every year, for a lifetime.