Does a diamond need a certificate? It's a question we're asked with growing frequency. Our shoppers are smart – and after learning the 4 C's, they're ready to dive headfirst into diamond shopping. Because most of our customers now come in ready with some sort of education, they've also more than likely read up on diamond certificates – the actual "report cards" with each of those 4 C's on them.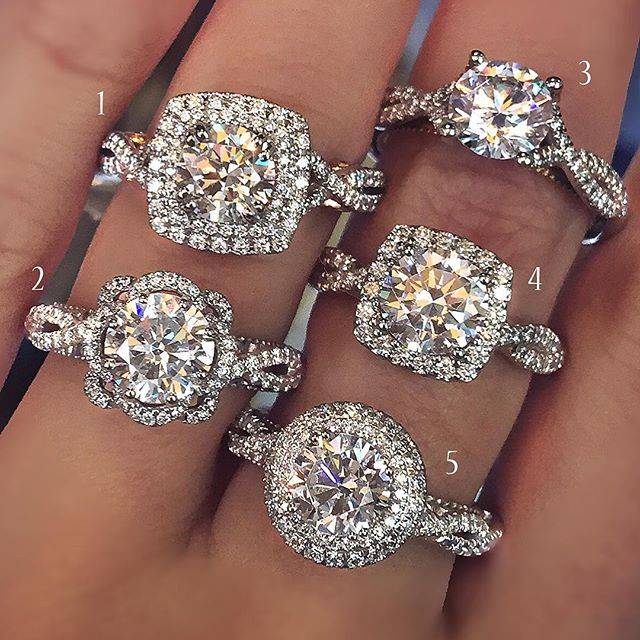 The thing is, not all certificates are created equal. And not all diamonds have certificates.
A diamond's certificate tells you one thing – that a gemologist, somewhere, thought that specific diamond had a certain combination of characteristics. The gemologist was trained to spot inclusions and discern their effect on a diamond's structure. They were also trained to judge how well the diamond is cut. They may even need to abide by a daily portion of caffeine – no more, no less – because caffeine can affect color judgement. So the grades, while carefully considered, are subjective. And affected by everything from the grader's diet to their frame of mind at that moment.
Add to this the varying standards for the grading criteria from lab to lab (EGL vs. GIA, for example) and you have a pretty large spectrum of how attractive a certified diamond is…even with the "same" cut, color, and clarity grades.
When it comes to an uncertified diamond, you're at the mercy of your jeweler. Which is why, when you're shopping for a diamond at an online-only jeweler, you'll find a huge emphasis on certified diamonds. Because those retailers don't actually own their inventory (rather, they act as a middleman and source the diamond of your choice from their network of diamond dealers) they've likely never seen the diamond in person. They're trusting the certificate blindly, so by placing so much emphasis on it, they're making their customers comfortable with the same practice.
But this can cause problems. A customer who buys a G color, VVS1, GIA certified triple excellent diamond is doing so because they've been told that's "the best." But there are nuances in diamond grading (as mentioned above) and they may have gotten a much better deal on a similar diamond with a different clarity grade – maybe a VS2 – that still looks eye clean. And don't even get us started on fluorescence and clarity enhancements.
So, when you're diamond shopping, the best thing to do is trust your own judgement. You will know – trust us – when you're looking at a beautiful diamond and one that just doesn't measure up. You'll be able to see very clearly why one is thousands dollars less. You'll be able to see why your color grade is infinitely less important than you probably think it is. And why your cut grade is so, so much more important than pretty much anything else. You'll also learn the magic of good spread, and see that even carat weight – the most straightforward of the 4 C's – is sometimes not all it seems.
Bottom line: you can trust your own judgement more than you can a piece of paper. You will know your diamond when you see it – and you'll save yourself time, trouble, and agonizing over the fine points of a "very good" cut grade vs. and excellent – and you'll be that much closer to your happily ever after.
Related articles