Henri Daussi Engagement Rings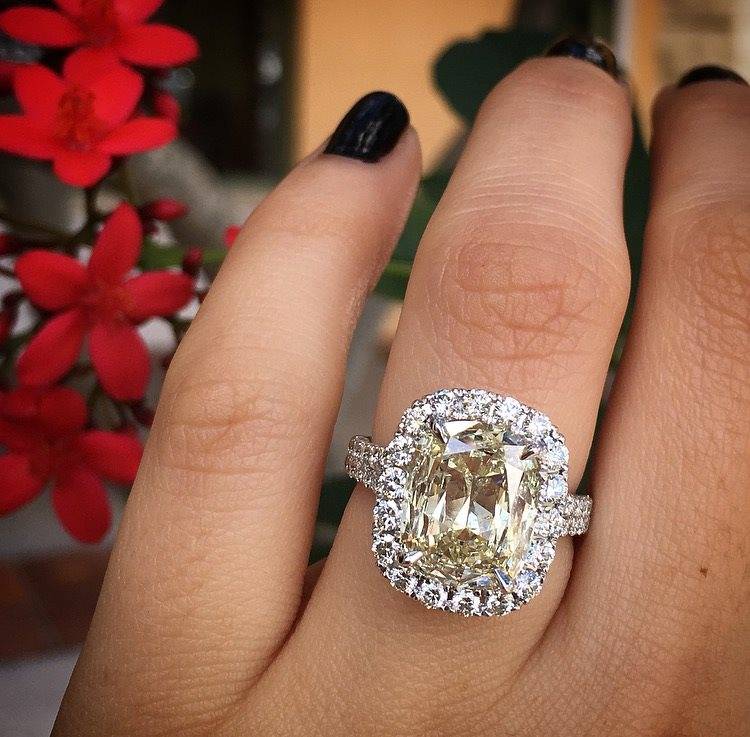 Henri Daussi engagement rings never fail to bring a smile to our faces! Whenever we stroll by that particular designer showcase in our gorgeous new showroom, we can't help but admire the rows and rows of unique, flawlessly designed Henri Daussi engagement rings – and we've noticed the same rule applies to our clients!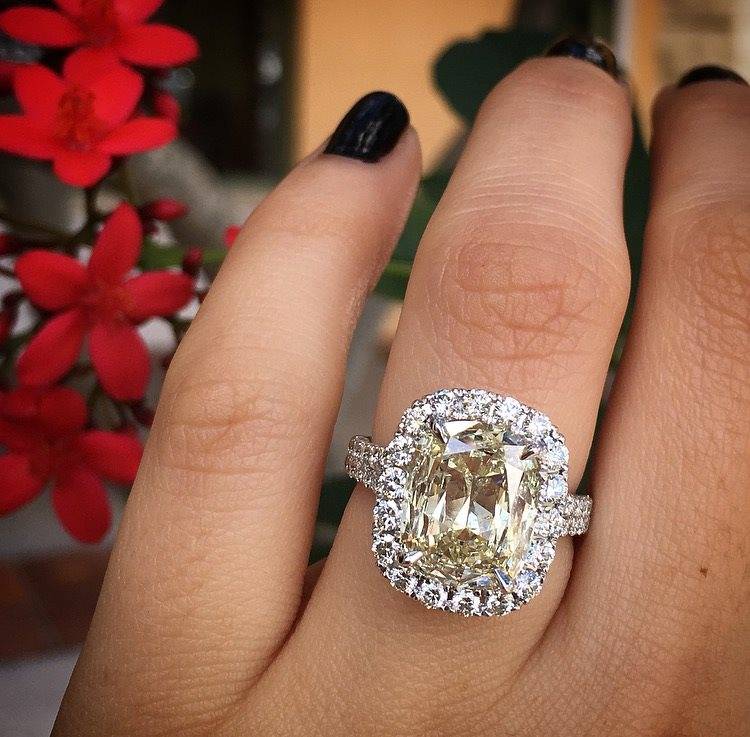 Click here to shop.
We can't say enough great things about Henri Daussi engagement rings, and we'll tell you why we love them in a moment, but first, we want to talk about why our Diamonds by Raymond Lee brides love them. Our clients always come first!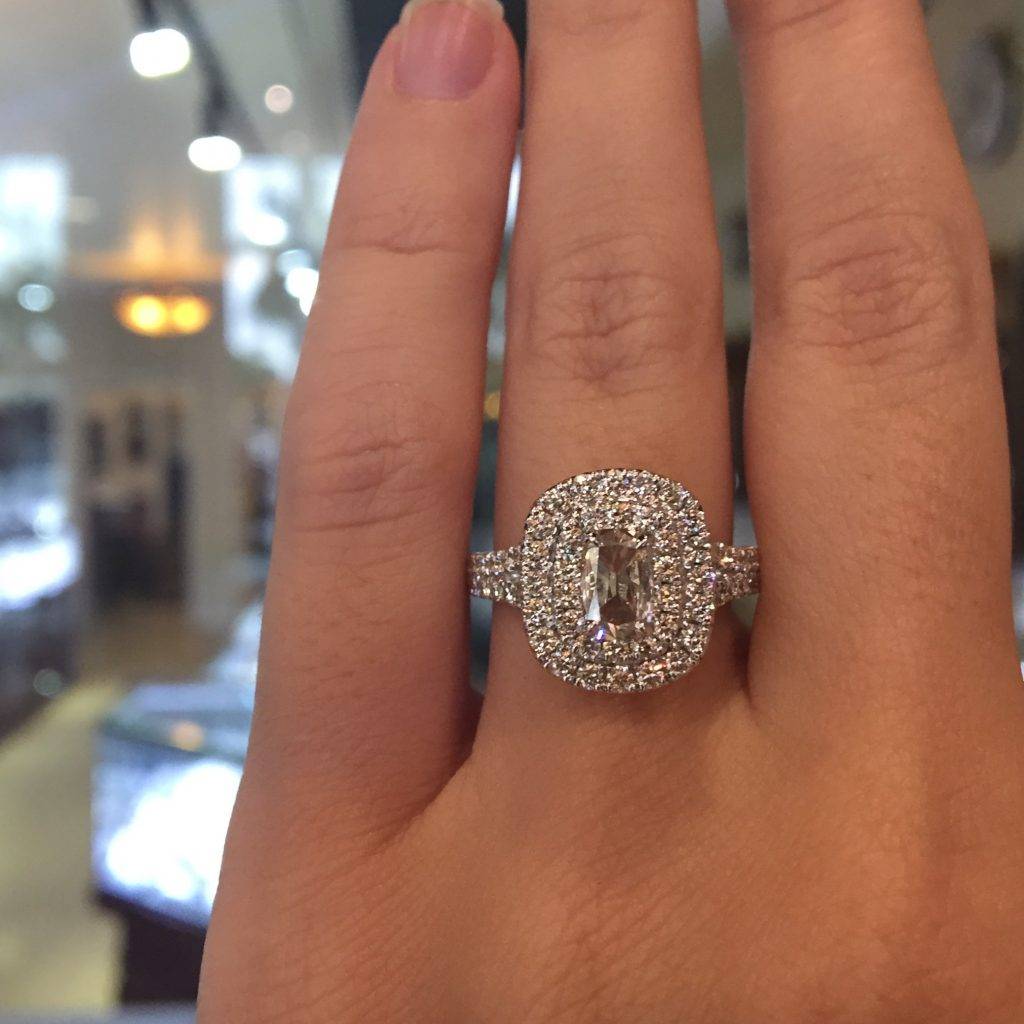 Click here to shop.
Brides obsess over Henri because these rings are all about the center diamond. Every setting is designed and crafted for that exact, one of a kind diamond. The result is a marriage so perfect it's practically inspo for our couples. The seamless partnership of center stone and setting is hard to beat when it comes to Henri Daussi engagement rings.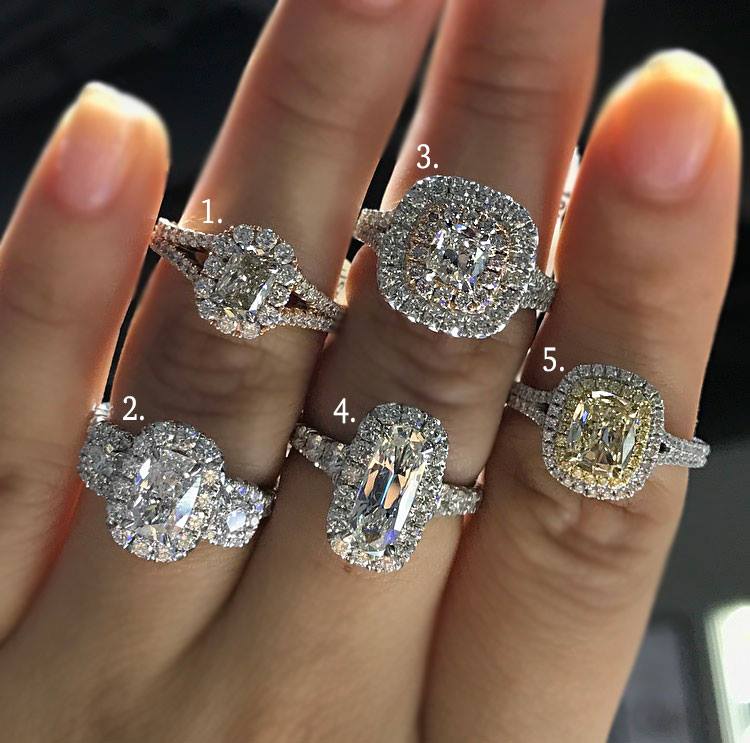 Click here to shop.
That same design principle also means that the rings make the best possible use of every millimeter of surface area on your diamond, making every diamond look as enormous as possible. The result is a luxury ring that costs a fraction of what it looks like.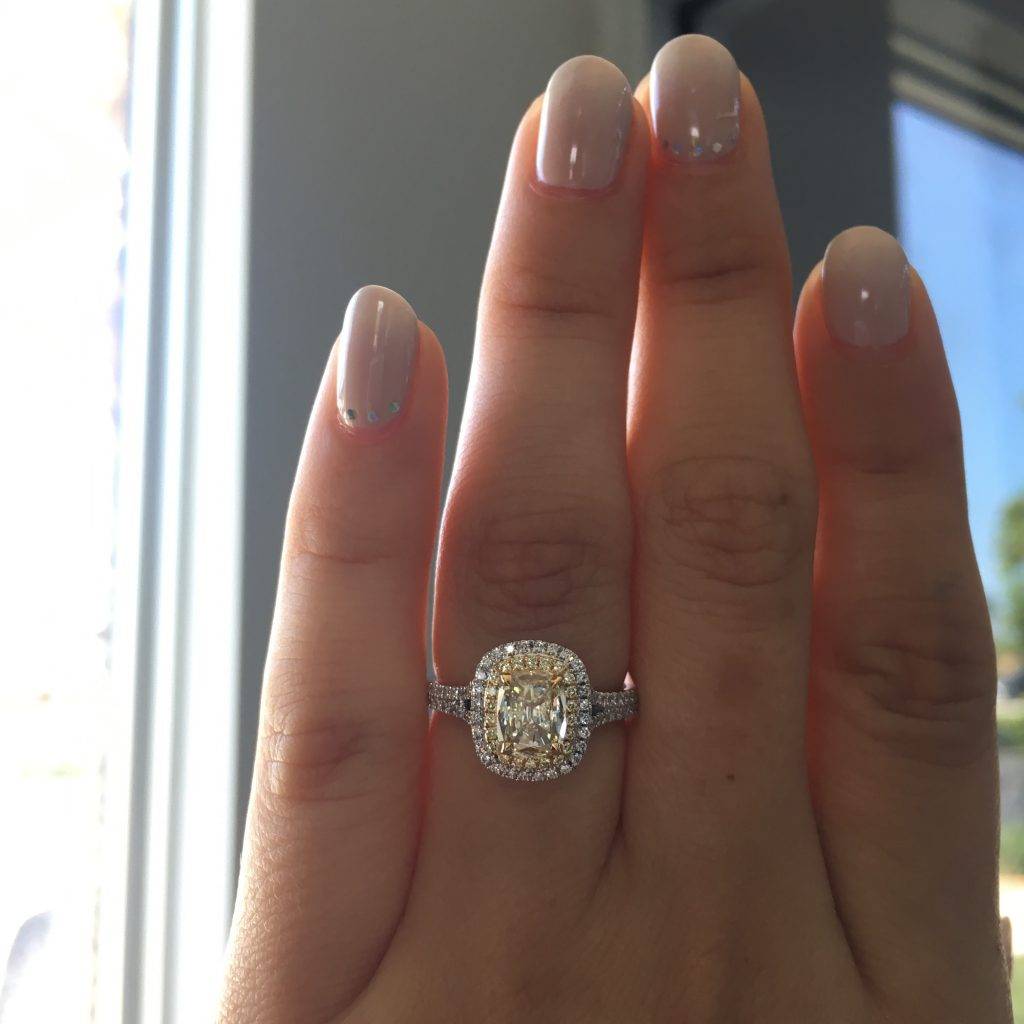 Click here to shop.
And because Henri Daussi engagement rings cater to your center stone, they provide some of the greatest flexibility among any of our premium designers. If you already have a diamond, whether you inherited one or you bought one from your favorite jeweler, Henri will build your dream ring around it. If you need a center stone, we carry a selection of ready-to-wear Henri Daussi rings or we can work with you to choose a Henri Daussi diamond that suits your preferences and budget. Now, we're bursting at the seams to tell you why we love Henri Daussi engagement rings.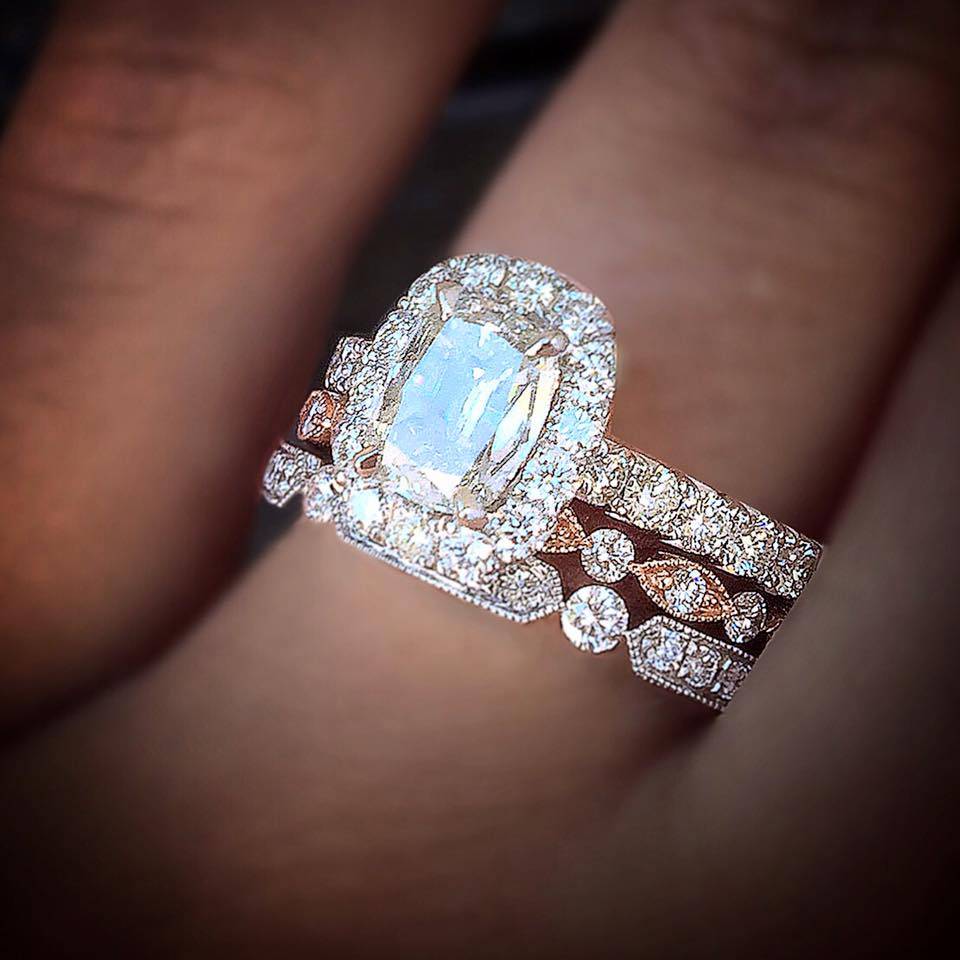 Click here to shop.
Those Henri Daussi diamonds? We can't get enough, especially of the Daussi Cushion Cut. This trade-secret diamond shape gives the look of a traditional cushion cut but with more brilliance and a table that's p to 30% larger than the traditional – without sacrificing any sparkle. It's practically magic, and it makes their cushion cut diamonds look HUGE.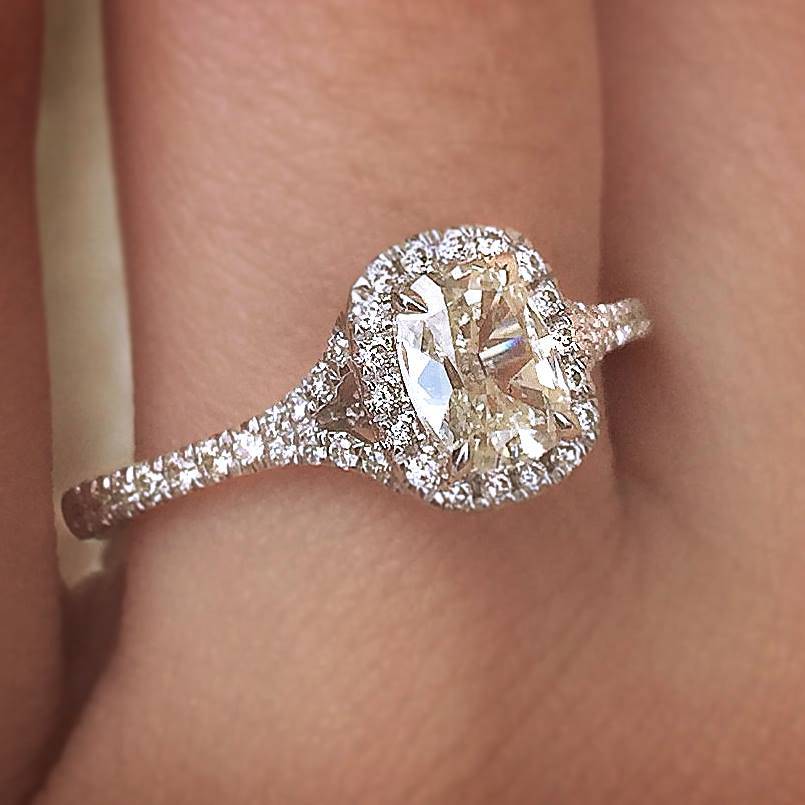 Click here to shop.
We know it's a quality cut because that's the Henri heritage. The company was founded by a famed diamond cutter (he pioneered the world's best heart shape diamonds in Antwerp before heading West and expanding the company to NYC.) It's still owned and operated by his descendants, who carry the torch of diamond cutting excellence – Henri Daussi is so much more than settings!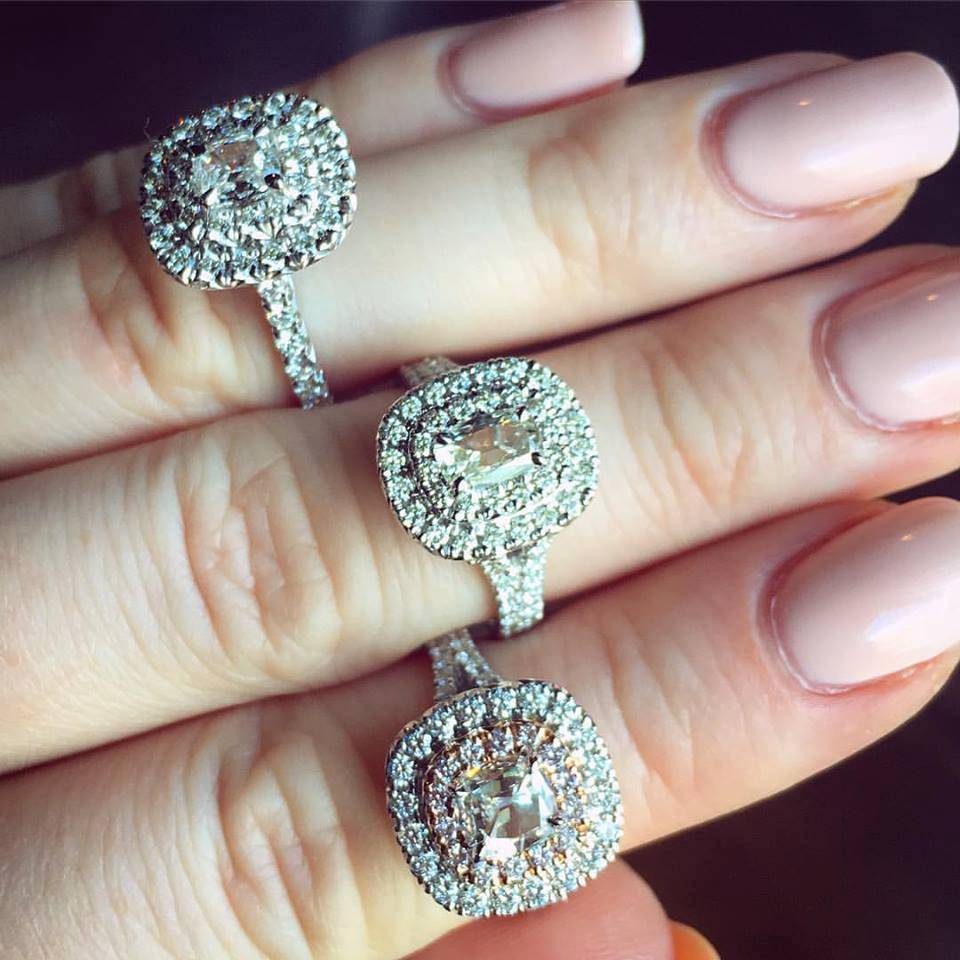 Click here to shop.
We're also obsessed with the unique rings they create. While every Henri Daussi ring has a certain vibe to it – Old World elegance – they stand out in contrast to our other rings. It's difficult to describe, but you can definitely see a clear shift when you compare the different designer spotlights in our showroom. Not that any one is better than the others, but they all have a certain quality. Anyway, Henri takes really unique center stones – chocolate diamonds, cognac, fancy colors, dramatic shapes – and uses them in creative ways for rings you won't find anywhere else. And that's before we even talk about Henri Daussi wedding bands – but that's really a post for another day.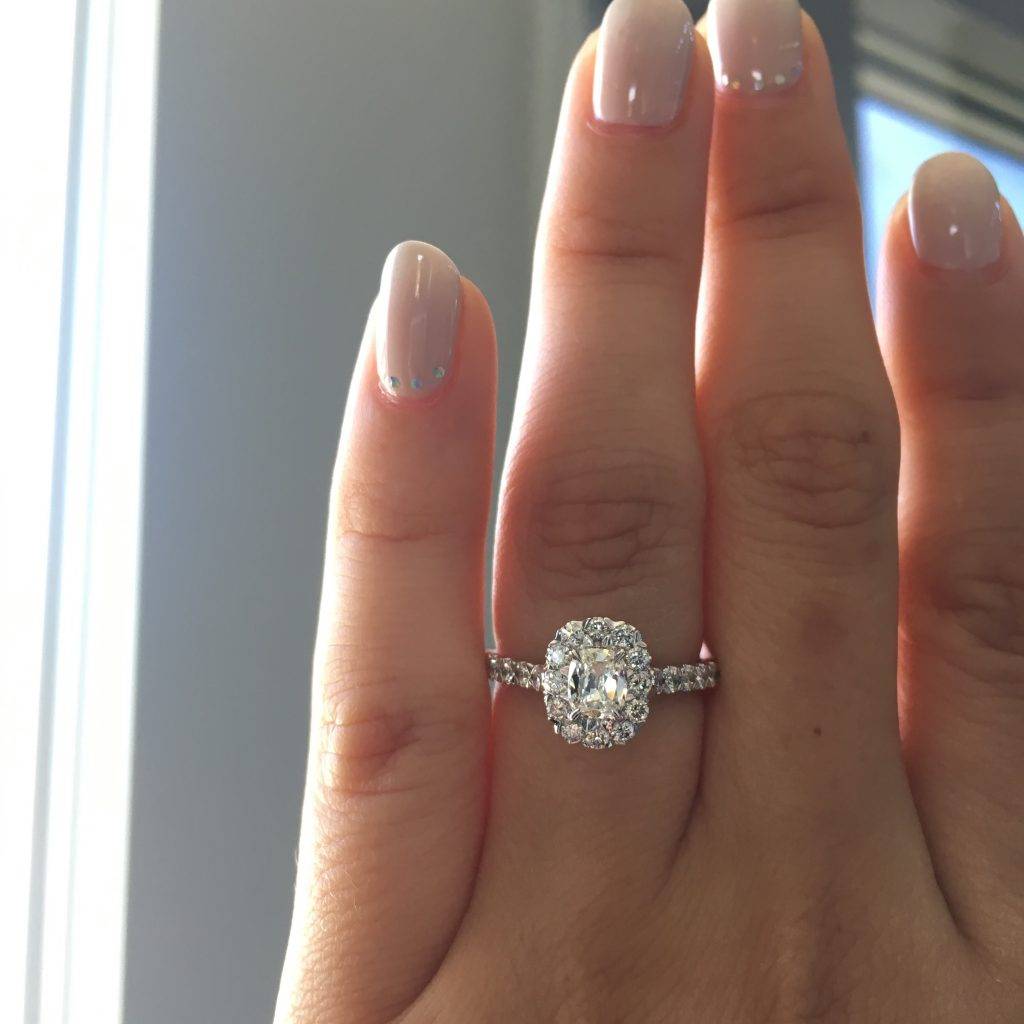 Click here to shop.
We love Henri Daussi engagement rings, so do our brides, and so will you. We offer financing on every single one of them, so those affordable prices become even more accessible with our in-store financing and layaway, plus our online tools like Pay-Pal and Affirm.
Oh, and if you're planning to propose for Valentine's Day? Our Henri Daussi engagement rings are ready to go – no wait for setting required. Call or e-mail us today to discuss these gorgeous rings!