Who Keeps the Engagement Ring?
Yesterday, we told you how Kim Kardashian's divorce proceedings are stalled. The sticking point? She doesn't want to give her 20.5 carat diamond engagement ring back to estranged husband Kris Humphries.While Kim might fashion herself as a modern day Liz Taylor, intent on saving all her suitors' gifted baubles to a collection, she's actually in the legal right in this situation.
 First of all, Kim's prenuptial agreement (allegedly) explicitly stated that Kim would keep the ring. A binding contract certainly clears up the issue of who keeps the ring. But not all of us are publicity hungry reality stars, and sometimes, a marriage just doesn't work out. Then who keeps the engagement ring?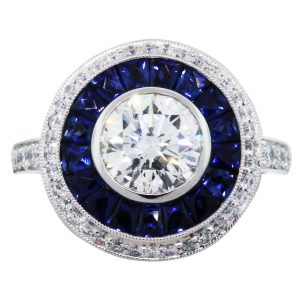 On the Emily Post side of things, etiquette dictates that should an engagement be called off, prior to the wedding, the lady should return the engagement ring to her ex. An engagement ring shouldn't be kept out of spite, and should especially be returned if it is an antique engagement ring that's been in the groom's family.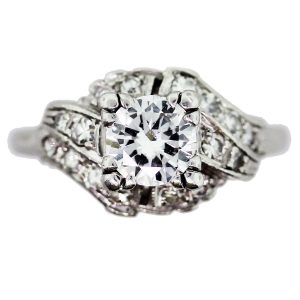 Legally, it's a states issue, so it varies from one state to the next, but the majority of courts are in agreement with social norms. An engagement ring is largely considered a "conditional gift" given in good faith that the engagement will result in a marriage. If the marriage never happens, the conditional gift legally should be returned.
Of course, it's not so cut and dry. Some courts insist that an engagement ring is a gift like any other and needn't be returned. And it's essentially double no-backsies if the engagement ring was part of a special occasion proposal – an engagement ring underneath the Christmas tree can and has been ruled as a simple Christmas gift, and therefore the property of the wearer.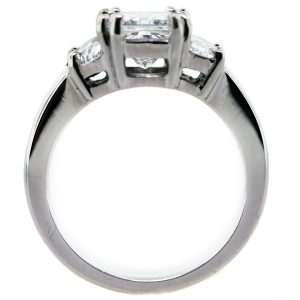 Other courts' decisions hinge on who did the calling off. If the groom was at fault for the engagement ending then he doesn't get the ring back. Once the marriage (and therefor conditional gift) is complete, the ring becomes property of the recipient. It was a gift given before marriage, and in most cases wouldn't be treated as an asset. After the divorce, the bride can do whatever she likes with her diamond. Whether she sells the engagement ring or has it re-set into another ring (perhaps to wear on her middle finger) or another piece of jewelry, it's up to her.