Benefits of Buying a Used Rolex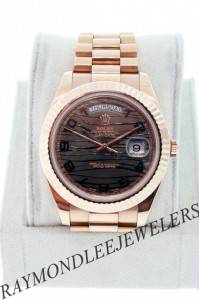 A Rolex luxury watch is the epitome of class and status. To own a Rolex is to be part of an elite class of individuals that appreciates the precision and styling of the quality products executed by the company. Paying top dollar for a new Rolex is a great investment, but like buying a new vehicle, some models depreciate in value compared to their retail price.
I would never advise against owning a Rolex, but there are many benefits of purchasing a used Rolex wrist watch.
Price. This should be the most important driving factor between purchasing a new or used Rolex watch. The price for a pre-owned Rolex is typically in line with it's market value, and if you decide to resell in the future, you can generally expect to receive a price similar to what you paid.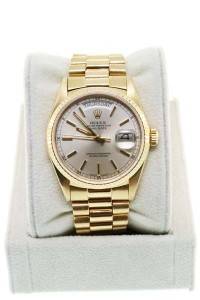 Value. A pre-owned Rolex can be a great investment. While many models typically depreciate in value very slowly, some models actually increase in value over time.
This is because Rolex watches are completely handmade. Rolex produces a small amount of each product annually since they do everything by hand, so models that were particularly popular had, and currently have, higher demand than supply. These models in particular increase in value from purchase—sometimes even 10 or 15 years down the line.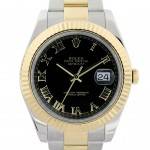 The most popular Rolex today is the Rolex GMT Master. The current price for these timepieces new is about $8,000. Many pre-owned models are holding their value strong around $7,000 on average. Buying a Rolex is beyond a fashion statement, they're typically good investments, too!
Craftsmanship. Rolex is very keen on quality and innovation, as well as the special care that builders put into each timepiece. Rolex plays a key role in the watch industry in terms of product innovation, including their high-quality quartz and automatic movements, dual time-zone displays, automatic date and time changes as well as water resistant cases. Rolex has been described as a company that uses "watch technology that will withstand the test of time, even if you're buying a product that's a few years old."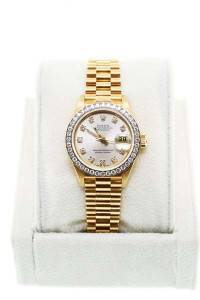 Purchasing a pre-owned Rolex is a great investment, not only for the quality of the product but the price and value, as well. Check out some of the fantastic pre-owned Rolex watches available from Raymond Lee Jewelers here.